Behind the Scenes with Fifi O'Neill
I'm so excited to show you Behind the Scenes with Fifi O'Neill. She has done so much in her life, check out more about her on her website. Oh boy, it was a fun and an amazing experience! I would do it again in a heart beat.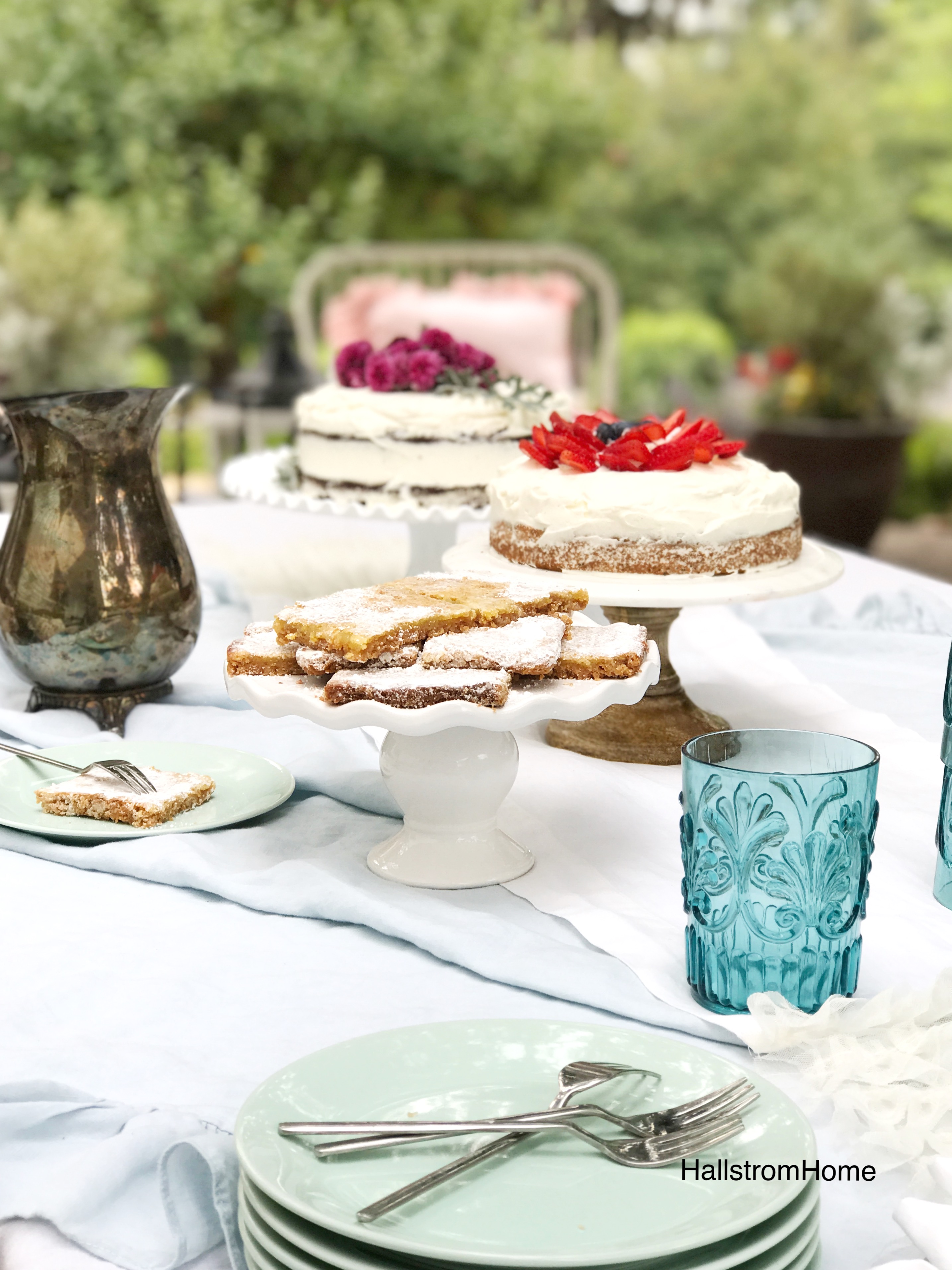 Fifi is just simply amazing! Her photographer, Mark Lohman does great work. Mark's son, Taylor helped with the lighting, moving equipment, and computer work. You can tell they have fun working together and that they all love what they do.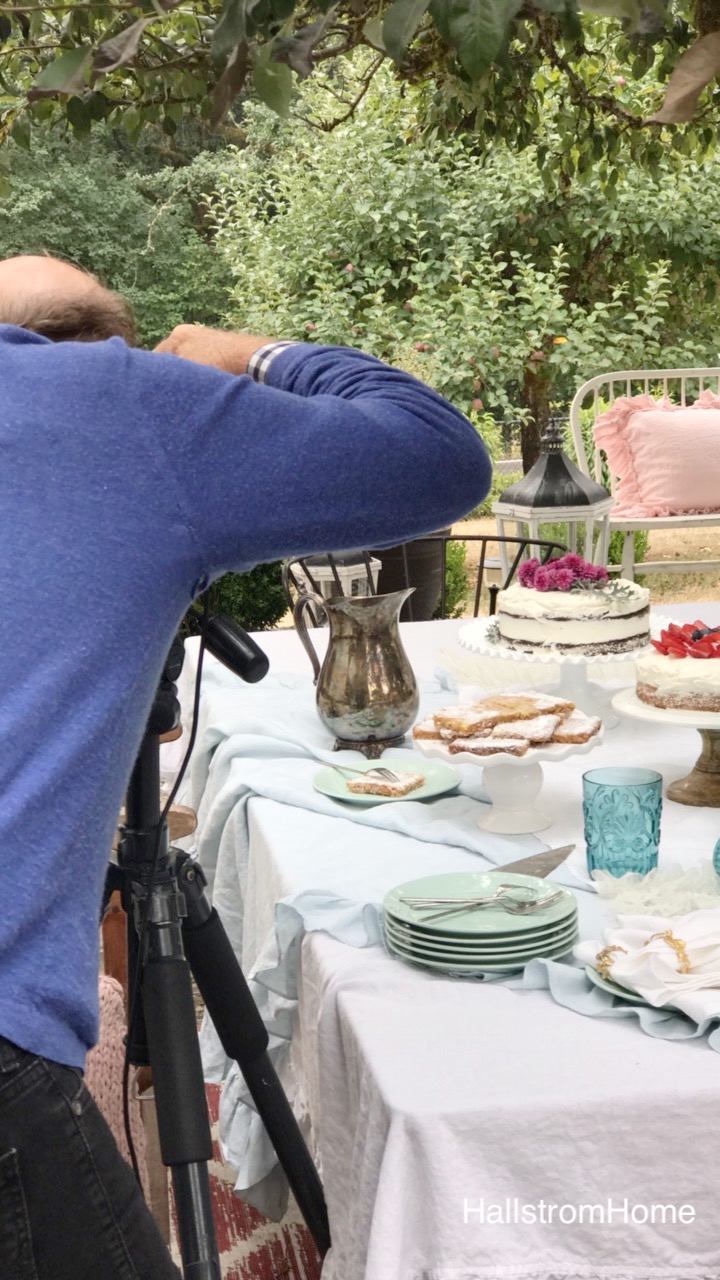 They enjoyed having the lemon bars and cakes around to use as props. I imagined the photo shoot to be hectic, but it easy and relaxing. Mark enjoyed having a few cups of coffee and the occasional bite of a lemon bar. He always had someone in the room laughing and that made the day really fun. 


affiliate links used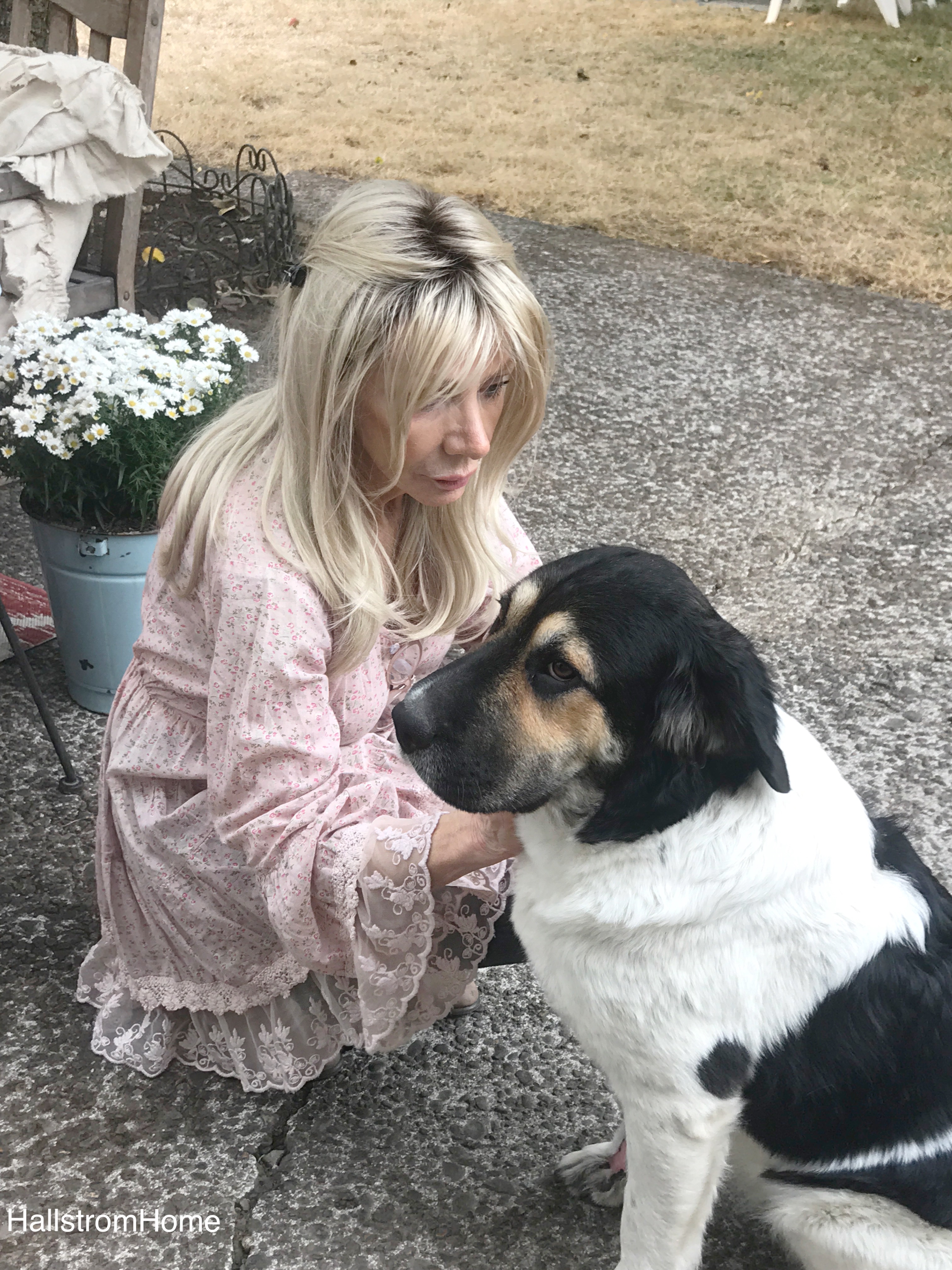 Let me tell you, Fifi loves animals! When she wasn't styling, she was holding the cat, talking to Miss Daisy, or holding the bunnies. Mark also gave Skippy the new name of Skippy Doo Dah, which might have to stick!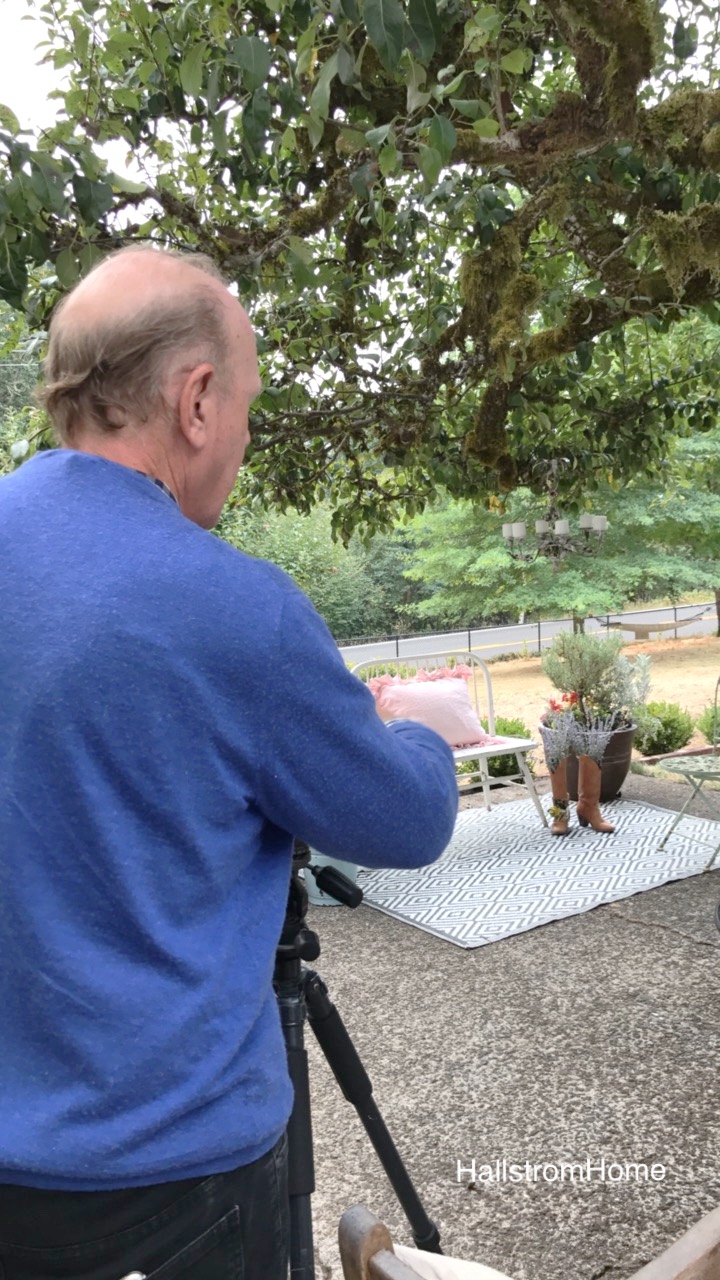 For Lunch, I made them an Olive Garden type meal, which you can see here. Mark kept talking about how good the chicken Alfredo was. I thought it was super easy. But we don't have to tell him that. Go check out my Instagram if you want to see more about Fifi's time here at the farm.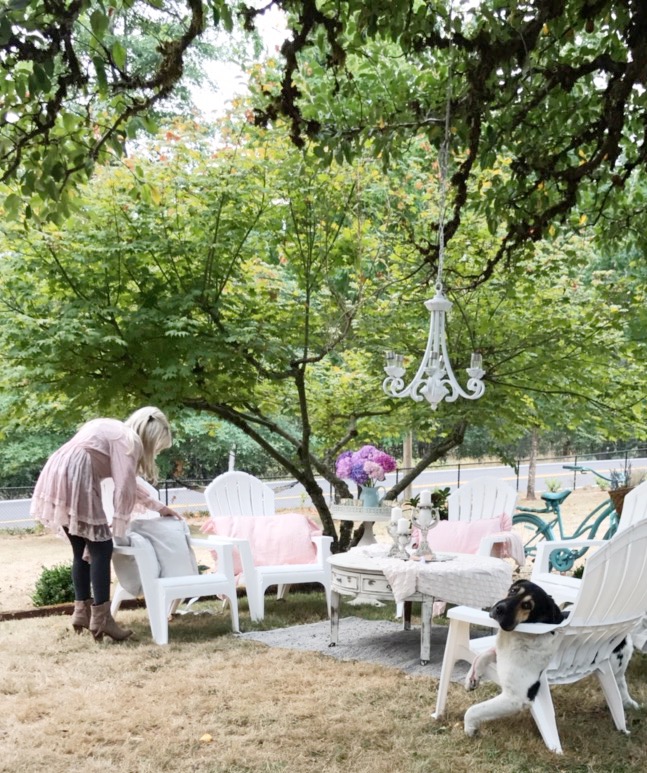 Behind the Scenes with Fifi O'Neill
Here's Fifi at her finest! Daisy loved all the attention. I don't think there was a moment in the day where she wasn't getting some love. At one point, Fifi said she would adopt me and the girls. We were all fine with that, but we said we didn't want the inheritance, we would just be happy to have her! You can shop our Belgian linens here.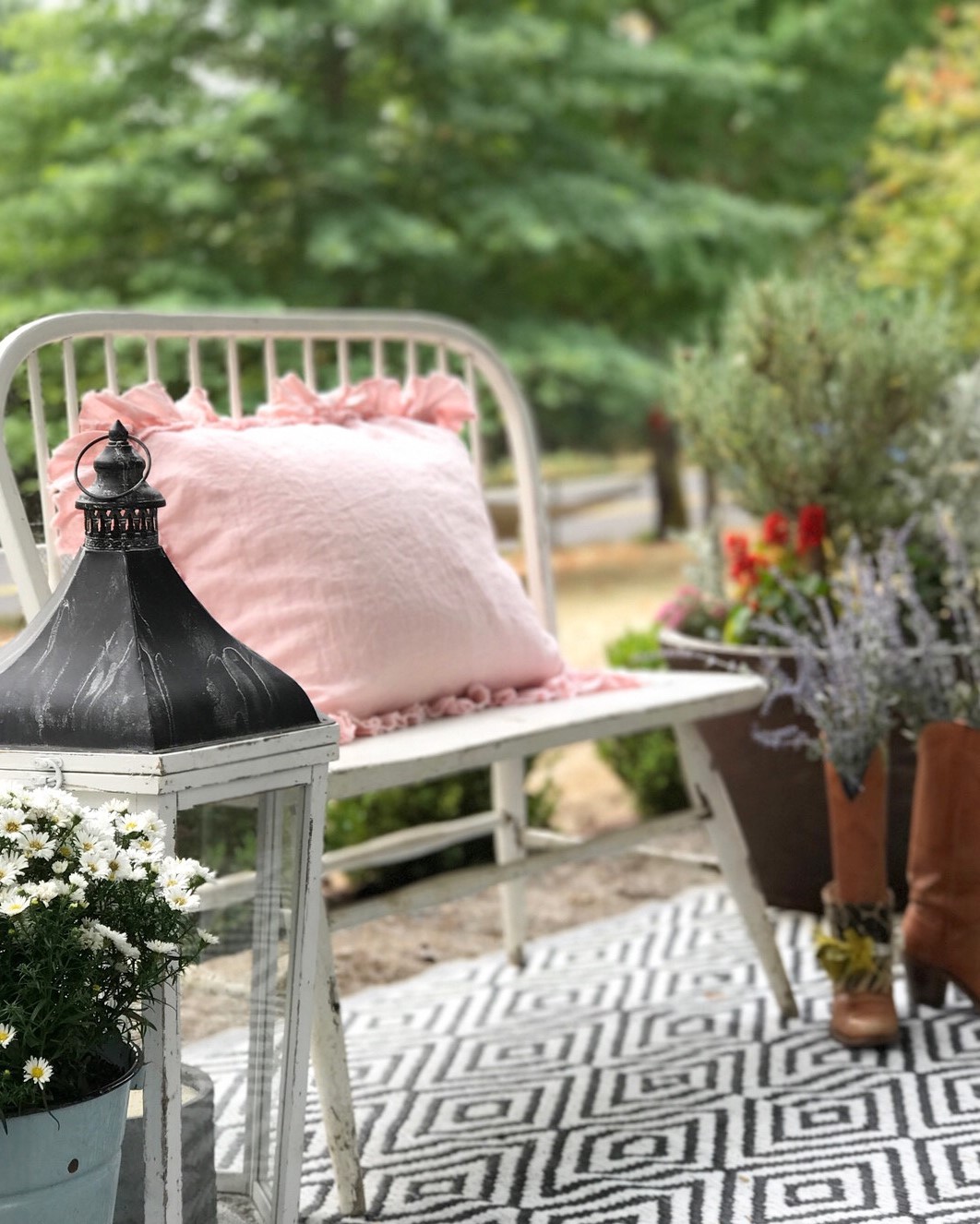 I asked Mark if this was a hard home to shoot. Mark said that it was really easy and relaxing. I think it may have helped to have most of it already staged. We used so many pieces to make this work. Mark mentioned that we were going to go into two different magazines. One for the outdoor spaces and one for the inside. They basically killed two birds with one stone. and I'm more than happy to be featured in a couple of her magazines!
Behind the Scenes with Fifi O'Neill
Here is Fifi's wonderful book. full of inspiration! Leave me a comment and let me know how you like her book.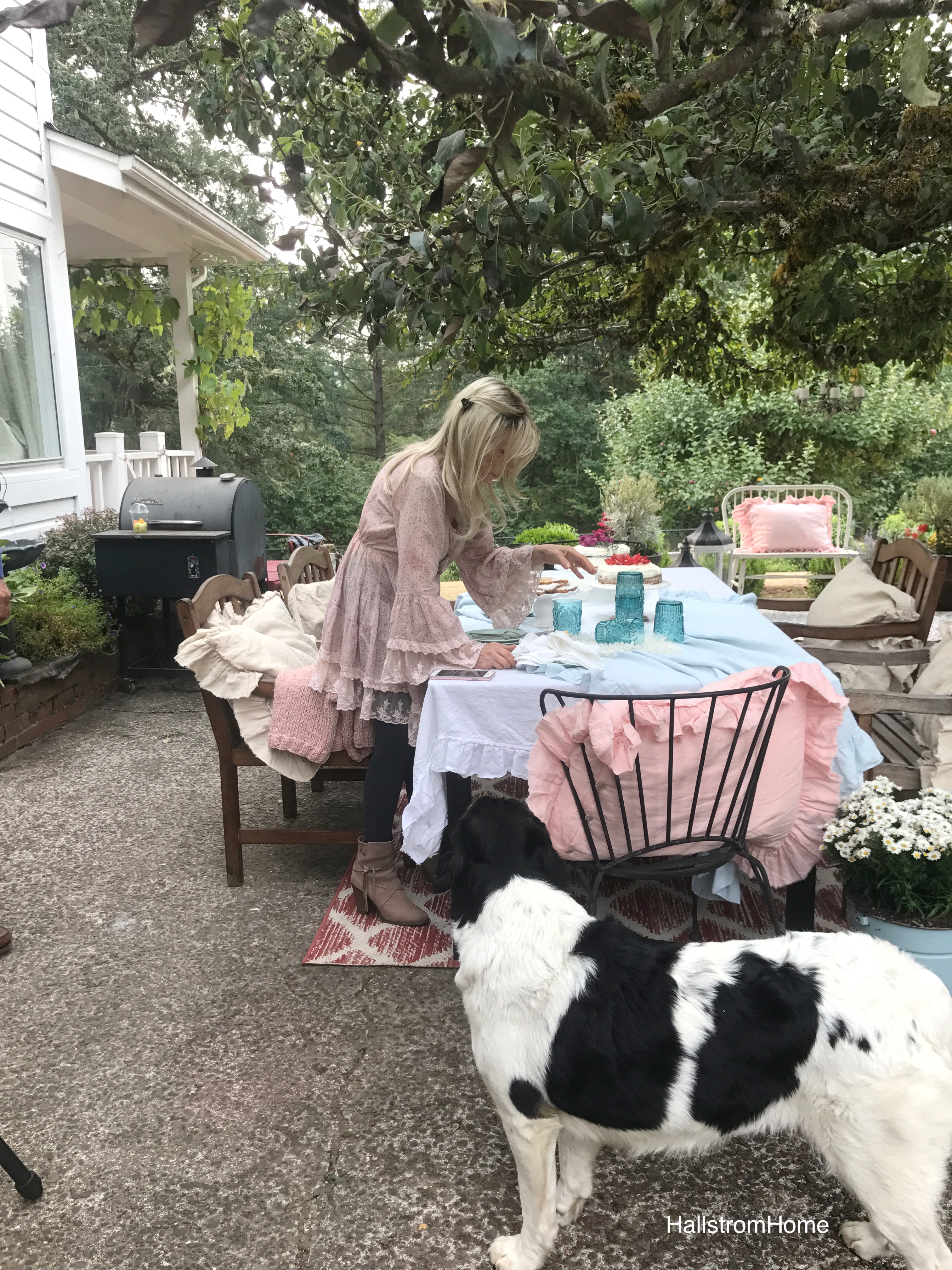 Using flowers and food one of Fifi's best photo props.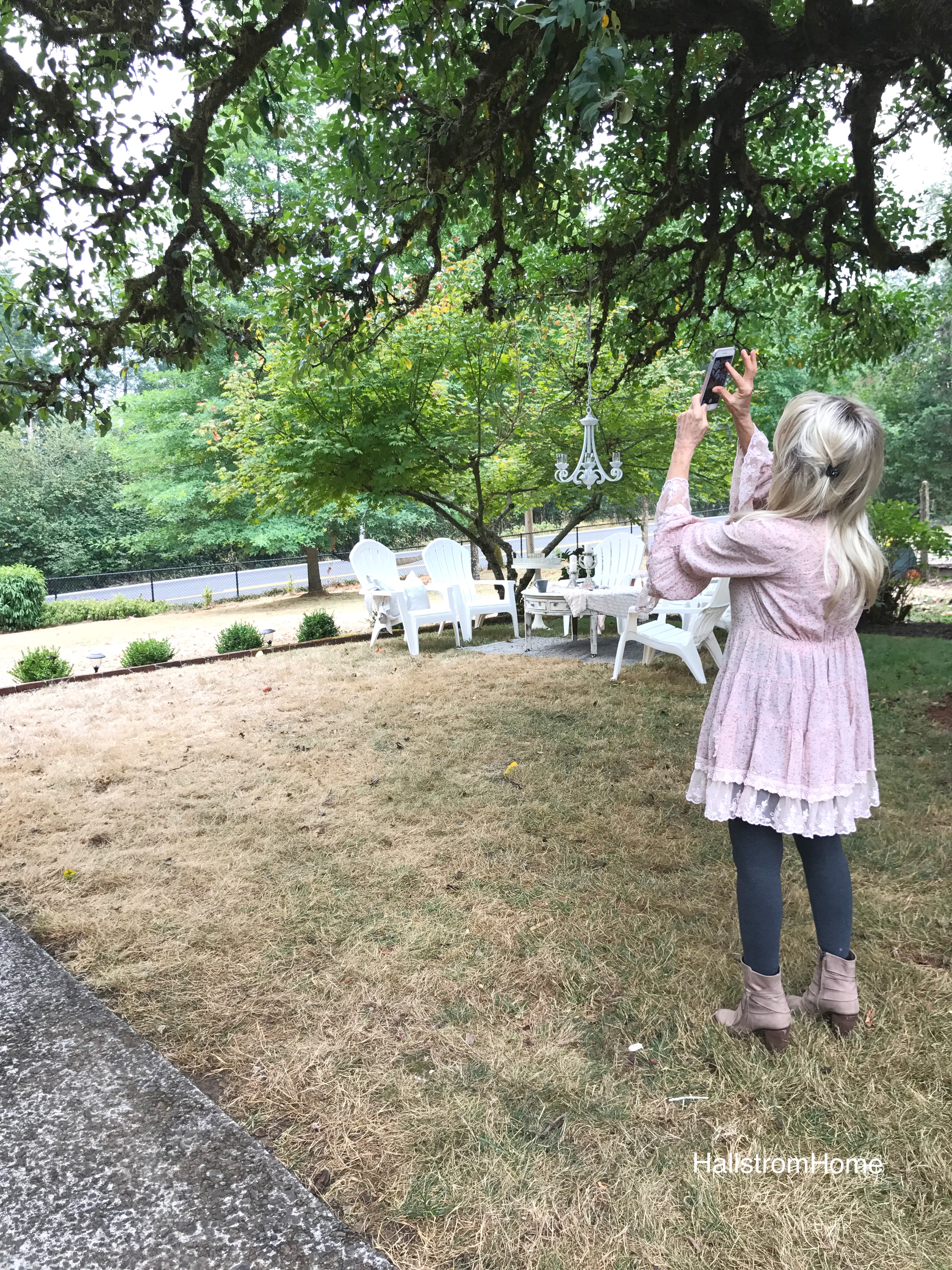 Behind the Scenes with Fifi O'Neill
Fifi had to capture the moment Skippy Doo Dah climbed in the tree. We wanted Skippy in more pictures, but she wouldn't come down till much later.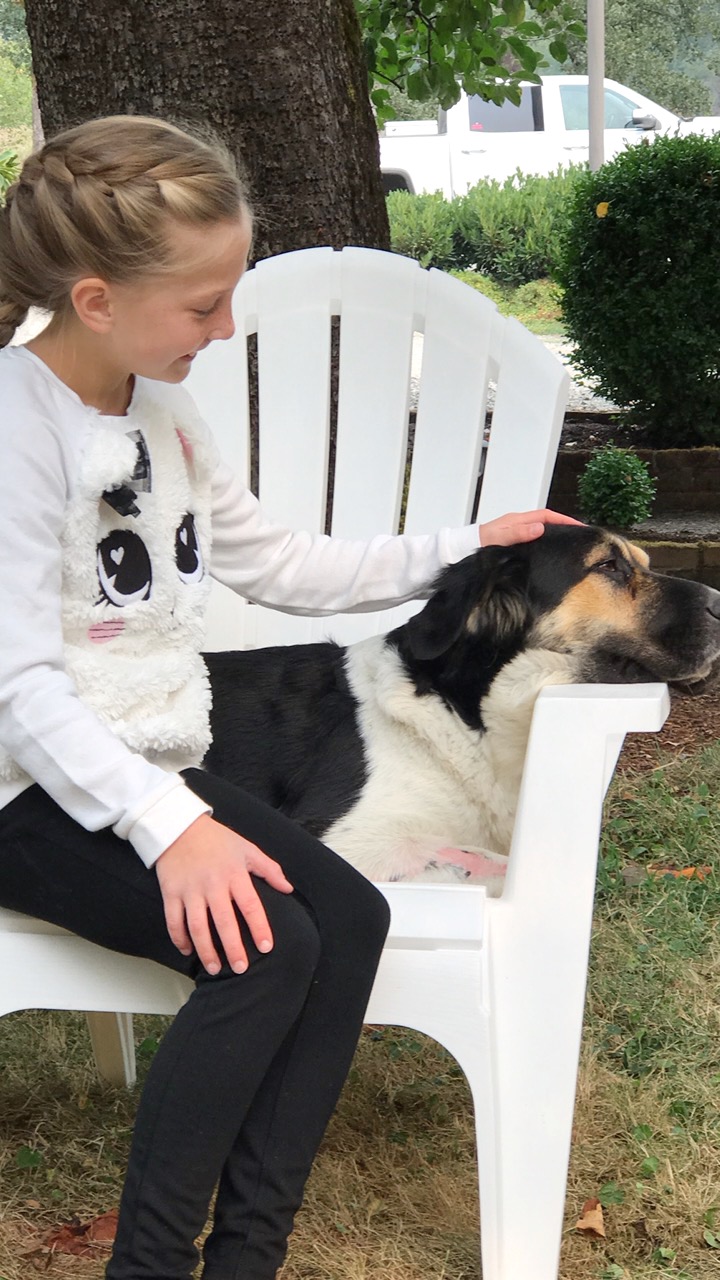 Behind the Scenes with Fifi O'Neill
There goes Daisy again. Always getting loved on. Daisy didn't mind being apart of the photo shoot. She enjoyed it very much.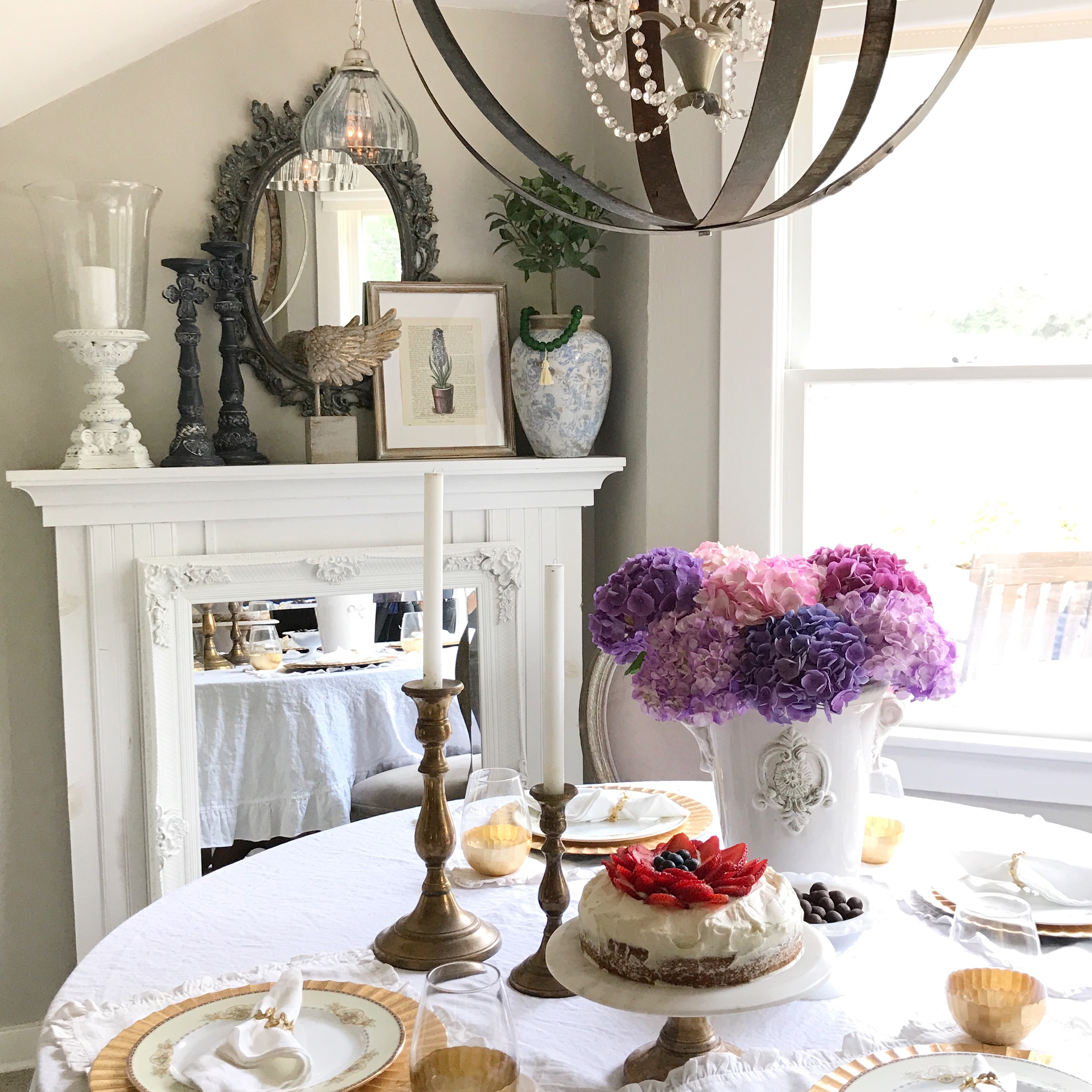 It was a good experience for the girls, my assistant, and I to all see. The boys and hubby checked out what was going on, but didn't stay too long. It was cool to have the kids see the computer work and what Mark did to change up some of the photos.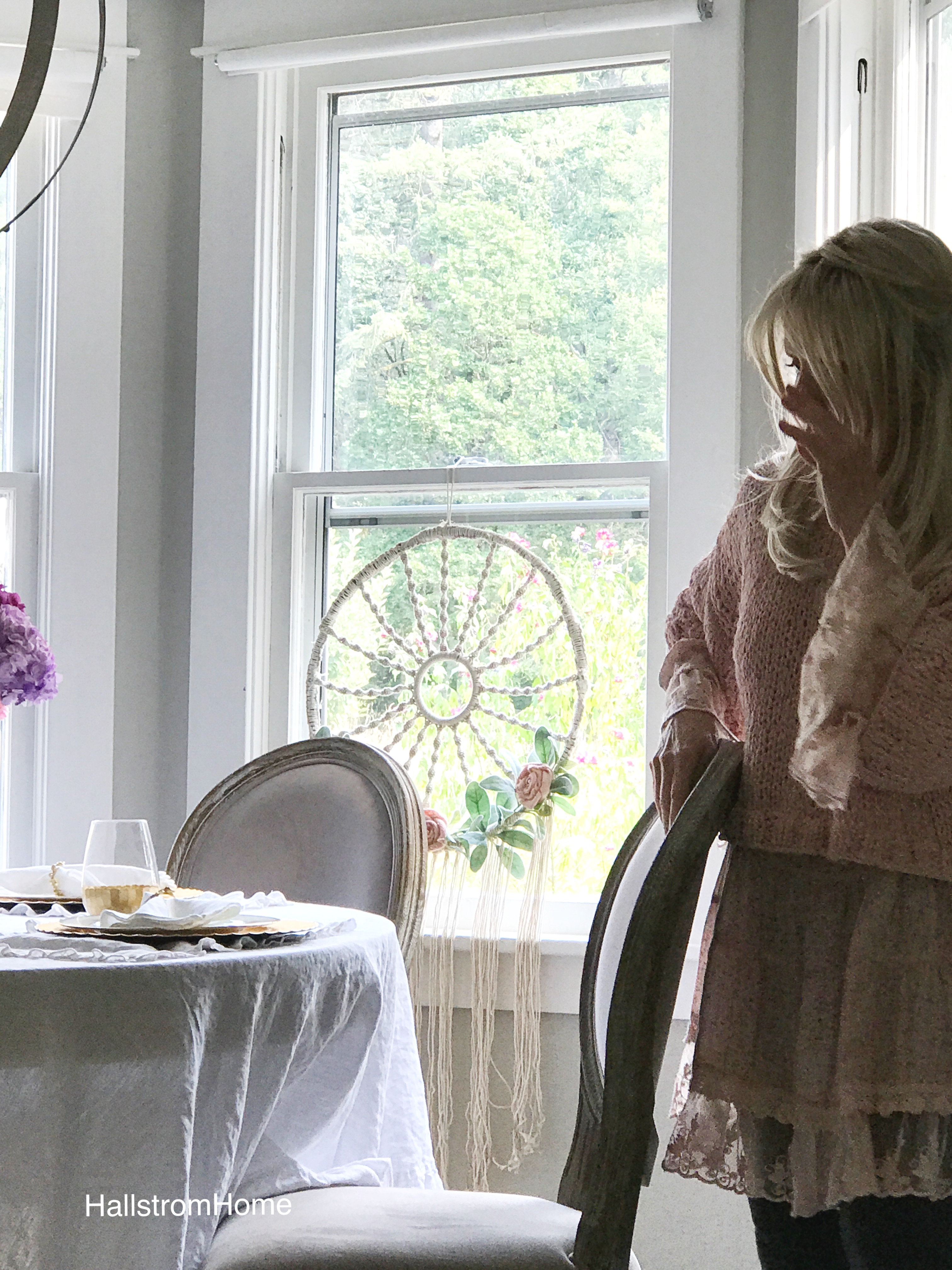 Isn't she just darling? Fifi just has the eye for the romantic prairie look. She's able to look at the space and know exactly what is needed.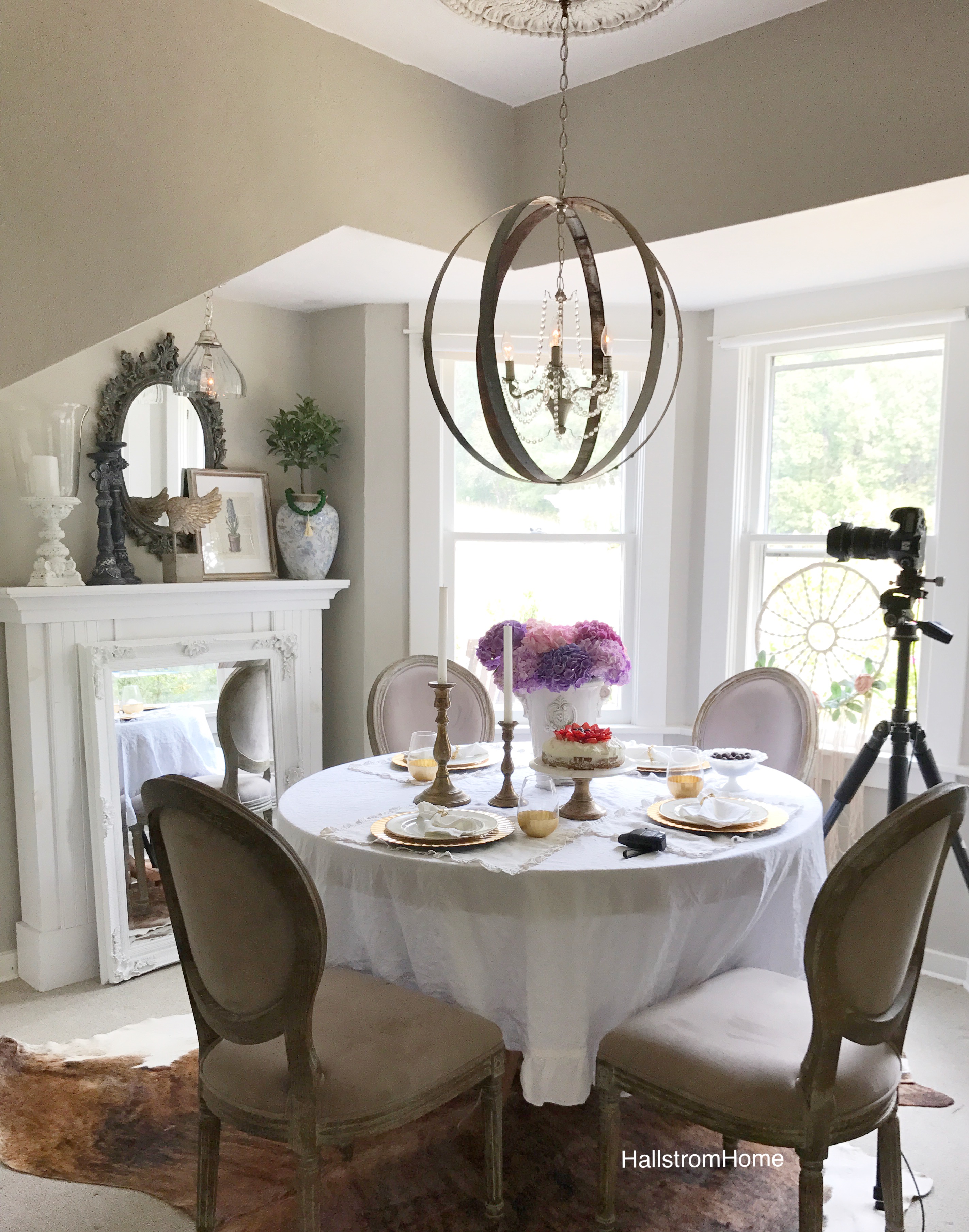 Oh gorgeous! She amazes me. Those flowers add a beautiful pop of color, I just want them all year round. Glad I didn't forget, but I will show you a tasty lemon bar recipe that Mark wouldn't stop talking about. So keep reading.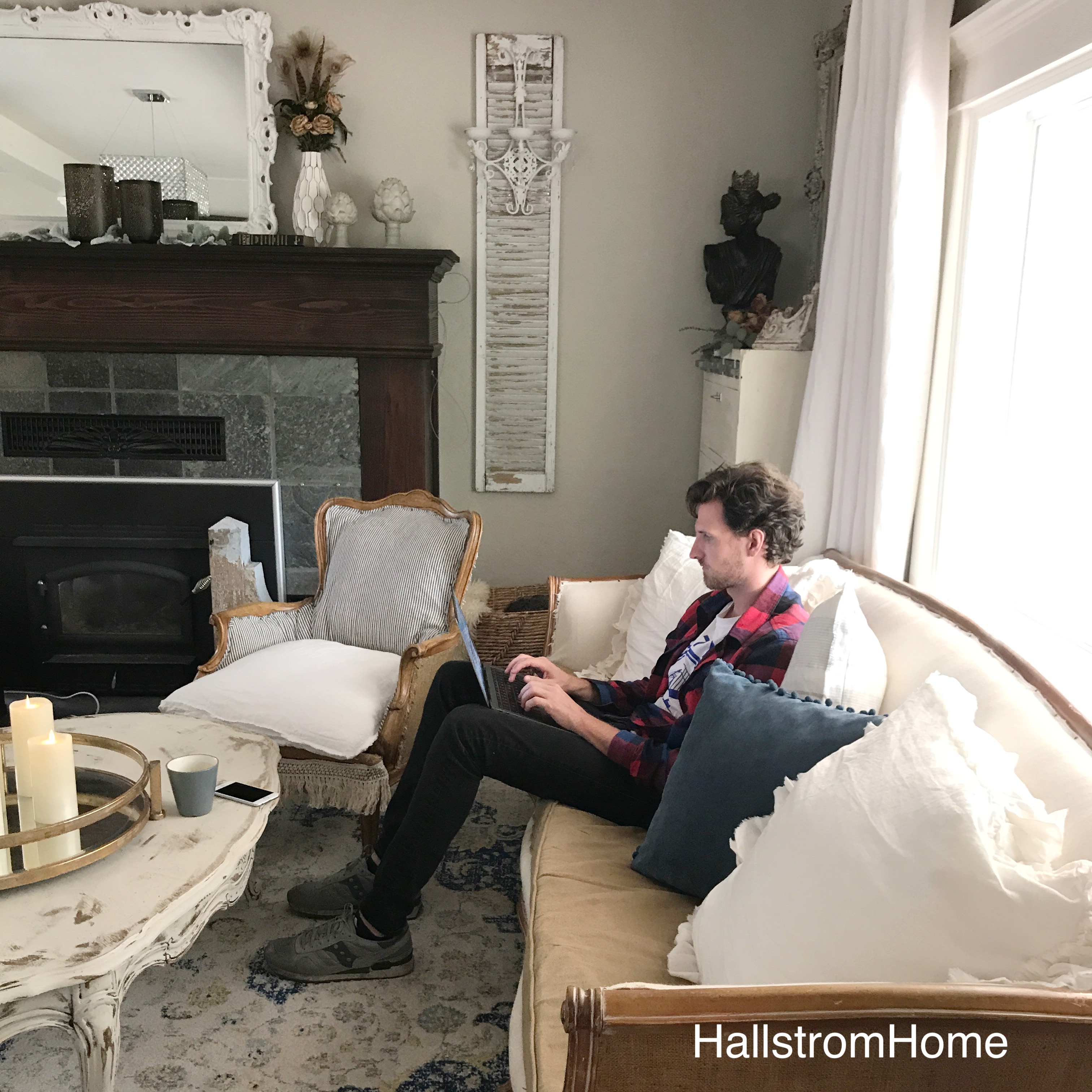 Here's Taylor doing some computer work. He was great to have around to help with the lighting and moving furniture around. They didn't just teach us stuff about photo shoots, we also taught them a little bit about life on the farm. Especially about how Tom the turkey thinks he rules the chicken coop.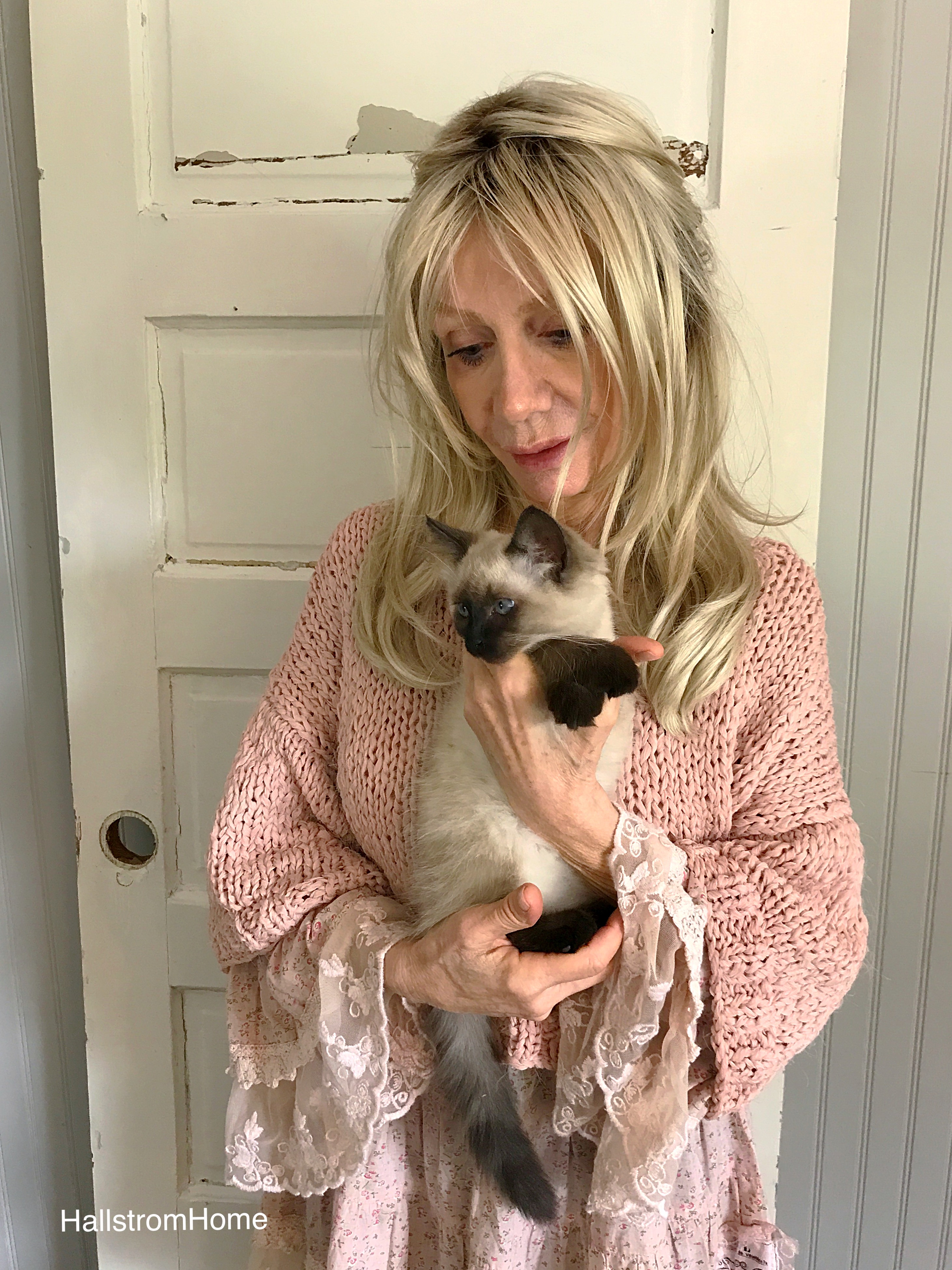 Behind the Scenes with Fifi O'Neill
Catching Fifi holding the cat again. Skippy's a bit like Daisy and loves the attention too. Fifi liked adding her to some of the photos. Skippy got to be held in the hands of Fifi and her team many times during the day.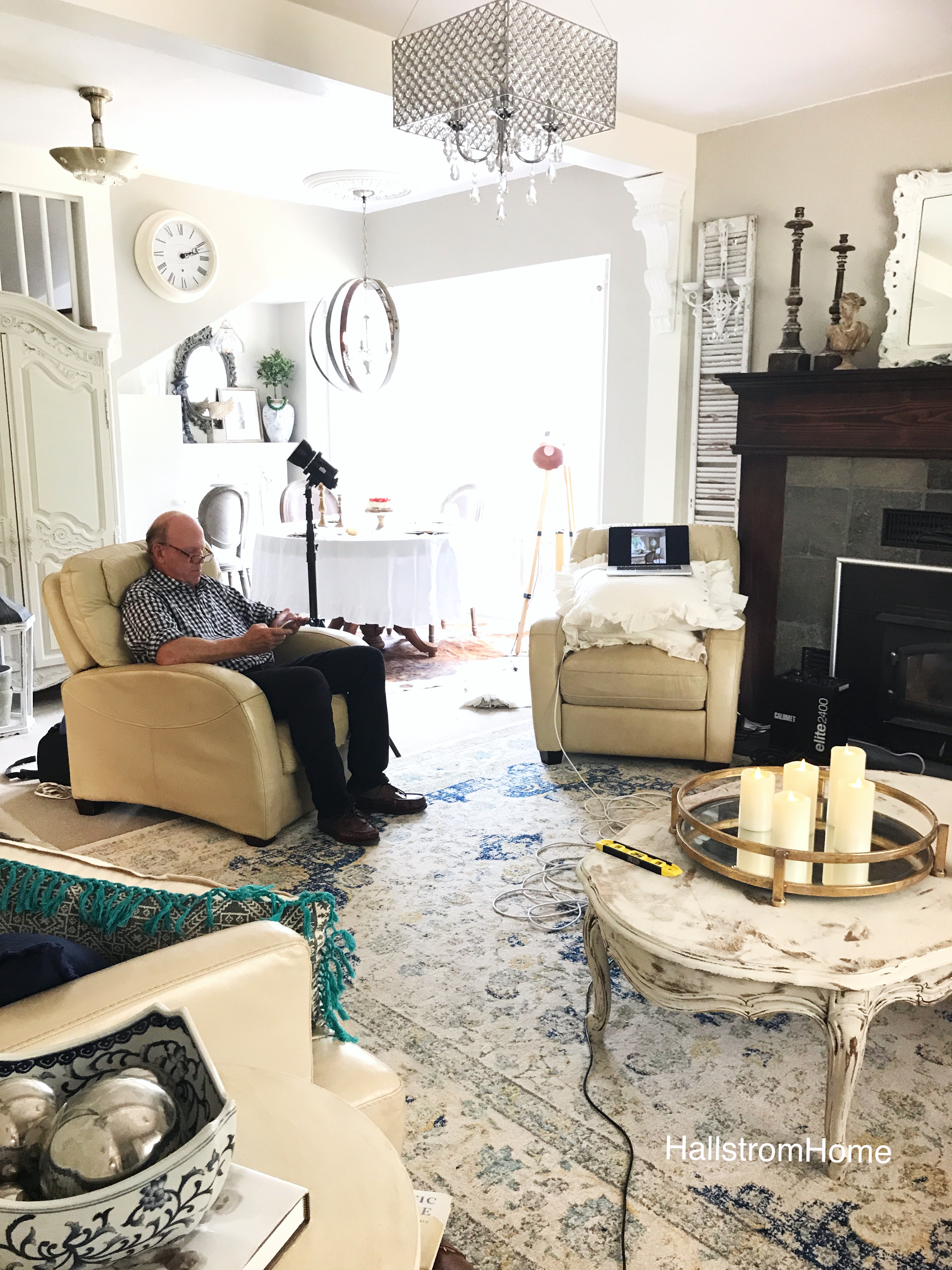 Here's Mark taking a quick break while I make him some coffee. While Fifi is wandering around finding pieces to make the picture perfect. As you can see they use quite a bit of equipment to get the perfect shots.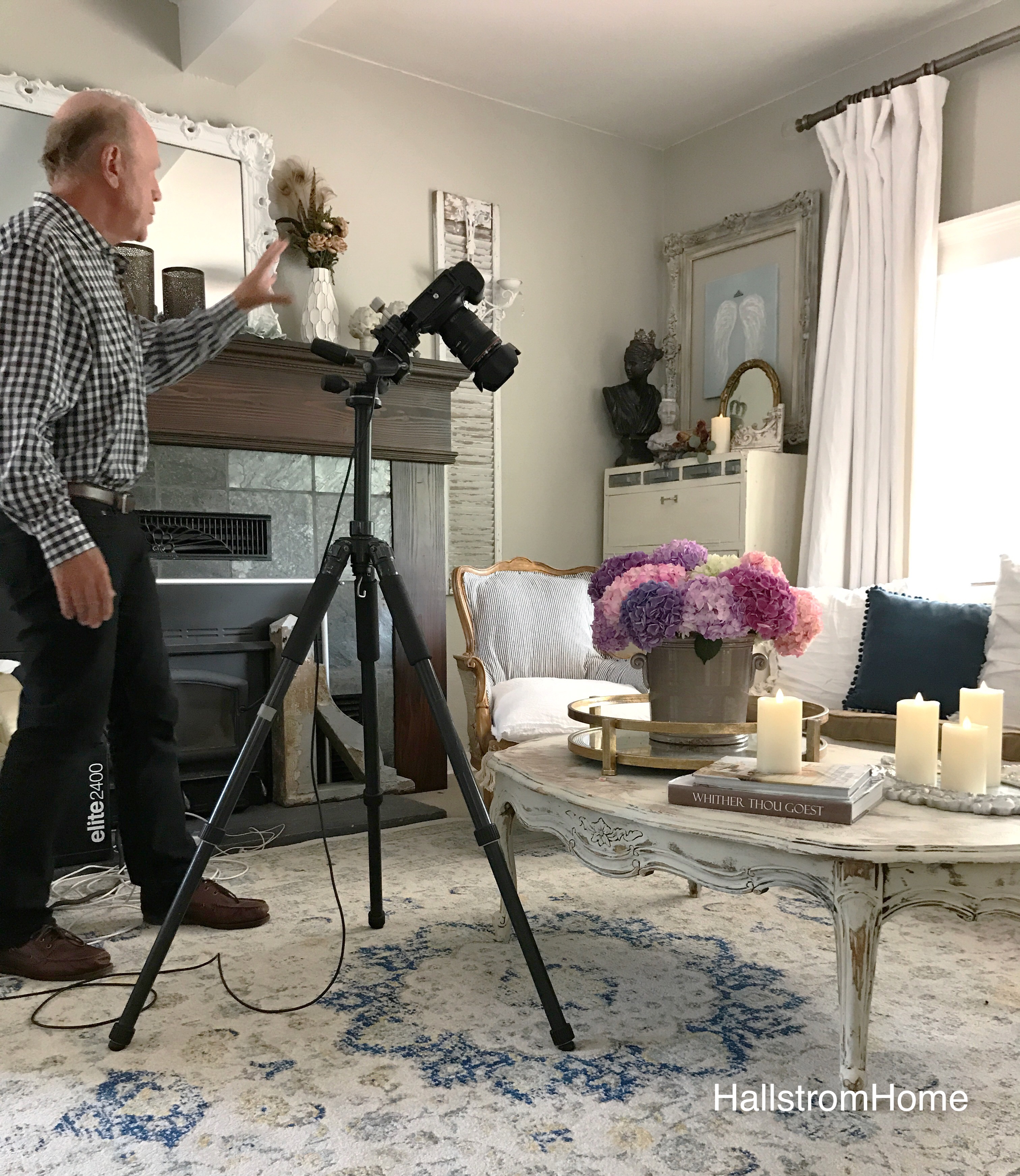 Mark is capturing some of the details on the living room coffee table. He was always getting the perfect angle.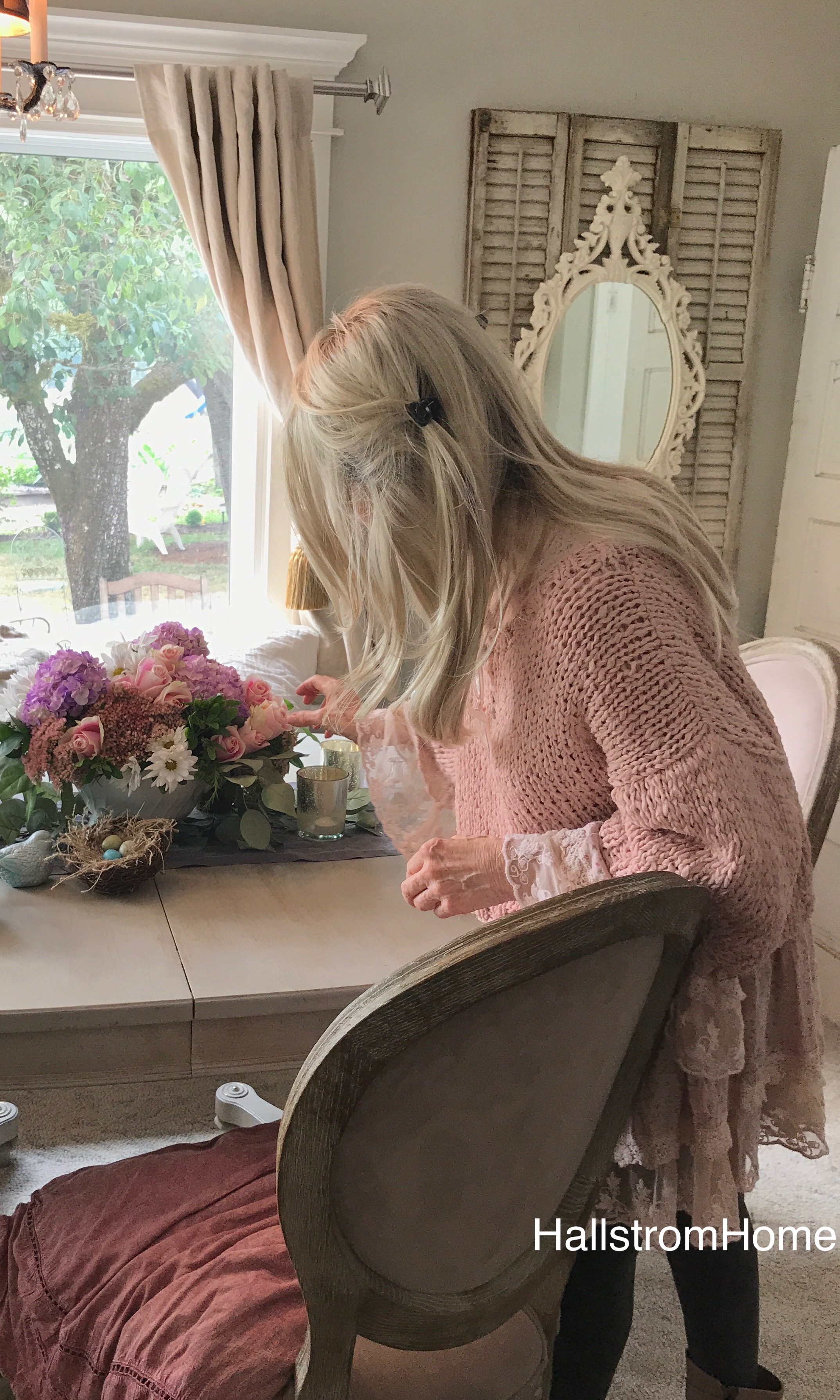 Fifi is adding some of her touch to my breakfast nook. I hopefully will be able to invite her back soon. She can stay in our shop, which will have some guest quarters.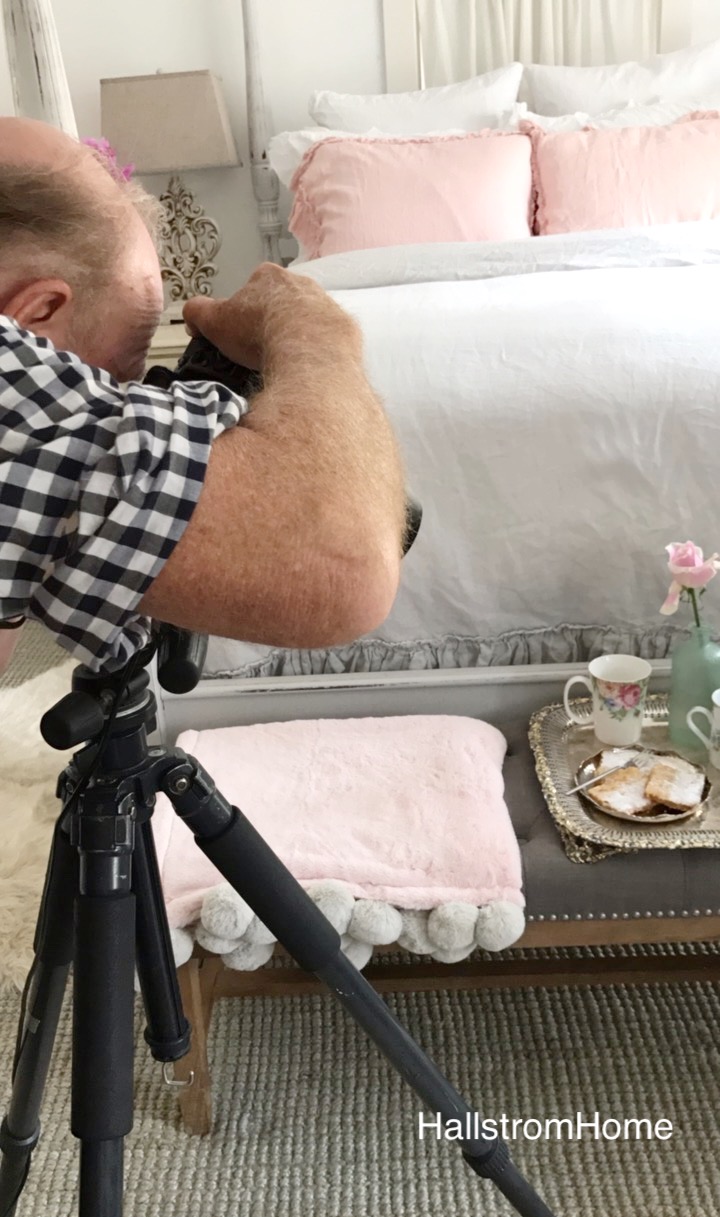 Behind the Scenes with Fifi O'Neill
As I said earlier Mark wouldn't stop talking about these lemon bars. He even got them in a photo. My daughter and her friend made these the night before. So I do it the cheating way, out of the box. But if you want a delicious homemade recipe, check out the one below by The Pioneer Woman.
Behind the Scenes with Fifi O'Neill
Author:
Prep time:
Cook time:
Total time:
This is a delicious and easy recipe, that can serve many.
Ingredients
2 cups Flour
1/2 cup Sugar
1/4 teaspoon Salt
2 sticks (1 Cup) Salted Butter, Cut Into Small Cubes
Filling
1-1/2 cup Sugar
1/4 cup Flour
4 whole Large Eggs
Zest And Juice Of 4 Medium-sized Lemons
Powdered Sugar, For Sifting
Instructions
For the crust: Preheat the oven to 350 degrees F. Grease a 9-by-13-inch pan with butter.
Stir together the flour, sugar, and salt. Add the butter to the bowl and use a pastry cutter to cut it all together until the mixture resembles fine crumbs. Press into the prepared pan and bake until golden around the edges, about 20 minutes.
For the filling: Stir together the sugar and flour. Crack in the eggs and whisk to combine. Add the lemon zest and juice and mix until combined. Pour over the crust and bake about 20 minutes.
Allow to cool in the fridge for a minimum of 2 hours, then sift powdered sugar over the top before cutting into squares.
(Use an 8 x 10 pan if you'd like the layers to be a little thicker.)
Stay posted because it takes a while for the stories to actually get into the magazines, about 9 months to a year. But I will keep you all updated. There will be some posts coming out in the next couple weeks on more behind the scenes with Fifi.