Making these velvet covered easter egg started because I had so many Easter eggs floating around the office. I also had some velvet scrap material left over from making our velvet bed scarves. I'm pretty sure I've made fabric pumpkins before so I decided I could make fabric covered eggs too. These were super easy, besides the fact that I didn't have all the right materials that I wanted. I'm going to let you know How to Make Velvet Easter Eggs with all the right items you'll need to make these perfect. As you can see that my velvet easter eggs are a bit bunchy and thick. They don't have to be with the right velvet.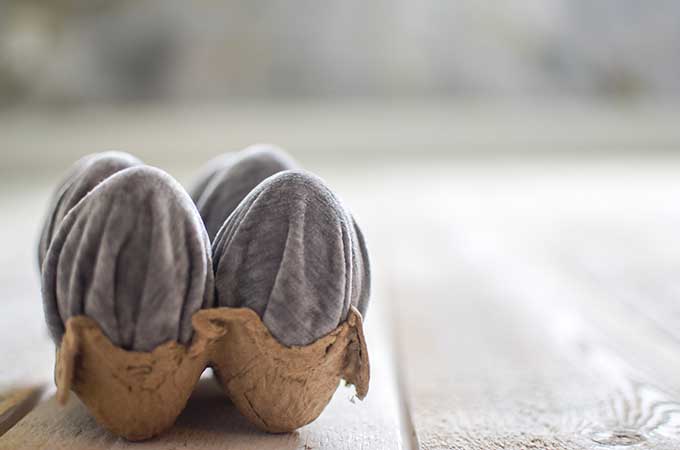 How to Make Velvet Easter Eggs
Like I said above I just used some scrap velvet material I had laying around. The thing is, you will want stretchy velvet so the eggs look less bulky and more smooth, plus it will be easier to work with. If you're like me and are using what you've got, it will still turn out fine!
Materials You'll Need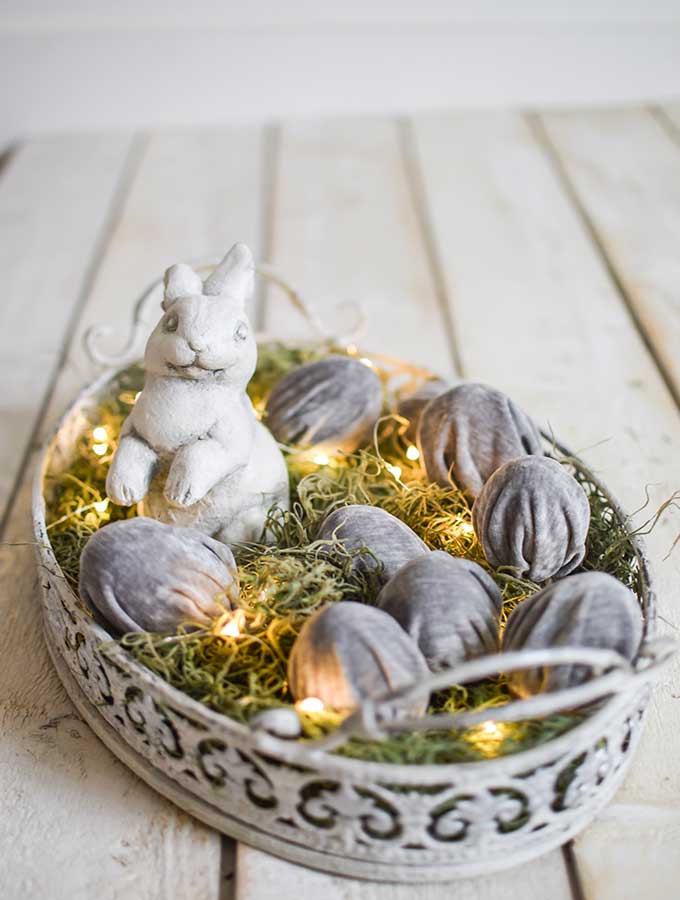 To begin our Easter egg making we grabbed a paper plate to use as a template. I just roughly cut around the edge of the plate with my rotary cutter. This cut doesn't have to be perfect, because you'll be cutting it off in the end. Once you cut around your plate you will have a circle piece of velvet.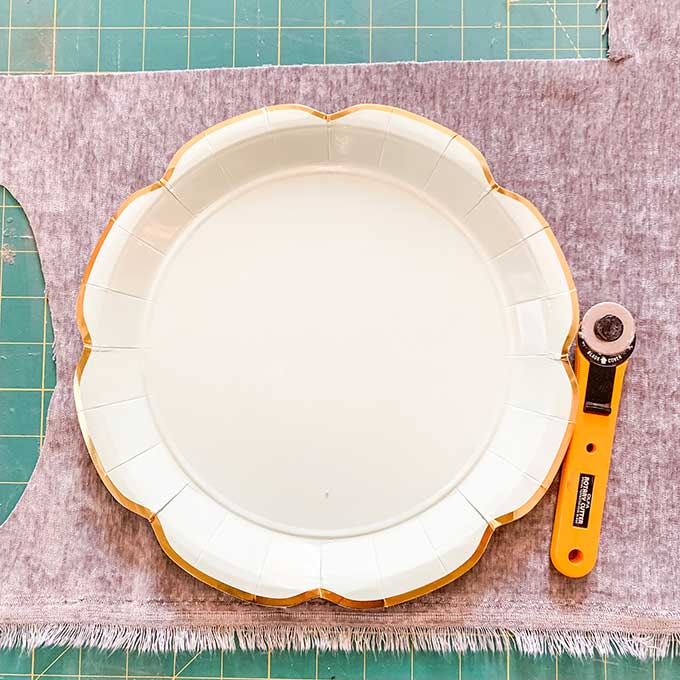 Fabric Covered Easter Eggs
This is where it would have been nice to have the stretch velvet. To wrap the egg in velvet, we grabbed our circle piece of velvet and placed the narrow end of the egg in the middle. You'll want to pull the fabric all around to the bottom of the egg. Then wrap your string around the bunch of fabric and tie. You could also use a rubber band for this step. With stretch velvet this would be easier, as it is thinner and easy to adjust. When doing this before we tied off the bottom we would adjust the gathering of the fabric. Once you tie off the bottom you can then cut all the excess fabric. Please note that using fresh or hard boiled eggs would not be advisable.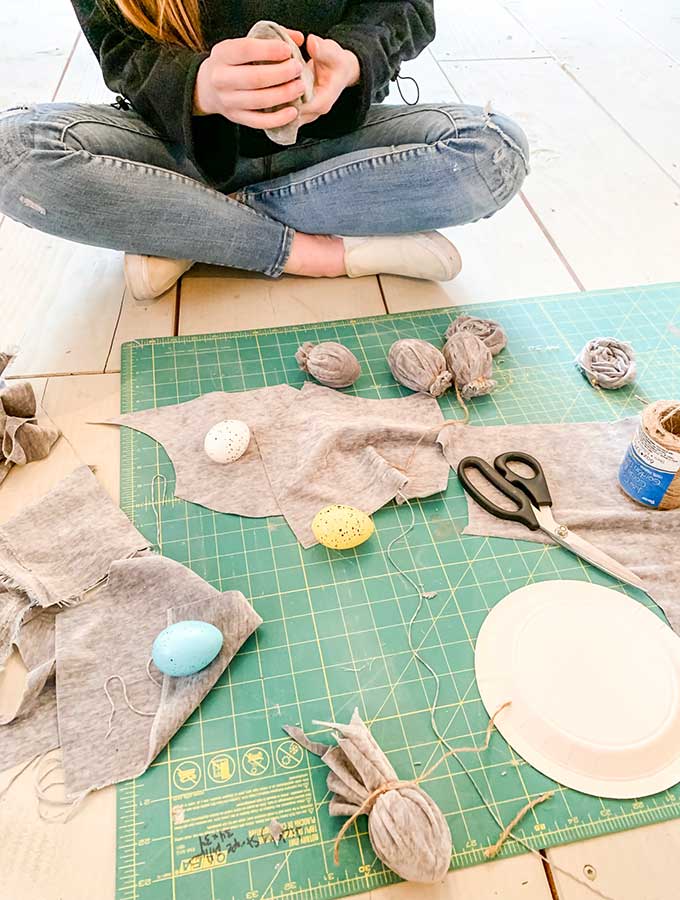 You can use any type of eggs you want. I just used some colorful eggs that I just had laying around. The dollar store has cheap plastic eggs if you want to try those. Velvet Easter eggs are so easy to use throughout your home decor. They are not like any normal Easter egg, they have a great look to them! You can place them in an egg carton for a fun twist or put them in a cute bowl or tray for your Easter decor. But keep on reading to find out what I turned these into.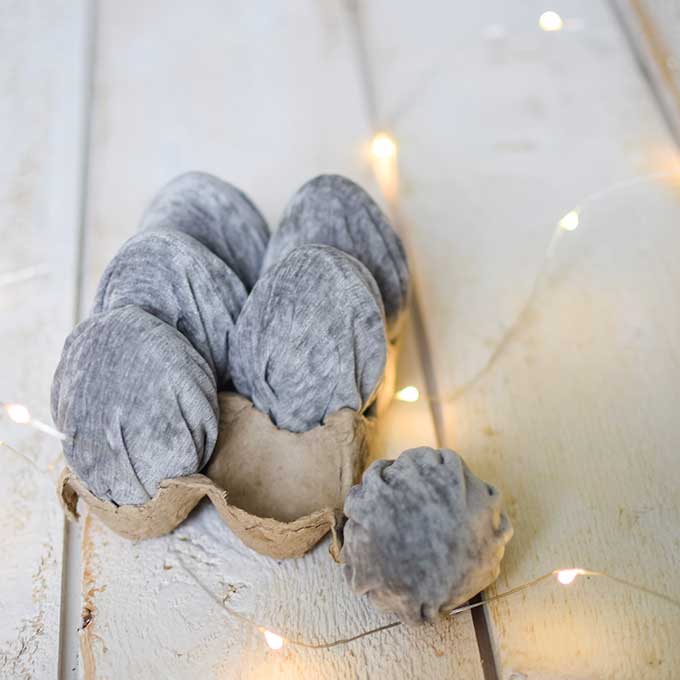 Decorating Easter Eggs
Well here's a few more steps if you want to make some shabby chic velvet eggs. Since velvet eggs were on my mind, I was wondering what else I could do with them. If you add a loop to your eggs, you can hang from anywhere you'd like. Below I will show you the steps I did when creating my hanging eggs.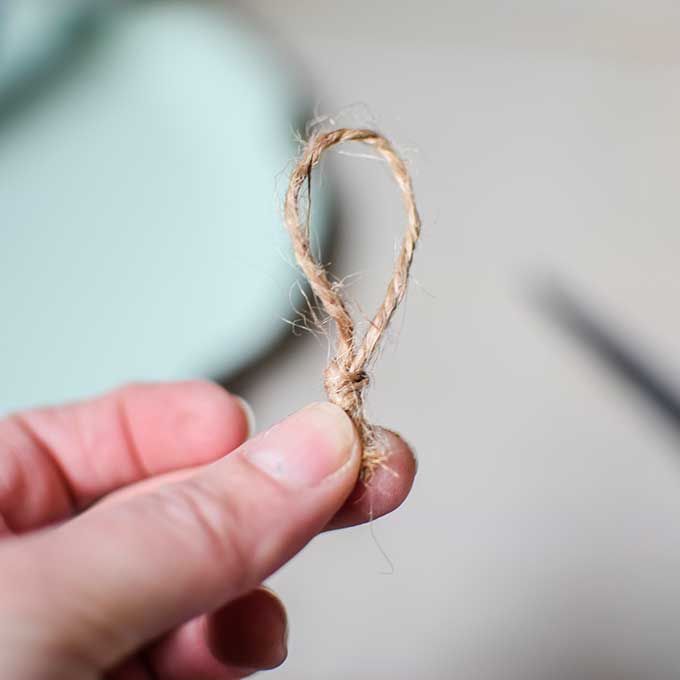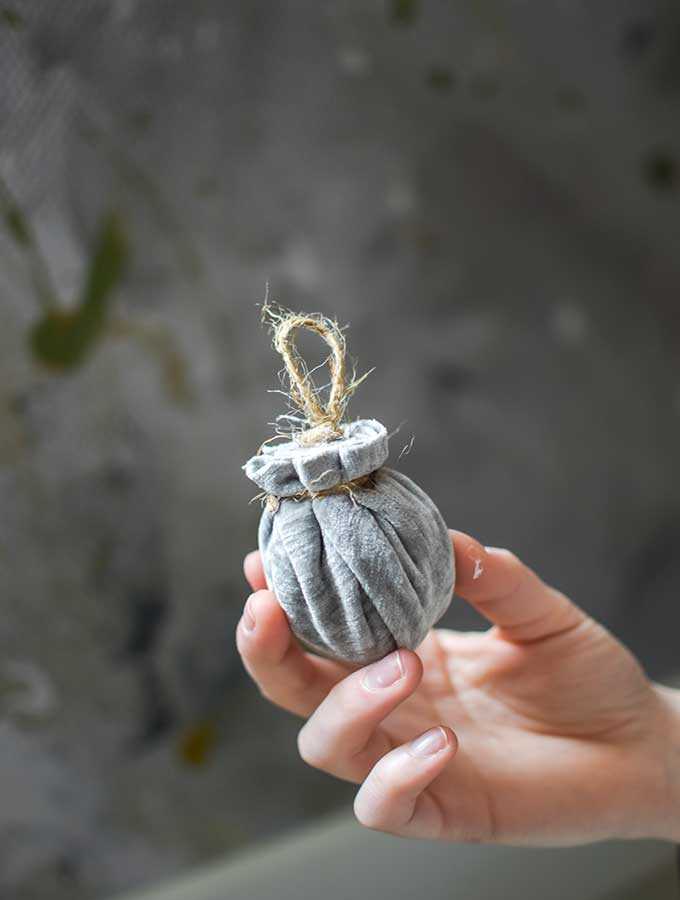 Here we decided to use these velvet eggs to make an Easter egg tree. The only thing I had to do was use the string we used to tie the fabric bunch and made a loop knot. We then glued it to the bottom side of the egg with the excess fabric.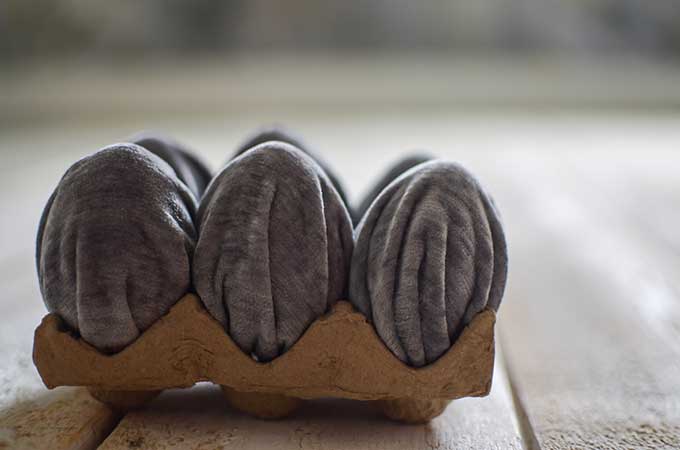 Next we started to decorating them with some lace trim we had. This was the fun part because you can just get creative and make each egg your own. But I will admit this was a bit harder than we thought. Since you were going to see the part with all the fabric, we had to make sure it got covered well. So there was a lot of glue and making sure the lace covered the right spots.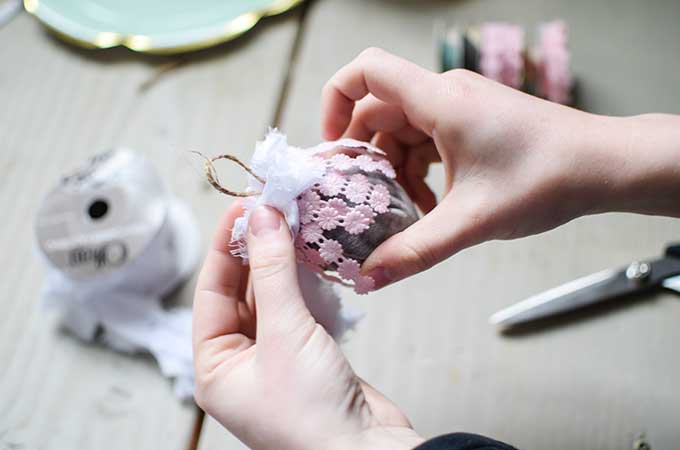 Okay but look at the cute Easter egg tree. It's perfect for just that simple touch of Easter decor and not going too overboard. The velvet Easter eggs now have a shabby chic touch with the lace. Who knew you could do so much with velvet Easter eggs?!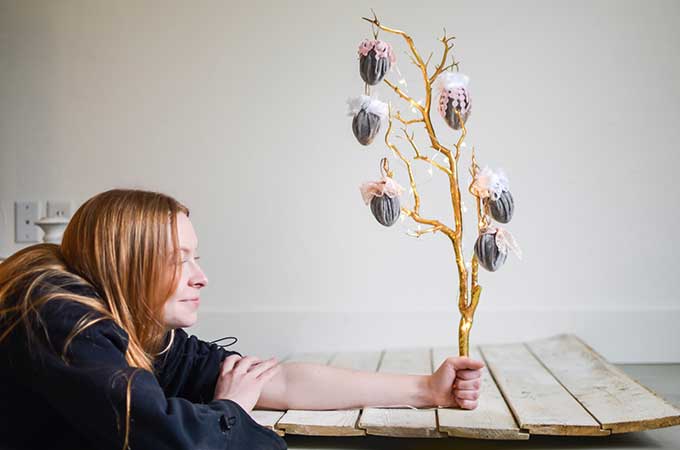 This is a little behind the scenes at Hallstrom Home. To get the perfect picture Claire had to come on in with a little help. We did end up with the perfect picture, but stay tuned because I show you 5 ways on how to style with velvet Easter eggs!
So now you can see what a fun project this is but maybe you're not up to making a mess and going to the craft store? I found some gorgeous velvet eggs on Etsy that I will link here.
We would love for you to follow us on Instagram at HallstromHome for the behind the scenes and all our mess making and then sign up for our once a week emails to stay up to date.
We also have an Easter egg cake to show you, it turned out alright. I can say that I am willing to try and fail than to never try at all.