Welcome to our three ingredient challenge with a group of bloggers. Our challenge was to grab three items from the Target dollar spot section and use them in a creative way. We came up with a DIY Faux Succulent Wreath using Target dollar spot succulents. The other two ingredients we found were the blue and white table runner and cake pedestal. From there I created a table center piece with our succulent wreath as the focal point.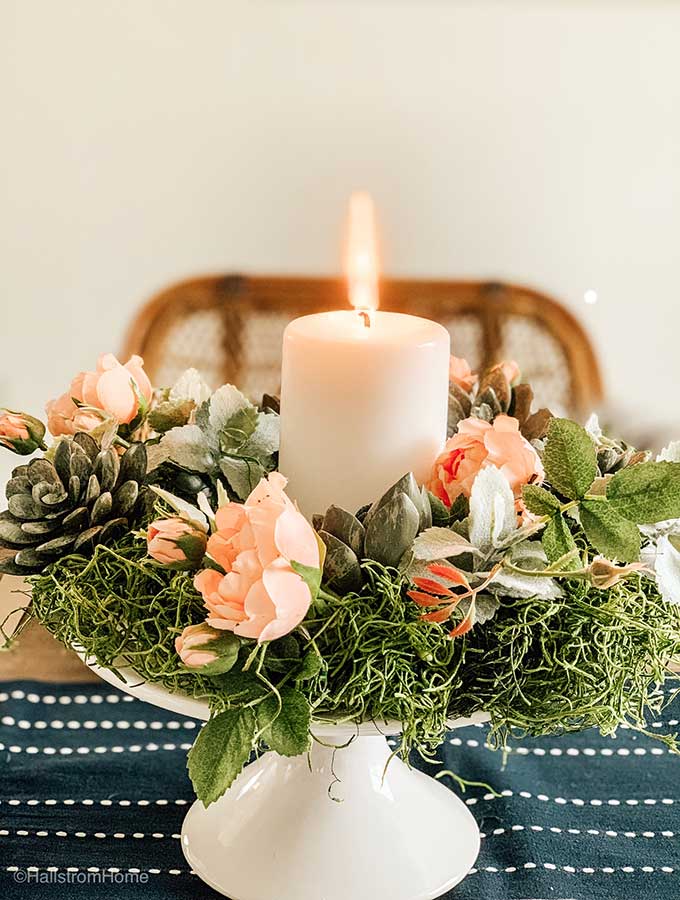 DIY Faux Succulent Wreath
Here's a guide to help you get started with your succulent wreath.
DIY Succulent Wreath Supplies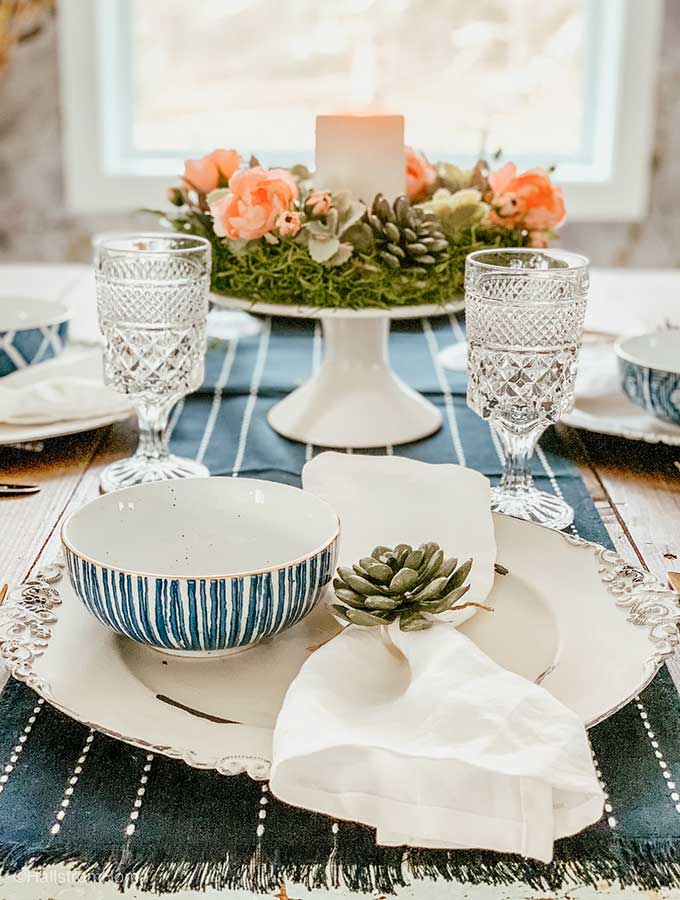 Step 1: How to arrange your succulents
Sometimes it is much easier to have a plan before you start gluing. Try planning your design by placing the succulents and florals around your wreath to get an idea of what you like. It can help you get inspired and really start creating. Personally I like to wing it most of the time. Usually I don't lay out a plan and I go for it. That is fun too, because you never know what it will turn out like. Some people need to set theirs out to get an idea to start, while others have an easier time doing it in the moment. Either way you will still get a pretty wreath, it is just a preference.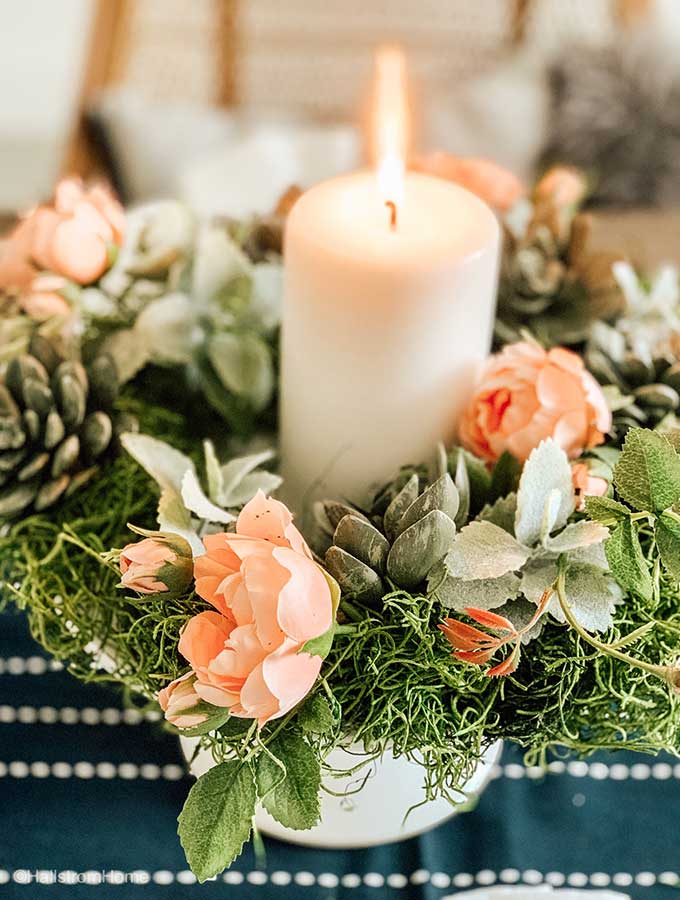 Step 2: Apply your moss to the wreath form
Use a spray on glue by coating the front and sides of your wreath form and then add green Spanish moss. There was an option for a brown moss, but I thought that green was more like spring. To apply the moss, just add small clumps onto of the wet spray glue and press down firmly. The glue does dry rather quickly so I would apply the moss without much delay. There is a moss with a sticky back adhesive, but of course I didn't have that on hand. It could be pretty handy though and very easy.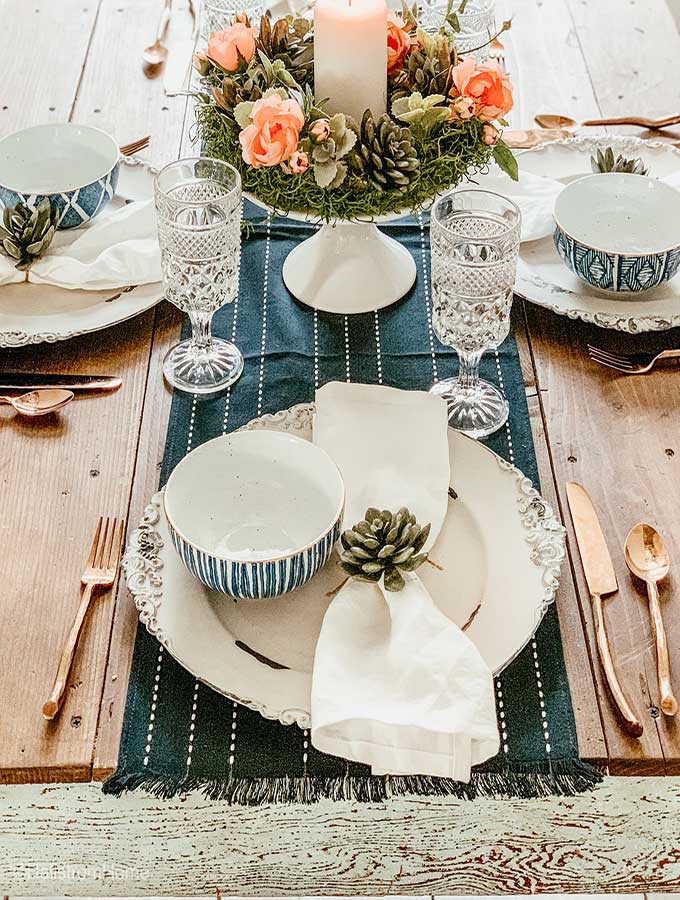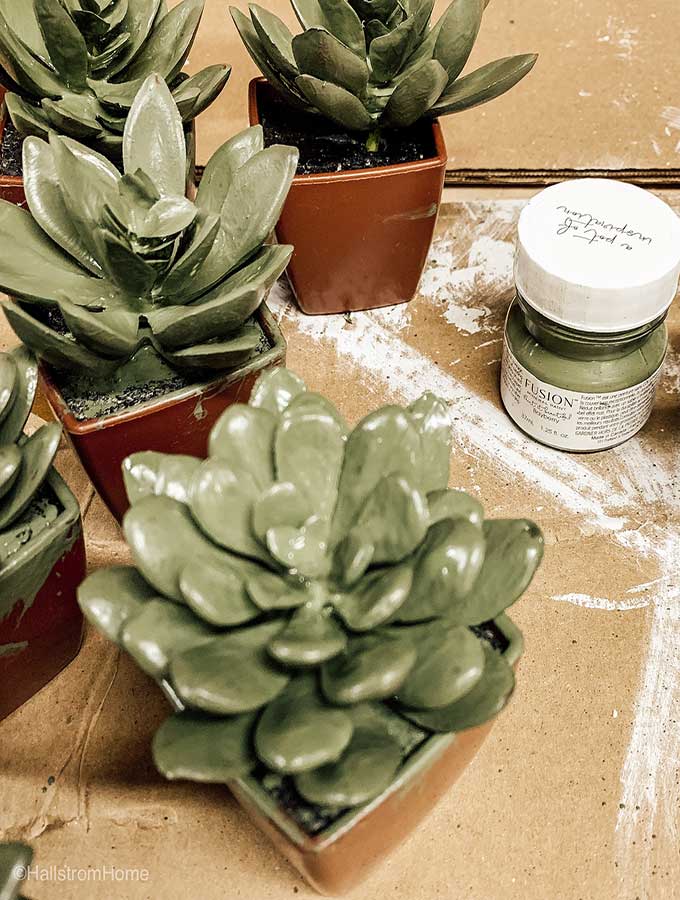 Step 3: Prepping Your Faux Succulents
This is where I chose to chalk paint my succulents because I didn't want mine to look cheap and fake yet I still had to stick to my three ingredient challenge and all I could find was cheap looking faux succulents. I have since found some nice looking faux succulents on Amazon with some beautiful styles. To paint these, it's so easy. No prep needed, just smash paint onto these succulents and then once dry add one more color to give the succulents more depth and realness. I will give you a full blog post next week on some paint options for these faux succulents.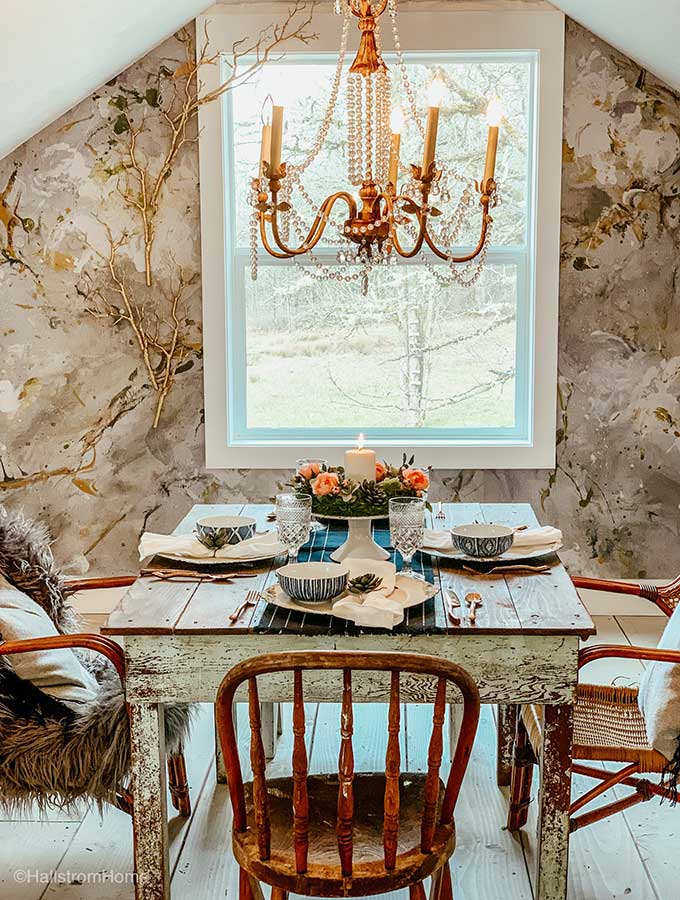 Step 4: How To Add The Faux Succulents
This is the part that is super easy but there are a couple things to be aware of. Most faux succulents come with a stem and with this wreath base you will find them super useful to stick that stem down into your wreath base without glue. If your succulents don't have a stem just use hot glue and apply right overtop of the moss. Gorilla glue sticks are so awesome compared to the regular glue sticks.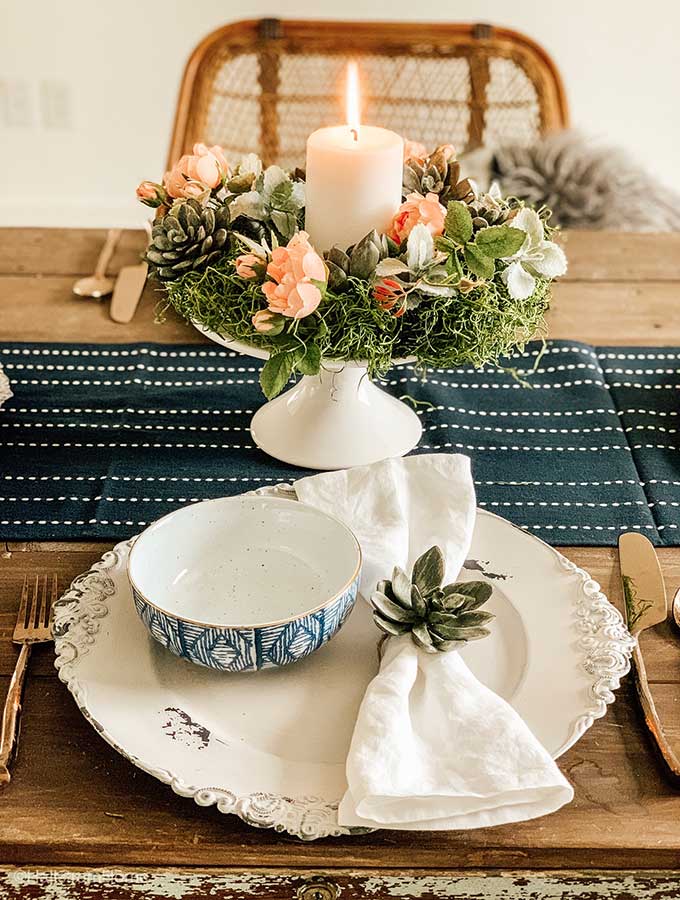 Step 5: Adding Flowers To Your Faux Succulent Wreath
Smaller sizes flowers pair nicely with these small faux succulents. Just pull the flower stems off the base and then push into the wreath form. You may want to secure with hot glue if they aren't a snug fit. If you want another idea on a floral wreath take a look at myfloral hoop wreath diy.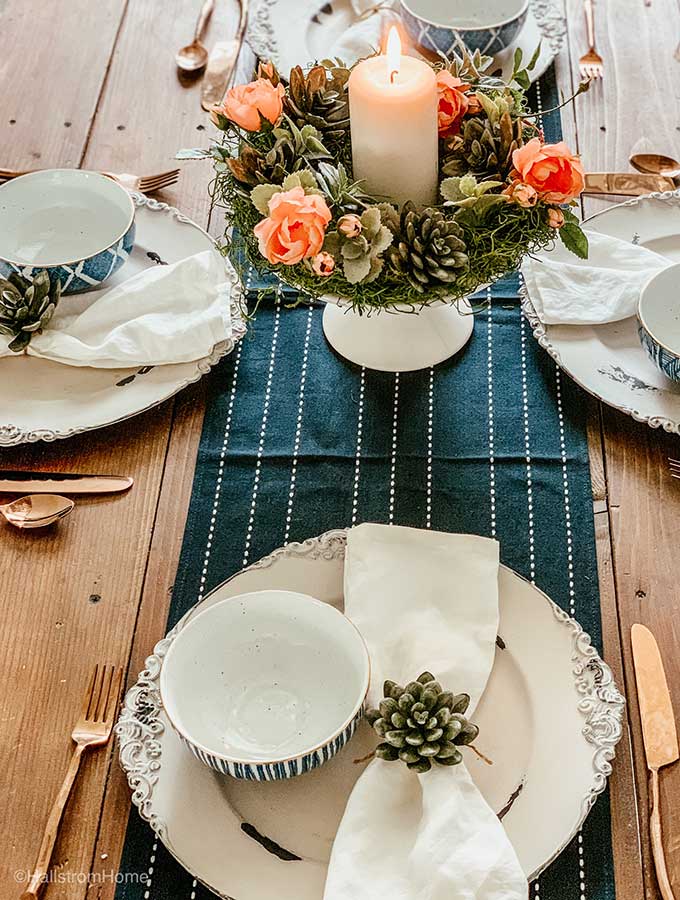 Step 6: Finish With Faux Greenery
Here is the part that can pull your faux succulent wreath all together. The color and texture you choose is key. I went with a soft grey green faux green stem from Hearth and Hand by Magnolia by Joanna Gaines. Checkout our interview with the Chip and Joanna Gaines here.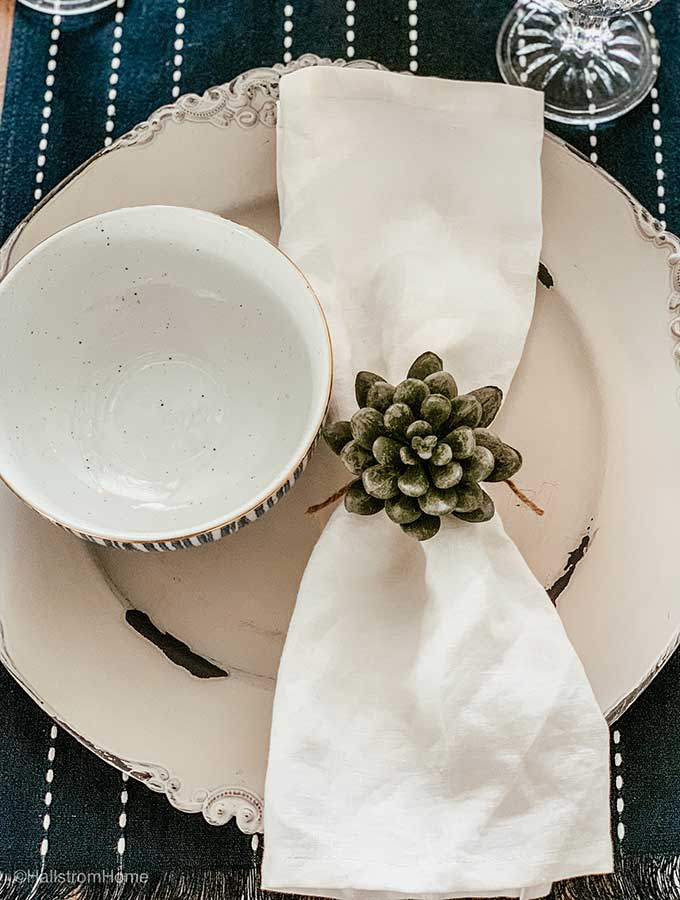 How To Make A Living Succulent Wreath
Kim at Today's Creative Life made this living succulent wreath.
Also is this great book on Amazon on how to make succulent wreaths that I found super helpful.
How to hang your succulent wreath
If using a living succulent wreath I would hang on a gate, a chair or porch outside so that it is easy to water. When hanging a faux succulent wreath I would hang on a wall, door or use around candles as a candle wreath as these will last forever. Just add ribbon if you like that style.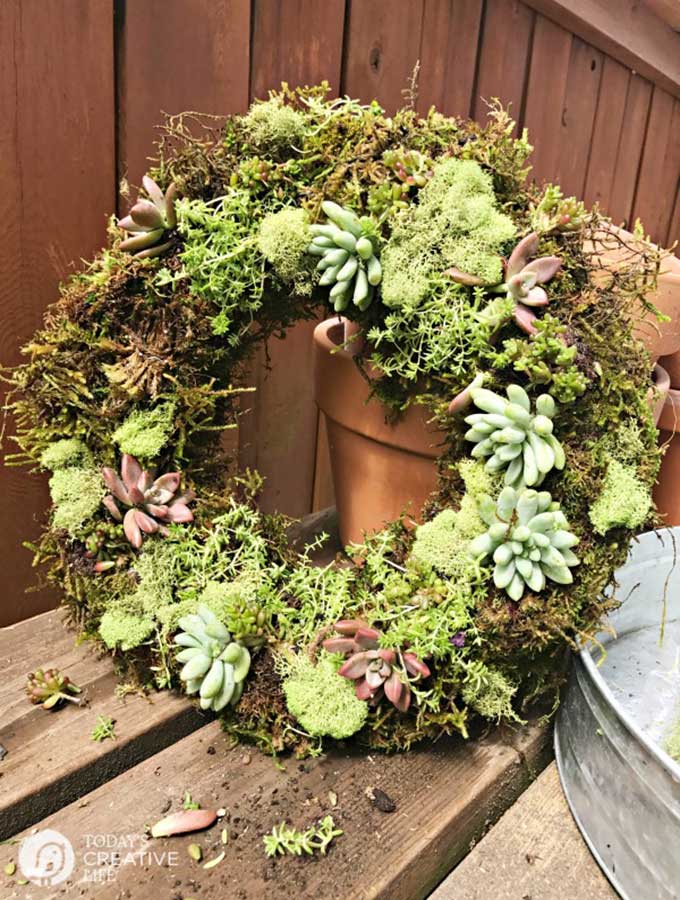 Now for the rest of our three ingredient challenge bloggers where we all used three items from the target dollar spot to create a home decor craft or style idea. So many options here that I was super amazed and inspired.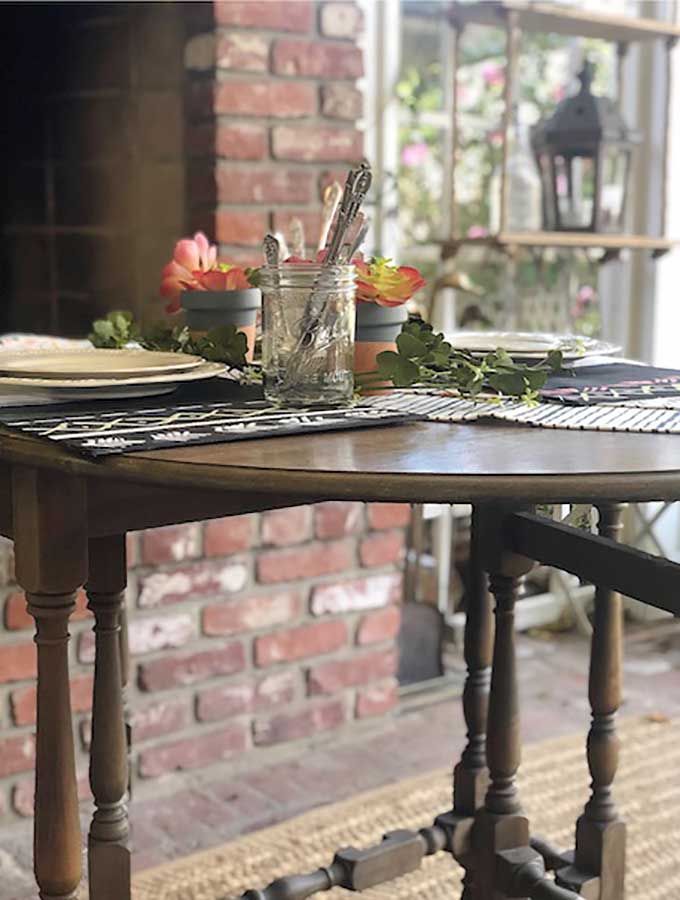 My 100 Year Old Home|Outdoor Entertaining with Target Dollar Spot
Leslie made a cute spring table centerpiece with her succulents and place mats from the dollar spot.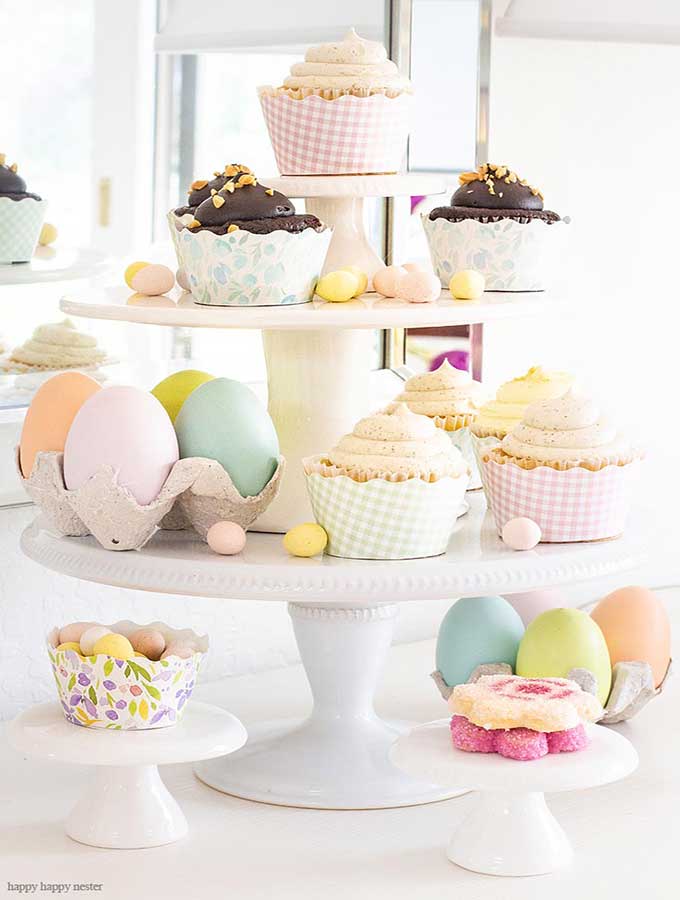 Happy Happy Nester|Decorate with Target Dollar Spot Items
Janine got really creative with her cake stands and Easter party items from the Target dollar spot.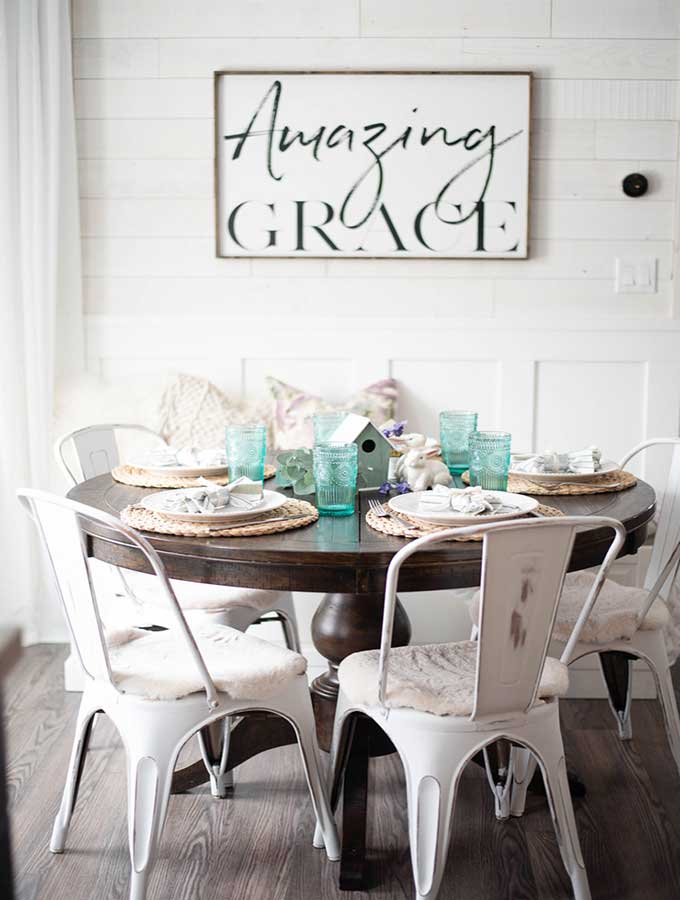 DIY Mommy|Spring Tablescape on a Budget
You can see that spring has sprung with Christina's table. What a great display.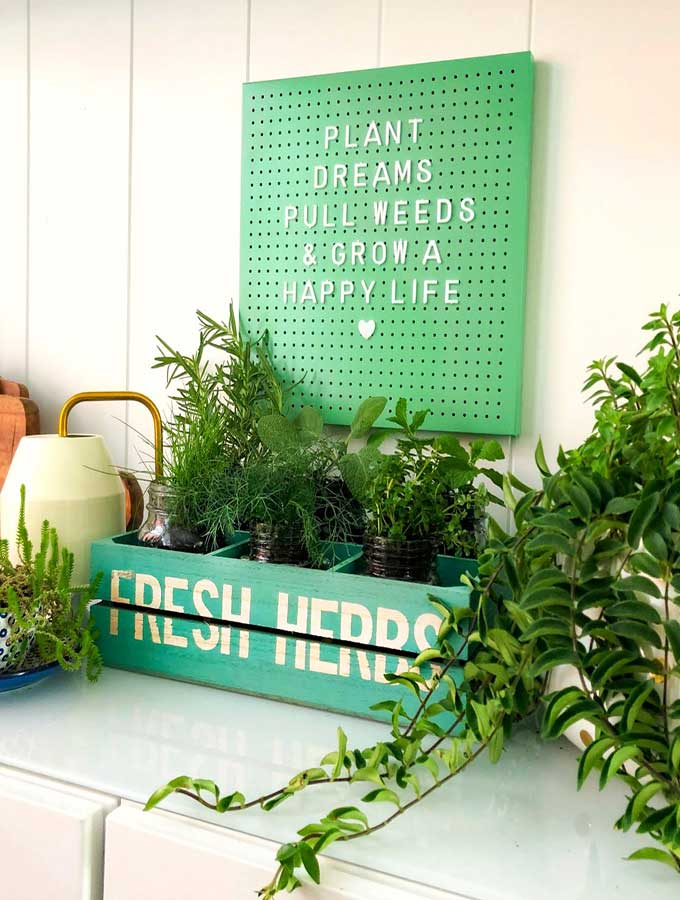 Tater Tots and Jello|Inexpensive and Easy Kitchen Herb Garden DIY
That's it for our round up where we all used three items from the Target dollar spot in home decor. I hope you found this inspiring. Stay up to date will all our posts by click the sms update option or sign up for our emails for once a week reminders.