Are you wondering why we are not hanging our shower curtain in the BATHROOM? Well the truth is, sometimes you gotta do a little bit crazy things to get shots you love. Originally, this shower curtain was hanging in the bathroom, on the shower rod, like all is normal. That's when we started Getting Creative Taking Blog Pictures. We got a few photos like the ones here: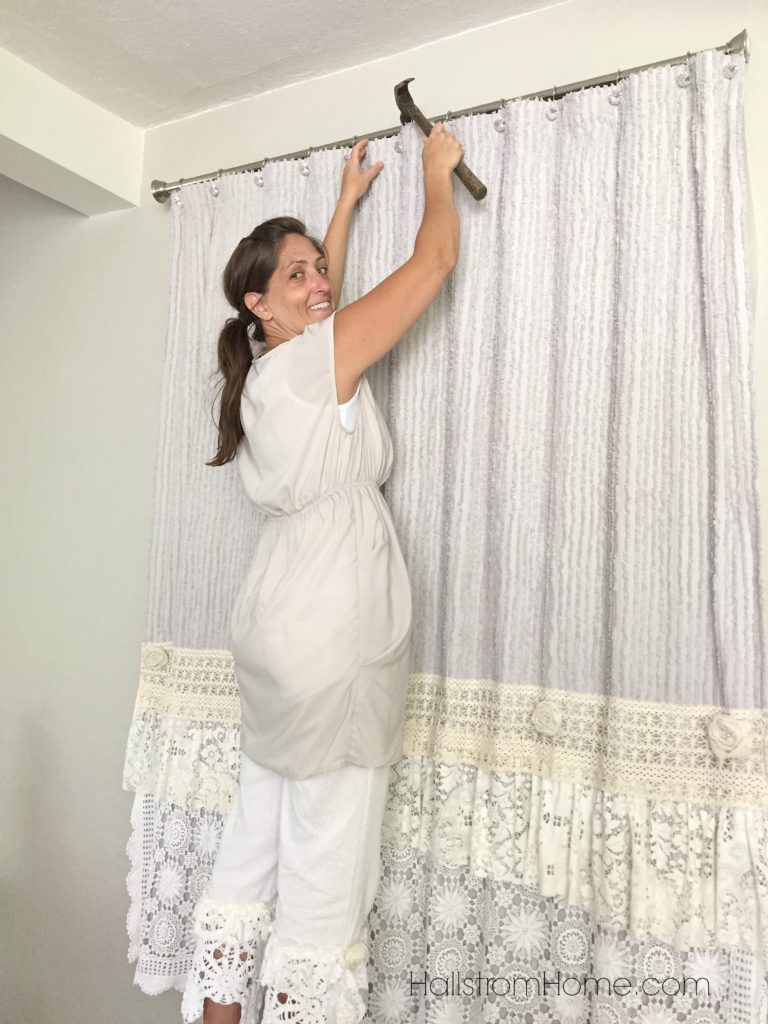 …but, while those pictures were okay, they didn't really capture our heart.

Shabby Chic Bathroom
Since we didn't have good lighting in the bathroom, we decided to take down the shower curtain (rod and all) and get the pictures some place else (because who said you can't hang a shower curtain in your living room?! 😉 ).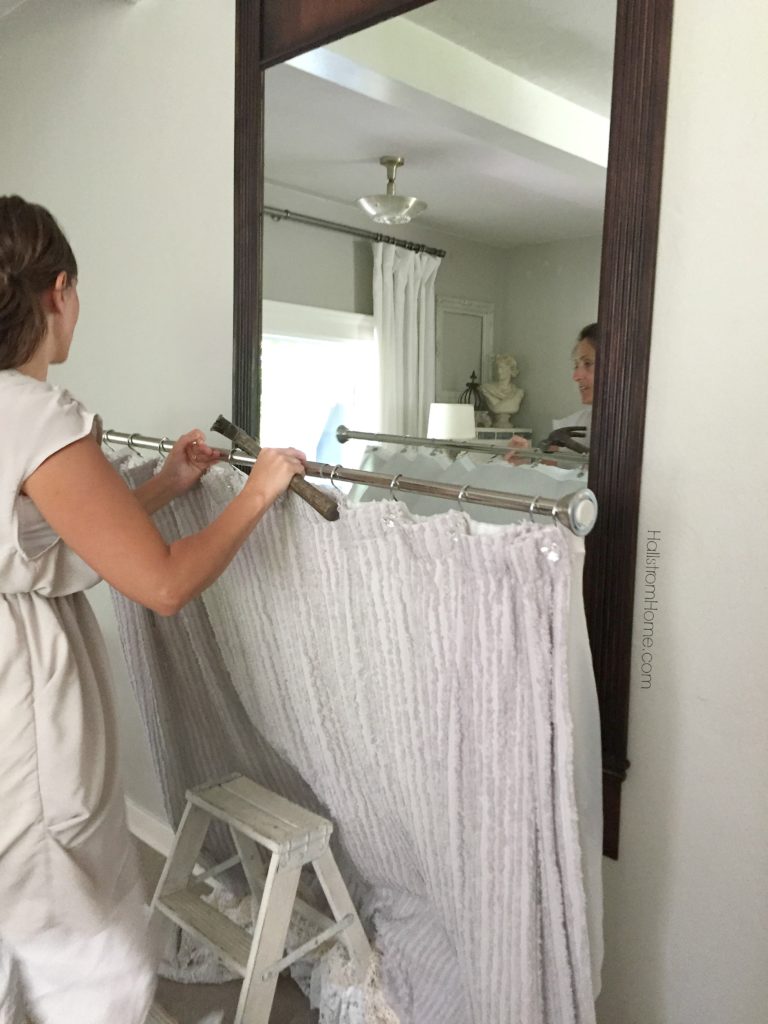 Farmhouse Bathroom Decor
But we had one problem. There was a couch in the way and a mirror on the wall. But no biggie right? Just shove the couch out of the way and hang the shower curtain over the mirror. But wait… how will the shower curtain stay?! No worries, just grab a hammer and pound in a couple mini nails, and don't breathe (and don't tell hubby about this one 😉 ). Guys just don't understand this kind of stuff. Not to mention, I was standing on a tippy ladder (but it's so cute and farmhouse-y that I don't want to get rid of it 🙂 ). So here I am trying to balance on a ladder that might crash down at any minute. In the living room, with a hammer in hand, trying to hang up a shower curtain of all things. And why? Because we were Getting Creative Taking Blog Pictures. Who would have ever thought taking product pictures was such a work out?!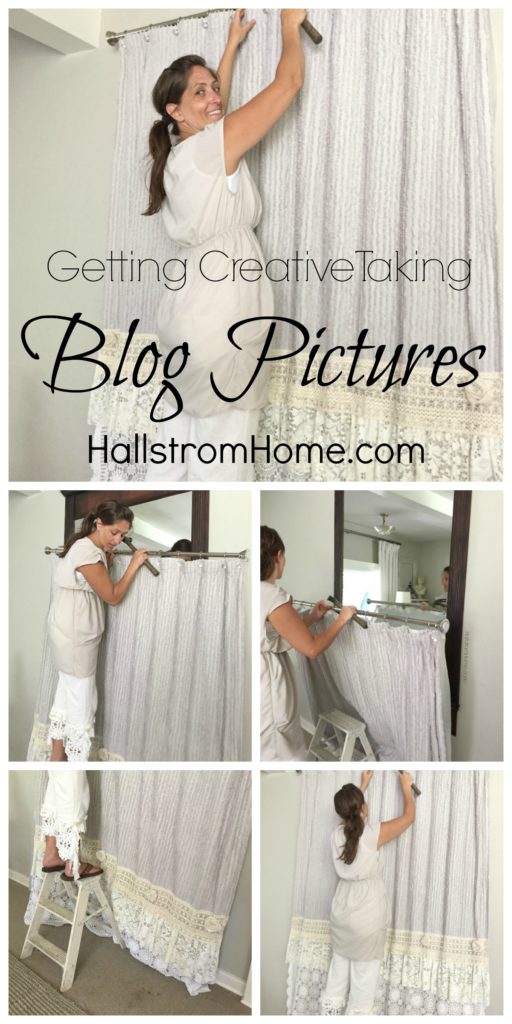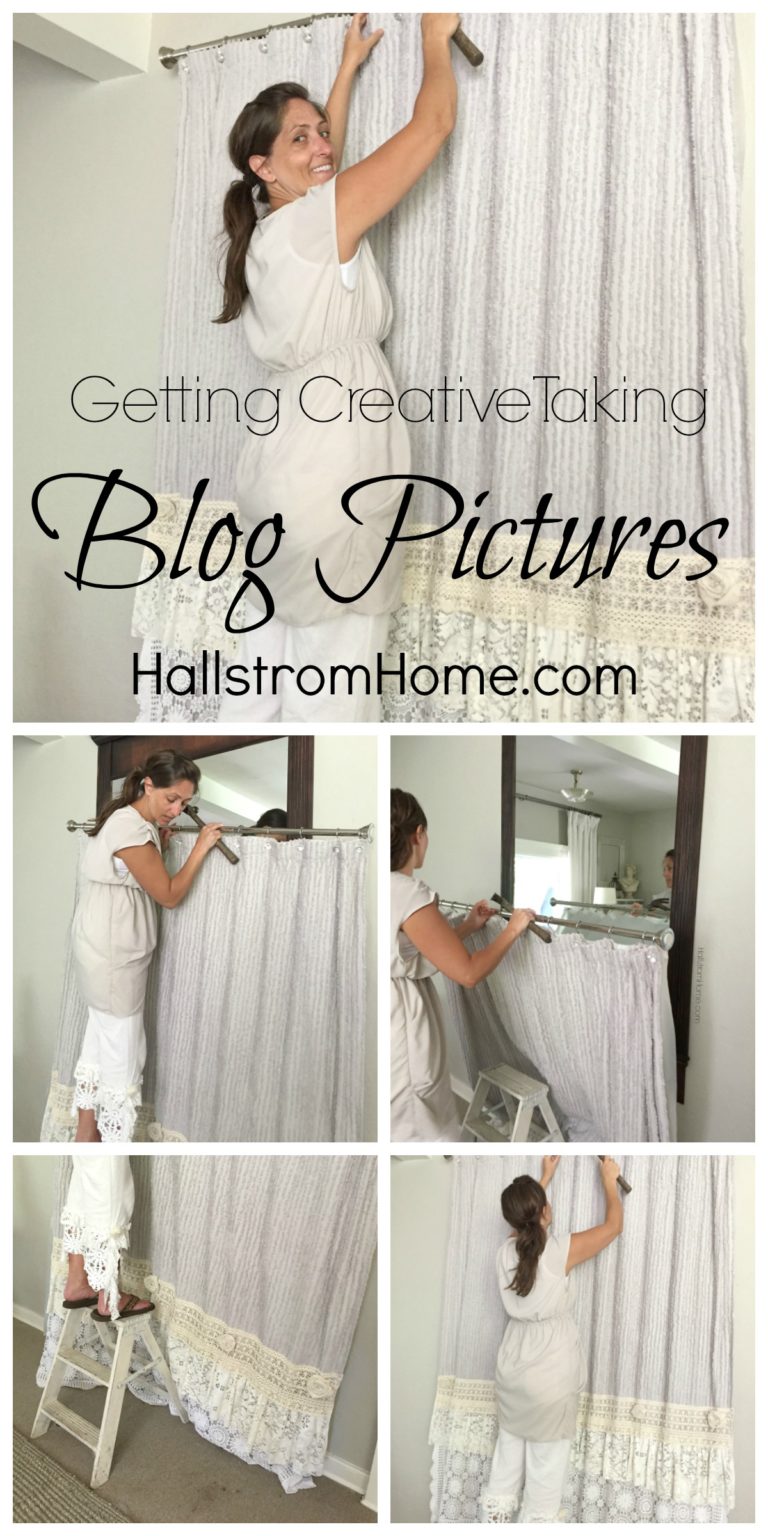 If you look at one of our photos, you probably never would have guessed what went on behind the scenes. This is just a sneak peak of one of our typical photoshoots. We love to get creative. 😉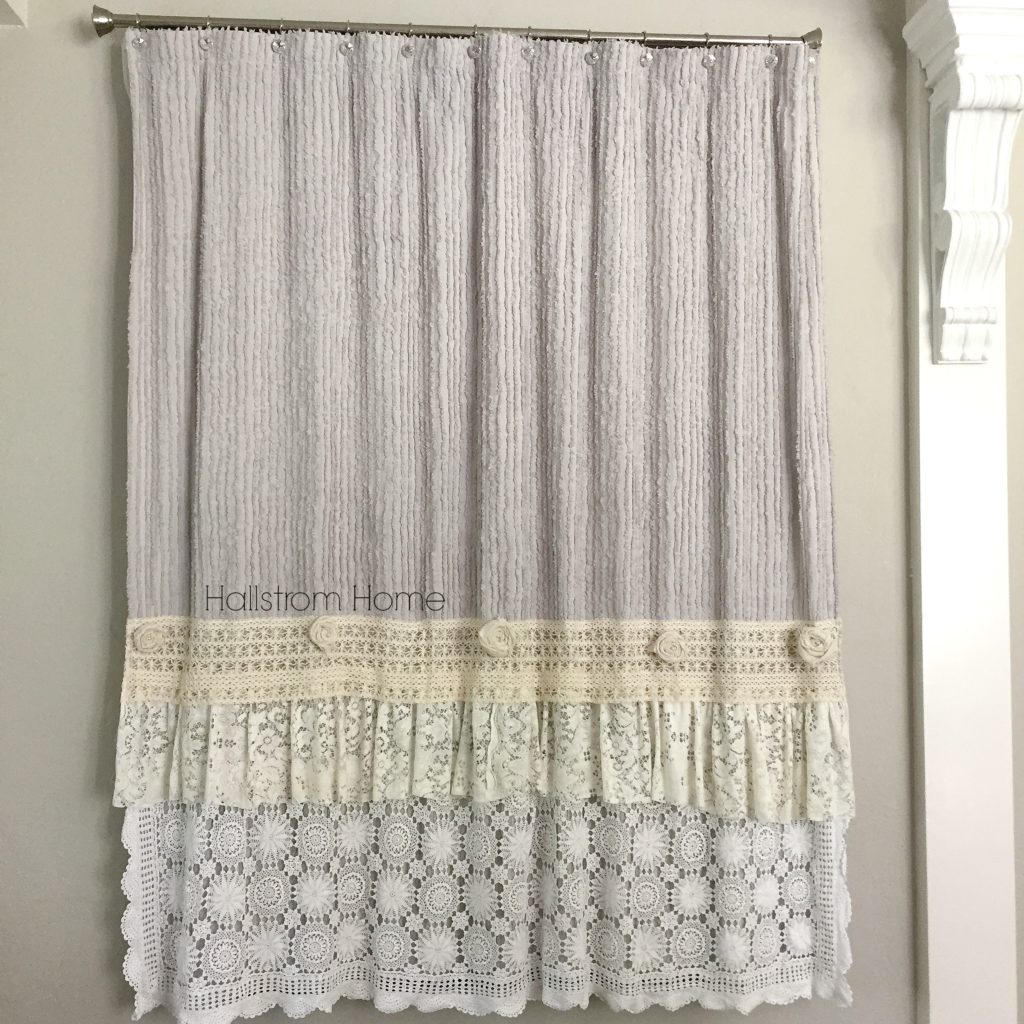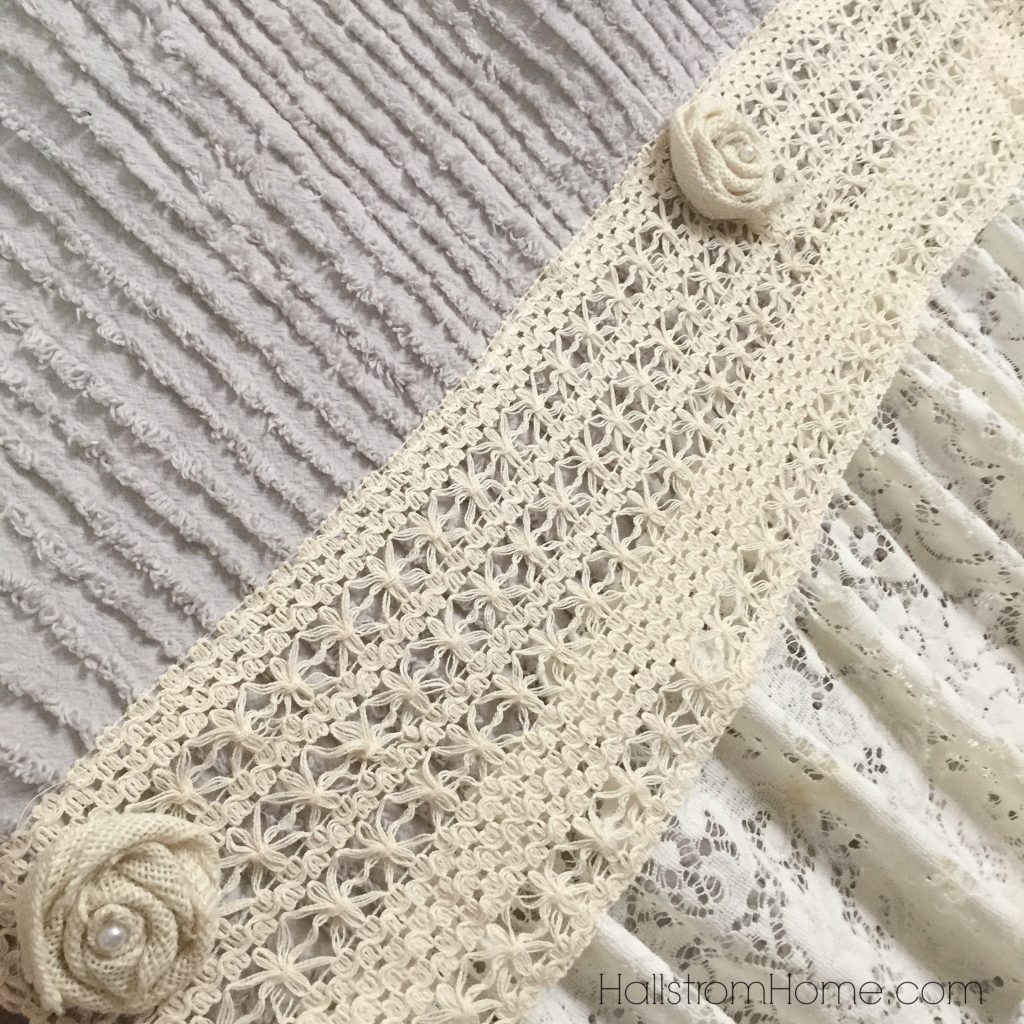 To get great photos, you need the necessities.
I love Amazon because of the great quality and products. The camera I use is a Nikon D3300 and I want the 50mm f/1.8G Lens
and a 35mm f/1.8G Lens for my wish list.

A sneak peak at the newest shower curtains to our shop: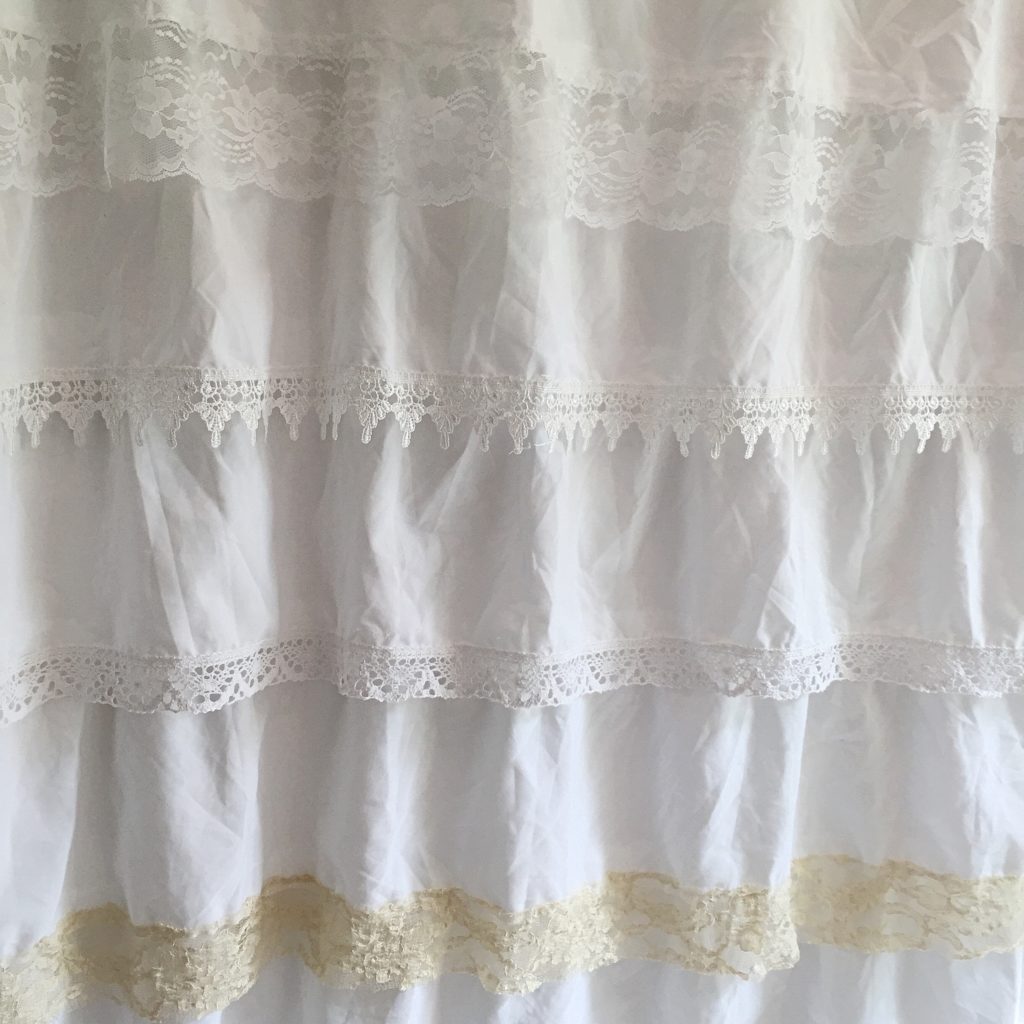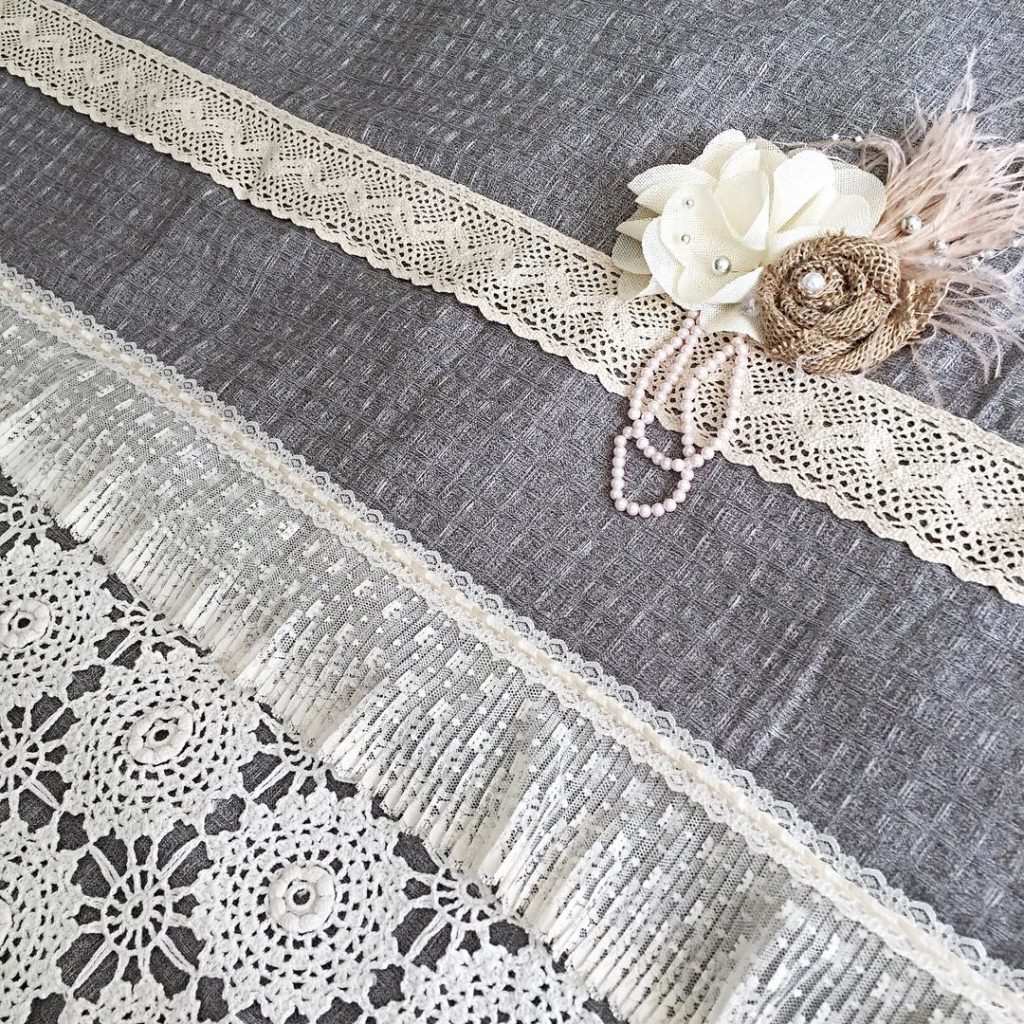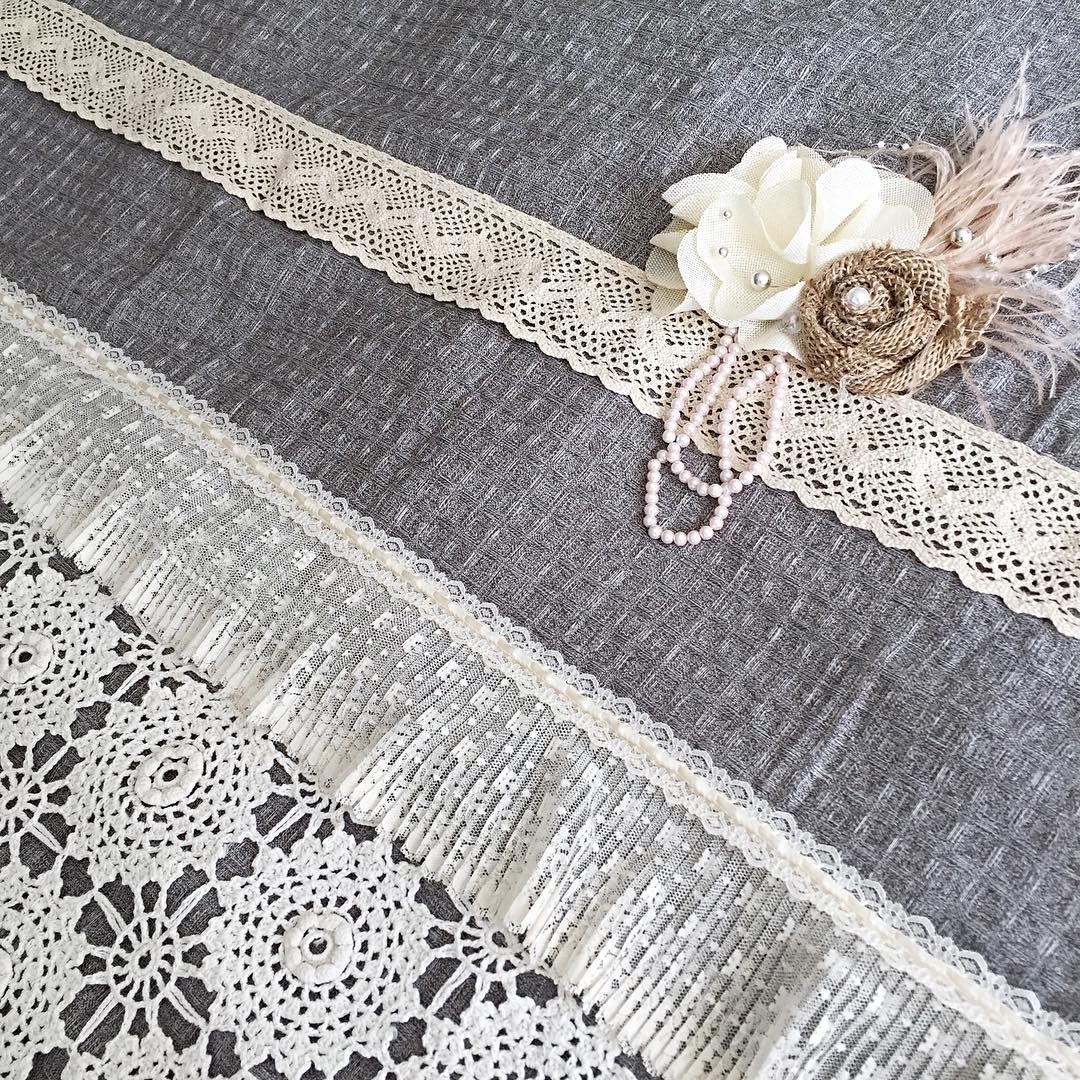 *affiliate links used in this post*