Welcome over from B Vintage where you no doubt found some great ideas on Mixing Vintage and Modern Decor. I love Deborah's style and hope I can add a few new decorating ideas. Here at Hallstrom Home. I create many custom home decor pieces by painting vintage items so that they are new again. I then get the joy of displaying these pieces in my home so others can see how easy it is to create your own unique style. Believing you can set your own style by incorporating what you fall in love with and making it flow together.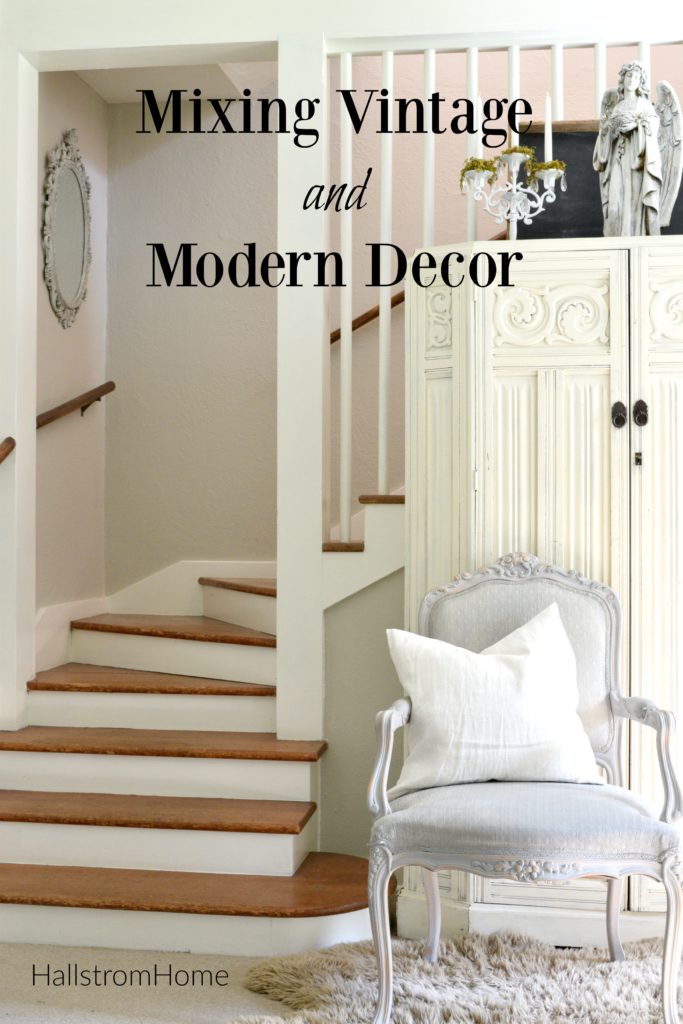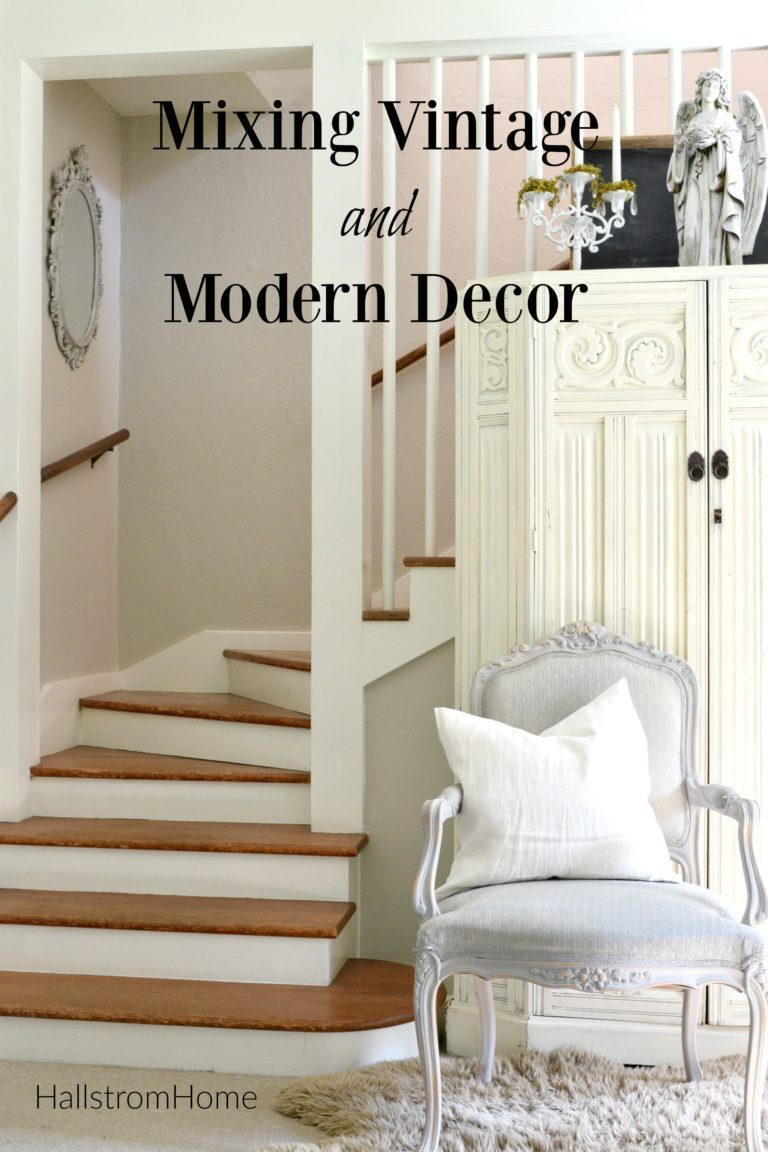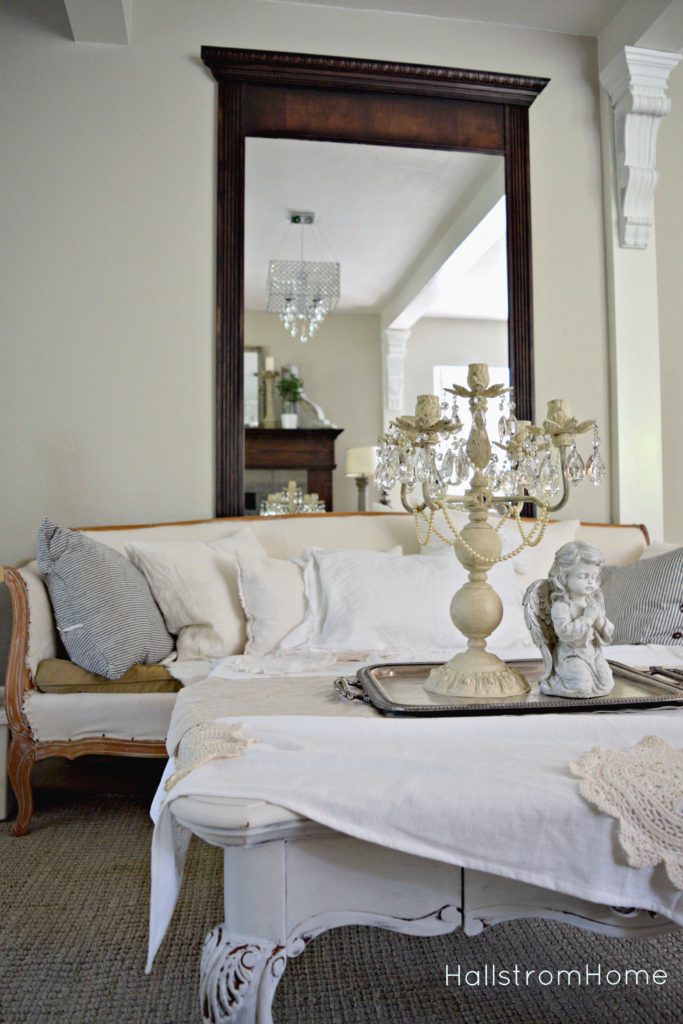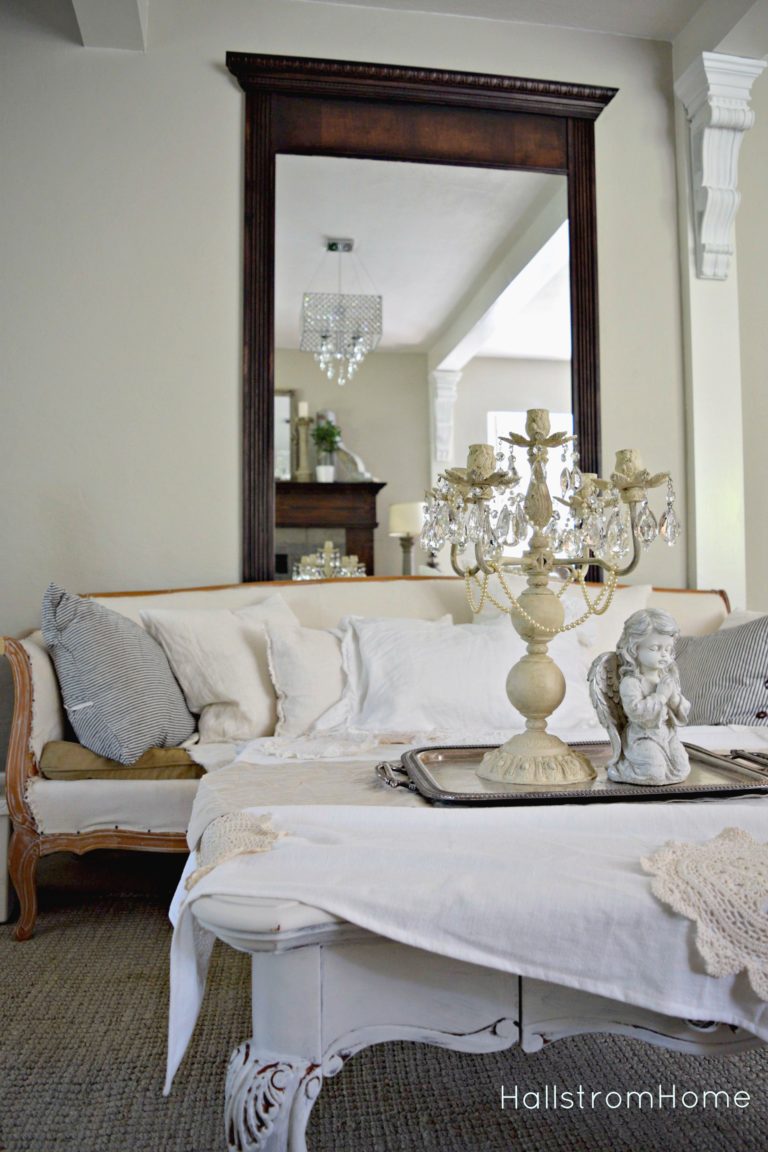 Shabby Chic Home Decor
Here are a few of my latest creations and how you can add this style to your home in different ways. Its been so fun to transform each piece from something drab to fab with just a touch of paint.. This candelabra is one of my favorites. You can use it for a wedding or display on a mantle. It's one of those pieces that can find a home pretty much anywhere. I used real glass crystal droplets so this candelabra would really sparkle and shine. Can you believe this was originally gold and red? Yeah, it was kinda wild! And in my not so humble opinion, it was ugly. So I gave it my personal touch with a French inspired theme. Find more candelabras in my Etsy shop here.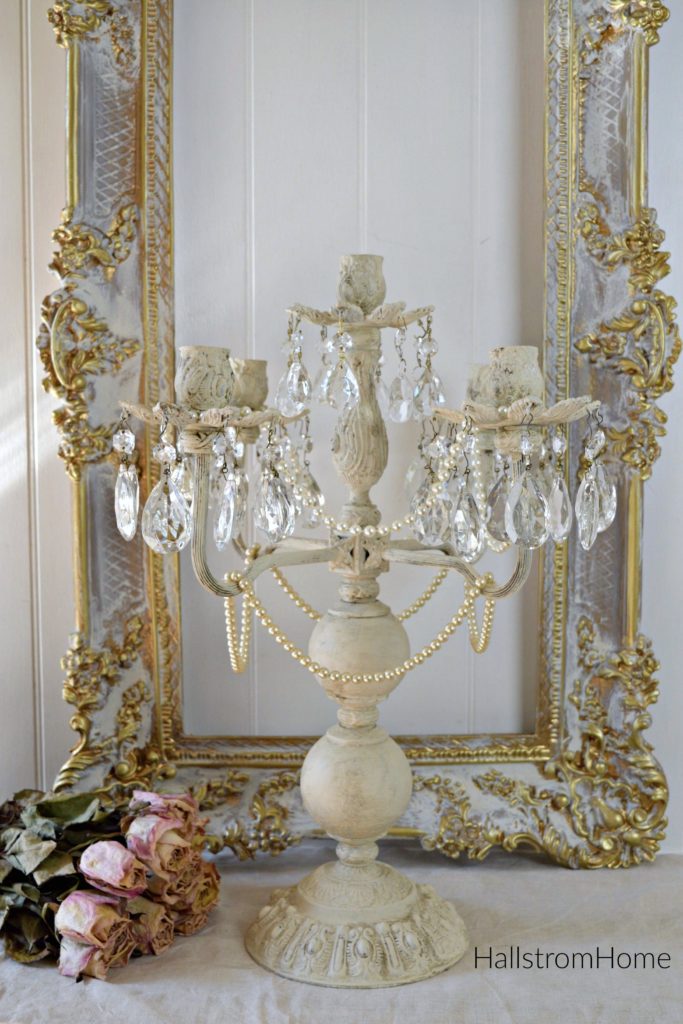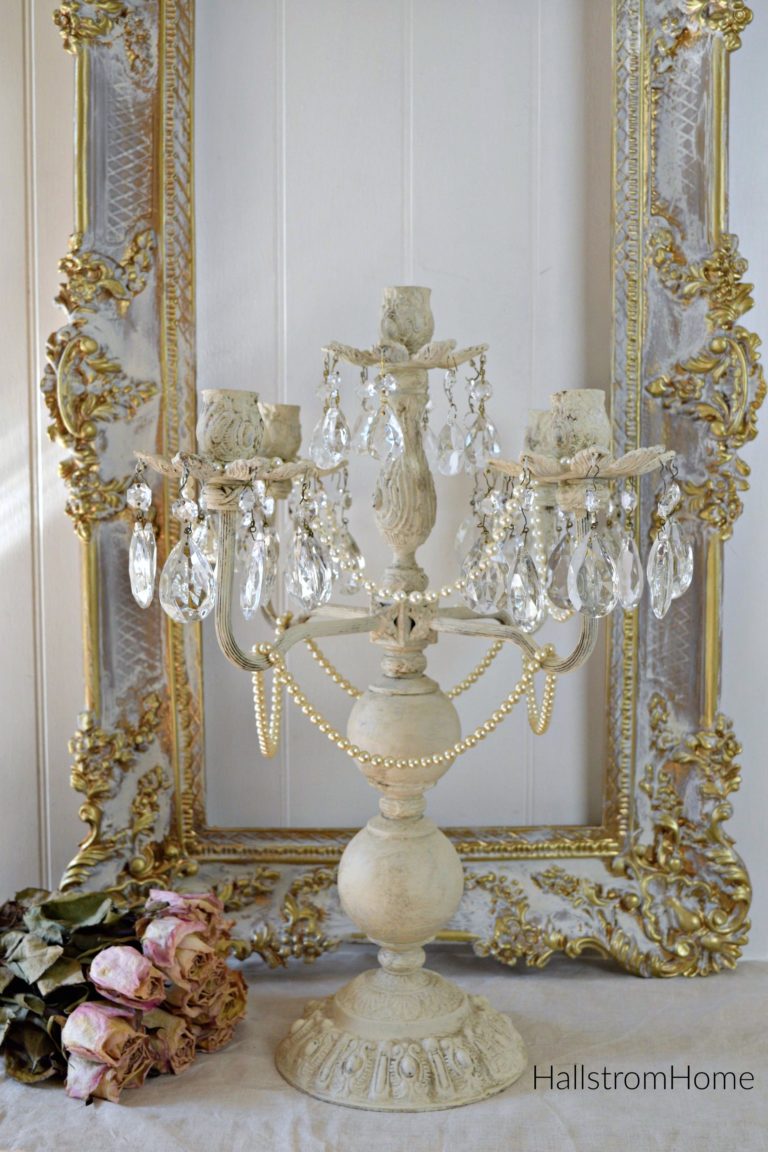 So many of us have a wall space that needs a little something. I will often hang an open frame with a pretty paint technique for a beautiful statement. I will also turn my frames it into a chalkboard or mirror depending on the room or whats calling my name. This is a great way of mixing vintage and modern home decor.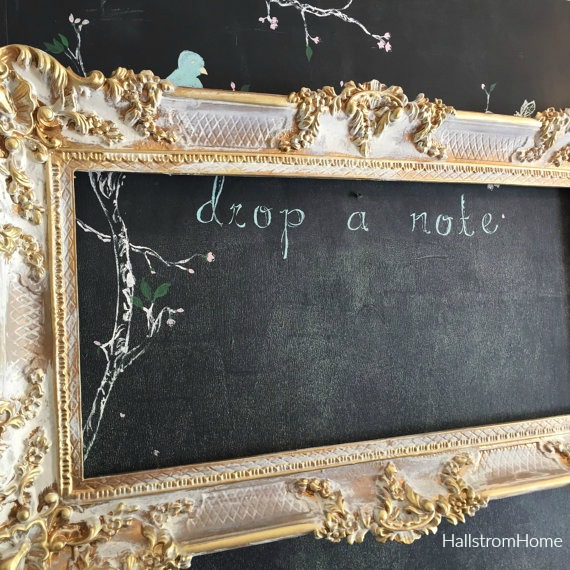 French Country Style
I hung this frame on a chalkboard wall that is in our mudroom. I love how it adds a splash of glam to an otherwise boring wall. So if you have a plain wall anywhere, this may be a good option for you.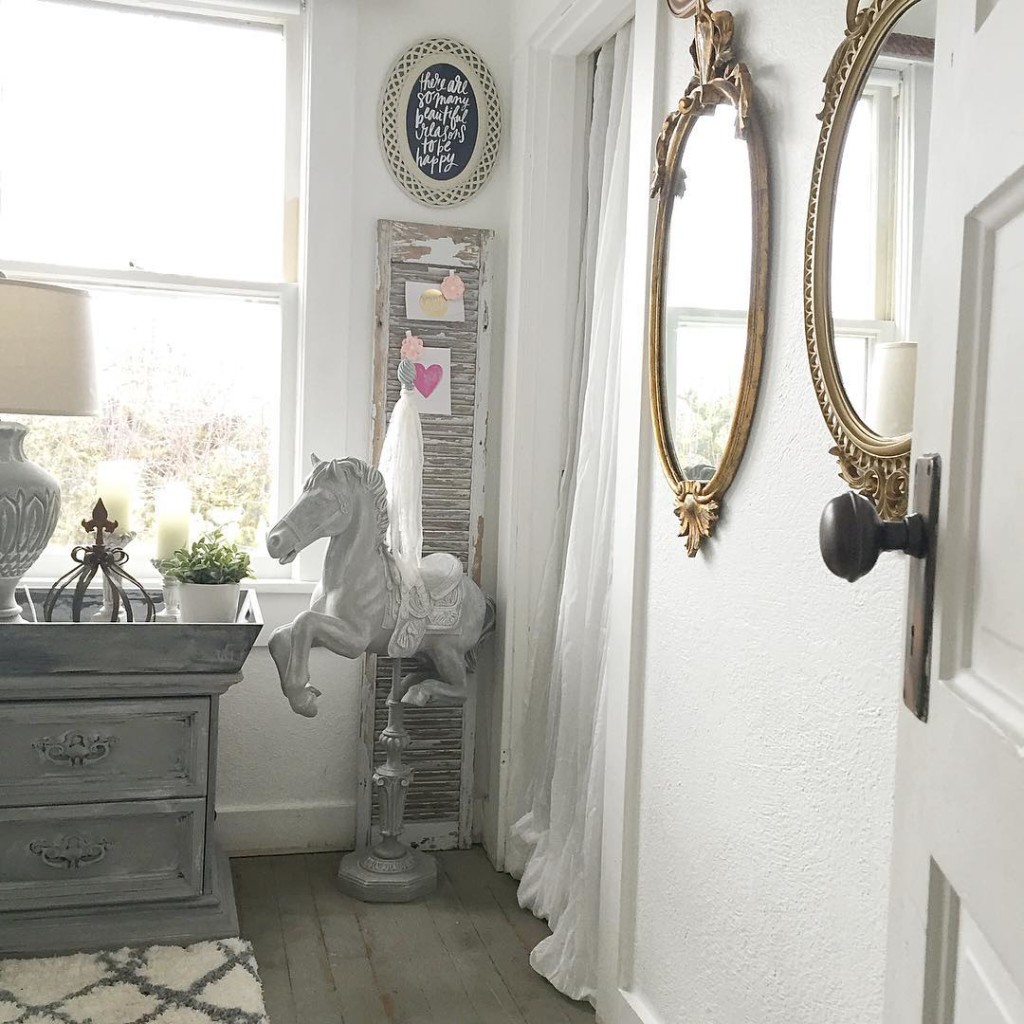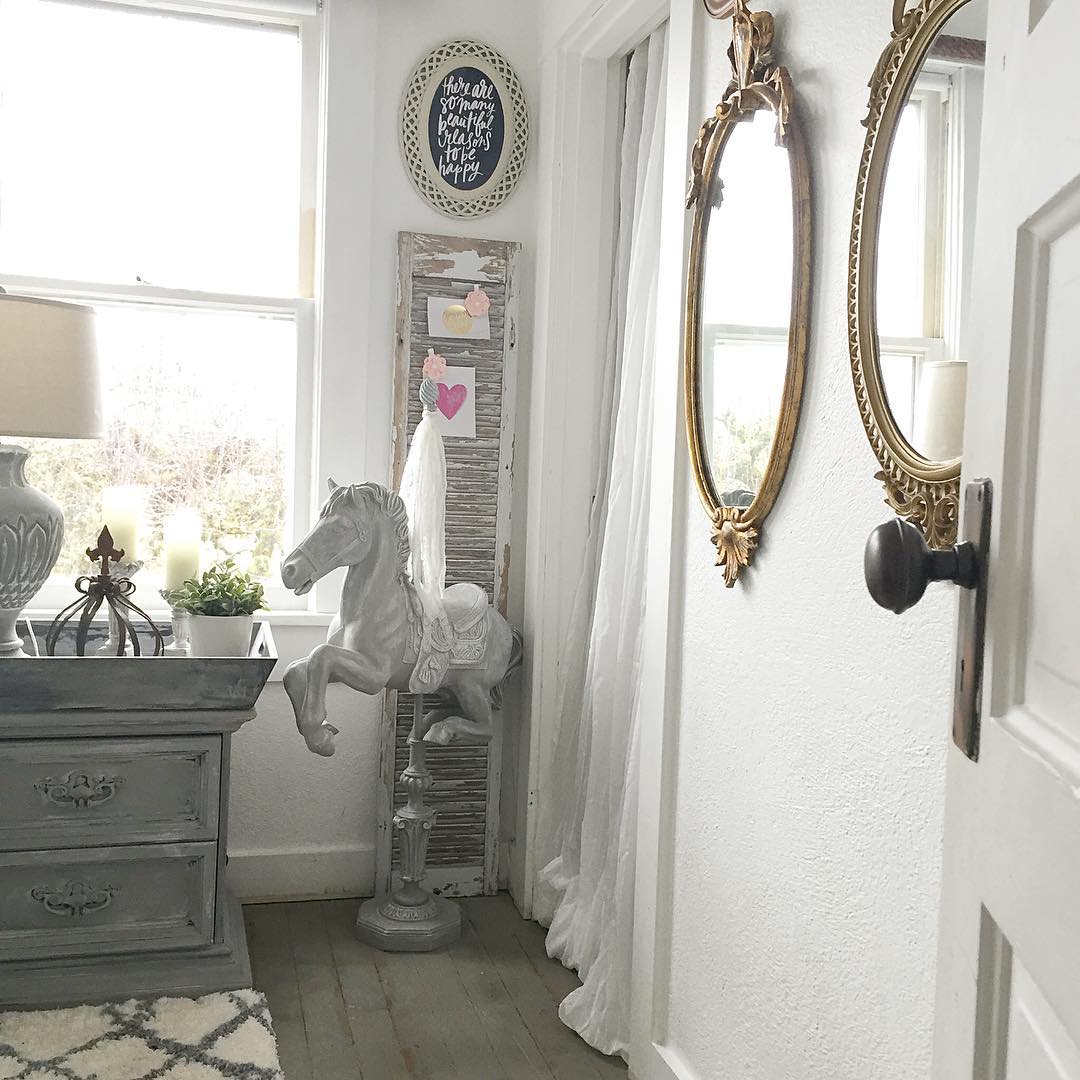 Mixing Vintage and Modern Decor
I ended up hanging a collection of our vintage mirrors on a bedroom wall to add light and sparkle. I tend to switch mirrors and decor pieces around like some ladies change shoes. We may have to talk about shoe addictions at another time. For now, How about if you hop on over to Maison de Cinq for a new idea on Mixing Vintage and Modern Decor.
For more Inspiration please visit these gorgeous bloggers participating.
Let me know if you have any questions and you can check out my online boutique at HallstromHome