Do you ever find that perfect leather couch or chair, but think the color needs an update? This is How to Chalk Paint a Leather Sofa, it is so easy and very inexpensive! Come take a look at our easy chalk painting tips. We will also answer some of your most asked questions.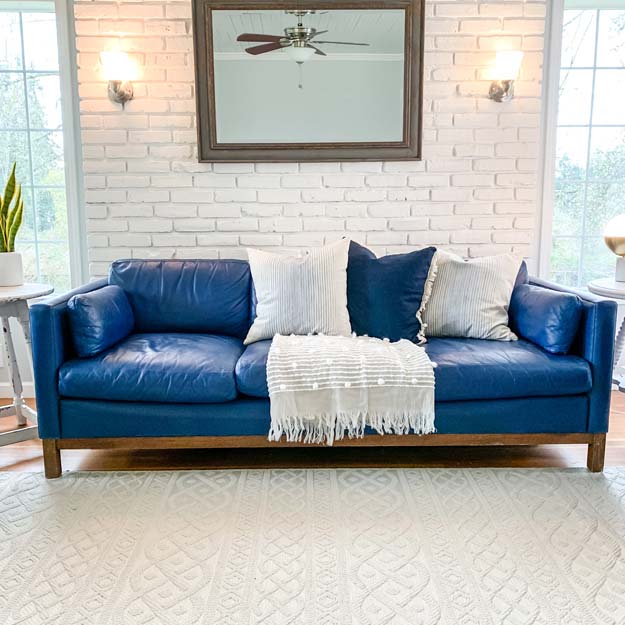 So my daughter in law found this amazing leather sofa, but the color was just dark and dank. So she decided to paint it blue to accent her living space.
Supplies: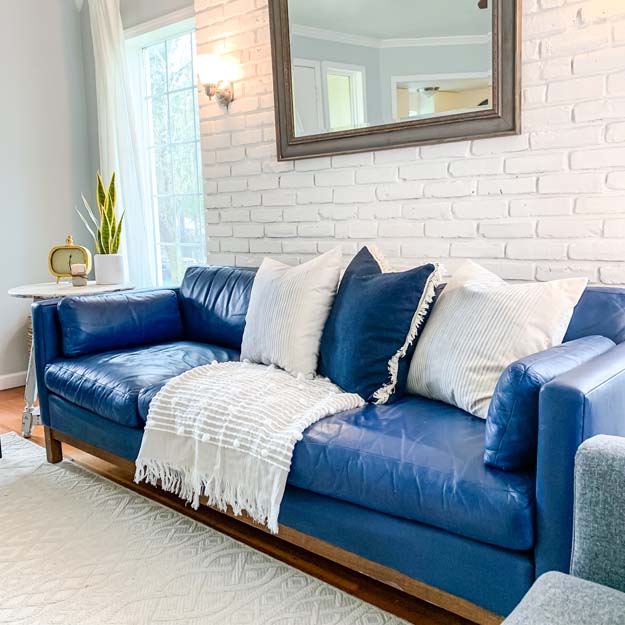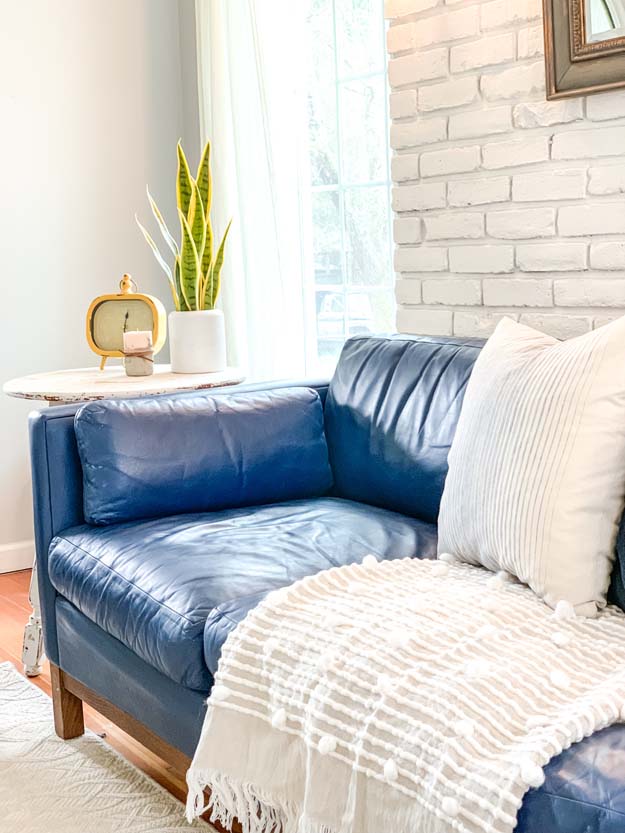 Painting Leather
When she bought this used, there was wear in the seats with discoloration and scratches. First you'll want to choose your color. We went with Dixie Belles Bunker Hill. Then just give your couch a quick wipe down to ensure there is no dust. Read more information on chalk paint and Fusion mineral paint.
If there are spots to tape off feel free to do that. Like she taped off the wood areas of the couch so she wouldn't paint on it.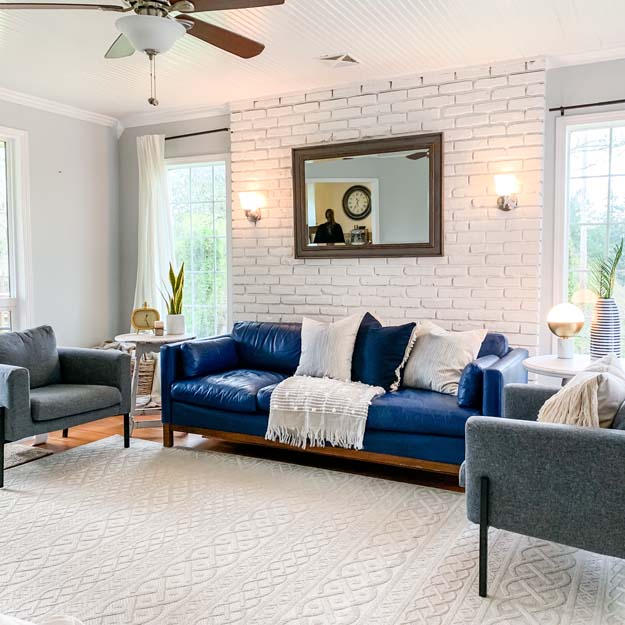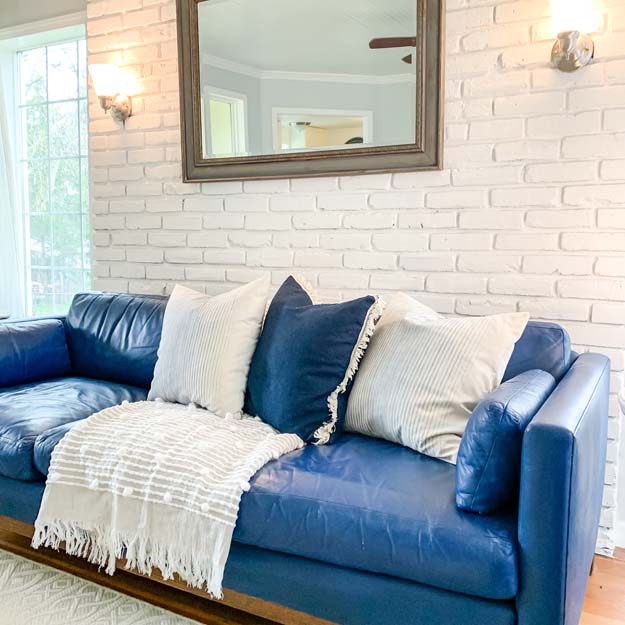 The Best Paint Brush
I went with my favorite paint brush, which is listed above. To the can of my paint I added a little bit of water to thin down the paint. This helps with first coat coverage, while not having thick coats of paint. It also helps to get in the cracks and crevices of the couch.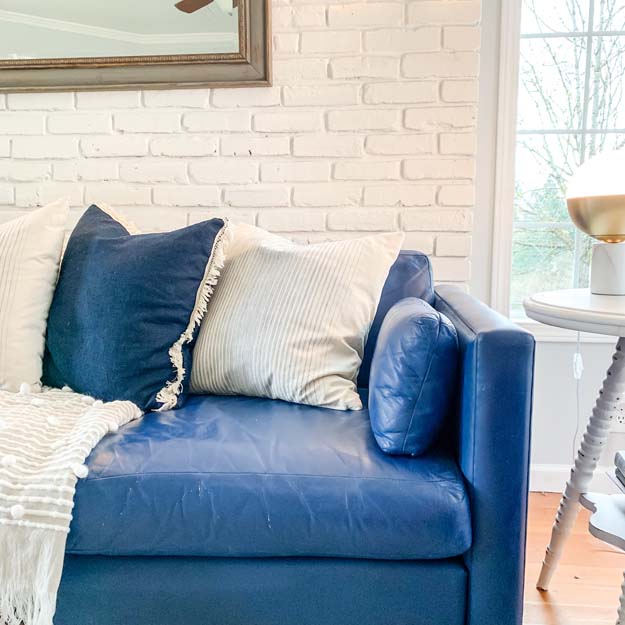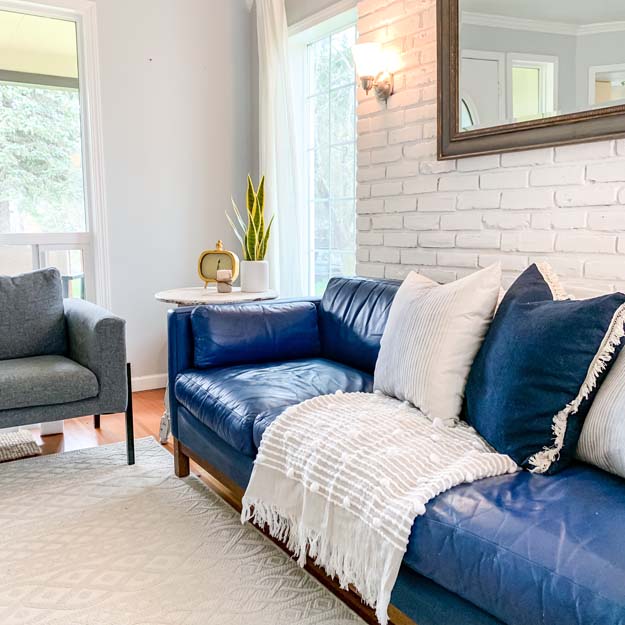 After the first coat it might be a little scary. Don't worry just keep going and I promise it will turn out. A great tip, if you don't have cushions that come off, pull the crack apart. In between the crack paint one side of the crack and hold a blow dryer to it till it's dry. Then repeat with the other side of the crack. That way your cushions won't be dried together. I hope that makes sense. Otherwise just take off each cushion to paint.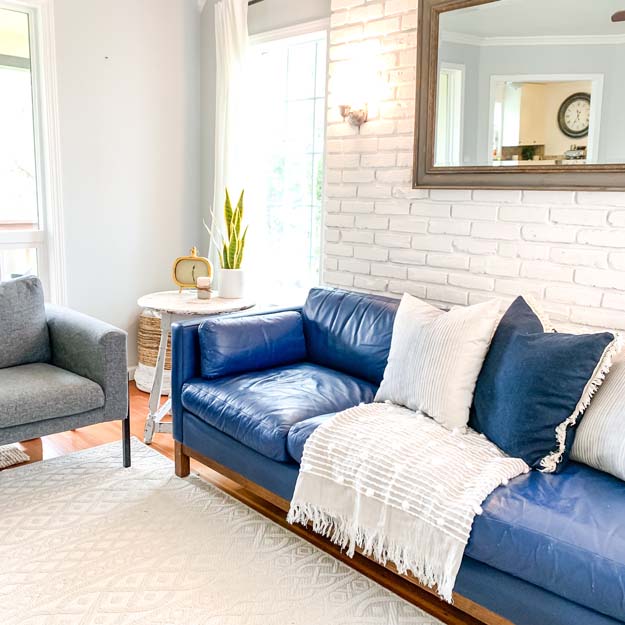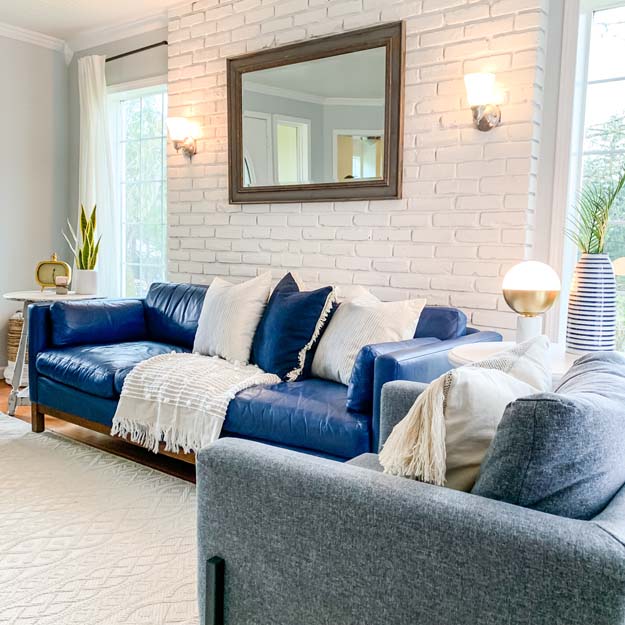 Chalk Paining Tips
Depending on the base color of your couch and the color you choose will depend on how many layers of paint you do. For this she did 3 layers. She thinned down the first layer pretty good, then after that she just painted on as normal.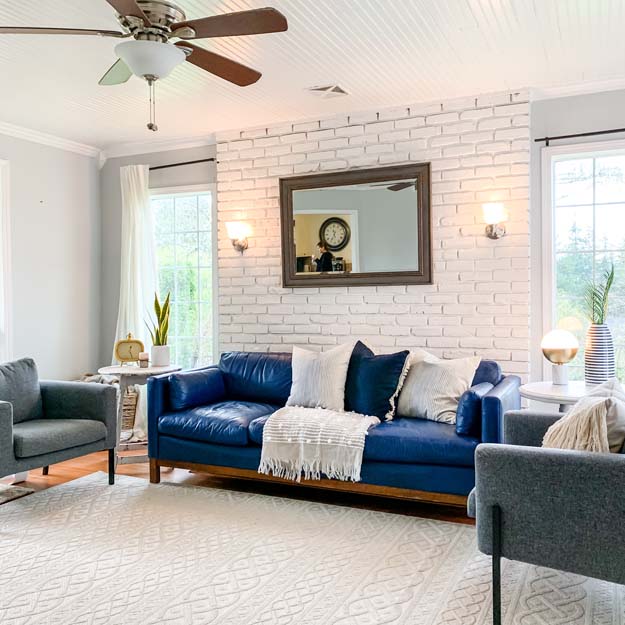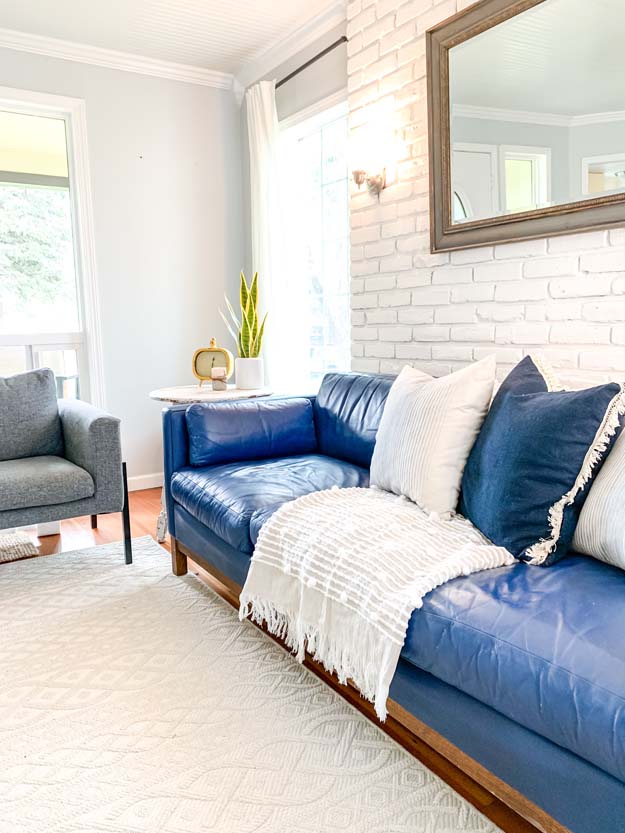 How to apply a clear wax
What I love about chalk paint, is that it has no smell so you can do this indoors. Once you are finished putting on your coats of paint, I would wait 1-2 days before using. After it is dry you can add a clear wax for sealant. Just use an old cotton cloth and buff your couch with the wax. Then wait another 1-2 days for that to dry. She did not seal her couch with wax and it still looked stunning.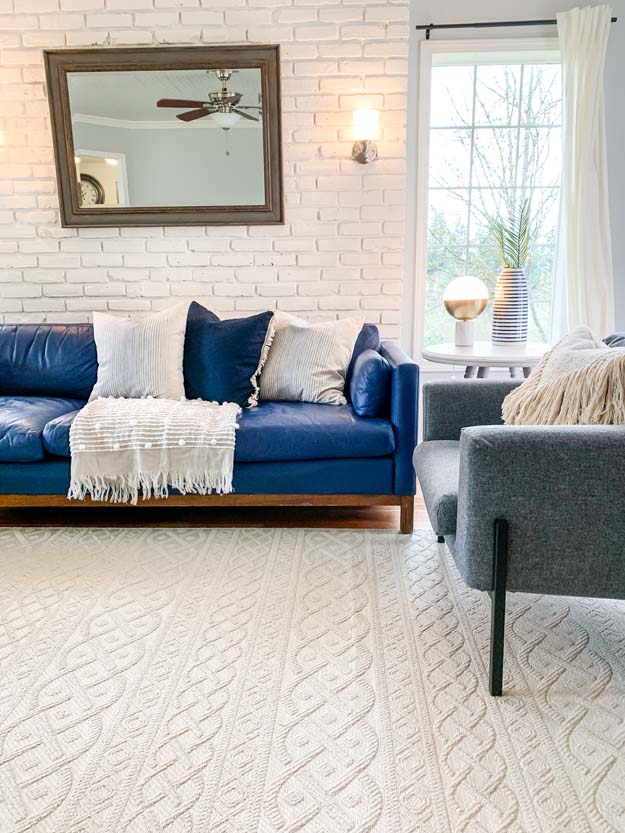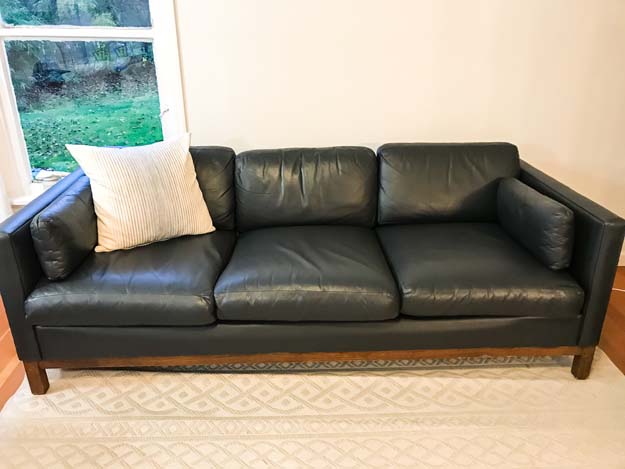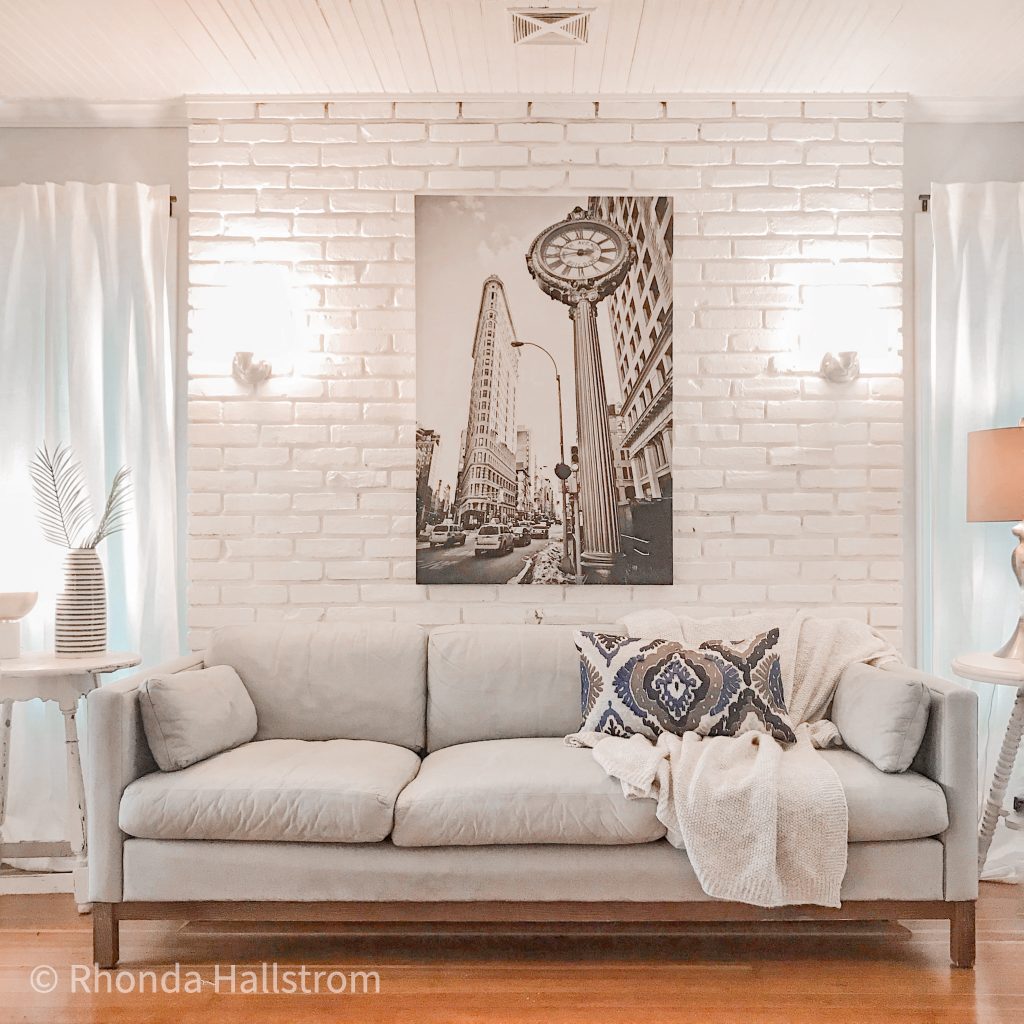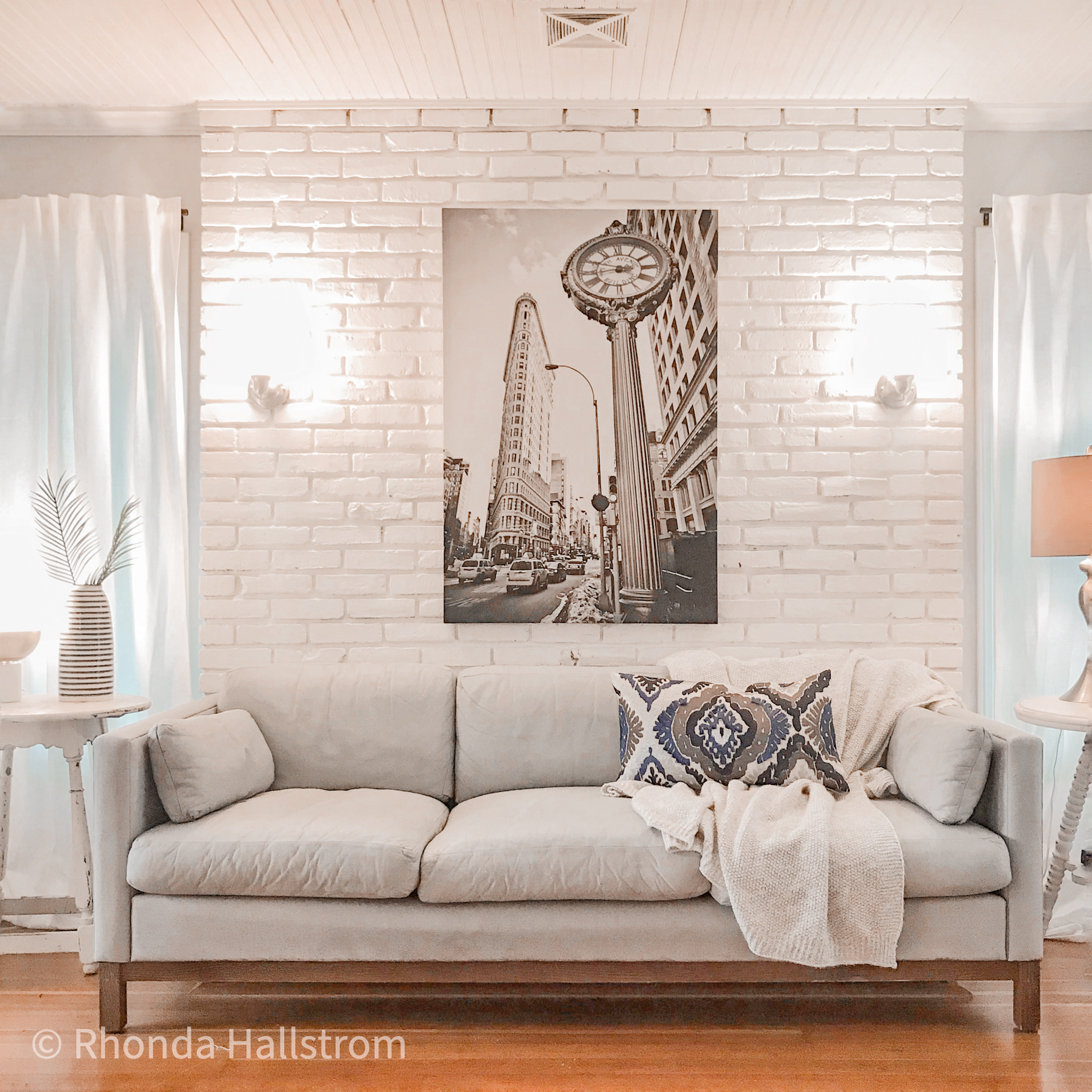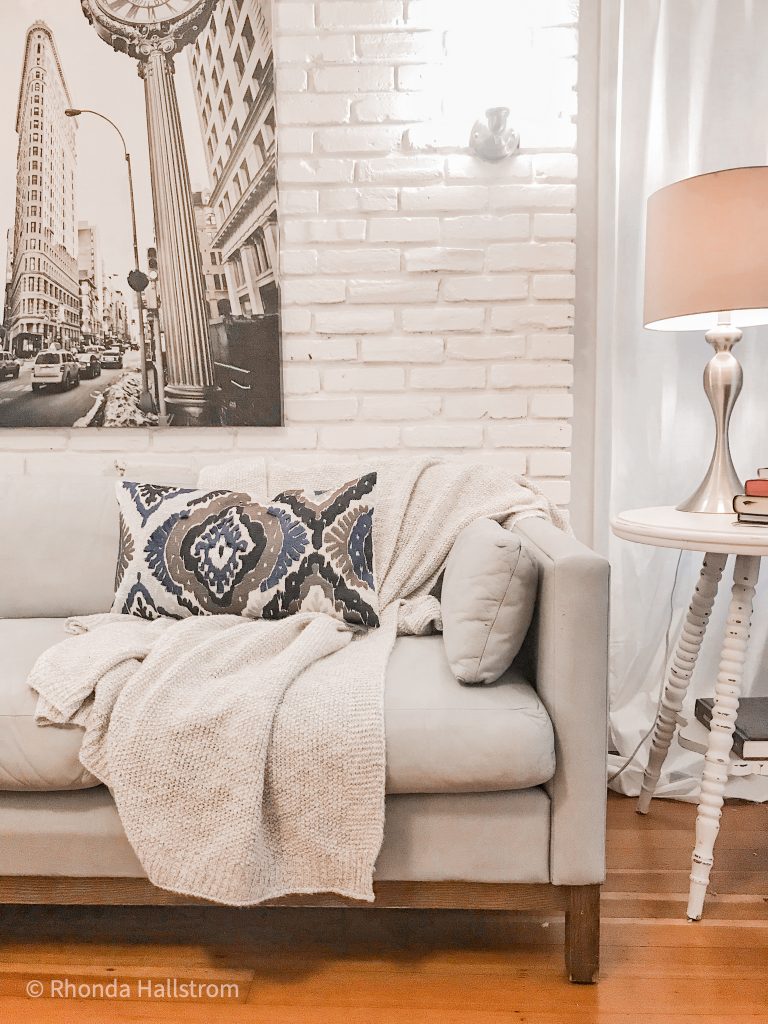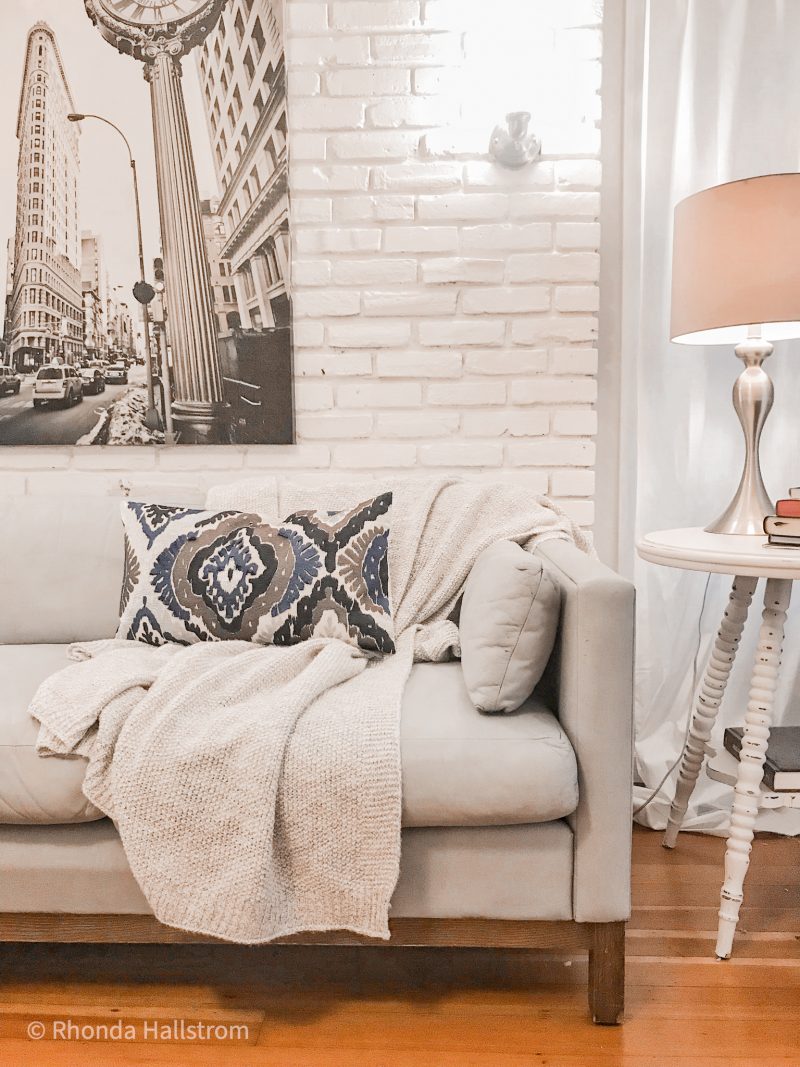 Fusion Mineral Paint
She did end up getting sick of the blue so then she decided to repaint it in a charcoal Ash by Fusion Mineral. When using Fusion there is no need to water it down. It has a very liquid consistency but with great coverage.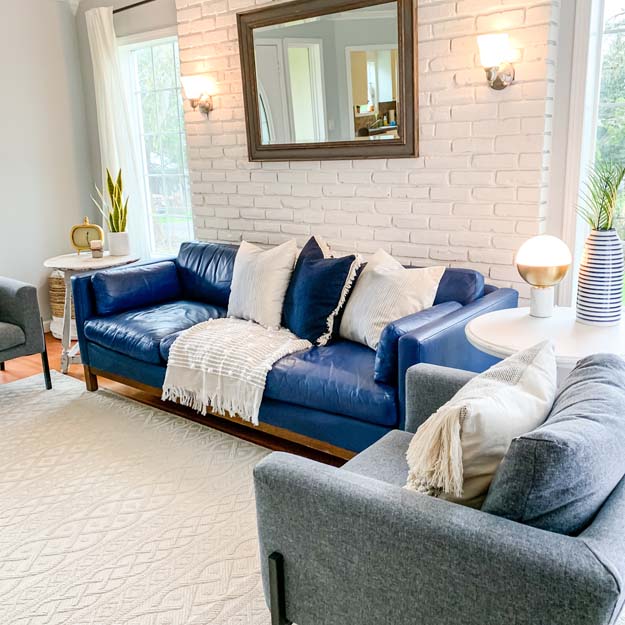 Chalk paint leather sofa questions
Does the paint crack?
After about 6 months she had to touch up spots with cracks. Once again she just painted as normal in the spots that needed touch up.
Does the chalk paint scratch?
Not immediately, it might over time with use. But chalk paint and Fusion bond very well to almost any surface.
Can I use different brands?
Of course! But you get what you pay for I highly recommend using Dixie Belle. I have always had great outcomes with them and it's what I use daily in work.
Do I have to rewax over time?
Not typically, after a year or so you might want to give it some new wax.