There are many things to think about when renting a houseboat! Here's How to Avoid Disaster When Renting a Houseboat. It was an amazing and fun trip!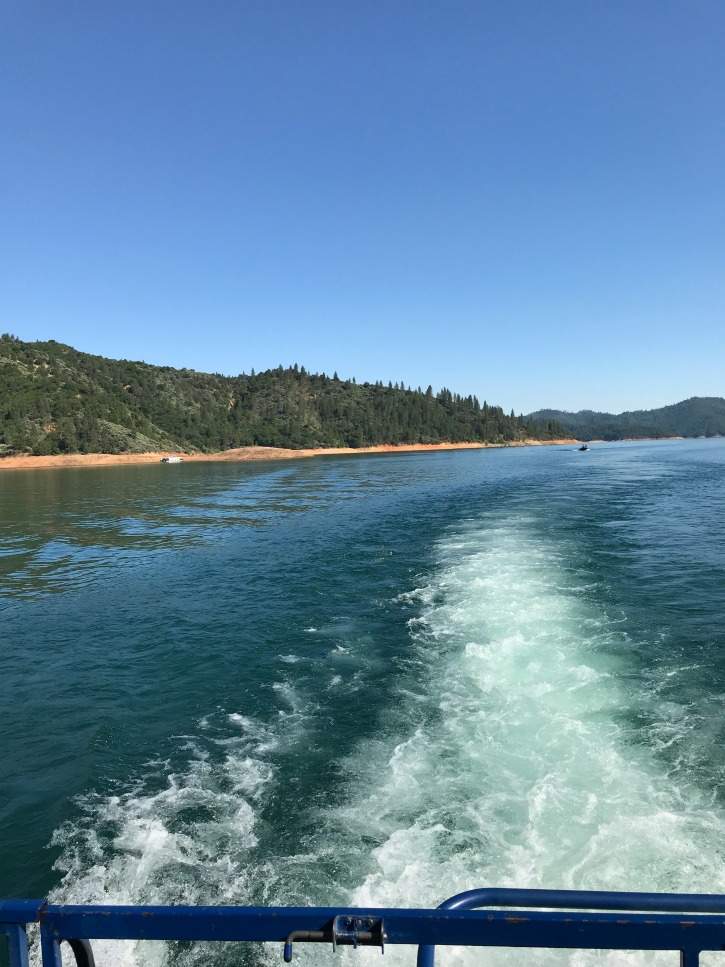 Learn how to tie a proper knot.
If you don't learn how to do a decent knot your houseboat will be getting away from you at night. Who wants to get in the water and grab the stakes? No one. But if you don't learn you will flop against the bank all night long. No sleep makes you take about 3 naps throughout the day.
How to Avoid Disaster When Renting a Houseboat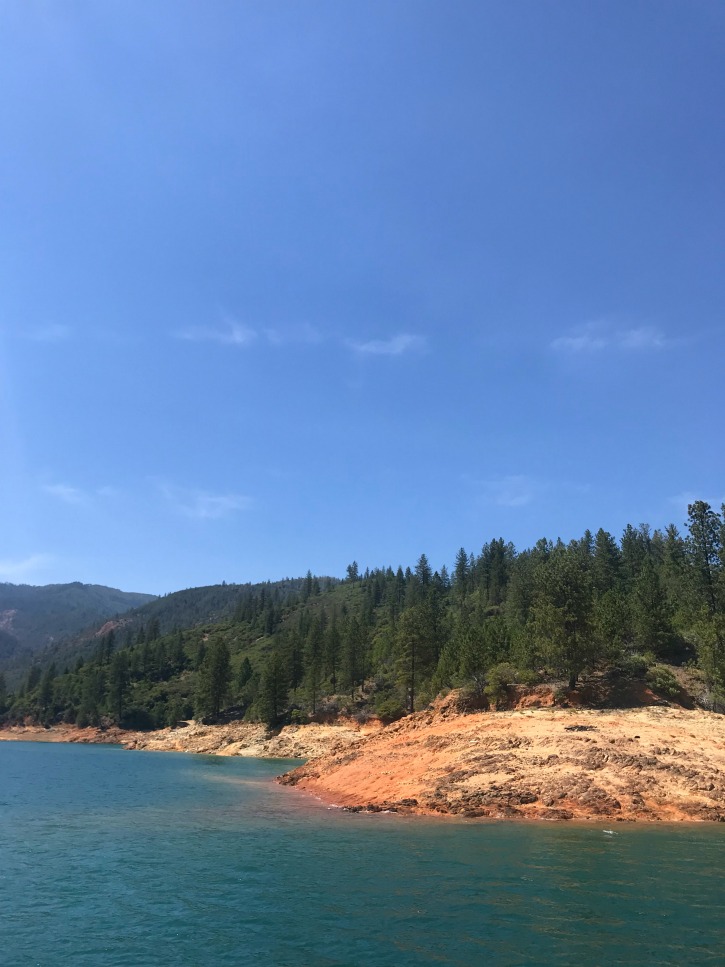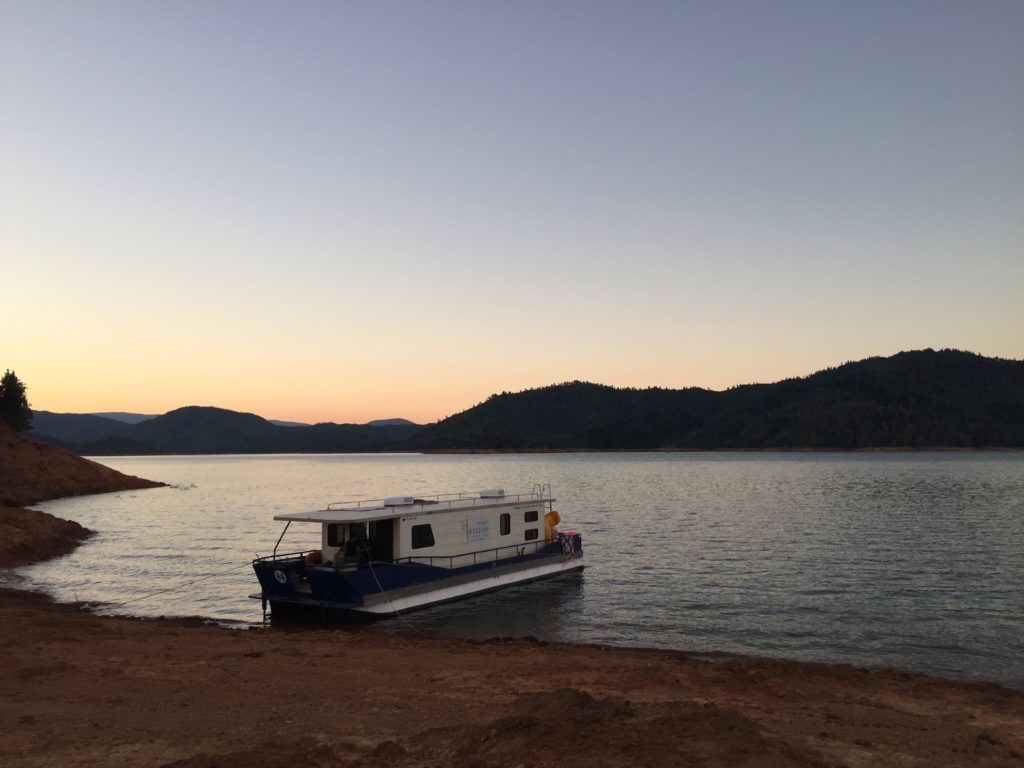 2. Don't cruise the lake like your boats a hot rod.
You will guzzle the gas very quickly. To add on you will get a nice large bill at the end of your trip. These houseboats were built in the 70's, lets just stay they're not the most stylish things ever. I needed some white paint to slap on the walls, I think it would have looked very farmhouse chic! But, they might have made me pay for the boat if I did that. We booked our boat through Bridge Bay Houseboats.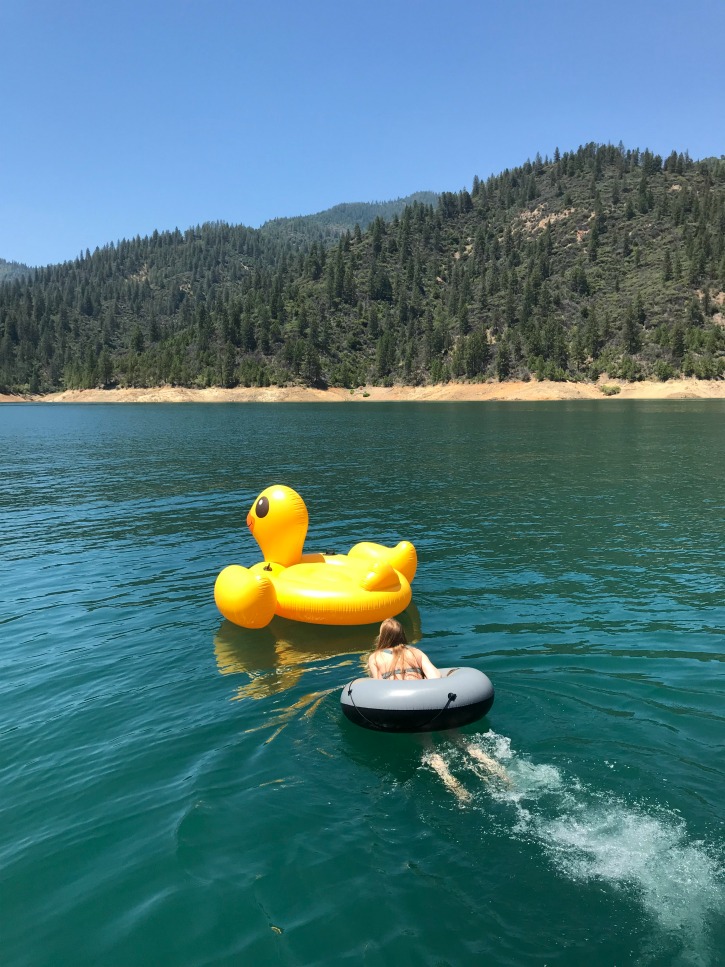 The houseboats sleep 10 people. More can sleep on the front, back and upper decks. We did a night on the roof! It was very cool, but that was the night the knot came undone. we were slapping against the shore all night long. It was very warm and pretty though! As seen in these pictures, ducky was always trying to swim away from us!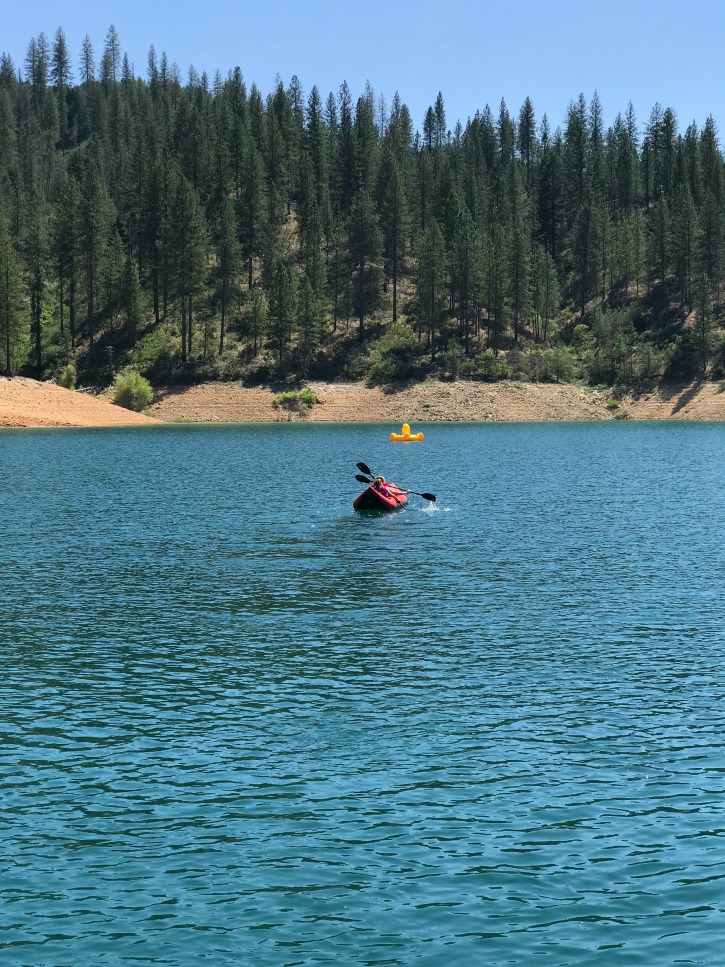 3. What to bring for bedding.
Sleeping bags are a must. But make sure you don't grab those silky kinds. They like to slip around on the vinyl cushions. We wished we would have brought our normal linen sheets and duvet covers. They would have taken the same amount of room, because they can fold up very tight. Don't forget your pillows!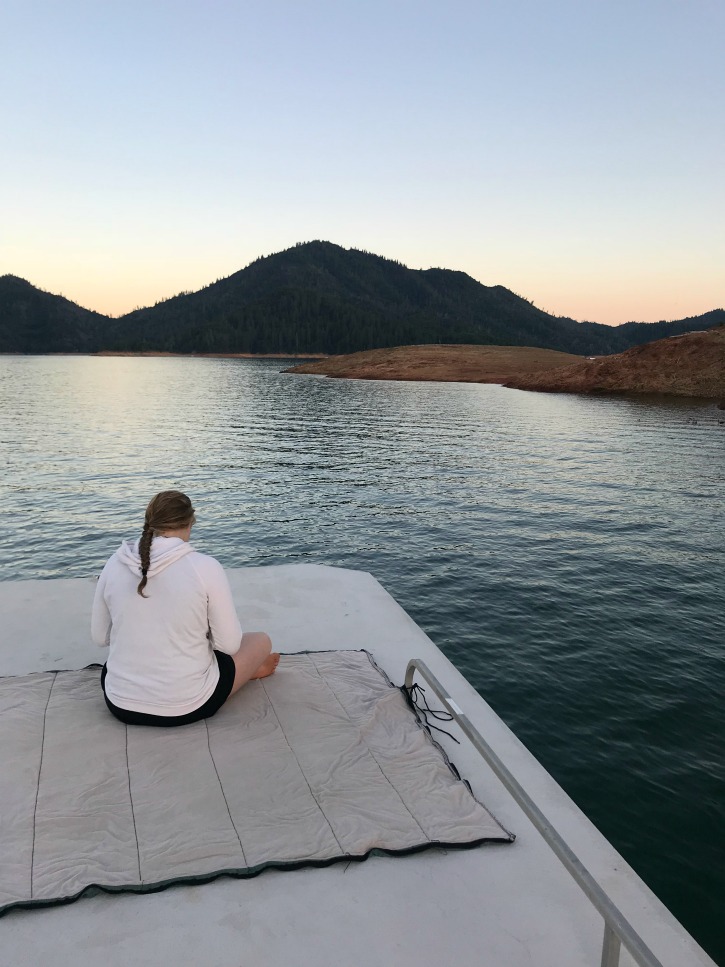 4. Food.
The houseboat comes with a large cooler and you can buy ice there. We thought we would bring a couple of our own knives and cheese slicers. There was no need to because the boat came stocked with all the kitchen utensils. Keep in mind that the ice melts quick. We ended up covering the outdoor cooler with out towels and floats, we should have just brought it in the kitchen. The boat comes with a grill, which I would definitely do over the oven. The first night we cooked enchiladas and that was way too hot to cook in the oven. So the next night we grilled chicken and had a yummy chicken salad.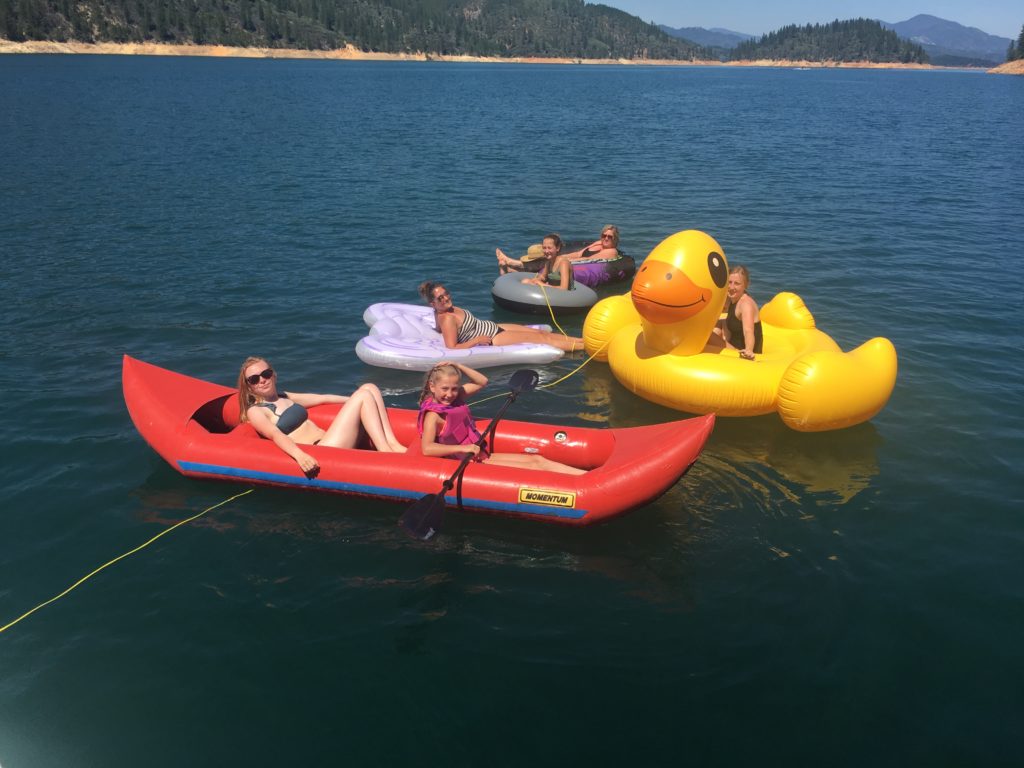 5. Wifi.
You can get wifi in the middle of the lake. If you need to send out emails, this is the perfect time. Just let the boat cruise, while the 10 year old co-captain takes over. The little coves don't have wifi, which is great when you are relaxing.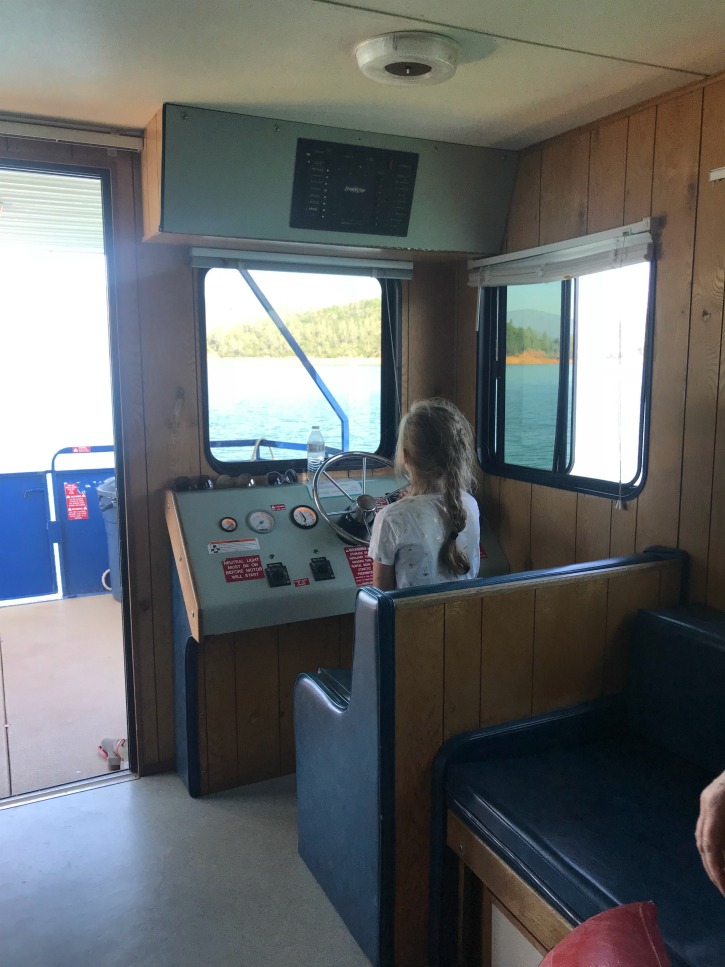 6. Where to dock the boat.
We got a quick lesson from one of the workers. They told us, to get going a little quick when you want to go to shore, so your boat digs in the ground a bit so you don't move. Well when you do that in the clay, you might get stuck. That may have happened to us! But we called and they said to move the wheel when backing, that worked great!!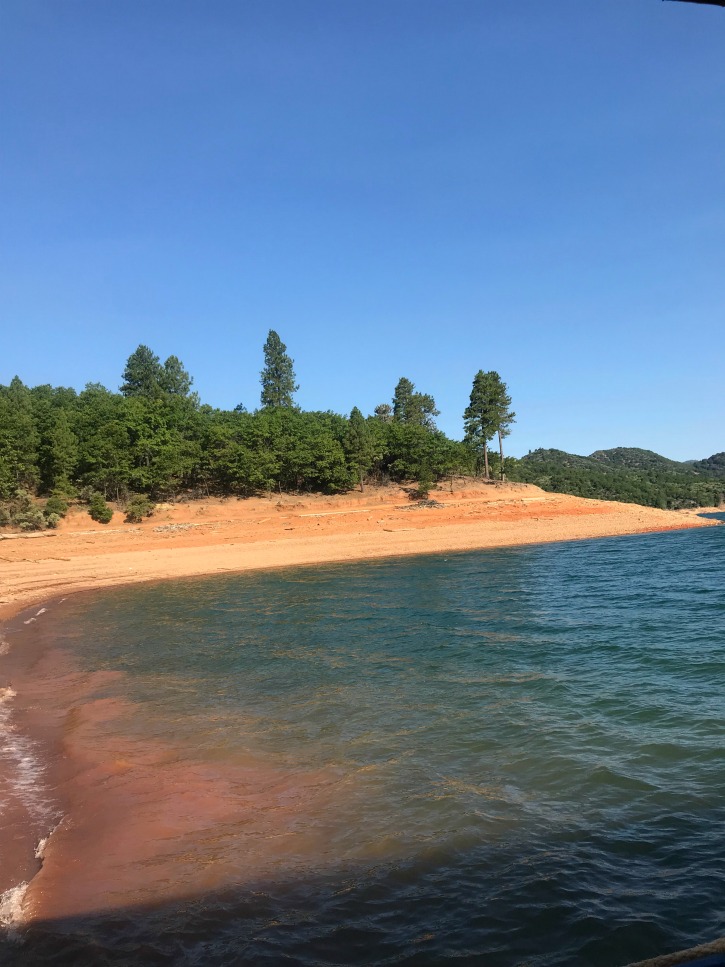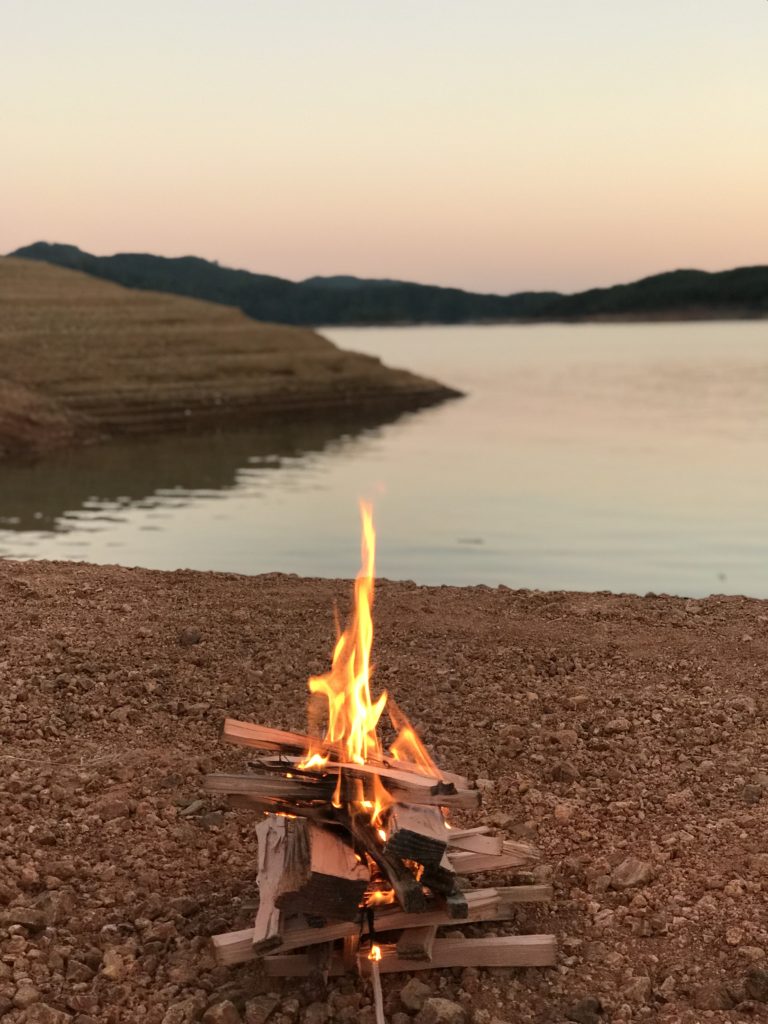 6. A few helpful tips.
Don't forget the sunscreen! I would recommend the baby kind for sensitive skin. Also don't forget to reapply, you don't want any burning happening. Pure zinc sunscreen is also great because it doesn't have those chemicals. Beach towels of course! But make sure they're the thin kind, they sun dry much faster. We brought one for each person and a few extras. One went on the floor of the boat to mop up all the water of us coming in and out. Be careful where you hang your towels, one did fall into the prop. Thank goodness it wasn't going! Our knit dresses would have been perfect for the warm nights by the fire.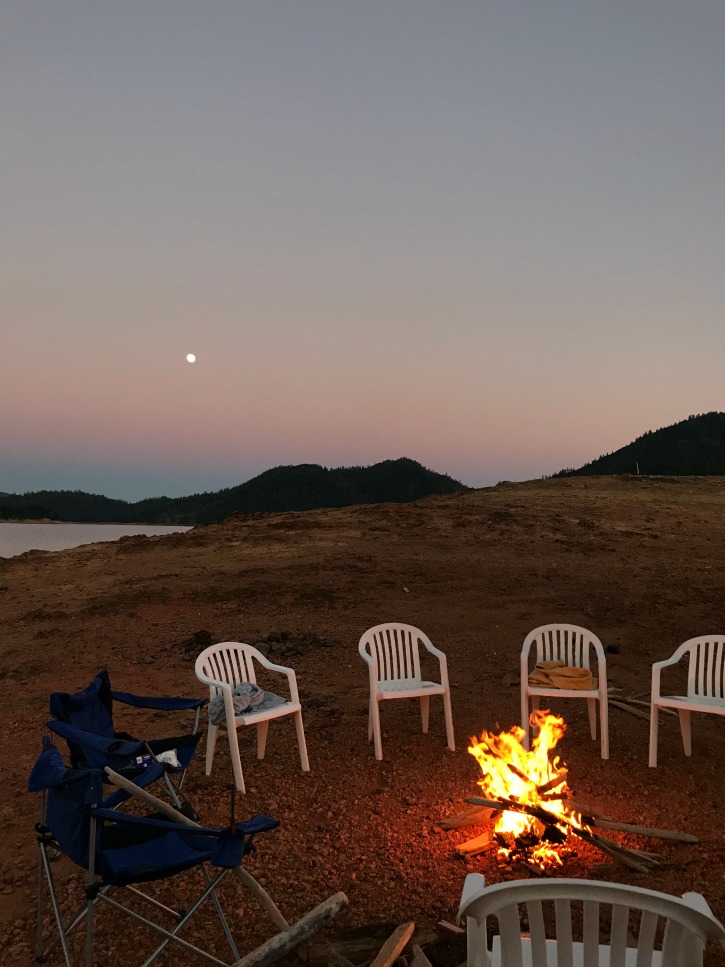 I would bring some water shoes. There is a gorgeous natural water slide, but you have to hike along side a rocky river. It was beautiful hiking to it, but the slide was too scary for me. It also looked like it would hurt your back. Our septic system was very close to over flowing. When you flush you're not supposed to hold the pedal down long. Guess what I was doing, I was holding the pedal so long! Our system filled up with lots of water so we had to venture back to our rental company and dump it. That was quite an adventure!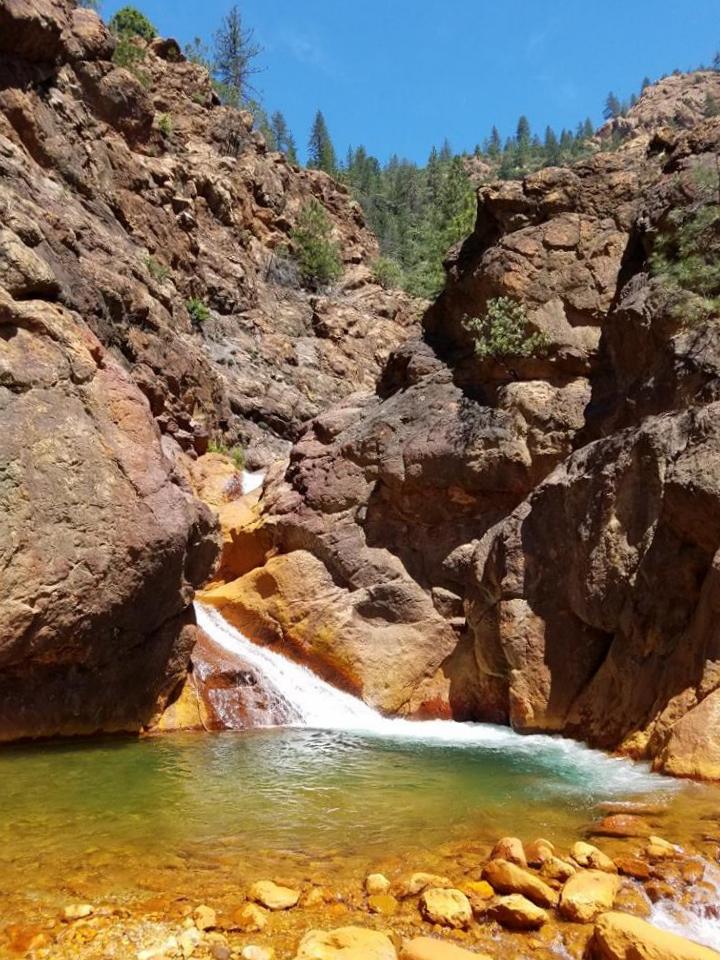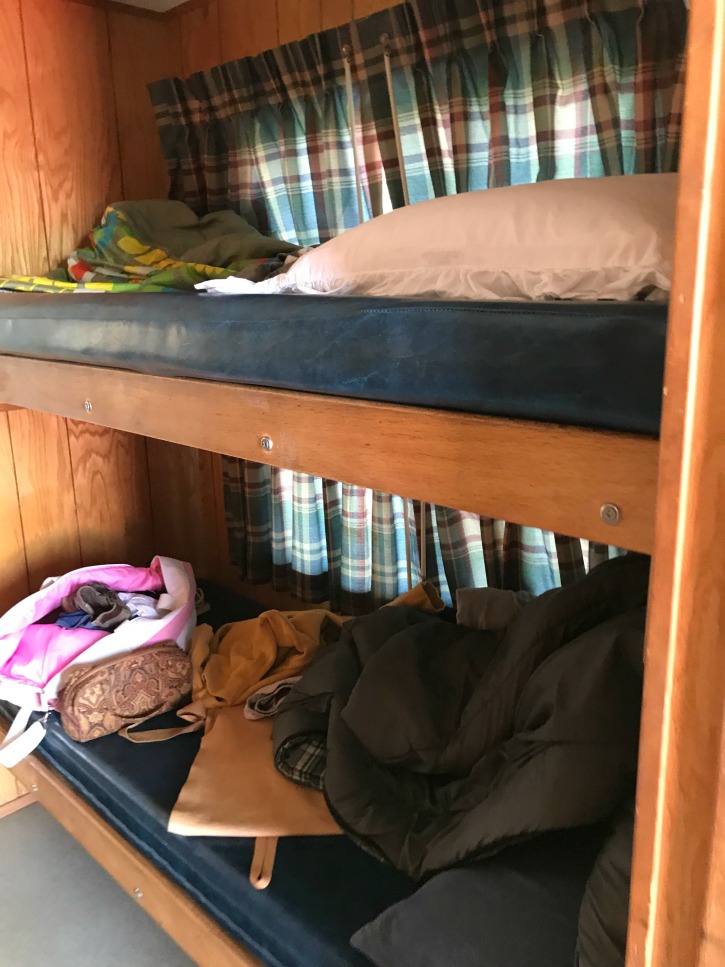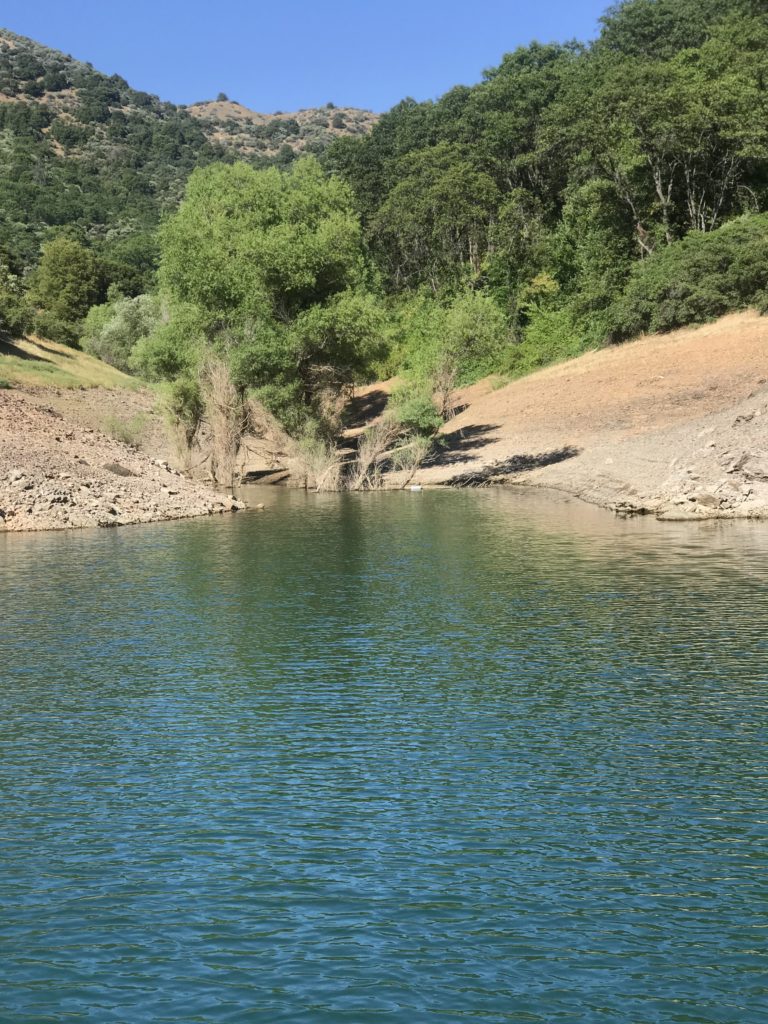 Never forget the candy! We loved red licorice, it was one of the favorites. Have you ever been on a houseboat? I would highly recommend, it was so much fun. But before you do, I would read these important tips!