Today I will show you my 7 Tips for a Cozy Outdoor Patio. It is very simple and easy to create this beautiful look. It is perfect for when you are having a garden party or a get together with some friends.
1. Pillows
To create your own look to something, pillows are perfect! You can add prints or go with solids, they really help to show your style. For my look I used plum and natural colored linen pillows which can be found in my shop.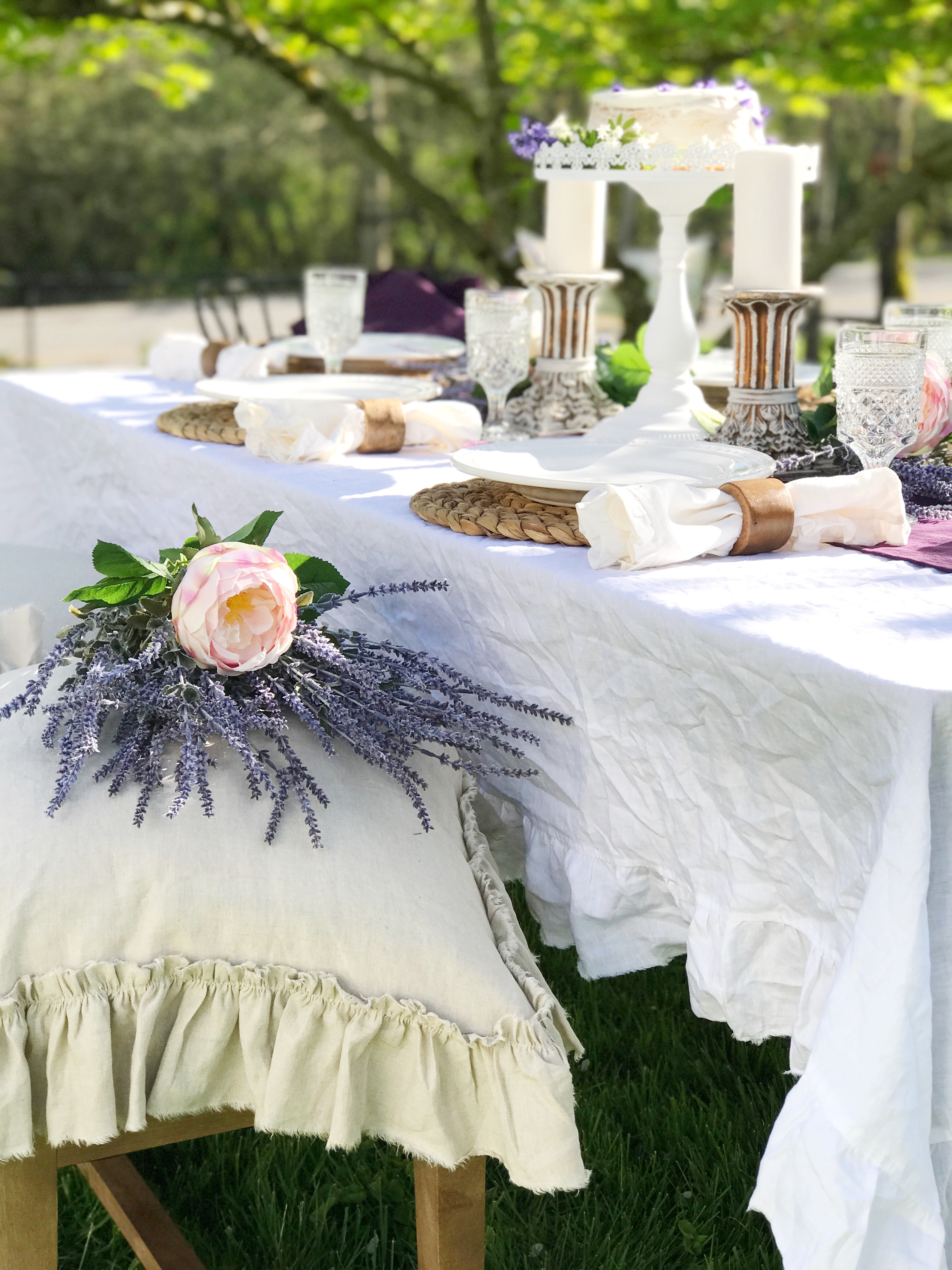 7 Tips for a Cozy Outdoor Patio
2. Lighting
I love the soft look of candles. Just grab some from in the house, they work great! Candles add such a nice, elegant look to an outdoor space. Also an outdoor chandelier would look lovely and chic. I have an outdoor solar chandelier tutorial, it is the perfect touch to make your space look amazing.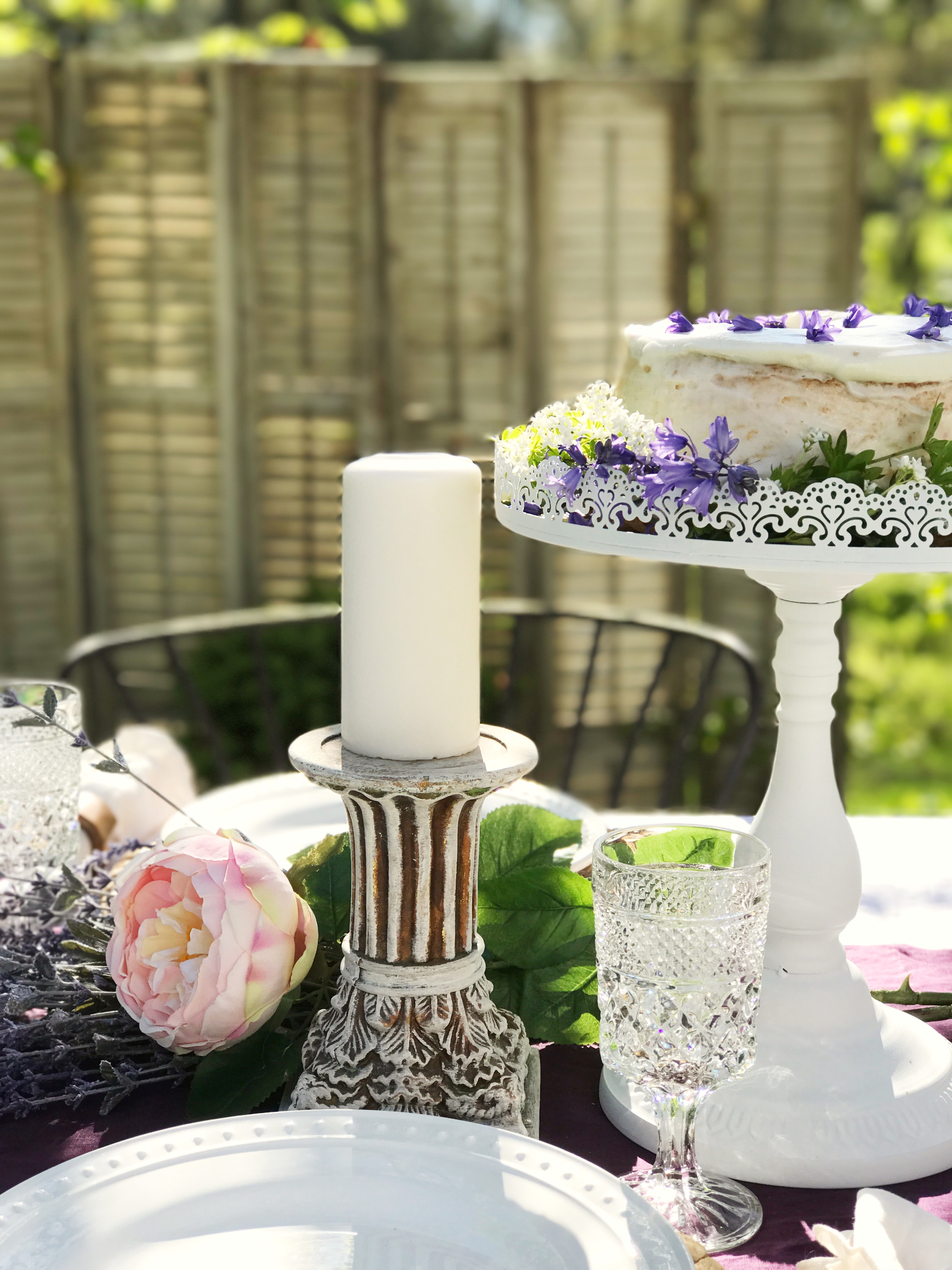 3. Florals
Add something from the season. You can go with fake or real flowers, fake can be very convenient if you're in a hurry. Flowers really brighten your dining space.
7 Tips For a Cozy Outdoor Patio
4. Dinnerware
For my dinnerware I just use my everyday plates and silverware. I also use some gorgeous natural woven chargers and antique goblets that really add a special touch to this patio look. You can get this wonderful floral chandelier in my shop.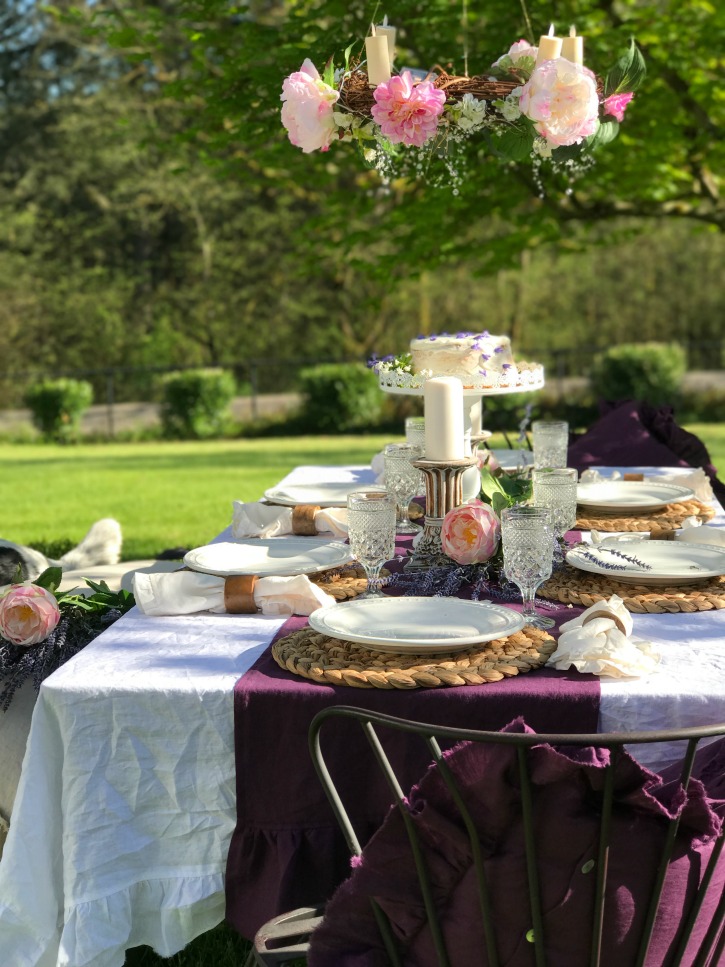 5. Table Linens
For my table I use soft linens, they are very simple but help to bring the look together. For this dining look I used a plum table runner and a white table cloth, you can find this look in my shop. This setting is perfect for the warm weather. See how I avoided disaster when renting a house boat.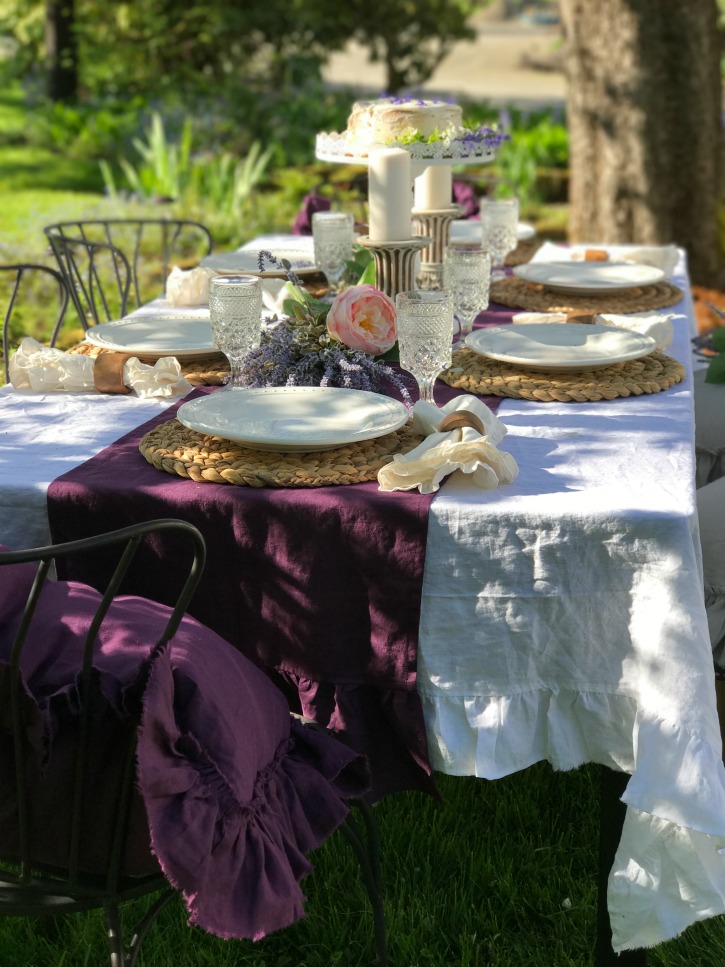 6. Keep It Simple
Okay lets take a second to look at that beautiful cake stand. I made a yummy coconut gluten free cake, you can get the recipe on my blog. It really is the center of attention! Find the perfect one that will catch your style, you can find some available in my shop. You don't need to do so much to where you are stressing. Just having a few simple, gorgeous pieces, that will help keep your look simple and beautiful.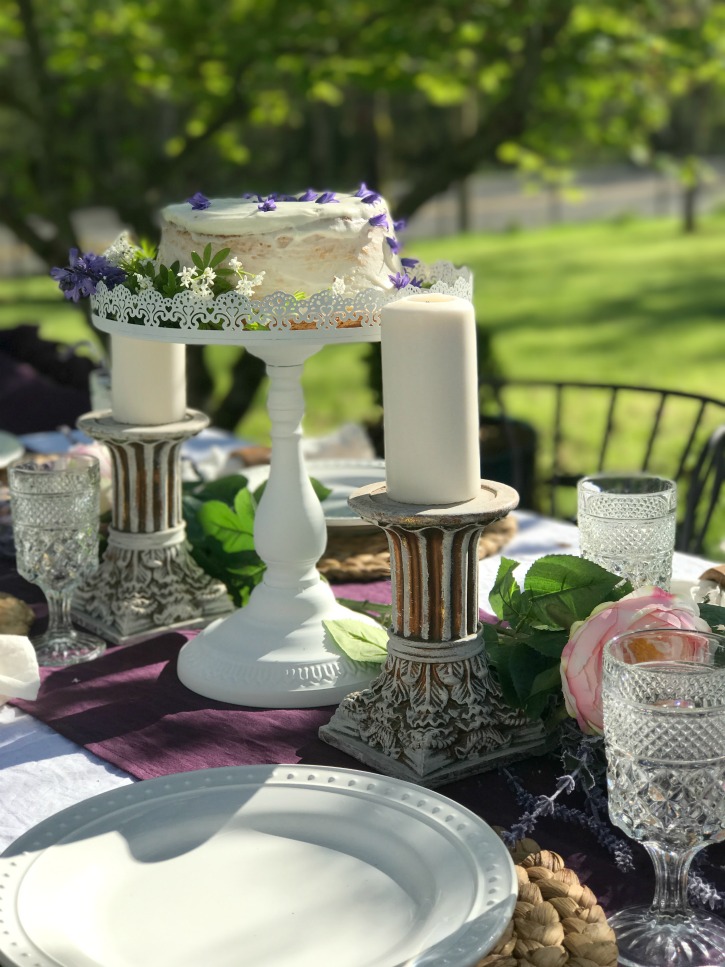 7. Beverage
A nice refreshing drink is always good. I have a wonderful recipe for a raspberry drink, it is perfect for those hot days! Even some ice cold water with a slice of lemon will do the trick. If you want another outdoor table scape, this is how I styled an outdoor veranda one Summer.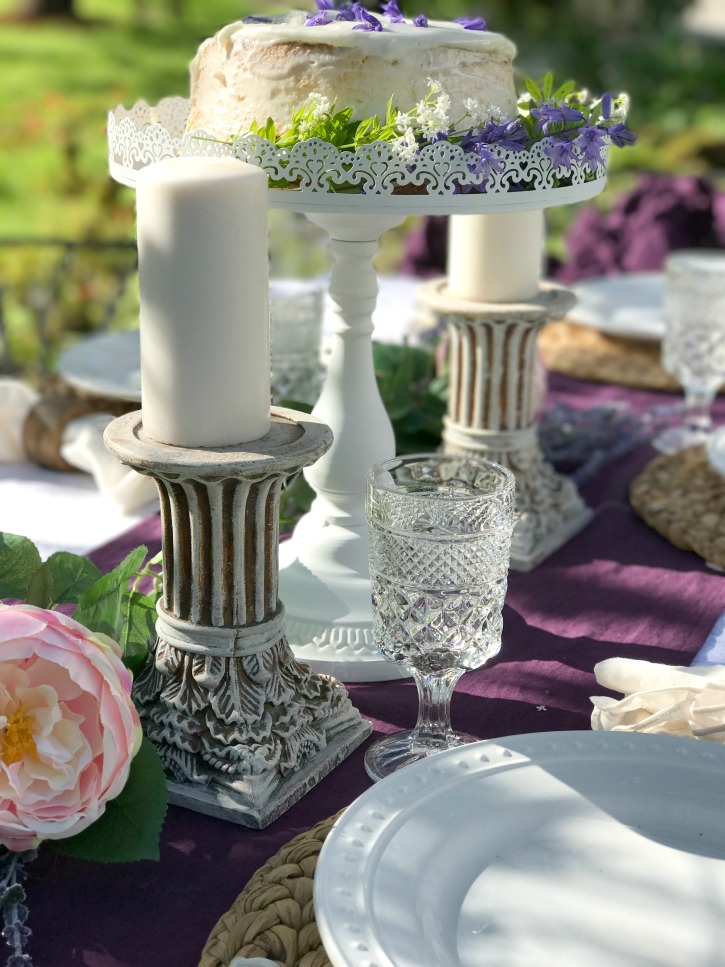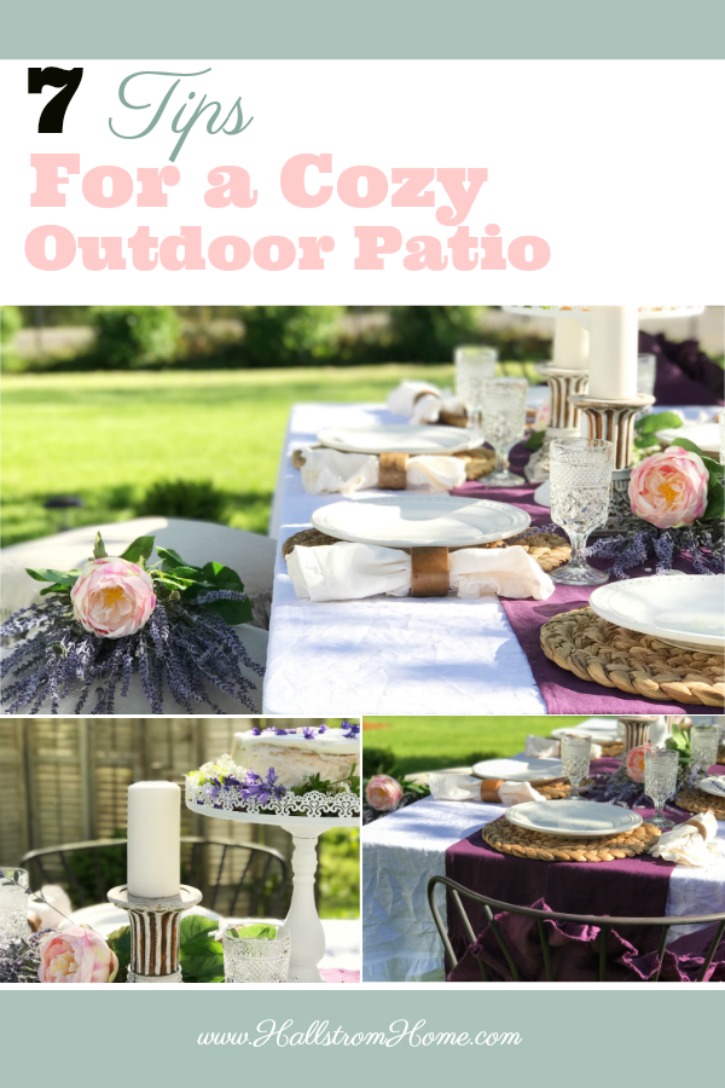 I will include some affiliate links below