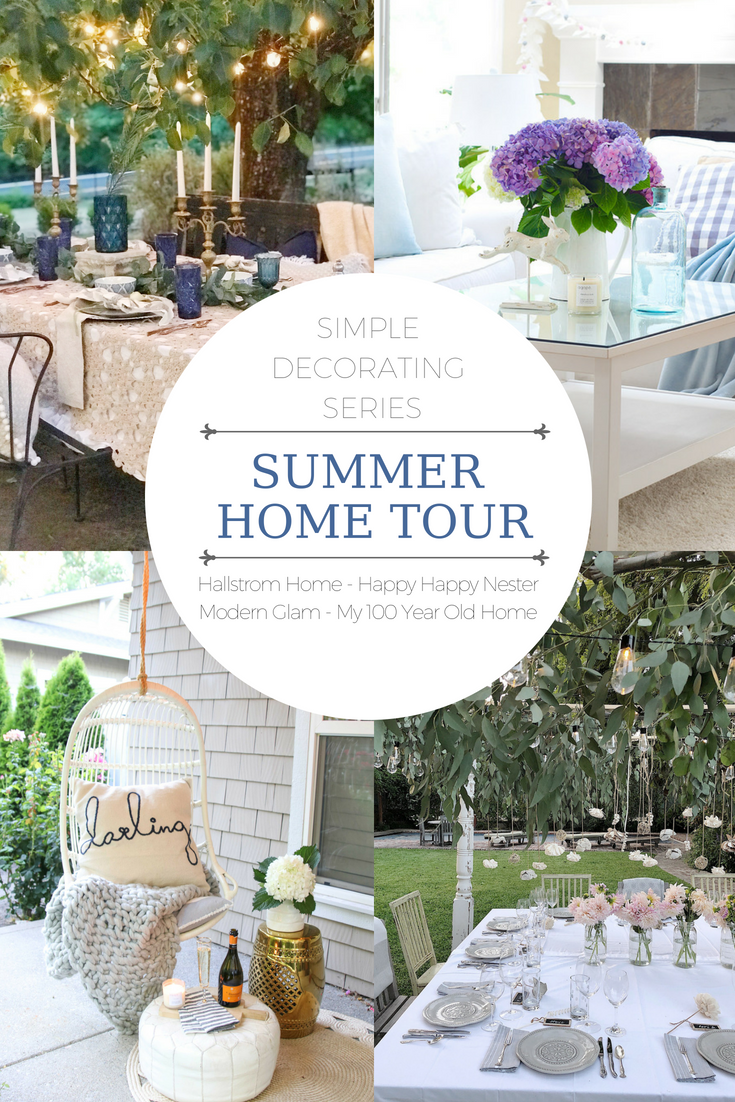 How to Get a Simple Yet Beautiful Farmhouse Style/Home Tour
Rhonda | Hallstrom Home
Janine | Happy Happy Nester
Ashley | Modern Glam
Leslie | My 100 Year Old Home
How to Get a Simple Yet Beautiful Farmhouse Style/Home Tour
Many think decorating has to be difficult and very thought out. Well that's not the case, at least in my opinion! How to Get a Simple Yet Beautiful Farmhouse Style/Home Tour is easy! So keep on reading to see my tips and get a tour of our old farmhouse.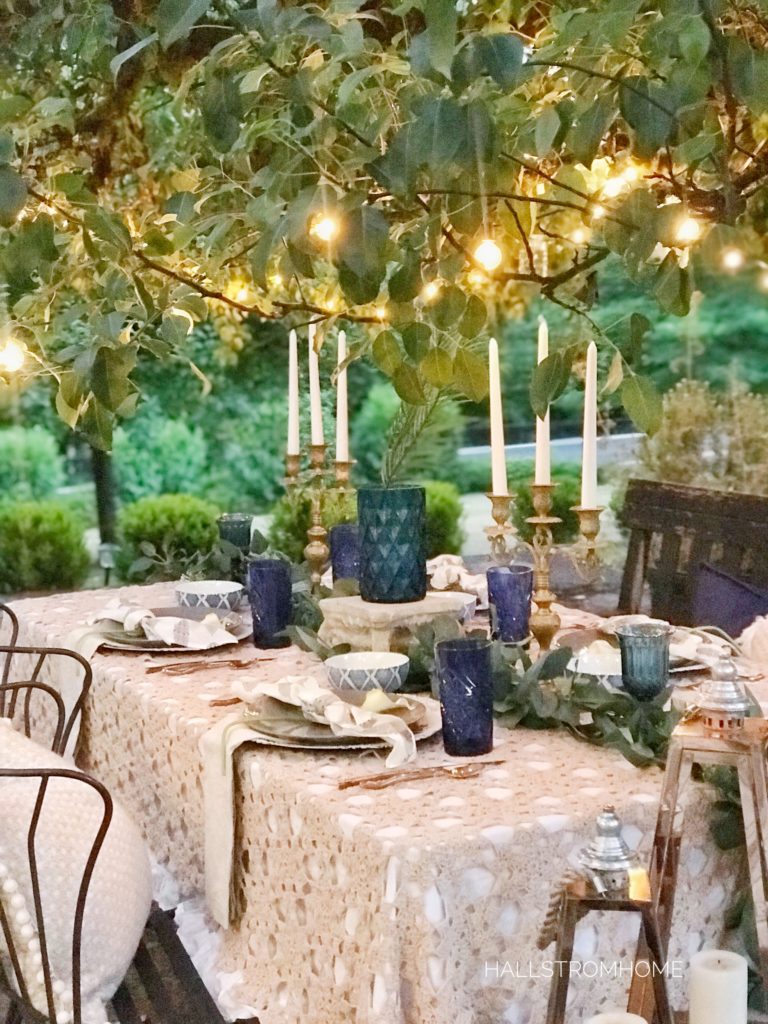 Did you hear our exciting news, that our second son is engaged! Are you wondering what this has to do with home decor? My son chose a nave blue linen suit, and she chose a white linen dress. I figure they will match the house perfectly. If only I could get them to stay for a photo, but that won't be happening.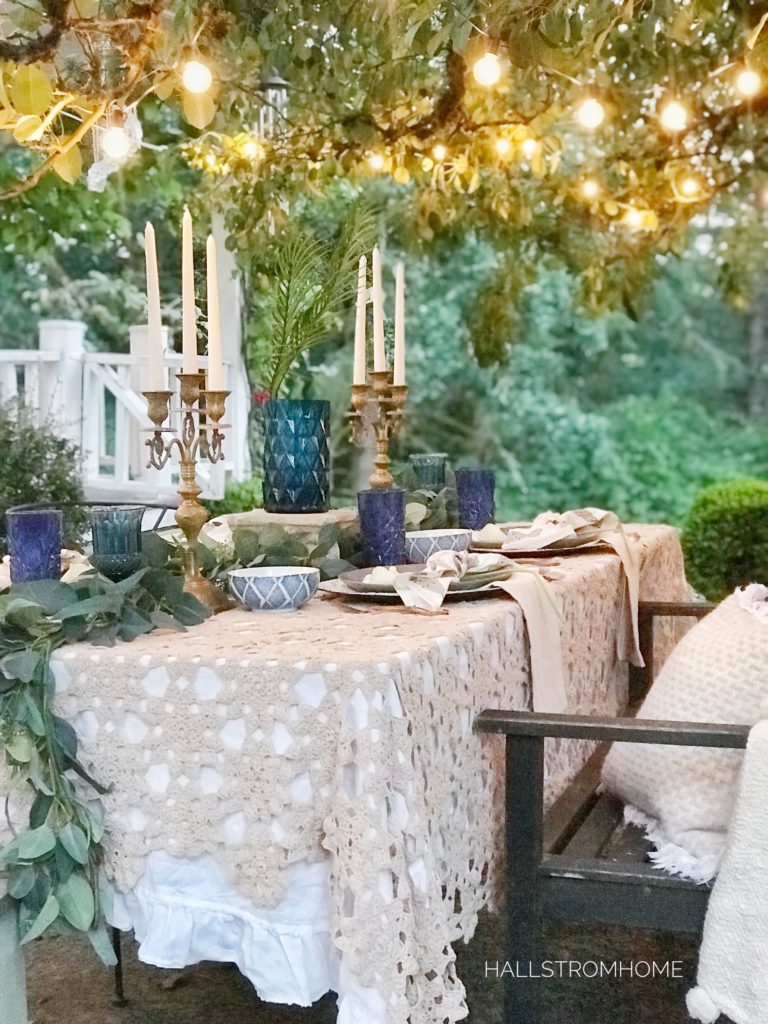 There's just something so versatile with linen. Here I used our ruffle linen table cloth as our base and layered with vintage. You can find more options on Etsy here. My style can change from modern farmhouse to vintage farmhouse in a matter of minutes. It just depends on the vibe I want for each room. For me I don't worry about trends, I pretty much wing it and mix things together.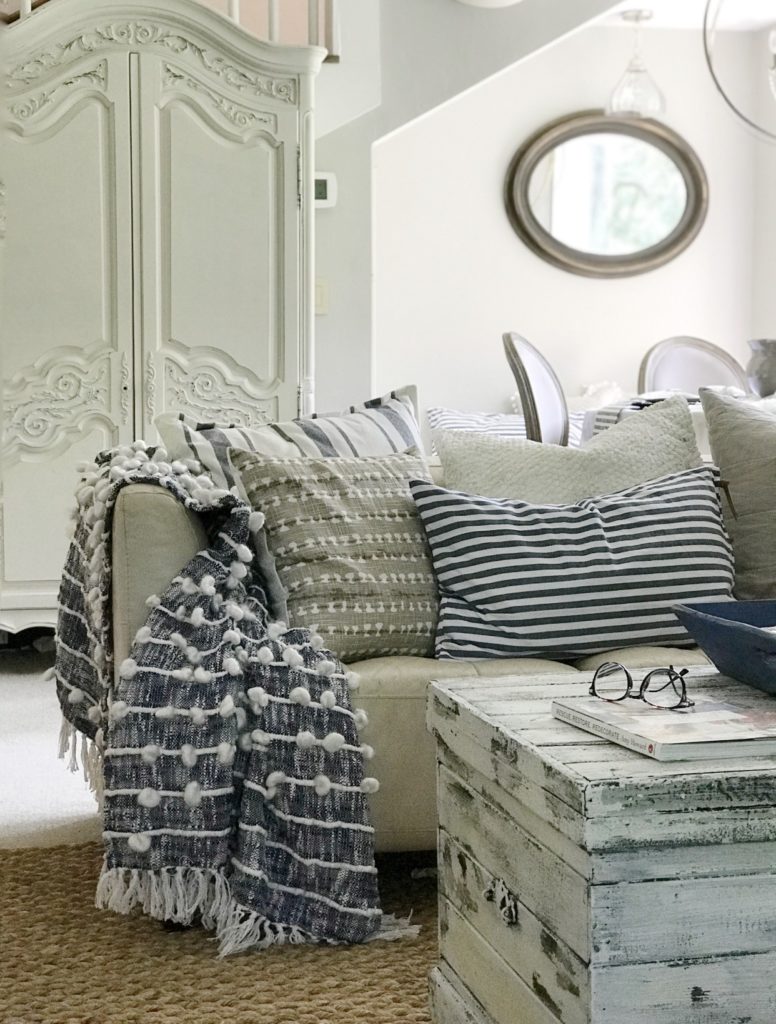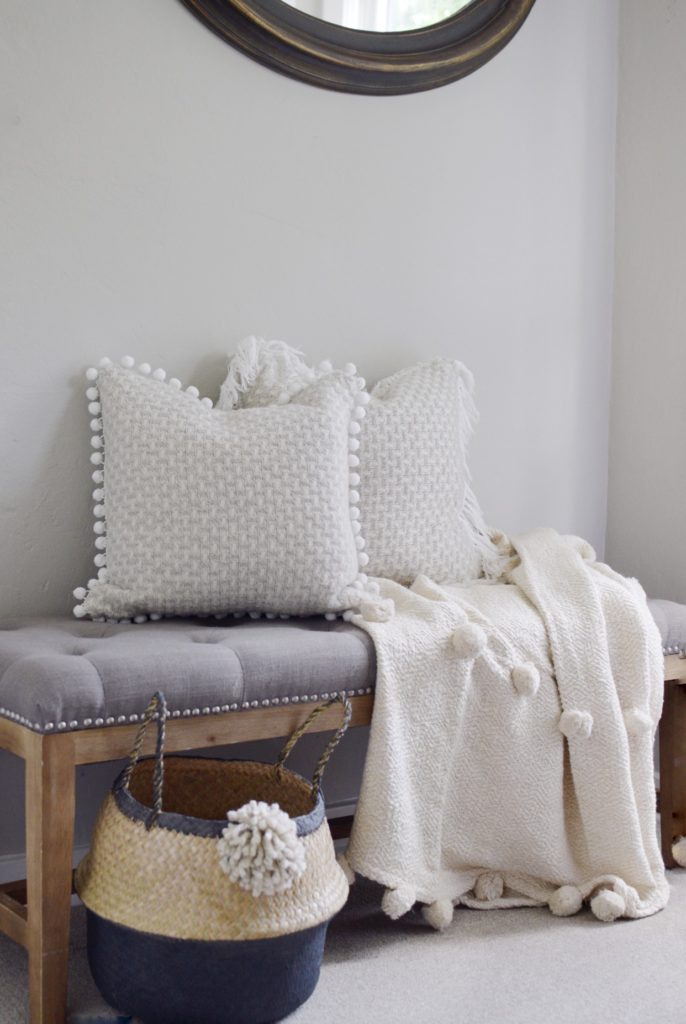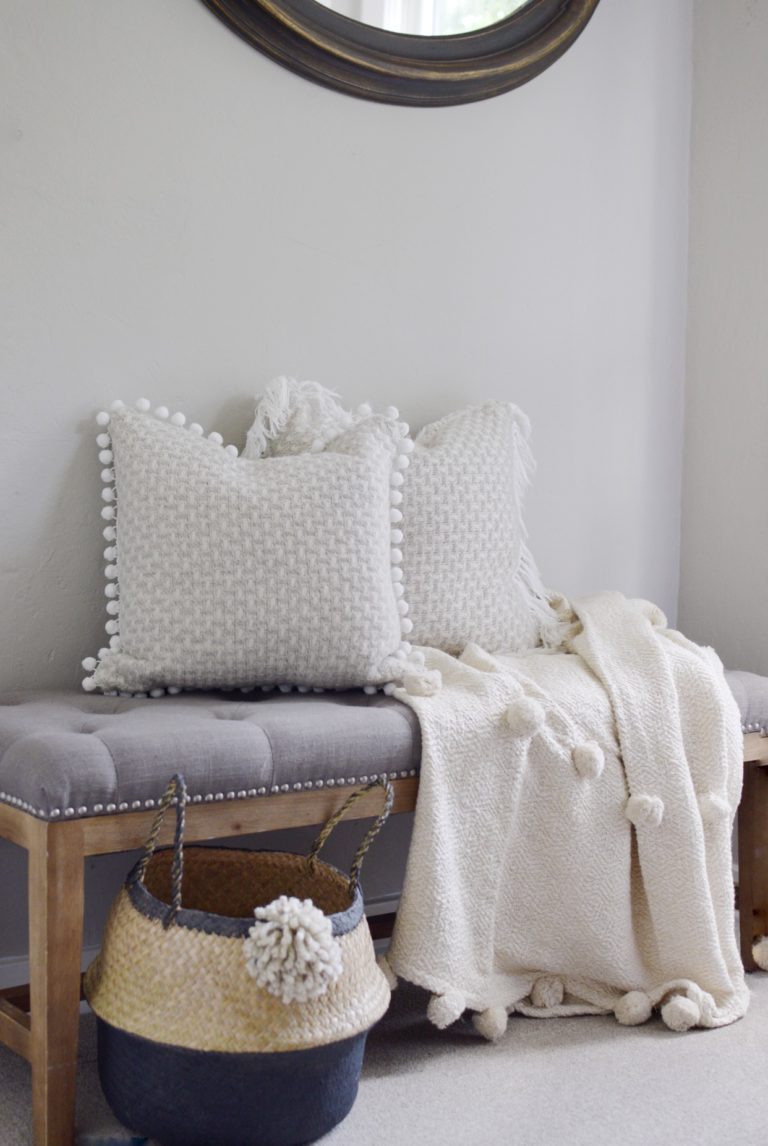 For example my living room looks modern farmhouse with a boho flare. Who cares it's cute.. for now. It may change in a couple weeks. Read more about our living room below.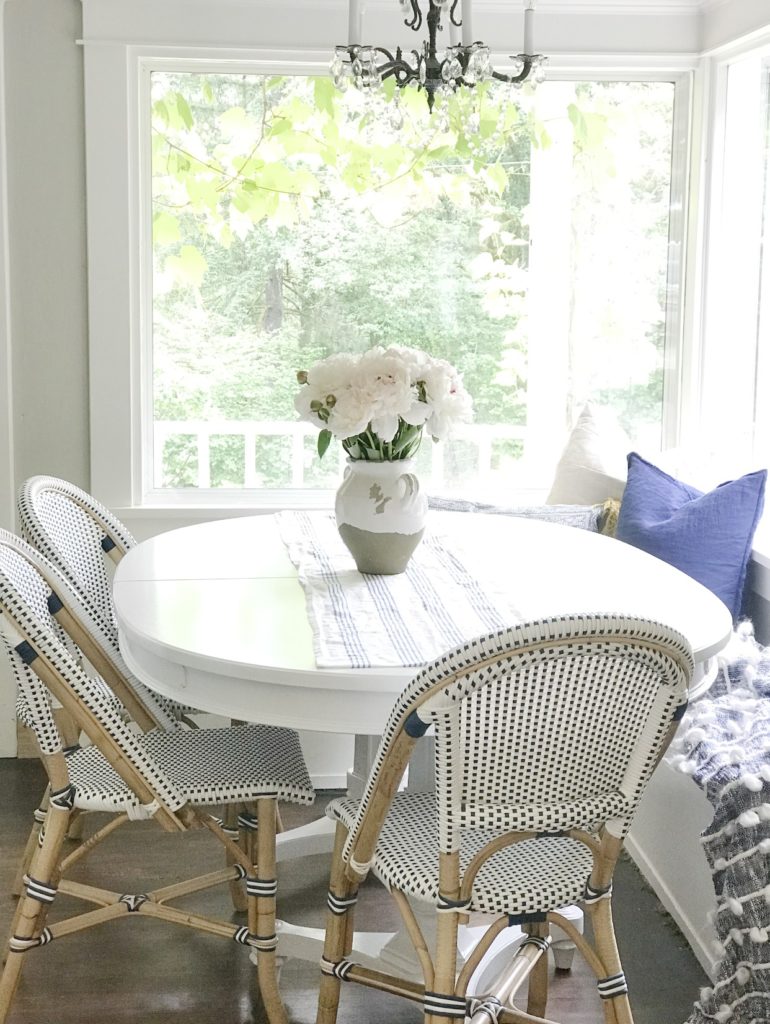 How to Get a Simple Yet Beautiful Farmhouse Style/Home Tour
For the dining room simple will do. Of course with a splash of blue! See how I painted this table below.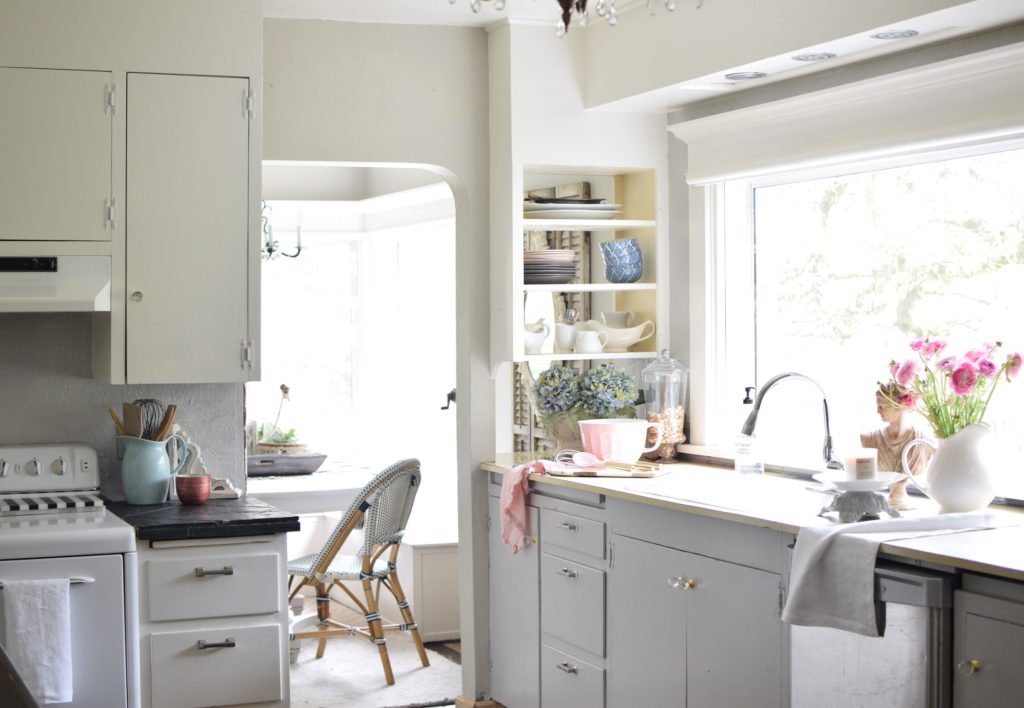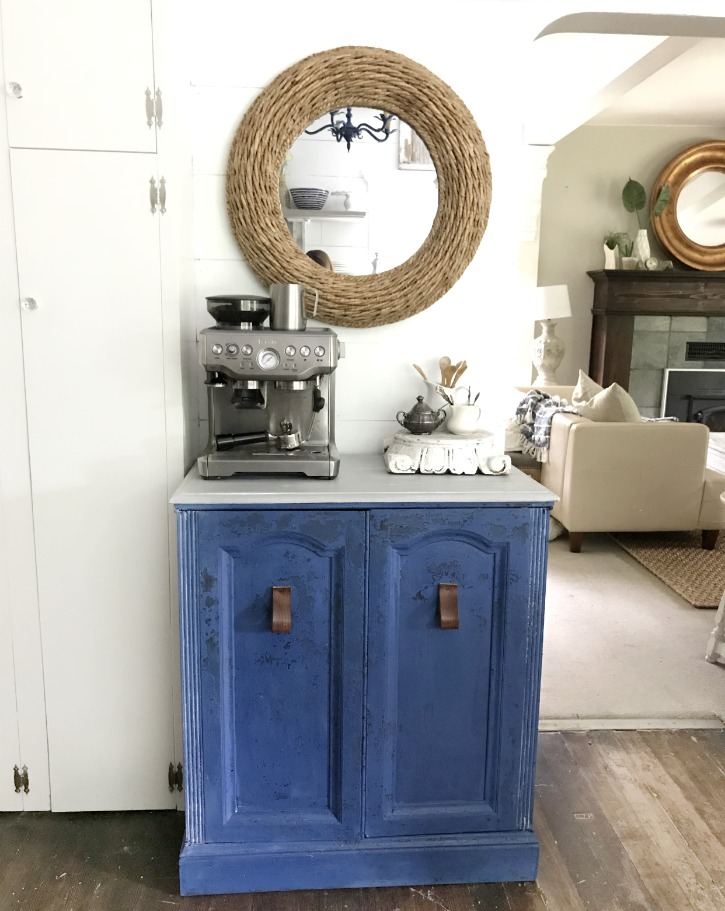 Blue has been my color this season! Also check out my coffee machine. It is the best thing ever, it is so worth it and I can even make coffee art! You can see my fun attempts at coffee art on my Instagram stories here. My kitchen has been updated a bit! But that surprise will be shown later. It involves..shiplap!!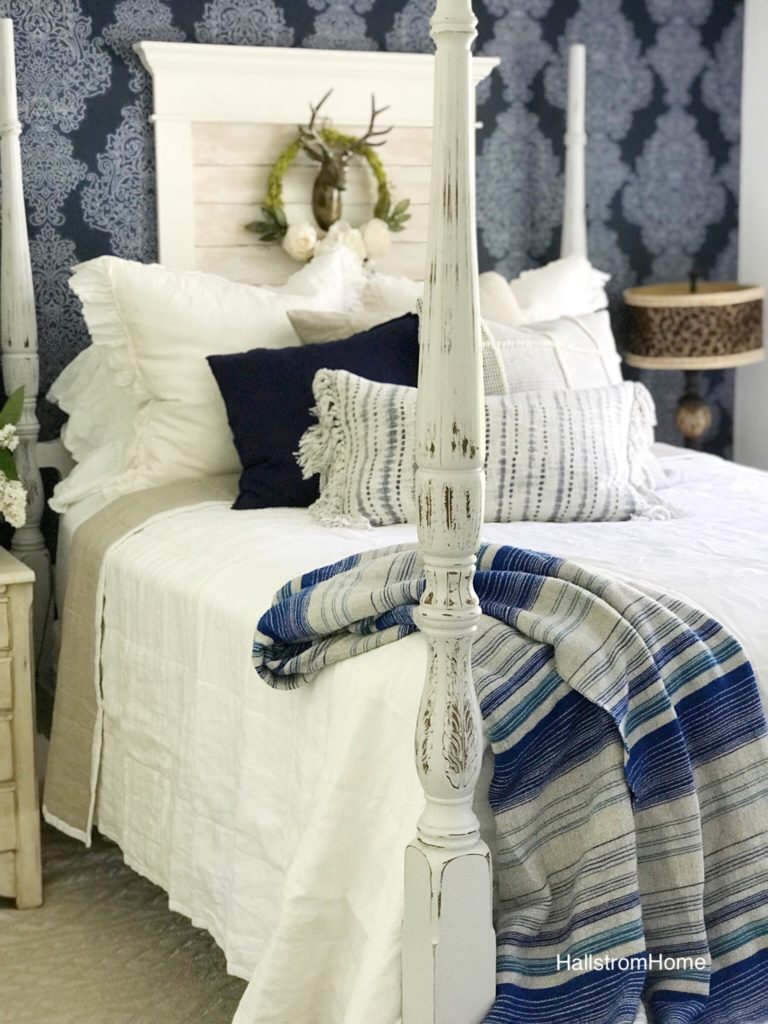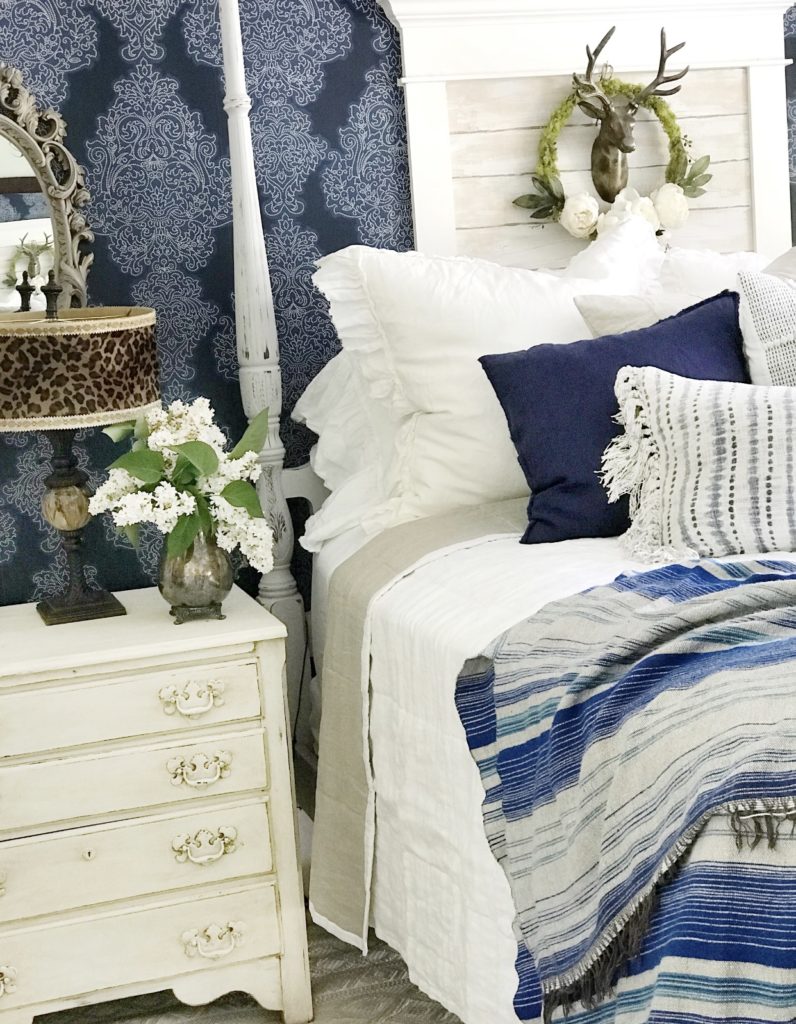 I used our two tone linen quilt and added a pop of blue. Surprising, I know!! See that gorgeous wreath? My friend Tiffany, over at TiffanysWreathCo made it. It fits perfect in our room. Decorating doesn't have to be hard. I just find a color that I am loving and use that for a pop.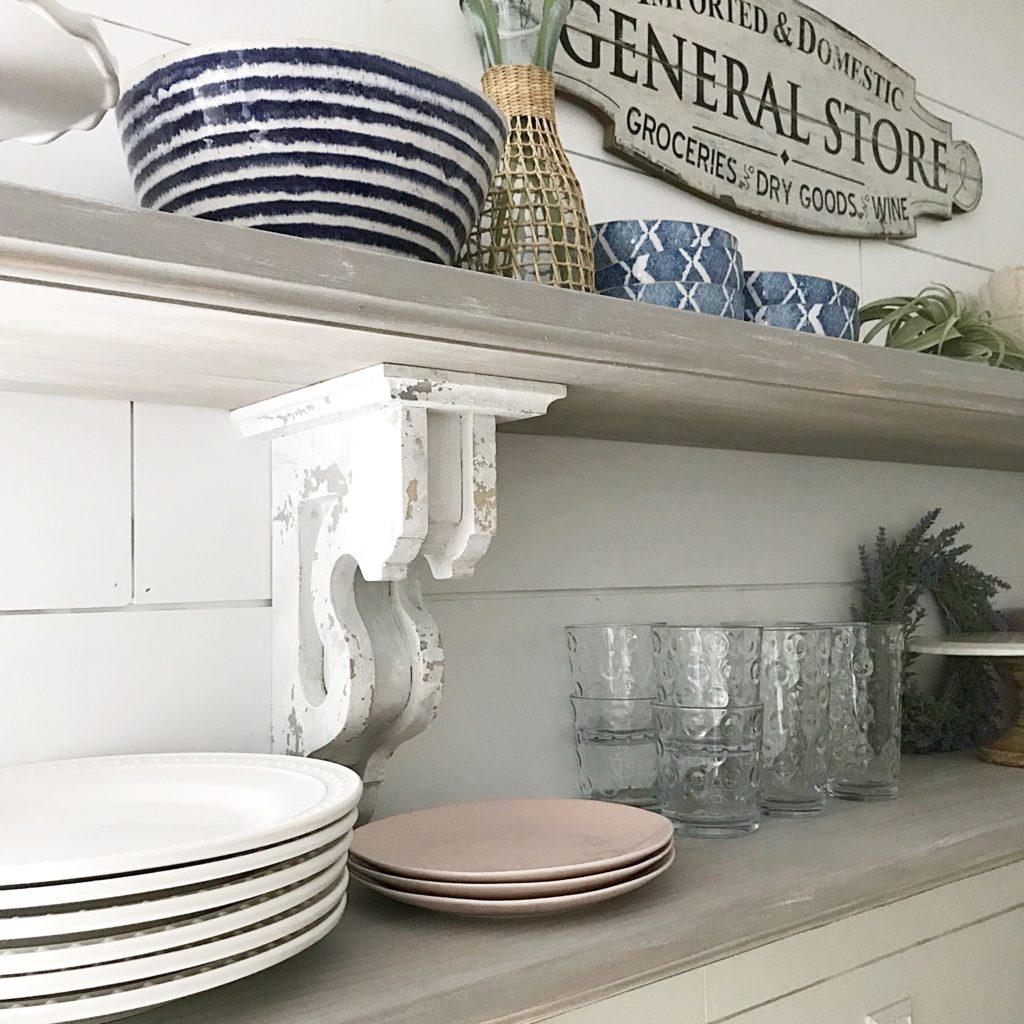 Here's a little sneak peak of our shiplap kitchen! I haven't finished this yet as life this summer has been so crazy busy. Once it is complete. I will give ya'll an update.