Breakfast Room Table Makeover/ Chalk Paint Recipe
It was time for a new Spring look. So I decided on a Breakfast Room Table Makeover / Chalk Paint Recipe. This is so easy and it really gives your room a modern farmhouse look. The best part is, you can do this on any piece of furniture!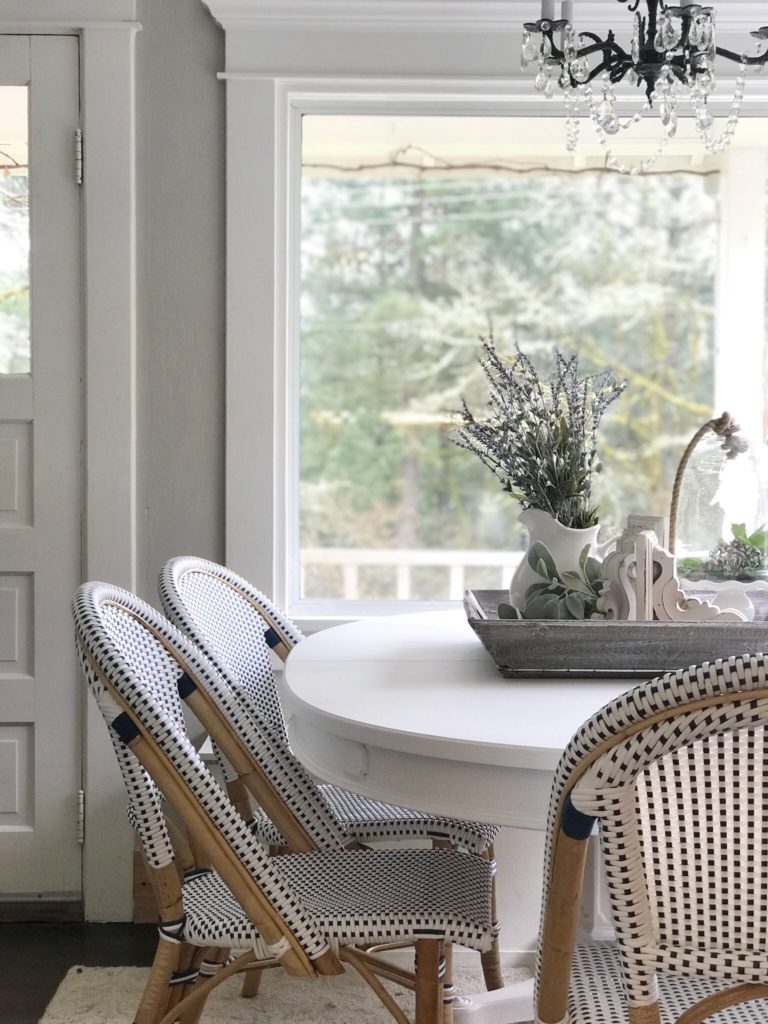 Things you need to know about my Breakfast Room Table Makeover / Chalk Paint Recipe is below. 
Why you want to sand before painting.
Its a good rule of thumb to always sand incase the finish is to glossy and causes chipping later. I know they say you don't have to sand, but..better to be safe than sorry. You don't have to sand alot, unless you have a high gloss finish then I would bring it down to more of the wood level. I use a palm sander when it's like this.
Clear wax versus poly acrylic.
For all my table tops that get high use, I use a poly acrlyic. It is smelly so I have to wait till good weather when painting in the house. I will apply a clear wax until that time. Wax is nice for surfaces that dont have kids coloring on them and plates sliding around. The one time I had the best results with clear wax on a table top was with an old oak table. I couldn't even sand the paint off which was awesome.
Best chalk paint brands I love. Dixie Belle has the best white called Fluff that I have ever used. It is often just one coat with a little touch up. Many brands it takes three coats for solid coverage. Plus Dixie Bell dryes smooth if you don't over brush it. Amy Howard has a beutiful finish and color palet so I use this brand a lot.
Dixie Belle and Amy Howard
How to paint with kids around.
I was asked how to paint with kids around. If my kids keep bugging me while I am in the middle of doing something, I put them to work. First they might have to vacuum, if they come again they will clean the toilet. So it's great because you'll finish with a beautiful looking table and a very clean house. If you can't get your kids to do some chores then we can have a little chat.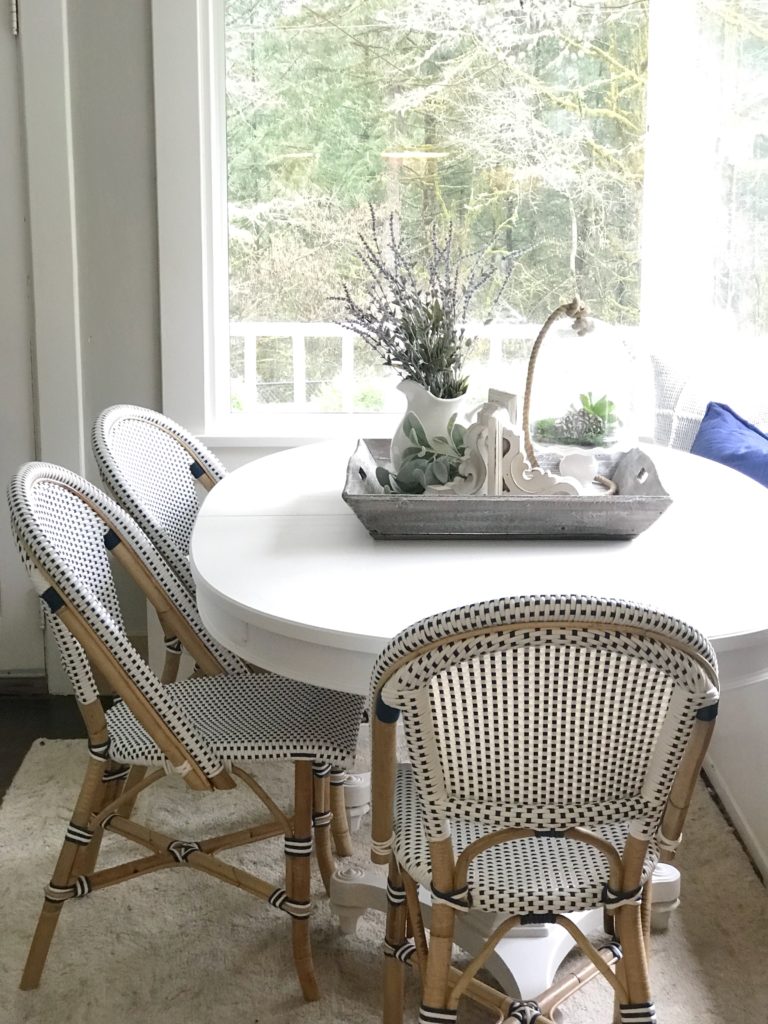 Breakfast Room Table Makeover / Chalk Paint Recipe
Tips when chalk painting in the house.
I begin by placing cardboard or even wood sheets below my table. It helps to make it very stable and I don't have to keep readjusting it like cloth or paper. Next I start sanding the top of the table. I previously chalk painted this, so I just lightly sand it. If you have a table top that is shiny I would sand it down till all of the shininess is gone. It will help the chalk paint adhere better. Of course I did this live on my Instagram!
lightly dip your paint brush into the paint till its about 1/4 covered. Don't overlaod your brush or you will be fighting drips and splatters. Rub one side of the paint brush off when pulling out of the paint container. This also helps so your not overloaded. I will admit that I overlaod my brush all the time but thats because I've been painting since a child and know what feels right.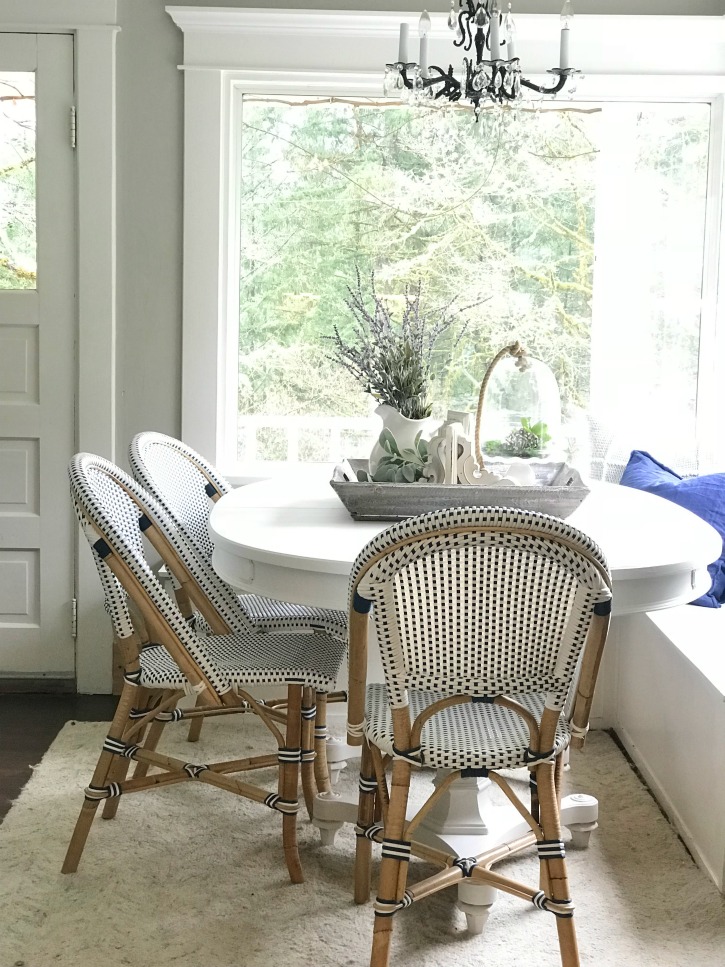 Breakfast Room Table Makeover / Chalk Paint Recipe
My favorite paint brush has a short handle so you have good control. For this table I painted it a solid white. If you want to create your own color I have a chalk paint recipe here. Once it is completely dry. I seal the table. I used a clear wax for now. Once better weather comes, I will apply a clear non yellowing poly acrylic by brush. To wax, I get an old sock and shove my hand in it.  Start wiping it on. If you have some thicker spots just keep rubbing till it's evened out. you can lightly sand with 200 grit sandpaper after your wax is dry. This gives a soft smooth finish. I didn't sand mine because I was to lazy, I might later.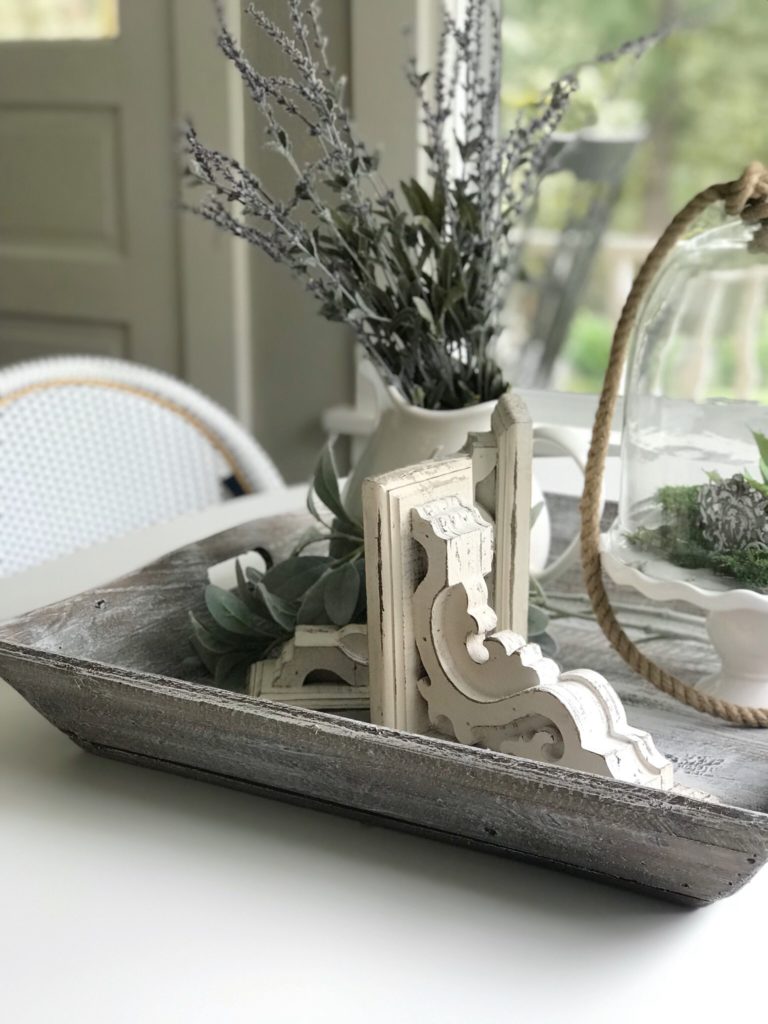 I added this simple centerpiece to my finished table. All this decor can be found in my shop under farmhouse decor. Shop these gorgeous cafe chairs at Serena and Lily but Target also has a great look too!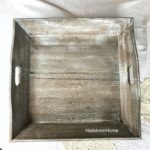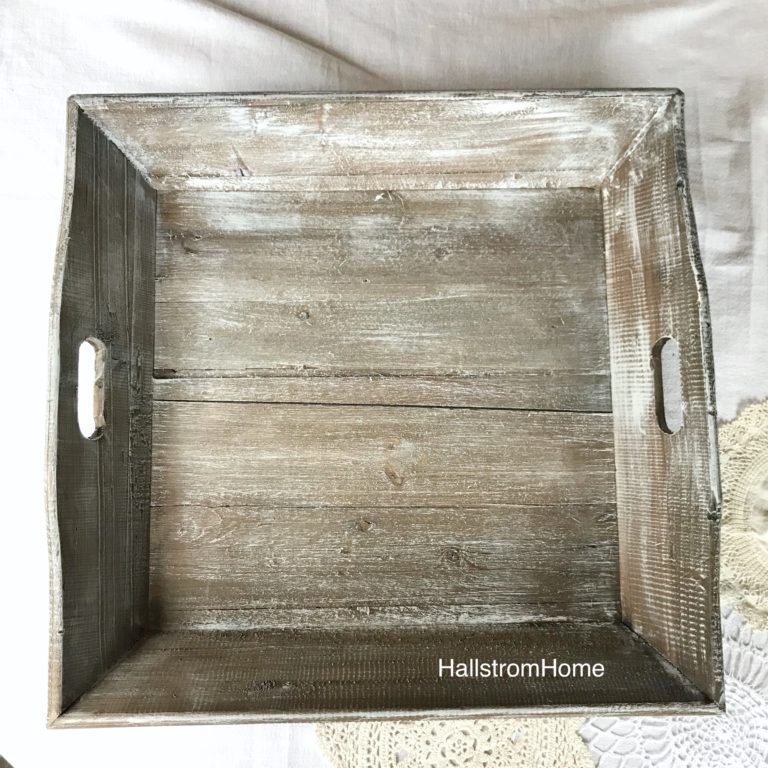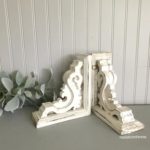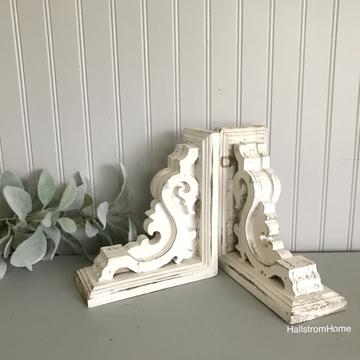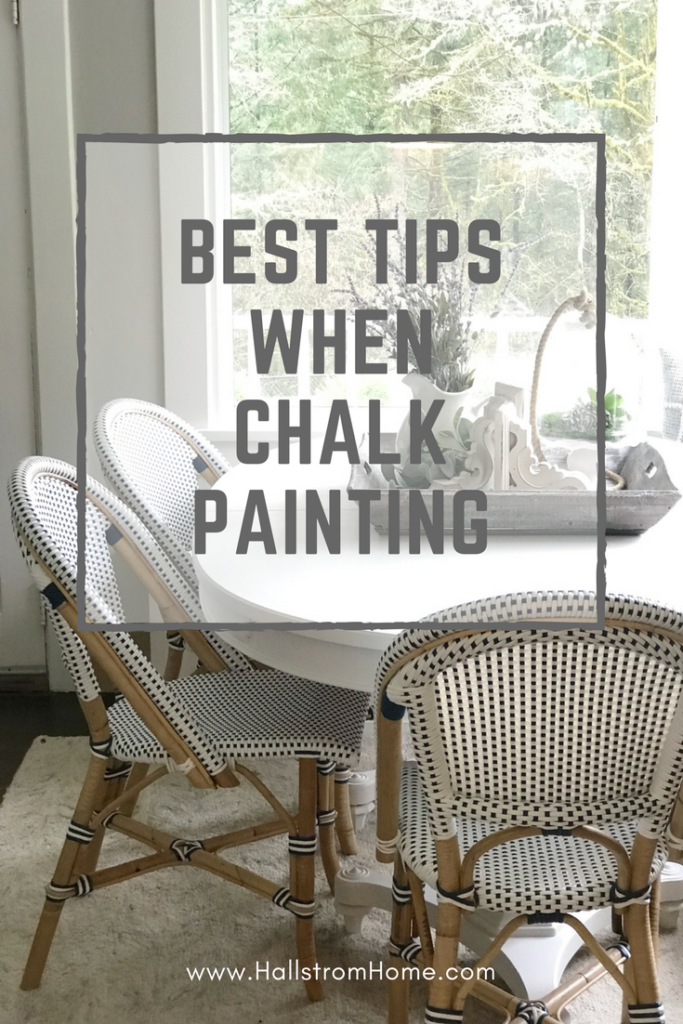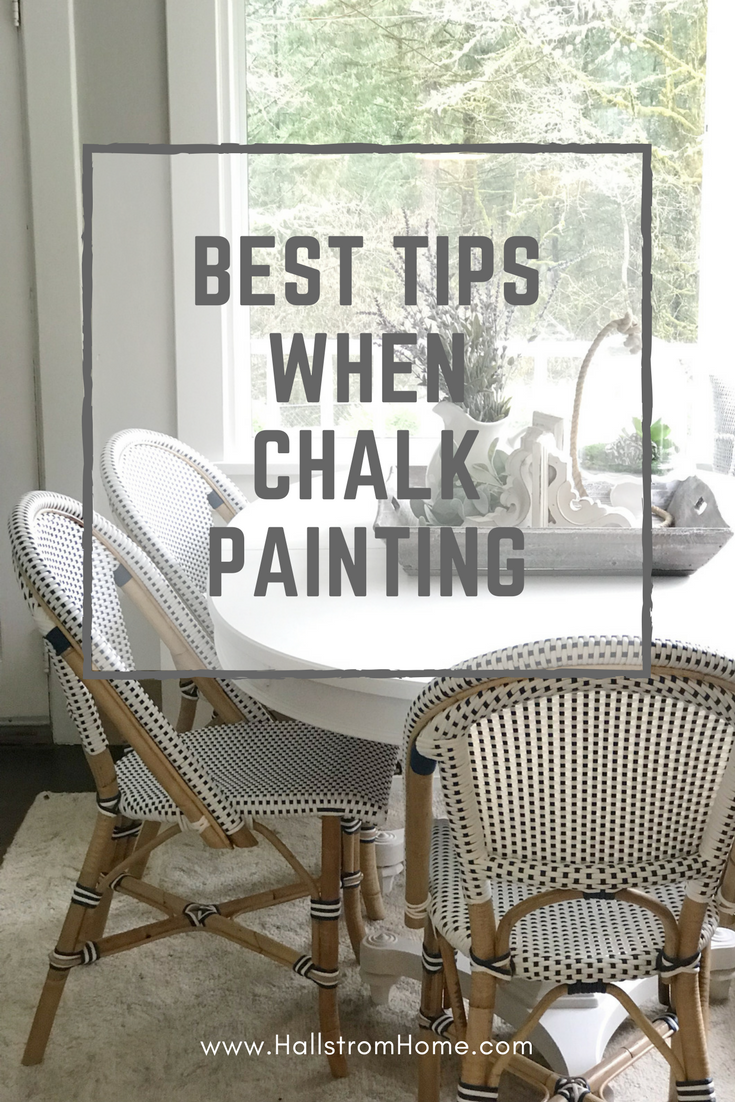 Similar Posts: