Summer Tables for Farmhouse Style Made Easy
I will show you Summer Tables for Farmhouse Style Made Easy. I created this gorgeous table setting in under 30 minutes! Here I'll show you how I made this look and will give you links to shop the look.

This season I have very much into blue, as you can tell. I just am in love with the color. The flowers in the center really brighten up the space and bring some different colors into the room. And they create that farmhouse feel. Okay and those tie dye napkins, aren't those just so much fun! You'll always need a center piece for a beautiful table setting. This centerpiece is so easy to create. Even though it might look like it could be difficult I promise with just a few main pieces, the centerpiece will really pop.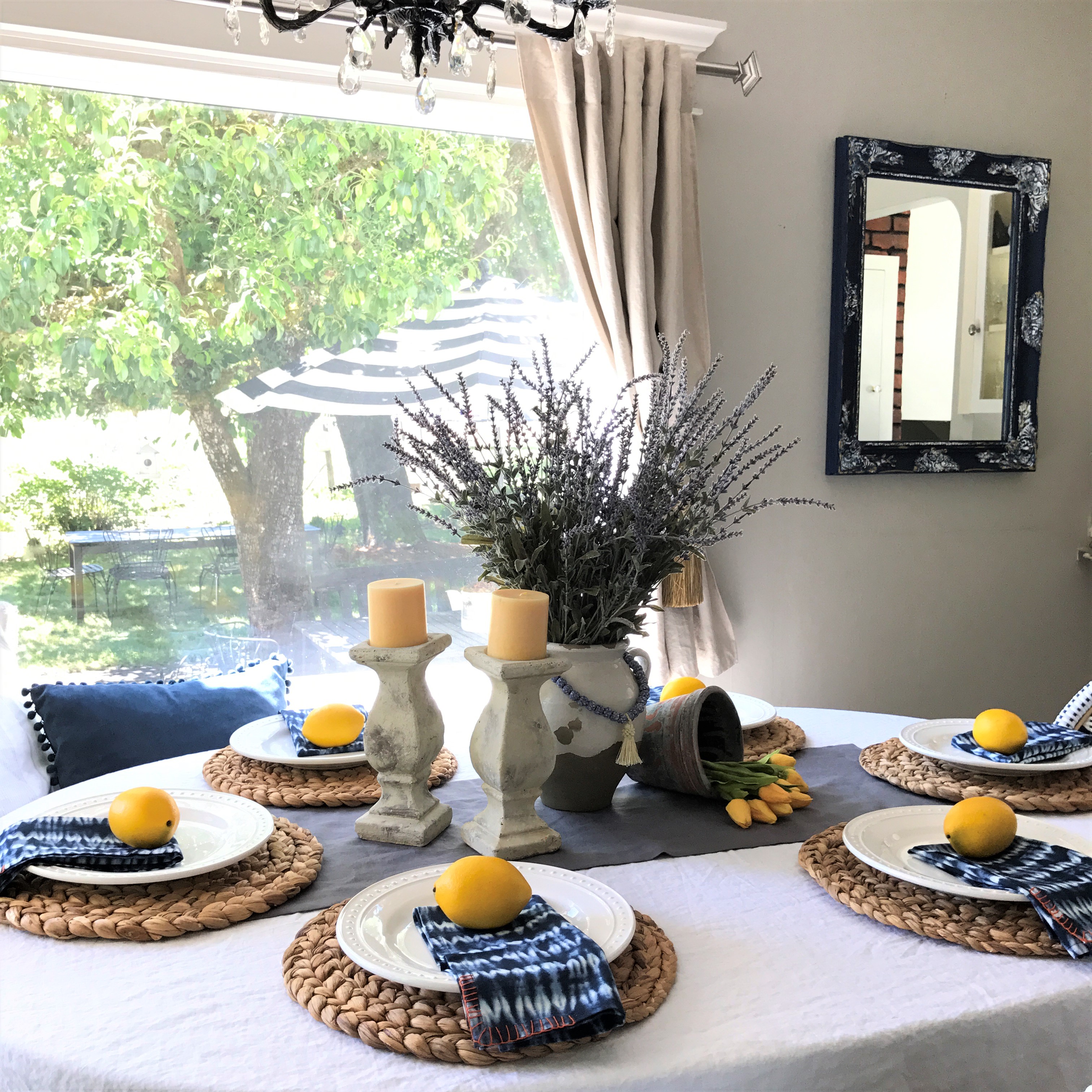 This is such a simple table setting, but yet it still pops and catches the eye. The tie dye napkins are exciting and the lemons help make the table bright. If you love the look of those wonderful beads and candles sticks, check out my Etsy shop here. The beads can go pretty much anywhere, I have them in many different spots in my house. And with all the different options, they can really look great in any room.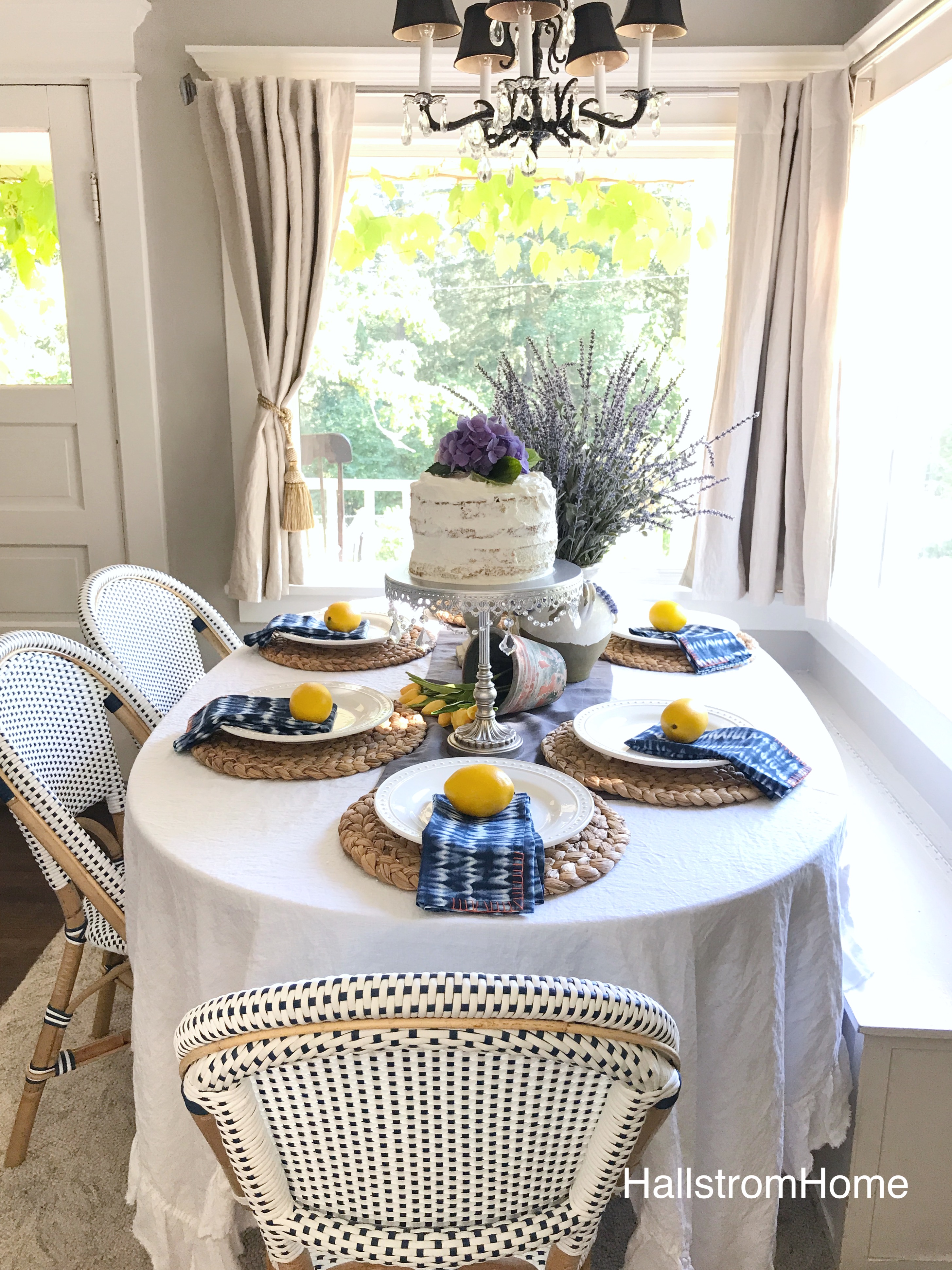 I just went with some basic linens. They always work so well, they are so soft and stylish. If you're looking for some lovely linens, I some available in my shop here. Now let me tell you about this cake! It is so good and even easier to make. Right out of the box, you won't even need to tell your guests that you cheated a little. This recipe is in my blog here, and trust me you'll want to try it!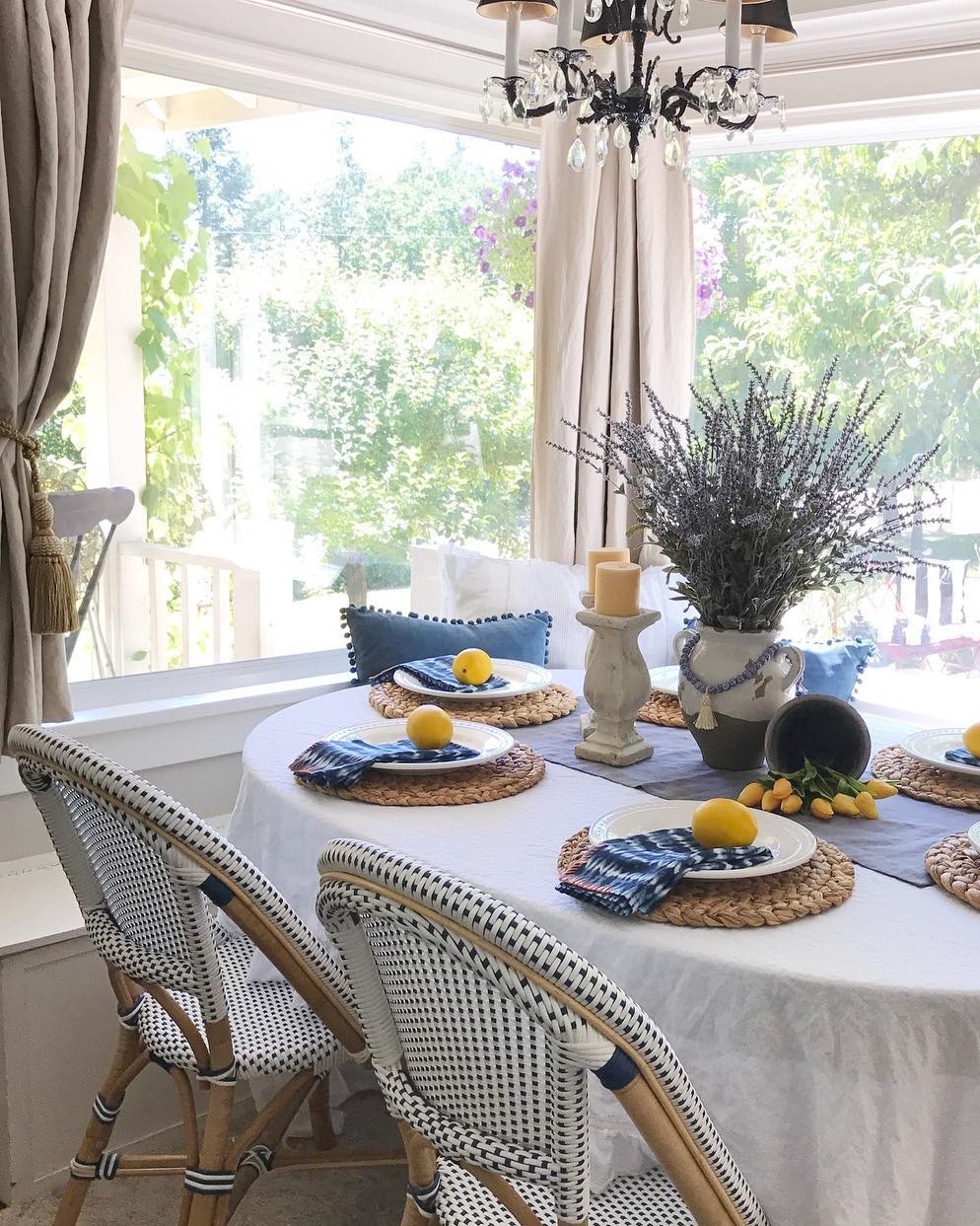 So this look as I told you is very easy and fun to create. And if you want to change it up a little switching out the pillows or even the centerpiece. Doing that can really give your space a new look.