As the weather gets nicer, we have all started to move outside to enjoy it. Having a cozy patio makes it so much more enjoyable especially with the best lighting. Here is How To Hang String Lights Outdoor for all those needing a little inspiration and tutorial.
Be sure to sign up for my email to get new recipes, crafts and home ideas in your inbox, plus access to our free printable vault! *This post contains affiliate links*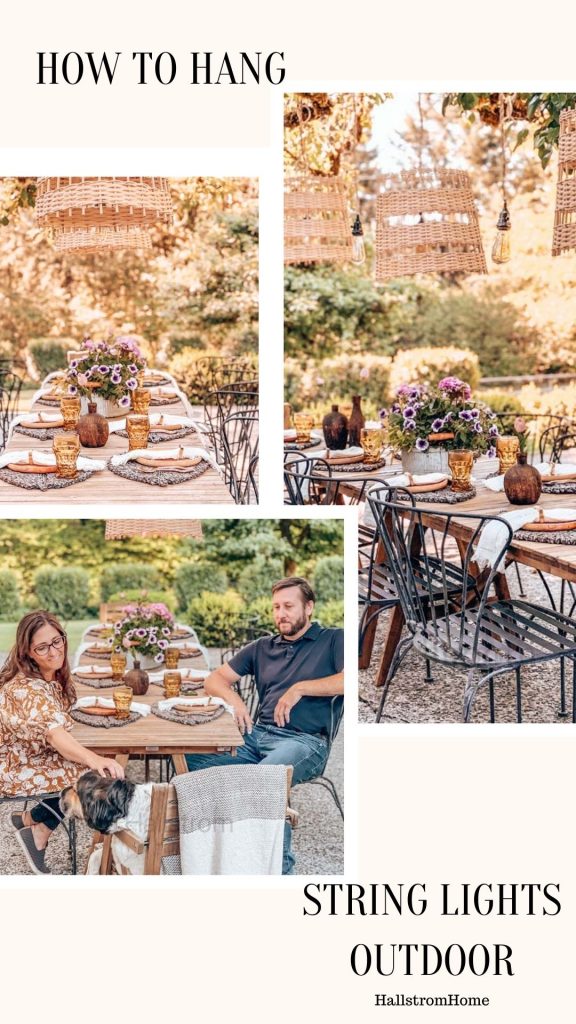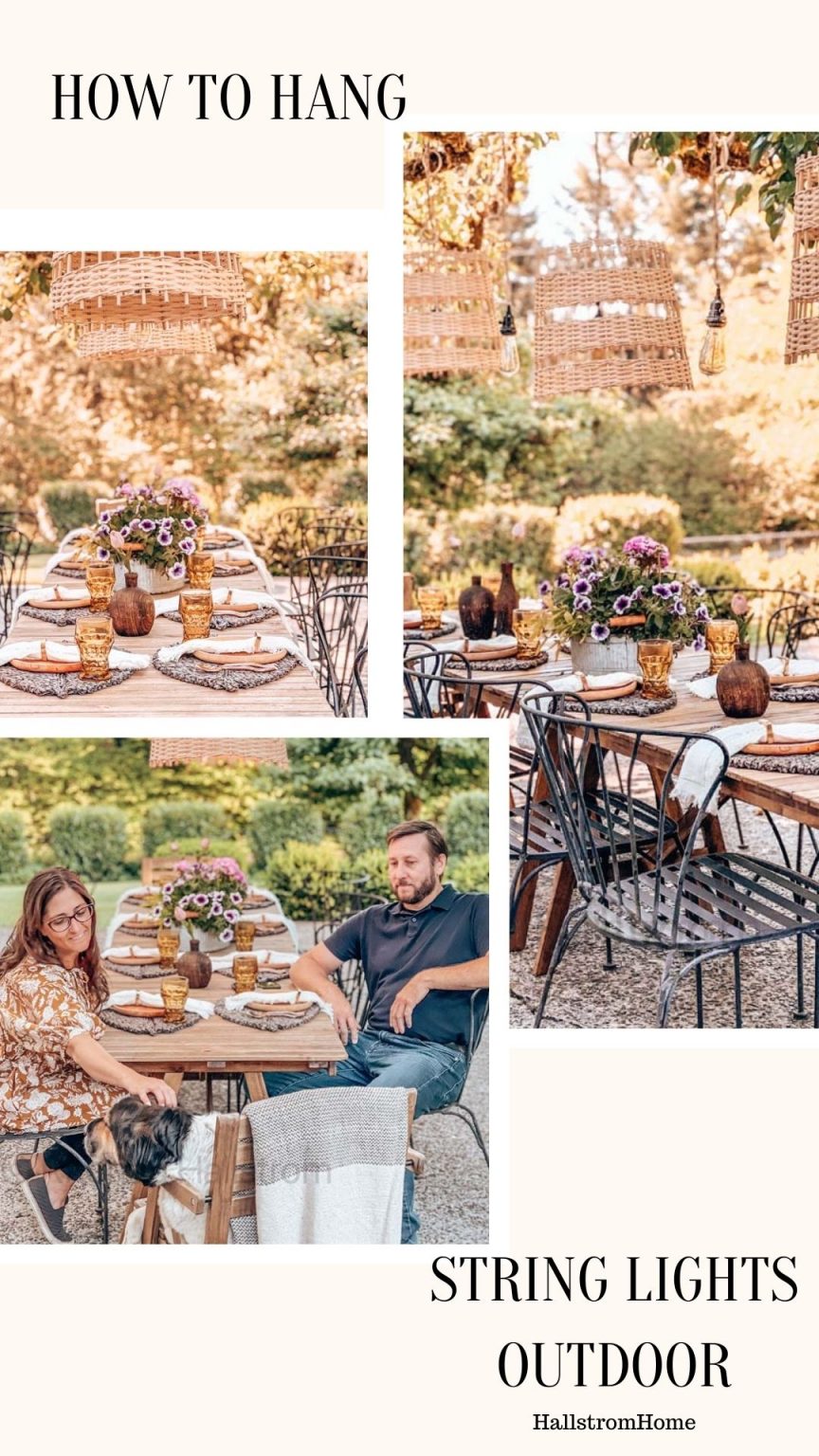 How To Hang Lights On Patio
1. Hang rope in the trees to have a straight line to hang lights off of
2. Order supplies from Amazon
3. Use rope lighting that's all linked together
4. Hang evenly which is the most challenging part
5. Use lots of zip ties to secure the rope and lighting together
6. Use a three way plug in extension cord
7. Use a plug-in timer
What you'll need
All together supplies should cost you about $100 unless you have some already available. My biggest get right now is the triple socket rope light. This is a life saver! Grab some zip ties, extension cord, basket lights, and plug in and you are ready to start. I have linked all the supplies down below, just click on the picture and it'll lead you there.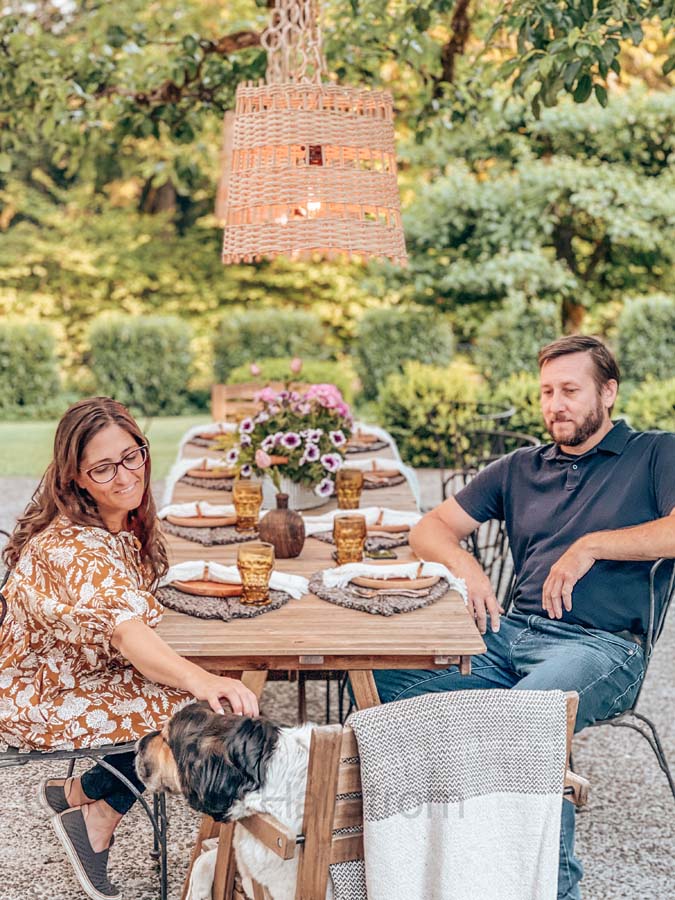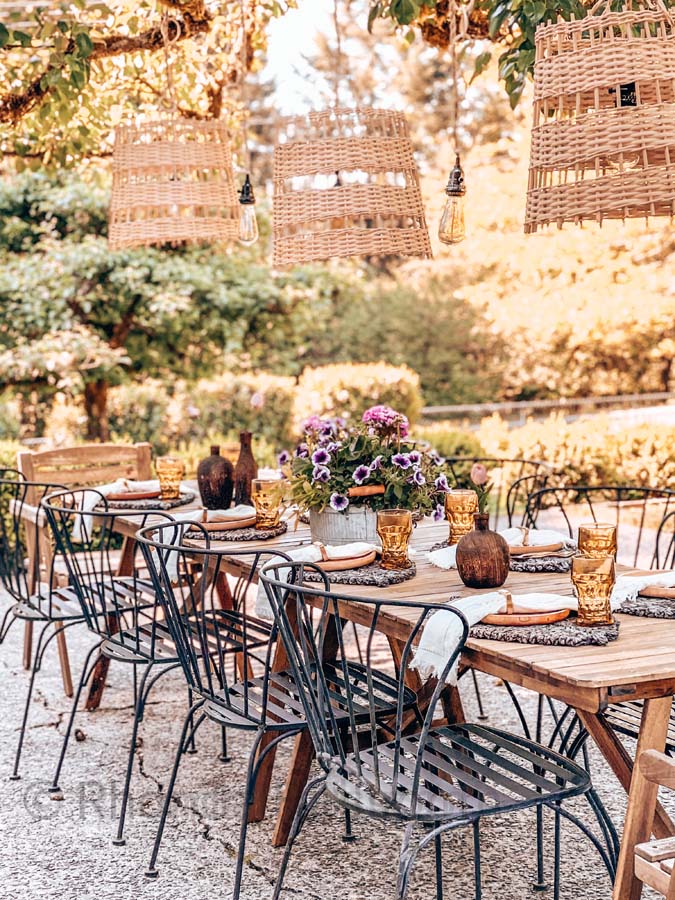 How To Hang Lights Outside
The zip tires were my biggest win on this project, it made attaching everything together super easy! I know keep zip ties everywhere for projects like this. Grab a ladder and hang a rope above in the tree then measure out where you want your lights to hang then zip tie everything up.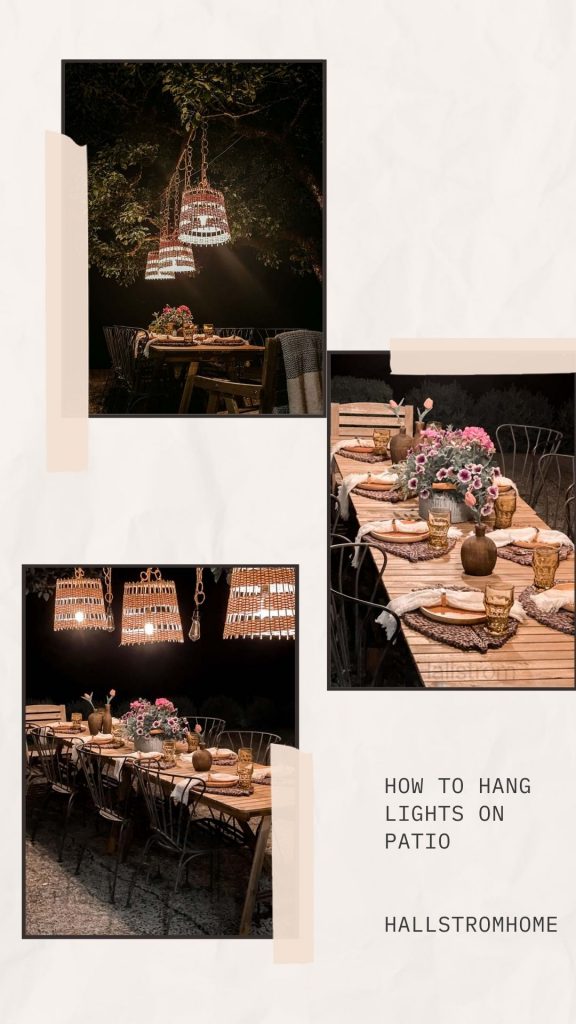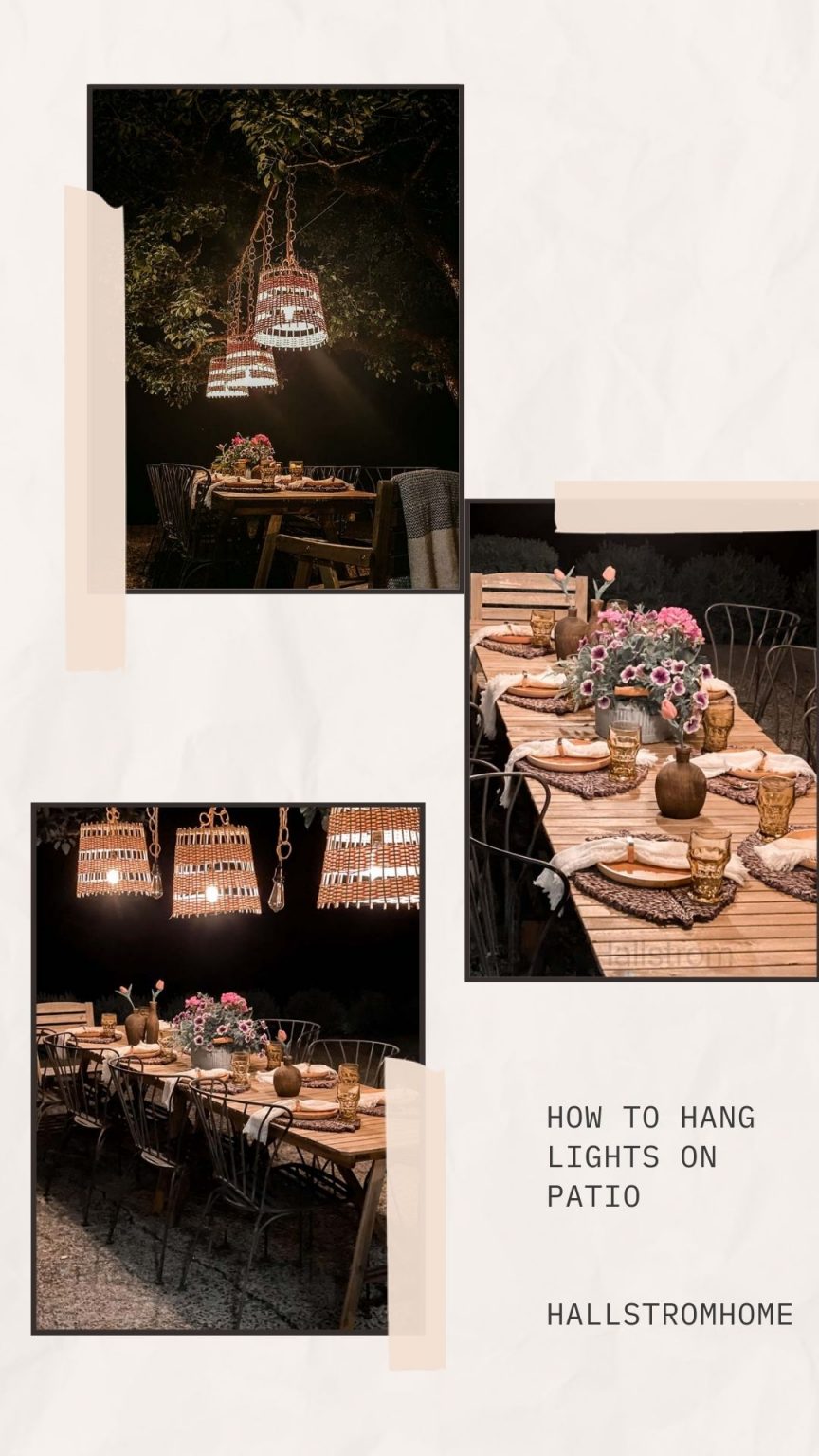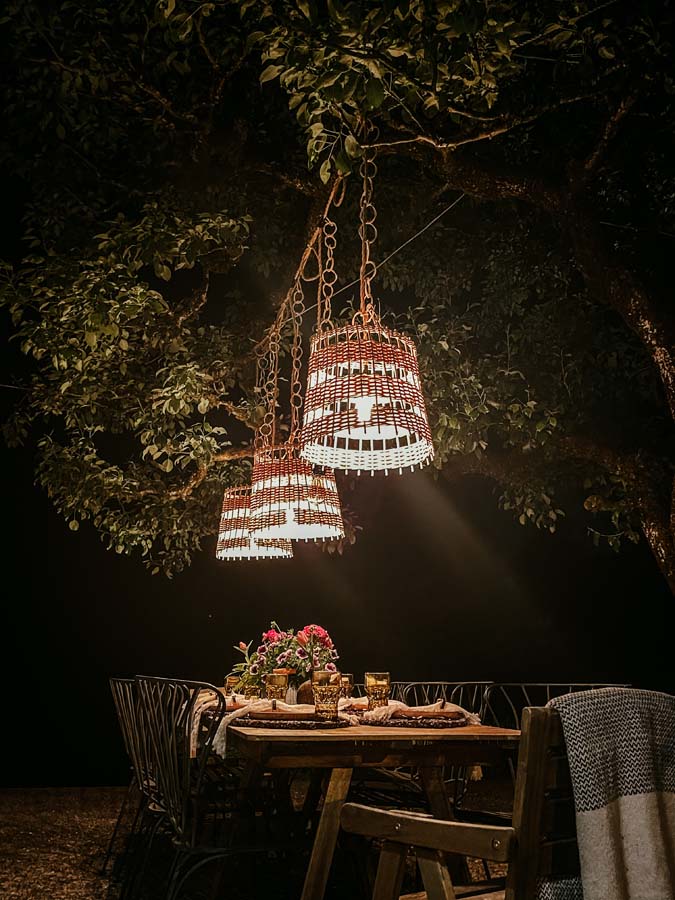 Basket Lights
I mixed boho and farmhouse styles together for this outdoor patio look. For a simple cozy evening with the kids and grandkids over. These lights perfectly hang over our tablescape here and I can't wait to eat a nice yummy dinner with the family.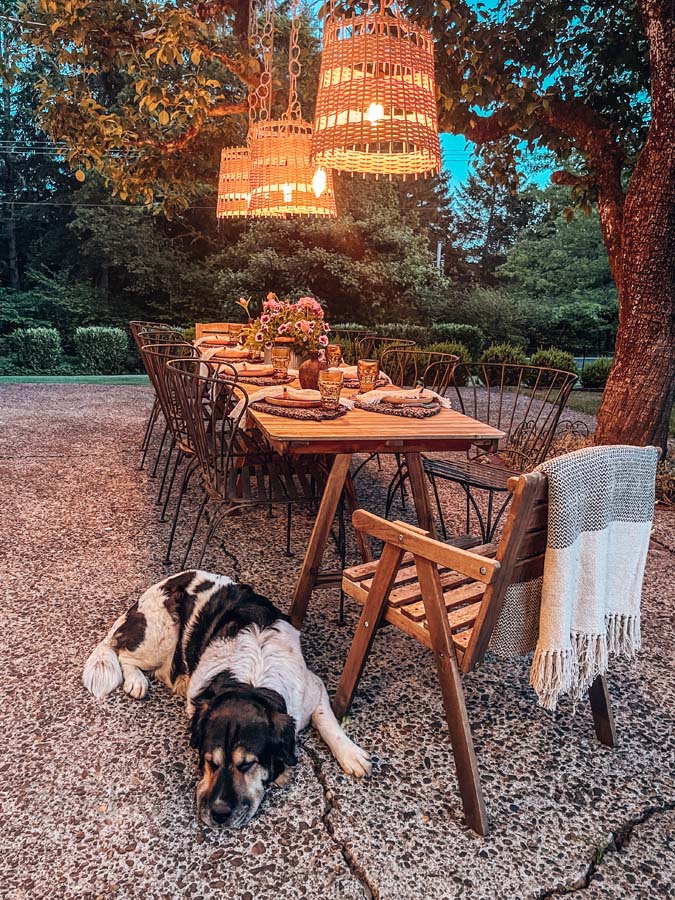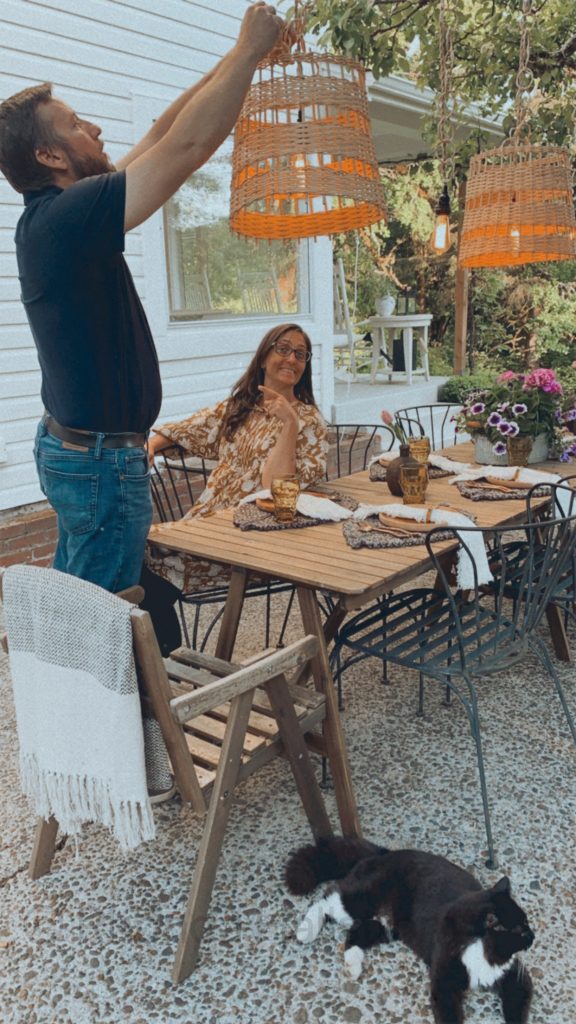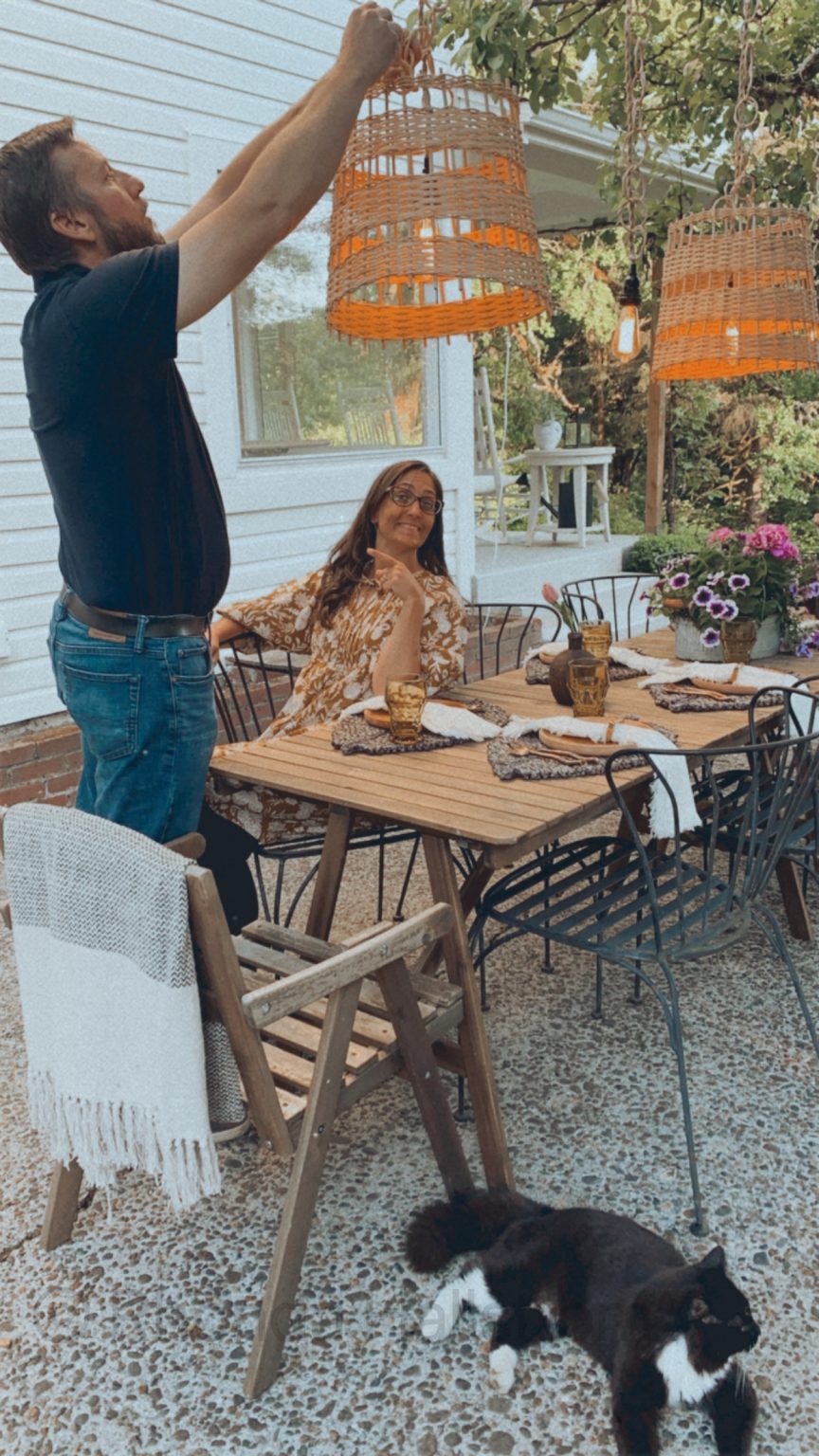 DIY Hanging Lights
This was a project I thought I'd do myself but thankfully Vic came to the rescue and did it all as I handed him zip ties. This was a job I would have probably cried over. I'm not one to pretend I can do it all. Shoot there isn't much I do without his help. I guess we just work better together than alone. 26 years and still love this guy.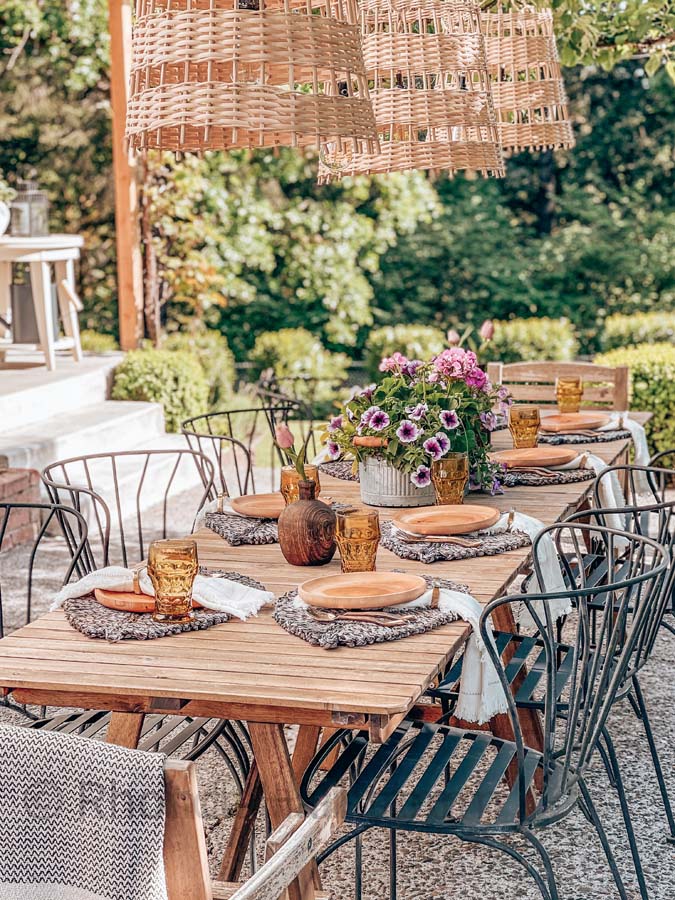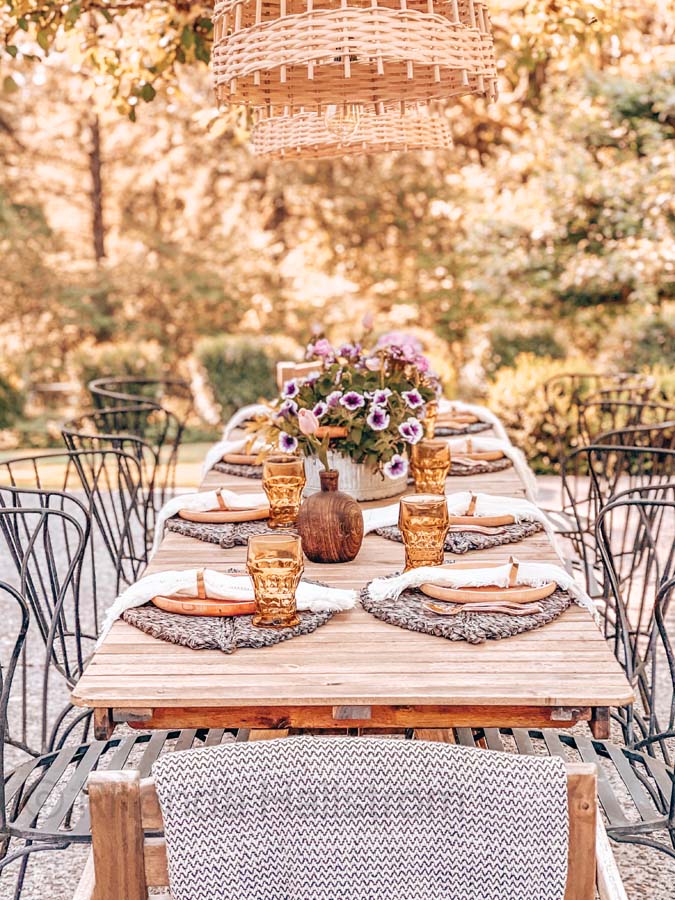 Outdoor tablescape
This summer boho tablescape can also be used as inspiration for a fall look. We have more Fall Tablescapes here on the blog for you to check out. Thanks for stopping by, be sure to leave a comment here or on our instagram at HallstromHome. Here is our How To Build Outdoor Fireplace for more patio ideas!