Are you thinking to install open shelving in your kitchen? Do you worry about how you're going to stay organized? Maybe you already installed them but feel like a mess! I'm the hot mess type, meaning I'm not all about looks. I like to be practical too, because we have seven kids and I gave up trying to be Mrs. Perfect. Here are my tips on How to Organize Your Kitchen for Open Shelving.
Be sure to sign up for my email to get new recipes, crafts and home ideas in your inbox, plus access to our free printable vault! *This post contains affiliate links*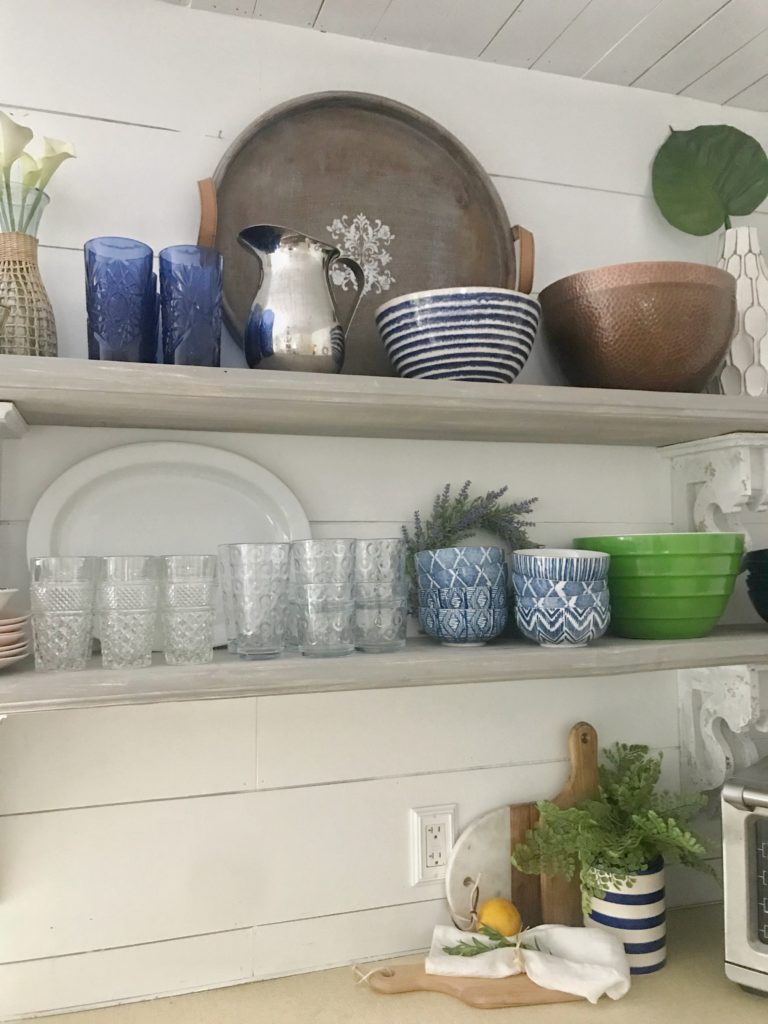 So the first thing I'd recommend is to declutter. Yep that means all those cute knick knacks and gifts that you've been hanging onto, but don't care for should go bye bye! Now if you have a piece you love, use them with your everyday pieces. For me it was important to have the everyday dinnerware easy for the little ones to reach. Take a look at how I organized our newly remodeled kitchen.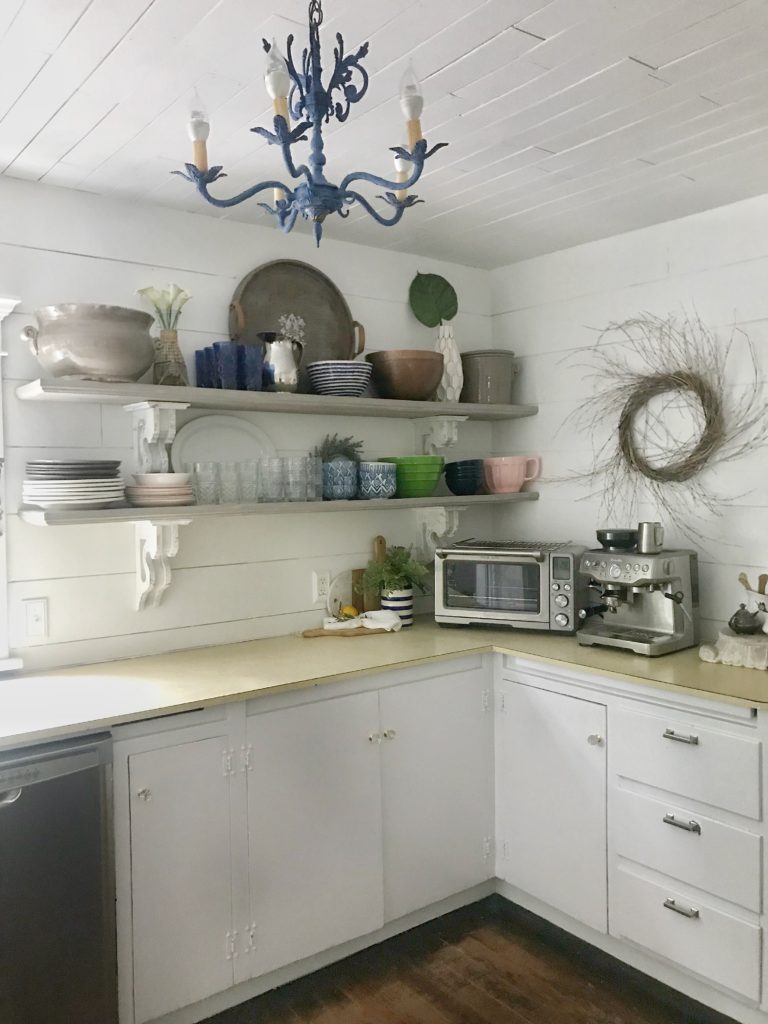 We also use a lot of bowls, so you can see I have a couple collections. I do want to pickup more dessert plates from World Market, but right now I'm still crazy busy with wedding plans. You can find the corbels in our shop here. All the heavy pieces for entertaining go on the top shelf. These are things that I will pull down when needed and yet I think I may have extras I don't need. I should put them in the lower cupboards for later but… things are kinda full.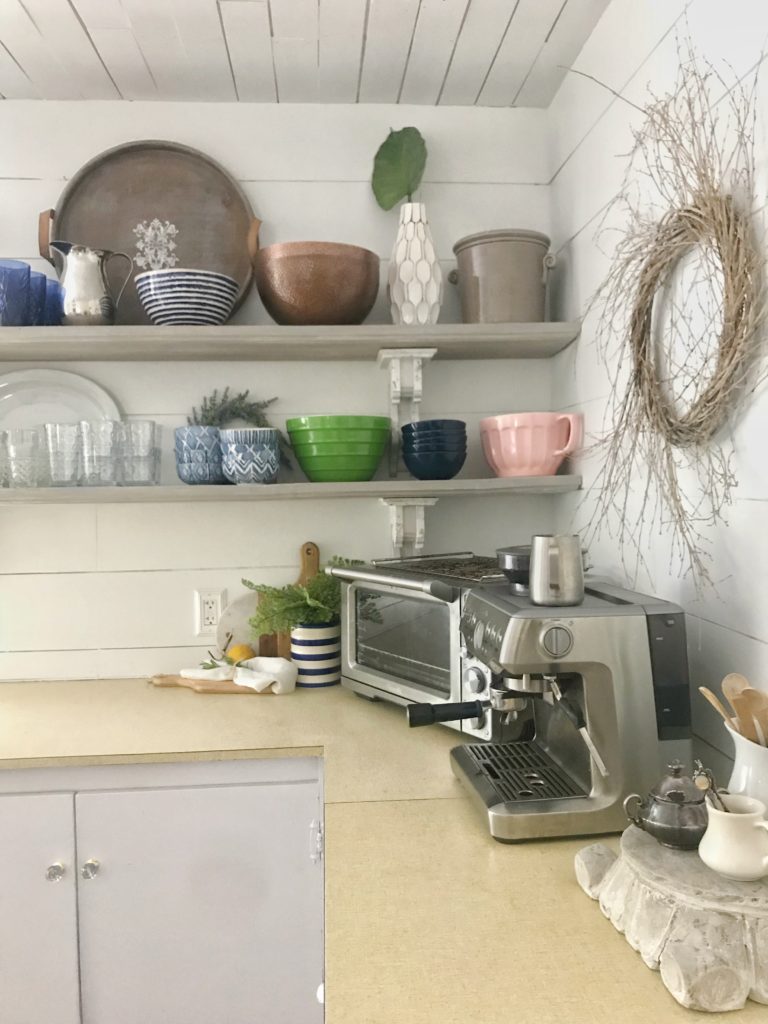 I still have some items below that I don't need but want to give a bit more time to see if I may use them. I've thrown too many things away too quickly and then want them later. One trick is to put into storage in the garage but I fear I'll clutter that area and will never get used. So be careful with that idea! Donating is really the best way to go and actually with our son getting married, I'm pretty sure I'll give his wife some of my pretty bowls.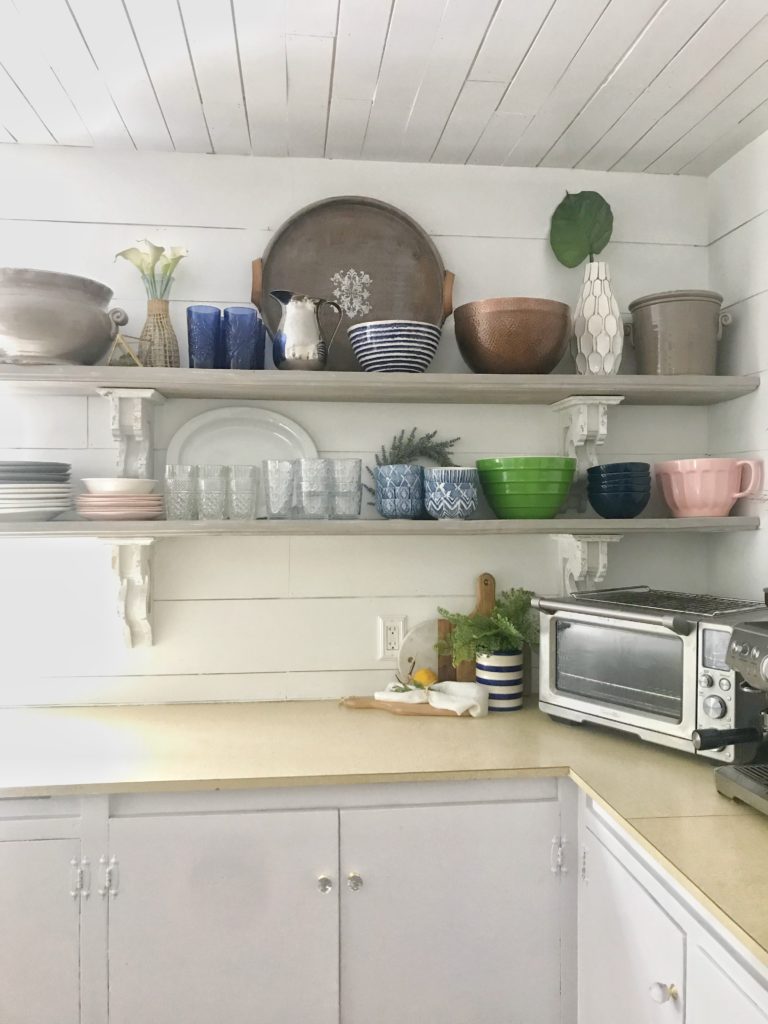 One question I often get is how my dishes don't get dusty and actually they do but I rinse before using. One gal said she couldn't be bothered but I'm like really? It's not that hard to rinse a dish just to have open shelving.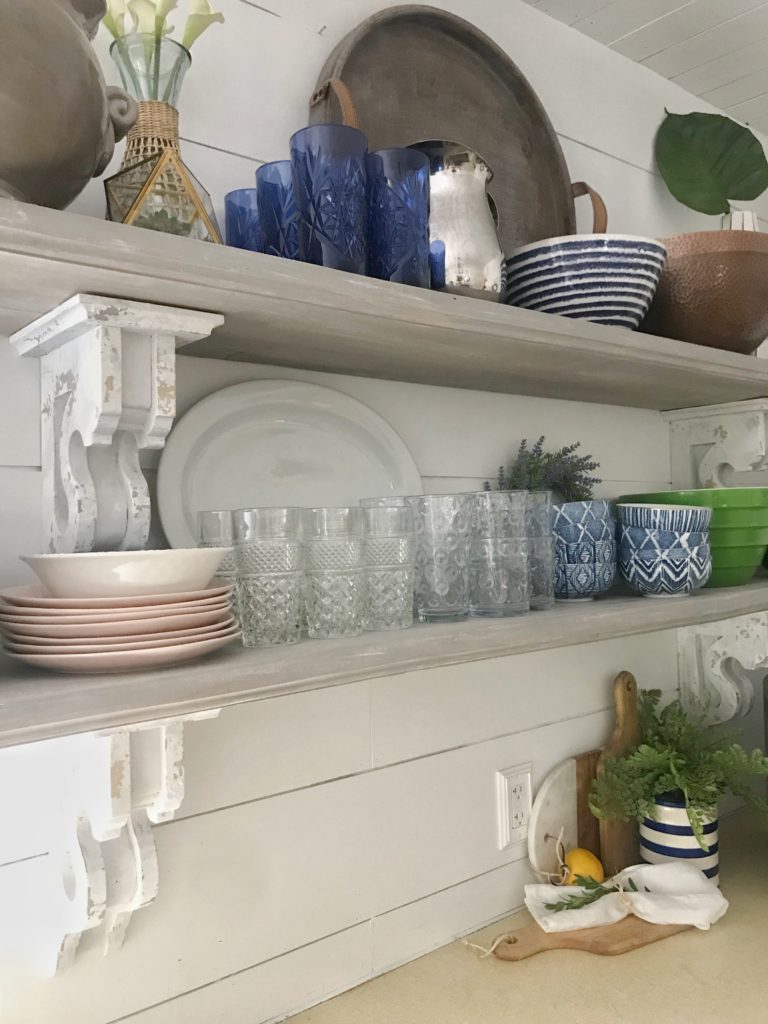 How to Organize Your Kitchen for Open Shelving
It's so much brighter in the kitchen now and for the PNW well I'll take all the brightness I can! Now you can see when we first put up shelves and shiplap here. I also have a page to shop my personal kitchen items.
Be sure to check out the amazing ladies below, to see their wonderful tips!