These are The Best Salted Caramel Rice Krispie Treats You Will Love! I'm not kidding. They are the first to leave the dessert table and everyone is wanting seconds. These are as easy as your normal rice krispies, but much better!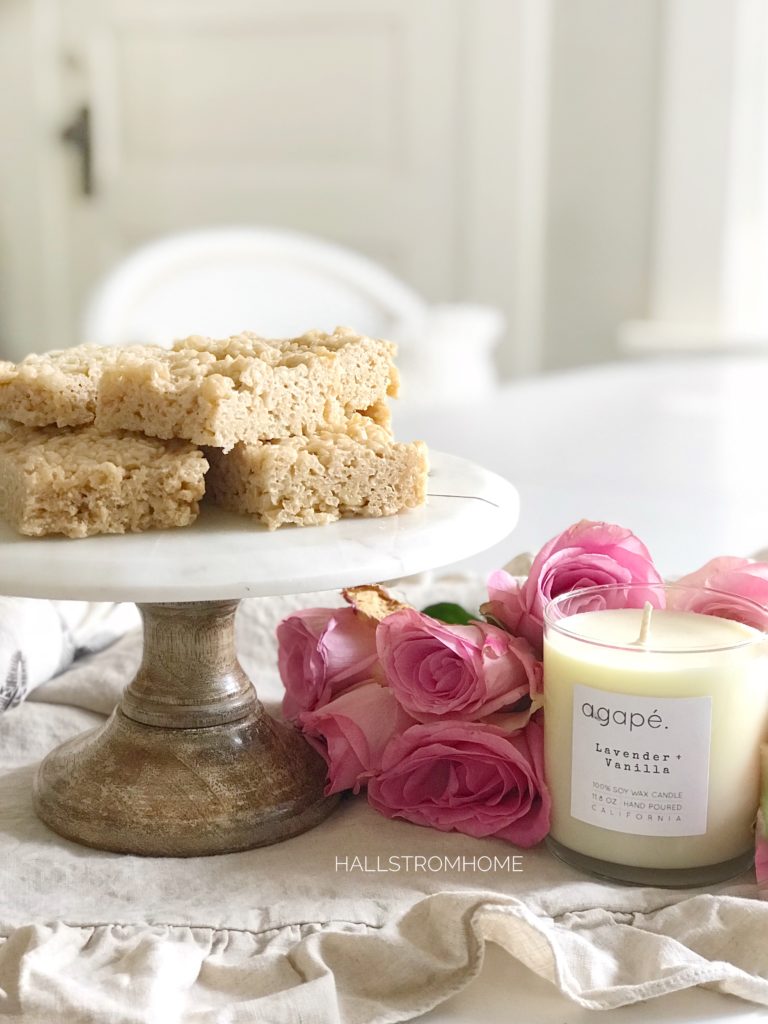 The Best Salted Caramel Rice Krispie Treats You Will Love
In my house these are gone the day we make them! With 7 kids and a tray of caramel rice krispies they are snatched up. That's why we double the batch and make 2 trays..yes they're that good!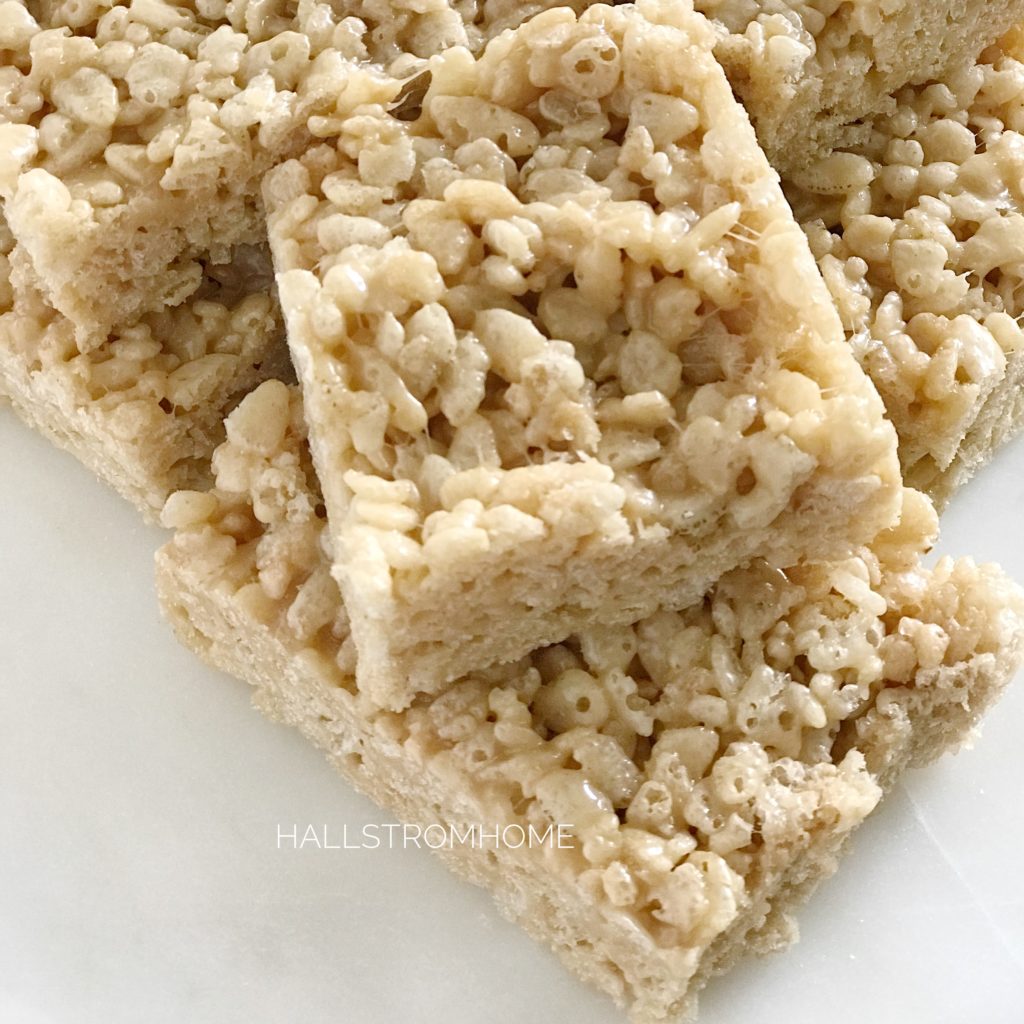 The original rice krispies are delicious, but these are to die for! The salted caramel really does the trick. Take a look at the recipe below!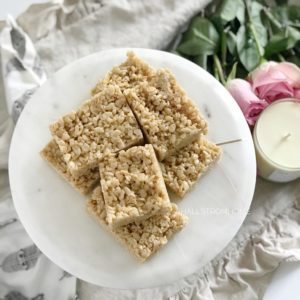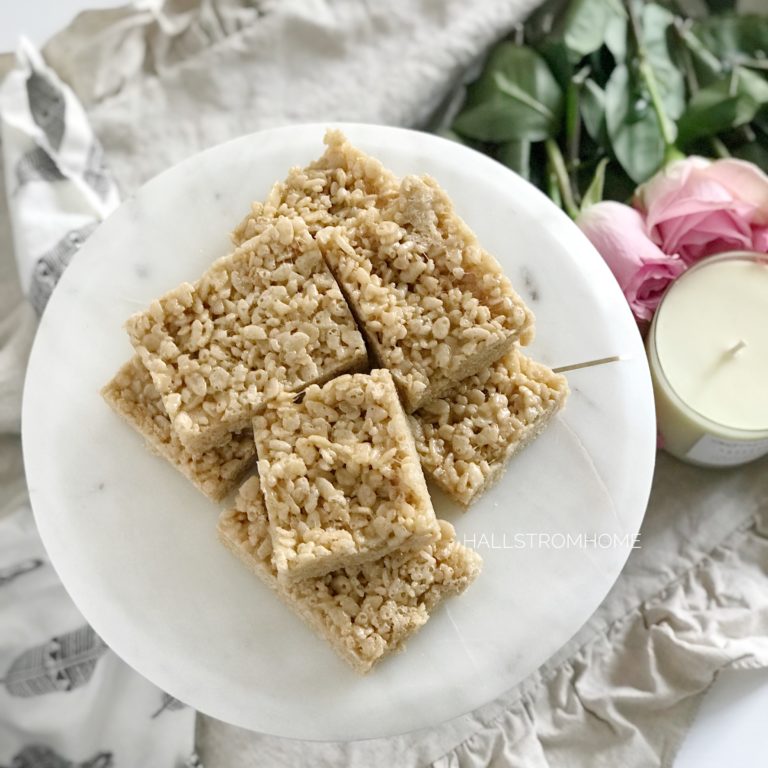 Salted Caramel Rice Krispie Treats
Salted Caramel Rice Krispie Treats are much different than the original. So come check them out and give them a taste.
Ingredients
6

Cups

Rice Krispies

1

Stick

Butter

1/2

Cup

Dark Brown Sugar

1/4

Cup

Heavy Whipping Cream

1

Tbsp

Light Corn Syrup

1

tsp

Kosher Salt or Flaked Sea Salt

10

oz

Mini Marshmallows
Instructions
In large bowl, mix 6 cups rice krispies and 1 cup dry marshmallows. Set aside

Spray your tray with cooking spray.

In large pot, melt the butter on medium heat. Once melted add the brown sugar, whipping cream, and corn syrup. Cook for about 7 minutes and keep stirring.

When caramel is thick add the salt and stir. Take off heat and add the rest of the marshmallows. Stir till marshmallows are melted.

Pour in rice krispies and combine. Pour into pan and allow them to cool.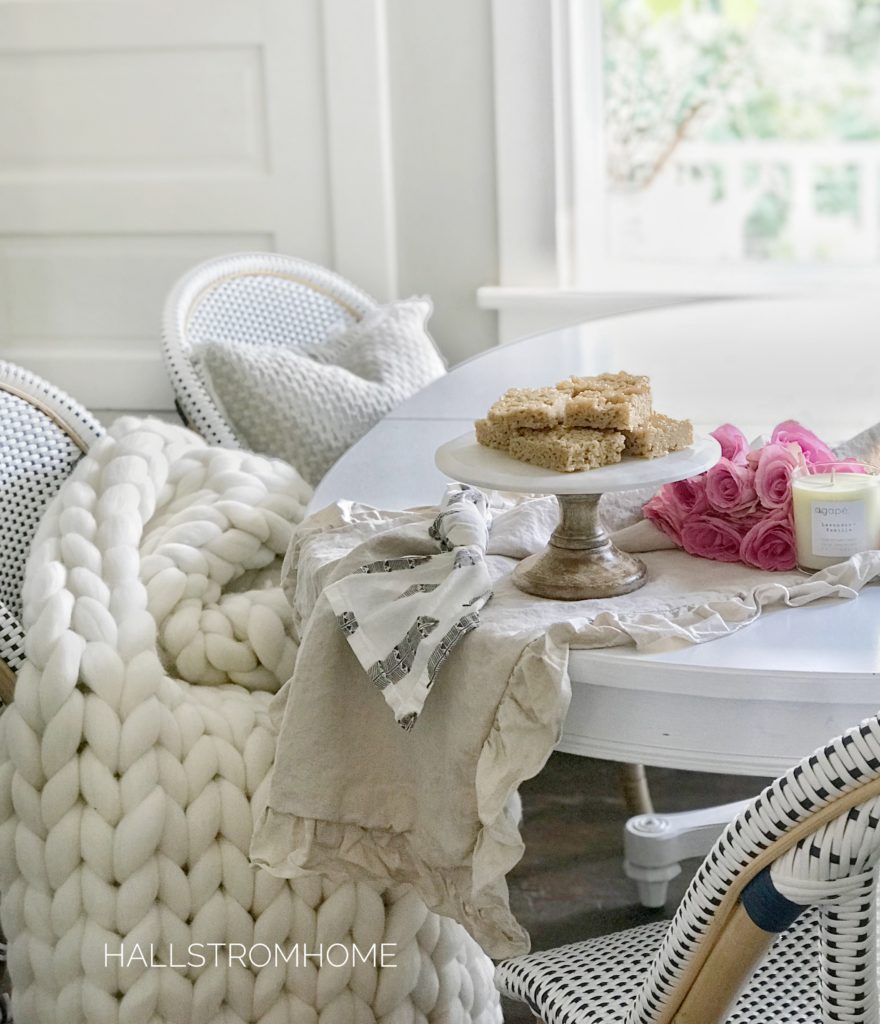 Easy Dessert Recipes
These are the perfect treats for any occasion. Even weddings you can find more wedding recipes here. See that cozy blanket perfect for eating salted caramel rice krispies in? It's from BeCozi, they are the softest and coziest blankets. I have a coupon code RHONDA10 for 10% off your order!!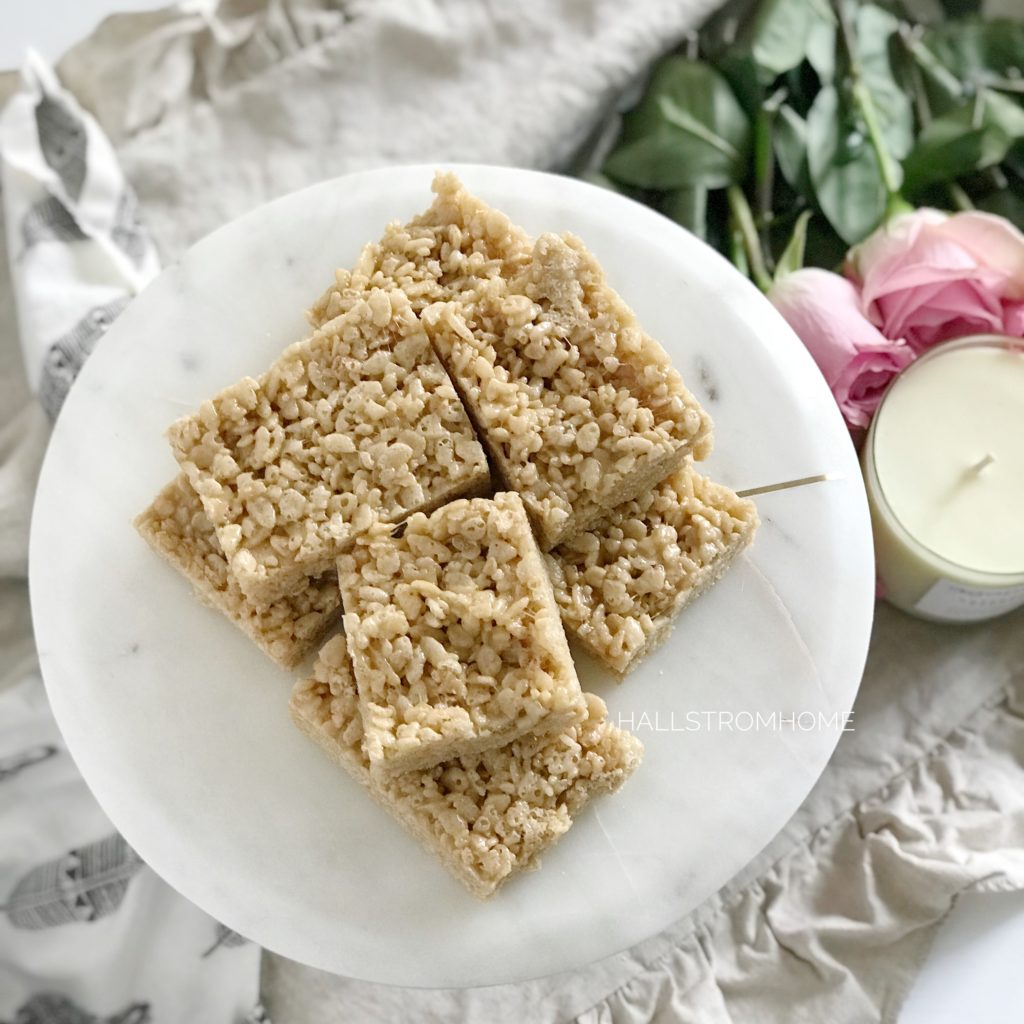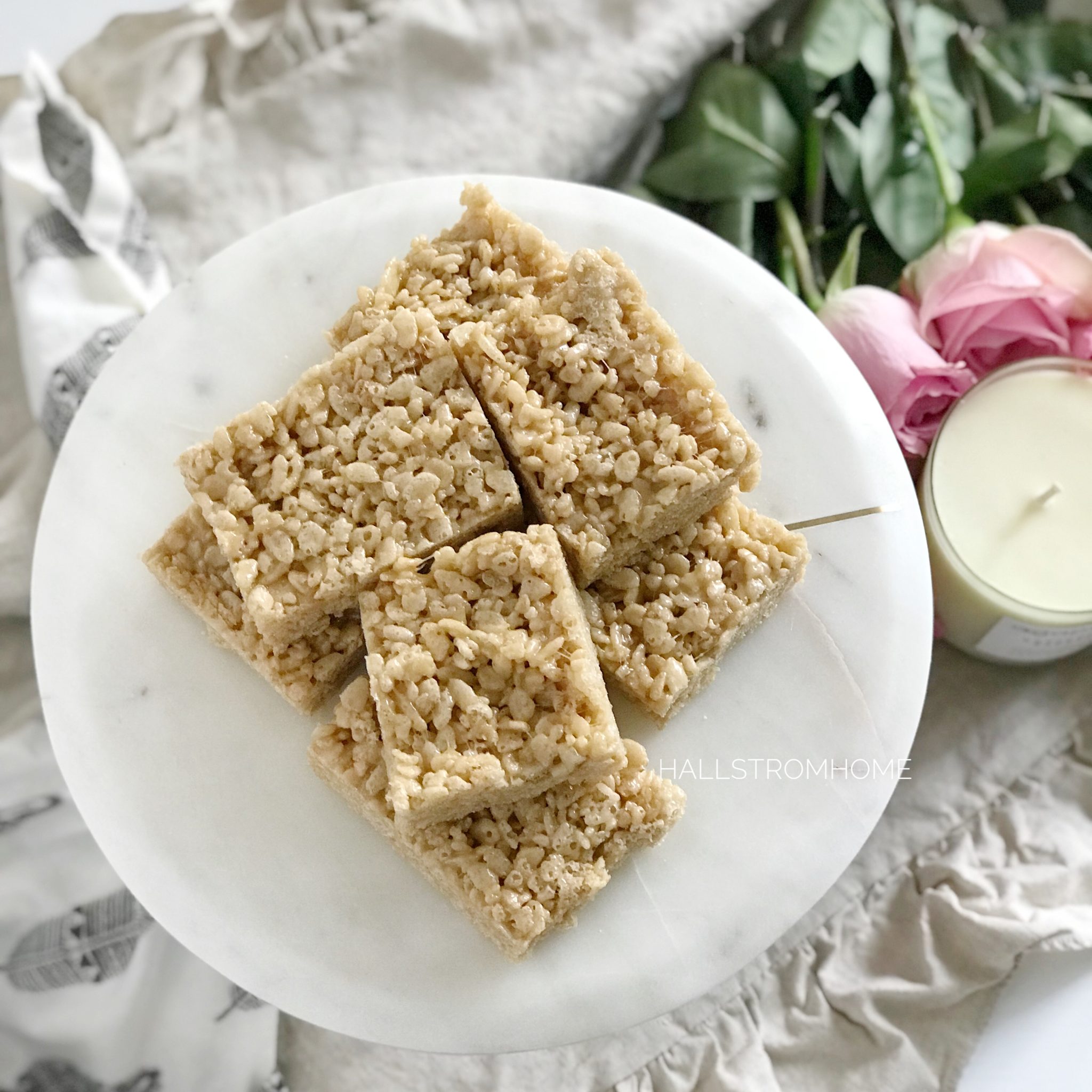 What is your favorite dessert to make? These would definitely be the ones because they are easy and delicious. Plus these make great treats to bring to others homes and everyone would love them. I love bringing these when I am out visiting they are the perfect treat.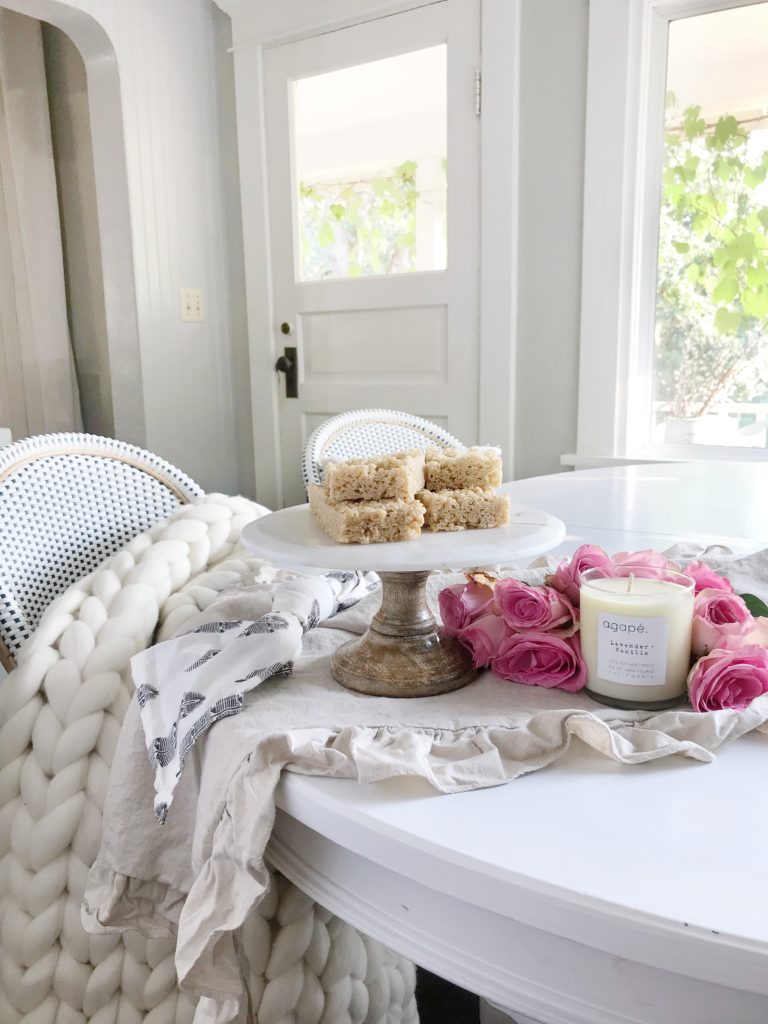 Have you ever tried these? I highly recommend you go to your kitchen right now and whip them up! These will be your new favorite treats! Let me know what you think of them.