This past week we have been in North Carolina visiting my mom and Lily! It has been filled with fun and the beach. If you've heard me talk about my mom before she is like Martha Stewart. She is such an amazing cook anything she makes you will want seconds! She made this Grilled Chicken Salad Sandwich for us when we got to our rental on the beach and it really hit the spot.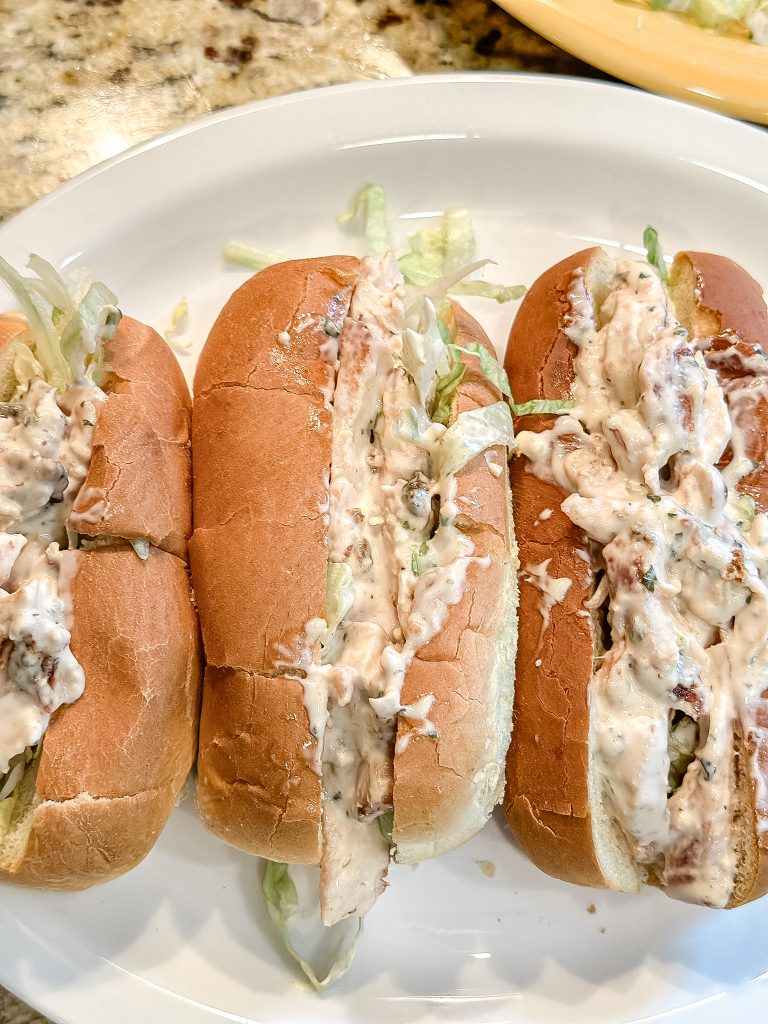 Flavorful Chicken Sandwich
Here in NC we stayed with my mom in the country but we thought it would be fun to stay at the beach a few nights! It was a wonderful spot right on the water so we would wake up and go for a morning swim! My mom made up this sandwich so quick and it was way too good!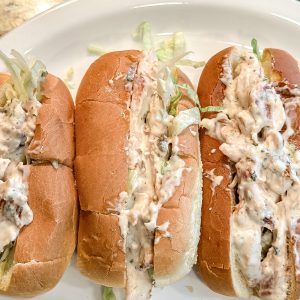 Grilled Chicken Salad Sandwich
Ingredients
1/2

Cup

Mayo

1/4

Cup

Sour Cream

1/4

Cup

Thousand Island

1

Package

Ranch Seasoning

1/4

Cup

Honey Mustard

1

Tbsp

Cilantro

Salt and Pepper

to taste
Instructions
Mix all ingredients together

Add in your grilled chicken

Eat as is or put in a bun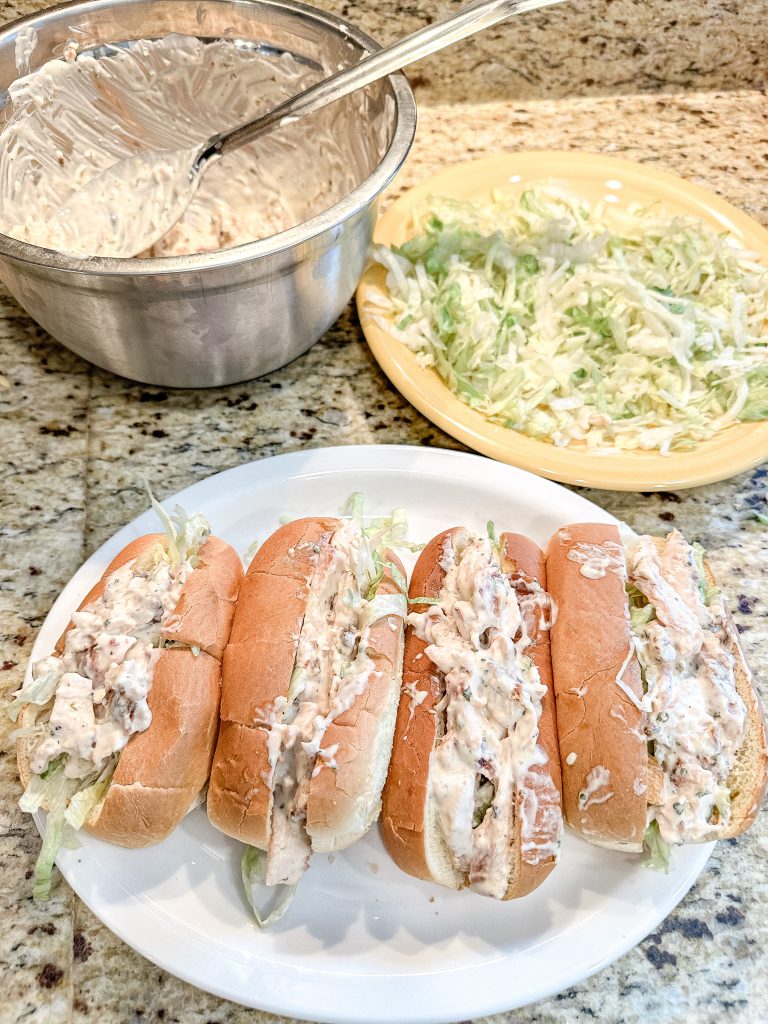 Easy Lunch Recipes
Instead of grilled chicken you can use fried chicken or even canned chicken. Grilled is the best though. She served this with shredded lettuce and then topped it with the chicken on a hoagie bun. This was still delicious on its own.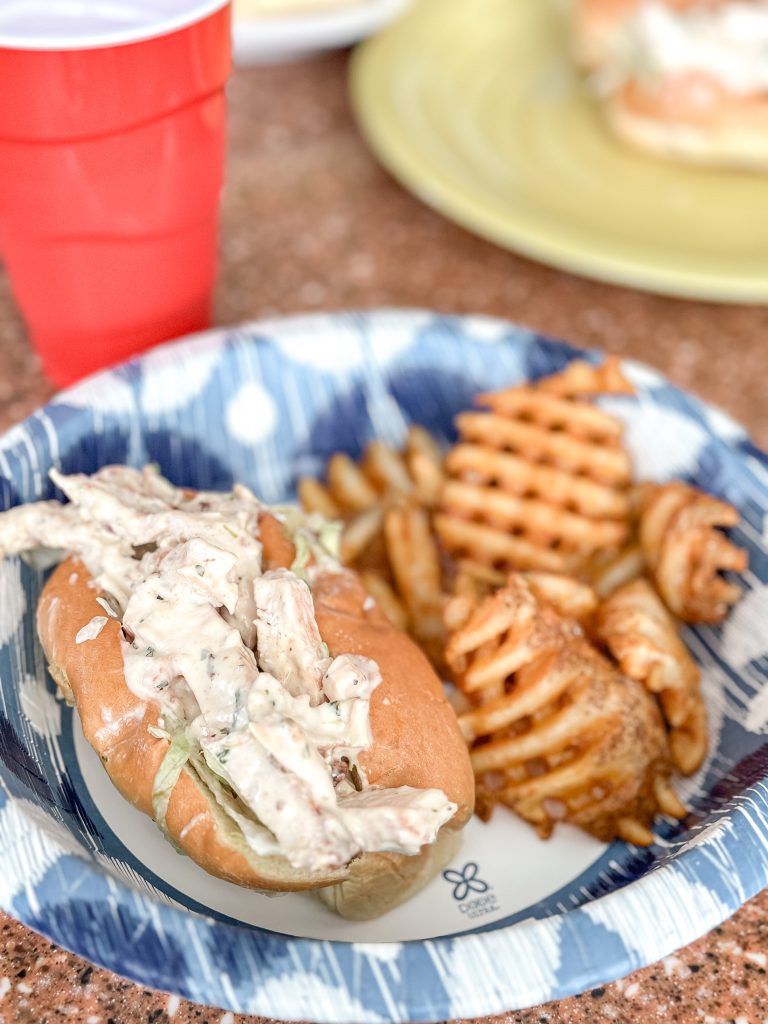 Grilled Chicken Salad Sandwich
If you want another tangy sauce to try, we just make a creamy dill sauce and topped salmon with it. Way too good! This chicken salad is great for serving many people. You can grill your chicken ahead of time and mix your sauce ingredients then combine when you're ready to serve.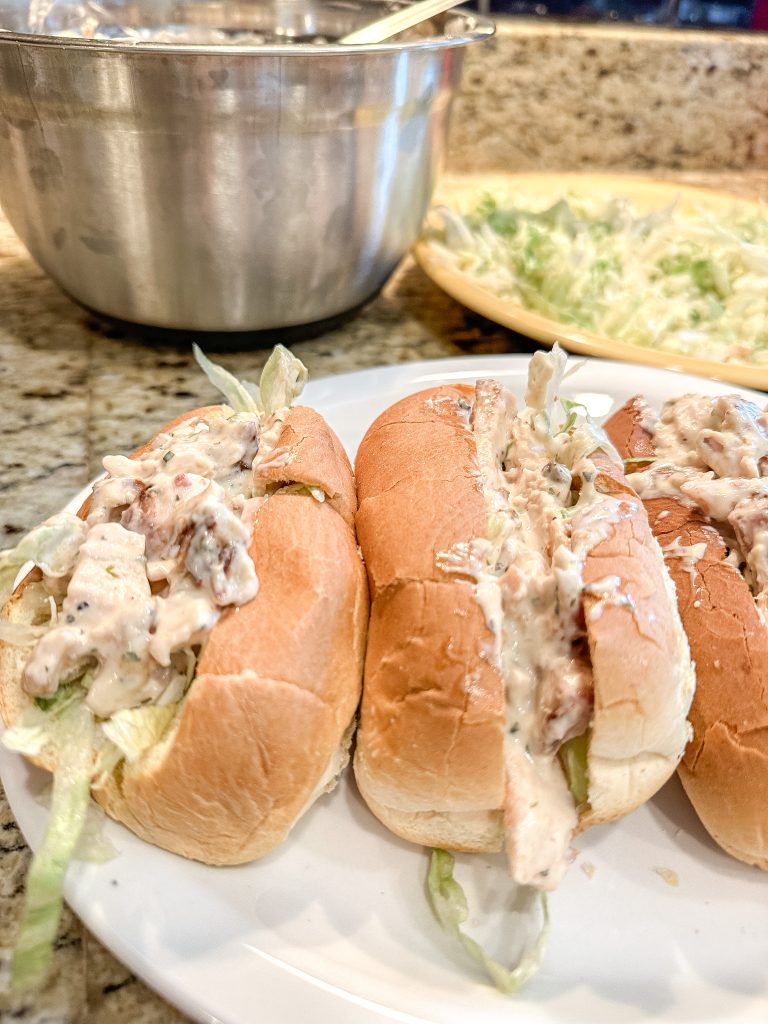 I can't wait to make this recipe for the others when we get home. I'm sure they will love it too!
Follow us over on Instagram if you want to see what goes on at the farm and at the store! If you're local come pop into the store and say hi.