Welcome if you are new to me, I am Rhonda with Hallstrom Home where we paint, create and make life more beautiful each day. Claire my daughter in law and assistant who basically runs everything around. Her and I were in the middle of our work day shipping out orders when I randomly decided it was time to repaint my vintage bike to match Tilly the trailer that we just got in for our vintage trailer fixer upper challenge. Here are the steps on How To Paint A Vintage Bike.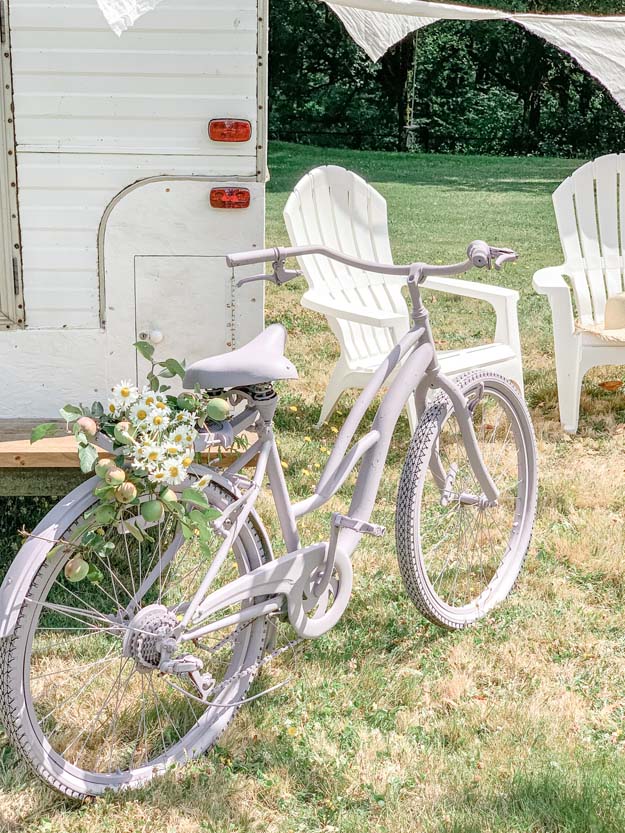 I wanted the vintage bike, I think I will call her Milly. It's short for Mildred and it sounds cute with Tilly. She needed a fresh coat of paint in a modern farmhouse color to pair nicely with Tilly the trailer. Tilly I think will be blue but I am not sure yet. I will share Tilly next on the blog so you can see all the details of fixing up an old trailer. You can take a look at Claire's before photos of her camper. I do have a blog post on how to spray paint a vintage bike. This is Milly before her new color which was hand brushed on.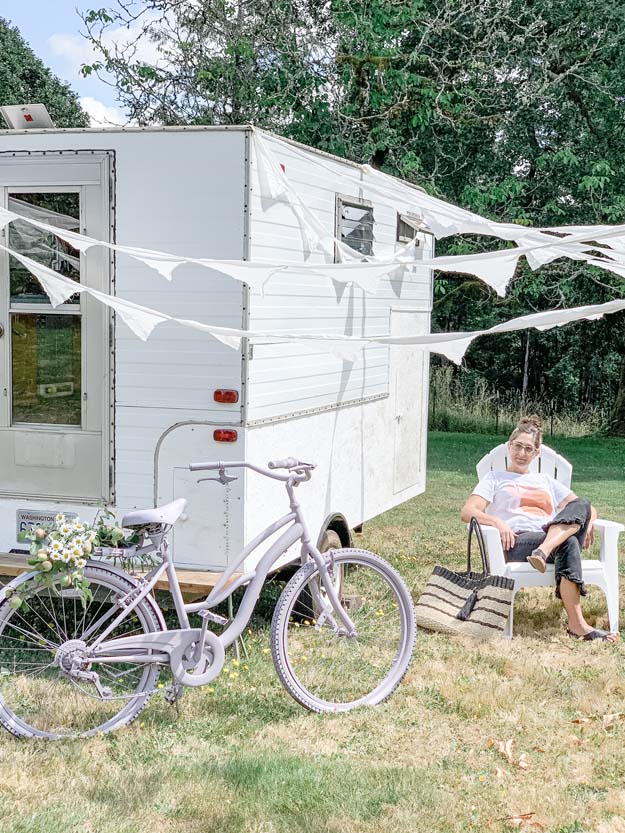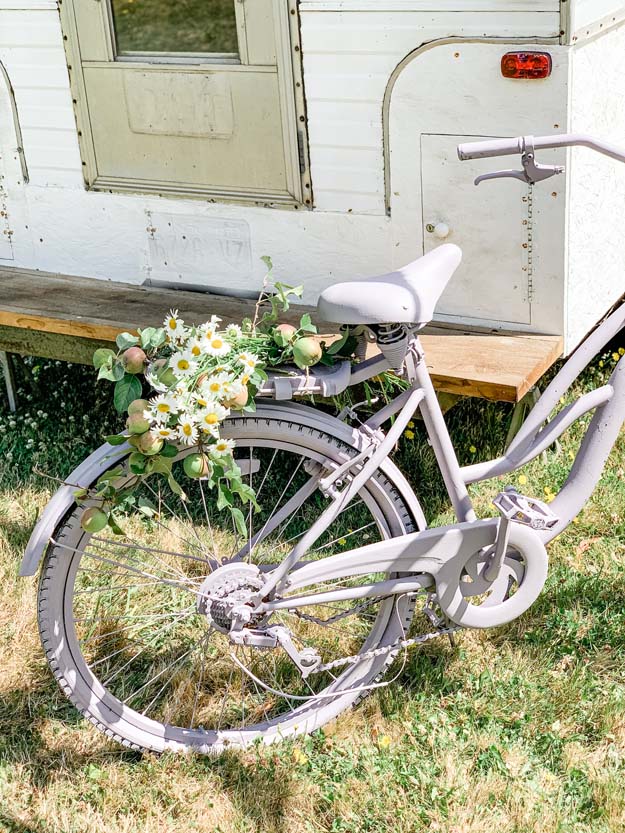 How To Paint A Vintage Bike
For this diy we used Fusion Mineral paint in Divine Lavender. It goes on so smooth and has great coverage. Read more about Fusion here. We didn't even prep the bike to paint. We just used the air nozzle to blow off any dust and dirt. Because it might have been sitting in the garden for a while.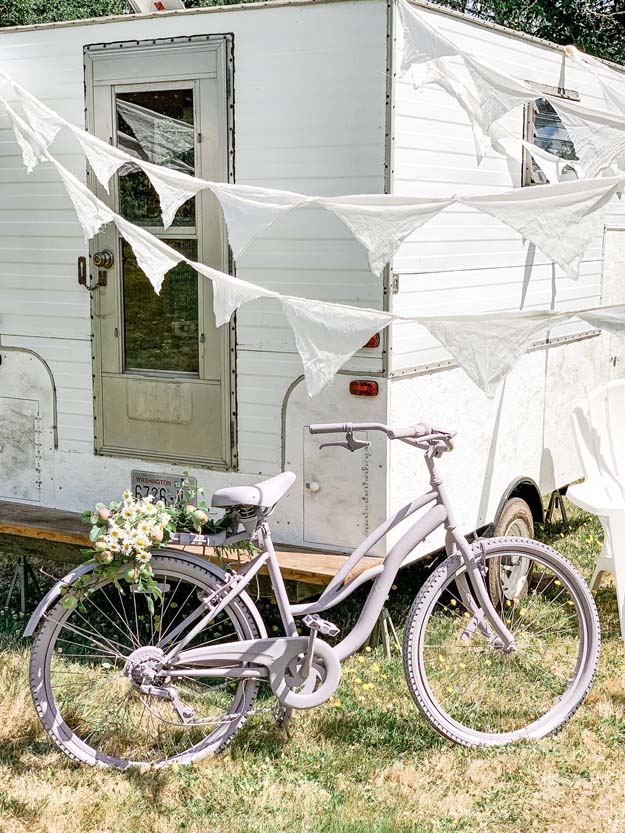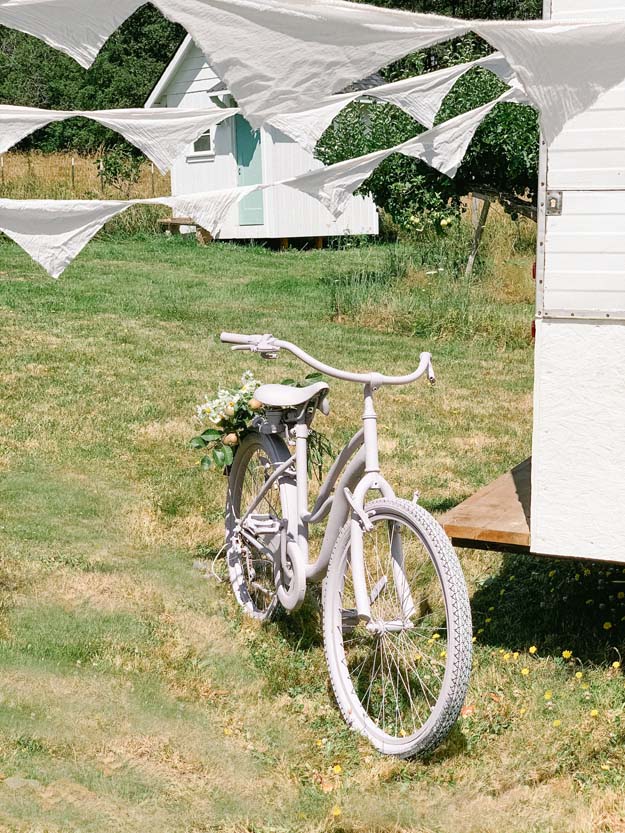 Both Claire and I just went for it. Overall it didn't take long to paint it at all! We only did one coat of paint and there was no blue showing through. So that worked out great. Just be sure to wear your painting clothes, because we had splatters all over us.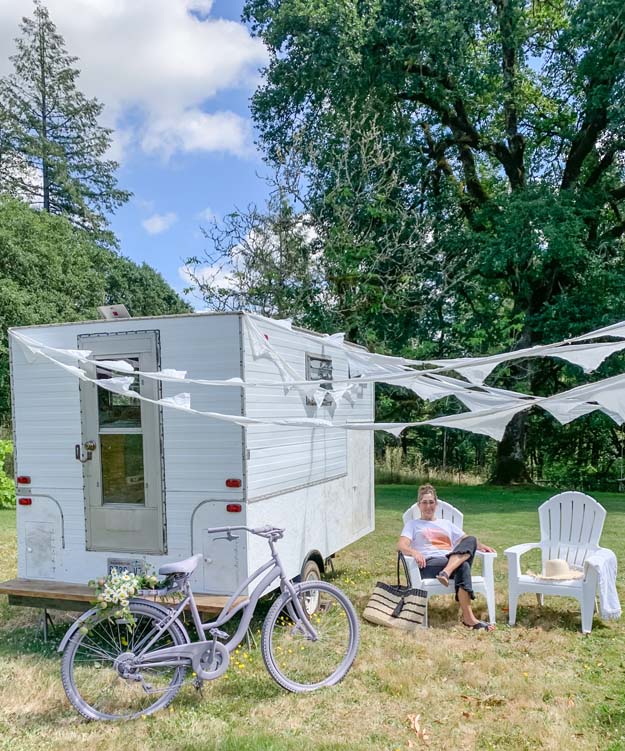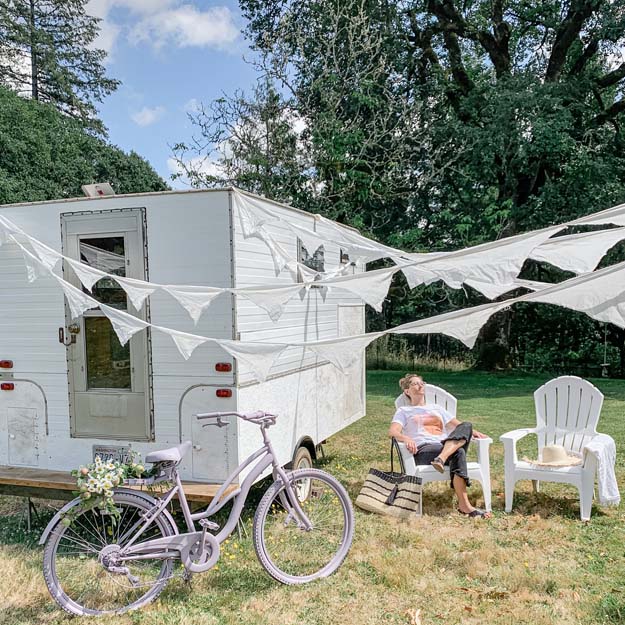 DIY Paint
While we waited for the paint to dry we went and hung up our bunting banner. Isn't it cute! Then it was time to take a quick nap in the sun.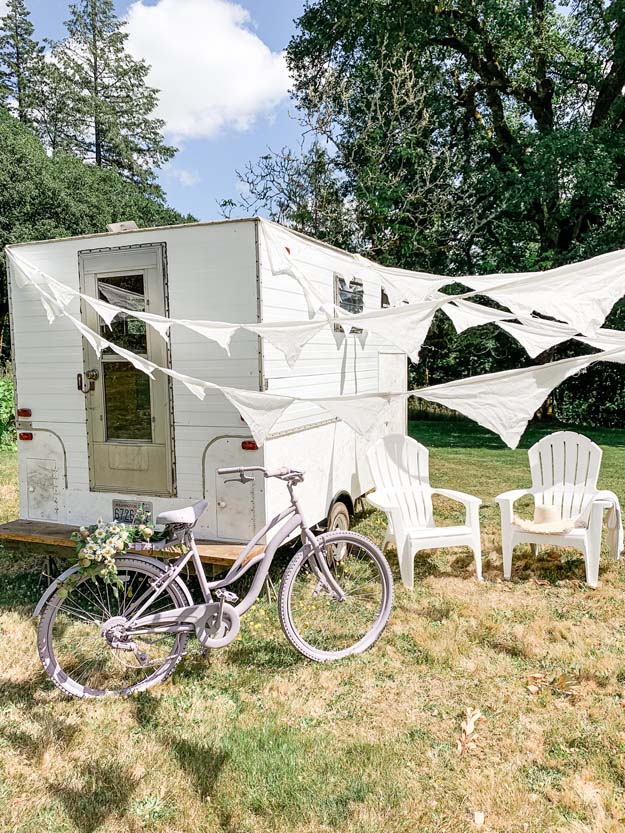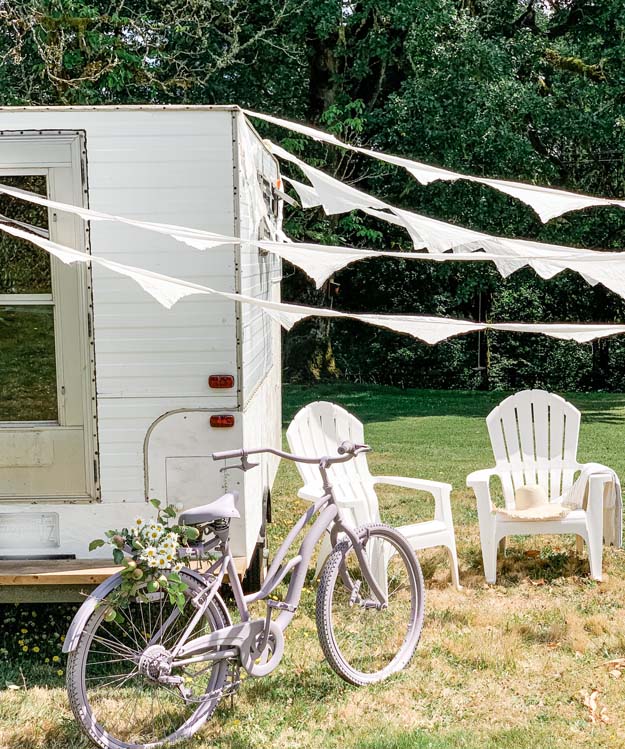 Once the bike was nice and dry, we rolled it out to the camper. It is the perfect spot for my little bike!