Easter is right around the corner! So get ready for our great Easter DIY's and decor for an easy no stress holiday. Today, I'm so excited to share with you the great products we found to Set an Easter Tablescape.
Be sure to sign up for my email to get new recipes, crafts and home ideas in your inbox, plus access to our free printable vault! *This post contains affiliate links*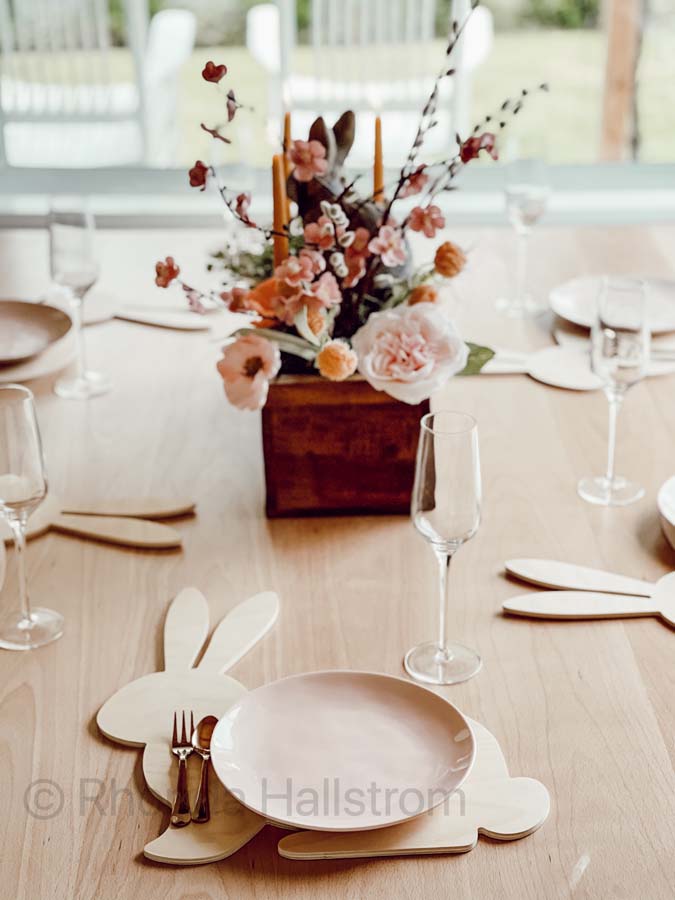 Elegant Easter Table Setting
Holidays come and go every season but to make them special and different each year makes them all the more fun. To have fun I have learned to make it easy. For this tablescape I grabbed my soft pinky flowers, a chalk painted bunny and wood trug for the centerpiece. After layering the flowers around the bunny I added some candles in and the centerpiece was done. We have our Wood Trug in stock here if you would like to check them out!
Bunny Plate Charger
The next part to setting up a tablescape is choosing your dishes and silverware. I found the cutest plate chargers on amazon that are perfect for this Easter tablescape. I started off with laying the chargers out and moved to finding what dishes mixed well with the decor. Going neutral is the easiest way to keep it simple so after finding all my dishes the tablescape was done. I'll link the Bunny Plate Chargers here.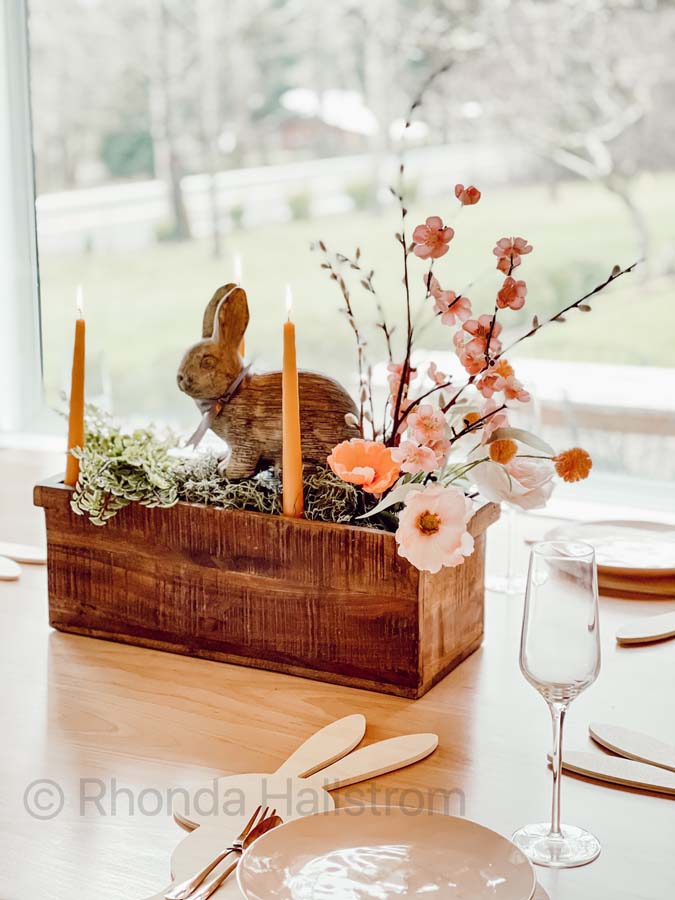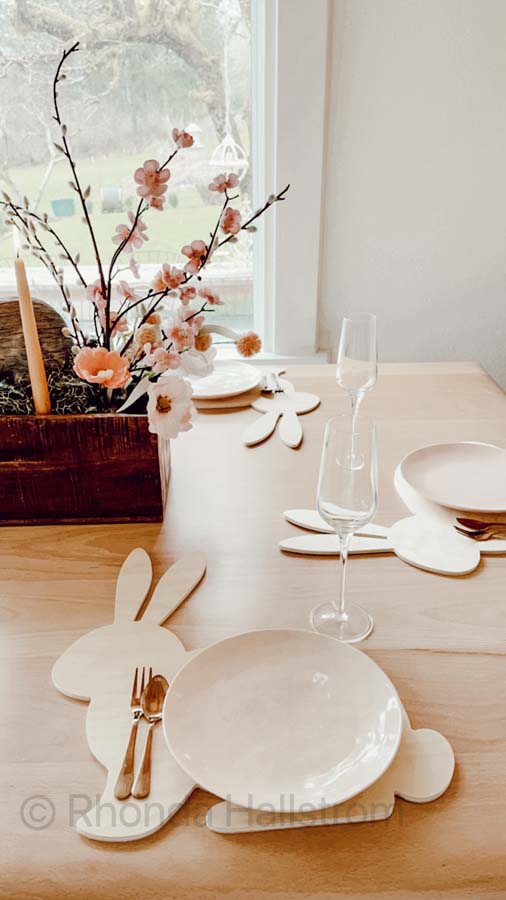 Easy Holiday Tablescapes
Reusing dishes for each holiday is one of the easiest ways to keep it simple. I like to switch up the decor each year to something different but knowing what works best for your style makes reusing dishes a lot simpler. Just switch up the centerpiece and it all feels brand new.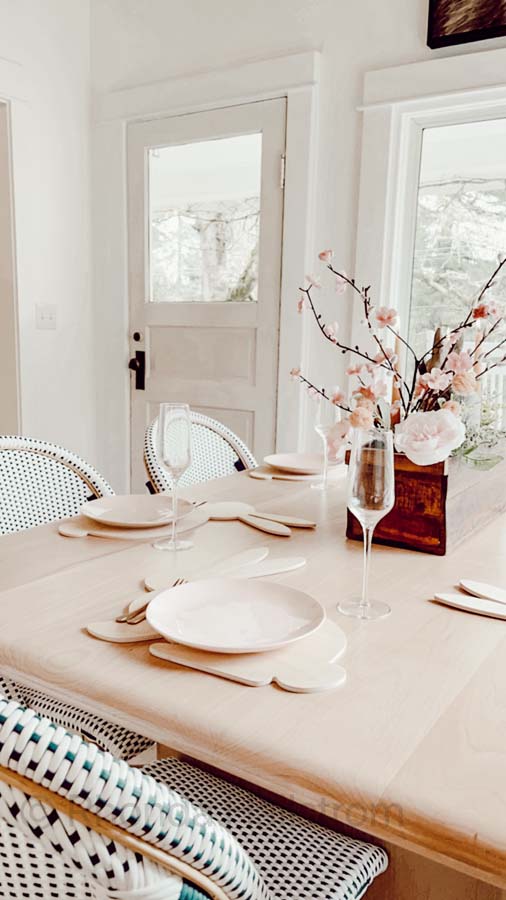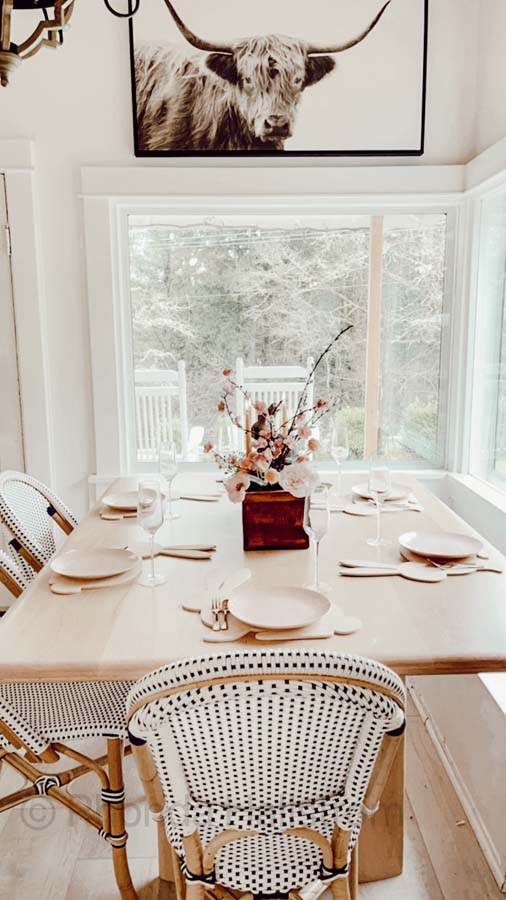 Modern Farmhouse
This tablescape is one of the easiest I have made and look how beautiful it turned out. With no stress and no worries for the holiday decor the only thing I'm going to think about is the food. Check out our Cookie Dessert Charcuterie Board for an easy food idea. Thanks for stopping by!