Do you love Styling Candle Holders? If you do, I'm telling you now, we could be BFFs! 😉 I have a set of candle holders in just about every room of my house and my collection is still growing. I am obsessed with candle holders and homemade chalk paint to say the least.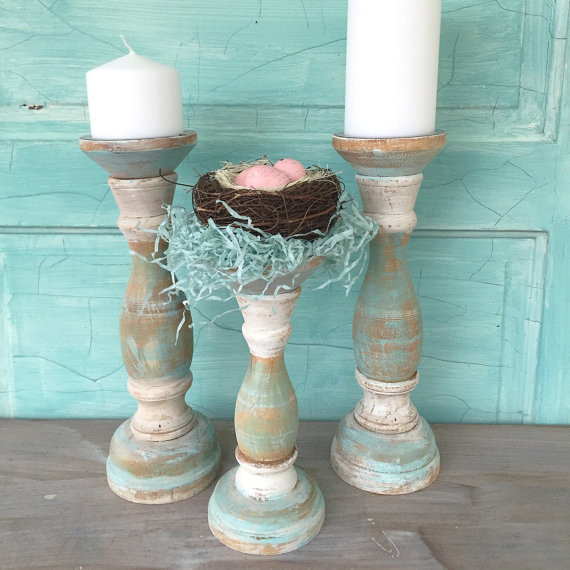 You may have read my post Designing French Wedding Candle Holders where I show how I create my unique candle holders. In this post I will show you the fun part: styling the candle holders 🙂 Since there are so many beautiful candle holders out there, it's hard to pass them up! To add a little bit of fun, I like to pair them with other items like moss, nests, birds, even small clocks.
GET THE LOOK
I will include affiliate links below so you can get the look.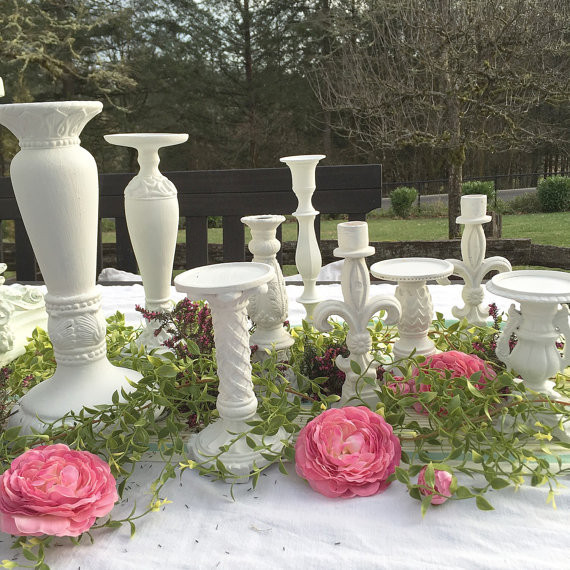 I thought I'd show you some great ideas of how I like styling candle holders. 
Styling Candle Holders
Spring is coming so I thought I would show an example of an outdoor candle holder collection that I created. Here is one of my blog posts Vintage Outdoor Garden Party Decoration Ideas where I show my love for outdoor parties and weddings. I paired this set of candle holders with greenery and flowers to add just a splash of color. Them I white chalk painted them, to make these candle holders fit a pretty shabby chic style. I will include my homemade chalk paint recipe here, because this is super easy to make.
If you don't have time to make your own chalk paint, these amazing products work great for less mess and time spent. If I'm in a hurry I LOVE LOVE Annie Sloan chalk paint. As a painter, I have tried many different brushes but I have to say, my all time favorite is the Wooster Brush. It brushes on perfectly and is my tried and true favorite.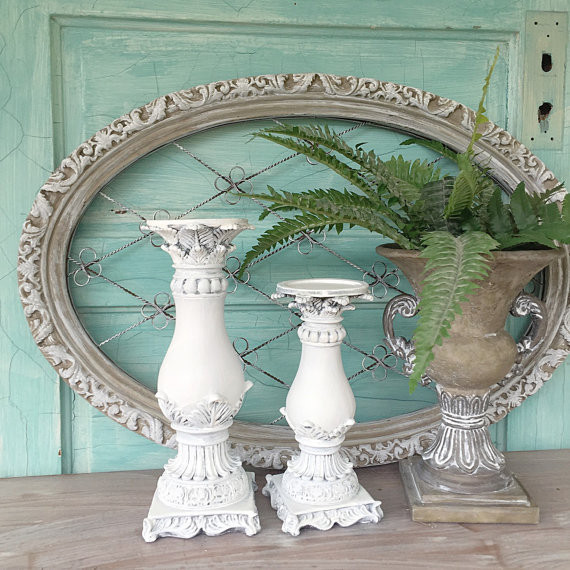 Greenery adds so much freshness and color, so I love to pair it with my candle holders. Frames also catch the eye and add charm to your candle holder decor.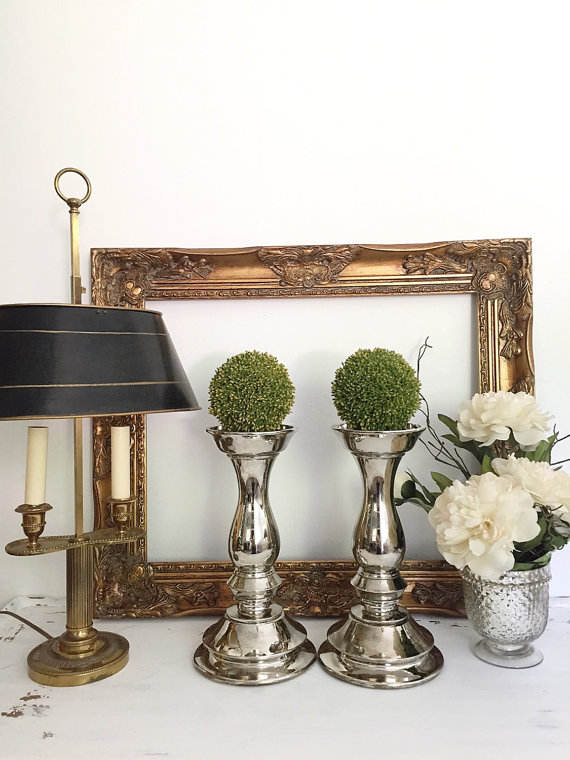 To find most of these candle holders be sure to check out my Etsy shop here. All these rich colors like silver and gold, make for an elegant setting.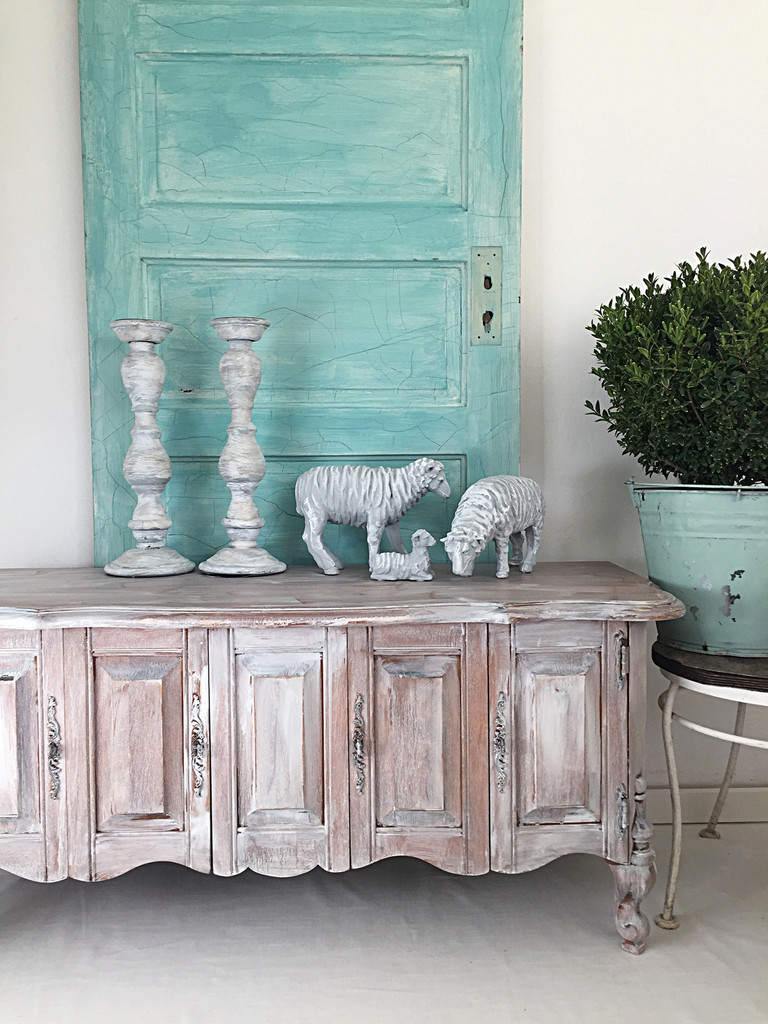 I paired these soft grey homemade chalk painted candle holders with a set of sheep for a lovely shabby chic vignette.