We are so excited to be introducing our natural flax linen pillow shams to our collection of Pure washed linen bedding. Having bedding that is soft and breathable makes for a wonderful nights sleep. Never too hot or too cold, makes linen bedding ideal. It's also easy to wash and gets softer with each washing.
Introducing Our Natural Flax Linen Pillow Shams
Our in stock linens are available in the colors bright white, natural linen, and a few items with sky blue. Our white linen seems to be the most popular right now. With the sky blue being our second most popular color. We have a few one of the kind linen pieces, you will want to grab them before these great pieces are gone.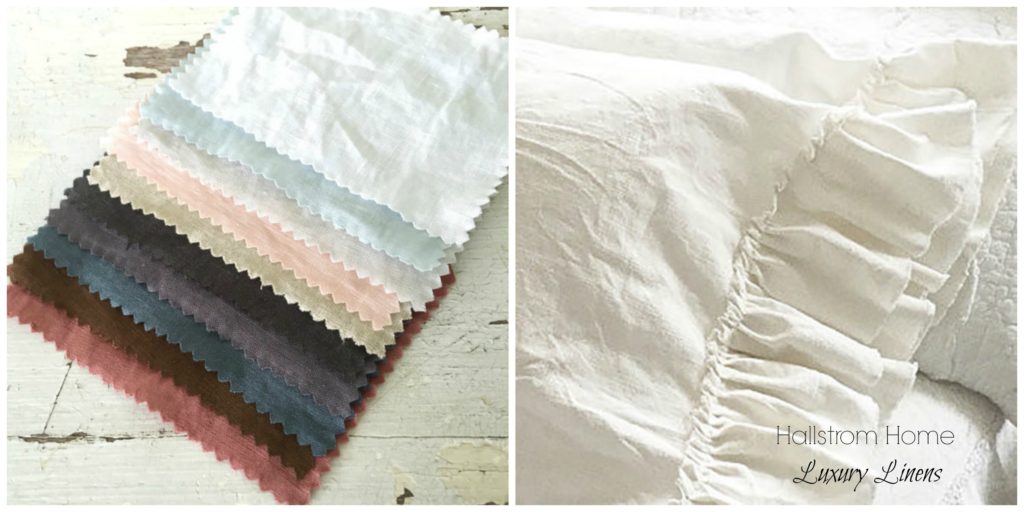 This natural linen bedding is so dreamy. These linens will give your bedding the most beautiful makeover. In our shop we also provide shower curtains. A three ruffle linen shower curtain is very popular for bathrooms and it will really make your space more elegant.
I can't tell you enough how much linen is throughout my home. I swear by it! You will absolutely fall in love. Many don't know until they try it. Softer with each wash, now who wouldn't want that. Take a look at our shabby chic linens to read about all the benefits.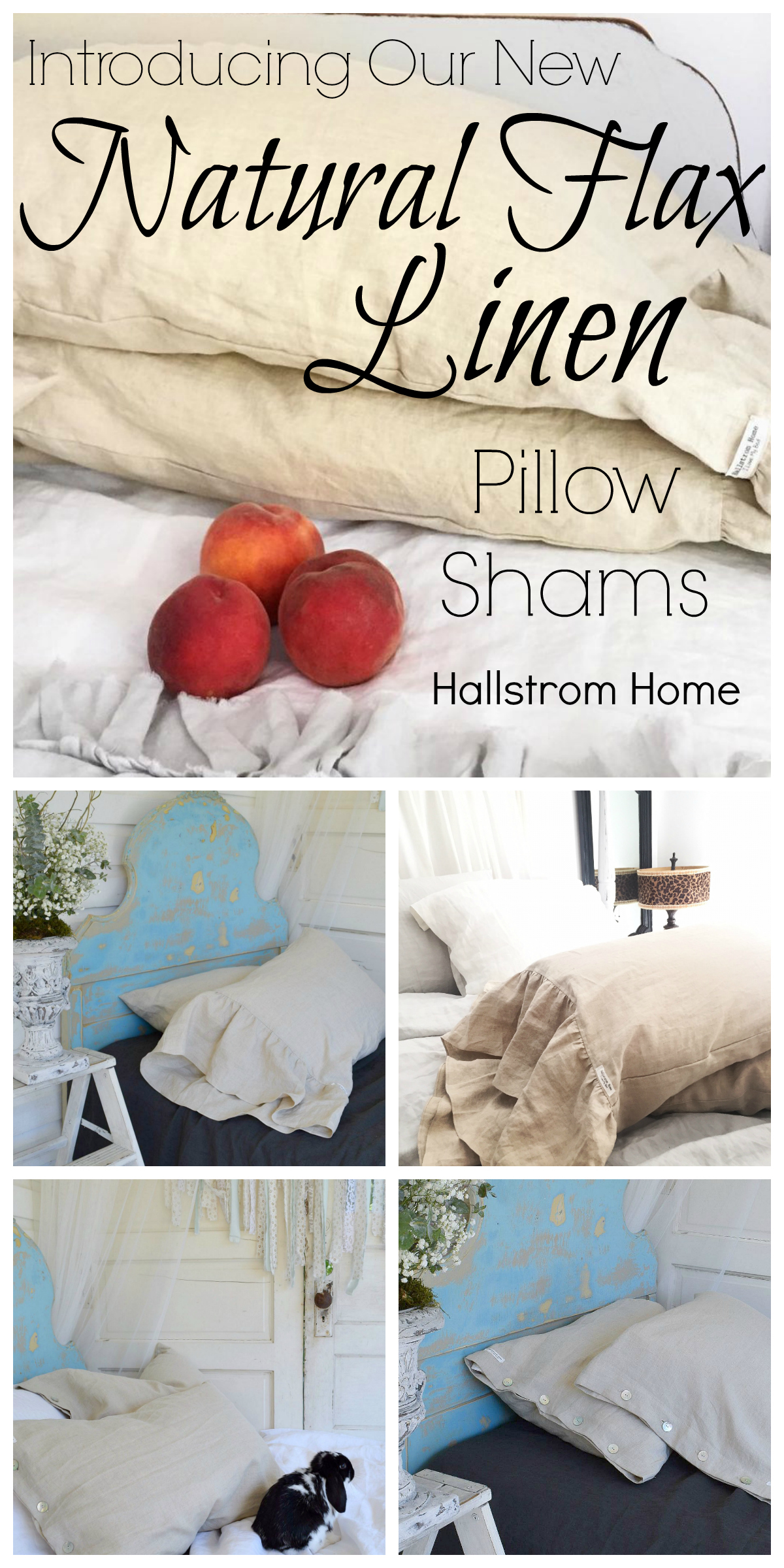 This color "natural" linen is one of my favorites because it is gorgeous paired with any of our linens.  You can get good ideas on styles when you follow our Instagram feed. This is where we show real life on the farm and where we create our custom home decor and linens. We welcome you to join our Pinterest account for daily inspiration.
We offer a few pieces for linen bedding in our online shop. But one of the favorites is our ruffled bolster pillow. It is such a great accent piece to place on your bed or even in your living room.
Vintage Society Co has a great blog post on all of the great reasons why to love linen!
Shop Our Linens