Transition Your Decor: Summer to Fall can be difficult but I will help you make it so easy!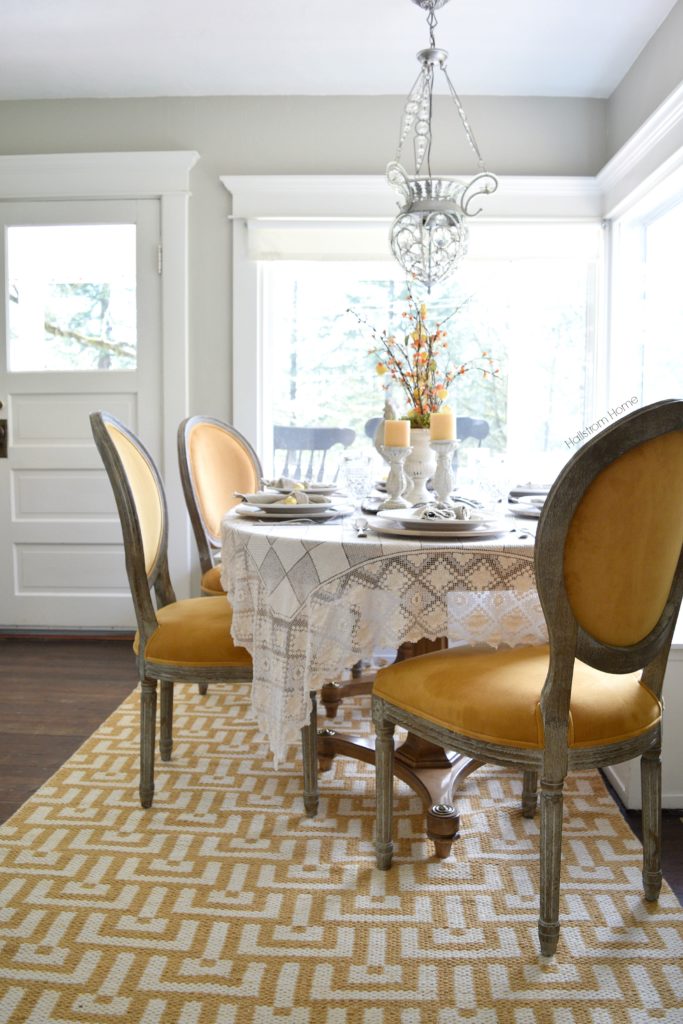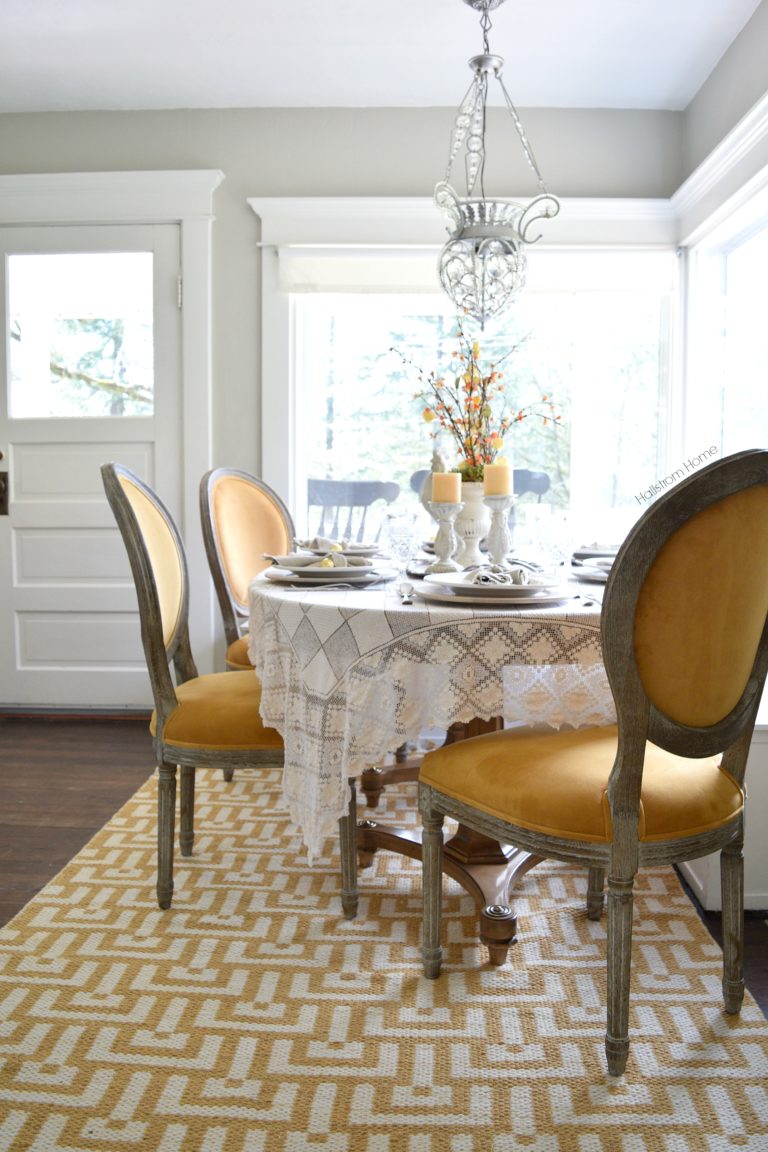 Don't get me wrong, I looooove those warm, lazy summer days, but who doesn't look forward to the crisp and cozy days of Fall? I mean can't a girl dream? And the best part is the Fall decor. I definitely love the season. One of the easiest ways to decorate for Fall is to simply add the colors of the season. Golds, oranges, coppers, and creams. If you are a neutral person, just one pop of copper is all you need. These warm colors add such a cozy feeling to a room and instantly add a touch of autumn flair. It's August, which means Fall is right around the corner so get ready to Transition Your Decor: Summer to Fall!
The first piece I used to transition my decor from Summer to Fall was this big yellow and ivory patterned rug from World Market. It's such a fun pattern and it comes in different sizes too. I'd like to get the smaller one for my entryway. (click here for more info on my entryway) So if you're ever gift shopping for me…wink wink. 😉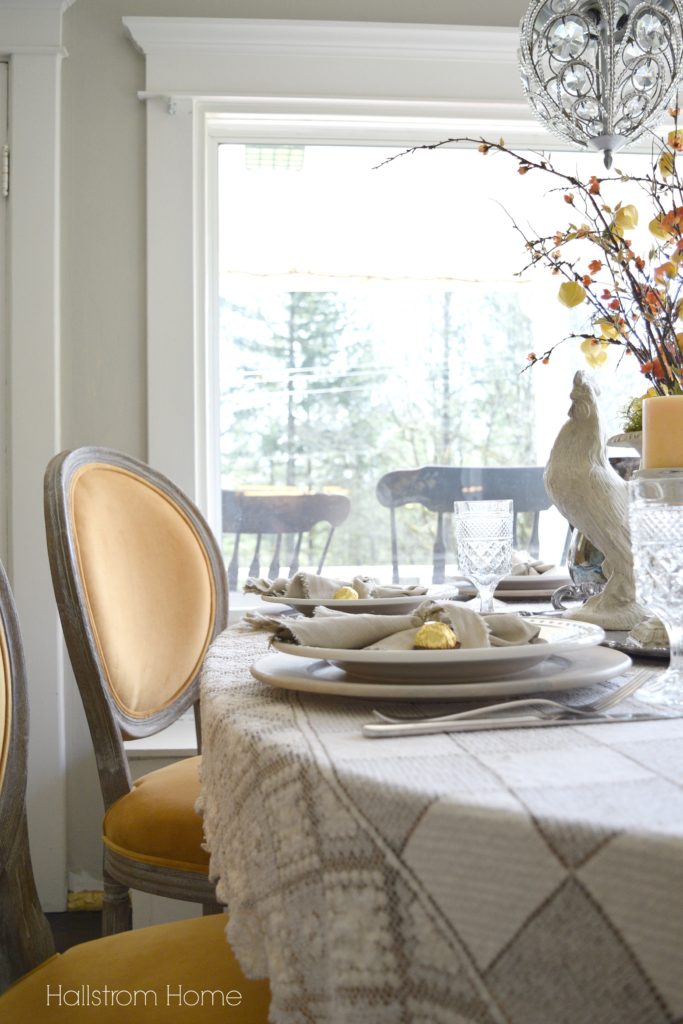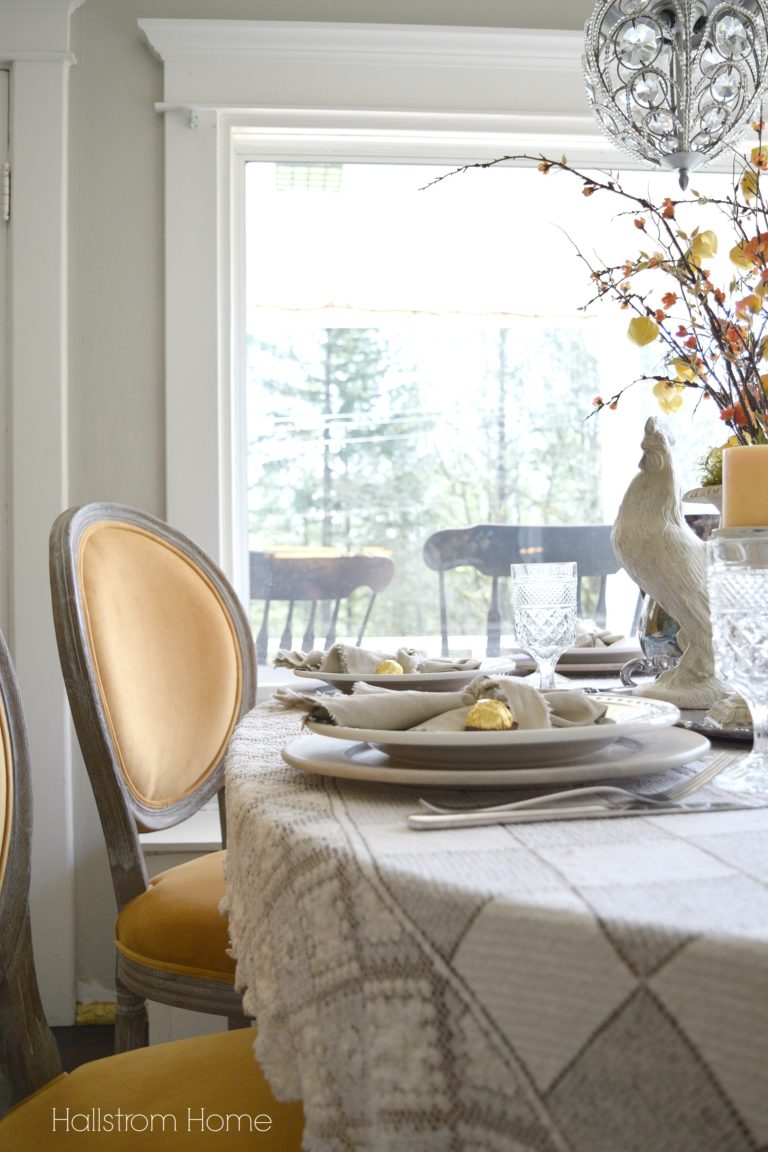 While I was shopping at World Market, I found these chairs and instantly fell in love. When it comes to shopping, I sometimes go crazy (did I just admit that?!). No, seriously though, these chairs are one thing that is totally worth it. They add such a rich pop of color that is perfect for the season. If you are more of a neutral person, there are a TON of other color options available at World Market. I was debating getting these chairs or else the charcoal colored ones.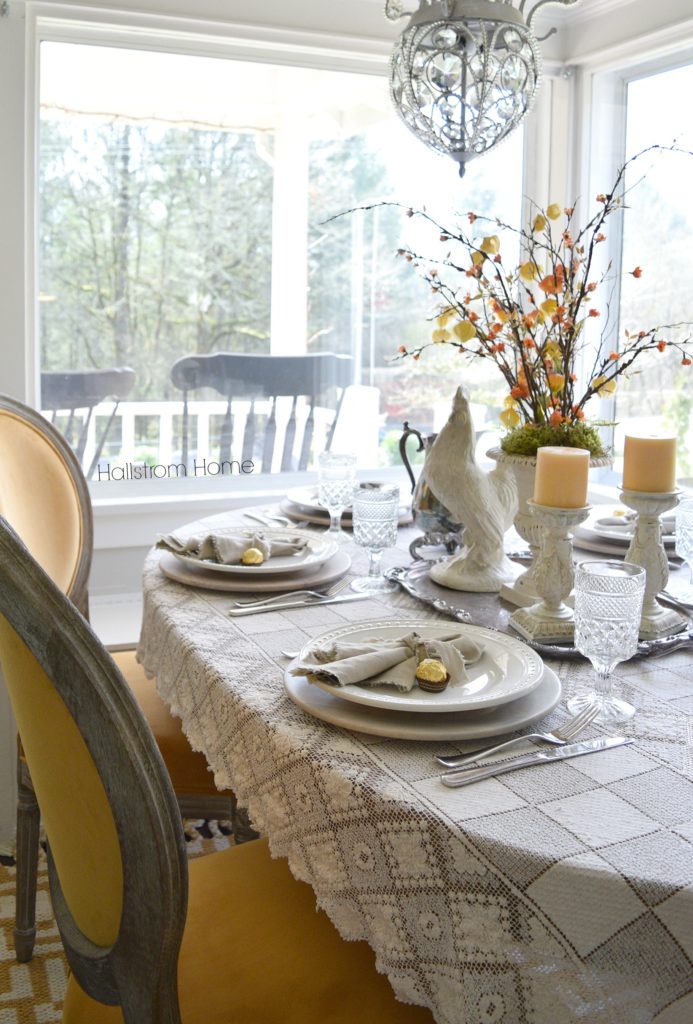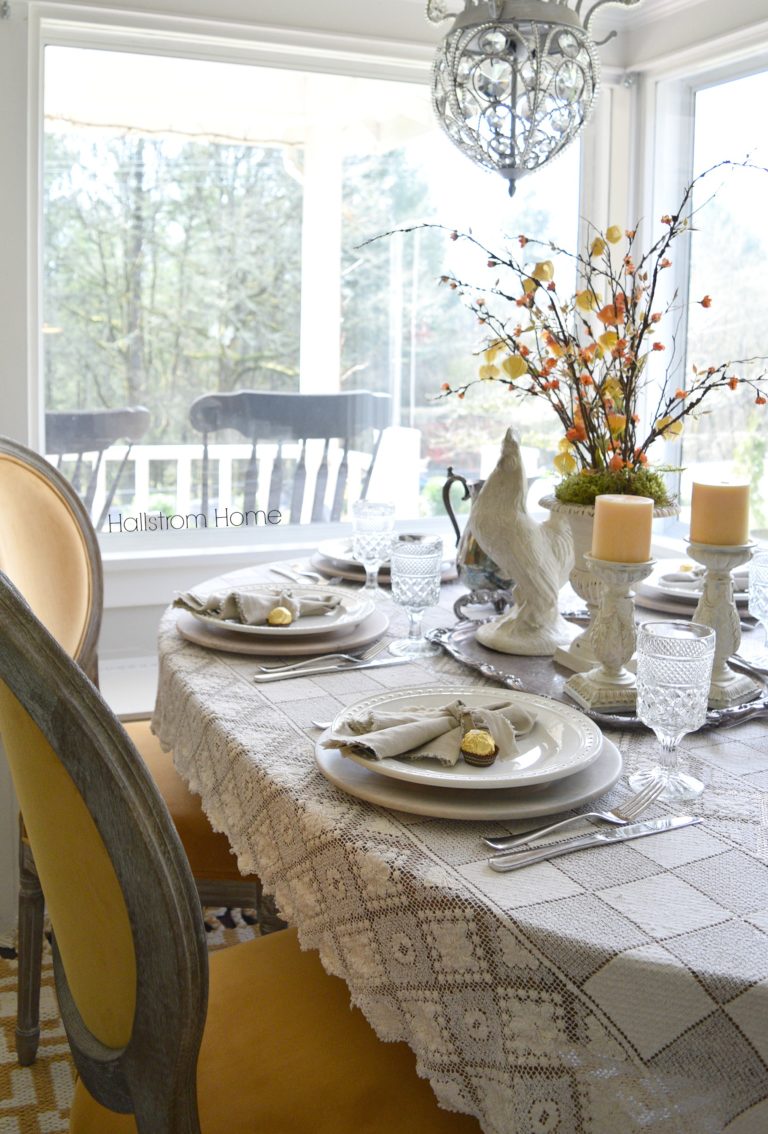 Transition Your Decor: Summer to Fall
I kept my serveware neutral to balance out the colors. I placed a linen napkin and chocolate on each plate, keeping it simple. See how to make my DIY linen napkins here. I used cream items for the centerpieces. For my Fall decor, I like to use creams more than whites because it goes perfect with the warmer tones. And of course, I finished the look with a beautiful autumn bouquet and moss. (Yep, I went outside and pulled the moss off of a tree in the yard 😉 ).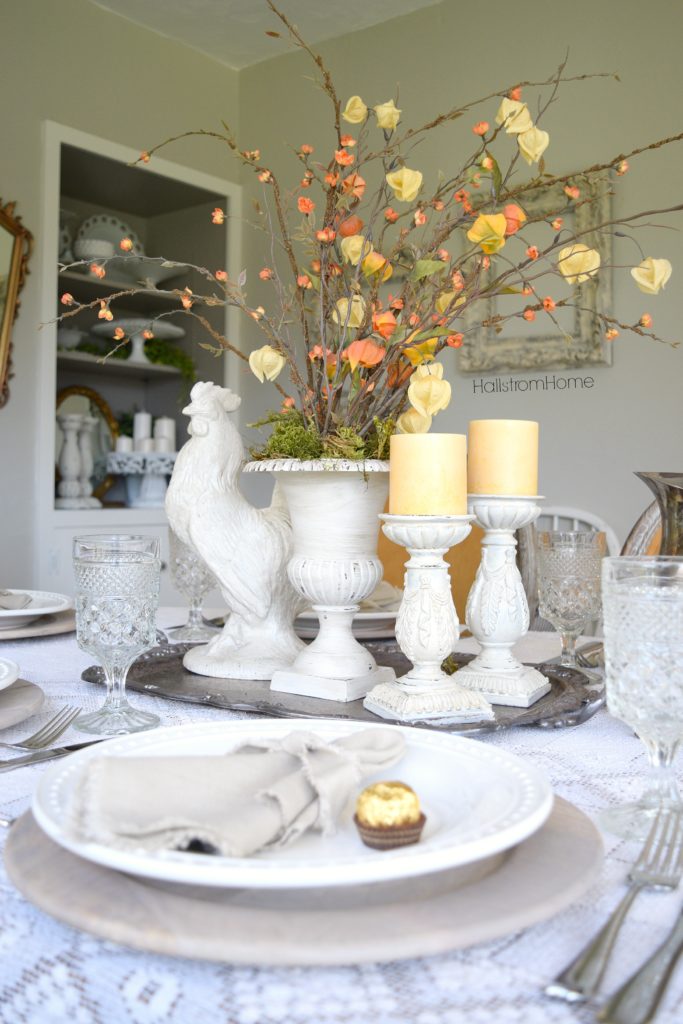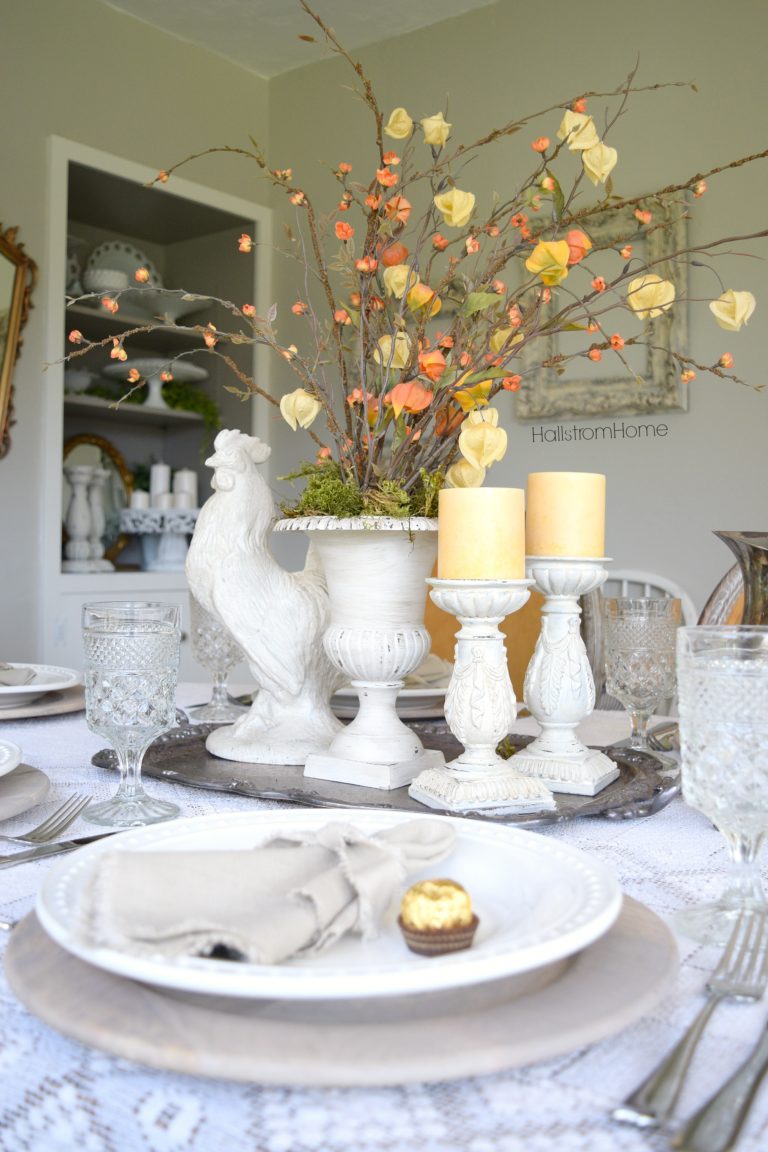 GET THE DINING ROOM LOOK
I used the same chairs for my coffee nook. I also used the same candle holders and matching centerpiece to keep the look cohesive. Fall is the perfect time to sit back, relax, and invite a friend to visit over a cup coffee and pear bars (see our recipe here).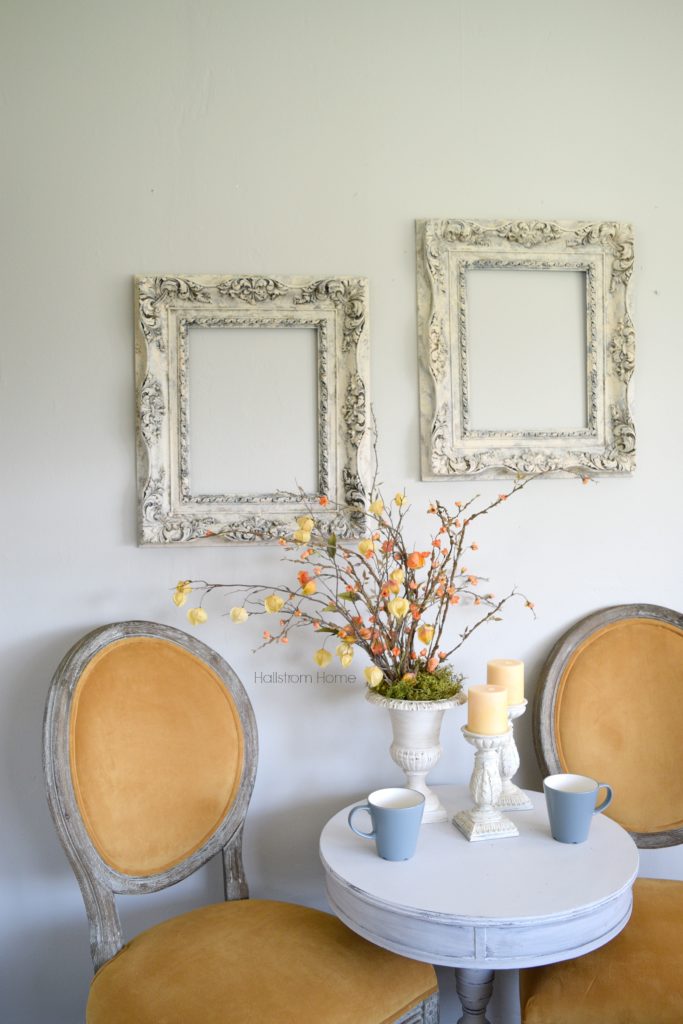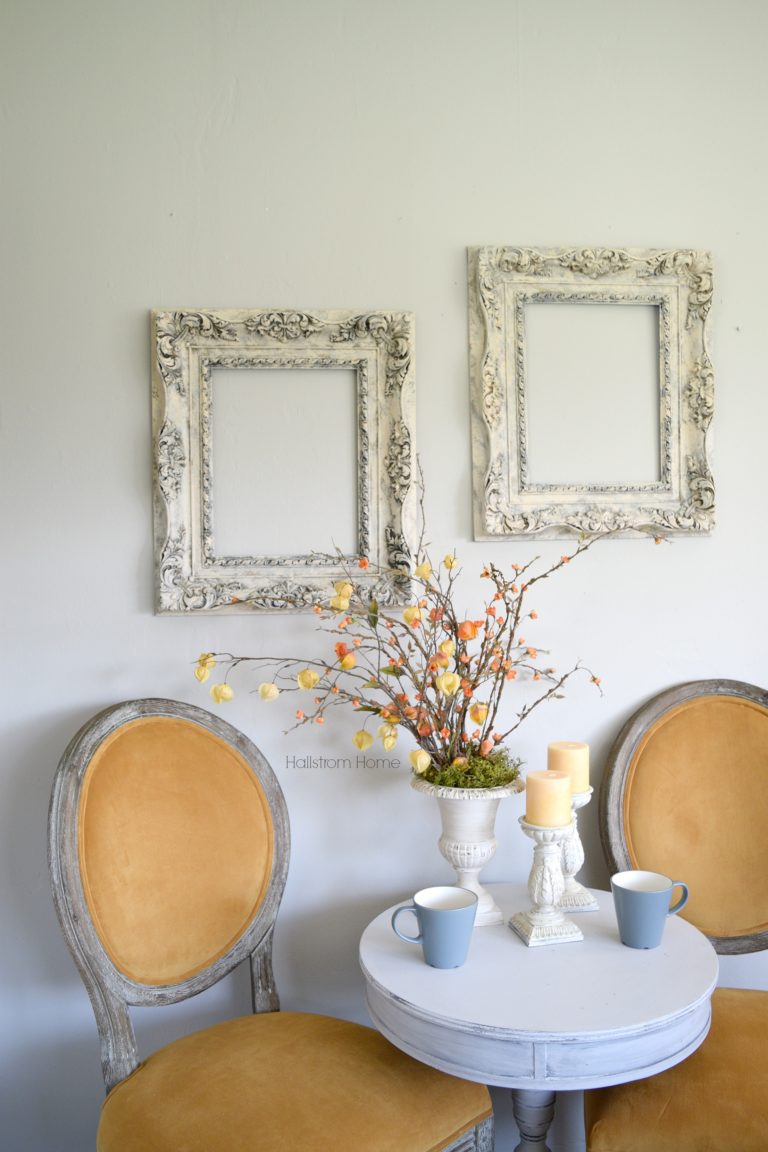 Transition Your Decor: Summer to Fall
Additional Sources:
Candle holders Hallstrom Home boutique
French urn Hallstrom Home boutique
French style frames, rooster statue, serving tray Hallstrom Home boutique
Driftwood Chargers World Market
Chandelier Hallstrom Home boutique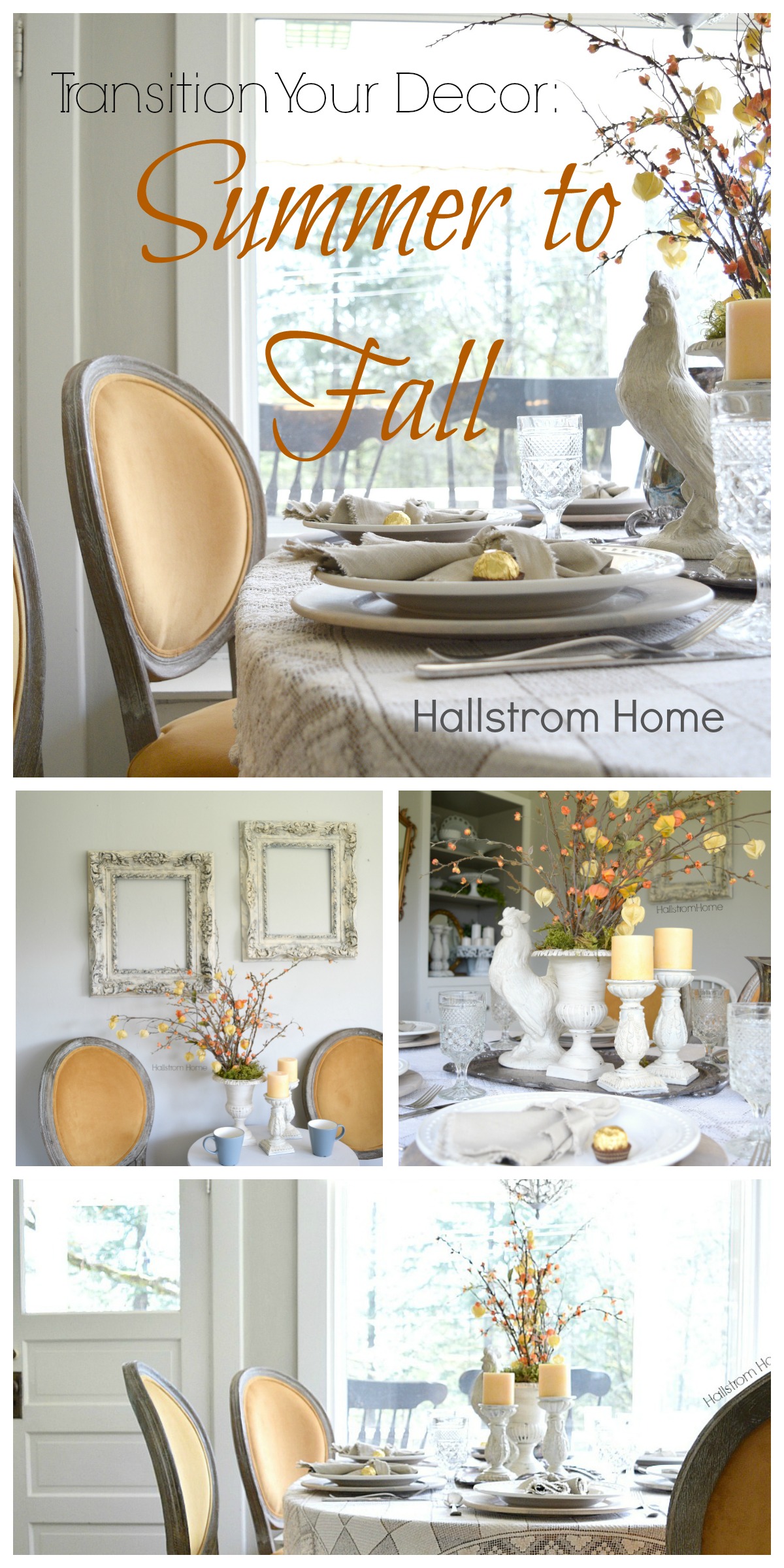 *this post contains affiliate links*