It's one of those days when I just had to stop in at my favorite local junk shops to wander the isles of overloaded debris. I only look for and buy mirrors to relieve people of this cumbersome burden 😉 Right?! Then it's time to drive home pell mell to show Lana my latest finds with my arms flapping around (and no it's not those saggy grandma arm flapping that happen in old age). Ornate Mirrors Bring So Much Excitement to Home Decor and I just love the new finds!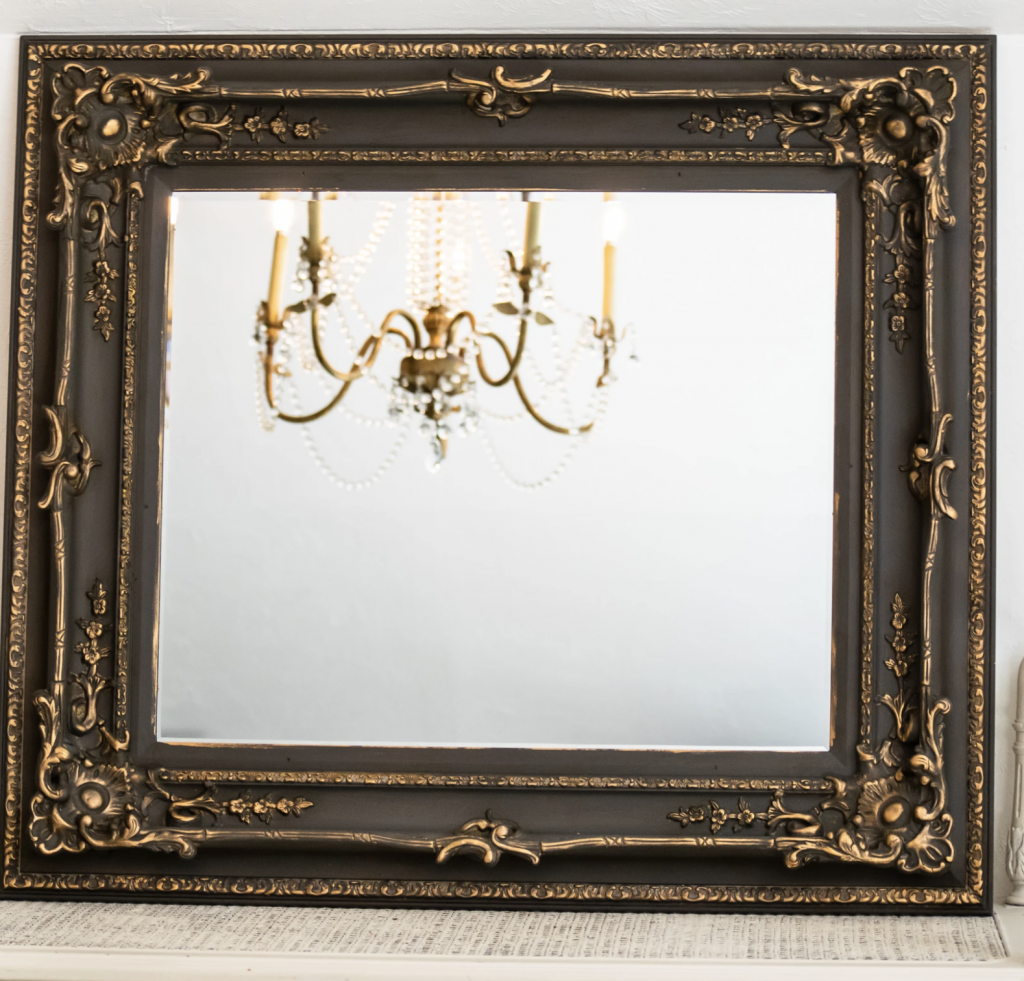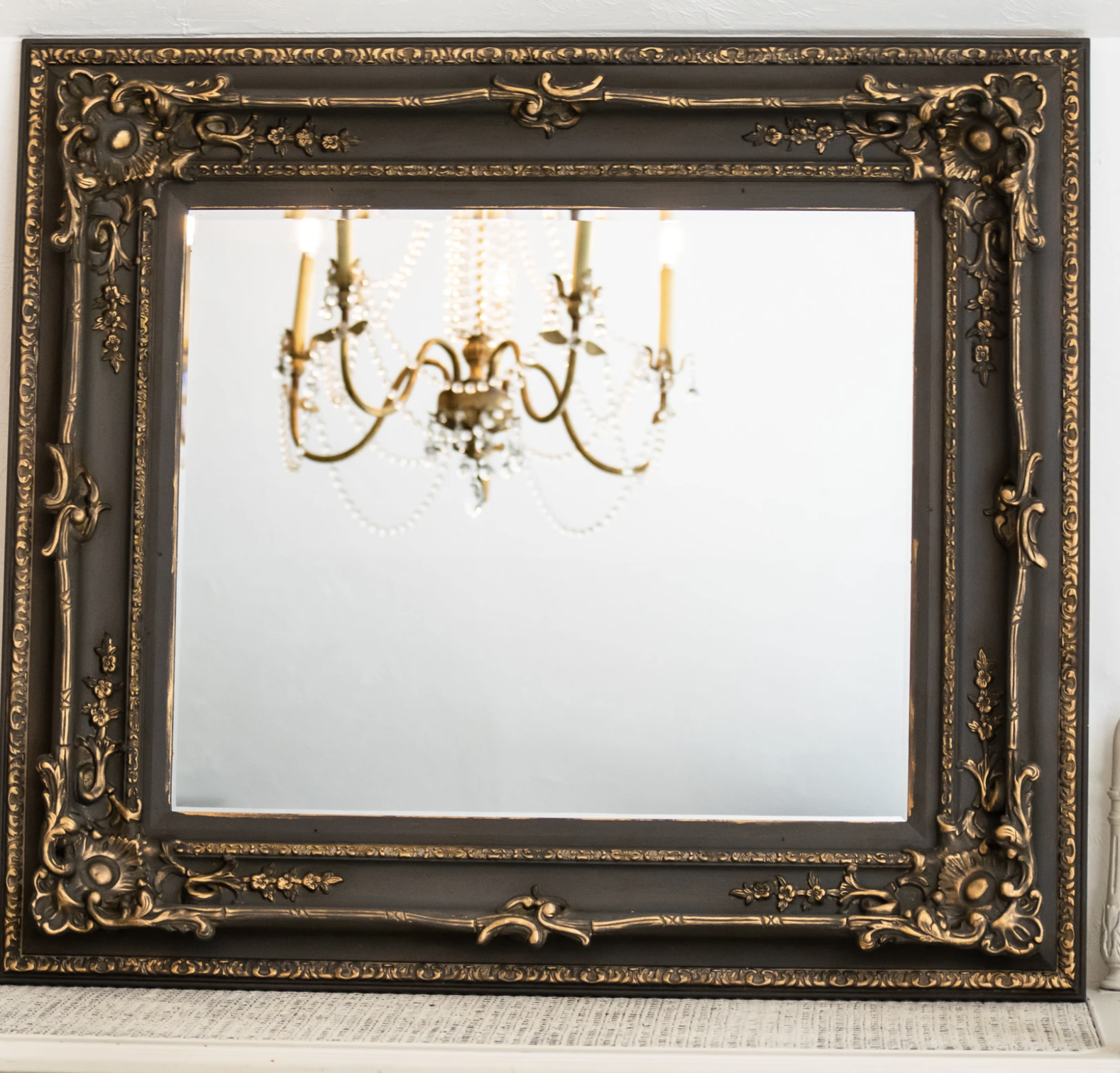 Once a new mirror arrives then it's time to do that mad dash rush to paint it up and take it's picture. This is where the fun begins. It looks something like this:
Rhonda's freaking out about how cool they are and of course Lana agrees. Then Rhonda's pondering how she should paint each mirror…white chalk paint? A pretty grey? Gold? Oh, the decisions…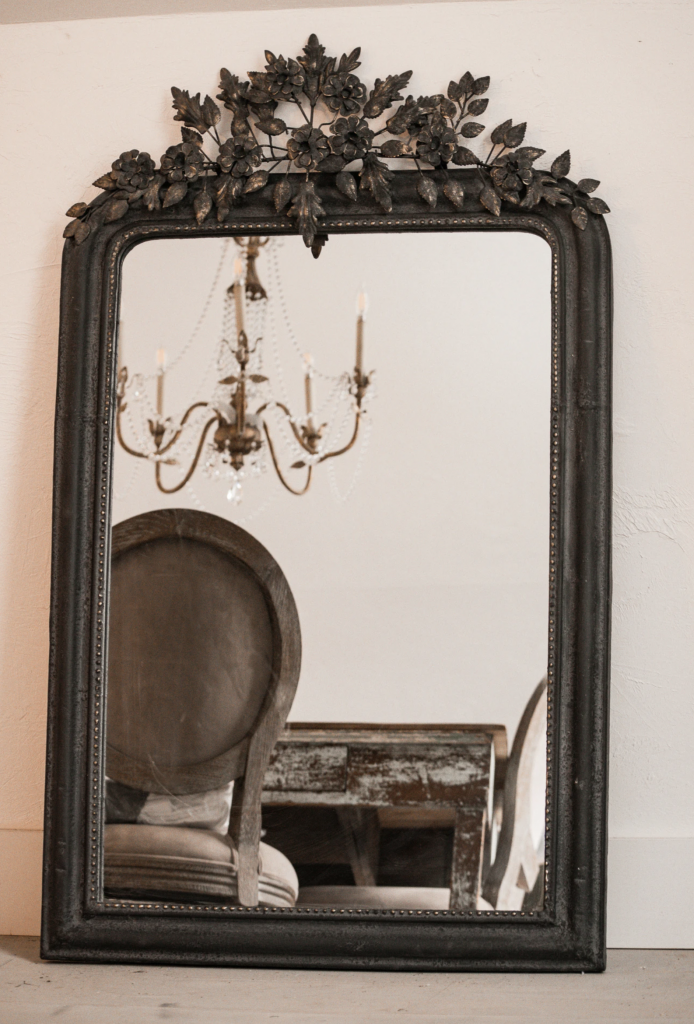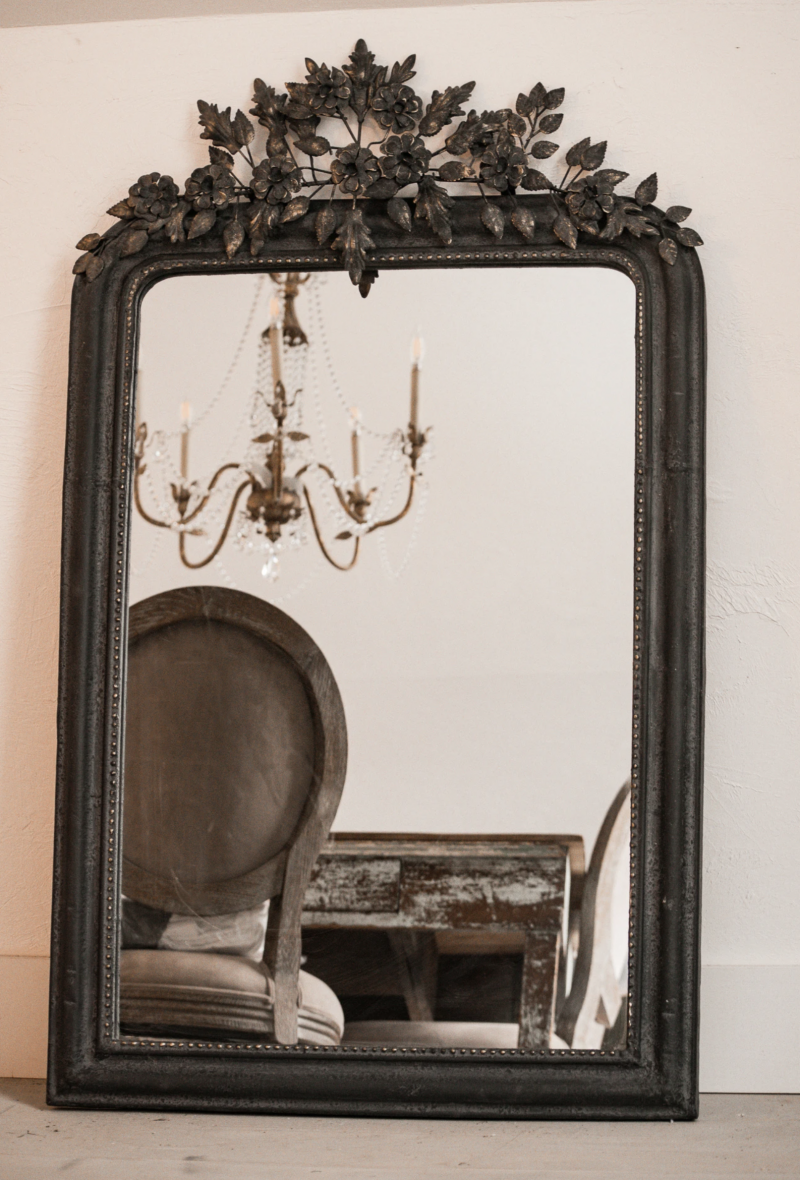 Ornate Mirrors Bring So Much Excitement to Home Decor
Once the mirrors are all ready to go it's time to take the pictures. Uh oh…bad lighting. Why, oh why can't it ever be just right? Instead they focus on getting all the mess hidden in the closet…or oven…or under the couch (depending on where the picture is being taken). Unless it's perfectly clean, then there's nothing to hide. But wait, it's never perfectly clean (cause seriously, who has a perfectly clean house all the time? If you do, please share your secrets ;). All the sudden Rhonda remembers that she had a cute pillow that HAS to be the perfect photo prop and the search begins until she finds the pillow under the couch in the living room. They've even been known to change out the entire bedding just to set the right ambiance.
*I swear I'm not crazy 😉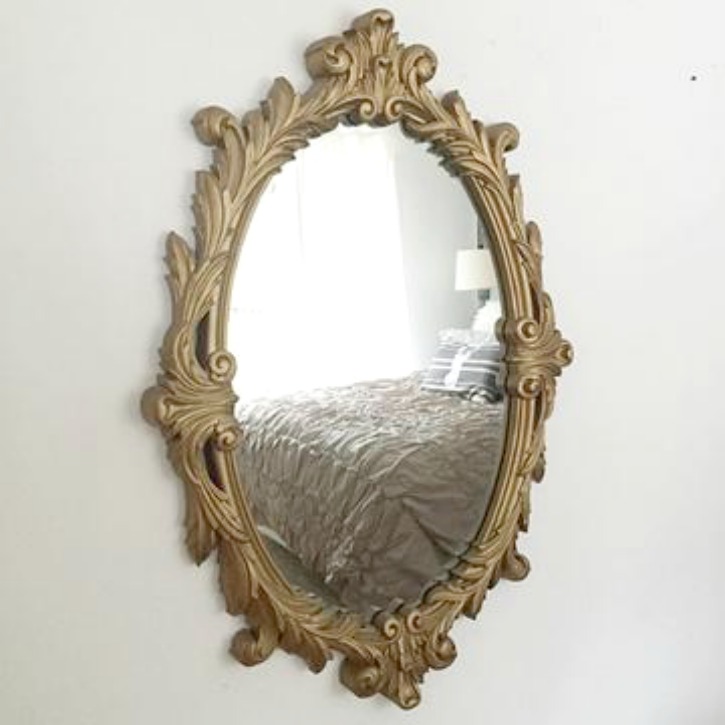 French Country Mirrors
Okay, now is finally time to take the picture. Once everything is set up all perfectly, they realize that they need to actually hang the mirror in order to take the picture. 😉 But there's a problem. THERE IS NO HANGING WIRE ON THE BACK. Why does that always have to happen?? *A couple deep breaths* But no biggie, it is soon hung (by a piece of string found on the top of the dryer 😉 Just don't breathe. Rhonda's all excited and squealing about how cute it all is. Lana is about to capture the perfect shot, when HOLD IT!! Rhonda notices (with her perfectionist eye) that the mirror is a millimeter off. So they put it a little to the left. But then it's too far left, so they move it to the right by like half a millimeter.
Farmhouse Decor
I love how this mirror can be hung vertical or horizontal
Ornate Mirrors Bring So Much Excitement to Home Decor
*maybe the messy house is just a little wee bit exaggerated;) Purely stated for humor purposes only. I swear I can keep my house meticulous with seven kids. Needless to say I think I'm going broke by extortion. Dang, these kids are smart. They even charge me for a back rub (and each time I swear the price goes up!)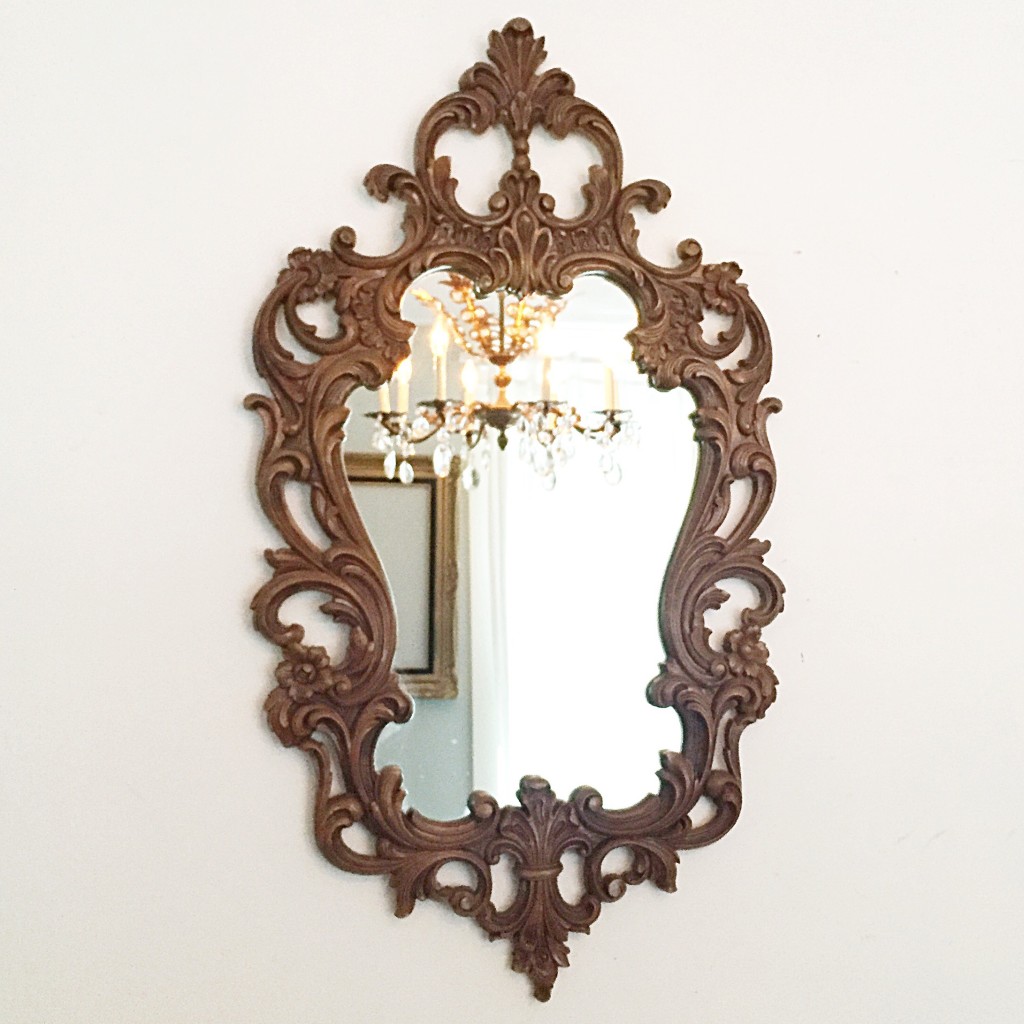 Ornate mirrors can be the perfect touch to a Vintage Party Theme. They really show that old elegance and make any room stand out.
Thx For Reading how Ornate Mirrors Bring So Much Excitement to Home Decor
*Follow us on Instagram for the latest news, giveaways and shop sales at hallstromhome. We would love to have your feedback so please comment below or I may have to go to bed crying because I don't have any friends;)