Have you ever dreamed of a pot filler? I sure have and now my dream has come true. I actually used to have one in our old house, but I didn't have one in this house until our kitchen remodel. This is our Farmhouse Kitchen Remodel with Pot Filler. This post is sponsored by Elkay, but all opinions are my own.
Be sure to sign up for my email to get new recipes, crafts and home ideas in your inbox!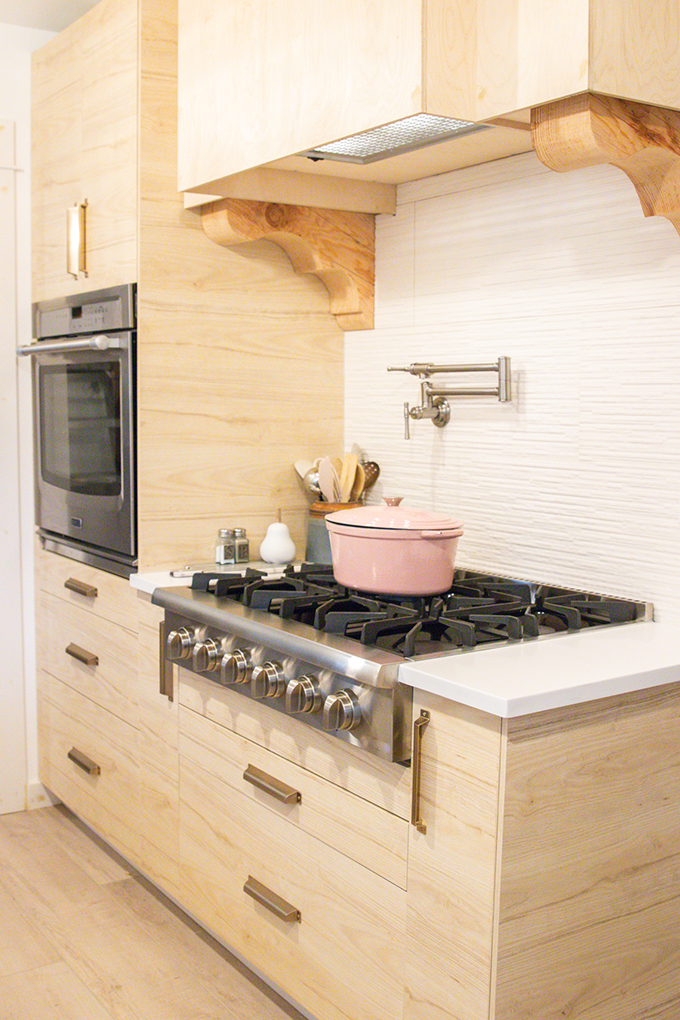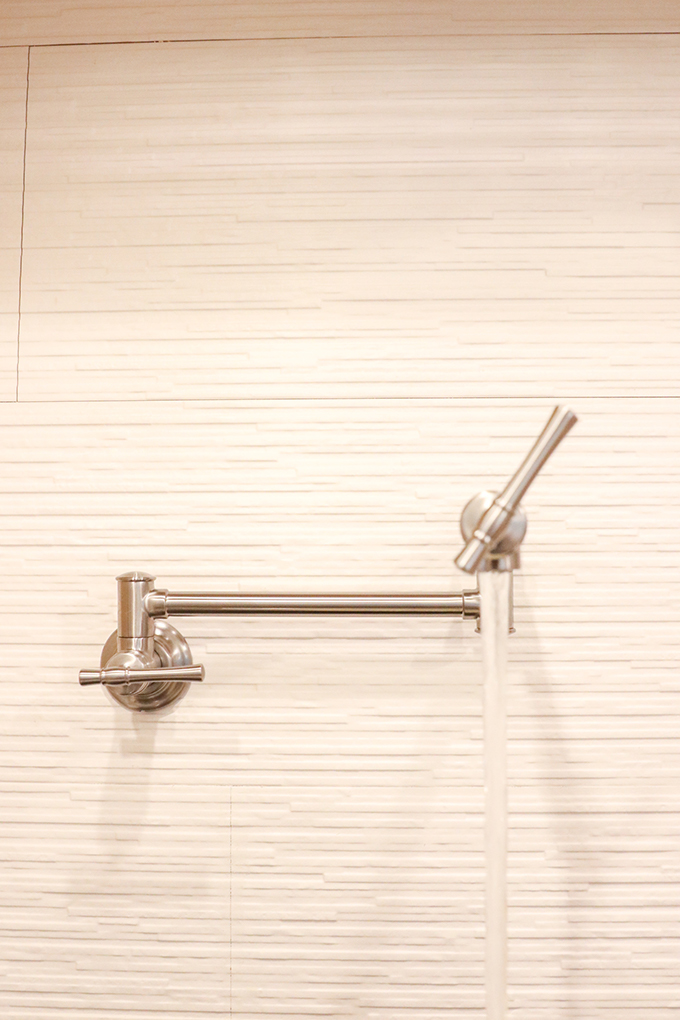 Farmhouse Kitchen Remodel with Pot Filler
As I have said before my dad was a self employed plumber. I remember him talking about Elkay as the brand many of his custom home builders would use. I couldn't wait to tell my mom and dad about this. This is the Explore Wall Mounted Pot Filler Faucet. Take a look at our gorgeous farmhouse kitchen sink from Elkay! It is to die for.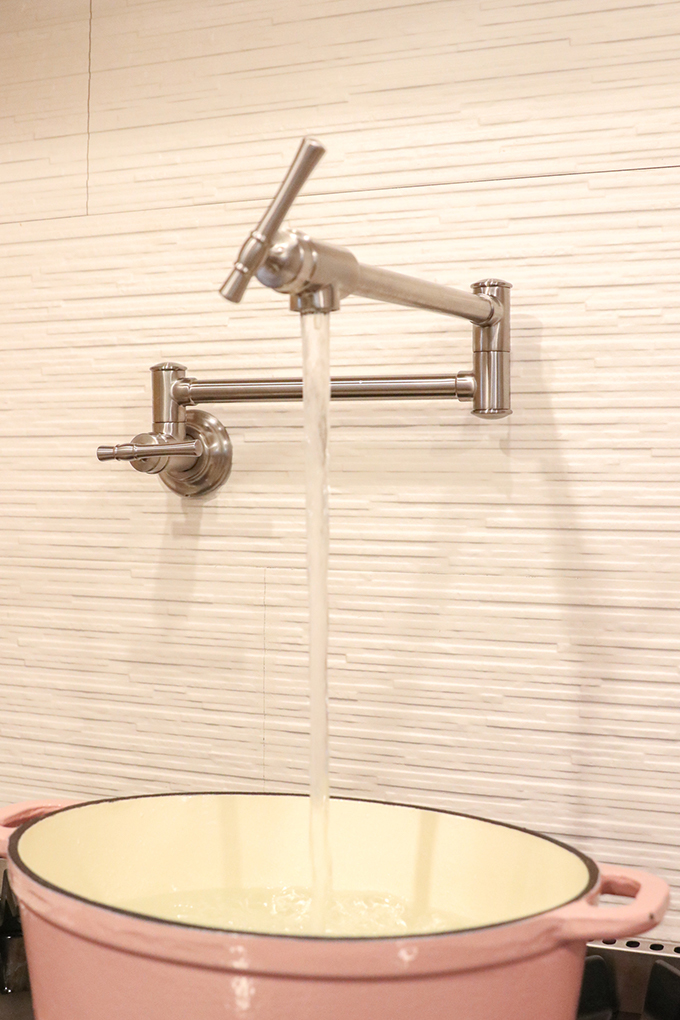 Modern Farmhouse Kitchen Design
A pot filler is one of those products that is a must, once you have one you can't go without! It is so nice when I am filling my large pots and I don't have to walk across the kitchen anymore. So often the pots get so heavily filled with water, now I can do it right from my stovetop.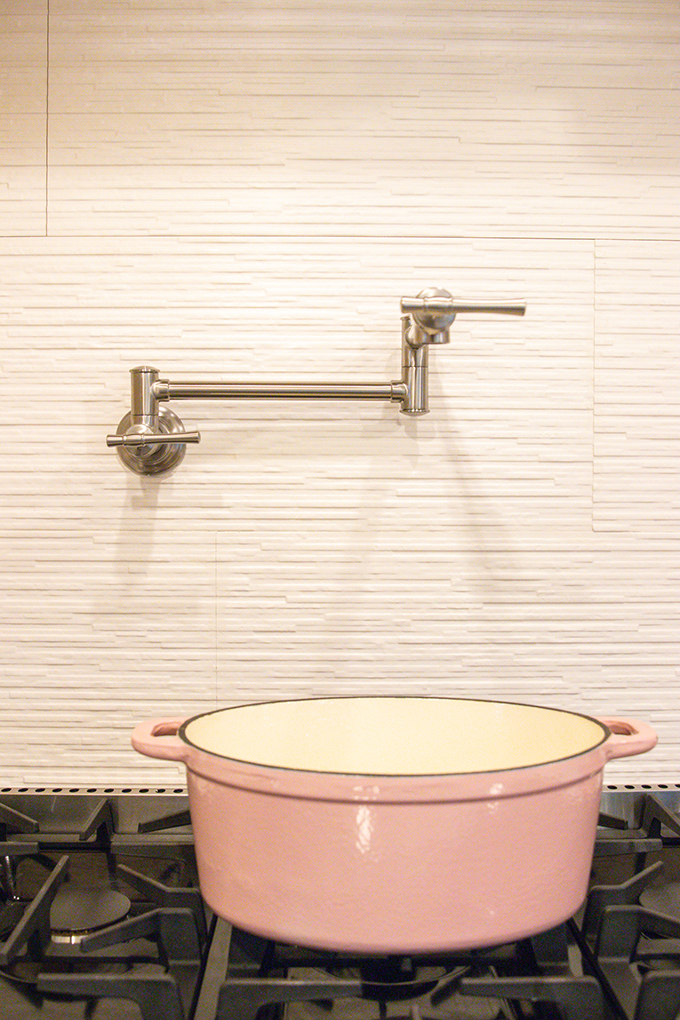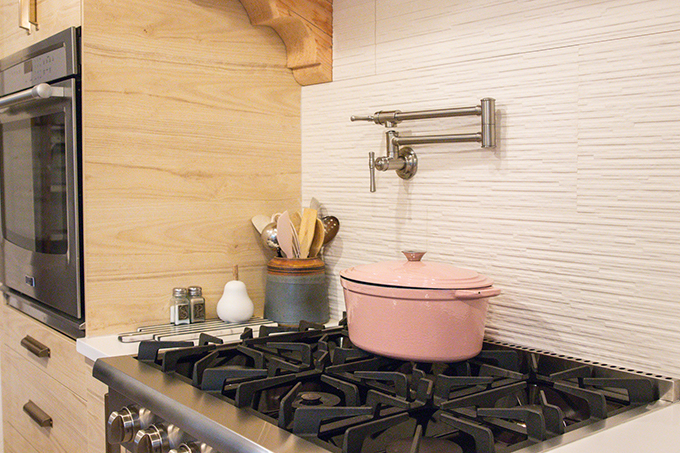 Best Farmhouse Kitchen Pot Filler
It has a soft steel finish to match the sink faucet I have. The faucet is a double jointed swing mount making it really easy to maneuver. There is not a lack of water flow. The pot filler has a nice steady stream to fill pots quick and easy.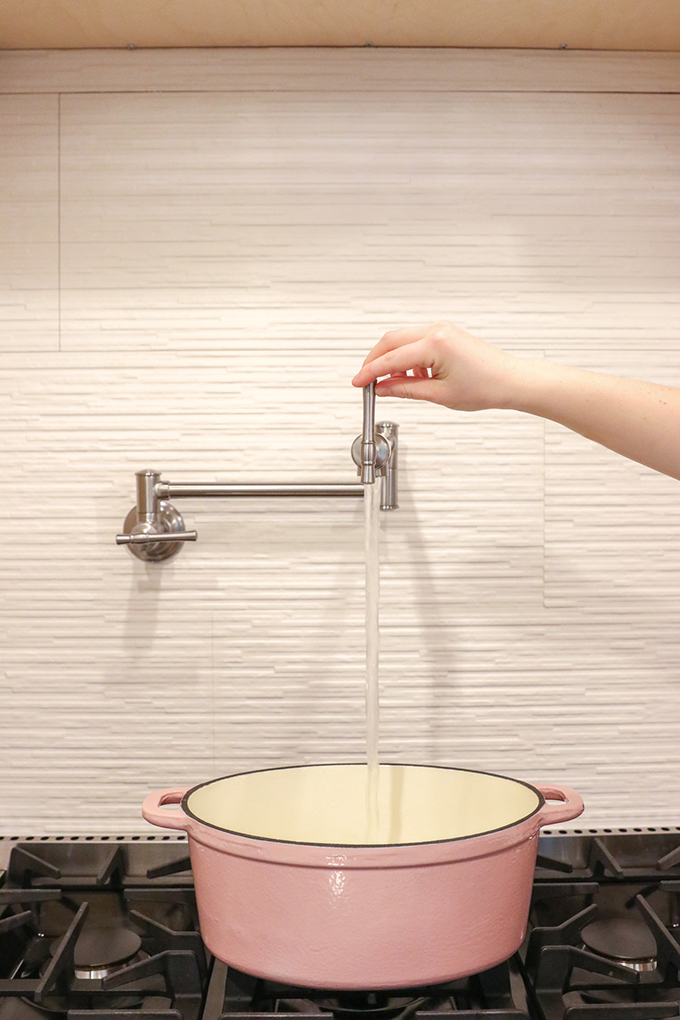 Like look at this photo! Having the hinges to move makes getting around the whole stove top super easy. And if you know me I like easy! One thing I love to add to our kitchen is our vintage style noodle boards, they are so useful for so many things!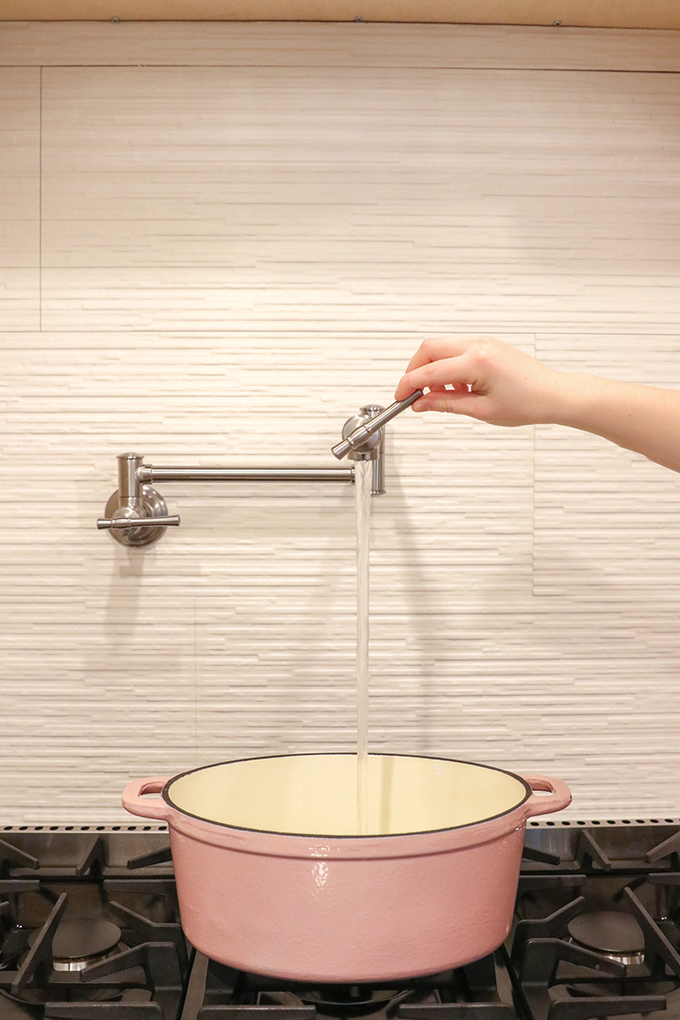 Farmhouse Sink and Faucet
There is a double spout closure to ensure no drips. The pot filler faucet has been a lifesaver. It really finished off our kitchen to make it a space we love.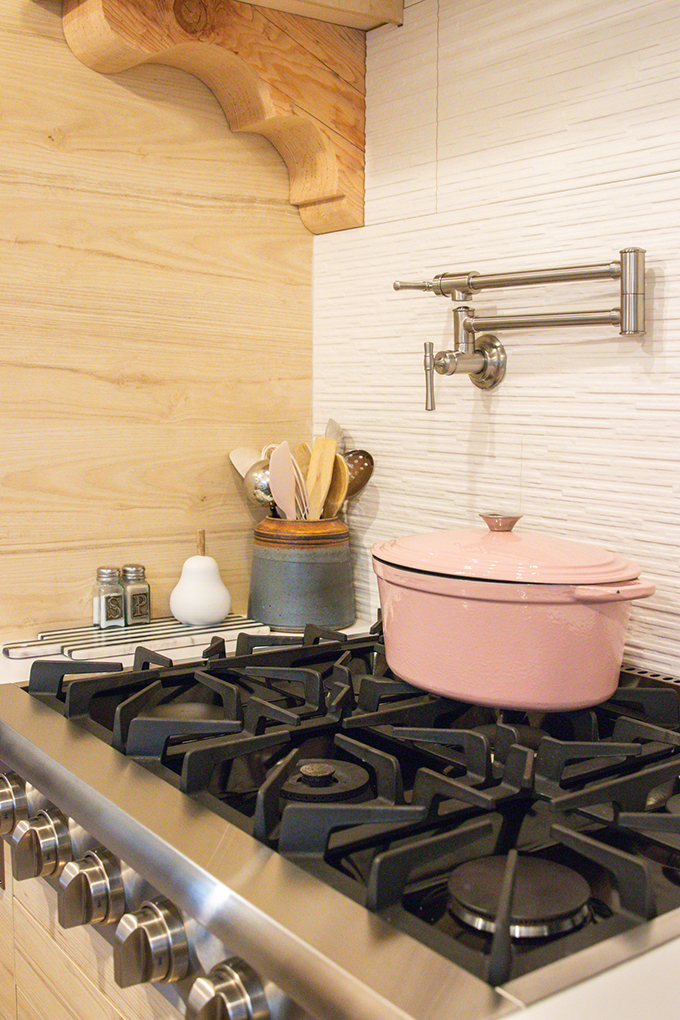 Best Farmhouse Kitchen Sink Faucet
The handles are so easy to use and you can see my kids using this so often in the kitchen when they are helping me cook. I would get this faucet again. It is so practical and plus it looks stunning!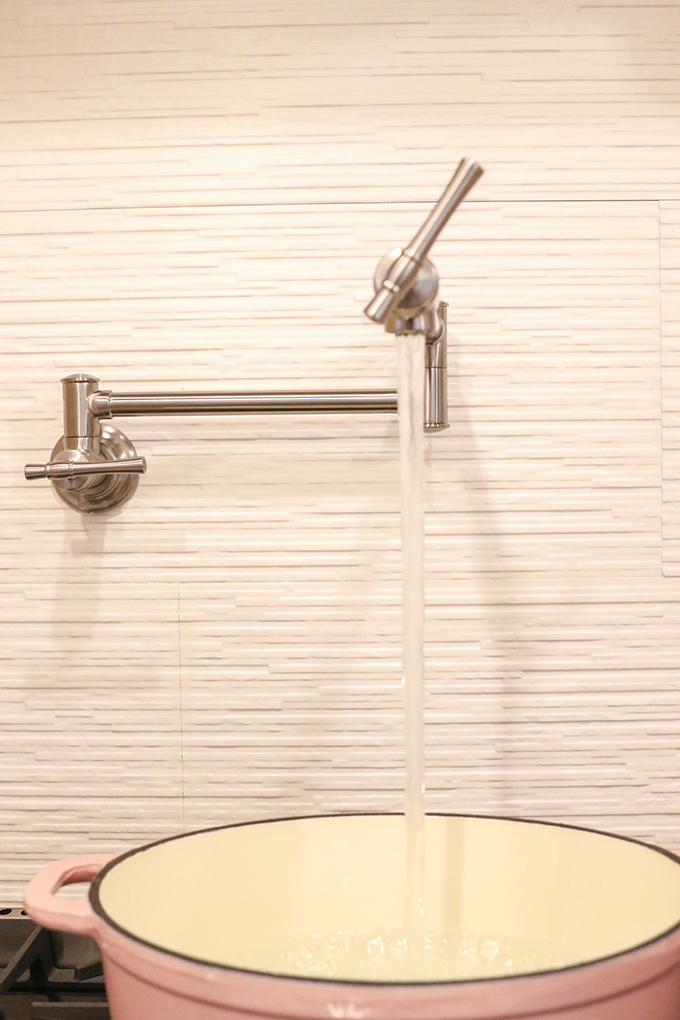 Kitchen Remodel
What's the most important aspect to your kitchen remodel design? For me it was white kitchen cabinets that we will talk about in another post and having a really good sink and faucet.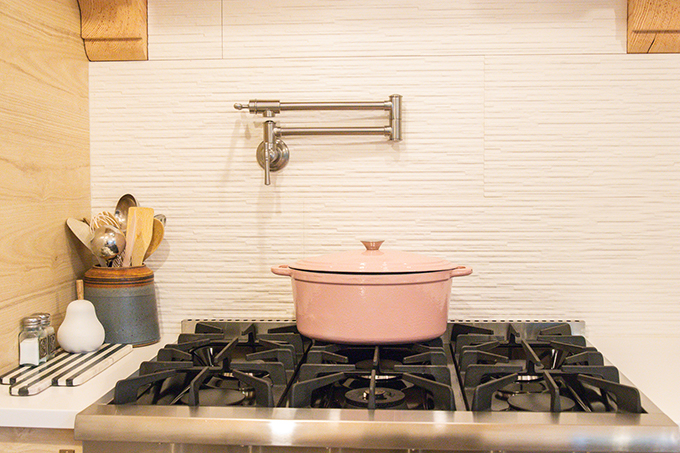 Follow Elkay on Facebook at elkayusa, Instagram at elkay_usa, Pinterest at elkayusa, and Twitter at elkay_usa.