As spring arrives, out comes the bright beautiful decor. This gorgeous time of the year is coming up soon. The flowers will be blooming as the days will get longer. This is the perfect time for a DIY Wood Bead Flower Wreath to inspire you for your spring home decor.
Be sure to sign up for my email to get new recipes, crafts and home ideas in your inbox! *This post contains affiliate links*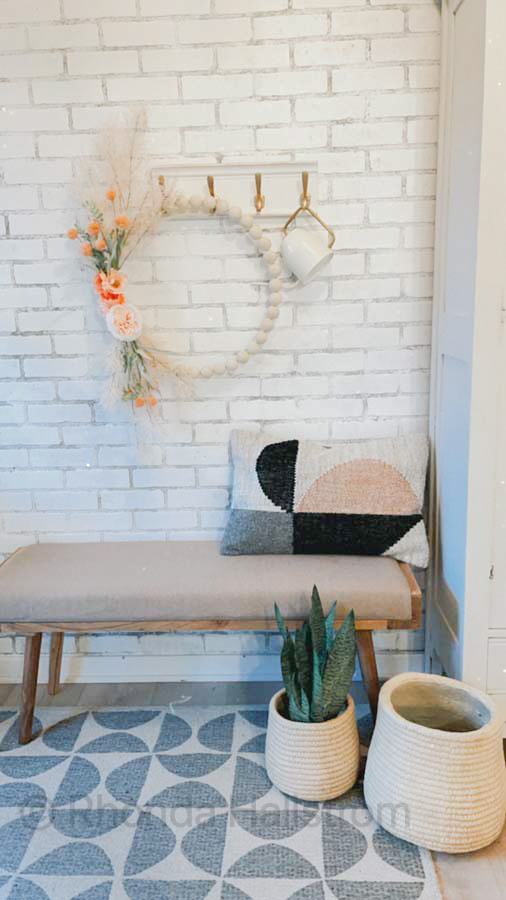 How to Make a Wood Bead Floral Wreath
Supplies:
Split Wood Balls
Embroidery Hoop
Hot Glue Gun or Wire
Greenery
Faux Flowers
I first started off with my embroidery hoop, I've seen others that have used flat wood circles or metal, but the hoop is what I had on hand and it turned out perfect.
Glueing on the wood beads is the next part. I put the half wood beads all around the hoop. You don't have to if you'd like an empty spot for the florals and greenery. The best place I found the wood beads is Amazon.
Third, pick out the greenery and and flowers you'd like to use. I choose light bright colors for a spring boho look. Then I glued my white greenery in the back and then the flowers on top. You can use wire to wrap the greenery around too. There is many different ways to do this it just depends on how you personally like it layered.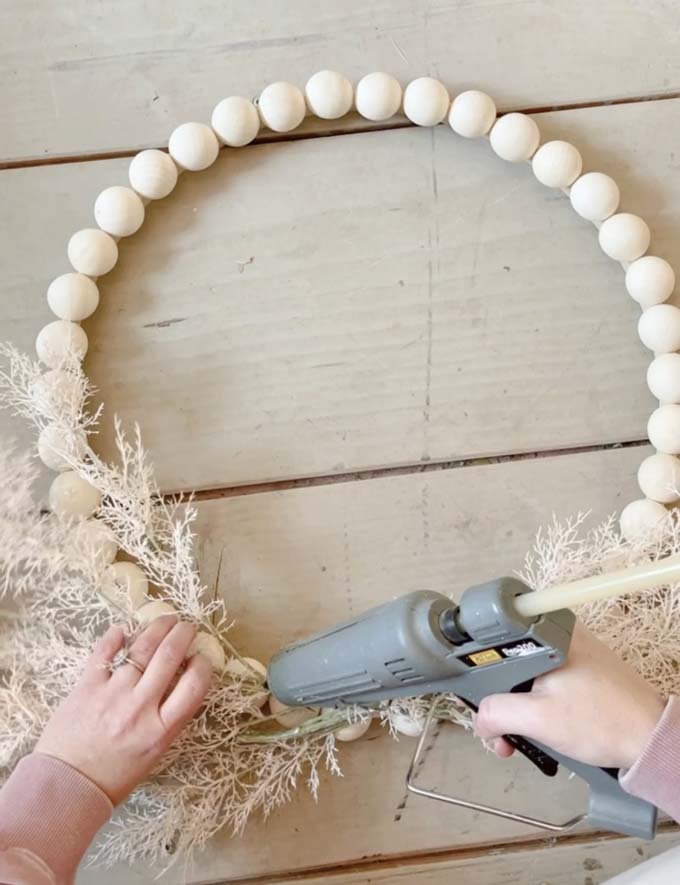 DIY Wood Bead Flower Wreath
Check out our DIY wreath course here plus many others.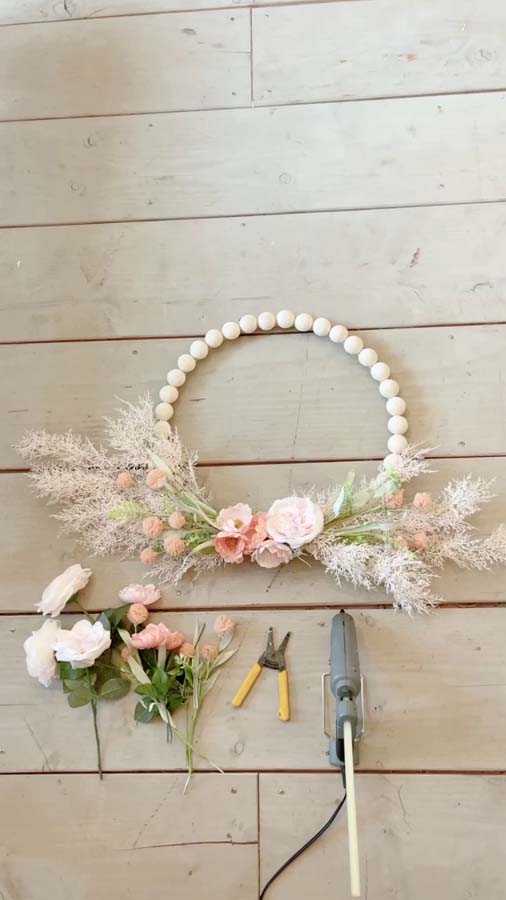 Shabby Chic Spring Decor
Perfect for the upcoming season, this wreath adds a lot to our home to bring on spring. The front door is such a welcoming spot for the wreath. We painted our door green awhile ago and I just love these colors together.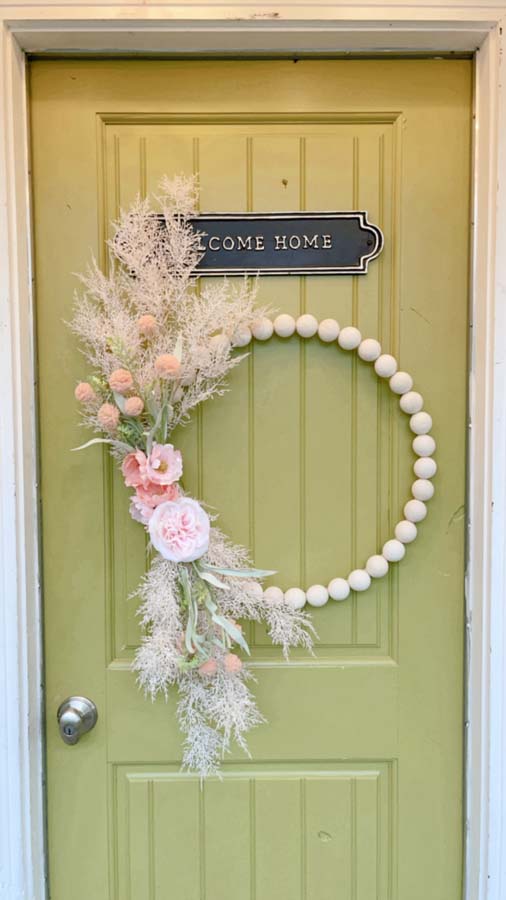 BoHo Wedding Wreath
This wreath is a great idea for a boho wedding. Check out our Pinterest Boards for more inspiration.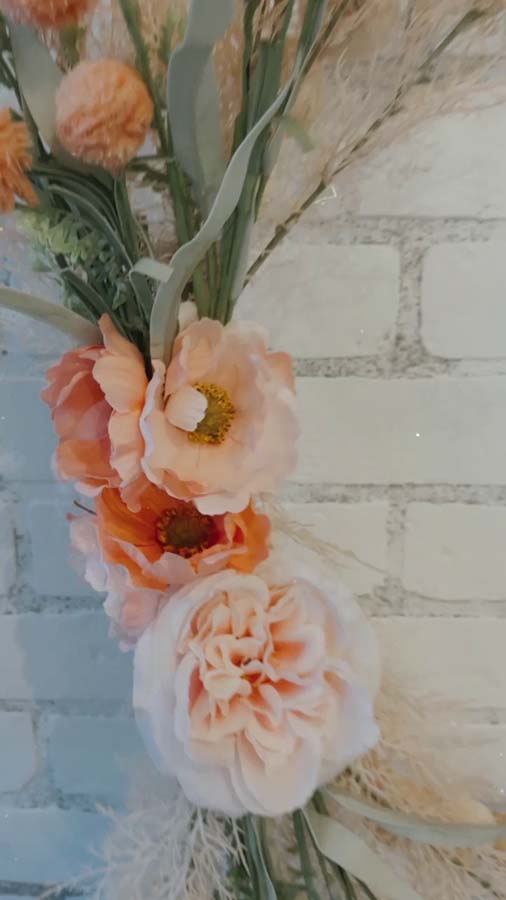 DIY Wreaths
Lots of more wreath inspirations and DIY's here on our blog. If you're looking for more wood bead wreaths we have our Christmas Wreath here. Thank you for stopping by, enjoy your creating!