It all began with our first renovation in the farmhouse, the mudroom. With 7 kids we needed a space that could hold our things, but also keep organized. So we created Our Farmhouse Coat Racks with Crown Molding. These are so handy, I love having them. You can just hang whatever you want on there. I will admit sometimes it does get a bit cluttered, just because it is so easy to throw stuff on it.

Our Farmhouse Coat Racks with Crown Molding
Coat racks are a great way to make the space workable, but also add some style. We offer this extra long coat rack here. With this style being so long, it can hold so much. We use a heavy duty wood, so this coat rack will last a lifetime. Our coat rack is built into the wall, but I created these ones you can hang to get the same look and function.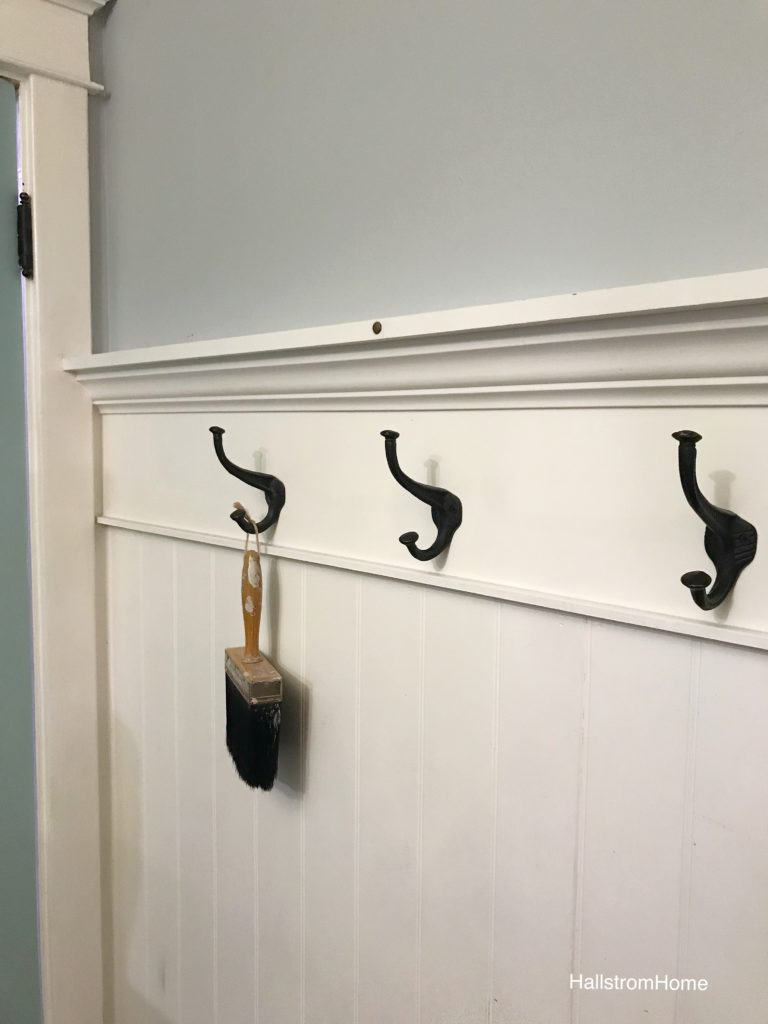 Custom sizes are also available, so if you love this look and want a bit shorter one you came to the right place! But we also have a more basic style here. I can do any custom color and length. These are perfect for hanging your keys or even in a closet for accessories, like scarves and purses. I would also be happy to make your hooks either silver or black.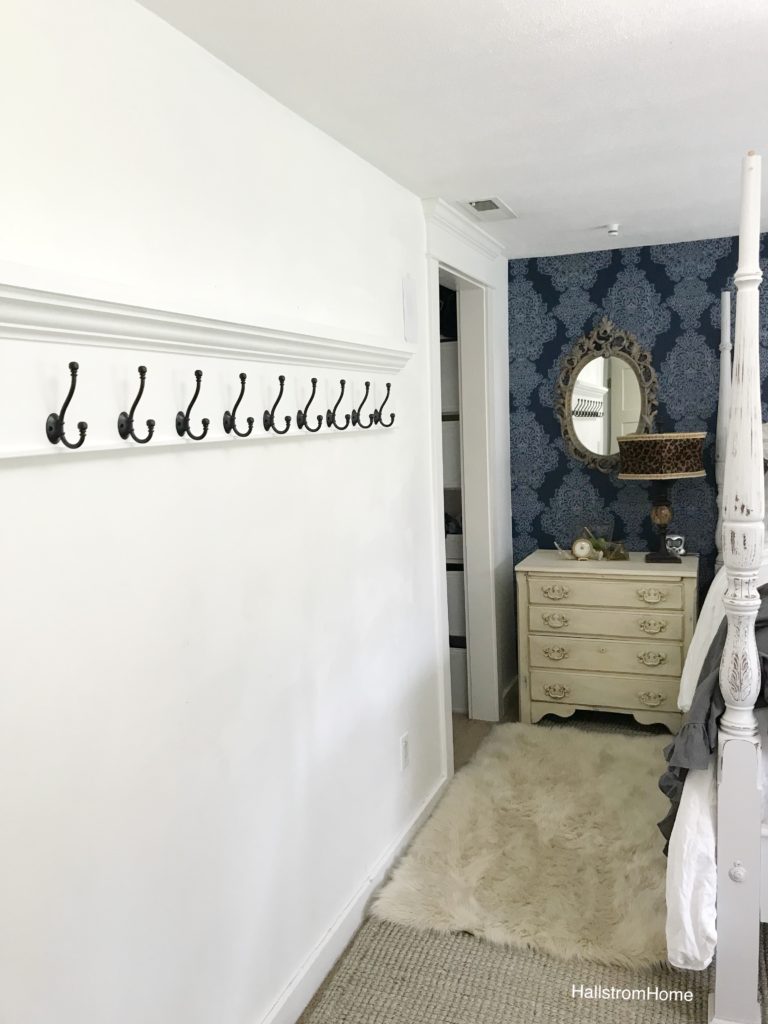 If you're the diy type you can even find some old lumber from around your home and add on some hooks. It makes for a great rustic farmhouse look. We also have some amazing one of a kind wall coat hooks that you can find here.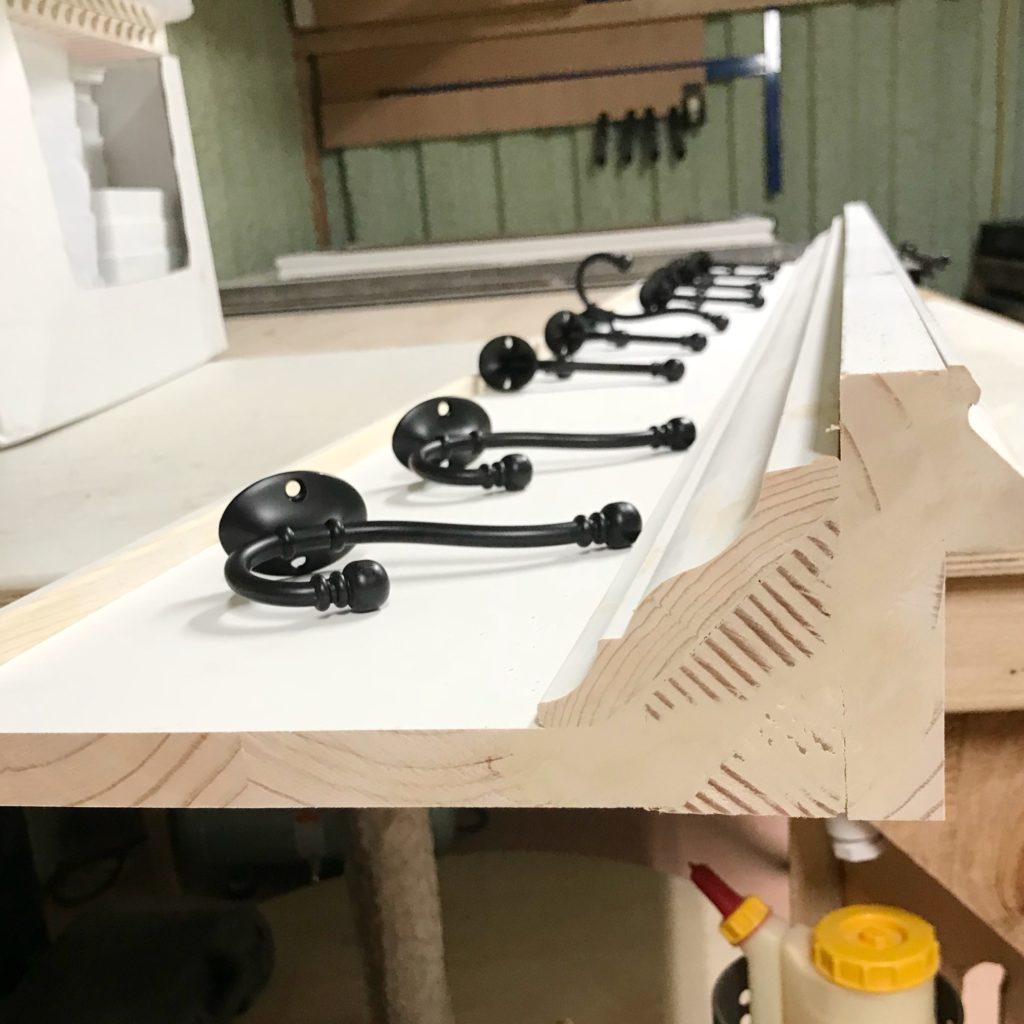 On this particular crown molding coat rack we added molding to be able to hold your picture frames. On the one in our mudroom, we don't have that feature, but I'm thinking we need it! But it is great to be extra careful that your picture frames won't slide off. I think that is a great addition added onto this coat rack! The coat rack is used daily in our home, as I hope it would be for you too. Coats, backpacks, and little knick knacks are always set or hung up. Perfect for a mudroom to keep the floors clear of items.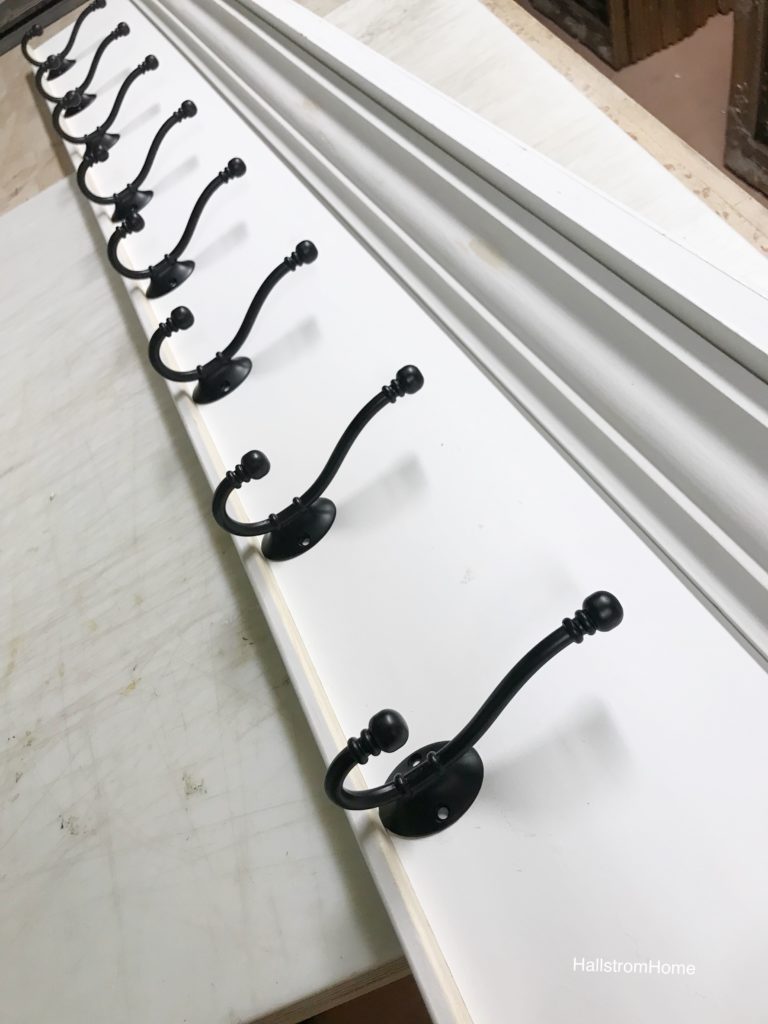 Be sure to check out my Instagram for all the daily stuff that happens here at Hallstrom Home. I also have a YouTube filled with fun, amazing diy's!