Ty and I are expecting! This is Our Rainbow Baby Announcement. A rainbow baby is a baby after a previous loss. It all started when we got married! Take a look at our wedding photos here.
Be sure to sign up for my email to get new recipes, crafts and home ideas in your inbox, plus access to our free printable vault! *This post contains affiliate links*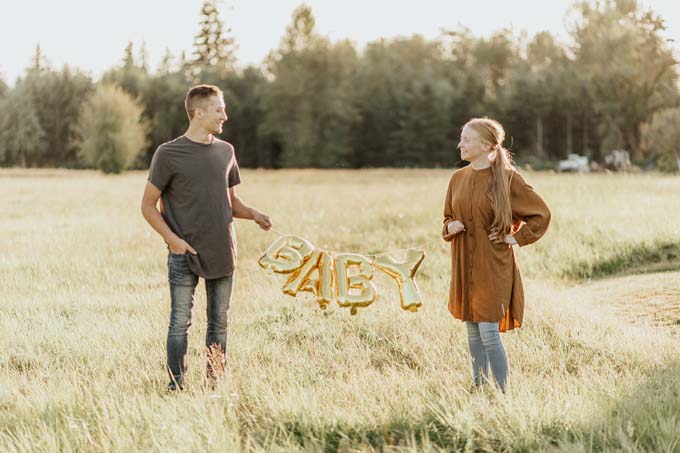 Pregnancy Announcement
Me and Ty are very excited to be expecting again! Our due date is at the beginning of April! We ended up miscarrying our last baby in April. But are looking forward to this new pregnancy.
We also decided to started a vintage trailer remodel during this whole time. It adds some fun and business to our life!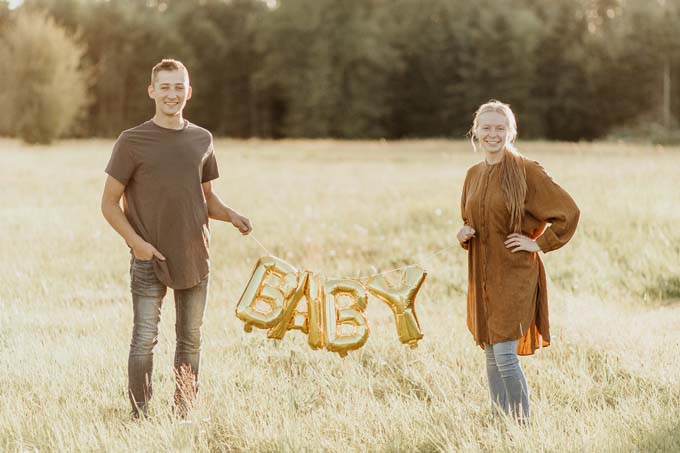 Our Rainbow Baby Announcement
We thought it would be fun to do this last minute shoot and show our family! Megan Northrup did them and they turned out amazing! So far I have been feeling fine, just need to eat all day long! As for a gender reveal, we're not really sure about that. But take a look at Dane and Lissa's Egg Smash Gender Reveal.
I will also share some of my favorite pieces of clothing. Well I've always liked oversized clothes, so this works great. I will admit, I've had to do the button and hair tie trick to my pants.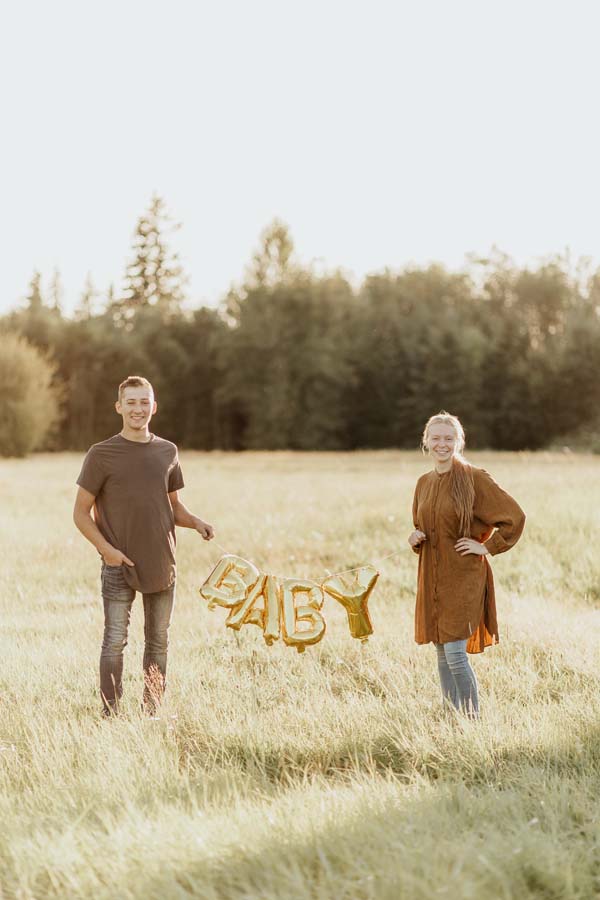 Thanks for stopping by and I can't wait to share more updates with you all!