We painted our mantel last weekend. I have been wanting to do this for years but my hubby hand crafted this and just didn't want to change this part out of our home yet. After about 10 years Here is Painting A Fireplace White. We have lots of tips and tricks for all those needed some help.
Be sure to sign up for my email to get new recipes, crafts and home ideas in your inbox, plus access to our free printable vault! *This post contains affiliate links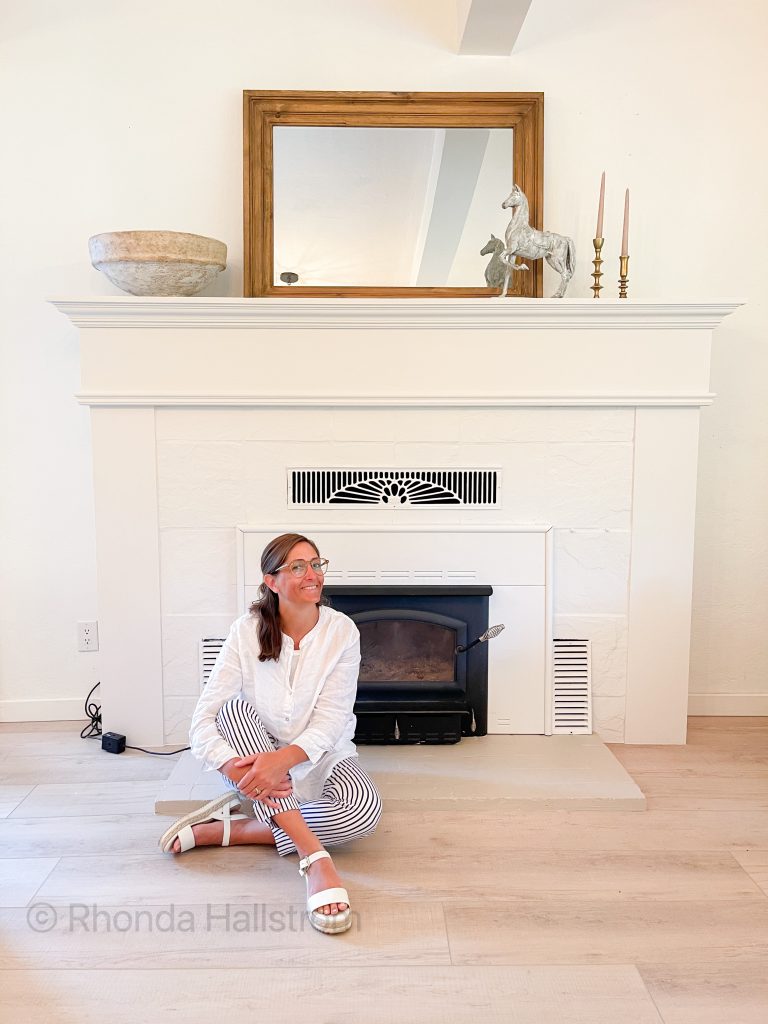 Painting Fireplace Mantel
We used Dixie Belle chalk paint for a matte finish. This chalk paint also has great coverage. You could use traditional trim paint but the coverage isn't as great for a big project like this mantel. Expensive brands like Benjamin Moore has a great self leveling agent in them but I didn't have any on hand and I didn't want that shiny look.
My second option of paint would be fusion mineral. You can find all my chalk painting tips on my Chalk Paint Ebook here. It has tips on how to chalk paint leather sofas and how to make your countertops look marble with chalk paint.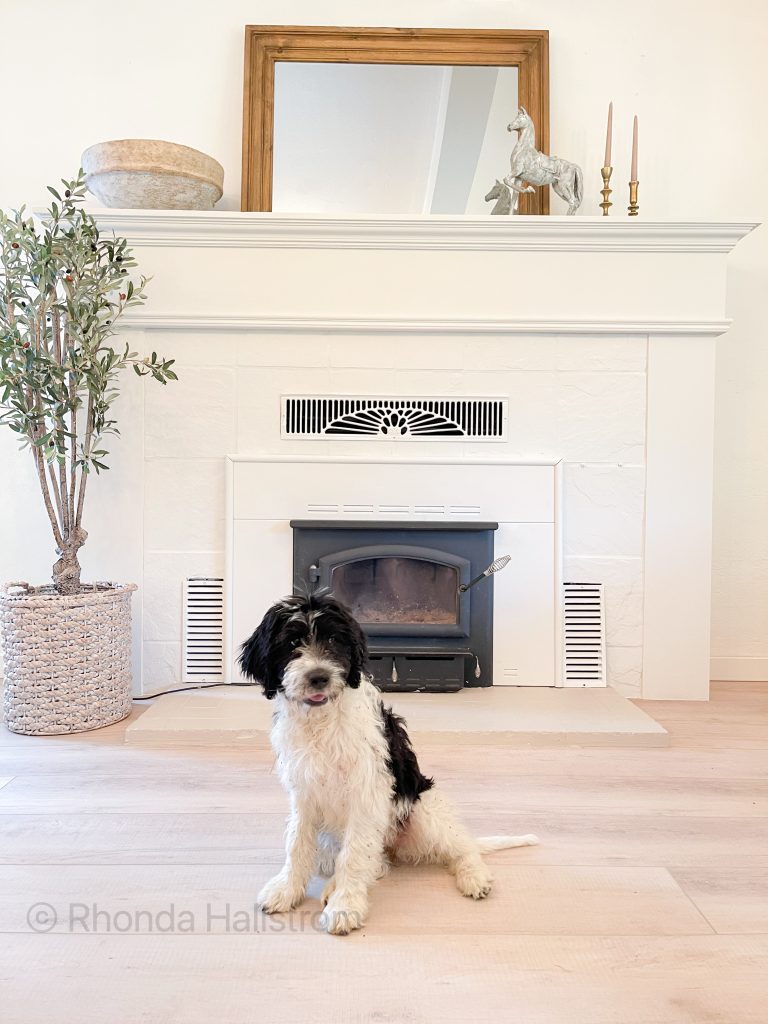 DIY Mantel Fireplace
We started by cleaning all dust and dirt off and around the fireplace and set our tools out to use. We did a first layer of Kilz primer. This primer would take less chalk paint to cover and I had it on hand. Just used regular paint brushes from our local paint store.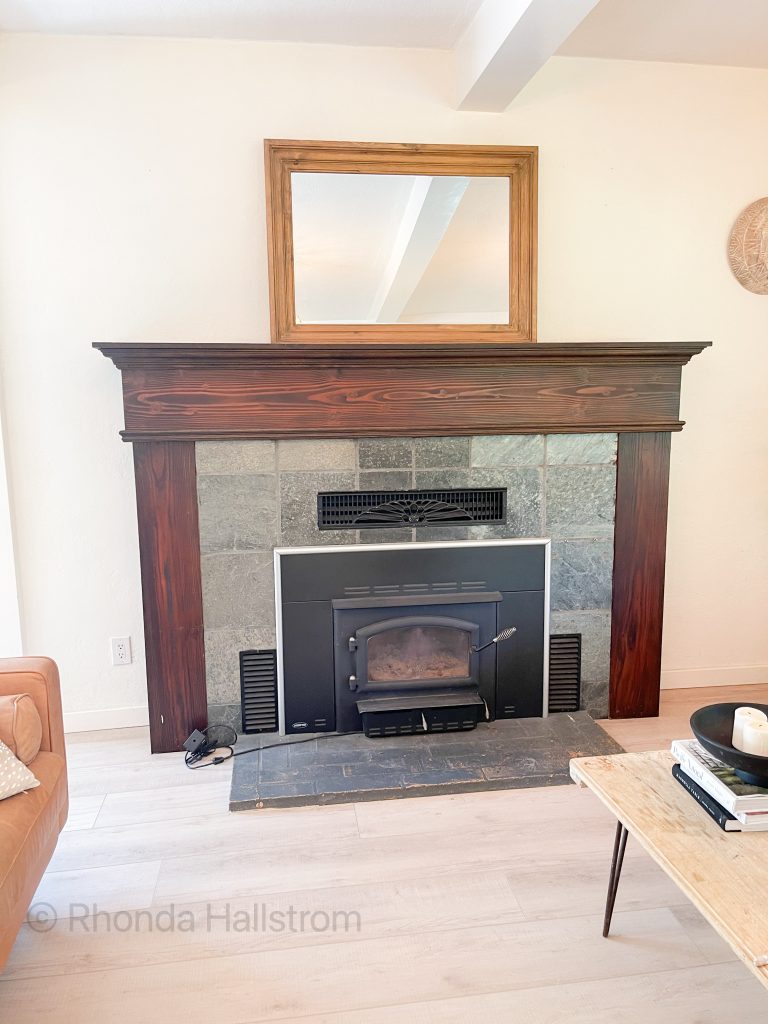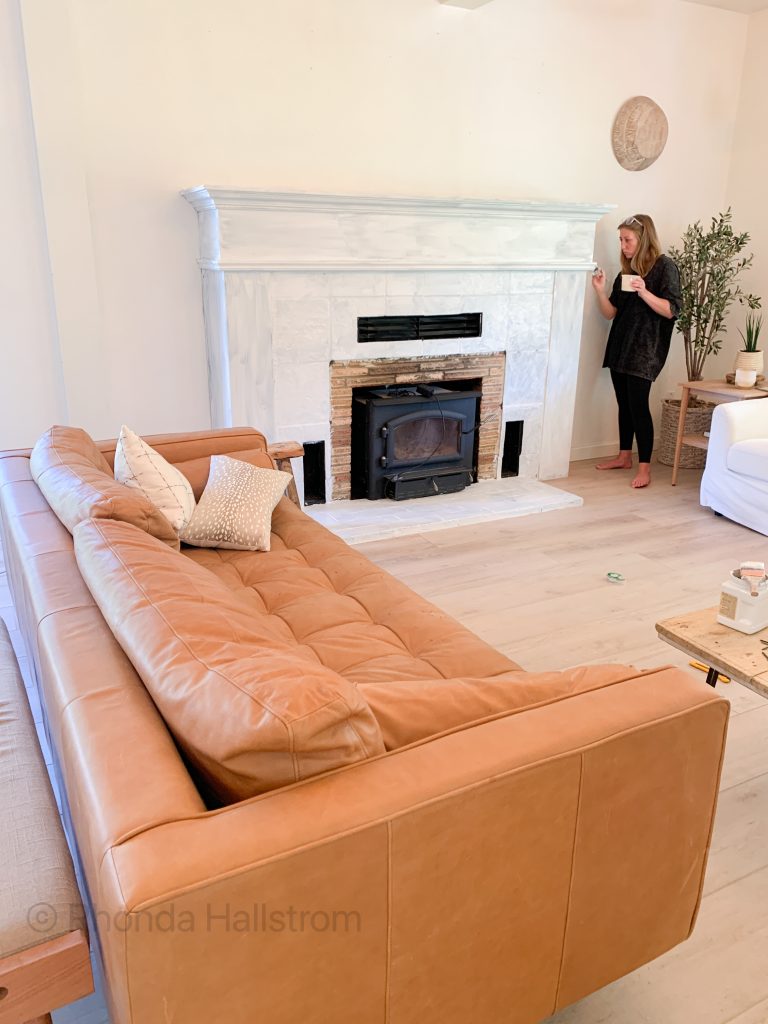 White Mantel Fireplace
We let the primer dry and got our Dixie Bell paint out. We painted on two layers of the Dixie Bell after the primer dried. This fireplace mantel is made out of wood and stone tile. We used the same paint all over the stone and wood and it turned out great.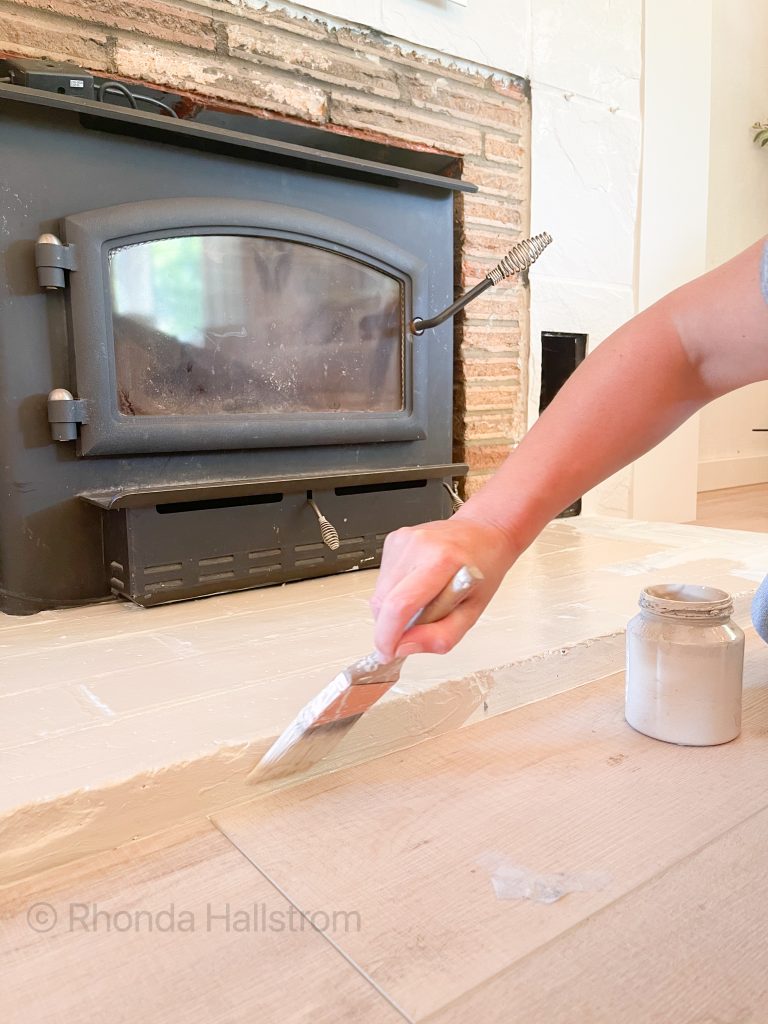 Painting Fireplace Mantel Ideas
For the brick on the ground I used a tan Dixie Bell paint and painted on a layer just like the mantel. I did spray paint the metal grates around the fireplace white as well with a classic white Crylon spray paint. Then I was done.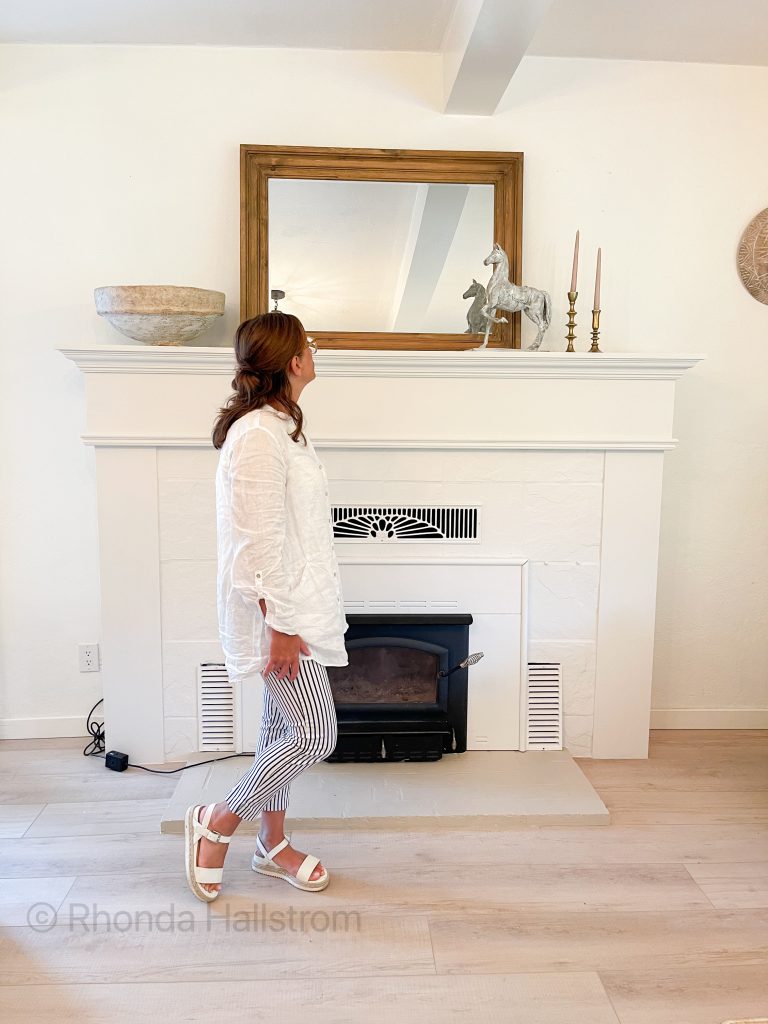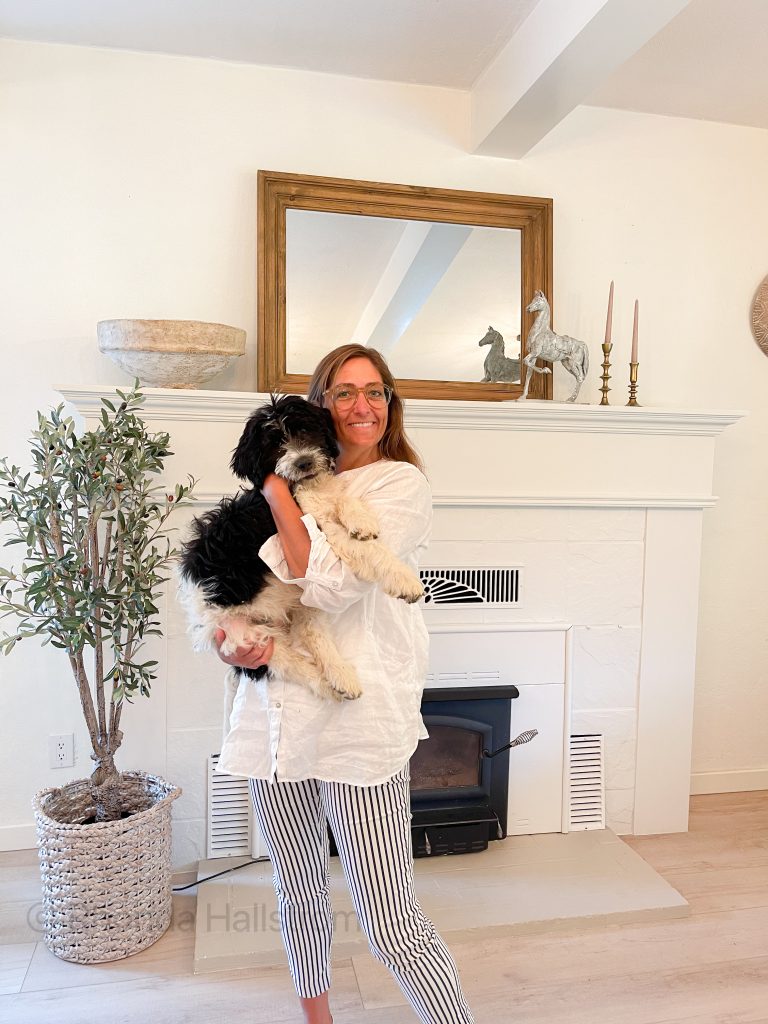 Painting Fireplace Stone
This all white fireplace mantel goes great with our modern farmhouse style. It is simple, modern and easy for any style. Thanks for stopping by Painting A Fireplace White. Be sure to check out our Ebook or other blog posts for more chalk painting. Here is the links to the paints I used.