Just because you live in a city doesn't mean you can't love plants. In fact, we've found 5 Garden Spaces We Love that are filled with leaves, soil, and gorgeous garden decor. Making them perfect for anyone from country gardeners to city dwellers who have a green thumb. These are all found on our Pinterest board Yard and Garden.
1. Small Contemporary Courtyard
Living in an urban environment can often mean that there's not much room for gardens or greenery. That didn't stop Think Outside Gardens from creating the tropical oasis they desired. They used the space they were given to create this lush setting, complemented perfectly with a bright yellow chair.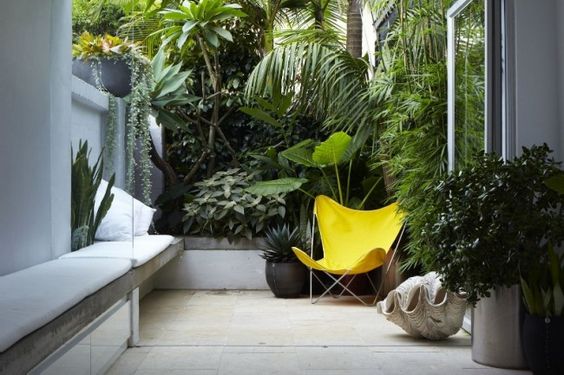 GET THE LOOK

2. Rustic Industrial Sun Room
We're obsessed with this sun room in London and its exposed brick construction, the stream of sunlight coming down through the open roof, and the variety of plants that are growing inside. From vines to palm trees, this room is bursting with life! Come take a look at my cozy outdoor space here.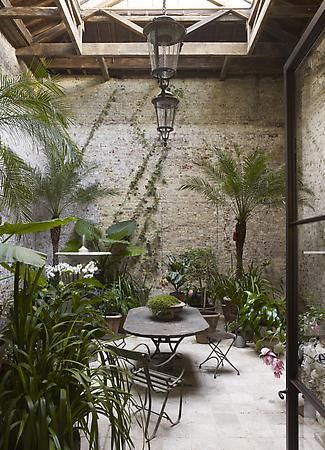 GET THE LOOK

3. Rooftop Canteen
We can't get enough of this gorgeous rooftop garden in LA. The contrast of live greenery with bright colored flowers and windows is absolutely stunning.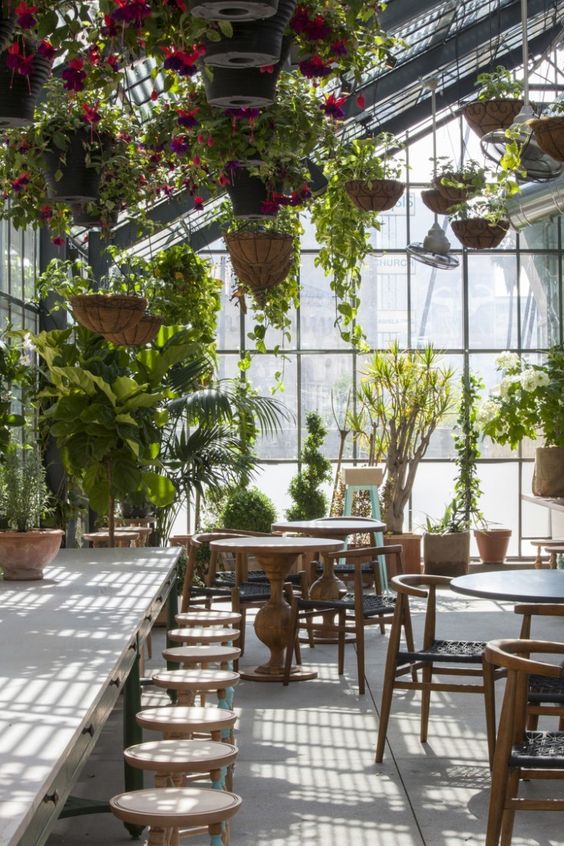 GET THE LOOK

4. Potted Garden
This tiny little potted garden is simply charming. It adds a touch of country flair and and is ever so adorable. These little Weathered Terracotta Planter Pots from Amazon are my favorite.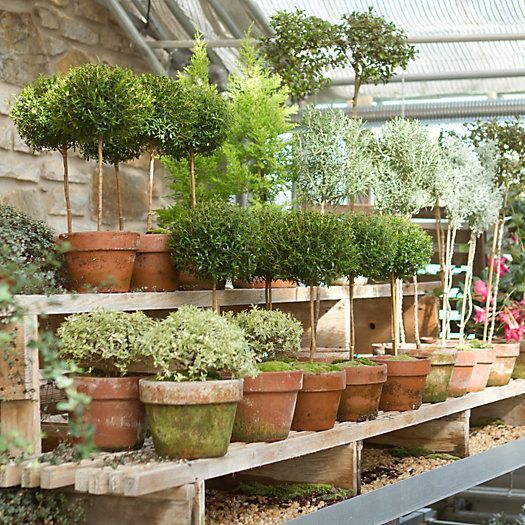 GET THE LOOK

5. Ivy Oasis
This house reminds us of a secret garden. Its wood beams are covered in vines and fresh cut flowers are on the table. A simple, rustic wood table is the perfect complement to this green oasis and encourages you to have tea amongst the leaves.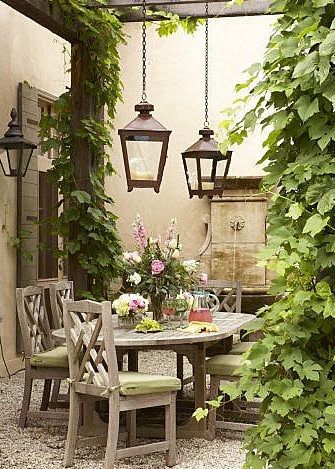 GET THE LOOK

What Do You Think?
Which of these 5 Garden Spaces We Love is your favorite? Let us know what you think in the comment section below. Then, be sure to check out our home decor collection for more greenery and industrial combinations and find out what parties you should be taking outdoors this summer. Follow our Yard and Garden board on Pinterest for even more inspiration.