Waffles are a great way to start the morning! My family loves breakfast food like waffles and fruit. We also do homemade pancakes and dutch babies. If you have a waffle iron this is a great Recipe For Homemade Waffles!
Be sure to sign up for my email to get new recipes, crafts and home ideas in your inbox, plus access to our free printable vault! *This post contains affiliate links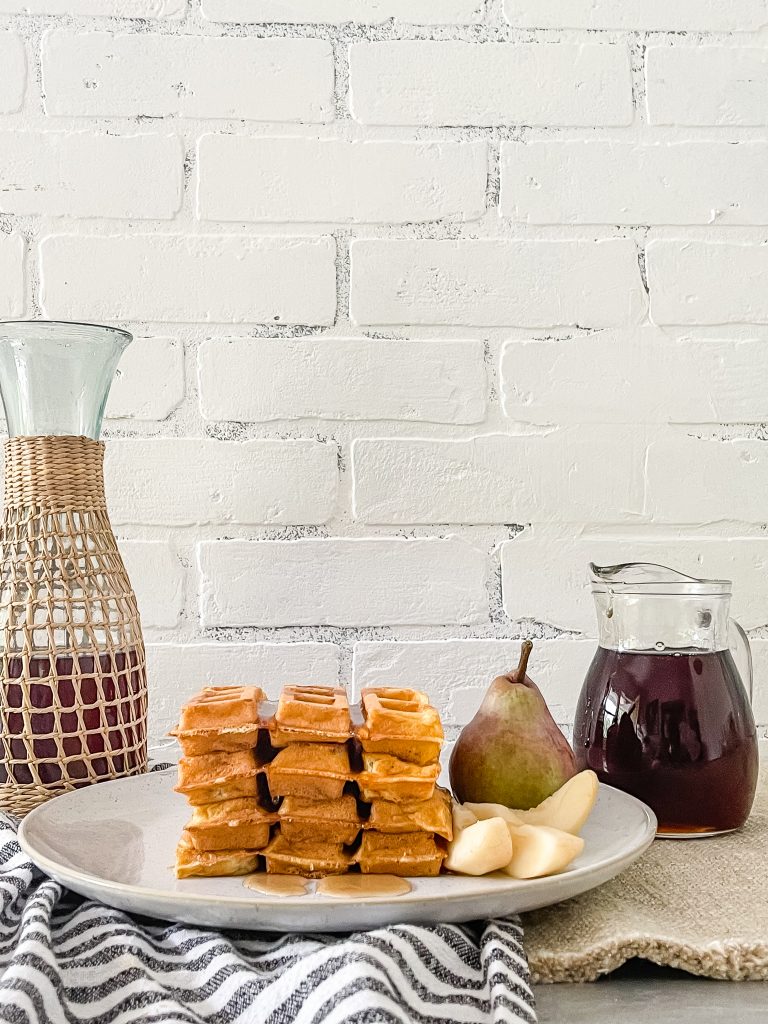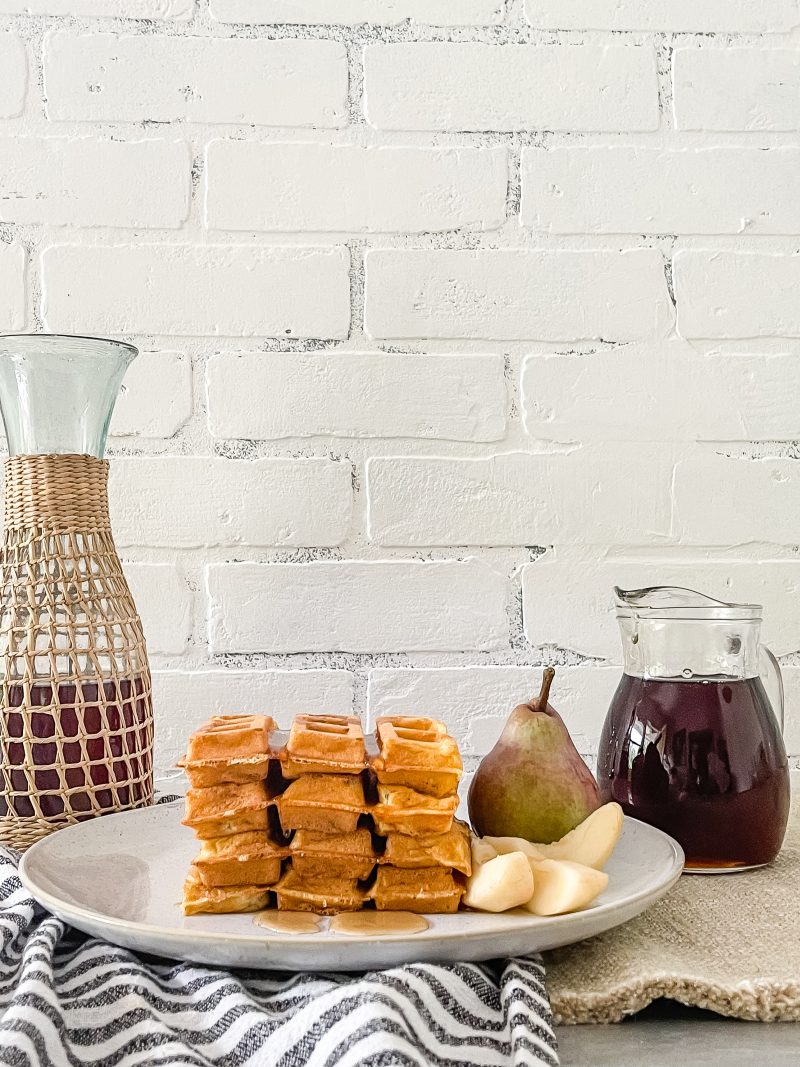 Best Recipe For Homemade Waffles
We got our waffle iron from Williams Sonoma but they sold out and I found more on Amazon. We get all our fruit from the trees in our back yard and our syrup from our local grocery store. Fresh fruit is definitely the way to go for a sweet refreshing snack.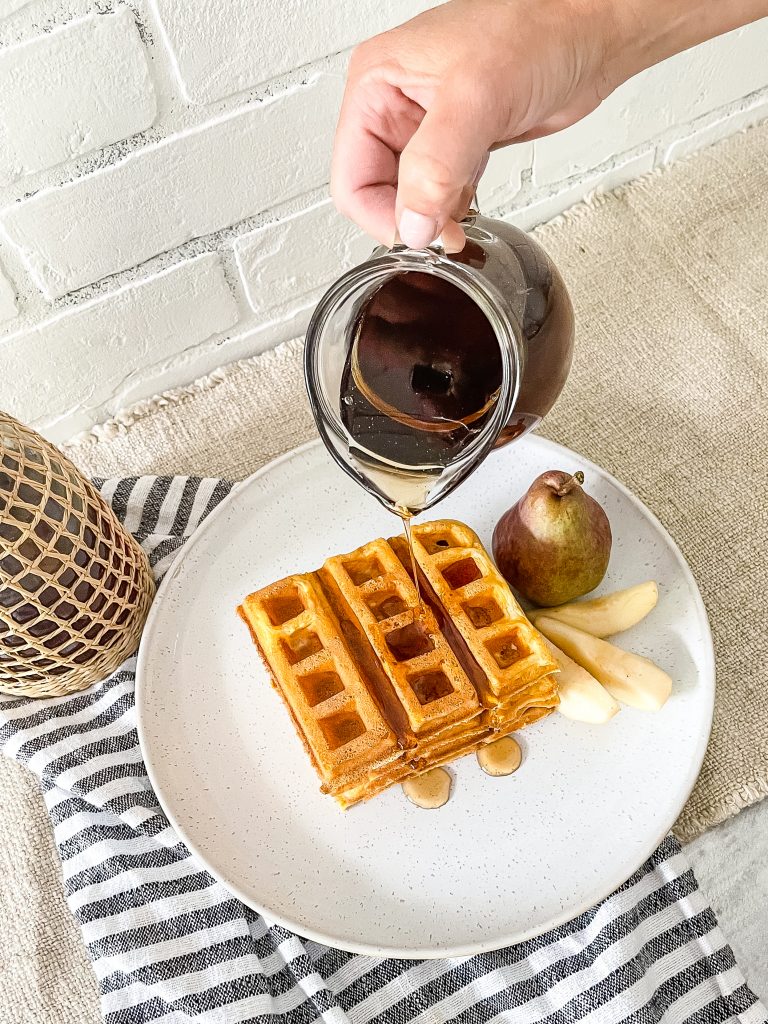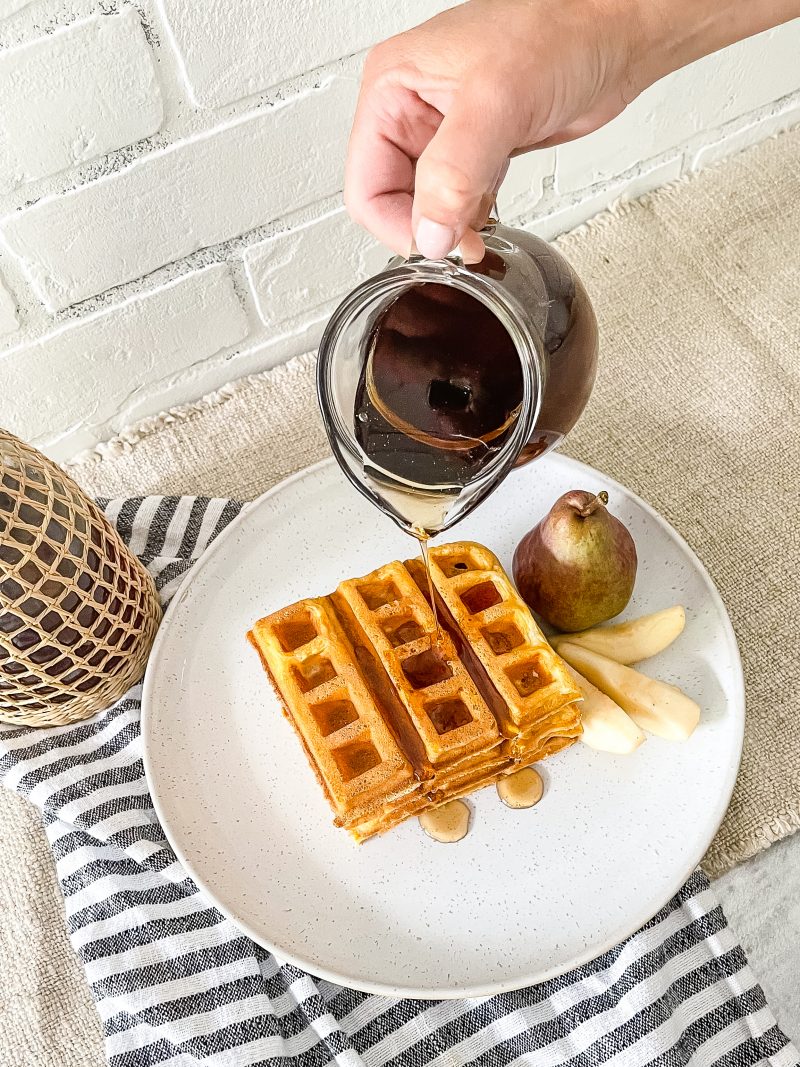 Homemade Waffle Batter
Light and Fluffy Waffles Recipe
Ingredients:
2 Cups Flour
2 TSP. Baking Powder
1/2 TSP. Salt
1 TSP. Baking Soda
1/3 Cup Sugar
1 Cup Buttermilk
1 Cup Cream
1/3 Cube Butter, melted
3 Eggs
Instructions:
Sift flour, baking powder, salt and baking soda together
Beat in eggs until light and fluffy
Add sugar, buttermilk, cream and sifted ingredients
Mix in butter and beat until fluffy
Bake in hot waffle iron until golden brown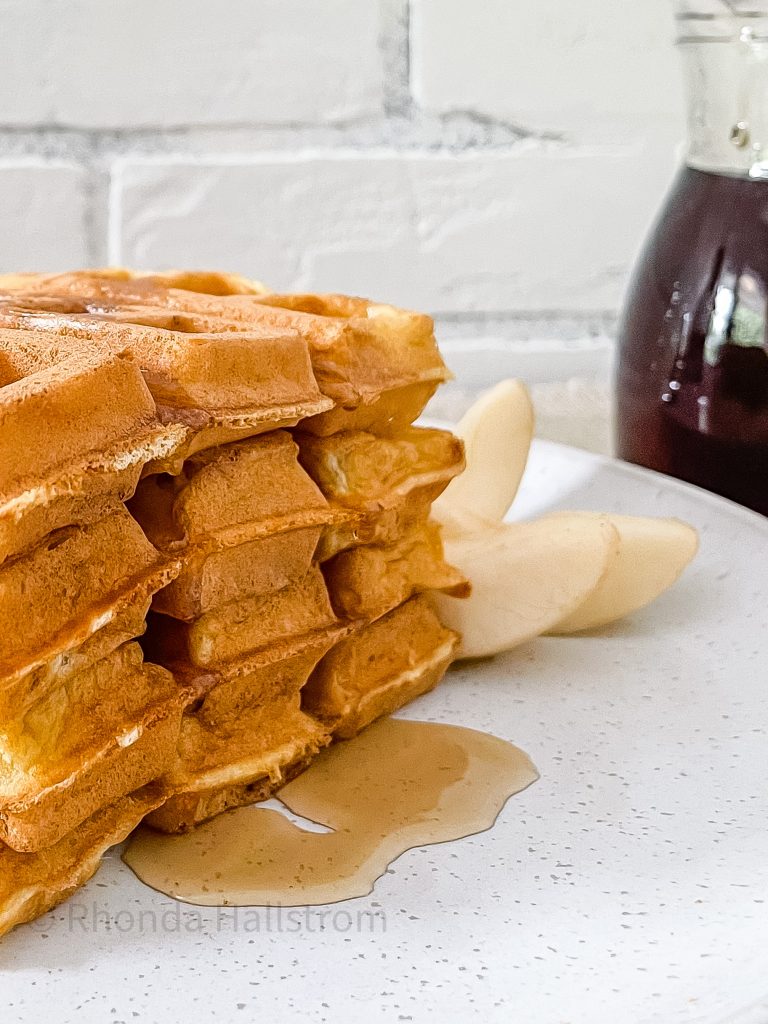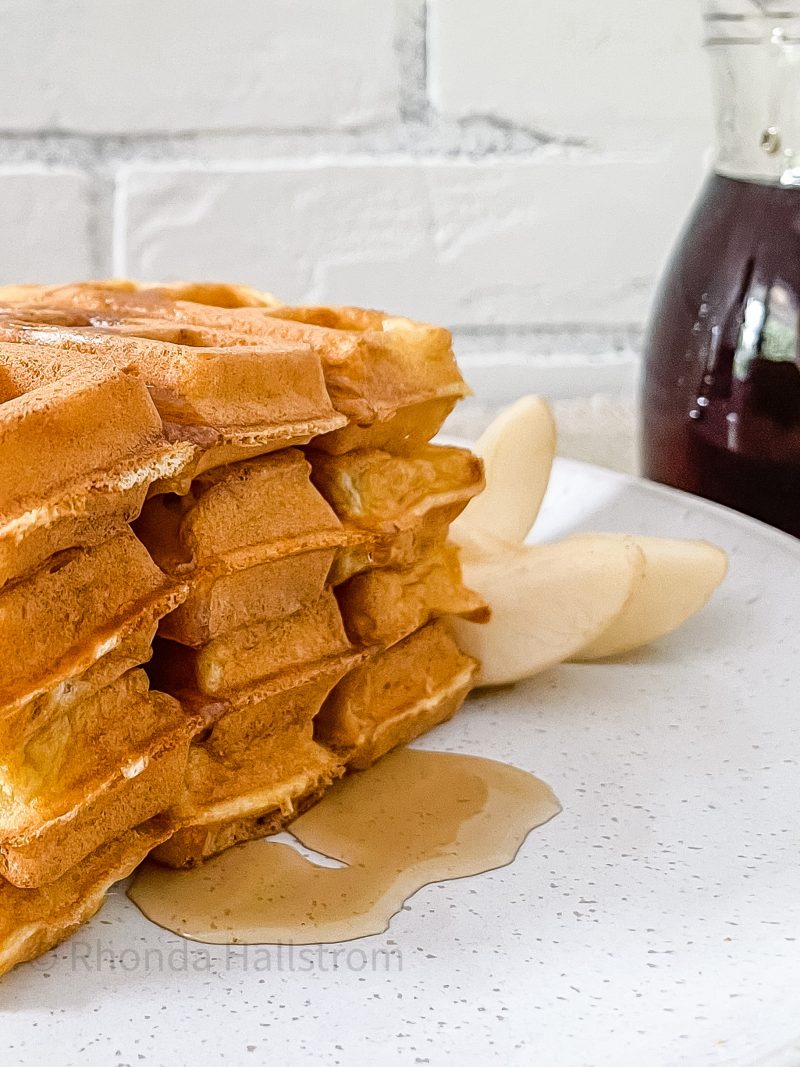 Homemade Waffles With Buttermilk
Serve with butter, peanut butter, syrup or whipping cream. Berries and fruit are also so good. My kids love adding our homemade jam on top with some syrup. You can also add nutella or powdered sugar for more sugar. Cinnamon adds such a holiday taste for those that love cold days.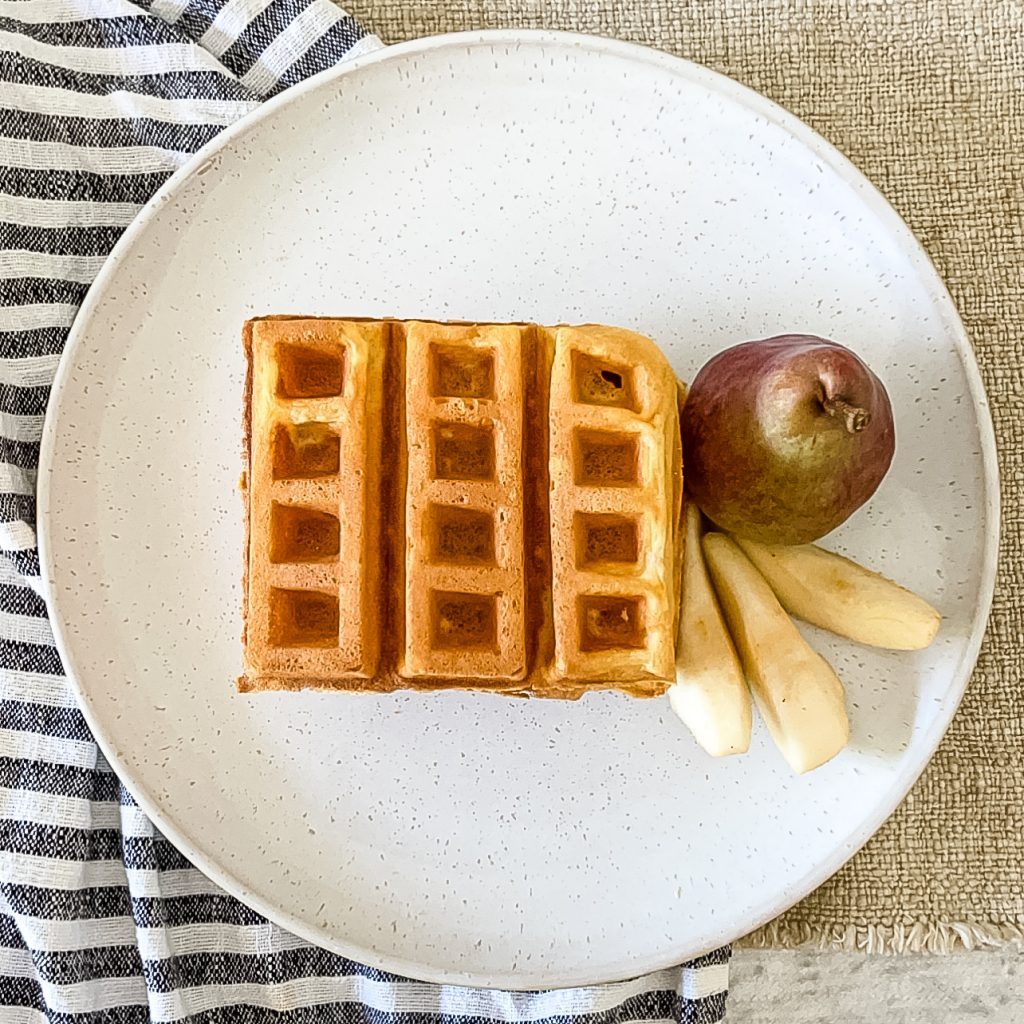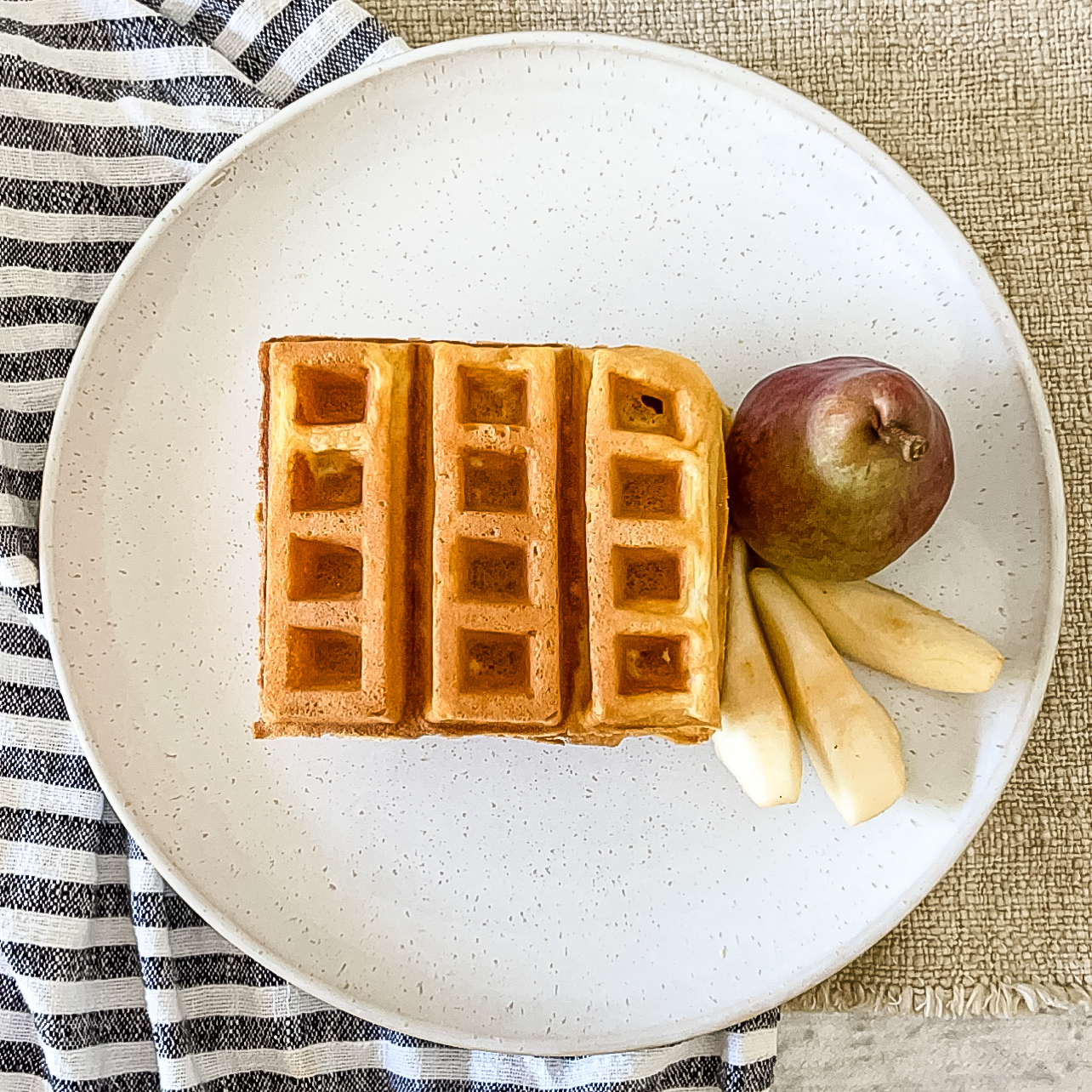 Homemade Waffles Easy
Thanks for stopping by for our recipe, we hope you enjoy! Be sure to check out more recipes around the blog and follow us on our social media for more! We'd love to hear from you to! Leave us any questions or comments!
Pinterest | Instagram | Facebook