Meal planning makes life easier by saving time, money, and eliminates the stress of dinner! This is a Basic Meal Planning for Busy Moms Recipe Guide with our free monthly calendar when you sign up for our emails. I promise not to spam you. We only send one email on Fridays with our latest blog posts. We talk about recipes, crafts and home style tips. Let's start off with some meal planning tips and then we will include our favorite go to meals. We hope your kids will love these recipes. Being a mom of seven, I know how important good meals are.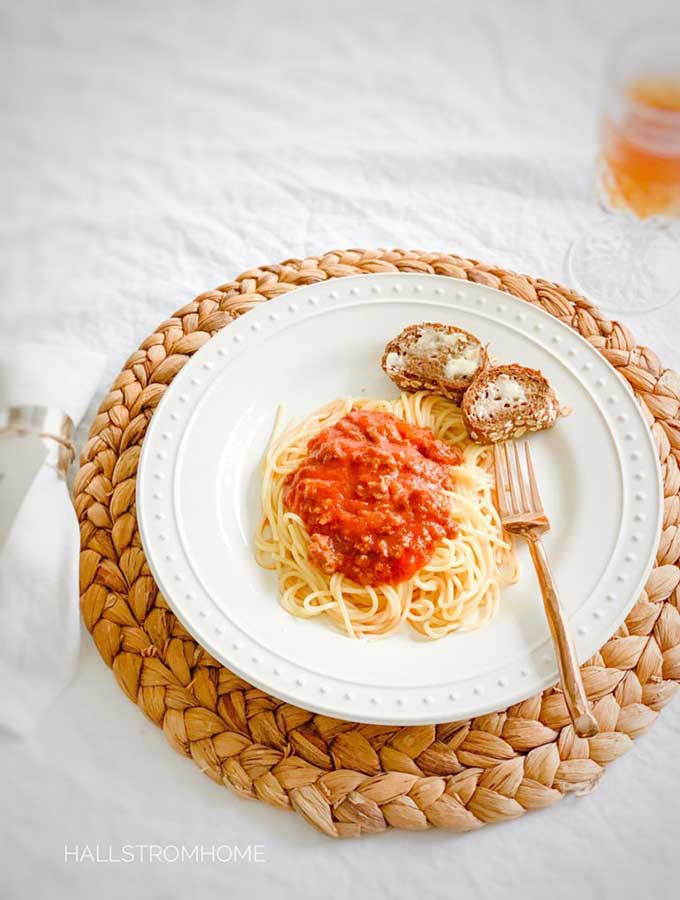 Basic Meal Planning for Busy Moms
Meal planning saves money.
Living with 7 people in our house it is always good to save money on food. Before meal planning, it seemed like I was always throwing out extra food. But with meal planning I have saved so much food. It helps you know when you're going to use the food, which cuts down on food waste. With meal planning, you know what you're getting ahead. You can plan around seasonal food and sales.
Meal planning saves time.
If you know me, you know I'm always running around trying to figure out what's for dinner. Seriously most nights I would stand in the kitchen right before my husband gets home, thinking of what I would start cooking. This has changed my way of rushing dinner. I now know what we are having way ahead of time, and that means I have all the ingredients available. My kids actually help out a lot for dinner. It's very easy for them when they can look at the calendar and then ask me what to start on. It just makes my crusty life so much easier. It also makes a trip to the store faster! I love a fast grocery shopping trip. You aren't walking around the aisles trying to see what looks good for that day. Instead, you have a list of exactly what you need.
Meal planning eliminates stress.
Wouldn't you like to have all your meals planned out for the month and be stress free? Rather than running around stressing out right before dinner is supposed to be served, wondering what you're going to make. That is the biggest reason you should start meal planning. Meal planning helps out busy mom's so much, as they are always on the move. But meal planning isn't just for the busy mom. Even if you have excess time, it will still reduce your stress. It seems if one still has a lot of time in the day, they are still running behind on dinner.
No more last minutes scrambles to get dinner going and served. There is no more frustration with spoiled food in the fridge and lost money. No more dreading to start dinner and still having no idea what you're going to make. Keep reading to see how to organize for meal planning.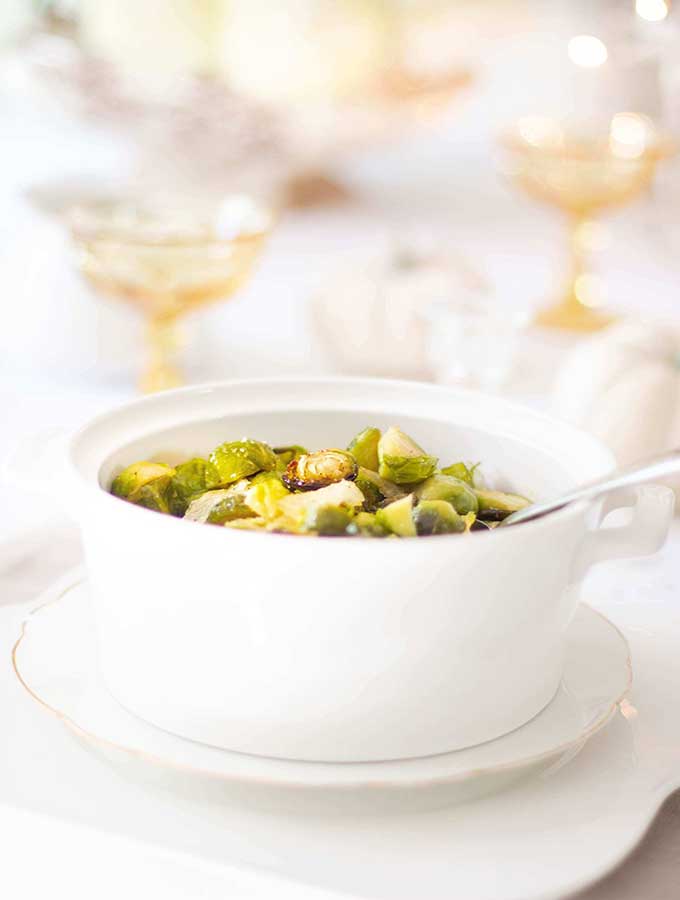 Happy Happy Nester|Caramelized Roasted Brussel Sprouts
Some of my kids love brussel sprouts and it's such an easy side dish to make. I think it's worth making if you have an extra 5-10 minutes. This recipe does take a bit longer, but they are too good to pass up. These are great when you have dinner company over. Do people do that anymore or is life too busy? These are a perfect Saturday side dish, for when you have just a little bit of extra time.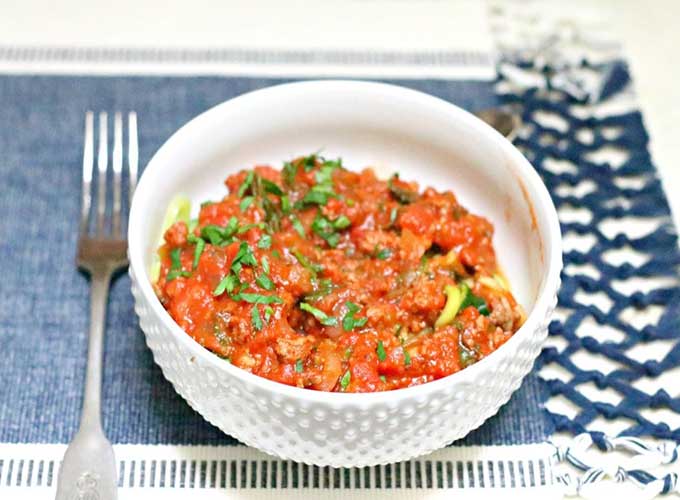 Modern Glam|Whole 30 Zoodles Bolognese
Ashley gave us a healthy recipe that is so easy to make. This is perfect for you busy moms, and also really helpful if you want a gluten free option.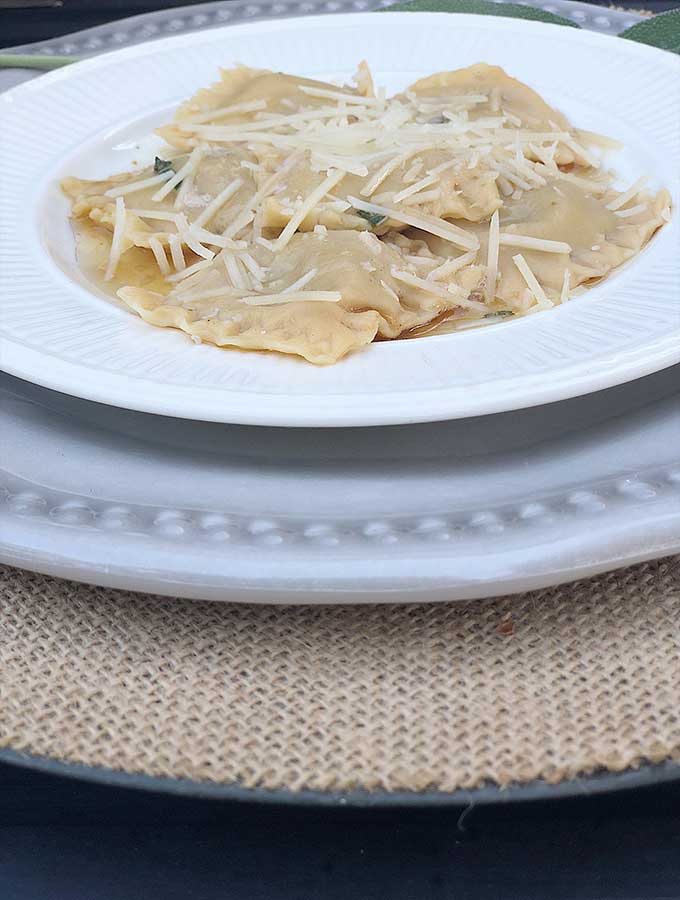 My 100 Year Old Home|Pumpkin Ravioli with Sage Brown Butter Sauce
A pumpkin ravioli is perfect for a Saturday night family meal. Meaning the family gathers around to make some homemade pasta and raviolis. That sounds like a great to have to family all working together to make a great meal. Some of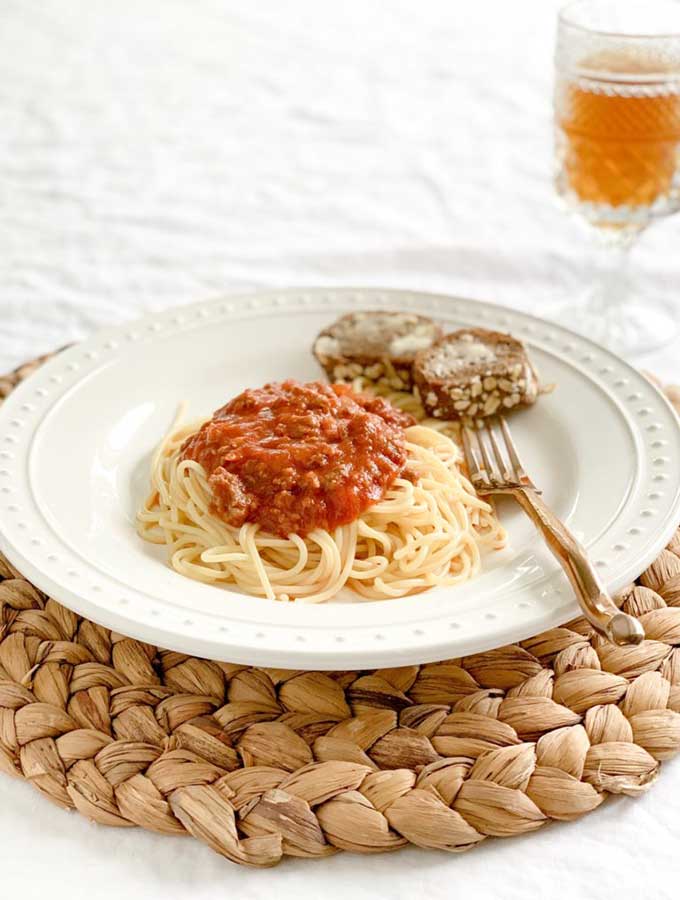 Hallstrom Home|Tom's Famous Spaghetti Sauce with Meat
For a busy mom like me this spaghetti sauce is one of the easiest recipes and one of the most delicious. I am telling you, this isn't one of those cook all day. It take 20 minutes and it is so flavorful!
Basic Meal Planning for Busy Moms
Meal Planning for Dinner
Pick a plan for you.
Pick a main section and then pick about 7 sub categories. Each subcategory is for each day of the week.
Section One: Meat Based Product – hamburger, chicken, turkey, seafood, steak. Choose any meat of your liking.
Section Two: Grain Based Product– beans, potatoes, rice, pasta, bread, corn, lentils.
Section Three: What kind of cuisine – Mexican, soup, barbecue, comfort, Italian, soup, breakfast, crock pot. This is
Choose your categories.
Write all 7 of your favorite section three meals on a on a piece of paper. Write down all the meals that you can think that fits the category. Be sure to write down things that you know how to make. That makes it so much easier when it's time to start cooking. The list process will help to keep you planning easier and meal making quicker. Make a list for any category you want. Don't feel like you have to choose only seven categories. You might have only 5 categories or 11 categories. It's all up to you and what you like to make.
Fill out your month calendar.
Like I said above, if you sign up for our blog emails you will receive two free calendars. Put one section three at the top of each day of the week. Now use the lists you just created for each section and fill in the calendar with what sounds good. This is where you can actually have a lot of fun. Of course you can be flexible, but this calendar will help your life become much easier.
Remember to keep in mind the day of the week and how busy it is. When you have a day that is less busy try out a new recipe!
Weekly calendar fill out.
It's now time to fill our your weekly calendar. This is getting more specific with each meal. Fill out what sides you are going to have. Getting more specific a week ahead is also very helpful. It will help you to go to the store and plan out sides that are on sale, or planning to see if you're too busy to make certain sides.
Now there is no more guessing what's for dinner. No more of me running around like a crazy woman trying to find dinner. I would love to know how you meal prep!