Sweet and Easy Valentines Party Decor with Heart Banner
Have you ever thought, decorating for a little Valentines party is hard? Well it isn't!! Here is my Sweet and Easy Valentines Party Decor with Heart Banner. Trust me you have time for this, I got this done in no time!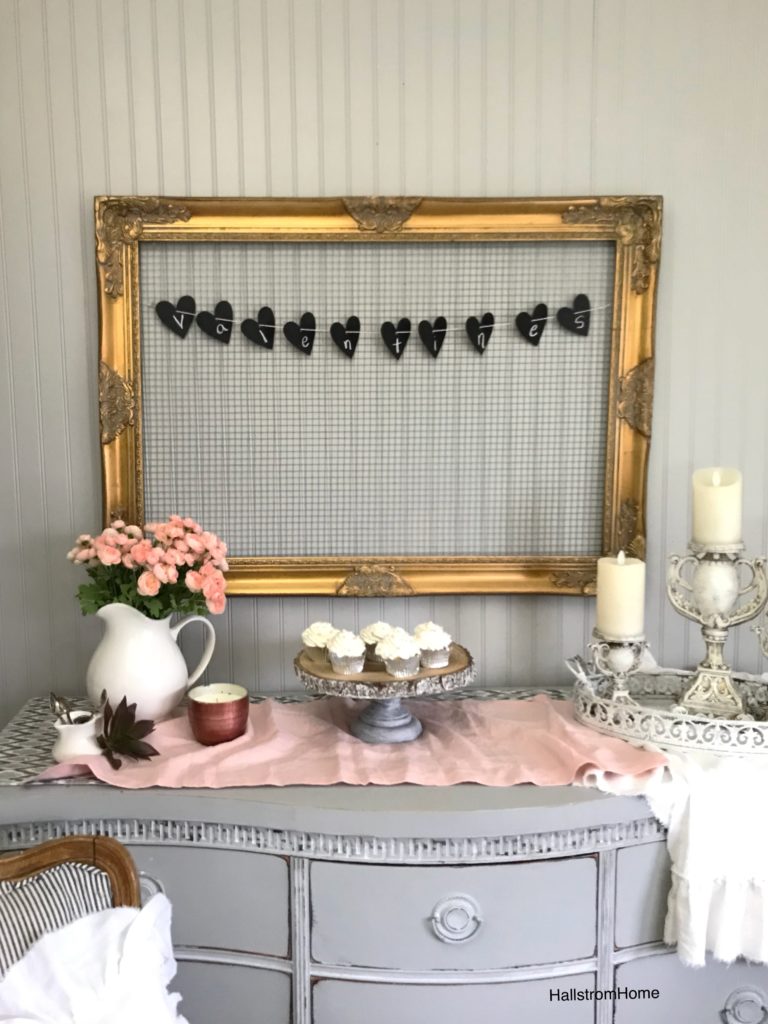 I'll get you right into how I created this sweet banner. I got these chalk board hearts in the $1 section at Target! Get yourself a chalk pen marker and write the message! I didn't go too fancy, that's just not how I roll. If you don't find hearts at Target, I'll leave affiliate links below. But what's great about this, is that you can get circles, squares, any shape, and use it for many holidays!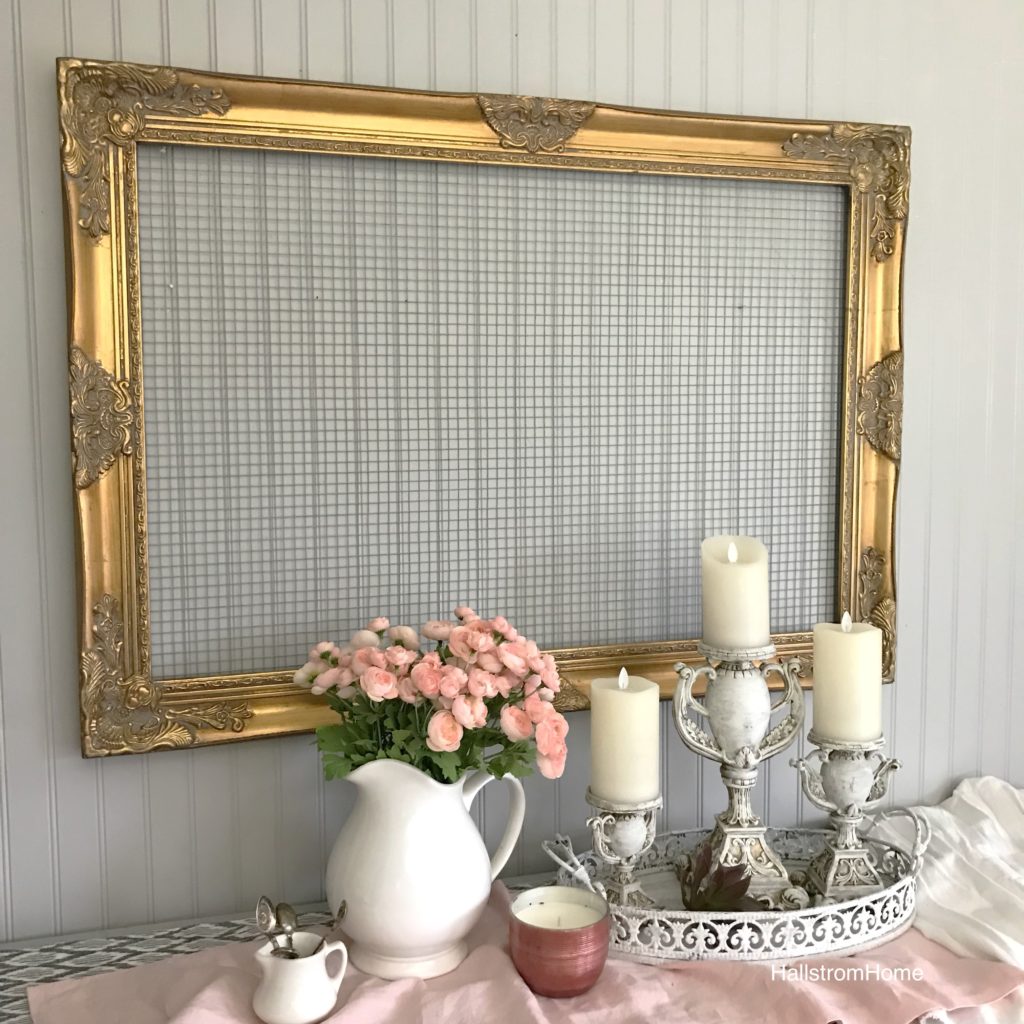 Quite a bit of the pieces I used here are from Target. I love that place! This gold, chicken wire frame can be found in my shop here. A shabby chic farmhouse look is what I went for. The candle holders really helped to accomplish that, they are in my shop here. Decorating for a party doesn't have to be stressful. I am here to try to make it sweet and easy for you!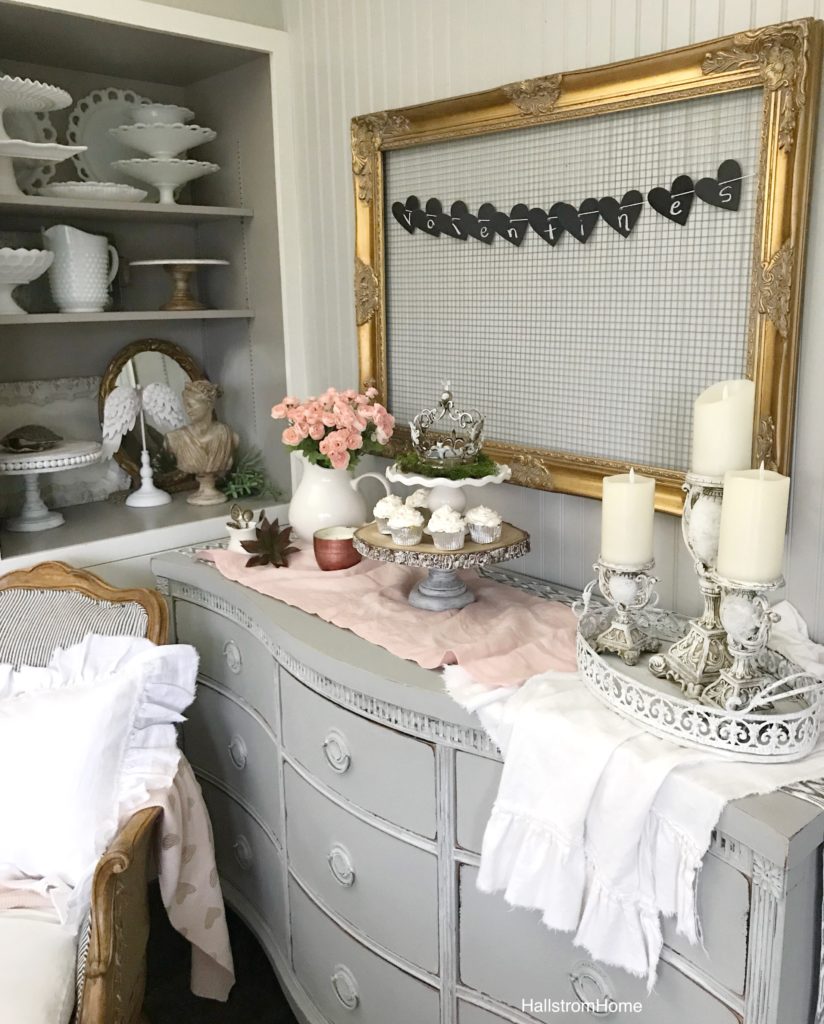 Sweet and Easy Valentines Party Decor with Heart Banner
You can add any pieces you want to your party decor. Make it your own! Light and bright is what I tried. I made these yummy cupcakes, the kids really enjoyed them when they got home! I layered three table runners, because why not?!! They can be found in my Etsy shop here, most of my linens can come in pink which is perfect for Valentines Day.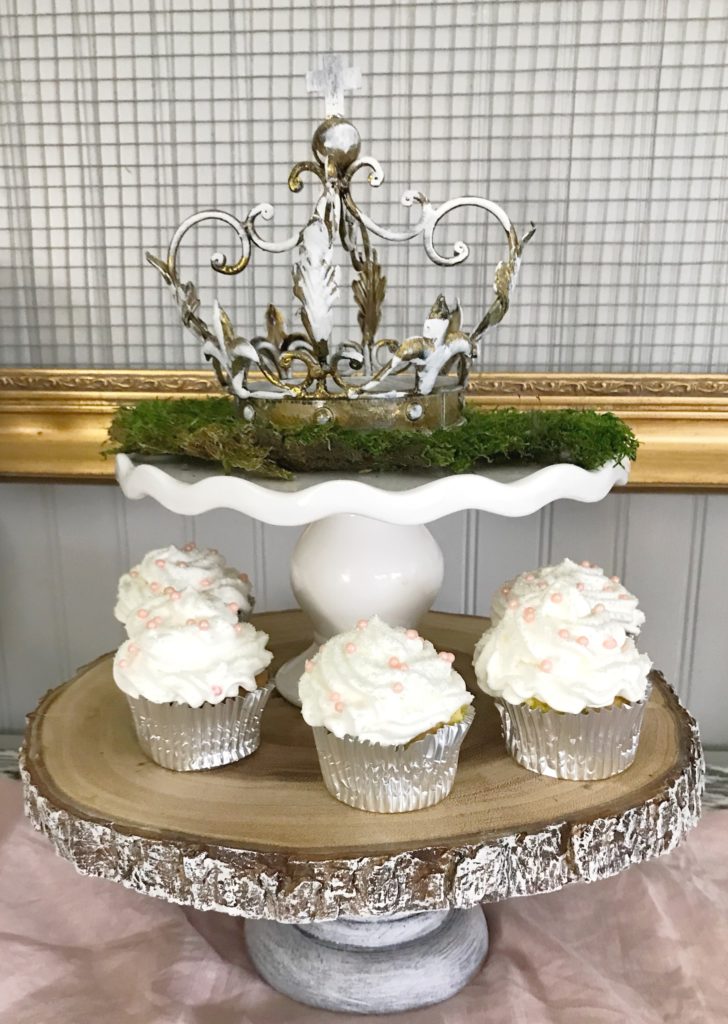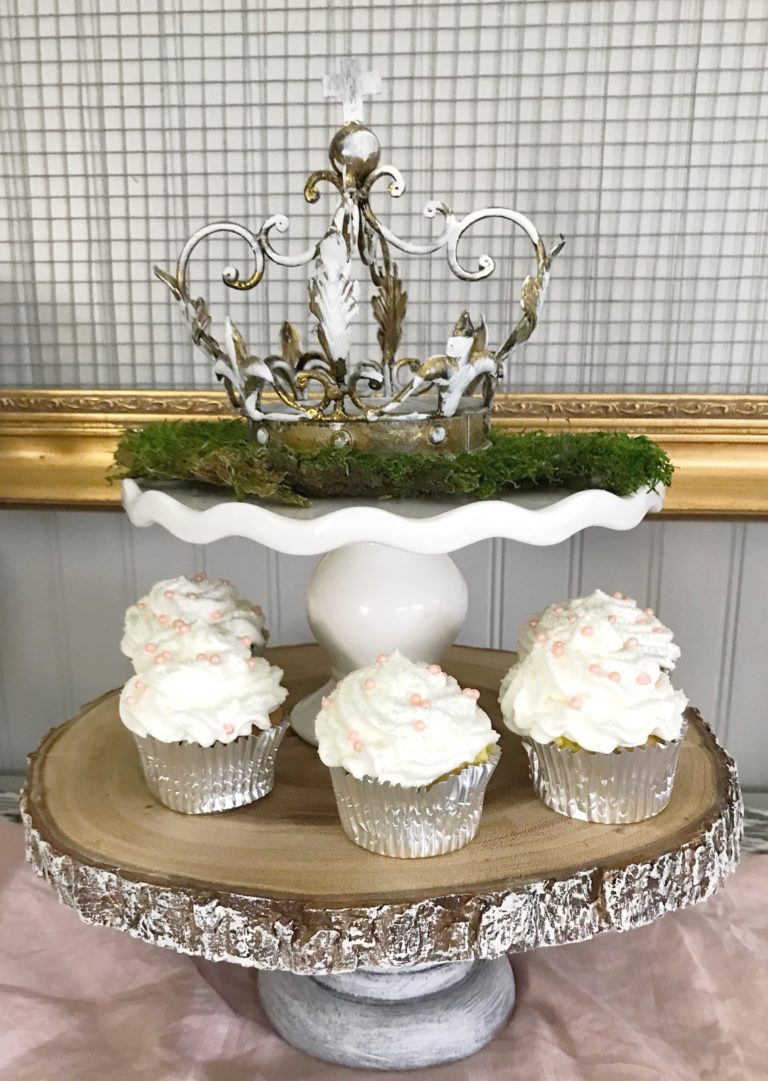 They were oh so yummy cupcakes. I made that custom wood cake stand, check it out here. Along with the French crown, I have a few in my shop. I really have no rhyme or reason to my settings.  I might as well stack two cake stands! Oh and another post you'll want to check out this post on how I decorated with pink in my home.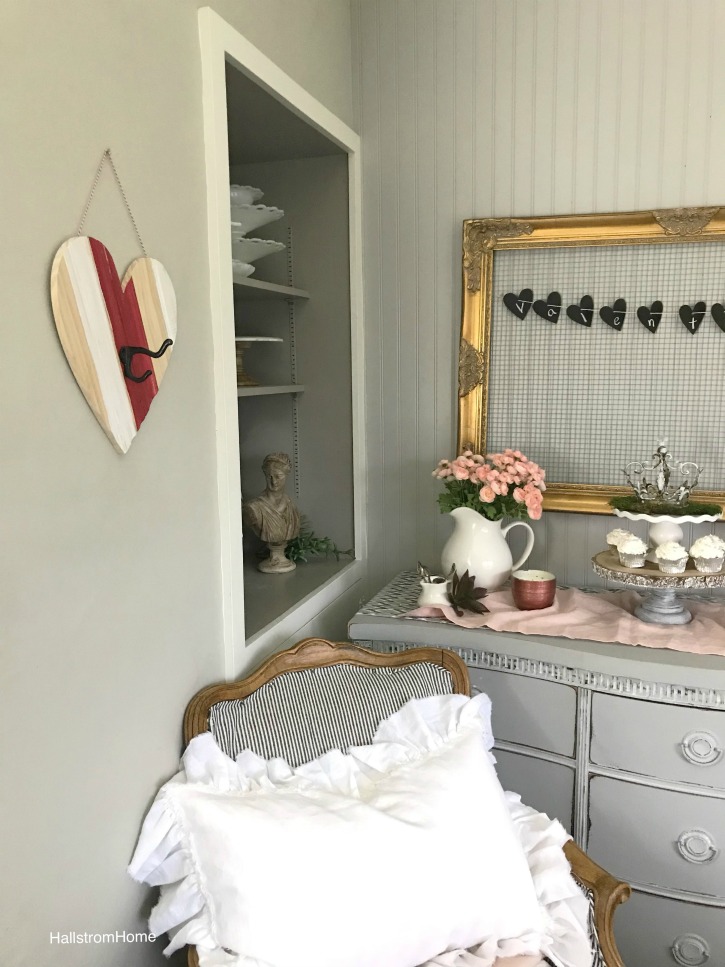 I'm serious, check out how I did the heart coat hook. It was so easy!! I hope I made trying to decorate for your Valentines party sweet..and easy. Let me know what your favorite part about this party decor was. Also I'd love to see your Valentines party set up, so tag me on Instagram.  Oh and be sure to save this image on Pinterest for later.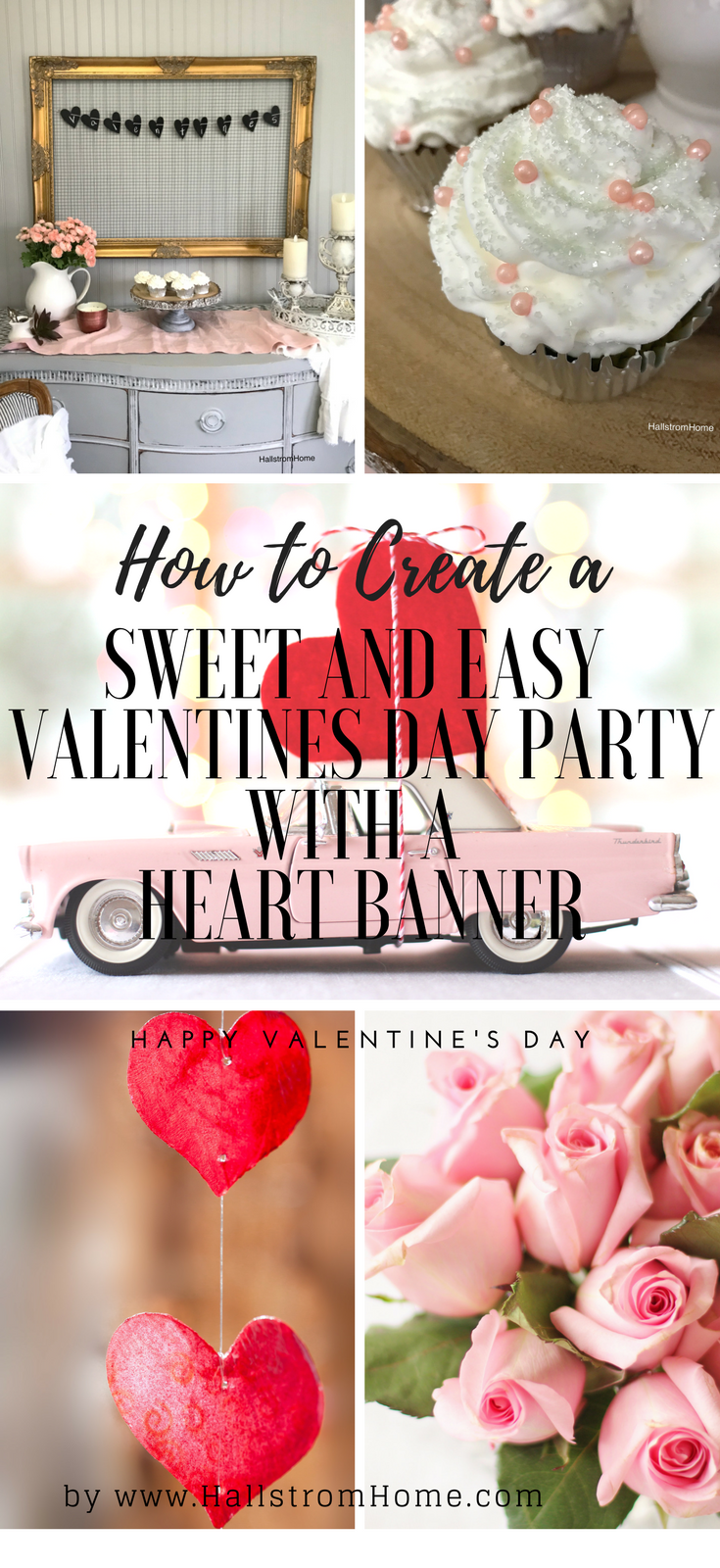 Similar Posts: