Warm yummy cinnamon rolls are the way to warm the belly, heart and mind! We made these for our friends the other evening and they hit the spot. Here is our Recipe For Homemade Cinnamon Rolls to share.
Be sure to sign up for my email to get new recipes, crafts and home ideas in your inbox, plus access to our free printable vault! *This post contains affiliate links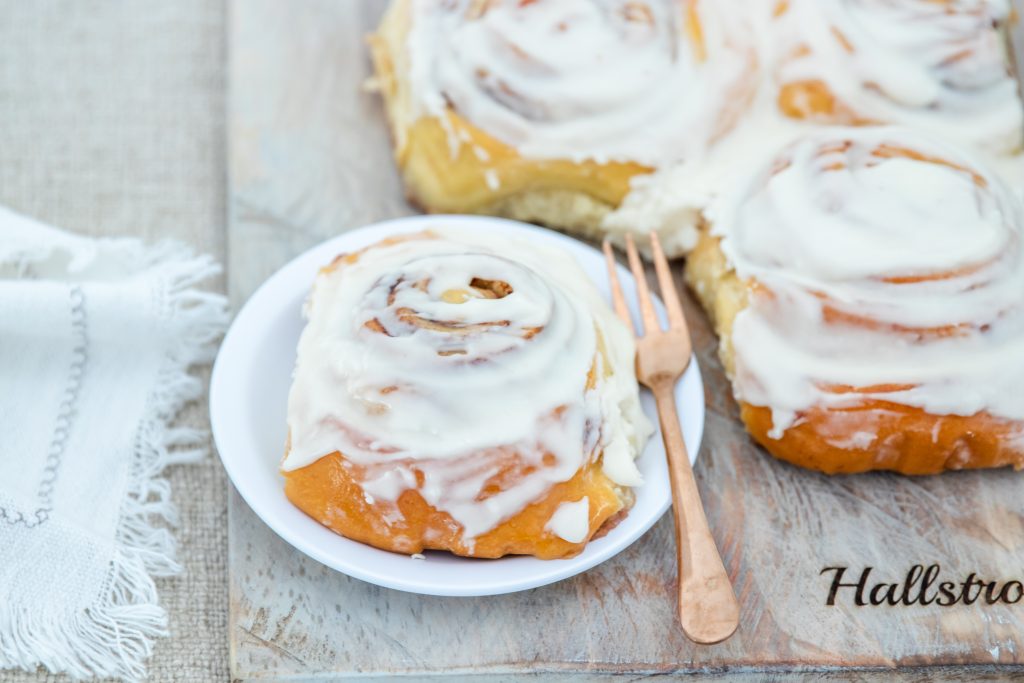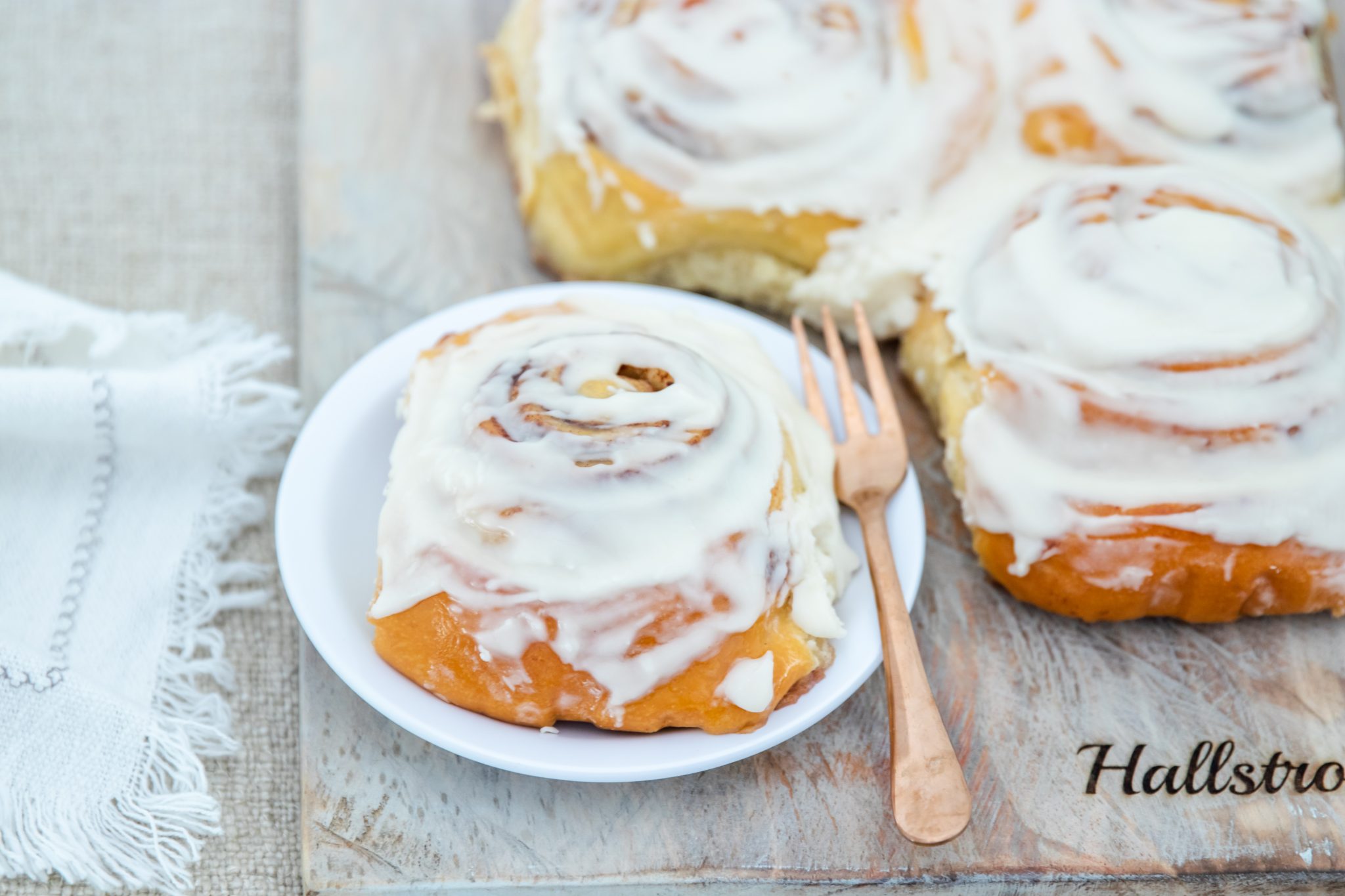 Recipe For Cinnamon Rolls From Scratch
These are all made from scratch so make sure you have all your ingredients beforehand. This is also a recipe for all my sugar lovers but what out for all these calories!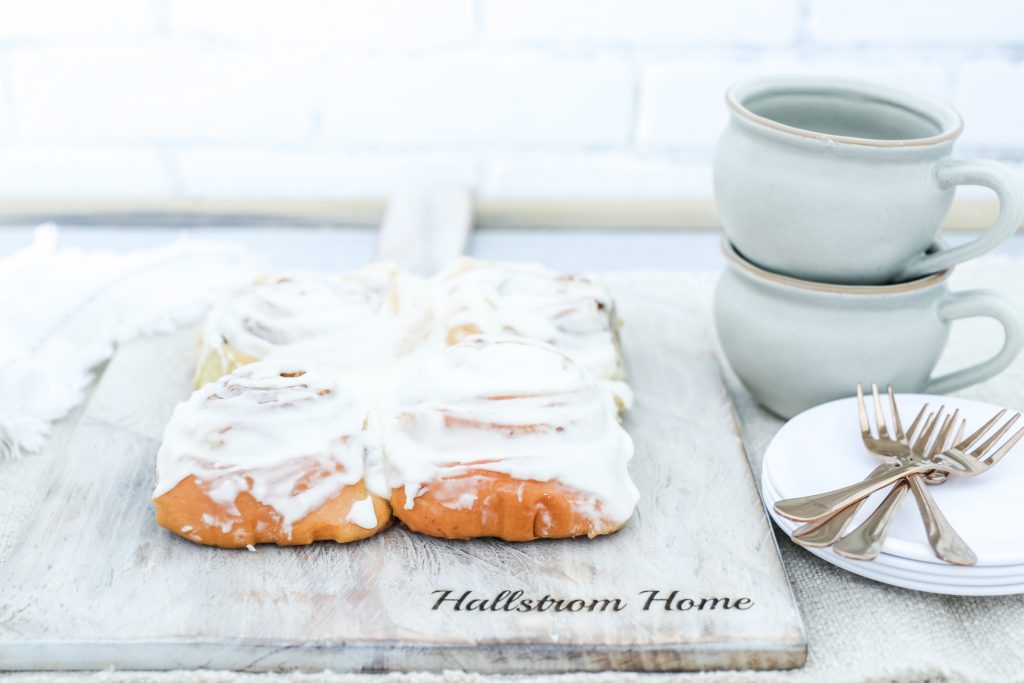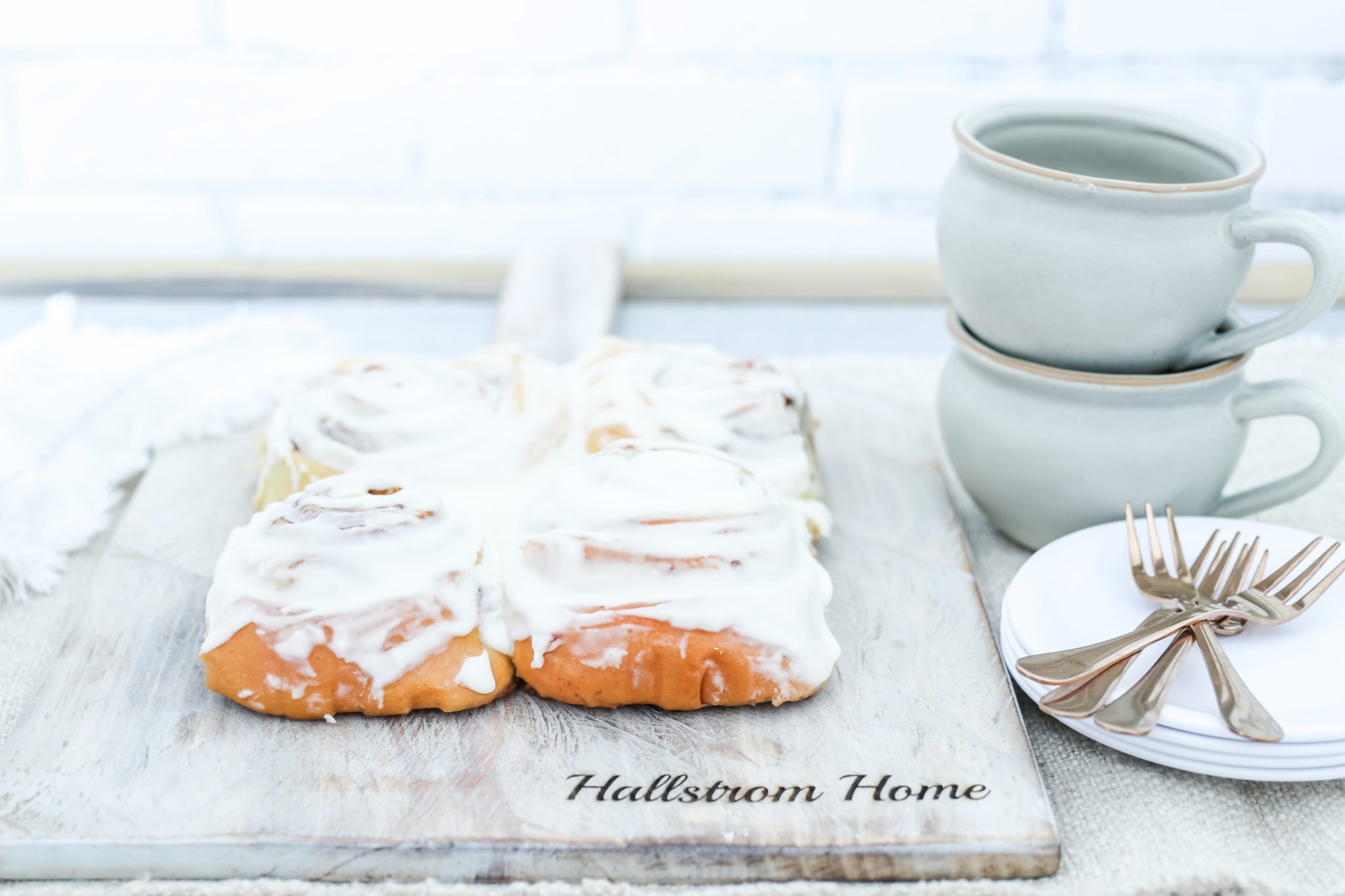 Cinnamon Rolls Recipe No Milk
Alright here is the recipe! Print it out for easier reading!
Ingredients:
Dough
2 Cups Warm Water
2 TBSP Honey
1 TBSP Yeast
1 TBSP Salt
1/2 Cup Olive Oil
5 1/2 Cups Flour
Caramel
1/3 Cup Butter (melted)
3/4 Cup Brown Sugar
Cinnamon Roll Filling
1/4 Cup Butter
3/4 Cup Brown Sugar
1 TBSP Cinnamon
2 TBSP Cornstarch
Frosting
1/4 Cup Butter
4 oz. Cream Cheese (softened)
2 Cup Powdered Sugar
1/2 TSP. Salt
1 TSP. Fresh Lime Juice
1 TSP. Vanilla
Instructions:
Place warm water in mixing bowl. Add honey and yeast. Stir. Let yeast proof 5 minutes.
Add salt, oil, and two cups of flour. Mix.
Add flour one cup at a time, every two minutes, add additional 1/2 cup If dough is still sticking to the sides of the bowl
Let your mixer run on slow for two minutes after you are done adding flour. Remove dough and wipe with olive oil. Let dough rest 5 minutes
While your dough is resting: spray a 10×15 pan. Mix caramel layer together and spread in the bottom of the pan
Grease countertop, shape dough into a rectangle. Use rolling pin to shape approximately 15×12
Spread 1/4 cup butter over rolled dough
Mix dry filling, spread over buttered dough
Roll into a log 15″ Cup 1″ in wheels
Place in pan, 3 wide x 5 long
Let rise till half again as big
Bake. Remove from oven and invert onto a cooling rack. Let sit twenty minutes before frosting.
Frosting:
Soften butter and cream cheese, do not melt them though. Add all ingredients to your mixing bowl and beat for one minute, stopping to scrape the sides. Place frosting in a plastic baggie. Snip off one corner and squeeze on!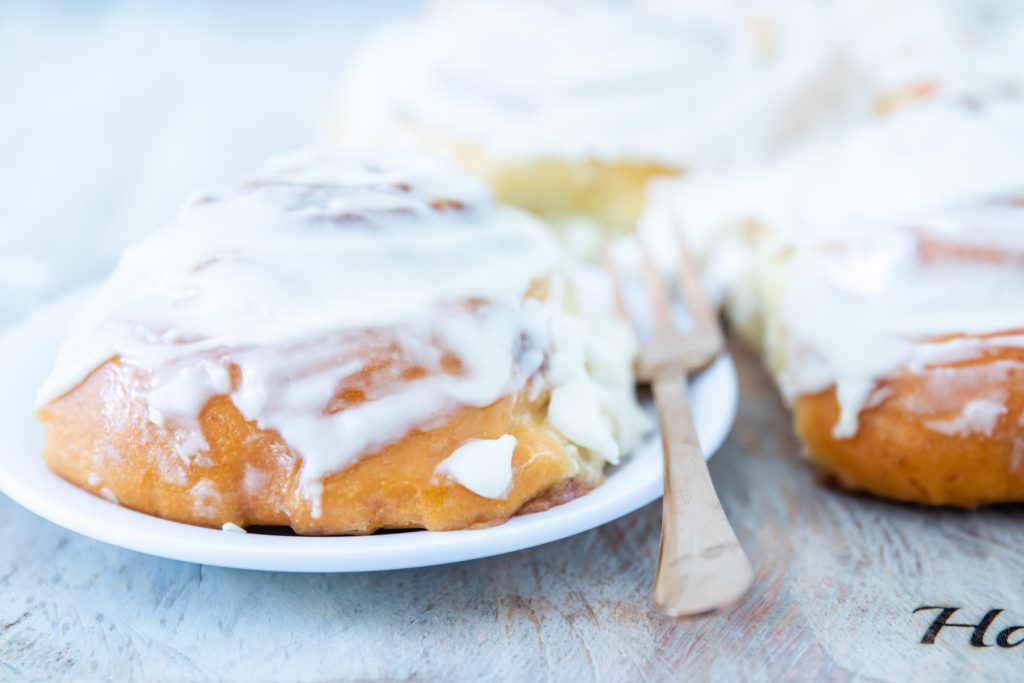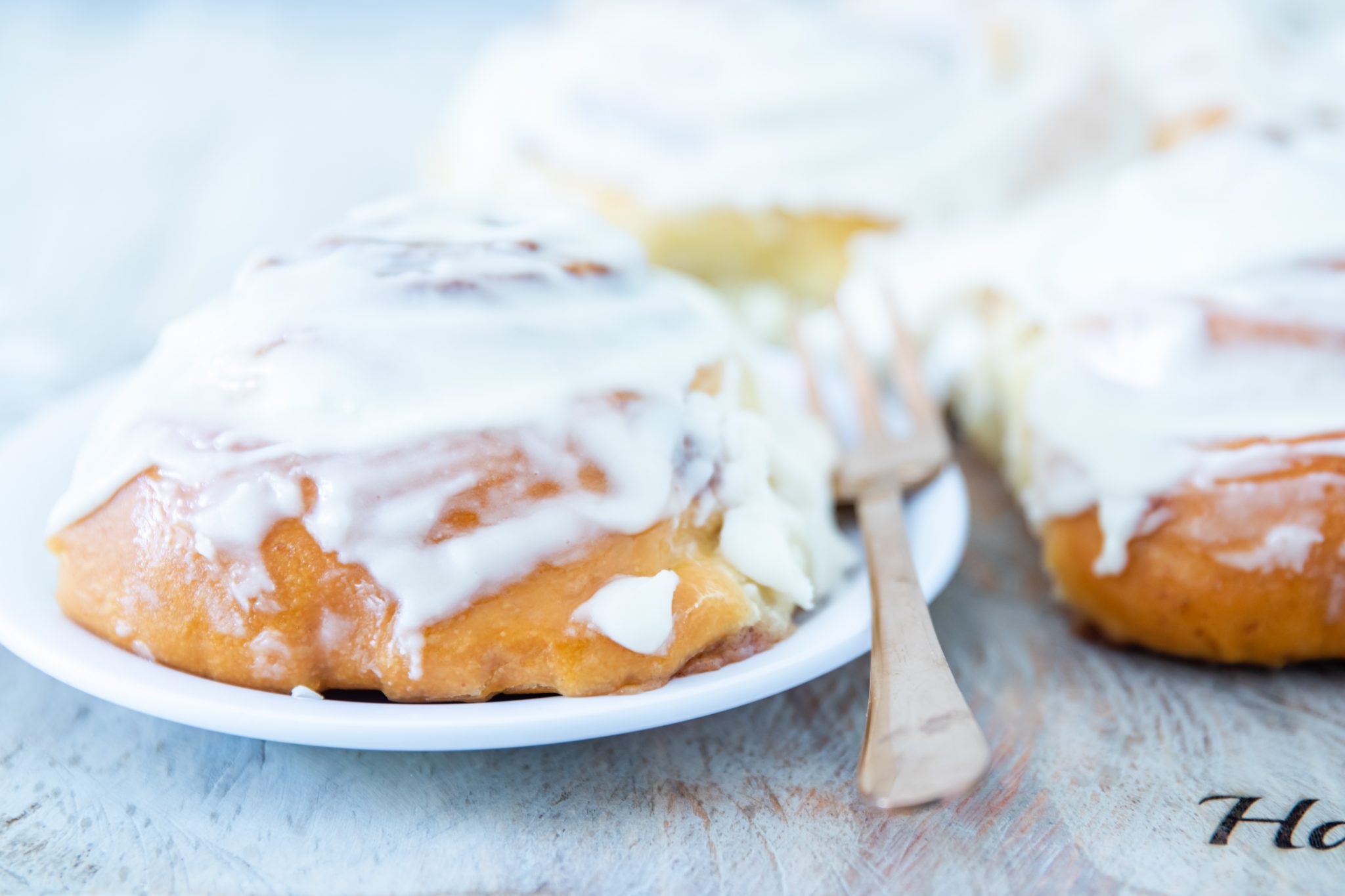 Homemade Cinnamon Roll Icing
Serve these warm or reheated for the best experience. Love these for dessert and sugary breakfast on the go!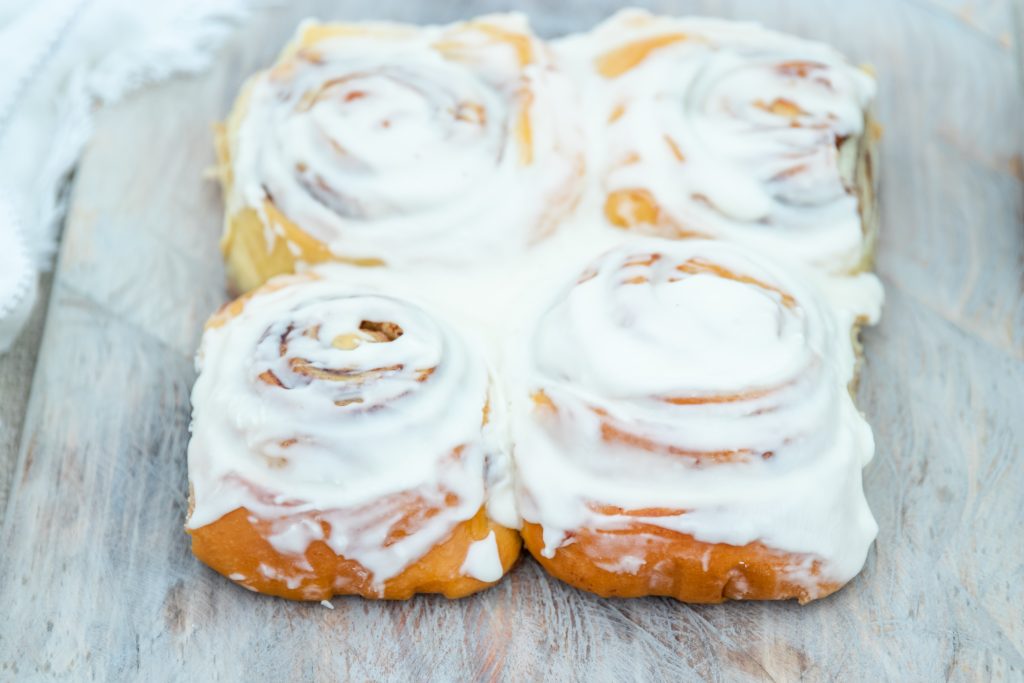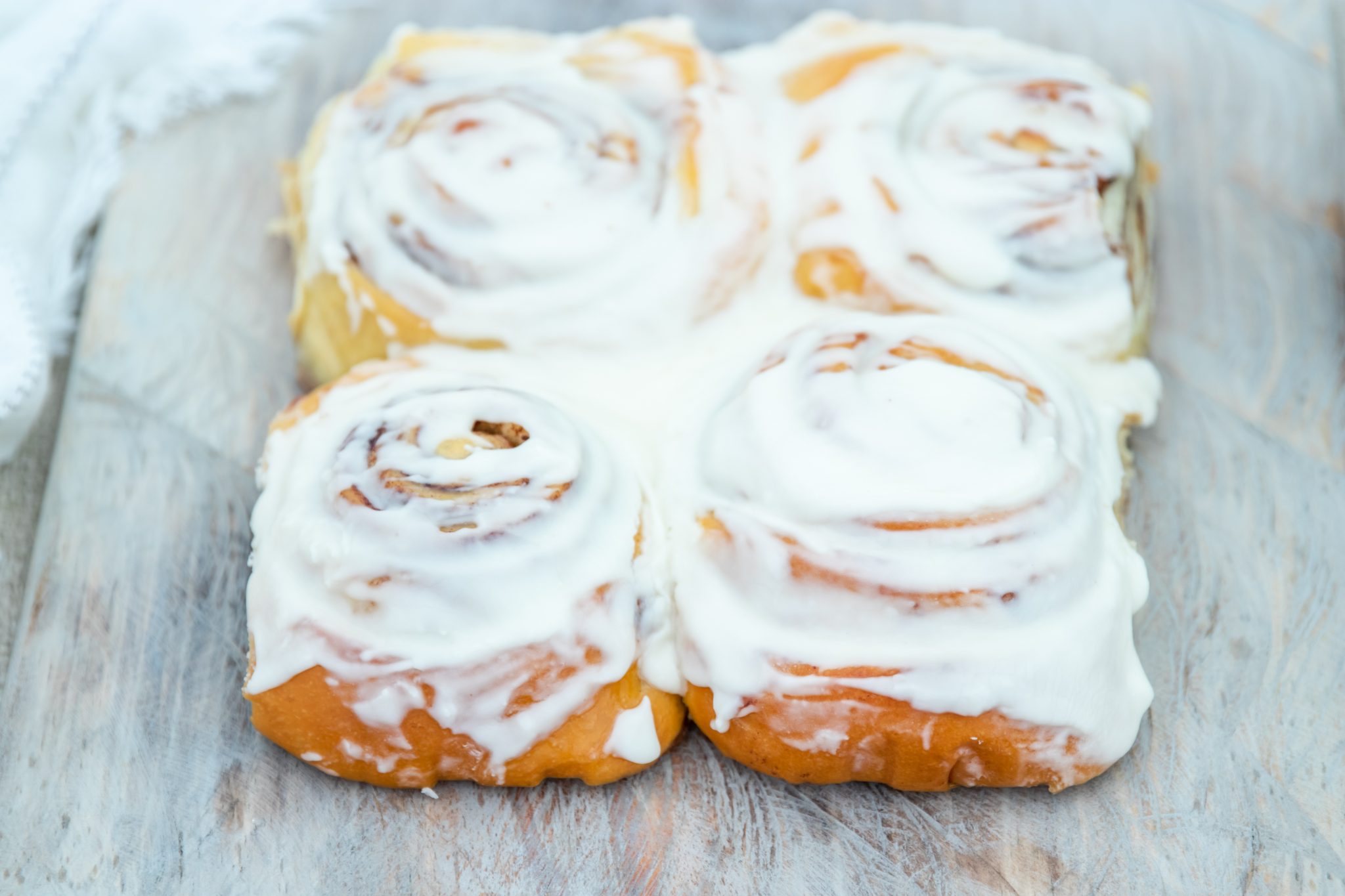 Cinnamon Roll Recipe Icing
Thanks for stopping by our Recipe For Homemade Cinnamon Rolls! I hope you make the best cinnamon rolls ever after this! Check out more recipes around the blog for more and follow us on our socials to keep updates with us!
Pinterest | Instagram | Facebook
Cinnamon Roll Recipe Best