Hey guys, It's been awhile since we've got to writing a blog post for home decor. We have been creating recipes like crazy so be sure to check them out! I am so excited to share with you all today our tips and Small Bedroom Ideas For Renters, we know it's hard to decorate when you can't change any of the walls, flooring or lighting!
Be sure to sign up for my email to get new recipes, crafts and home ideas in your inbox, plus access to our free printable vault! *This post contains affiliate links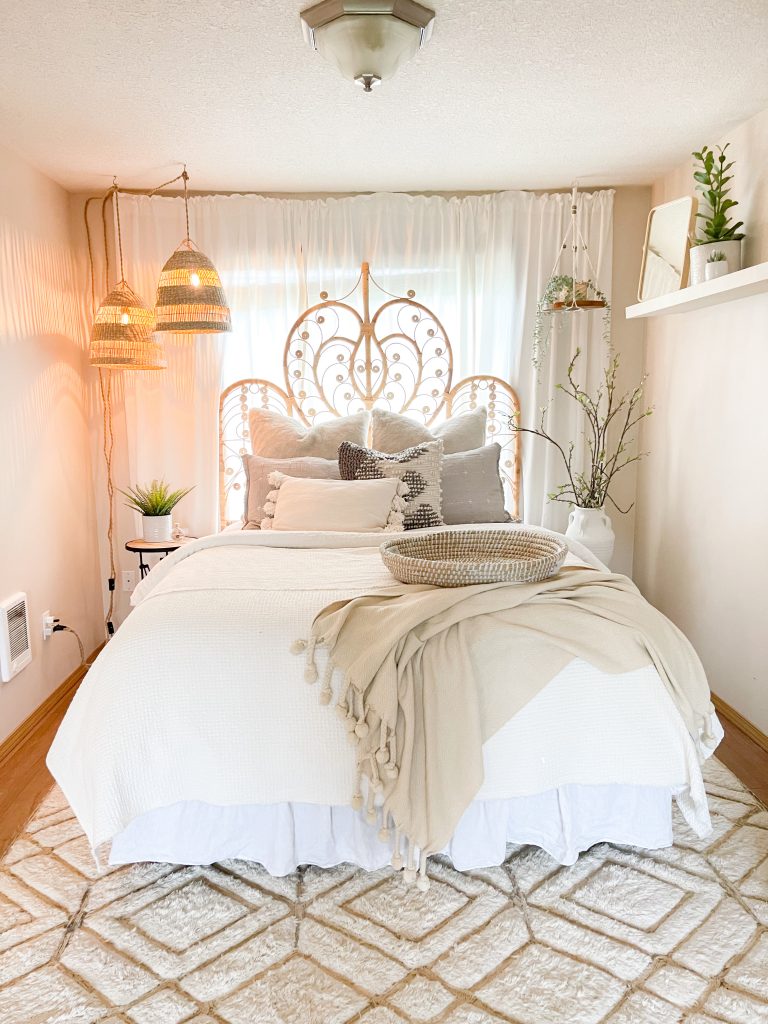 How To Maximize Space For Small Room
In this post we will cover our best ideas for opening up bedroom space, how to get your room styled when you can't repaint, and all the shopping we did for this room.
This is my daughter, Alea's bedroom and get this, this room used to be a dining room and look how this turned out. My daughter rents a house with a couple of her friends in town and was told that they can't repaint or change any of the flooring. The lighting is also terrible in this house so we had a ton to work on to make this space cozy.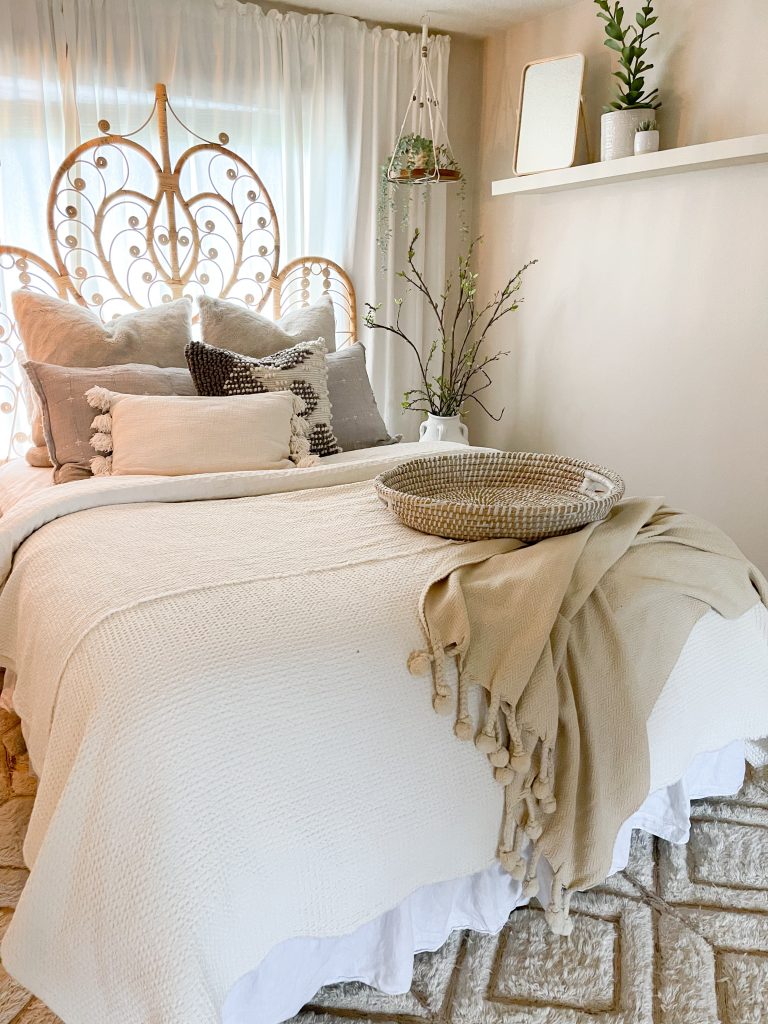 Shopping with ikea for small bedroom
When Alea first moved in, the dining room and living room were connected downstairs. She had this great idea to turn the dining room into a bedroom and put up a wall in between the living room. My hubby said yes he would make a large indoor barn door and Alea got to work.
First stop, Ikea! We grabbed curtains and shelves, plants and organizing boxes. I then gave Alea one of my rugs and basically all my tools. We placed the rug in the room first and started to hang the window curtains to make the room more cozy. I strongly suggest hanging your curtains near the top of the ceiling to give your room more height.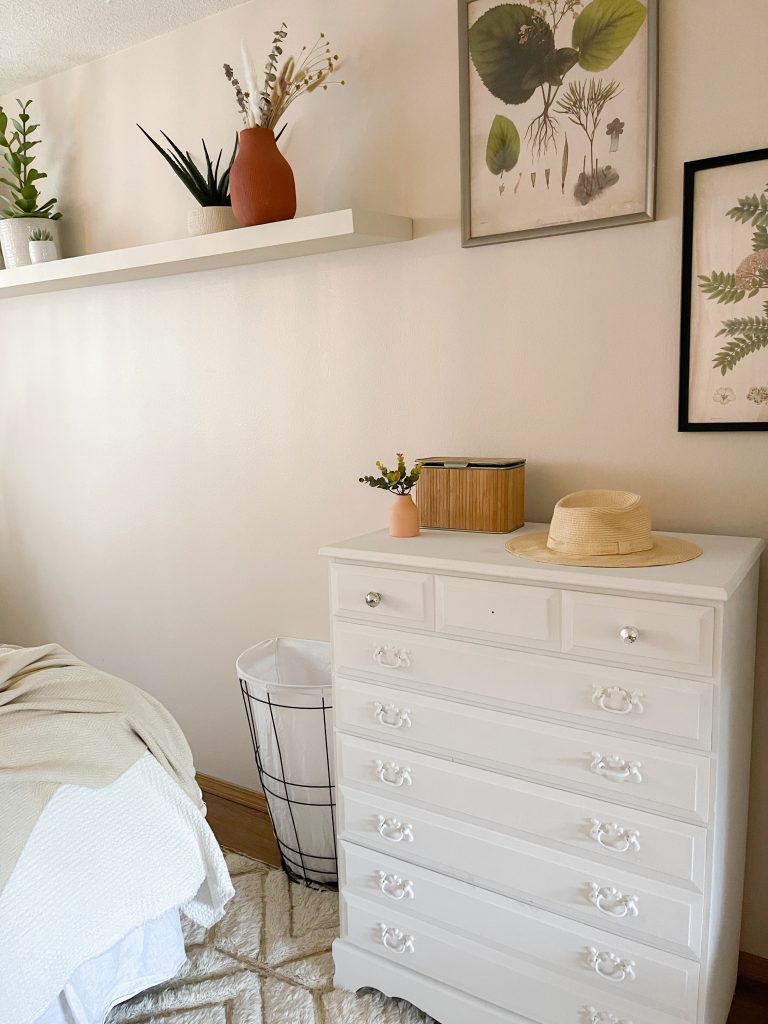 Space Saving Decorating Ideas
Once the rug and curtains were in place, we moved the bed into the room underneath the window and curtains. Grabbed the floating shelves and hanging lights, measured, and hung them in place. Add more lights to your room with lamps and hanging lights to brighten the area up! Floating shelves are also a great way to hang your decor up and store your stuff.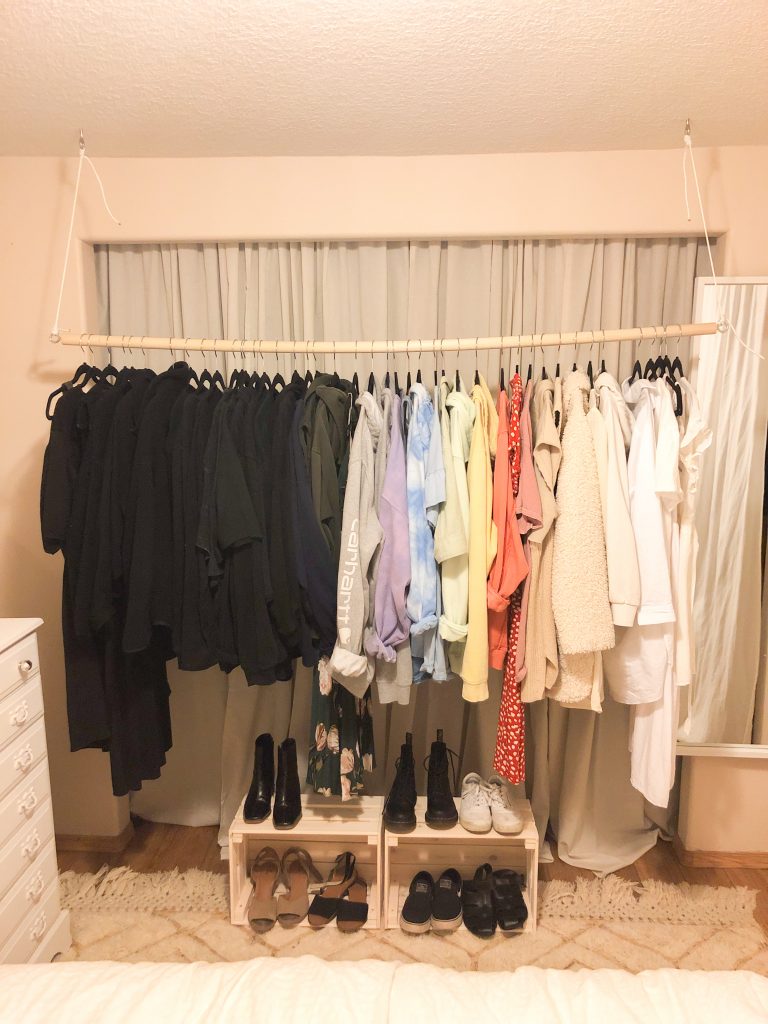 Space Saving Ideas For Dorm Room
Alea had this white dresser for her accessories and extra clothes but a great idea is to get a bed frame that holds storage underneath. You can also use small wood boxes and stack them for a bedside table and place shoes or books on them.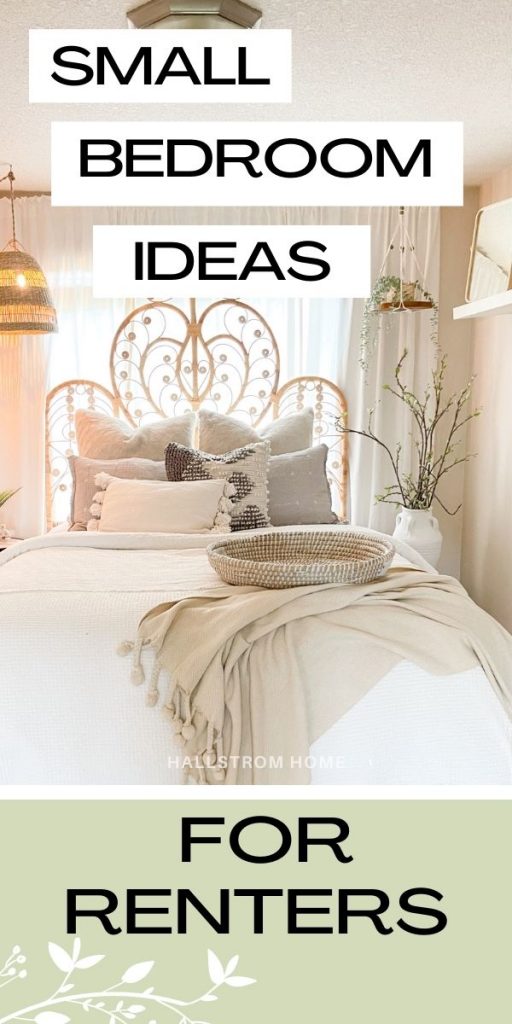 Color Inspiration For Room
Make sure you are careful with your furniture and decor colors! lighter colors such as cream, white and pastels will brighten and lighten a room for more open area. Add mirrors to your room as well to create that open space look as well. To keep your space a little more clear, I strongly suggest keeping clothes, towels, shoes, laundry, makeup all put away in cabinets or on shelves. Add plants for a fresh look to!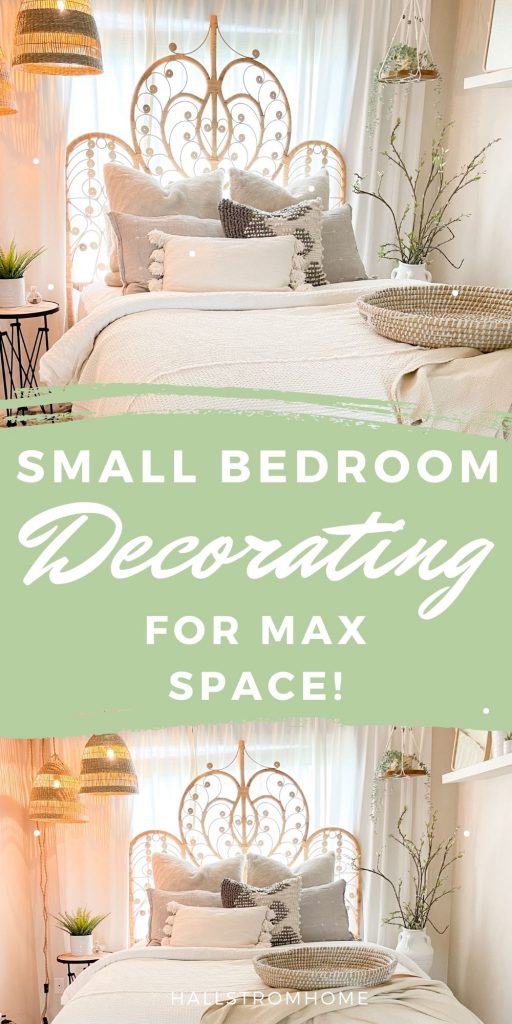 DIY Clothing Rack
We hand made Alea's clothing rack. Hanging it from the ceiling made more room down below for shoes. This idea is great if you like to hang all your clothes. Be sure to ask us any questions about the space on any of our socials. We would love for you to take a look around the blog for more room ideas with modern farmhouse style to boho!
Small Bedroom Ideas For Renters
I have a lot more tips around the blog for all room ideas so be sure to look them up on the blog!