Hey girl! 70's Boho is back and it's better. Mix modern, farmhouse or contemporary styles for a Small Boho Patio Idea. Add textured pillows and throw blankets on your outdoor furniture for a chic look. This space is where me and hubby sit in the evenings now that the kids are grown up and busy. It's so relaxing in our secluded backyard with a refreshing drink and each other.
Be sure to sign up for my email to get new recipes, crafts and home ideas in your inbox, plus access to our free printable vault! *This post contains affiliate links*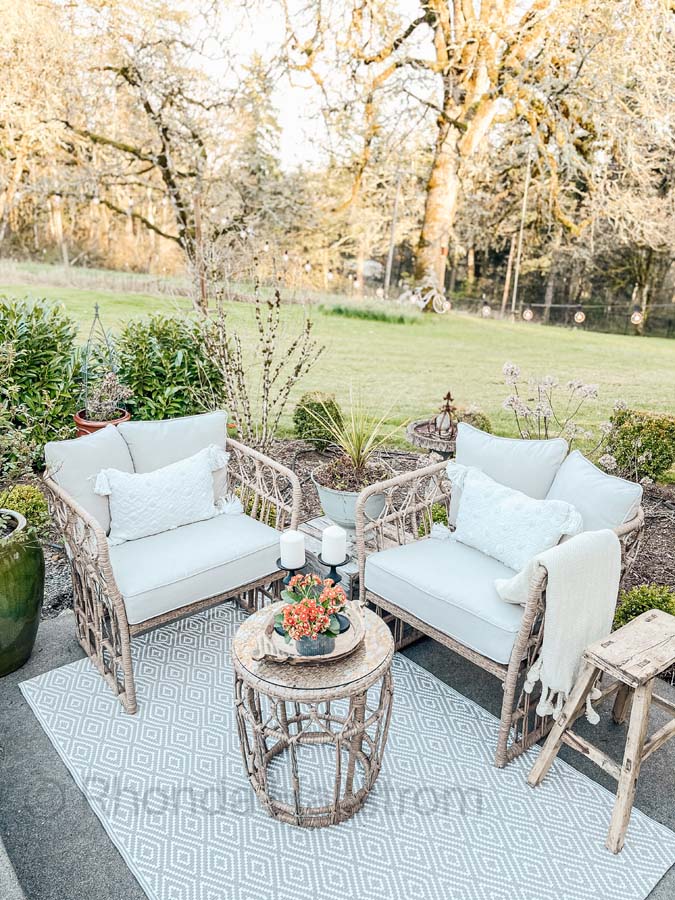 Boho Patio Furniture
To create a boho space, start with the foundation. I found this wicker set on Amazon, I'll link that here, it is the perfect size our small back patio. Place the furniture on a weather-proof rug and add some twinkle lights around the top for a cozy look. I can't express enough how much I love this rug its got a plastic feel to it so it is super easy to clean. I got it from Target for $20 and strongly suggest picking one up!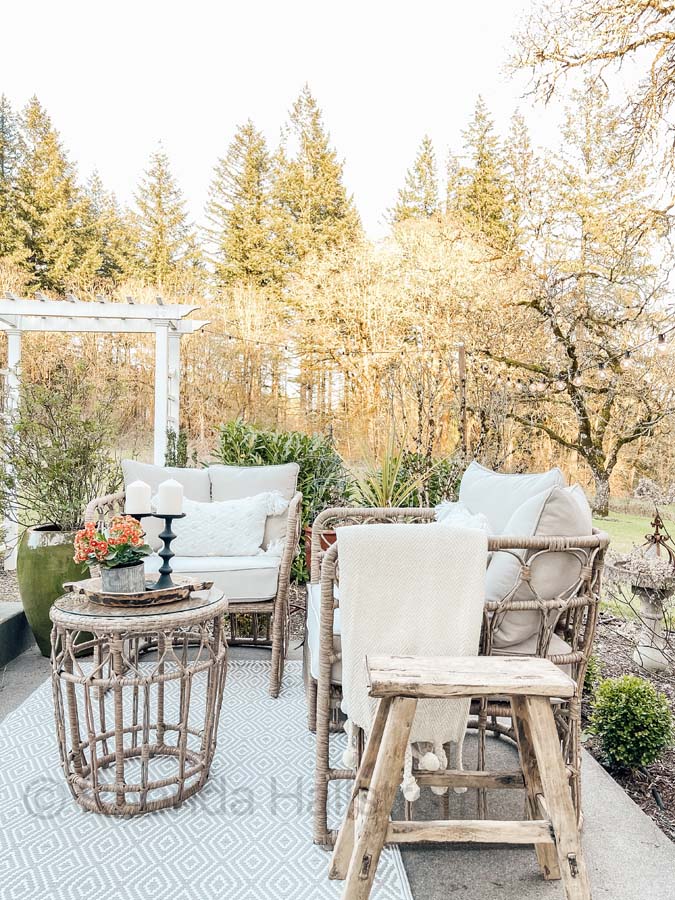 How to Create Boho style patio
Our big ceramic pots are one of my favorite garden items! We got these a long time ago and have used them since. I pretty sure I got them from Home Depot but I know theres lots of places that carry similar ones. Plants are such an easy way to go for summer outdoor furniture.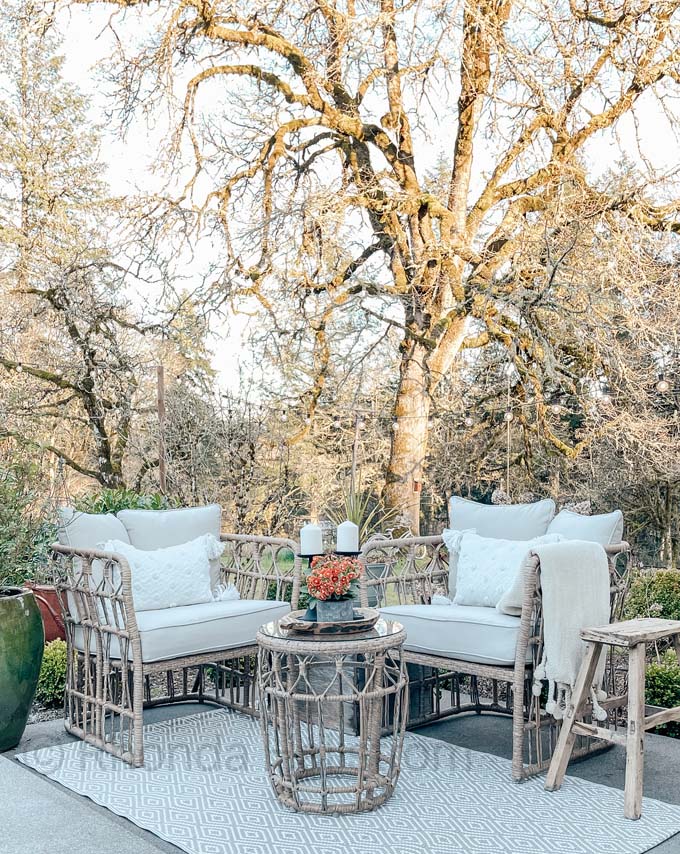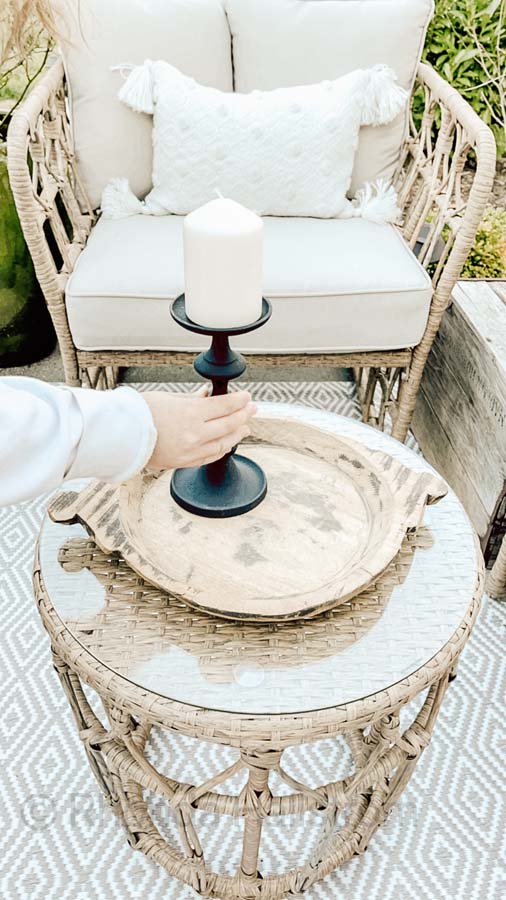 outdoor furniture decor
Adding candles to your space creates a much cozier feel in your outdoor space. We light these when it gets dark underneath the trees. Add textured pillows and throw blankets for a chic style on your boho outdoor furniture. You can also add string lights around for a cozy feel as well. We have our How To Hang String Lights Outdoor blog post here for a beautiful diy.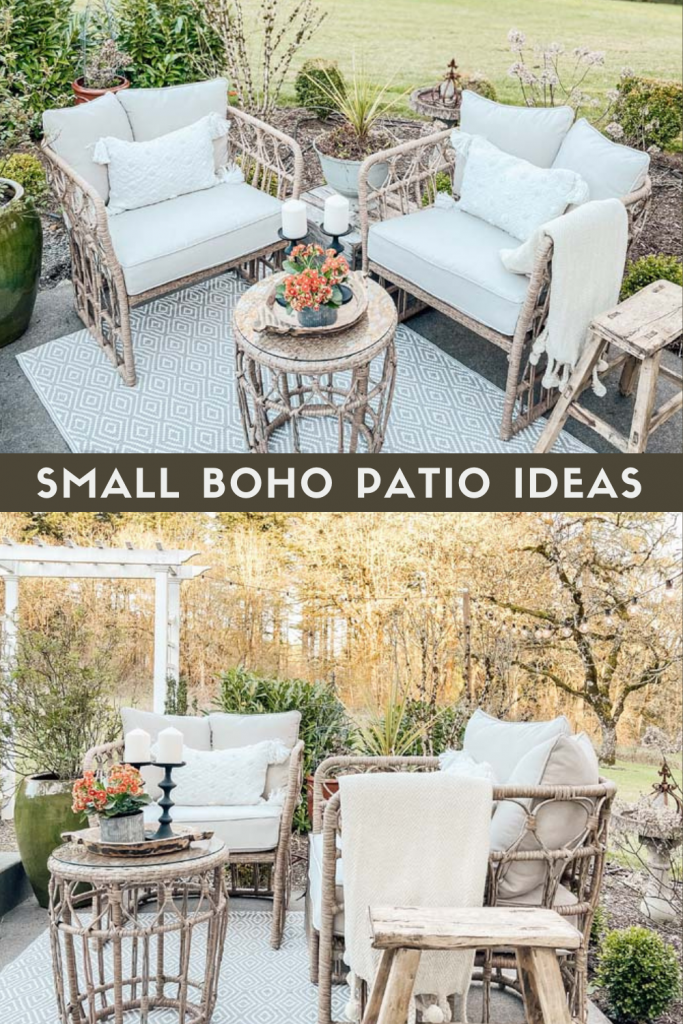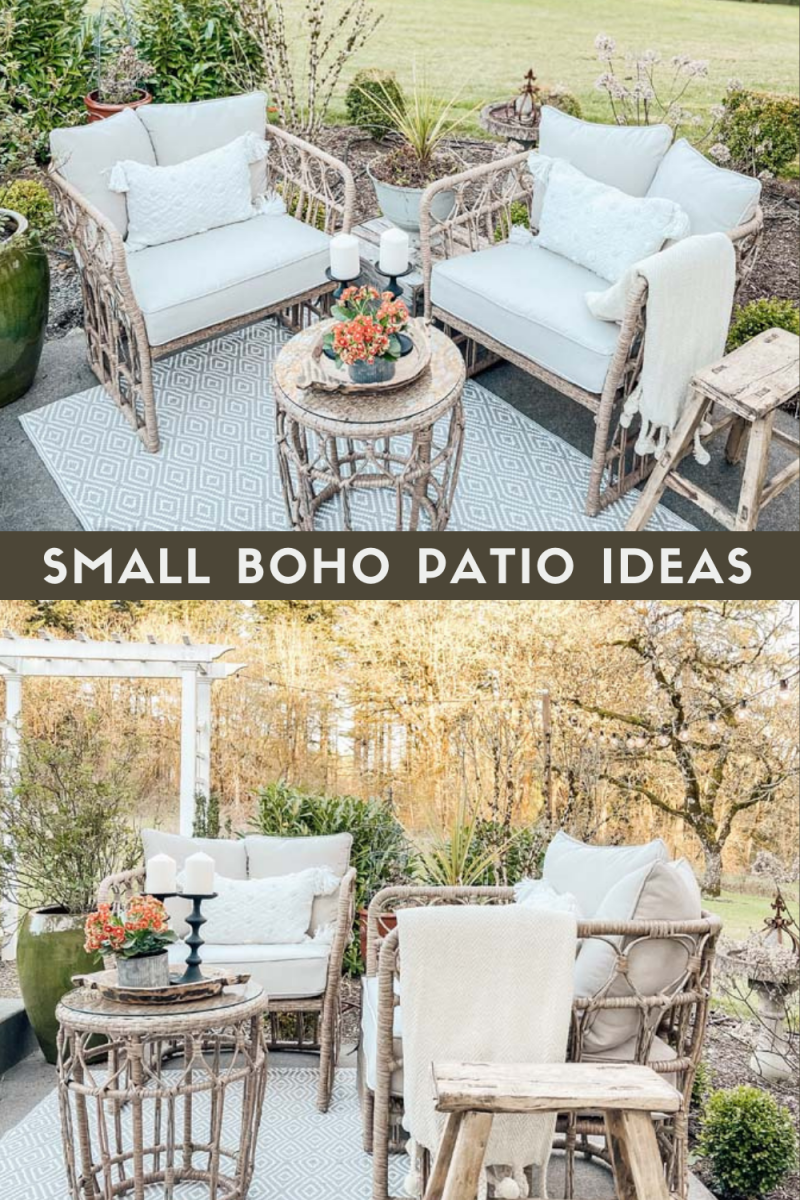 Summer Outdoor furniture ideas
We have more outdoor ideas on the blog here is a Sophisticated Bohemian Outdoor Setting sure to check it out! Thanks for stopping by to check out our Small Boho Patio Ideas we also have our Chalk Painting Outdoor Furniture DIY here for you to check out.