Have you seen a wood bead wreath? I know there's not many out there! That's why I want to give you this Wood Bead Wreath DIY to help you create a wreath perfect for any style.
Be sure to sign up for my email to get new recipes, crafts and home ideas in your inbox, plus access to our free printable vault! *This post contains affiliate links*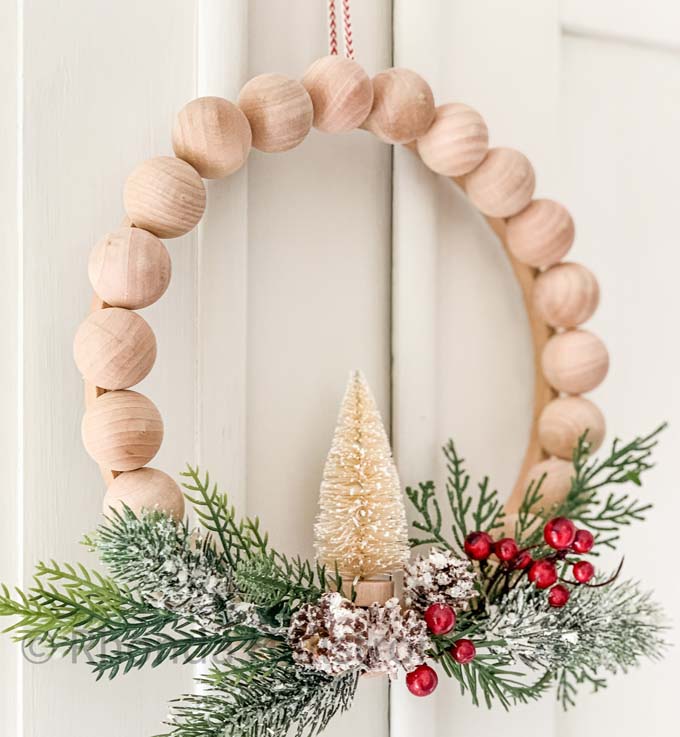 Split Wood Ball Wreath
There are not many supplies you will need to make this, which is great. A simple embroidery hoop and spilt wood balls will do the trick.
Supplies: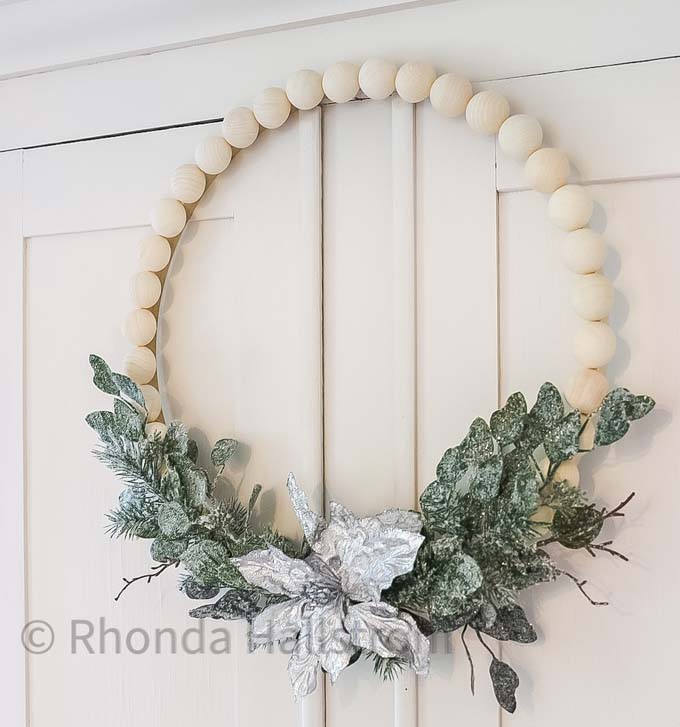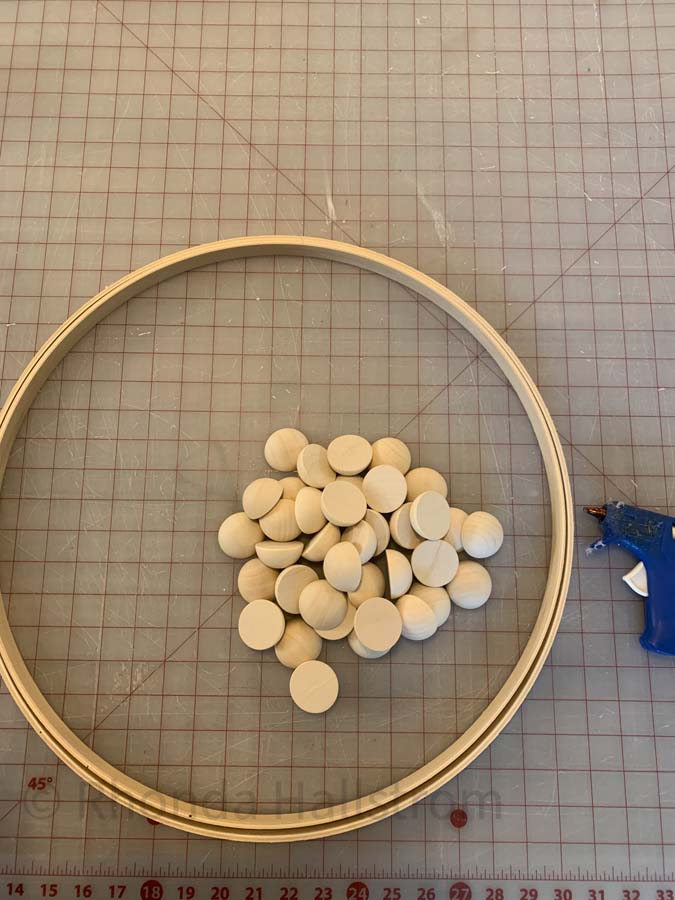 Christmas Wreath Tutorial
In the past couple weeks, I've made a couple different wood ball wreath. Both of them are for Christmas. But what I love about this wreath diy, is that it can fit for any season. Instead of Christmas greenery, you can add pretty spring flowers or fall leaves. To begin I grab the embroidery hoop and my split wood balls. I came to realize split balls are less expensive than whole wood balls. In the end they looks very similar, so I like to go with the split wood balls.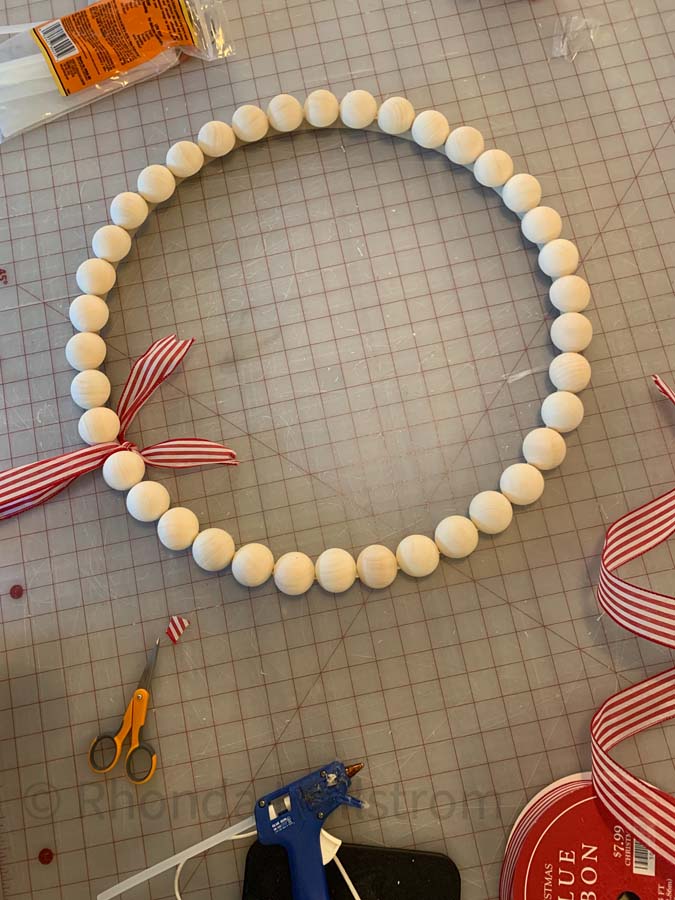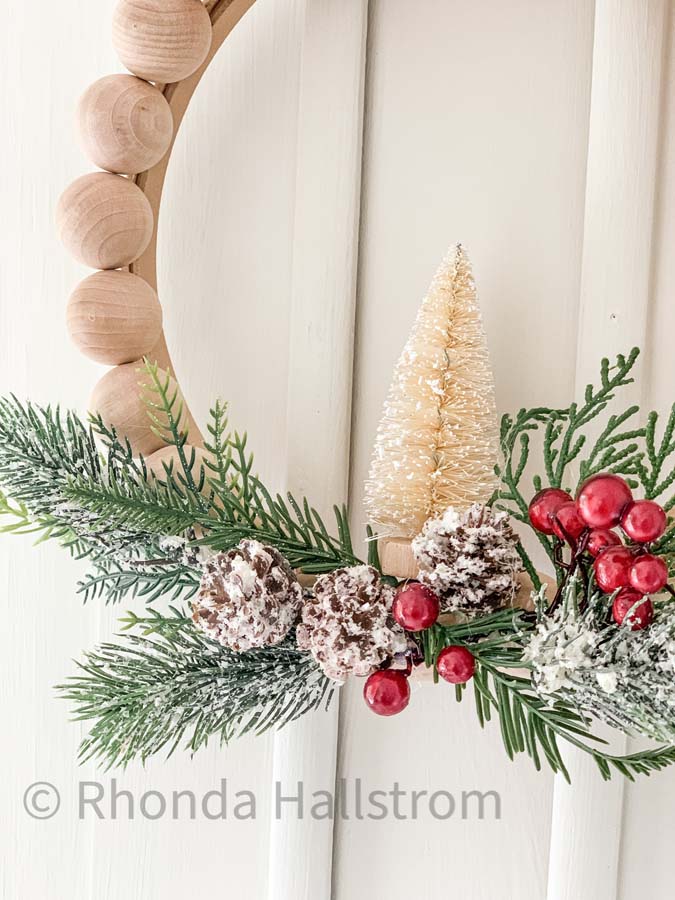 Farmhouse Wreath DIY
Now start glueing on the wood balls to the embroidery hoop. I will admit on the larger hoop I did, there was an awkward gap because the split ball didn't fit. So to fill that I place a thicker ribbon there so it didn't mess up the look. Here is a winter cotton ball wreath tutorial to have fun with!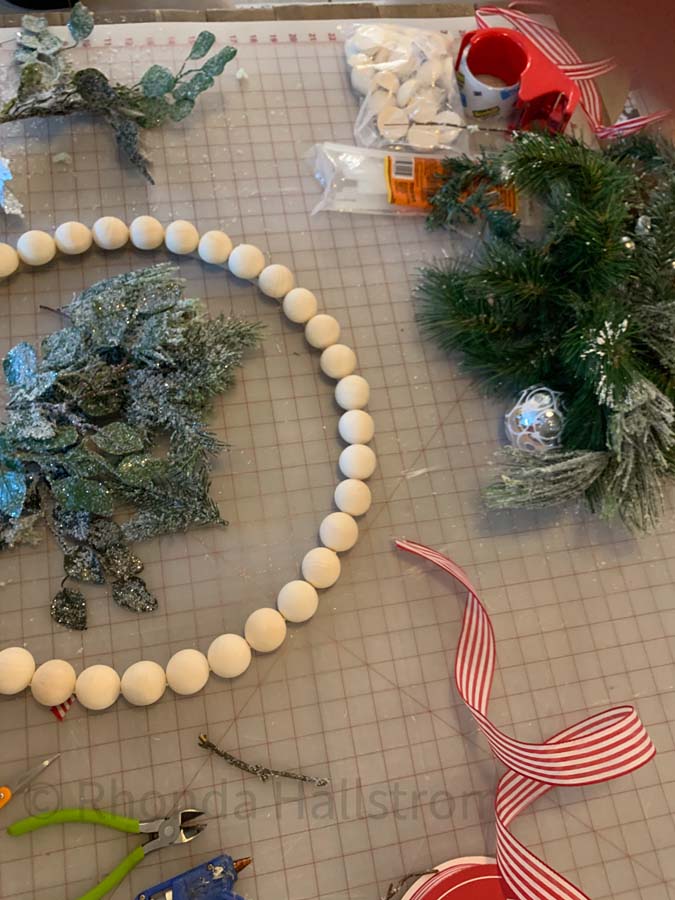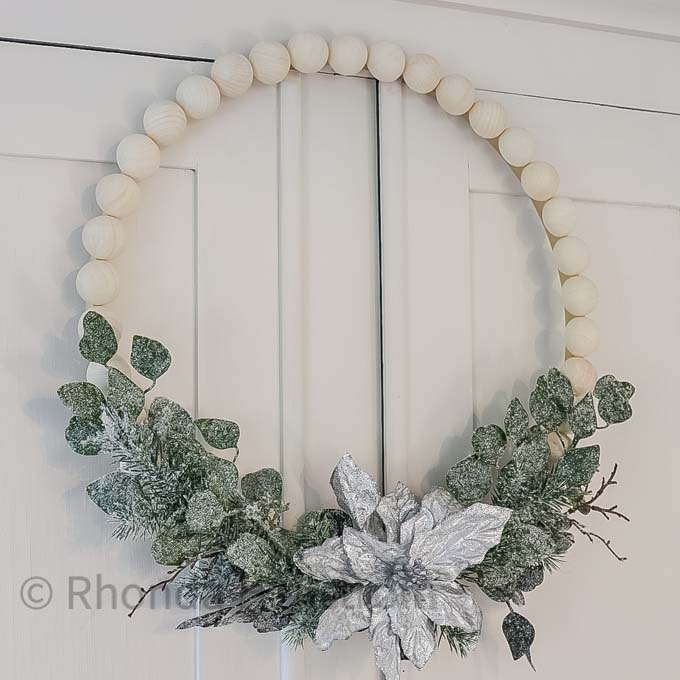 Wood Bead Wreath DIY
Time for the greenery, this is the fun part! Start by wrapping your greenery. I like to use wire or hot glue to attach these. Once the faux greenery is on I then add my bigger florals. Once your florals or berries are on use the extra greenery to fill in the gaps. Get fun with it and add little trees, houses, or pinecones. That's what I love about wreaths, they can be custom to what you love! This wreath makes a great gift. Another gift is diy soap bottle, so perfect for the last minute gift giver.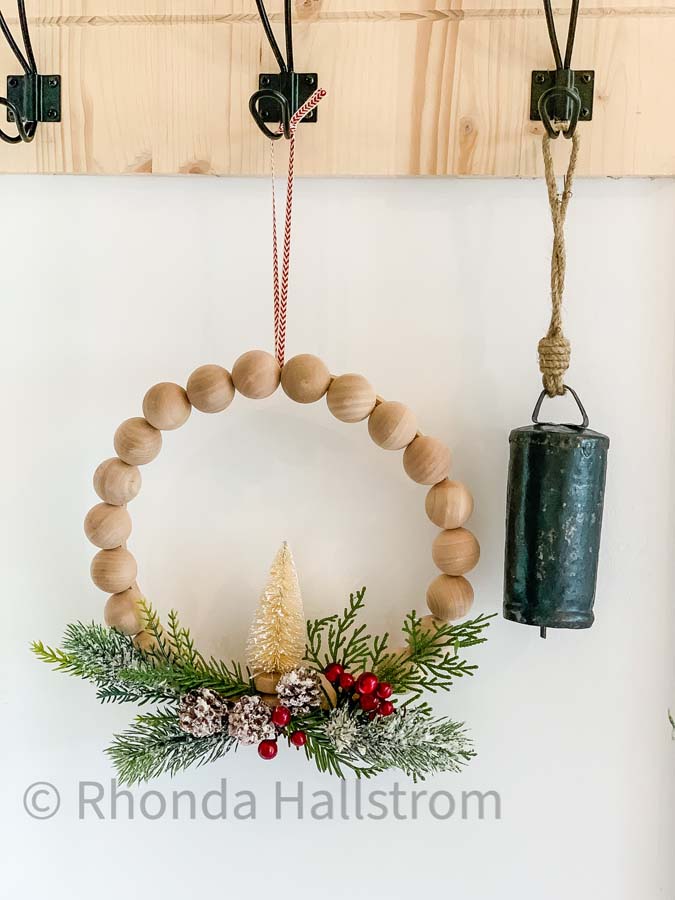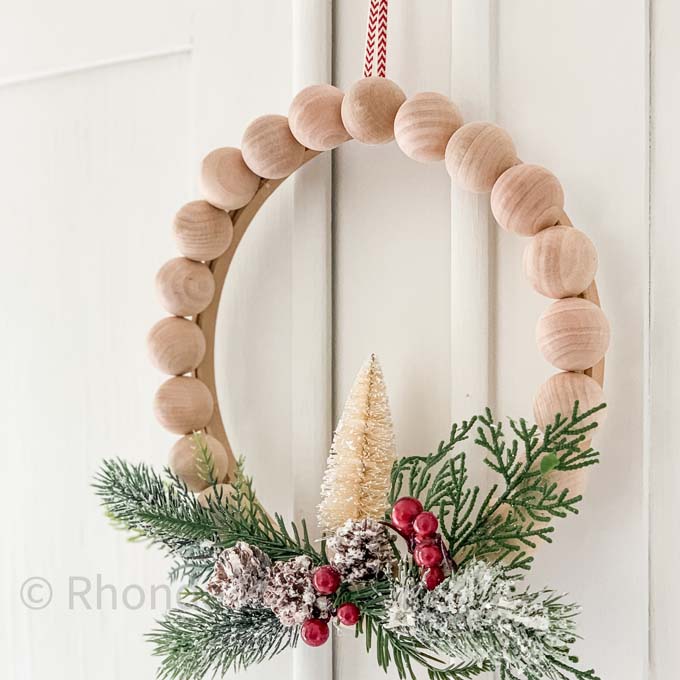 Be sure to follow my DIY Crafts board on Pinterest for more inspiration. Thanks for stopping by and have fun creating your special wreath! We have another wood bead wreath here on the blog, be sure to check it out!