Christmas stockings are a great way to add a lot of fun in your Christmas decor. Here are 11 Farmhouse Christmas Stocking Ideas that will fit anyones style! What I love about stockings is that they can really reflect what you love!
Be sure to sign up for my email to get new recipes, crafts and home ideas in your inbox, plus access to our free printable vault! *This post contains affiliate links*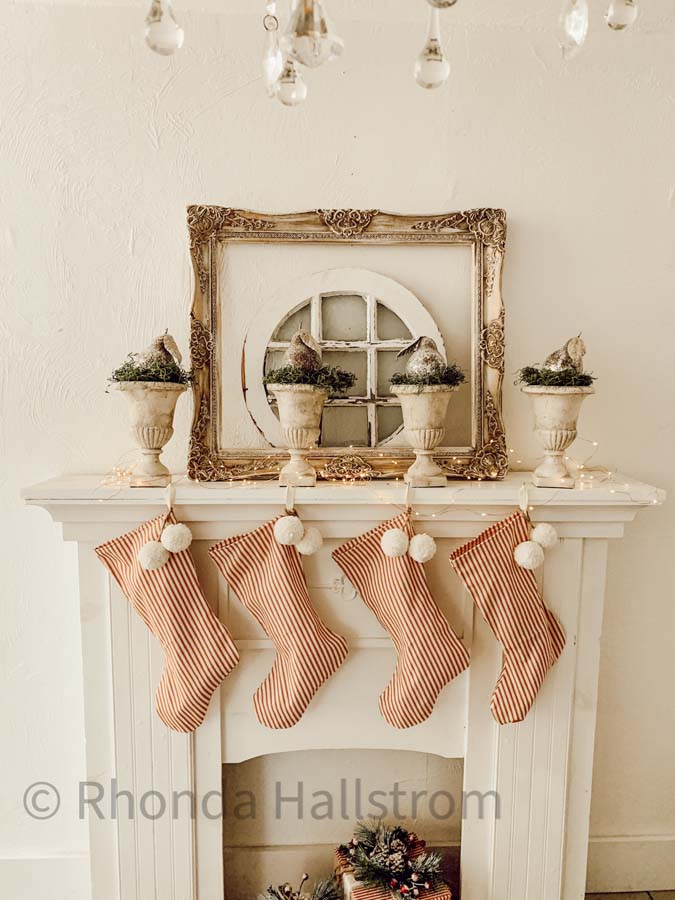 Holiday Christmas Stockings
Red ticking stripe stockings are a classic! They work in farmhouse decor but most any style can have these beauties in their home. I love to add pom poms for a whimsical touch. Shop all of our stockings below.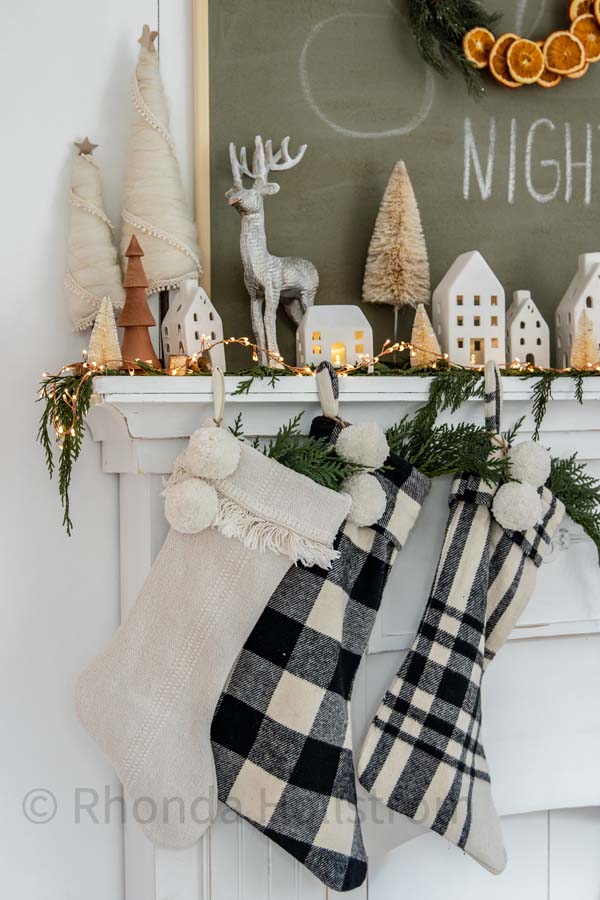 Time for a boho look! This is one of my all time favorites. A boho fringe stocking is perfect for those that love a neutral color palette. Plus it is the best touch for a hygge home. If you don't know what that is pop on over to our hygge Christmas bedroom to take a look.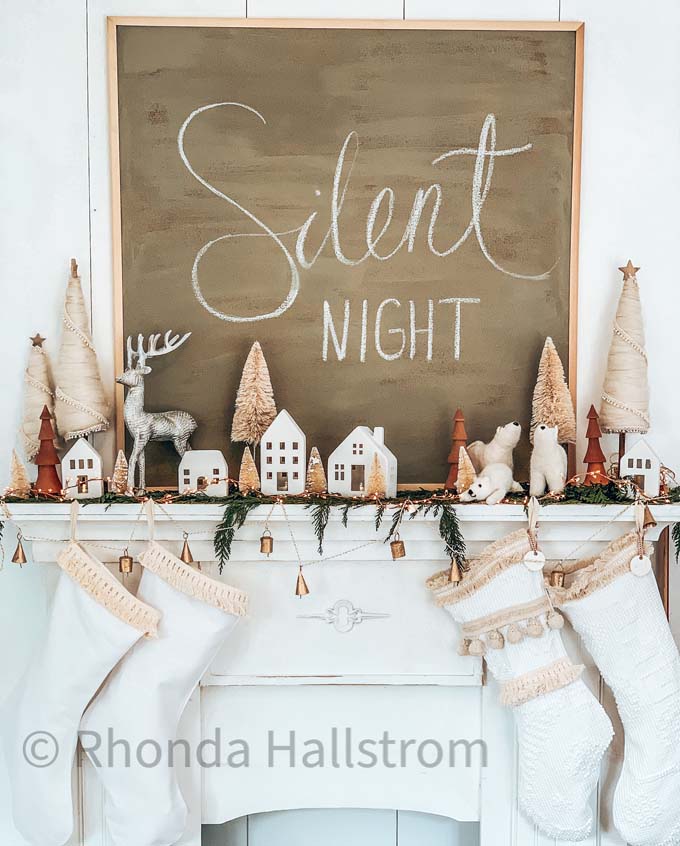 Another boho option for those that love the look! Fringe and pom poms makes a great boho piece. Of course I had to use some chenille because it is my favorite. I think this style looks great for the shabby chic home too. Here is an easy peasy tutorial on how to make these chenille stockings!
Ticking Stripe Christmas Stockings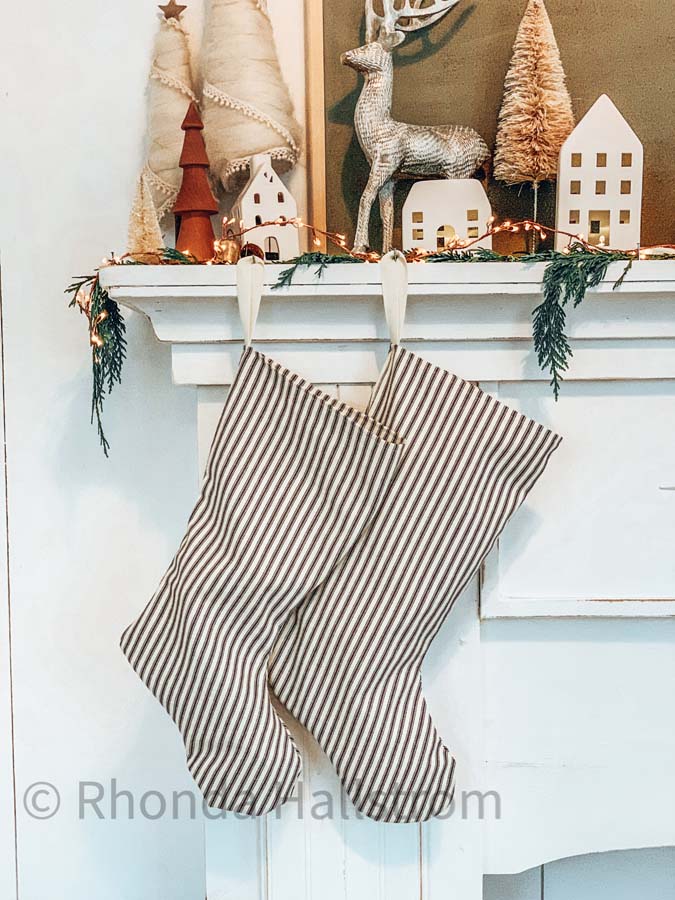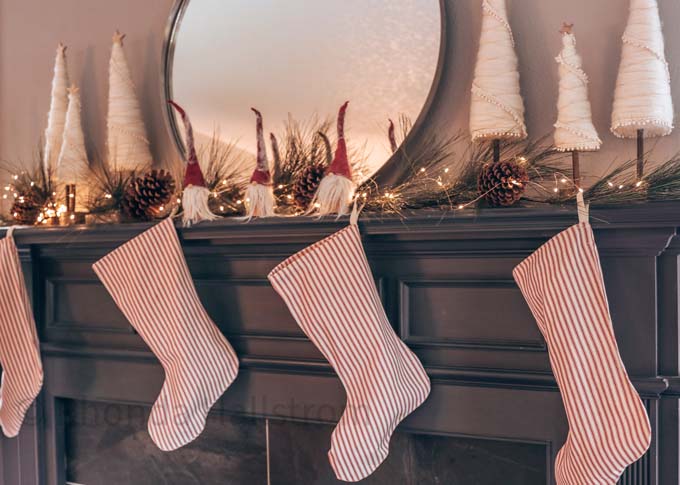 More ticking stripe! But we also carry a blue option as well for a muted look. We like to have options in our shop so you can order these going horizontal or vertical. These have been our most popular sellers, so you can't go wrong with a traditional ticking stripe!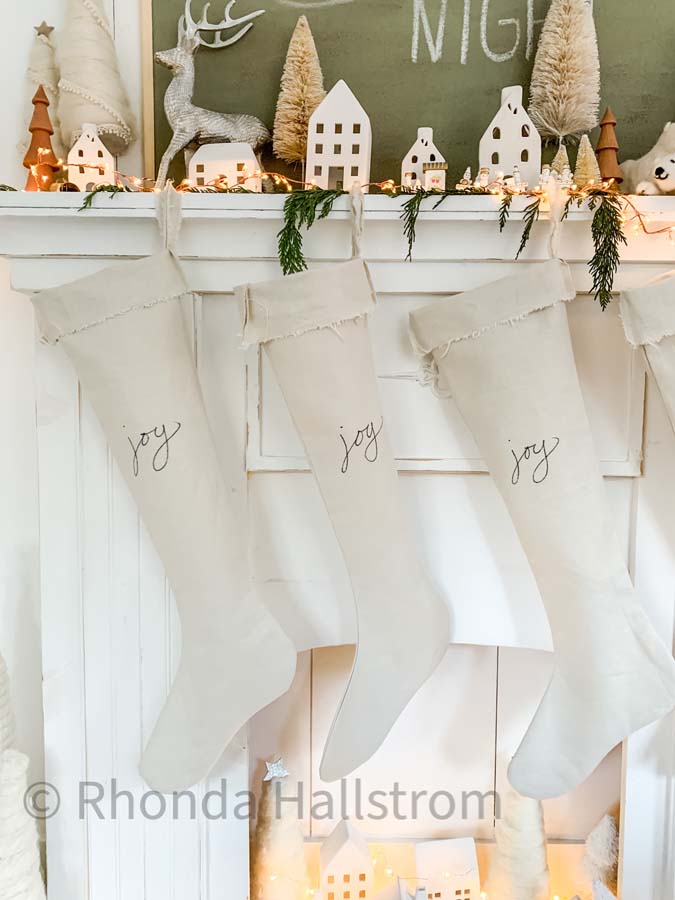 Farmhouse Linen Stockings
You know these are a classic. Simple, neutral, and pretty. These are a very long stockings, great for those that love many little gifts! Well the bigger the stocking the better!! Raw edge finish gives these a farmhouse cottage feel. If you know me I love a shabby chic farmhouse look!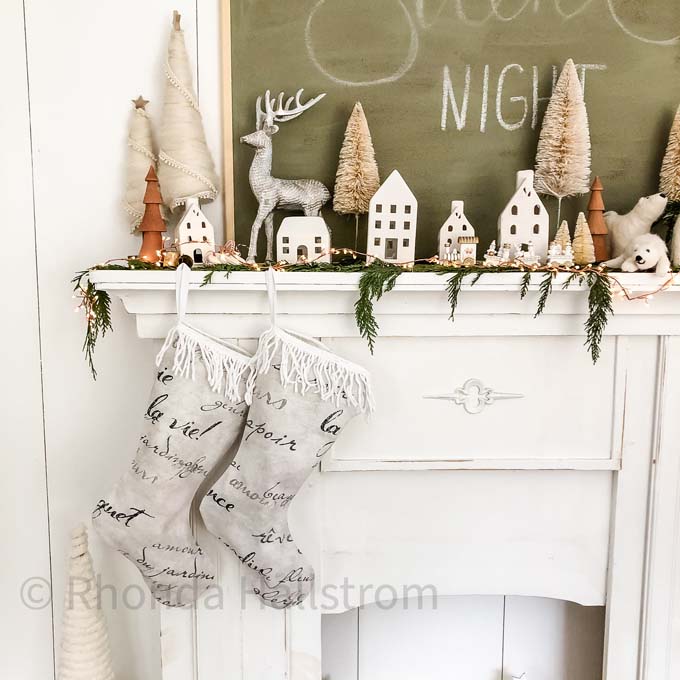 Farmhouse Chenille Decor
Okay I can't get over the French look, it will always be my favorite! The kids don't love it, I think they're crazy. But once they leave the house, I'm going full French farmhouse again!! It's always a good idea to get your stockings early rather than later! Do you need to personalize your stockings? I do with 7 kids and daughter in laws and grand-babies their are lots of people to keep track of. So my youngest made everyone diy air dry clay name tags, great for hanging on your stockings.
Check out our Farmhouse Christmas Stockings new blog post for more!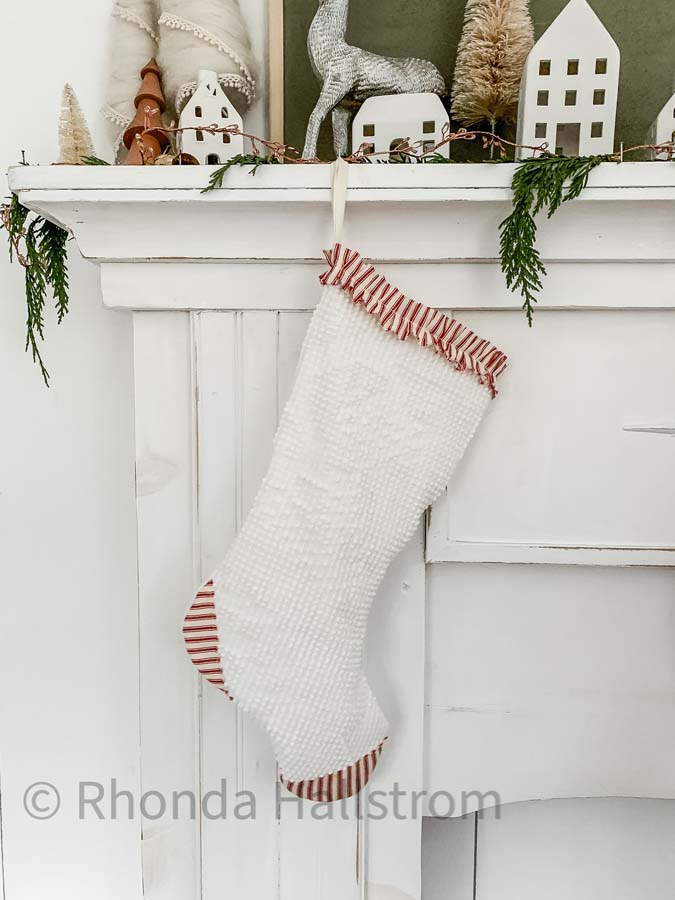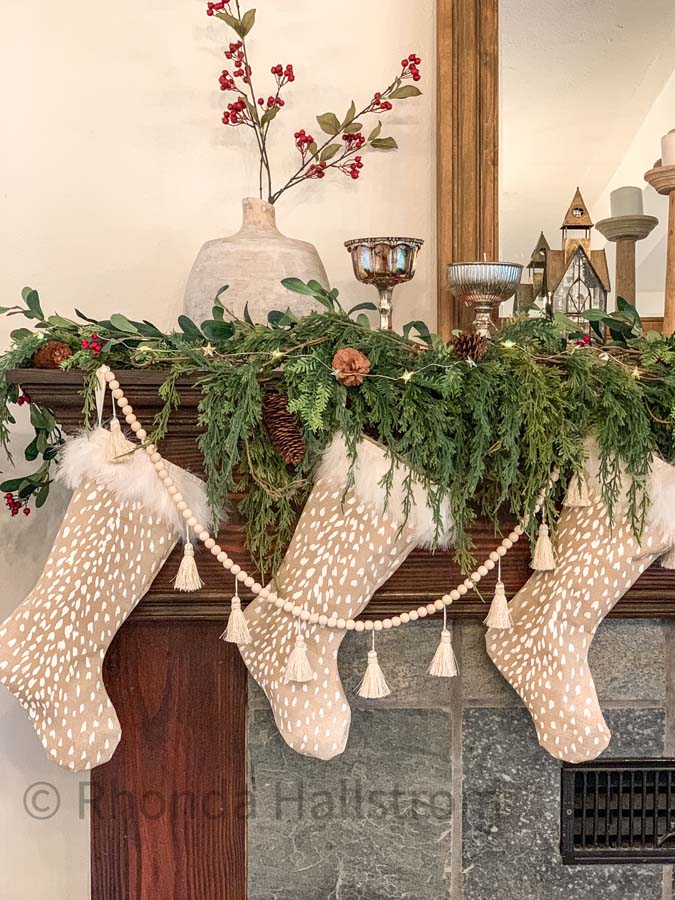 Shabby Chic Christmas
How cool are these?! I will admit, I've had this deer print in my fabric bin for months now..whoops! I'm a bit of a hot mess. But this year I finally got around to making stockings with it. Plus the feather trim, ah I love them so much! They are so whimsical and beautiful for Christmas time.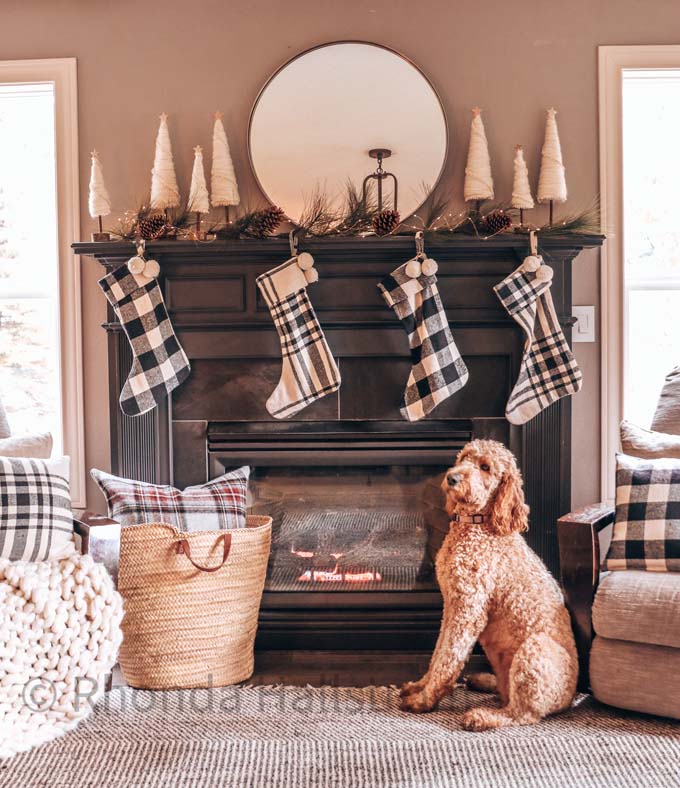 11 Farmhouse Christmas Stocking Ideas
Another top seller has been our wool plaid and buffalo check stockings. Something about these are so simple but really make a sophisticated statement in your home. What is your favorite style of stockings? I don't think I can really have a favorite! I love them all, throughout the season you will see my stockings changing. For product photos I am always replacing them and then when it comes Christmas time I just use what is already in the home.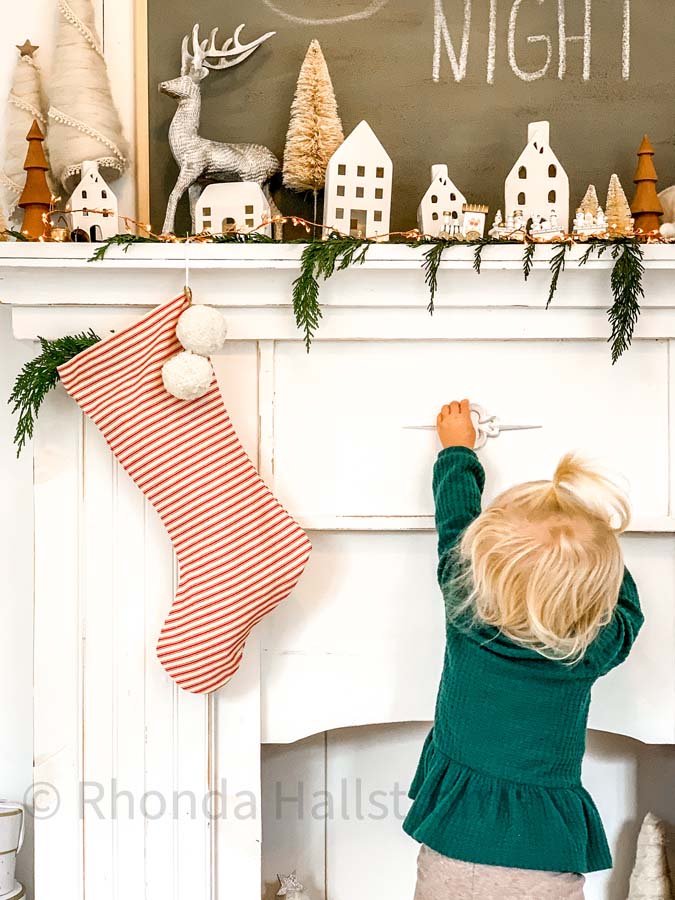 Now this is our sweet grand daughter Aila she like to help grammy with photos. If you've been around you will remember how we found out she was a girl. Then we just had our 2nd granddaughter Ivy, she's the nicest thing ever! You all know miss Claire I always share her on my IG, she is having our first grandson. We can't wait! Anyways back to stockings! Have fun with patterns and buy what you will love for years to come!