I love dessert and that's no secret. Nothings better than apple pie recipe from scratch. It's a little extra work on the front end, but it's worth it to see how excited hubby and the kids get. They love the smell cookies baking or seeing me whip up a fresh homemade pie. This is our families easy Apple Pie Recipe. It has been loved by all, so I thought I would share it with you. I love to serve it with fresh homemade ice cream.
Be sure to sign up for my email to get new recipes, crafts and home ideas in your inbox, plus access to our free printable vault! *This post contains affiliate links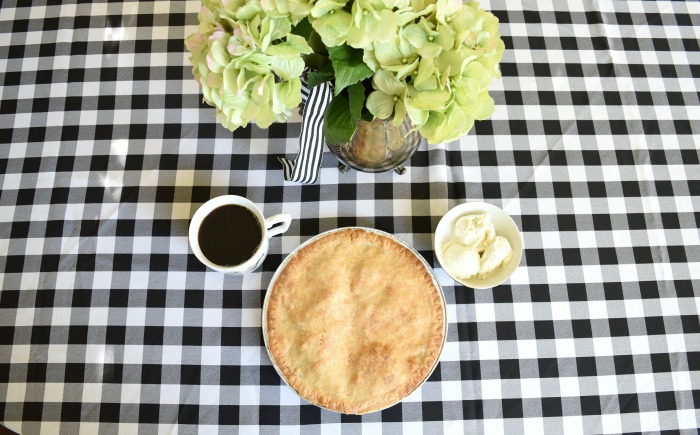 Apple Pie Recipe
I'm a chocolate lover, so nothing is "too rich" or "too chocolaty" for me. Nothing makes me happier than a fresh chocolate cupcake. But every now and then I get in the mood for something a little lighter and tart. You can never go wrong with fresh apple pie. This pie is as tasty as it is simple. It's one of those desserts that only takes a few minutes to put together. A apple pie recipe from scratch doesn't have to be difficult. This is why we are sharing our our family favorite Apple Pie Recipe.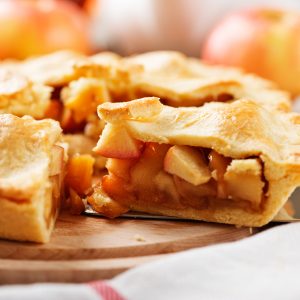 Apple Pie
Ingredients
Crust
2 Cup+1 Tbsp

Flour

1/4

tsp

Salt

1/2

cup

Oil

1/3

cup

Cold Milk
Filling
6-8

apples (we prefer Gala and Granny Smith)

3/4

cup

sugar

1/2

tsp

cinnamon

1/8

tsp

nutmeg

3

tbsp

cornstarch

1

cup

unfilered apple cider

2

tbsp

lemon juice
Instructions
Crust
Combine flour and salt. Then mix in oil and milk. Stir just until combined. Do not over mix. If it won't hold together add a little oil.

Separate in two balls and roll between 2 pieces of parchment paper. Do not add flour or oil to roll out.
Filling
In a heavy sauce pan, whisk together the sugar, cinnamon, nutmeg, and cornstarch. Stir in the apple cider and lemon juice. Cook on medium heat until thick and bubbly. When finished, scoop the sauce into a bowl and chill in the refrigerator.

Peel, core, and slice them into about ¼ inch slices and place them in a microwave safe bowl. When they are all cut, cover the bowl with plastic wrap and microwave for 2 minutes. Then stir the apples and microwave for another 1-2 minutes. Stir in the cooled sauce and place back in the refrigerator.

Fold bottom piece of dough in half and then again for easy transfer. Press the dough into the pan to remove any air pockets. Put the bottom crust in the freezer for 10-15 minutes to get it cold again.

Pour the apple filling into the bottom pie crust. Carefully move apple slices around until all the sides are filled and the top is even, without any apples sticking up which would protrude through the crust.

Roll the two crusts together, bottom side up all the way around, then crimp the edges. Cut slits in the top crust to allow air to escape. Brush it lightly with whole milk, avoiding the crimped edges, and sprinkle with coarse sugar.

Bake at 400 degrees for 20 minutes, then (leaving the pie in the oven) reduce the heat to 350 degrees and bake for another 30-40 minutes until the crust is golden brown.

Allow the pie to cool and rest at least for an hour or two before cutting it to allow the juices to thicken. And of course, it must be served with vanilla ice cream! ENJOY!
For all you busy moms, I added a few links to some of the ingredients. You can never go wrong with Amazon. I love their quality and speedy fast shipping.
This pie also makes a fun neighbor gift. I've always found that something as simple as a warm batch of cookies or a quick dessert is an easy way to get to know the people. In case you're considering taking a dessert over to your neighbors, we found some fun tags from Magnolia Market. That you can print and tie to your treats to personalize them.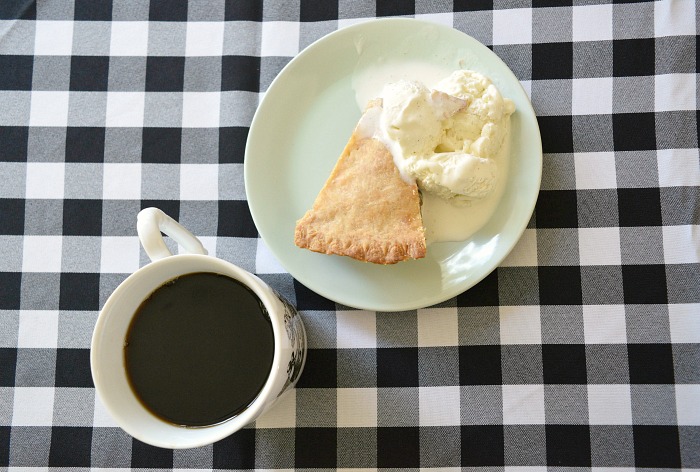 Easy Pie Recipes
I hope you're inspired by this recipe! This week challenge yourself to bake one special treat for the family. Watch their eyes light up as you set it in the center of your dinner table. Nothing is better than seeing an apple pie for dessert. What also makes this apple pie recipe so amazing, is that the crust is made from scratch. This apple pie recipe crust is so delicious. You will just want to make the crust to eat on its own. This apple pie recipe is also great for kids to make. Mine love baking this and have fun making different crust designs.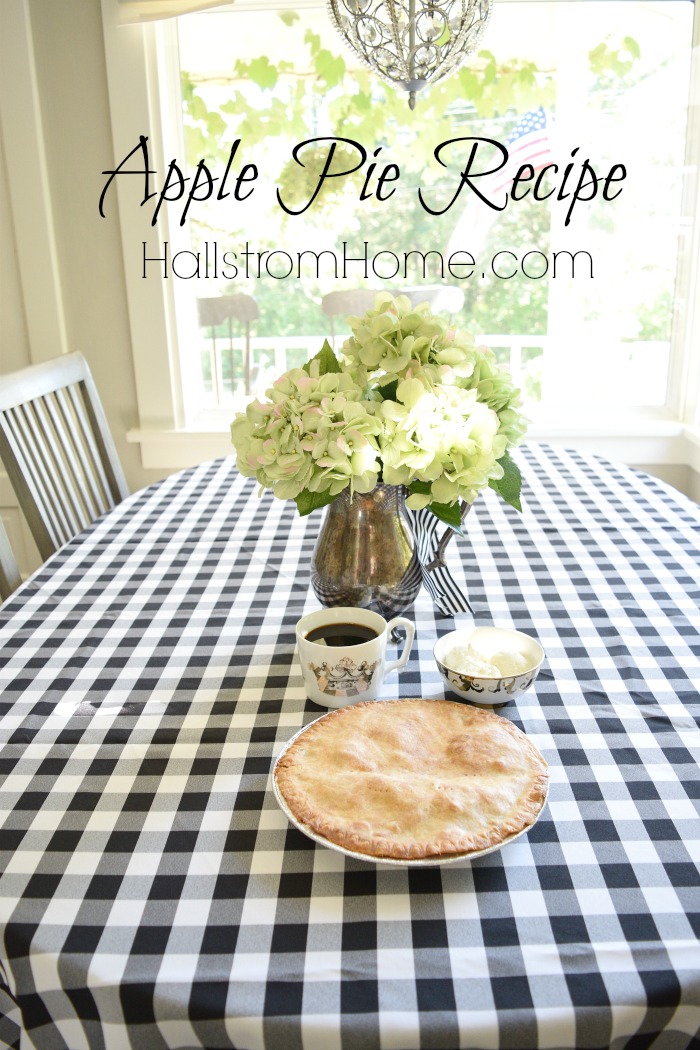 Trust me, the excitement created by a pie that took you fifteen minutes to throw together will be well worth the fifteen minutes lost. Creating happiness around your table will guarantee anticipation of family dinners for years to come! Check out our Best Dutch Baby Recipe here for a delicious easy breakfast recipe.