Does your bedroom ever need an update? We just put together my youngest daughters bedroom for a little refresh. Here are 7 Style Tips for a Girls Bedroom, because when decorating I need all the tips I can get! These tips don't just apply for a girls room, they can work for any bedroom!
Be sure to sign up for my email to get new recipes, crafts and home ideas in your inbox! *This post contains affiliate links*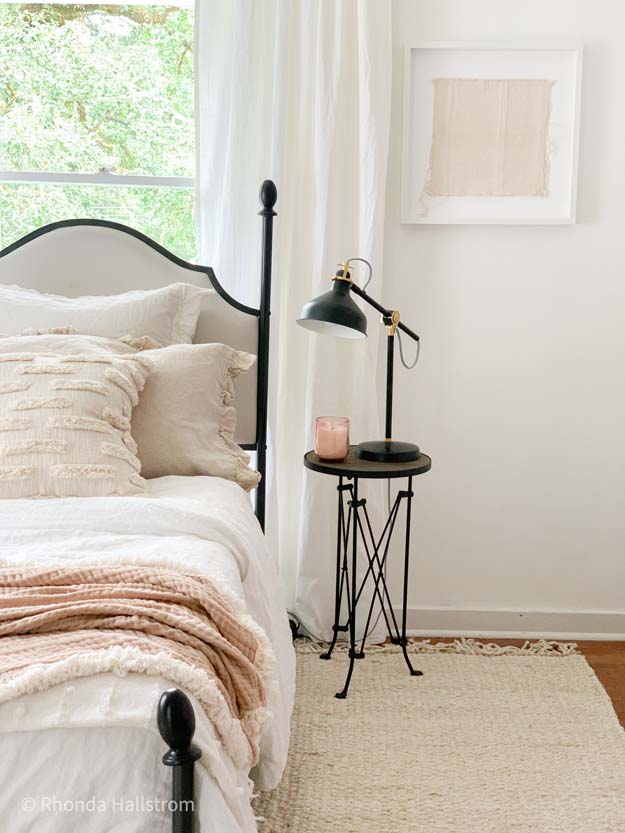 Tip 1: Choosing a Rug
We just recently updated Josie's room, you can see the before here. But we just wanted a new look with a rug, decor, and bedding. My first and best tip is choosing a rug! I love rugs, especially this one from Unique Loom. This is the chunky jute rug in 9×12′ and it fits the space so well.
I personally love to choose neutral rugs and then do a layered rug on top. That way you can have some fun and then switch out the smaller size rug when you want a new look. This isn't your typical jute rug. It is a beautiful cream color, and soft to the touch. There is fringe on two sides to give it more texture. Unique Loom and I will be hosting a giveaway on my Instagram of this rug in a 5×8′ on August 3, 2020. So make sure you check that out!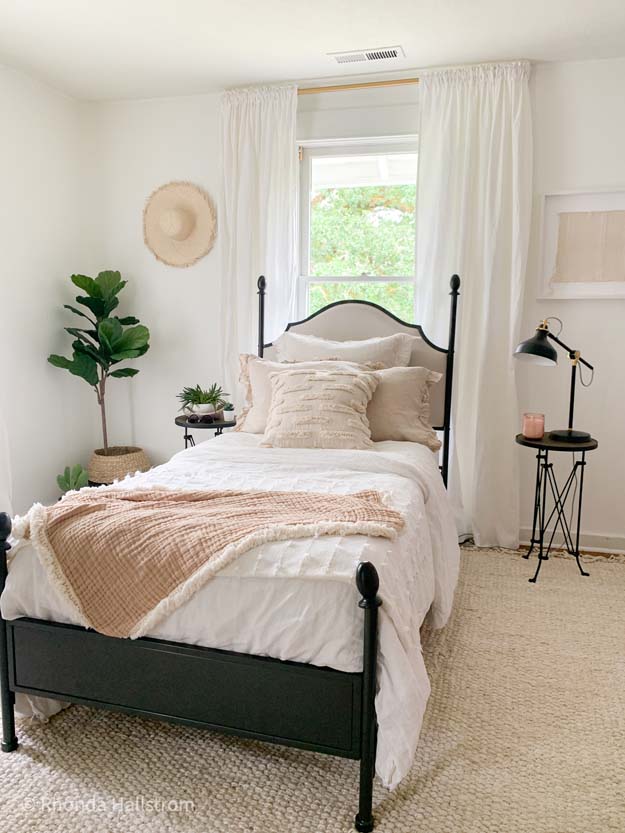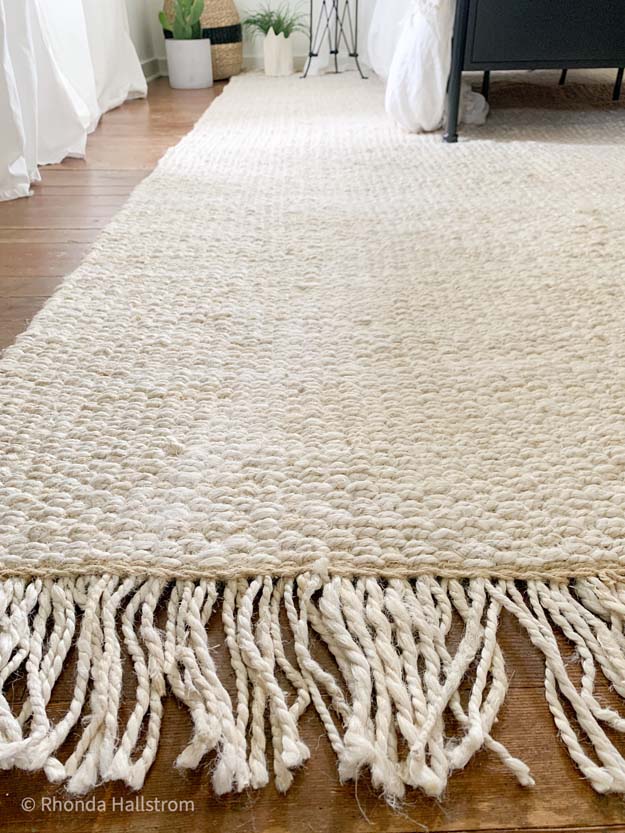 Tip 2: Bedding
Updated bedding always makes the room feel special. We went with neutral colors of our white linen duvet. Then a couple simple throw blankets will do the trick. We added a splash of color with the gauze blanket.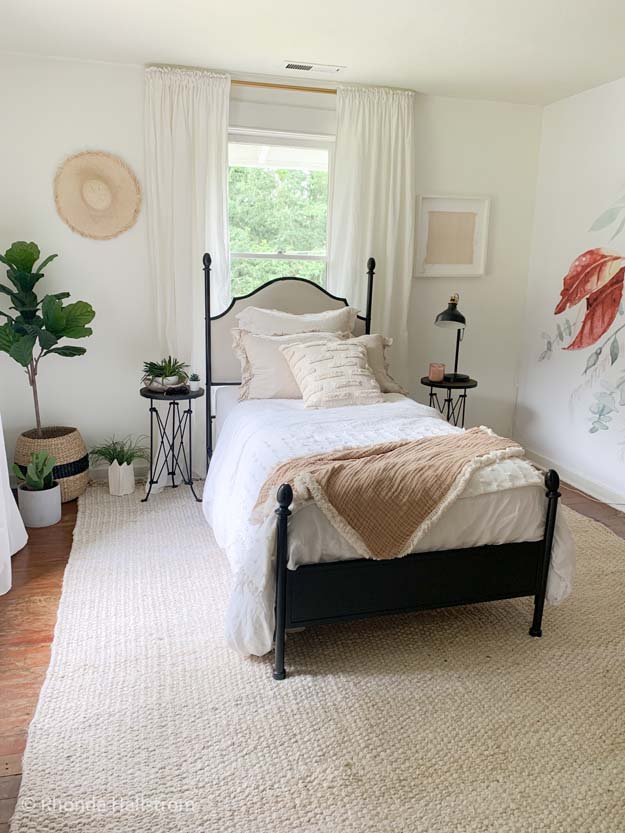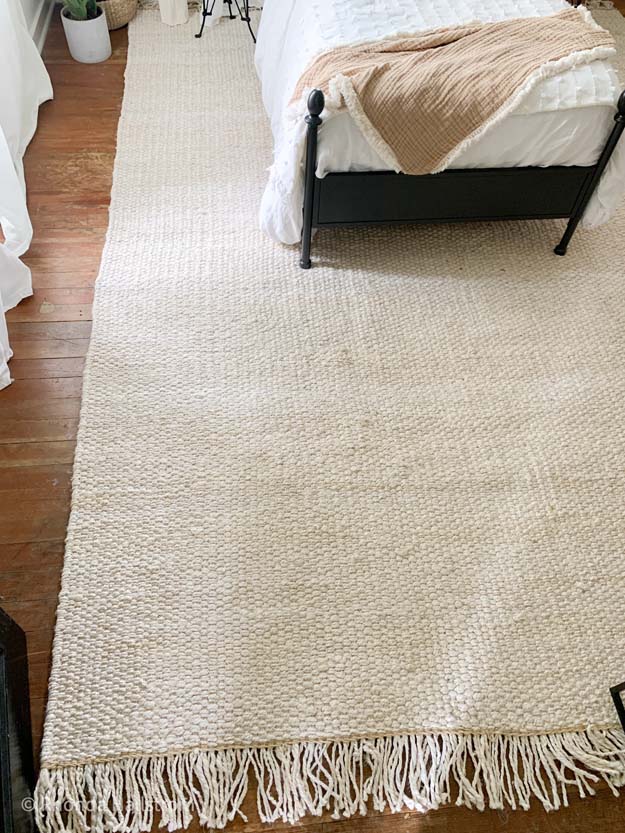 7 Style Tips for a Girls Bedroom
Tip 3: How to choose pillows
If you know me you know pillows are a must! We layered our ruffled linen pillows, then added the boho accent pillow for some texture. A fun twist is to add a couple larger pillows to the floor. Then you have a little sitting spot, plus it looks cute.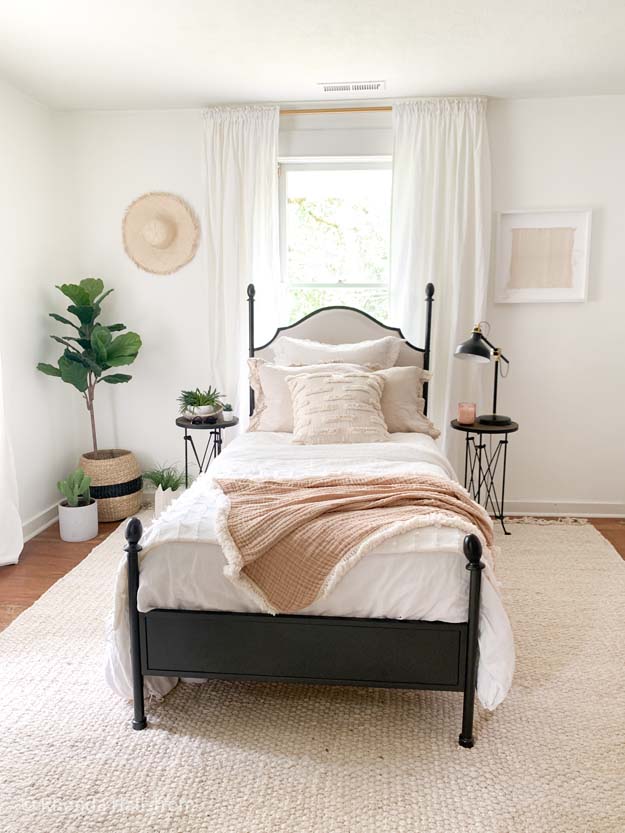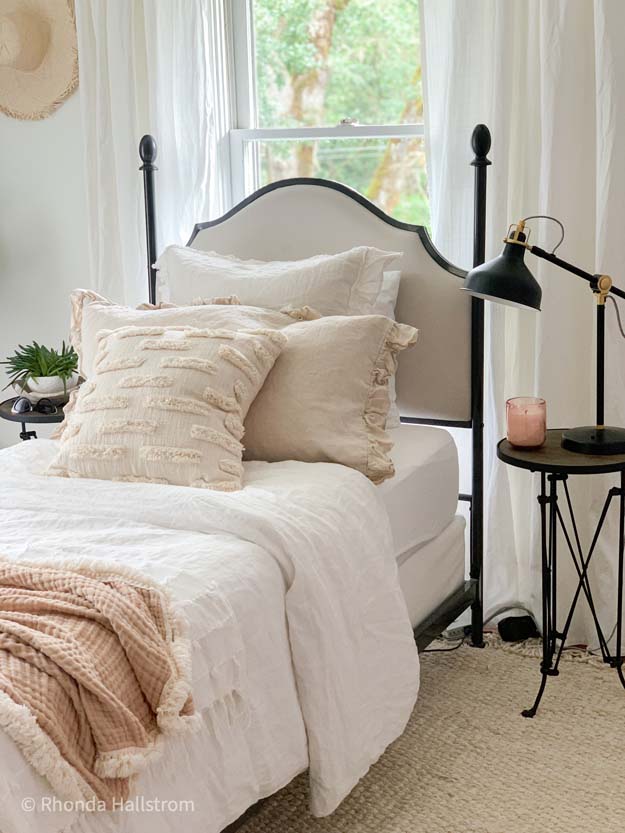 Tip 4: House Plants
I'm starting to become a plant mom! And I haven't even killed any yet. Ok I have to admit, a couple of these are faux. But adding some plants or greenery to your space really liven it up and adds a pop of color. My favorite faux plant throughout the years has been my fiddle leaf. We created a fun nursery of plants in the corner! Shop my favorite indoor plants below with our affiliate links. But can we please talk about this rug again! It just brings the whole room together and makes it so inviting.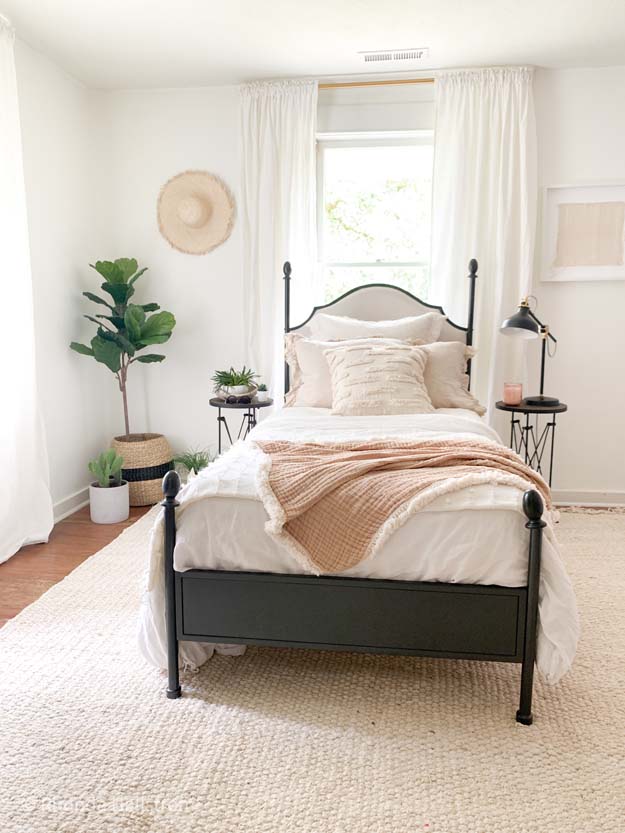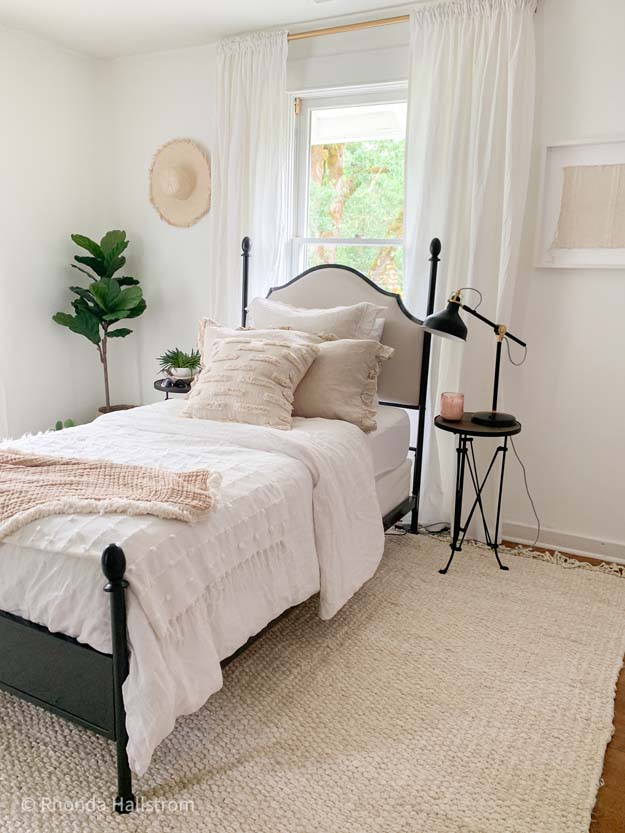 Tip 5: Wall Decor
I didn't want to go overboard with the wall decor because she does have a wallpapered wall from Anewall. Just add a couple of your favorite wall decor pieces that go well with your look. I went with a sun hat, get creative when doing this. That's what makes it so fun! I could have gone with a pop of color, but I wanted easy and grabbed what was around me!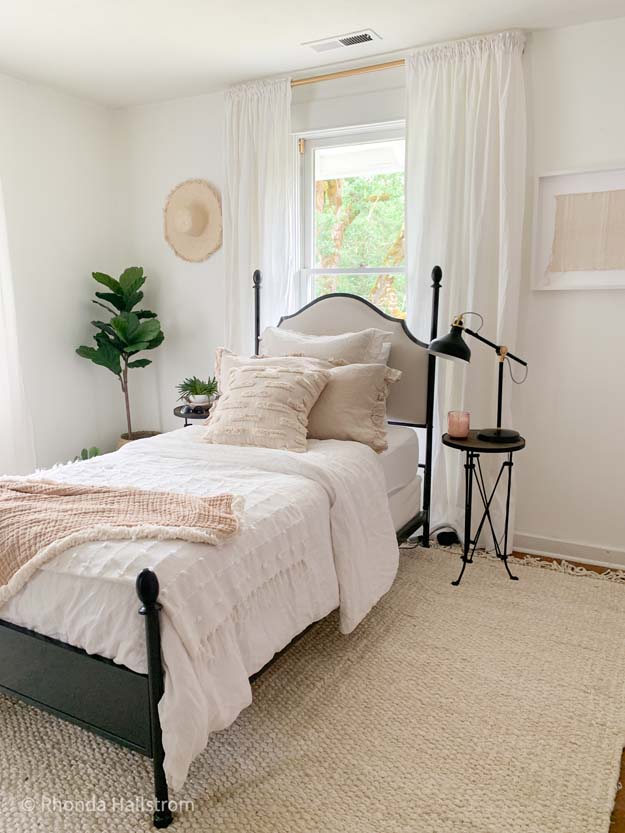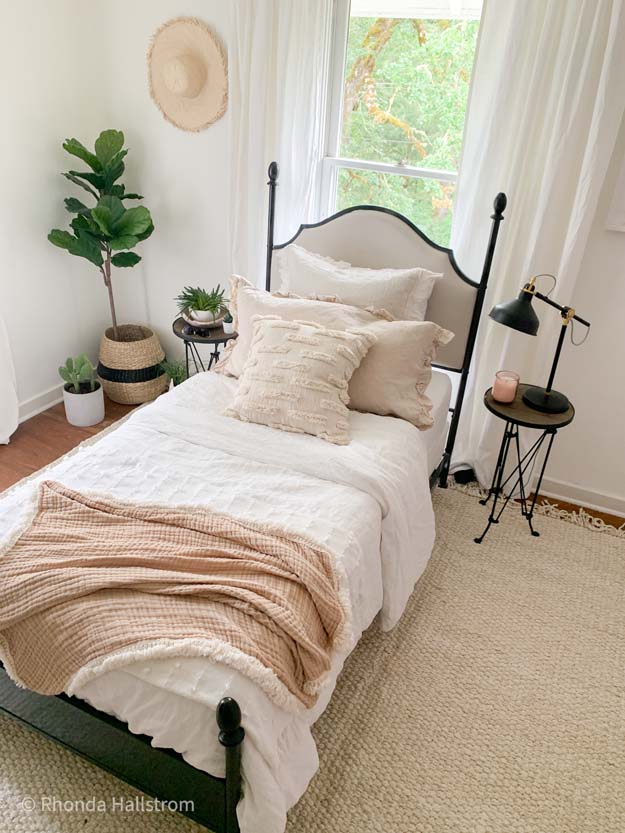 Tip 6: Create an accent wall
This is where Anewall comes in. We chose just to do one wall, so it wasn't overwhelming and oh boy it turned out stunning. There are other ways you can create an accent wall. Like doing one wall shiplap, a mural, or custom molding.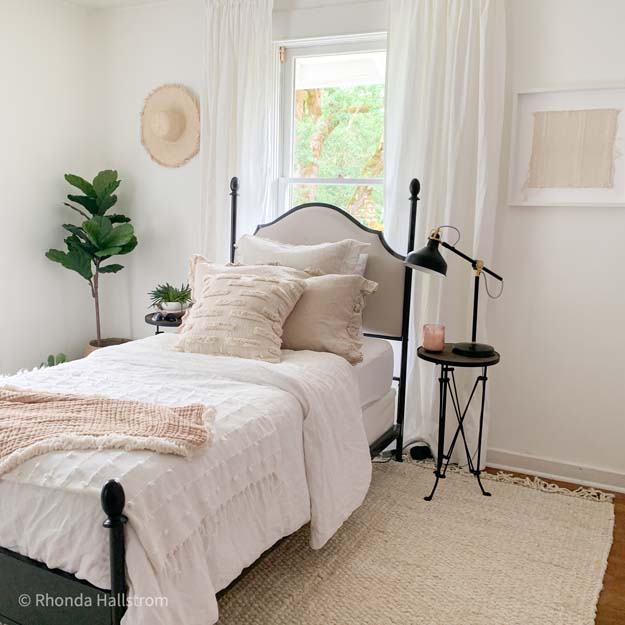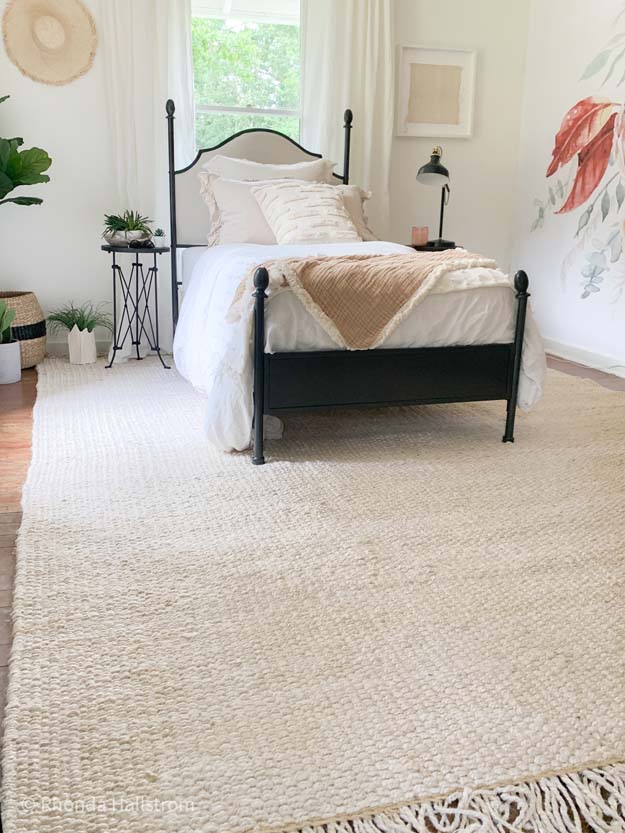 Tip 7: Add Small Decor Pieces
Time for the fun little knick knacks. We added a couple small plants. Some simple lighting is always a great option. You must always have a candle, because who doesn't want their home smelling refreshed and cozy. Shop this look below. Take a look at our Girls Nursery Idea for more inspiration here.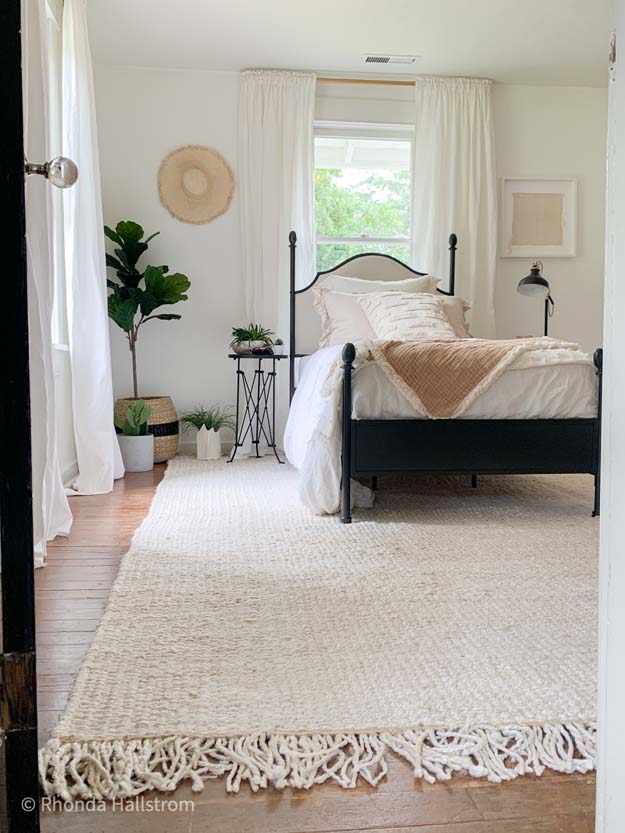 Thank you for stopping by! I still can't get over her new stunning rug!