My 7 Secrets to a Cozy Thanksgiving Table Setting is super easy and fun. I will go into details in the post below.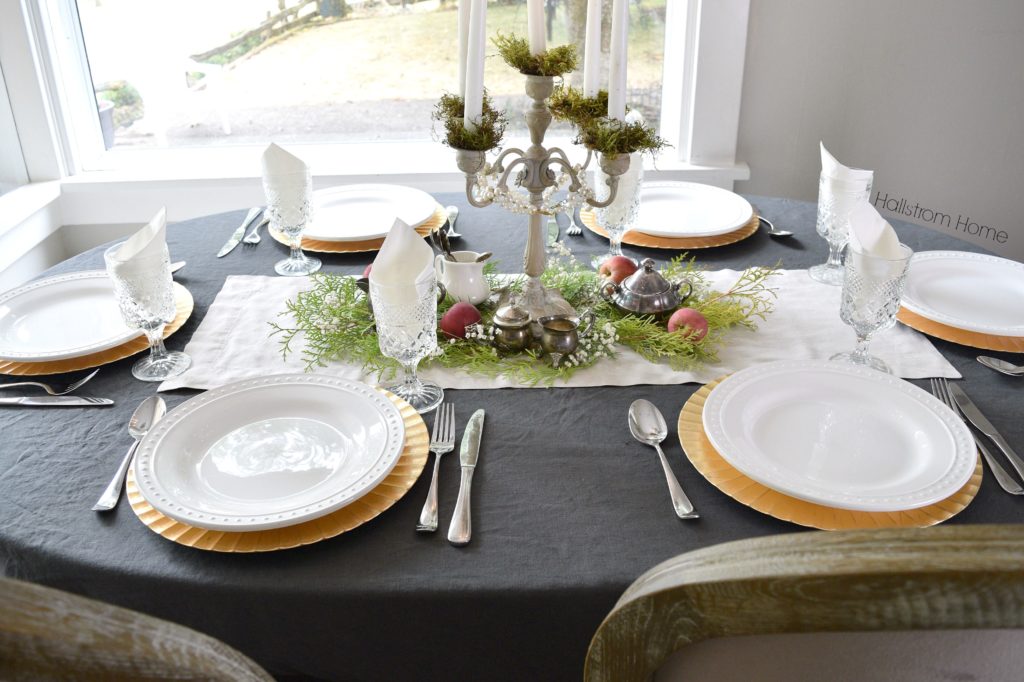 How to Set a Table
Start with linens
Choose a centerpiece
Create ambiance
Add warmth with gold accessories
Serve with stemware
Comfortable dining chairs
Keep it simple
Growing up I helped my mom set the table for company. We had countless gatherings of friends and family. Mom was know for her hostess skills, her cooking, and her easy ways. I try in some small way to carry on her traditions by sharing them here on the blog.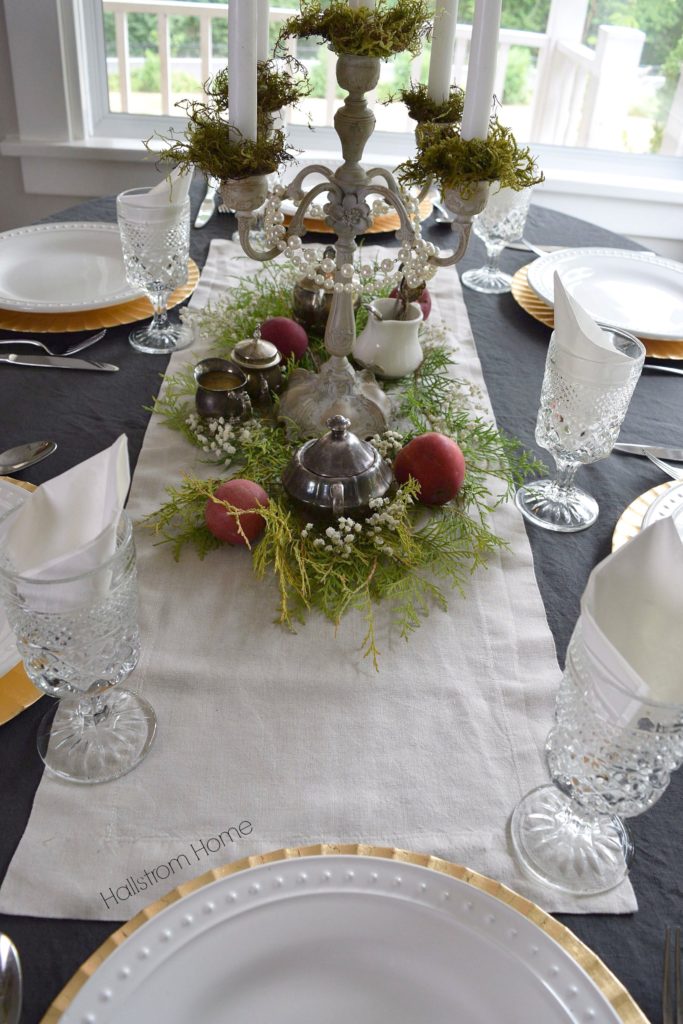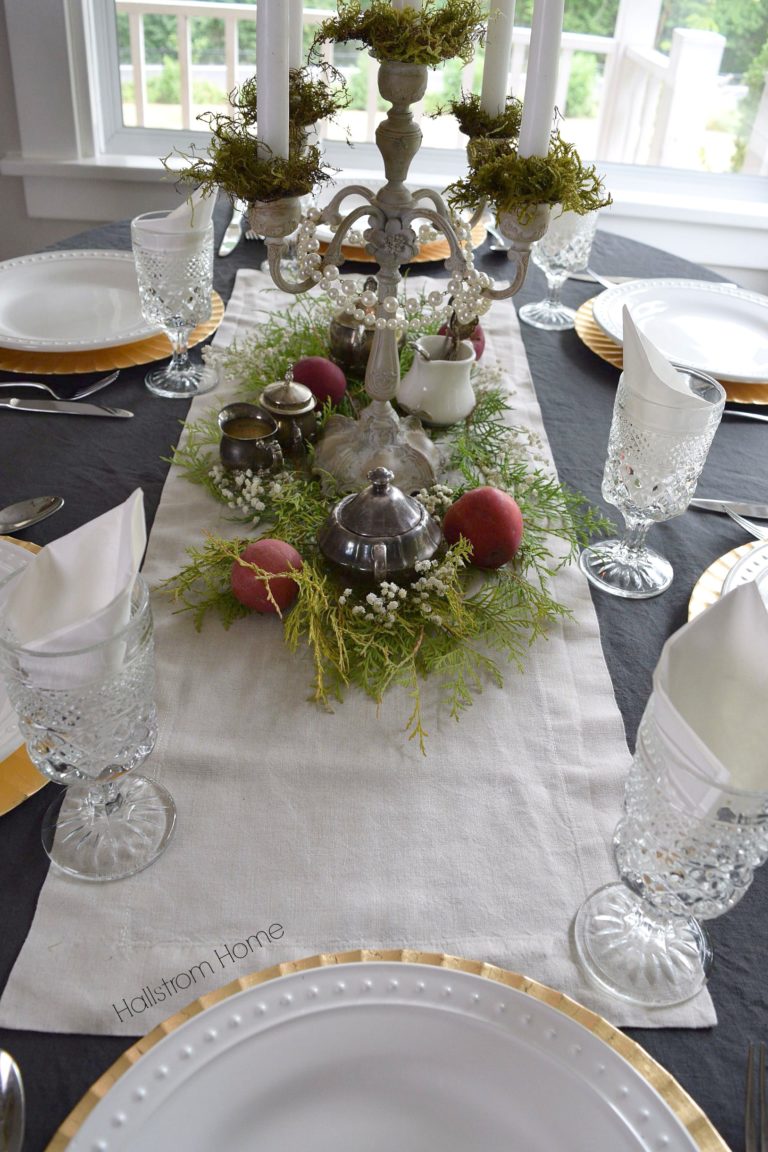 Start With Linens
I chose to go with a luxury linen tablecloth in graphite grey. I then used our natural linen table runner to lighten it up just a bit. The contrast gives this table such a cozy yet elegant look. I'm going to mention that to get a refined look, I would iron my linens with spritzes of water but I tend to get a bit lazy about ironing. (Don't tell my mom)
Choose A Centerpiece
Greenery is my first step. I layered fresh baby's breath over these cedar branches. They last a long time and gives a warm, cozy touch. I also used a little moss with the candle holders. Using moss keeps the candles stable without using that sticky wax stuff. Secret- I don't have that sticky stuff on hand and would probably lose if I did. You can purchase moss from any craft store or here on Amazon
. I personally borrow from the trees outside. I then finished this centerpiece with fresh apples from the orchard. We are big coffee drinkers here so some vintage silver will come in handy after the meal. Your centerpiece will set the mood so I think this is the most important of my 7 Secrets to a Cozy Thanksgiving Table Setting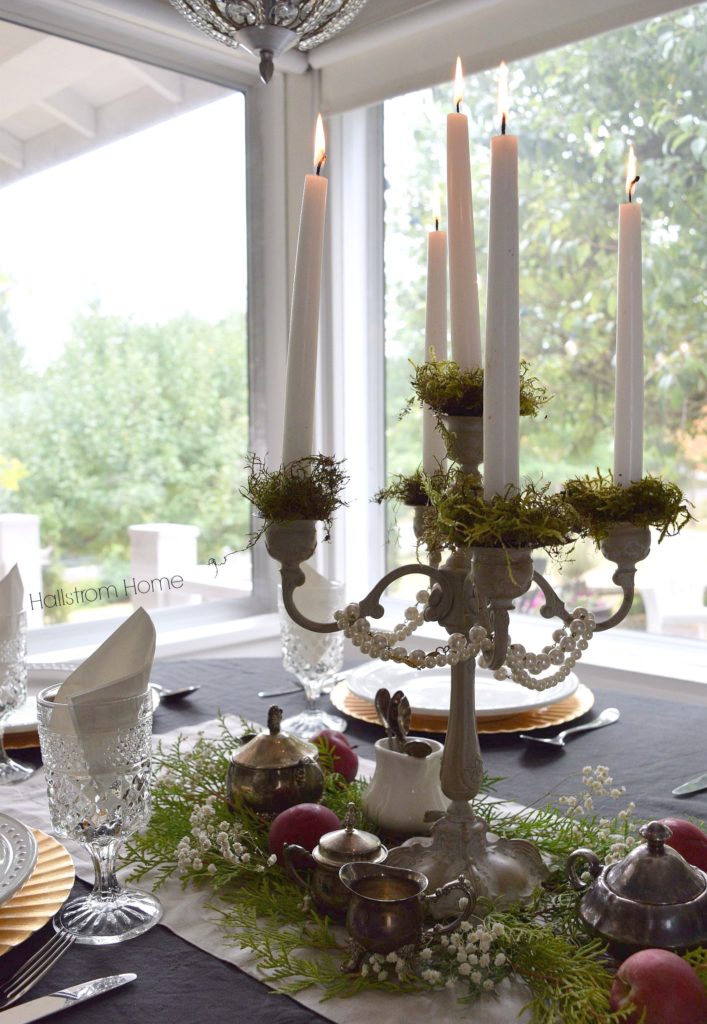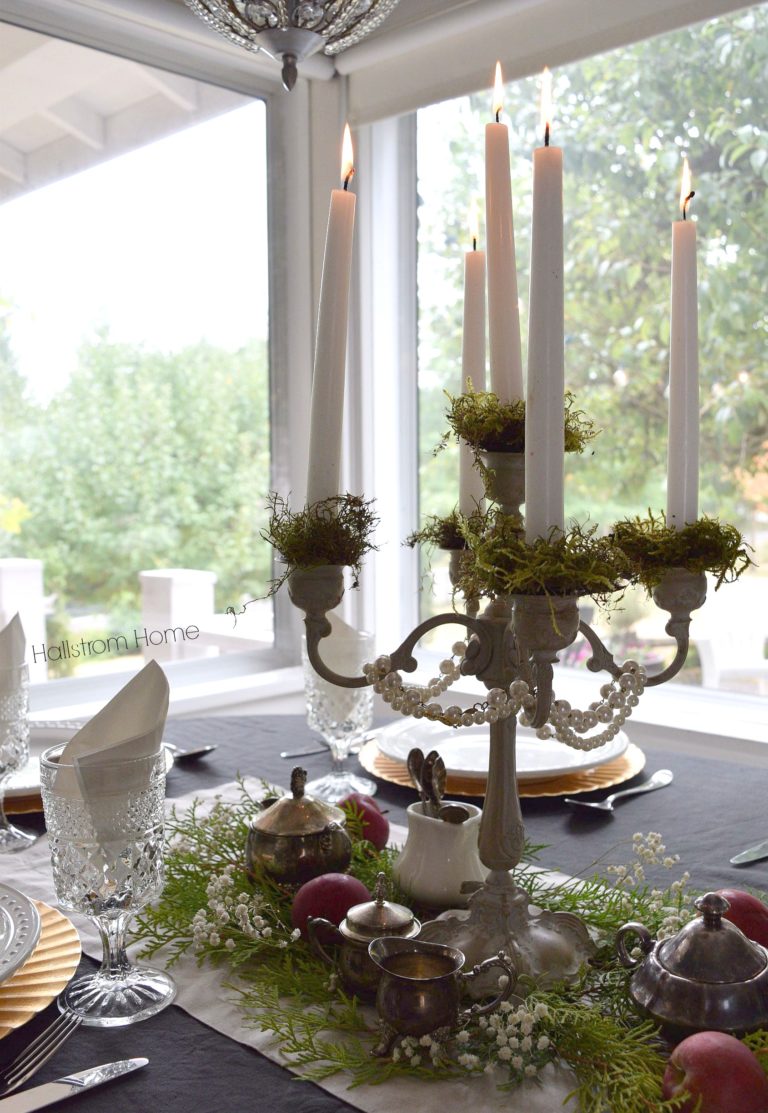 Create Ambiance
Candle holders give a warm and welcoming touch to your table. I just love how the fire light dances around as if its a magical setting. Shop our candle holders here. The candelabra that you see here is one of my custom creations. I keep most of my decor simple yet I want a few pieces that really make a statement and can't be found anywhere else.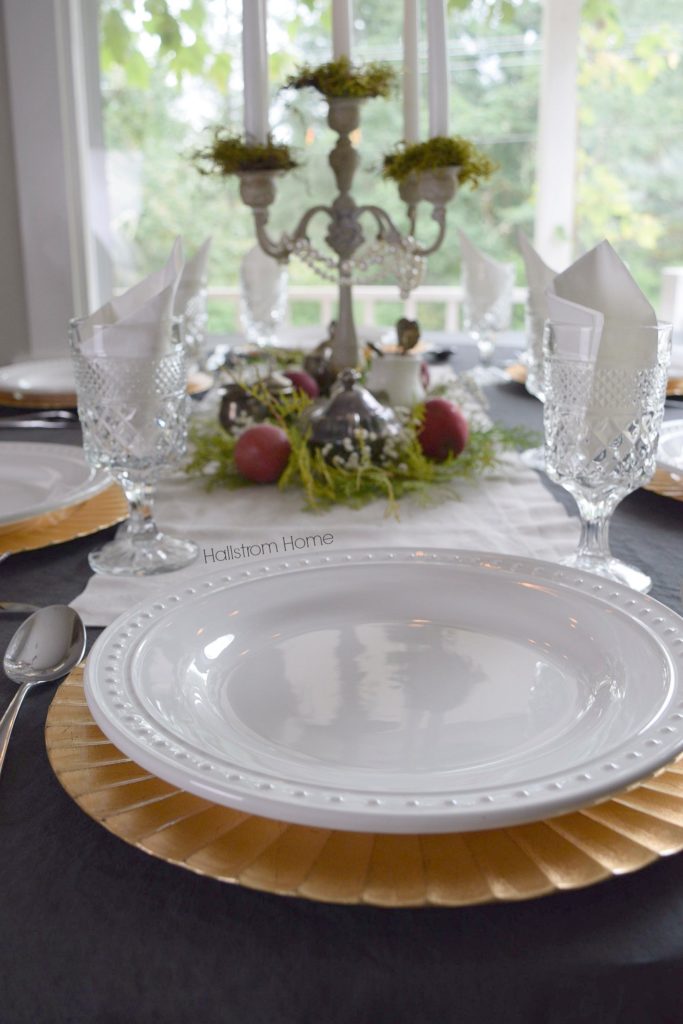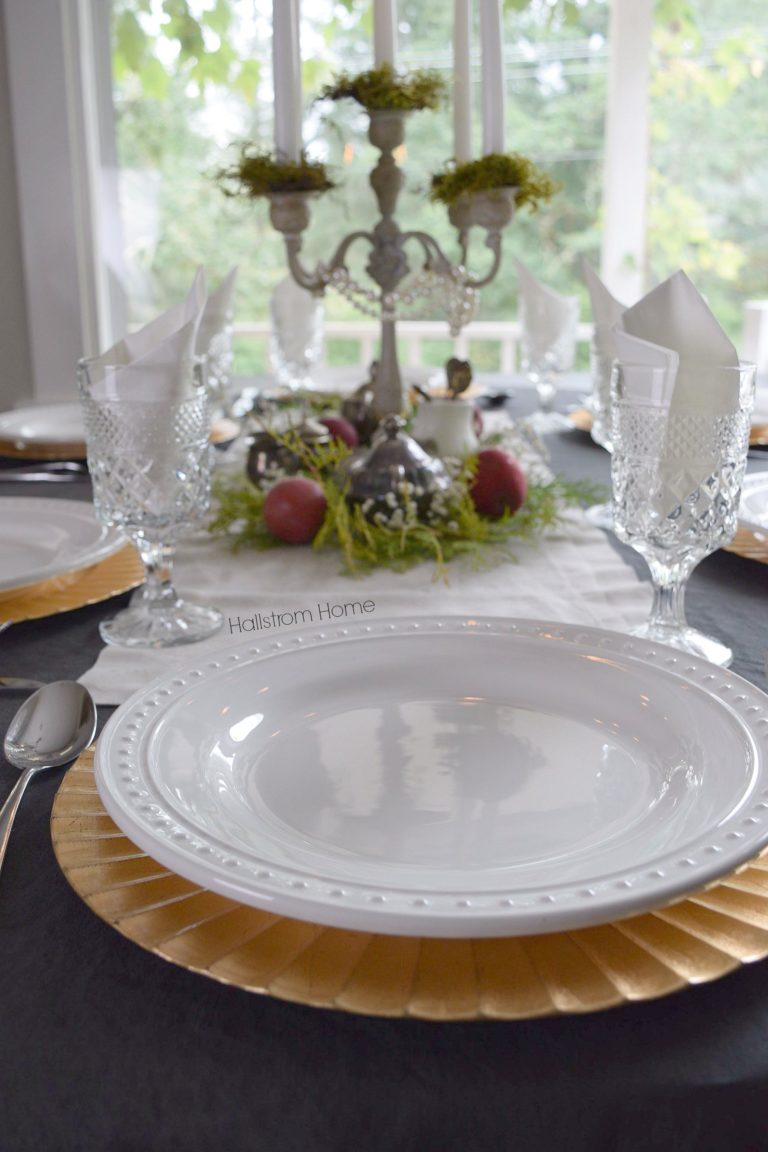 Add Warmth With Gold Accessories
Gold adds warmth and a touch of glam to a table setting. I'm actually so fond of gold as an accessory that I kinda wish I could swim in it. ( kinda weird, Right?) Anyways, I used these gold chargers and Ivory plates from World Market. I think Gold is one of my favorite 7 Secrets to a Cozy Thanksgiving Table Setting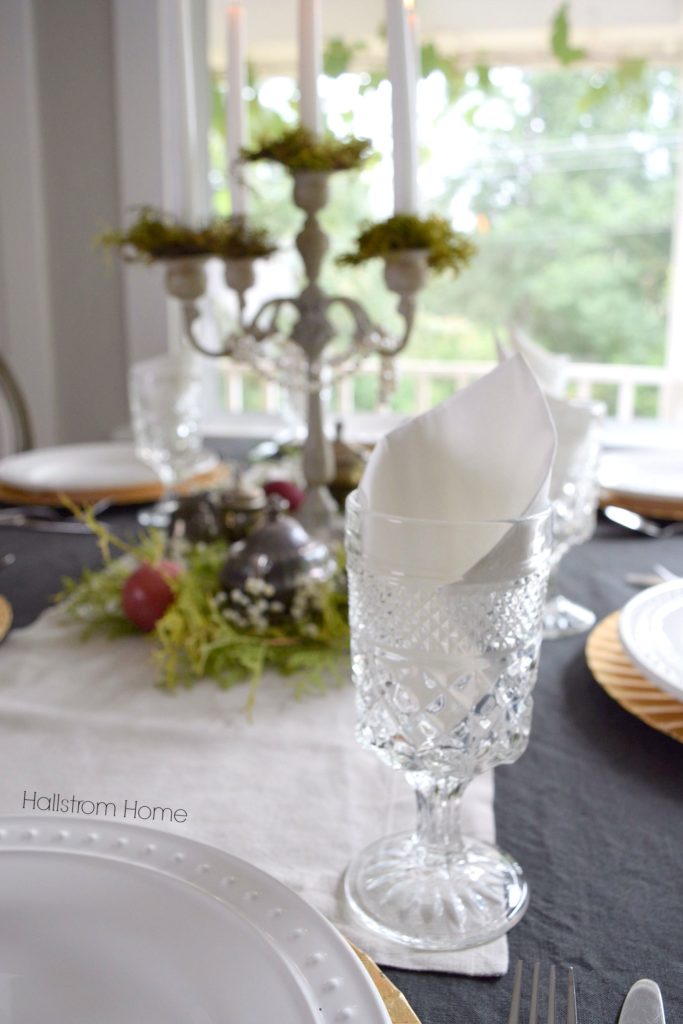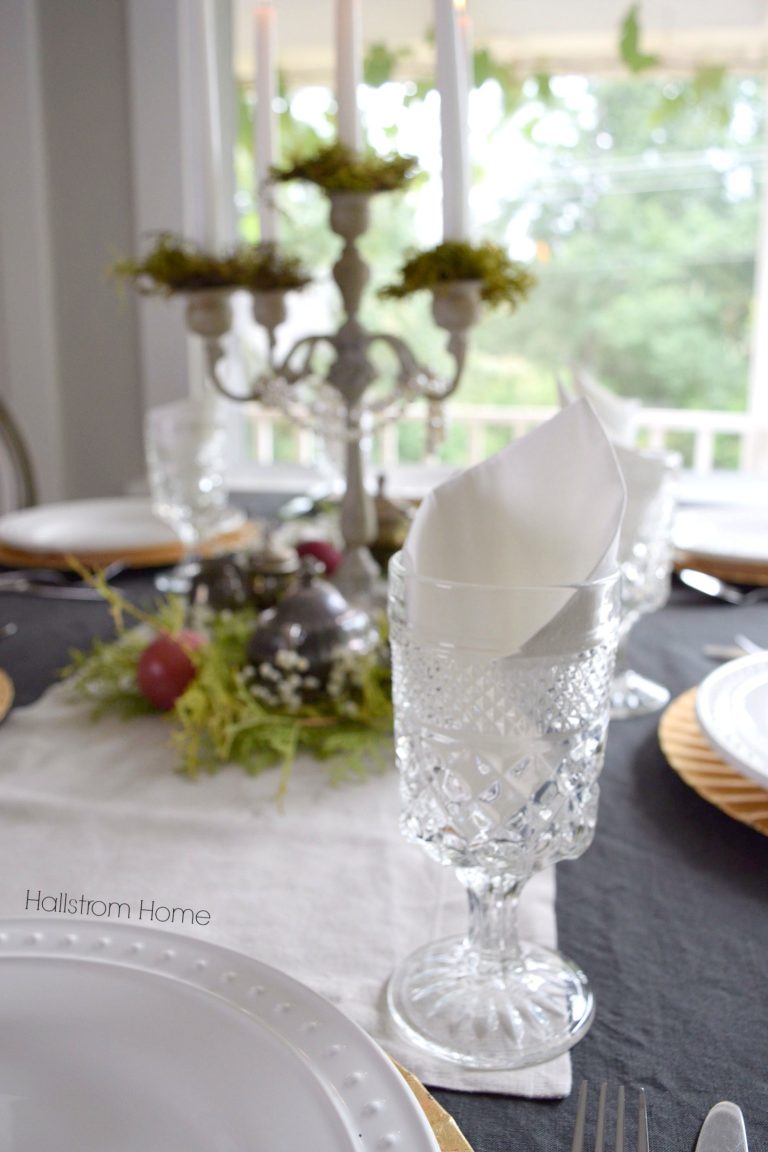 Serve With Stemware
My mom used this vintage stemware while I was growing up so I am fond of mixing modern and vintage. If you like a more modern style, I found this stemware from World Market . I chose World market for this look because I feel they have a great selection of dining ware. I also made my life easier by purchasing my whole dining room decor from there.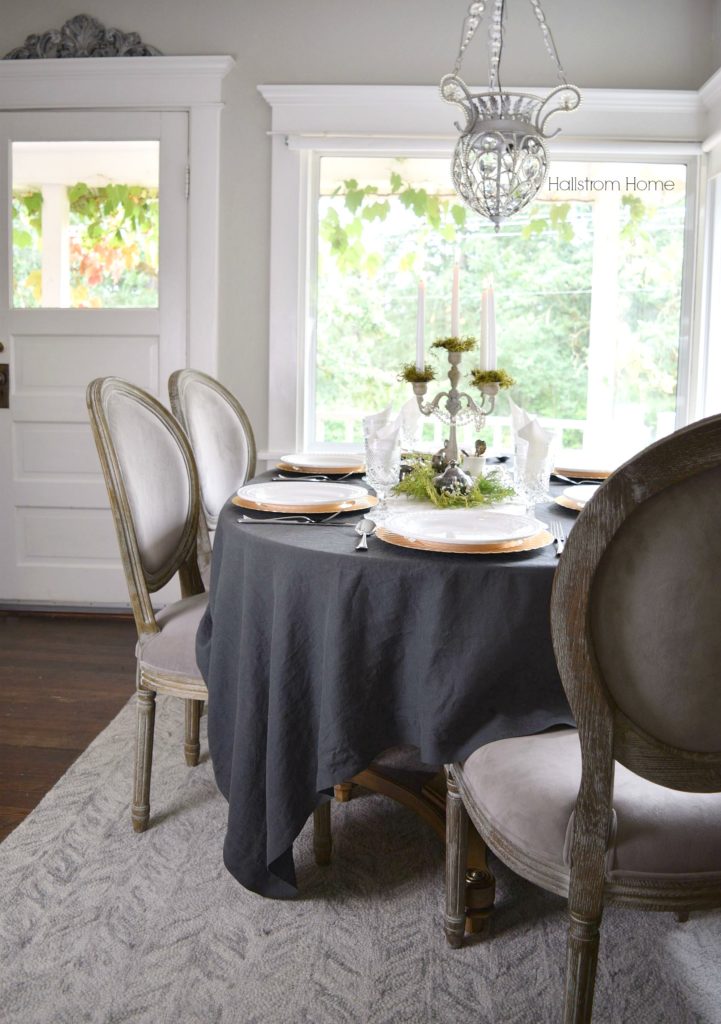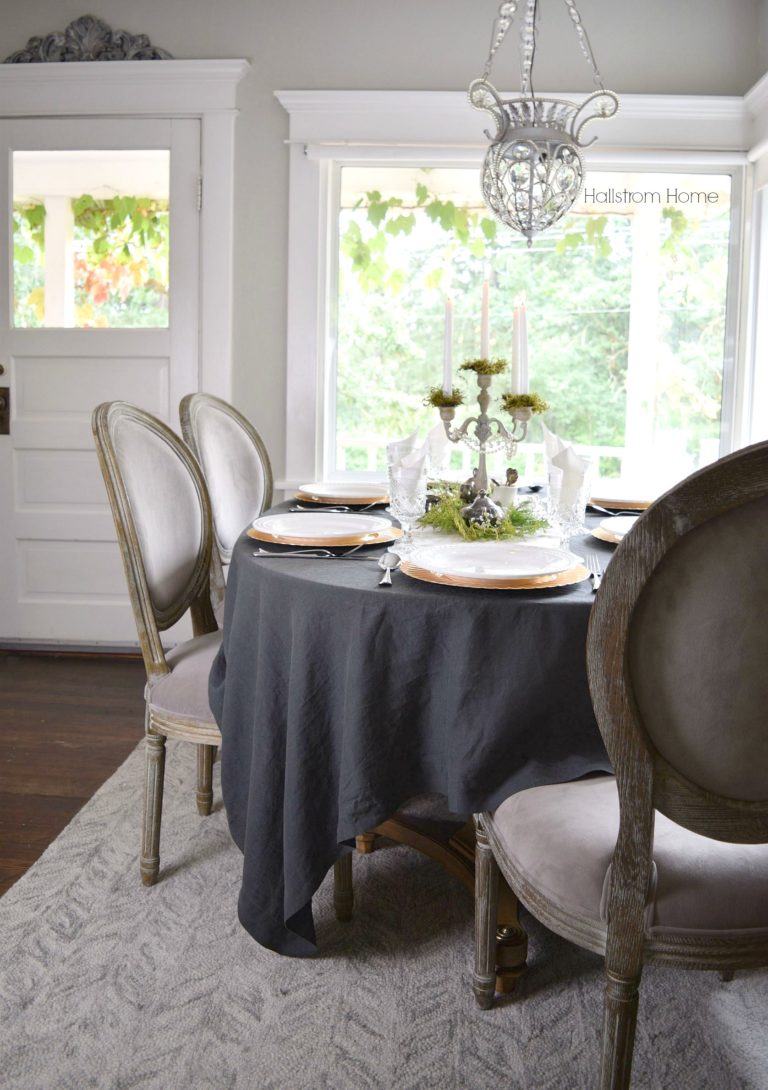 Comfortable Dining Chairs
Will make your company want to sit back and relax. I purchased these chairs from World Market and I absolutely love them. I also have them in yellow, which I used in my fall tablescape here. I'd love to hear your thoughts on what chars you like better. To me this is one of the most important tips in my 7 Secrets to a Cozy Thanksgiving Table Setting.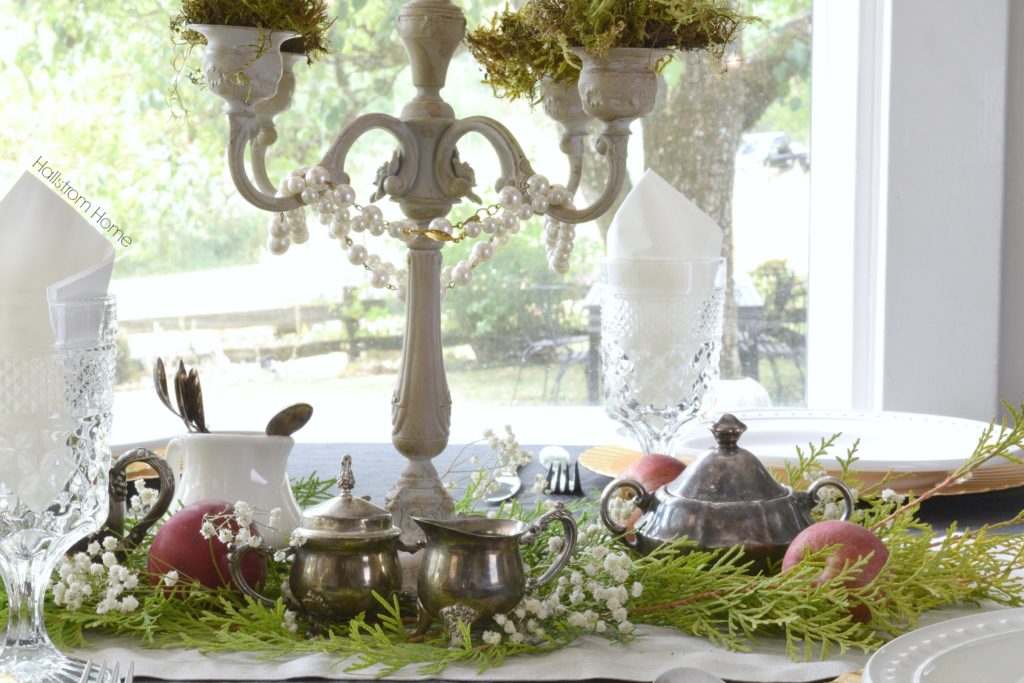 Keep It Simple
Always keep it simple. Serving dinner buffet style helps keep my centerpiece front and center. I like one main centerpiece (in this case the candelabra). I used a few vintage pieces to contribute to the cozy feel but not much else. Always wanting my company to feel comfortable without a large table setting to get in their way while dinning.
GET THE LOOK

So that's my 7 Secrets to a Cozy Thanksgiving Table Setting. Let me know if you would use any of these tips in your table setting.
Sending a special thx to my mom for being my inspiration.