Cozy Farmhouse Sleeping Porch Design
I have always dreamed of lazy summer days resting in a hammock or swinging on a porch swing sipping iced tea. However, life on the farm has been so busy running my online shop, taking care of the kids, animals and entertaining company. Yet, I kept hearing my dream calling. So last year I created my cozy farmhouse sleeping porch design. With just a few new changes.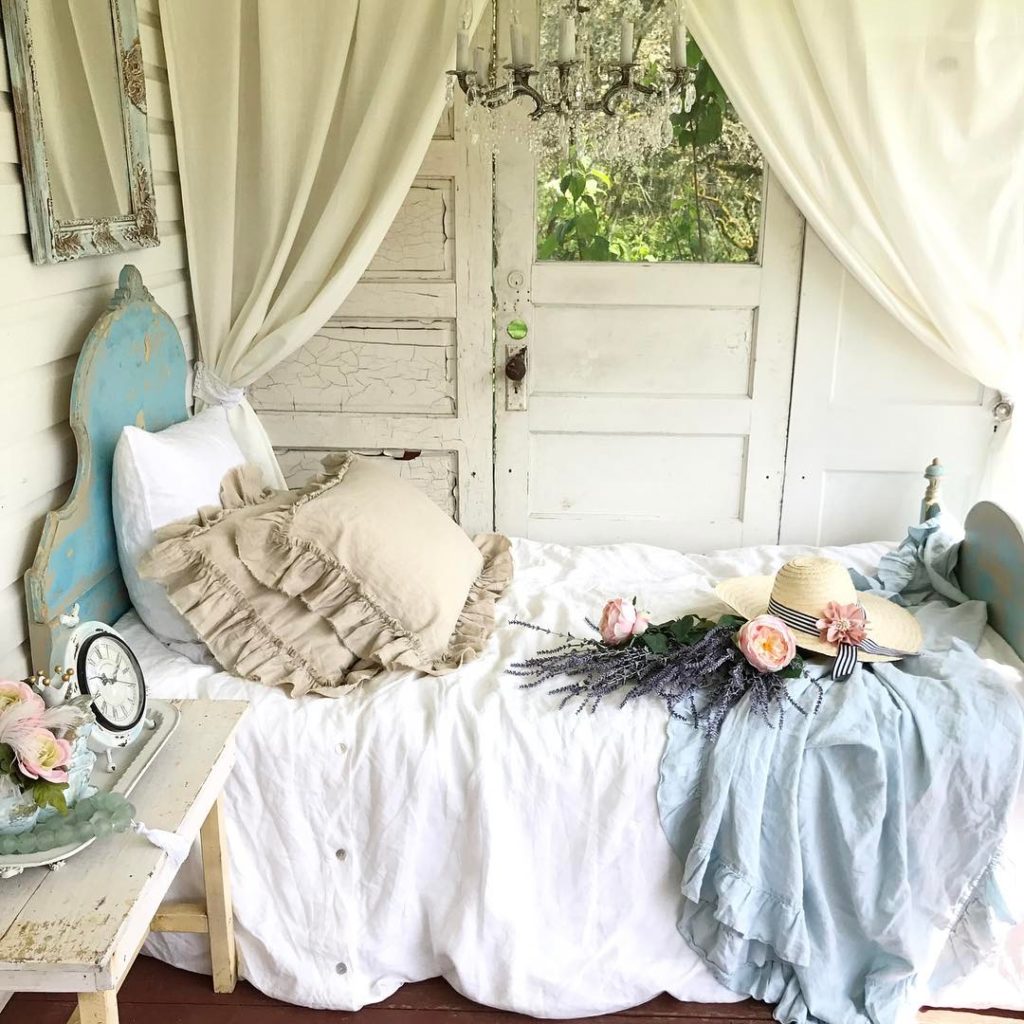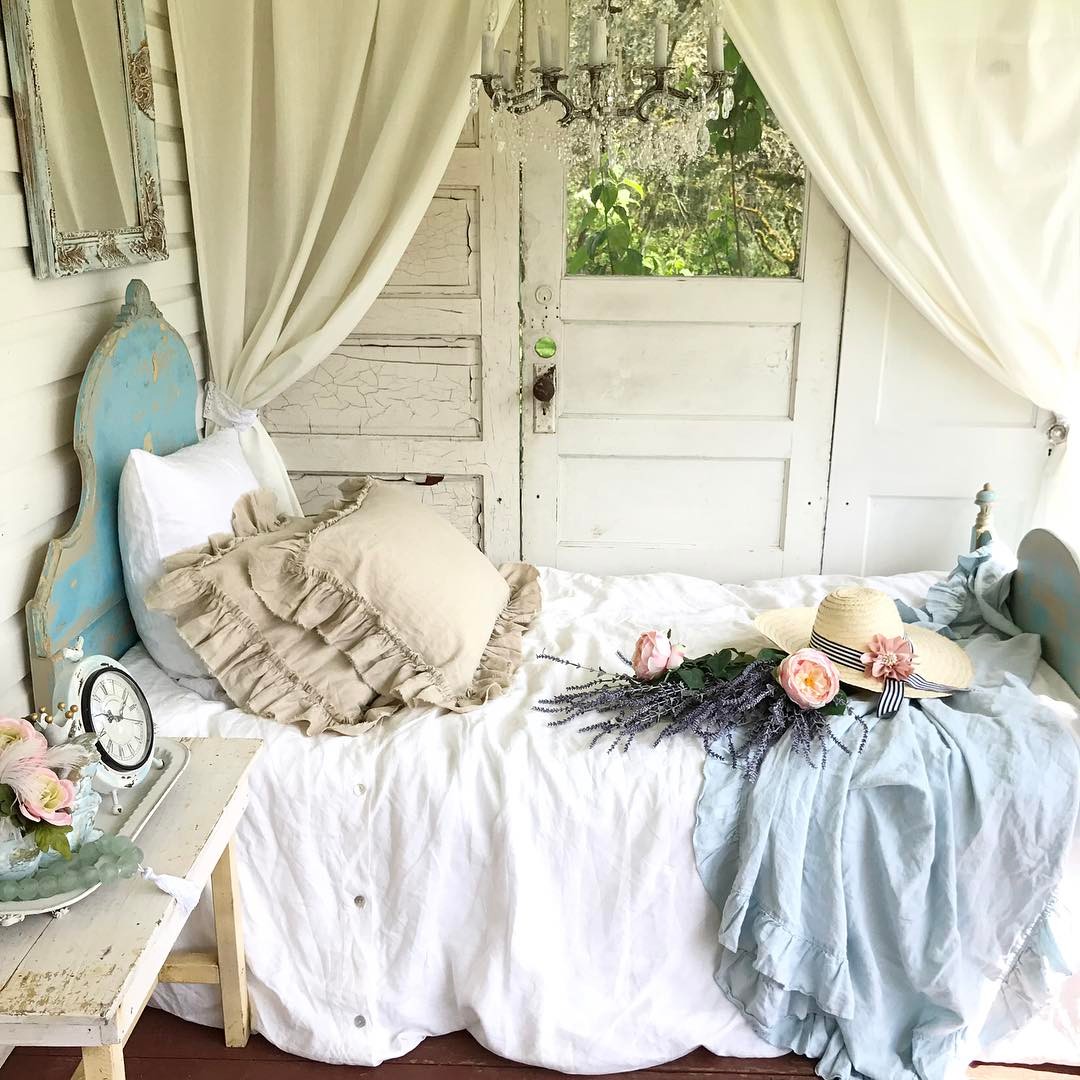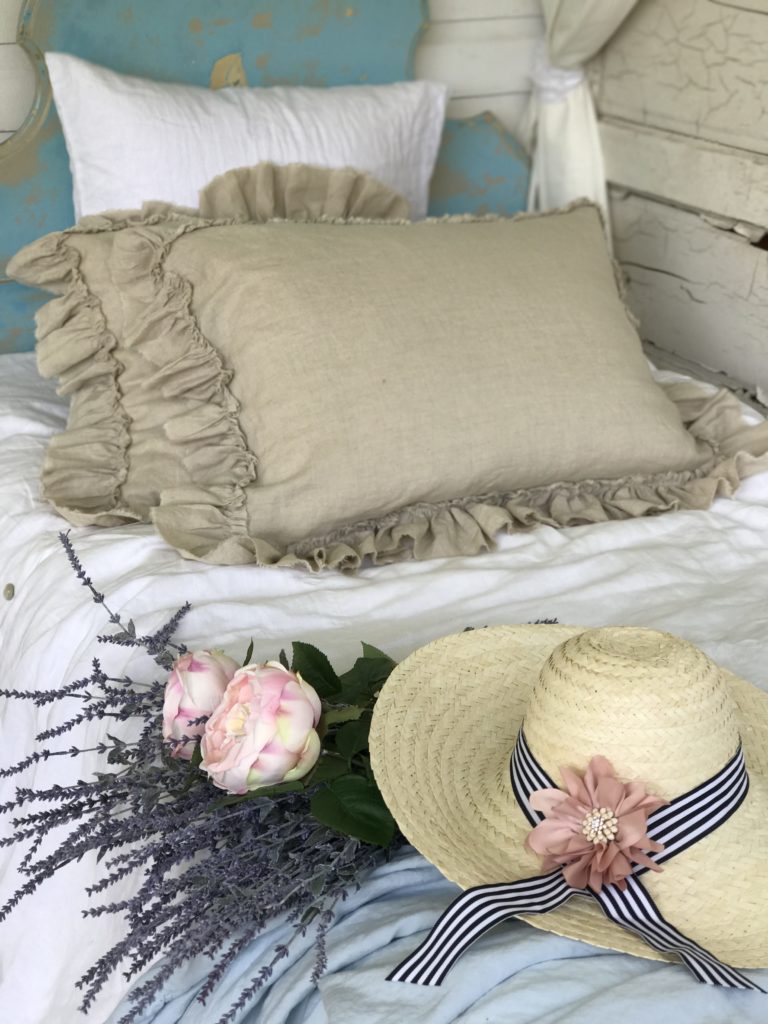 For the finishing touch I hung one of our custom mirrors. This mirror was created with a salt wash as you can read about in this blog post here. This has a great chippy look that's perfect for a Cozy Farmhouse Sleeping Porch Design. I really love how the curtains hung over crusty old doors softens this space and gives it a romantic feel. It also helps keep the rain out which I though was brilliant.
I included some great affiliate links here for those wanting to find the items not available in my shop but would like to create this look without searching all over.