Time to check out the before's of my Camper Trailer Fixer Upper! I introduce to you Tilly! This is going to be a fun one. If you haven't heard, we are doing a camper reno competition between 3 of us. You can check out Claire's before photos here and Lynn's before photos here.
Be sure to sign up for my email to get new recipes, crafts and home ideas in your inbox!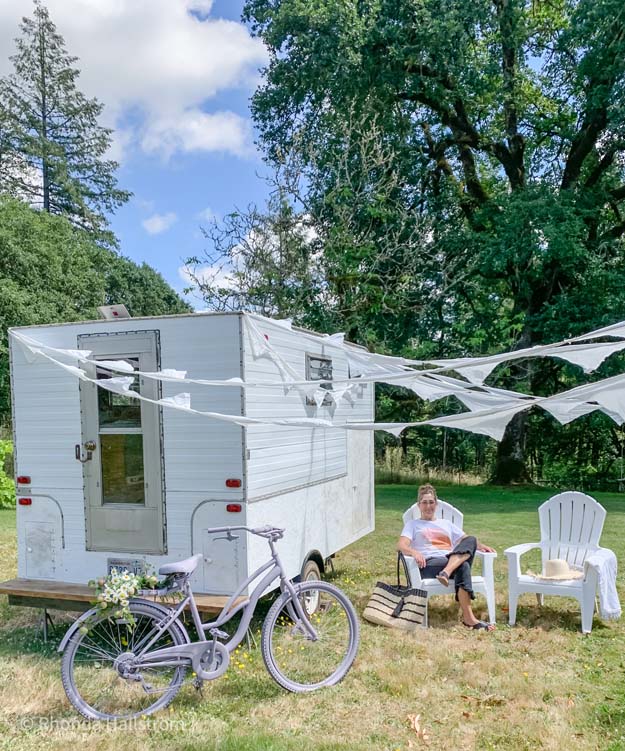 This was my father in laws old hunting camper. He converted it to be towed behind a truck, so that's why the sidings a little wonky. What I love most about this, is seeing all the special little things he added to the camper.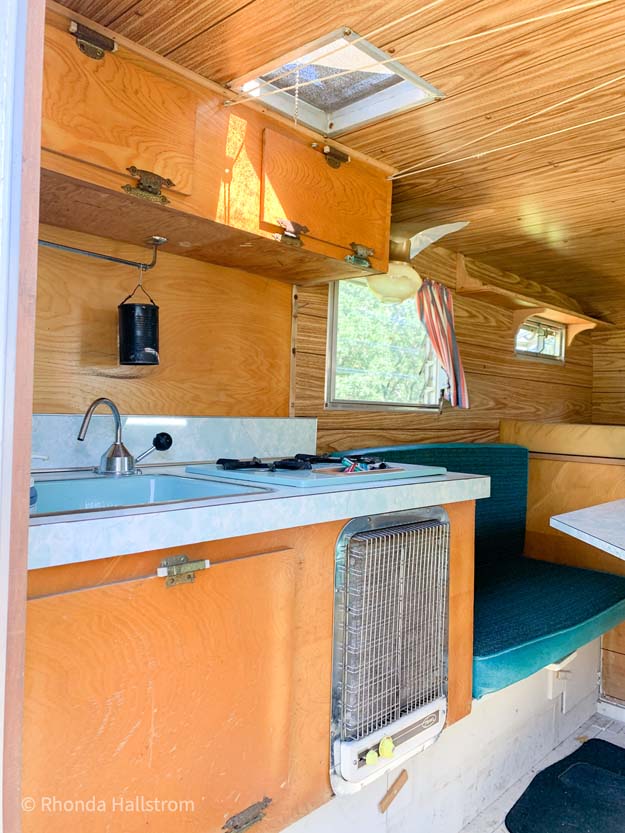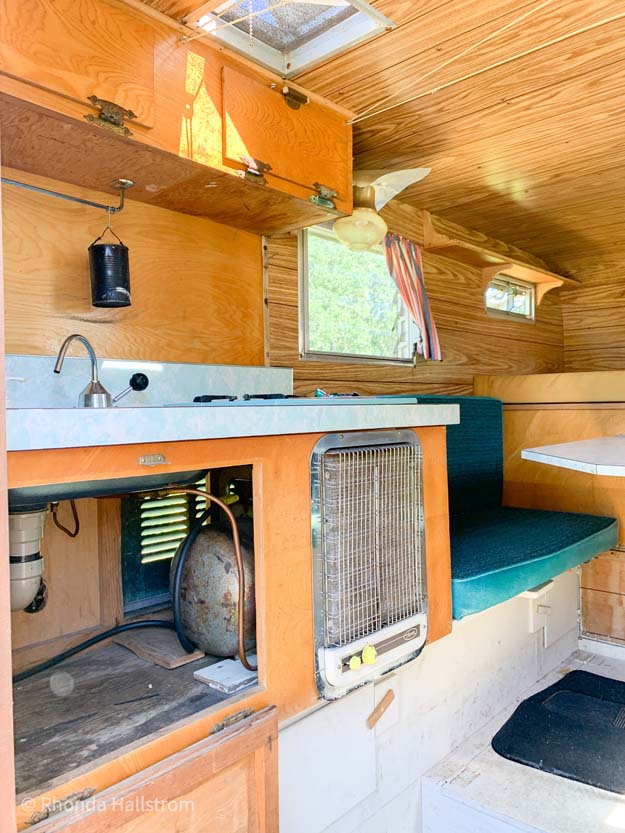 He put in a clothes line, propane lighting, and his little knick knacks. Like his lighters, Readers Digest, and a few other fun things. I don't have to do much to this little camper besides a few surface things.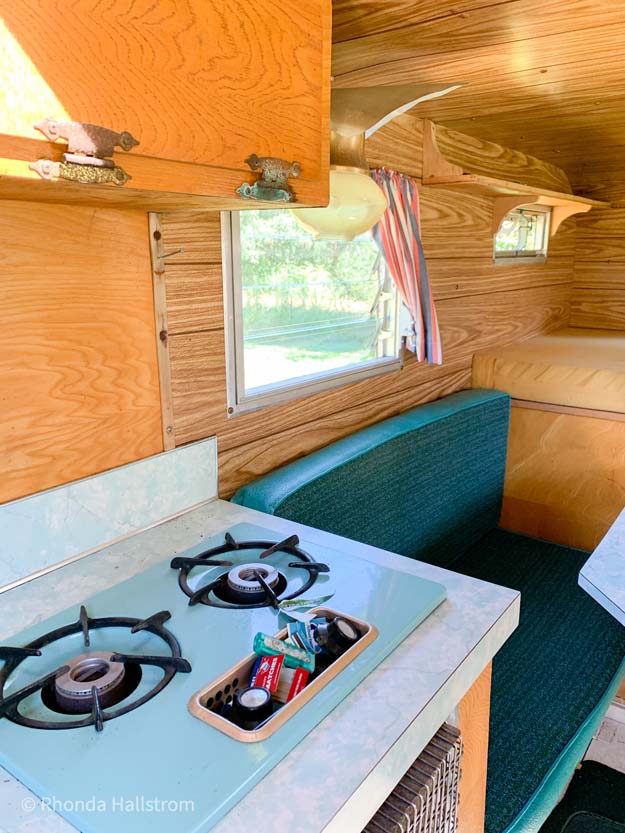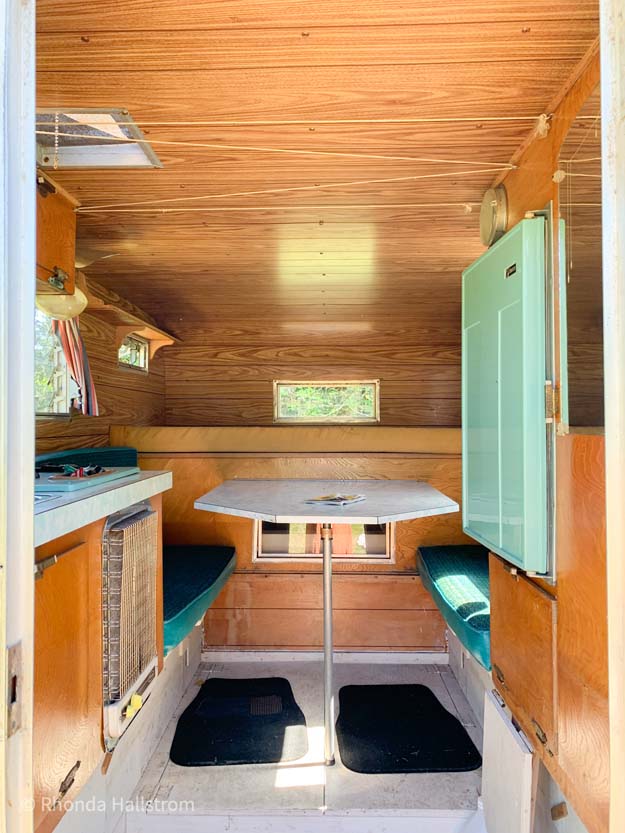 Vintage Camper Remodel
Well we're going to start by painting the inside white, don't worry I won't paint over all the blue appliances. I think they are so fun and add to the vintage look. I am going to replace the table and do a wood top.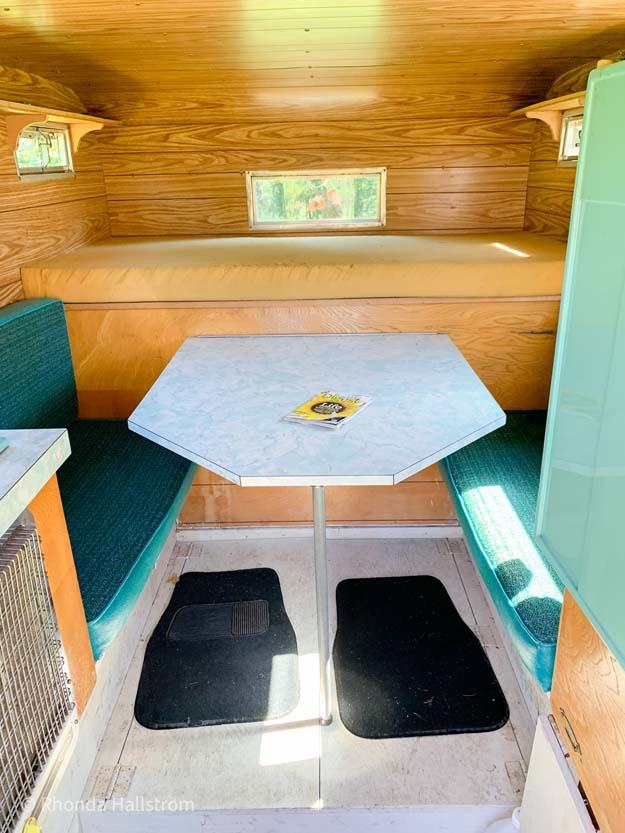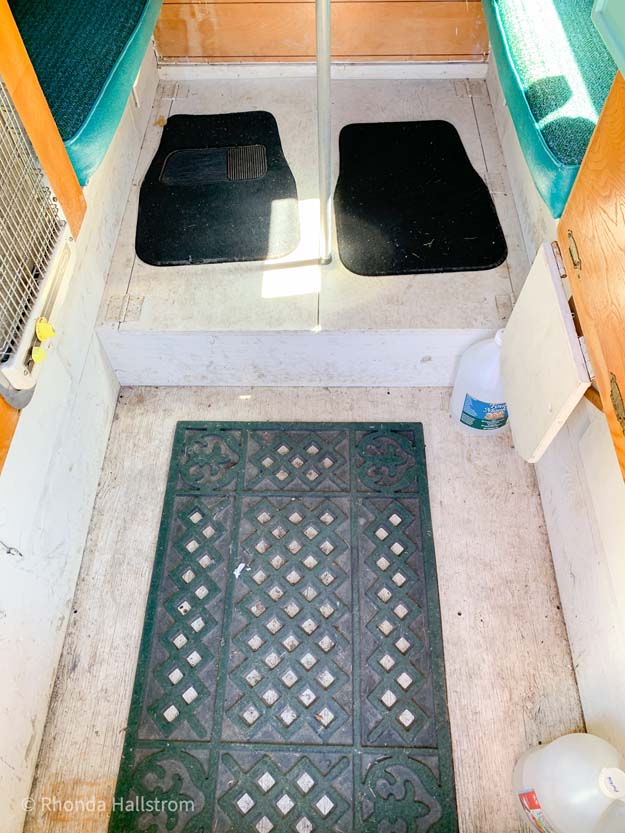 How to stencil floors
On the flooring I am thinking I will do a stenciled floor. Not exactly sure what pattern yet! Once that's all done we will add our linen bedding and recover the cushions. Then for the best part, the decor!
Shop my inspiration below.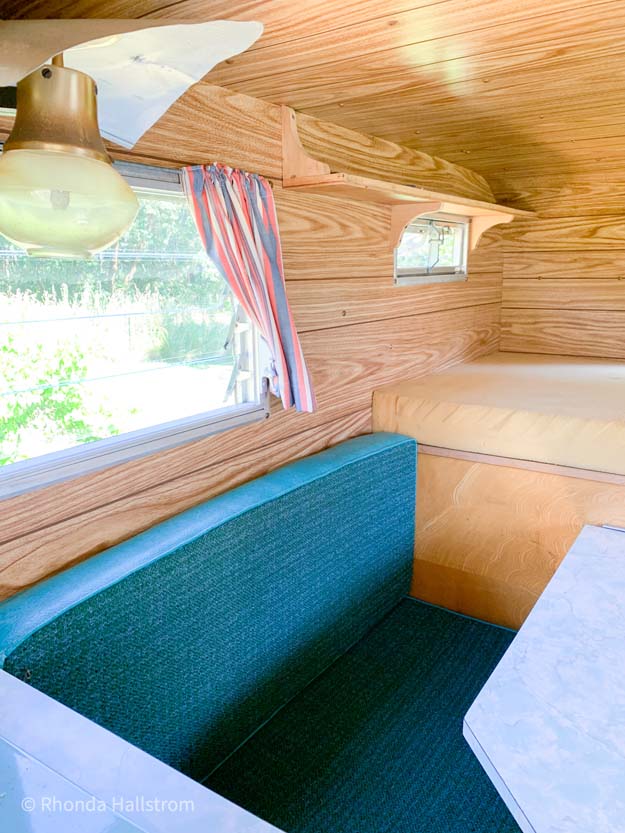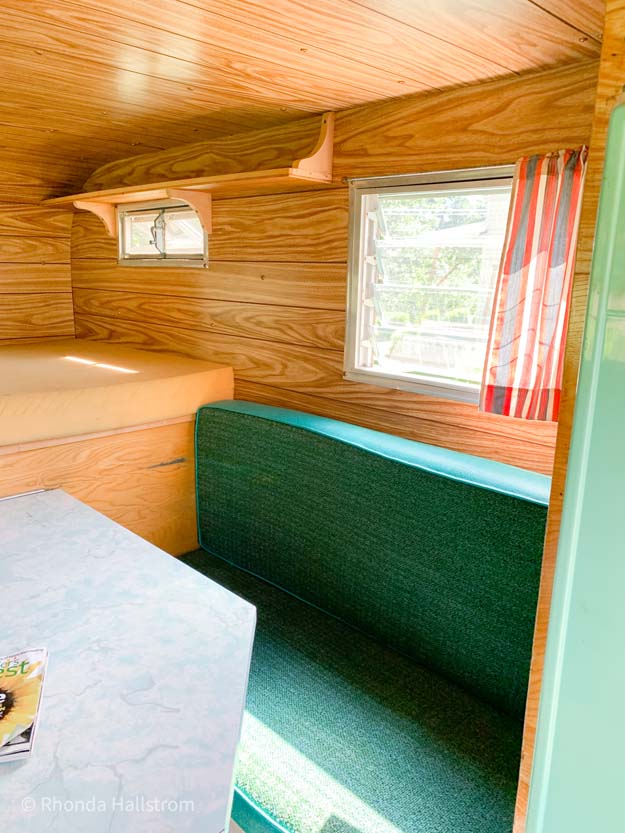 Trailer Remodel Competition
My plan is to sew up some new curtains, I want something fun and different! All of the hardware in the kitchen area I will end up painting. I am not sure if I would paint them black or gold. Black gives it a modern touch, while the gold will add a boho look.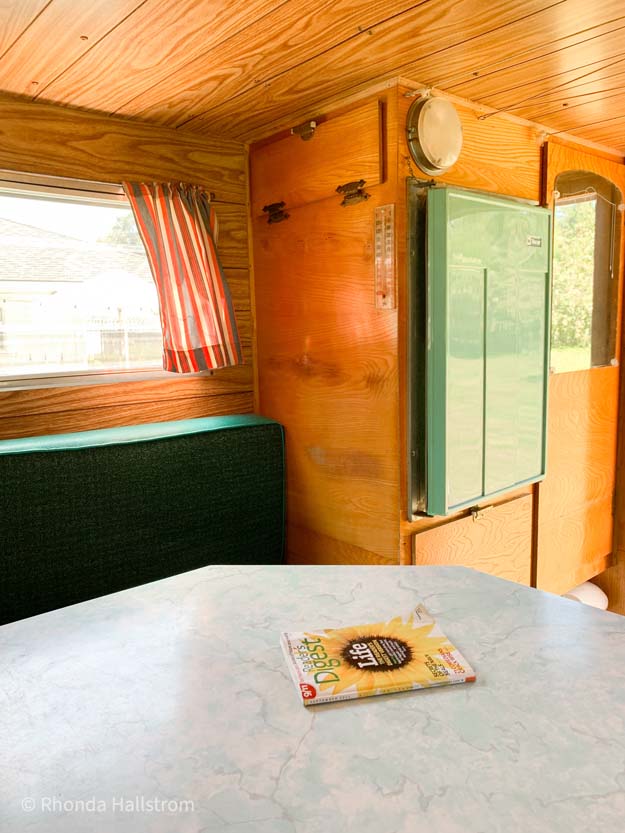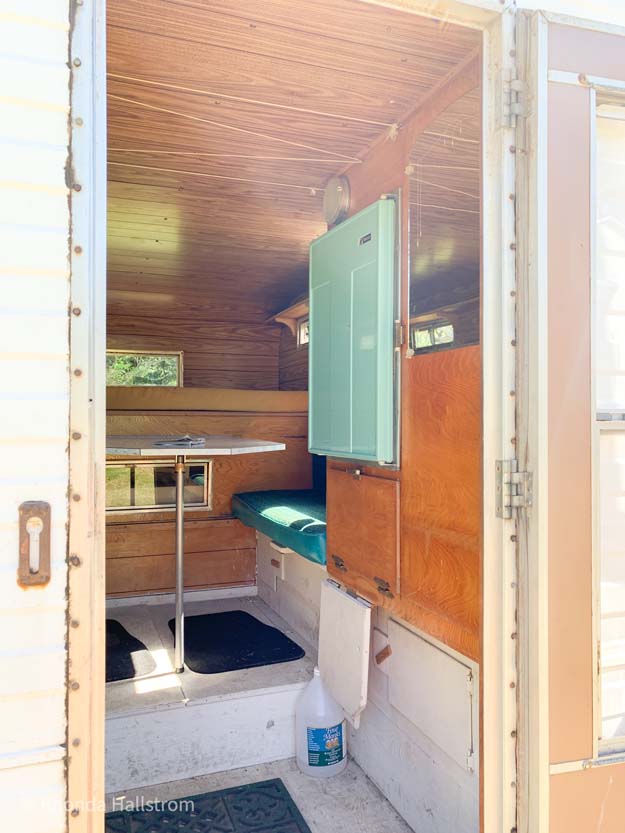 We are actually taking our first camping trip next week! Just my girls, daughter in laws, and grandbaby are loading up to give it a test camp. We'll bring a tent otherwise we wouldn't all fit. It's going to be so fun, plus I get to learn how to drive Tilly around. It also gives me the chance to learn how to use the propane. There are many things I am going to have to try out with Tilly, but it will be an adventure.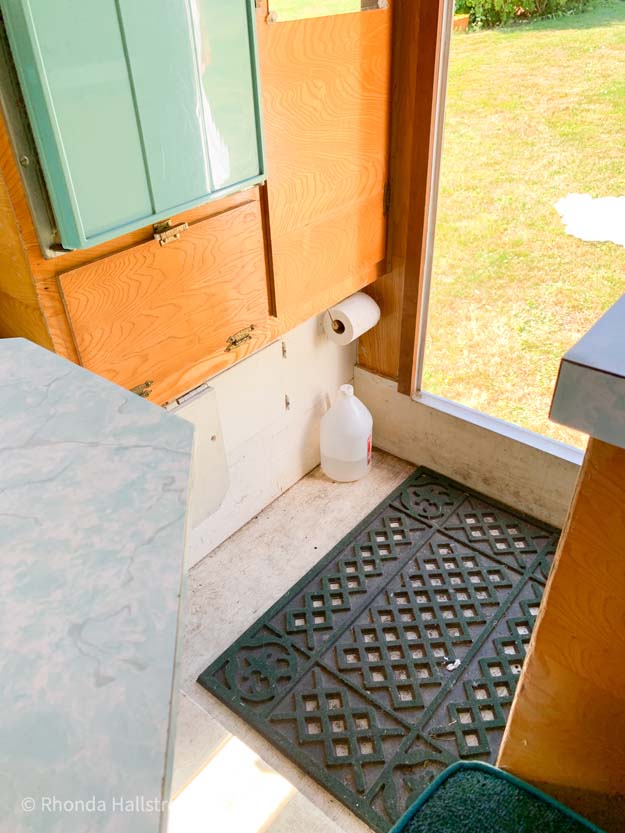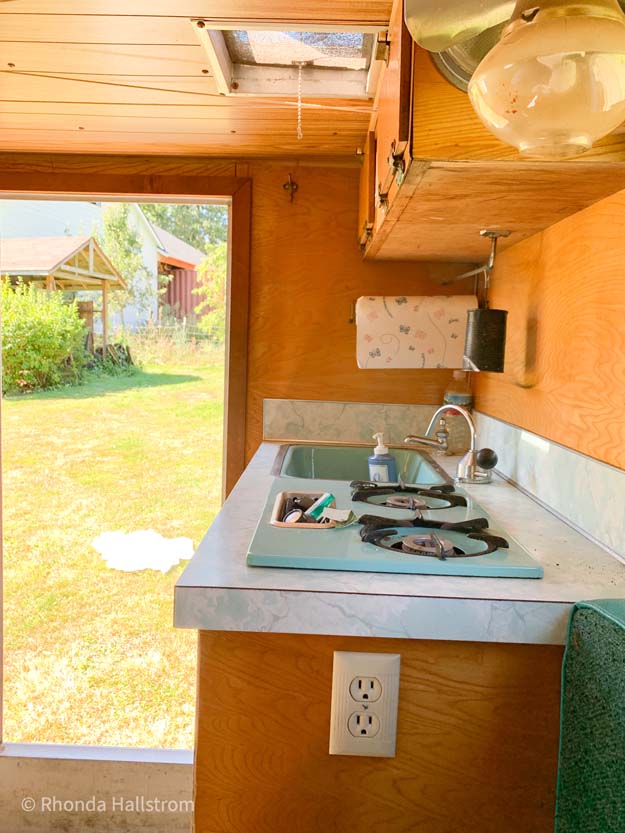 Camper Trailer Fixer Upper
See what I mean about these blue appliances?! They are the cutest things! I can't wait for you all to join us on our journey of camper fixer upper competition.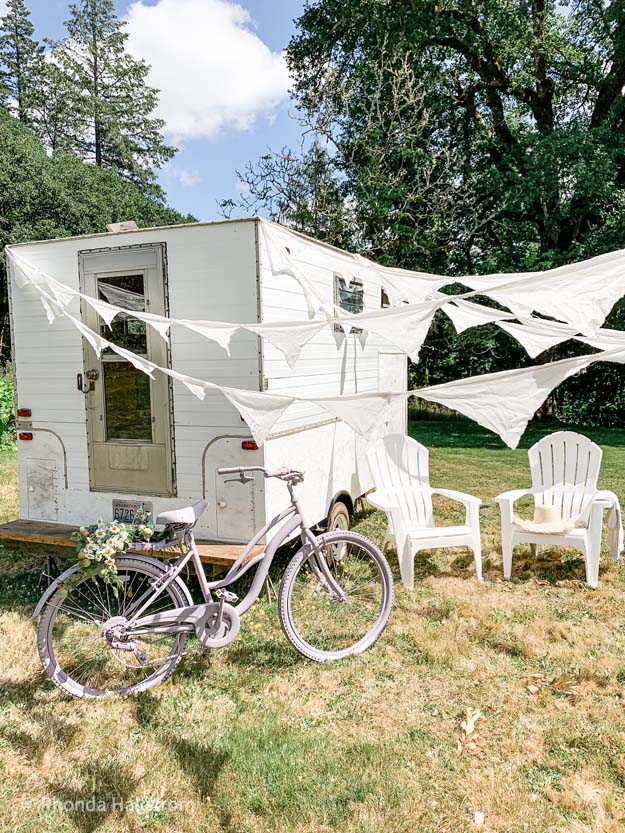 I'm ready to camp!! Take a look at how we painted a vintage bike. Thanks for stopping by.