It was time for a bedroom update! So we created a Boho Teen Girl Bedroom Design. What I love about designing a bedroom for my kids is that they pick all of their favorite things and we work around those pieces to make their room extra special.
Be sure to sign up for my email to get new recipes, crafts and home ideas in your inbox! *This post contains affiliate links*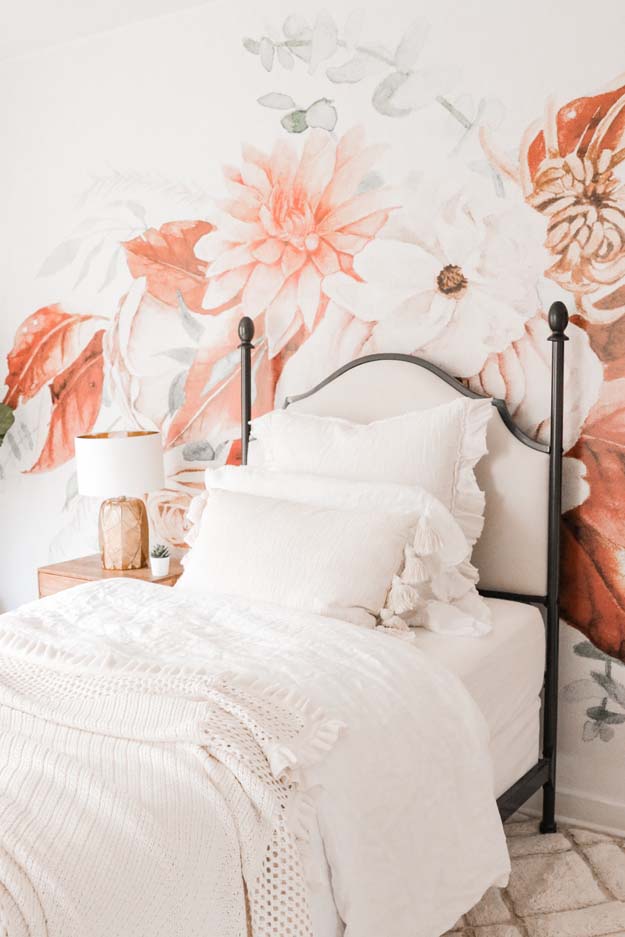 When our oldest girl moved out of the house our 2 younger girls now got their own room! So that means redecorating time. Anewall reached out to us and our daughter got to pick out her favorite print, Rosey Floral Wallpaper.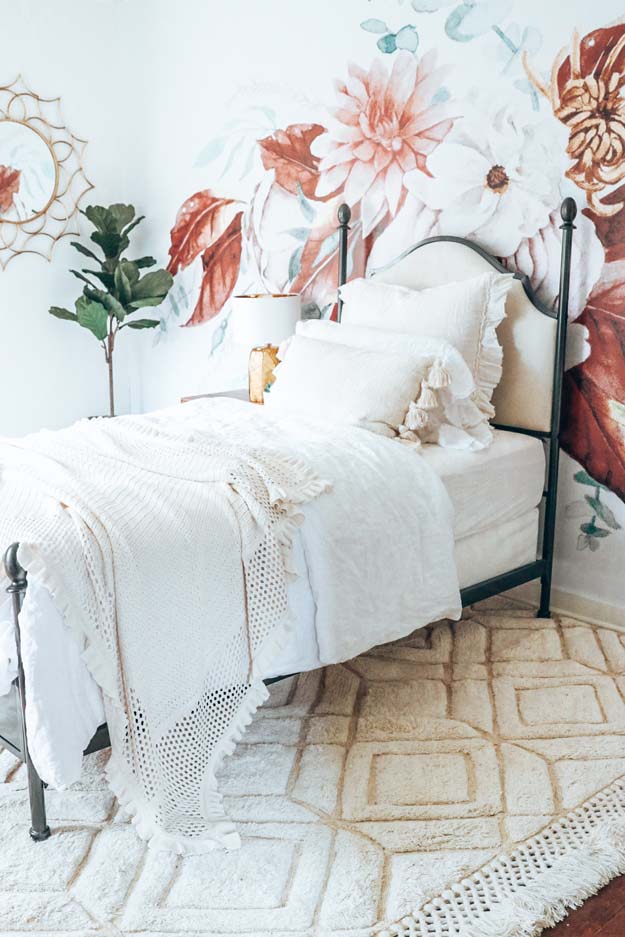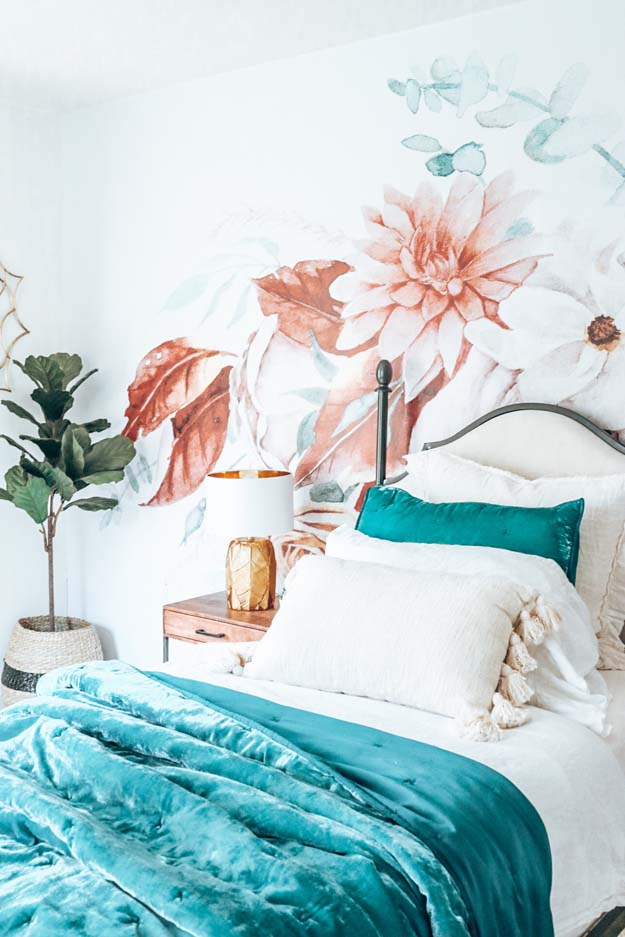 Take a look at our last bedroom update it's similar but we added some more home decor she loves. This wall paper was so easy to apply and it makes a great statement piece when walking into the room. Have a focus point of the room, for ours it is definitely the wall paper. But it could be something like a canopy over the bed, a cute sitting area.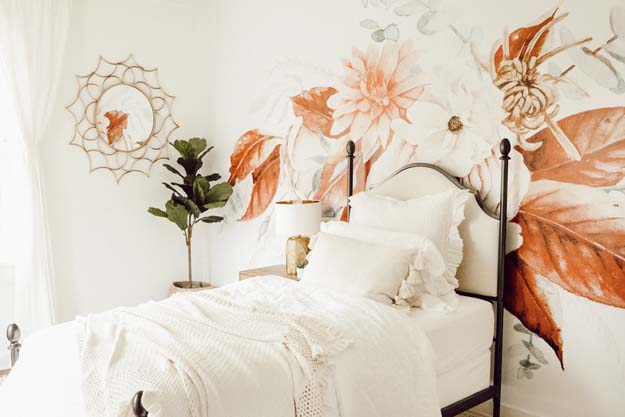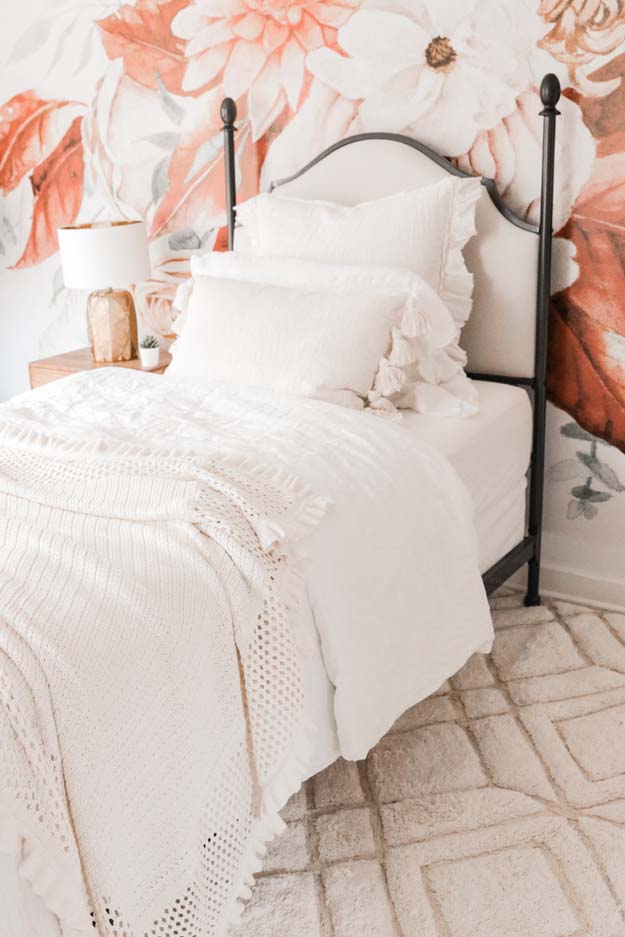 I feel like this soft white bedding or the blue velvet bedding could work for this room, just for whatever vibes you're feeling. She loved some elements from the look before. So we kept the bed frame, lamps, and plants.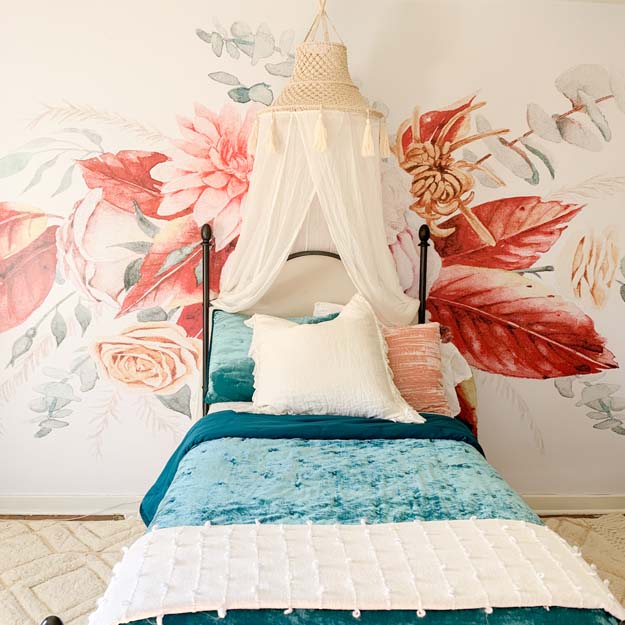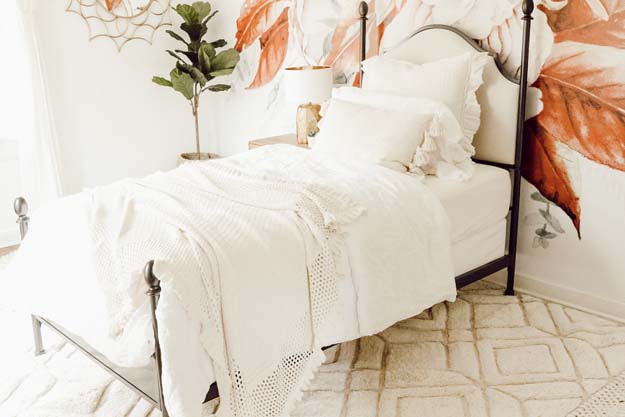 Choosing a rug
She has a cute little sitting area in the corner for reading or when her friends come over. You'll want to add a rug. It adds coziness and texture to the space. We went with the Laine Ivory Rug, it's a Loloi rug part of the Magnolia collection. It is so stunning and soft to the touch. Learn more on how to choose the perfect farmhouse rug with these tips.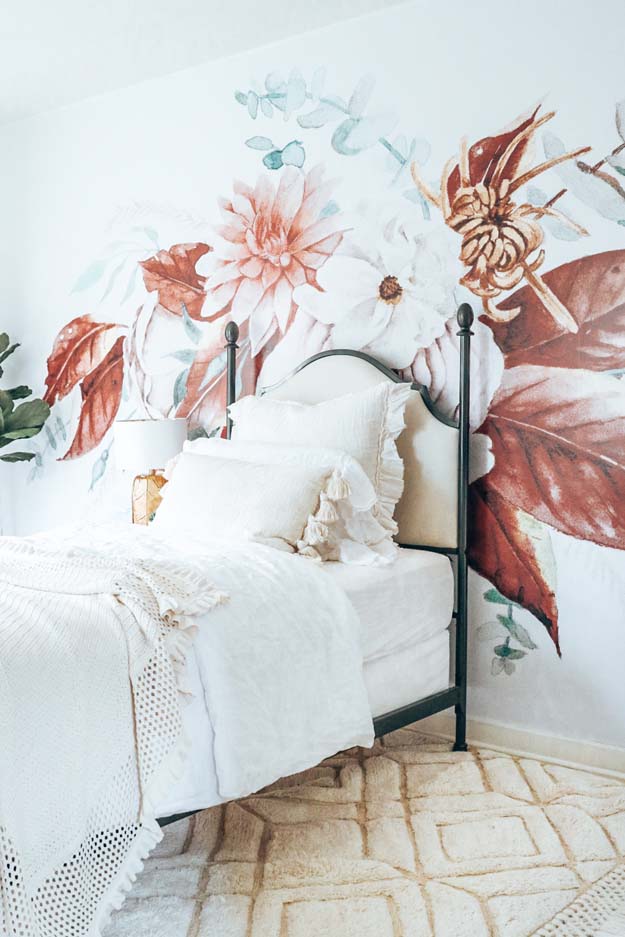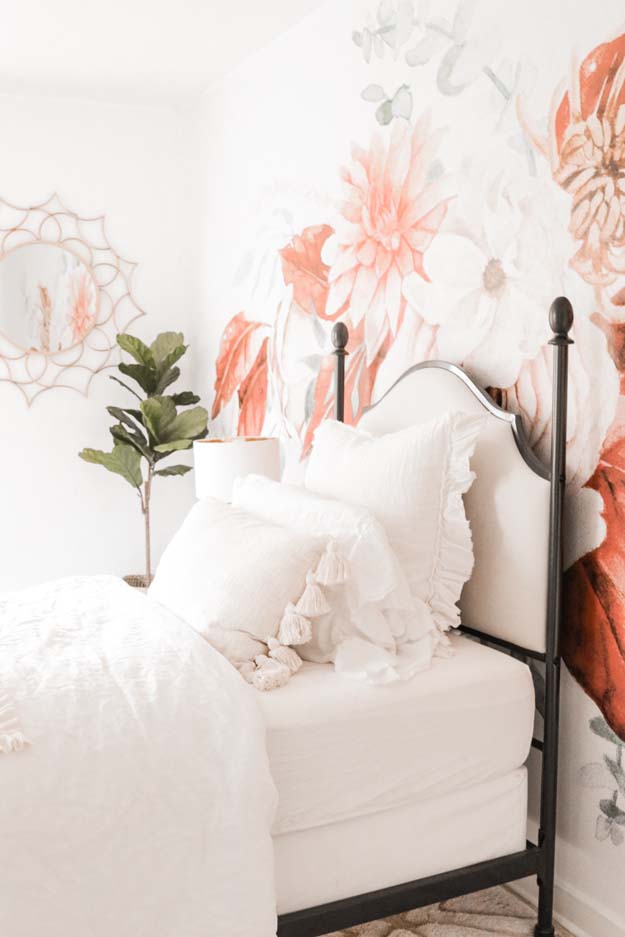 Teen Girl Bedroom
I think these fun pops of color and all the textures of velvet, pom poms, and floral prints are the perfect way to update a teen girls bedroom. It's sophisticated but still fun and colorful to play in.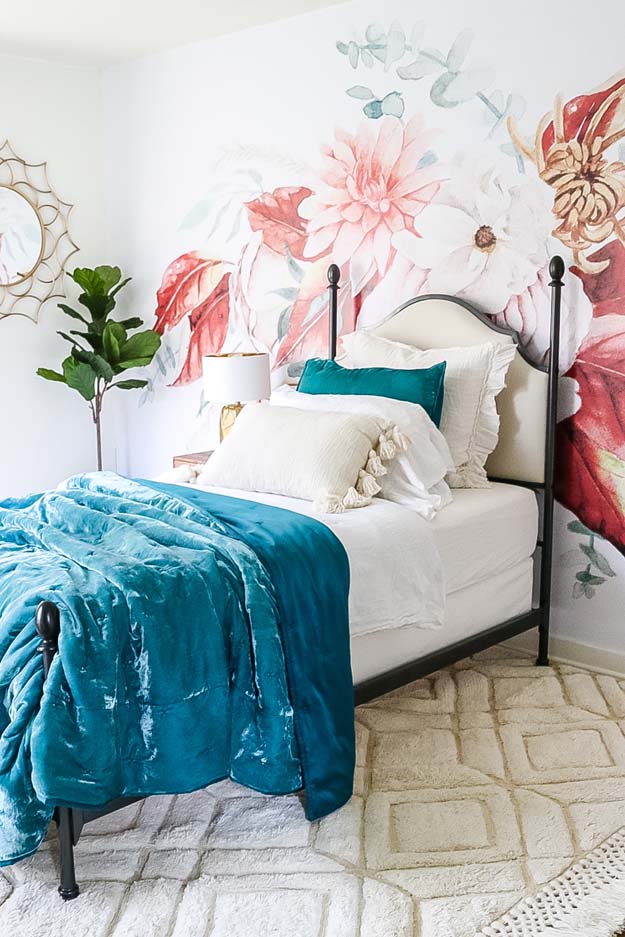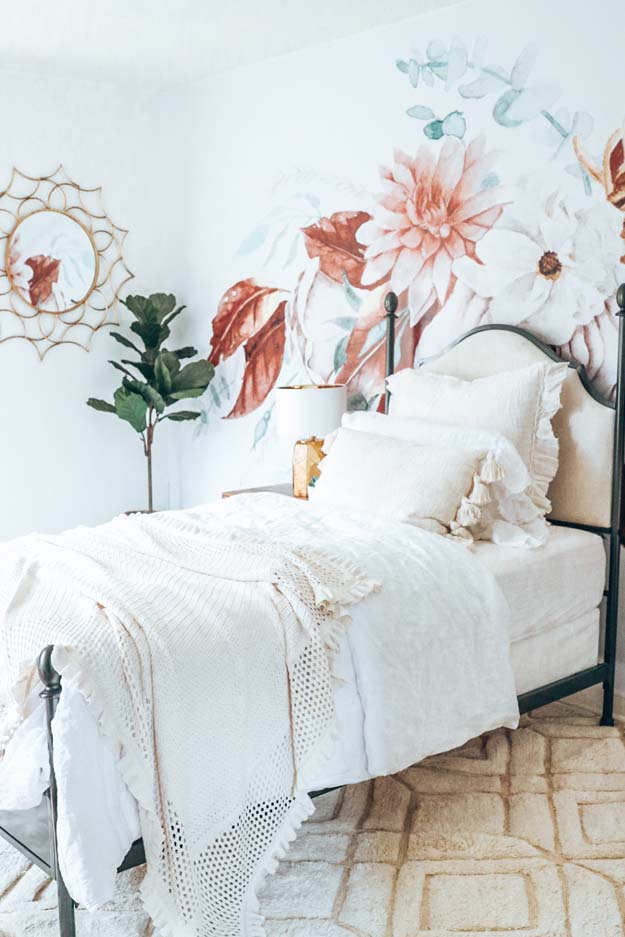 Boho Teen Girl Bedroom Design
Try to add real or faux plants to the space, they add an earthy element to make the space inviting. We used a faux fig tree for this. For the bedding we kept it simple with our white linens and if she feels like adding some color she can switch it out for the velvet. Be sure to shop the post below. Check out our Small Bedroom Ideas For Renters blog post here for more!