The farmhouse look is in and I think it's a look that's going to stay! I will help you get inspired to decorate your own living room and get the perfect farmhouse look. Here are 10 Gorgeous Farmhouse Living Rooms you are going to love.
10 Gorgeous Farmhouse Living Rooms
All this white with a few natural colors mixed in is lovely. Liz Marie is always does amazing work, I just wish I had that special touch.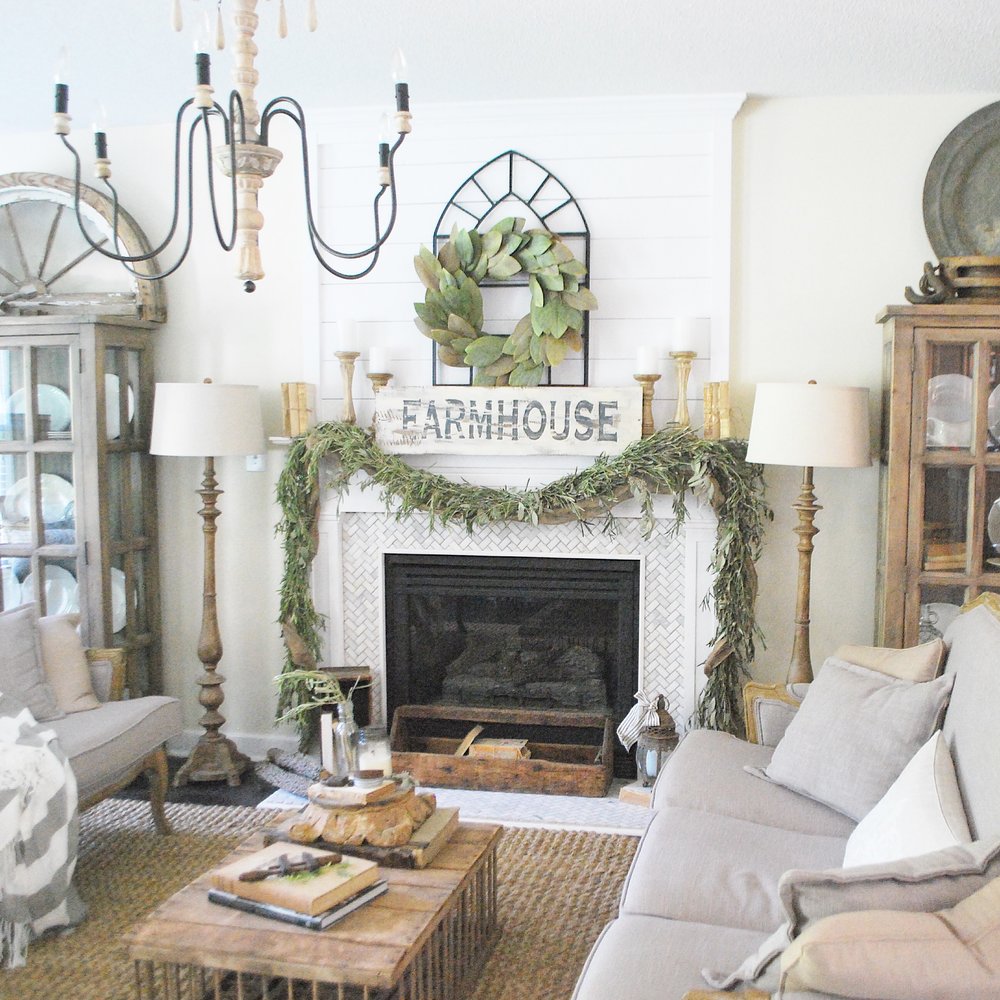 The pops of green really create the farmhouse feel. A farmhouse living room is all about the natural colors.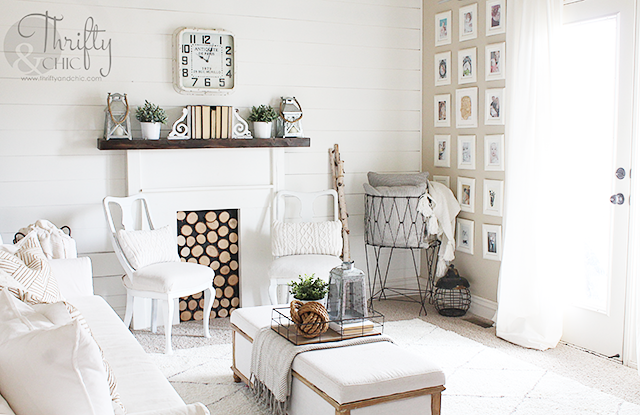 Now this is lovely. That fire place is just so creative. If it wasn't for the chilly PNW and I didn't need a fire, I would definitely do this.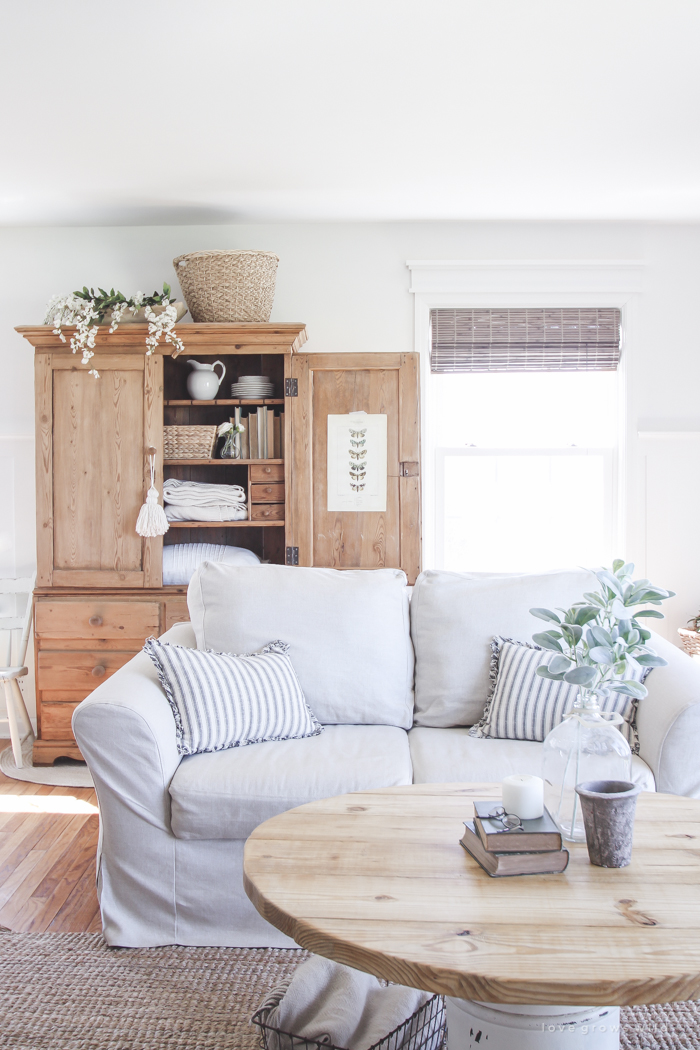 That armoire is stunning! Keeping natural colors clearly helps to achieve a farmhouse living room. If you are wanting to slowly achieve the farmhouse look in your living room get yourself a slip cover for your couches or chairs.

10 Gorgeous Farmhouse Living Rooms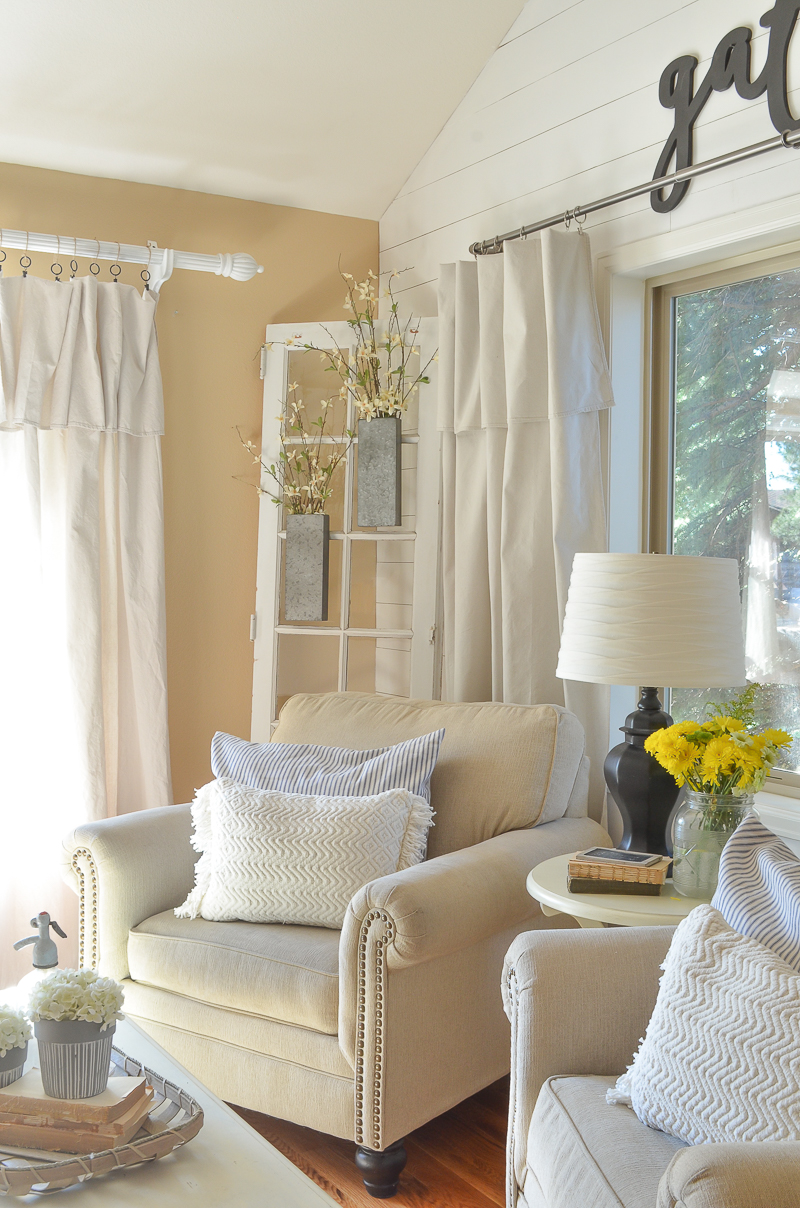 This is so simply, but so classy. I'm in love with those curtains and the pop of color from the flowers.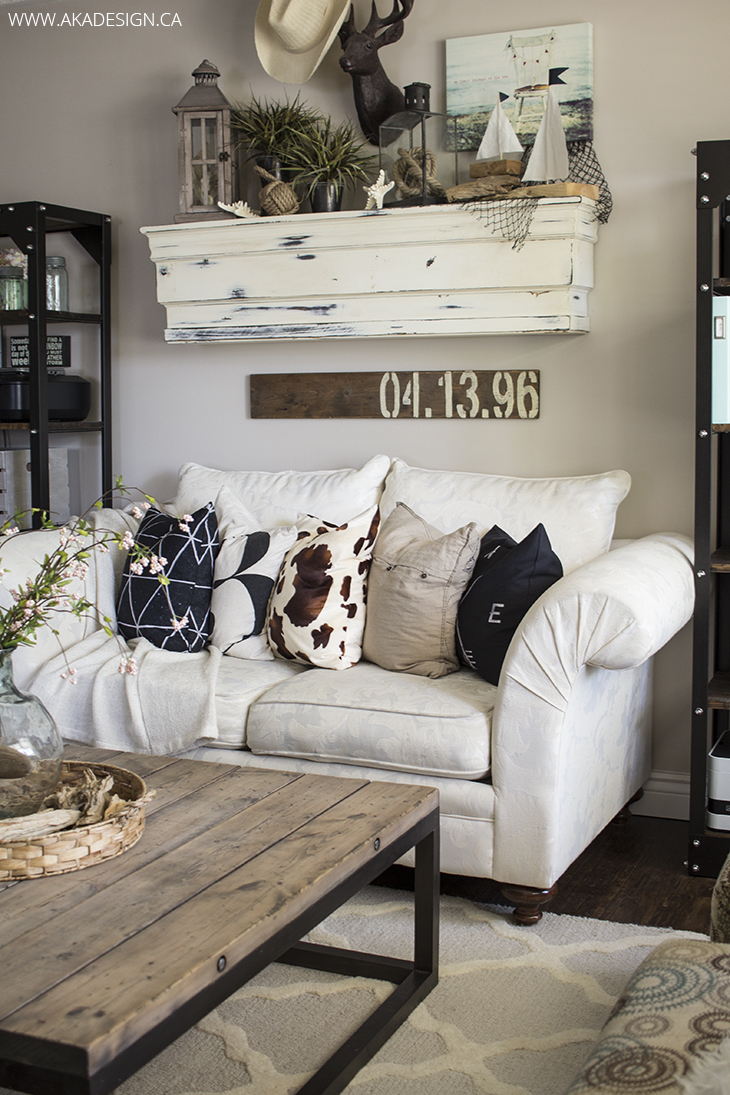 This is a beachy country farmhouse. That cowhide pillow!! I have a cowhide rug and oh boy I love it. Pillows are always one of my favorite things to add to a space. As some of you know I am a pillow addict and have pillows shoved in almost every space of my home.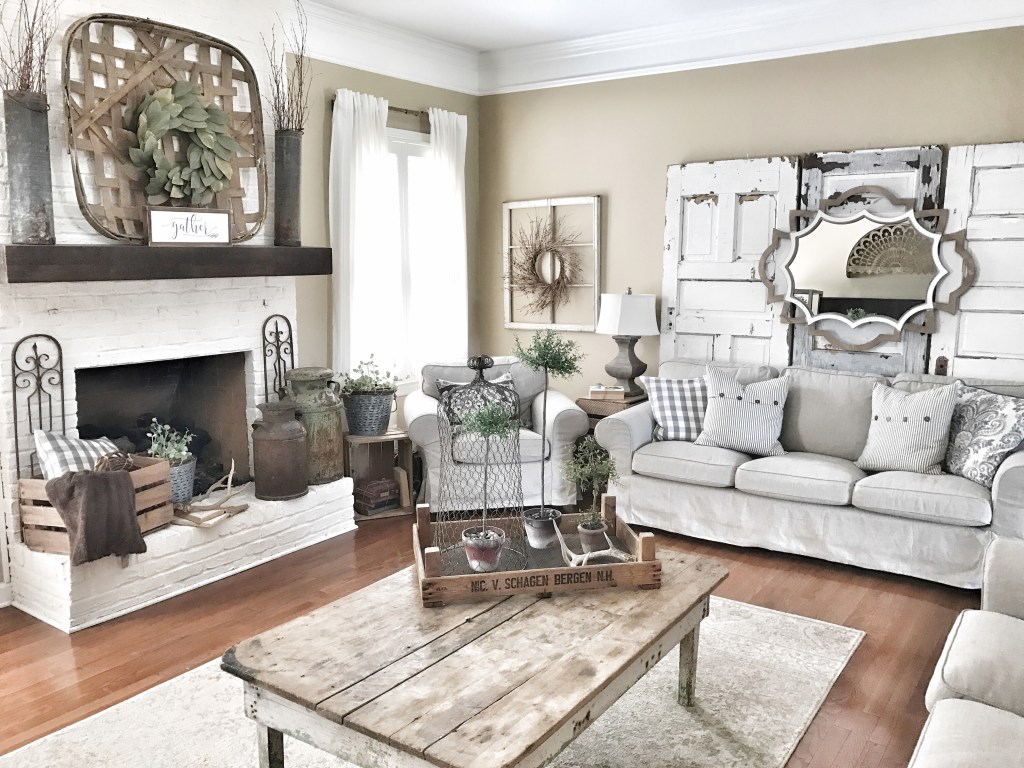 I love all the elements to this living room. They all work so well together. That mirror just really pops!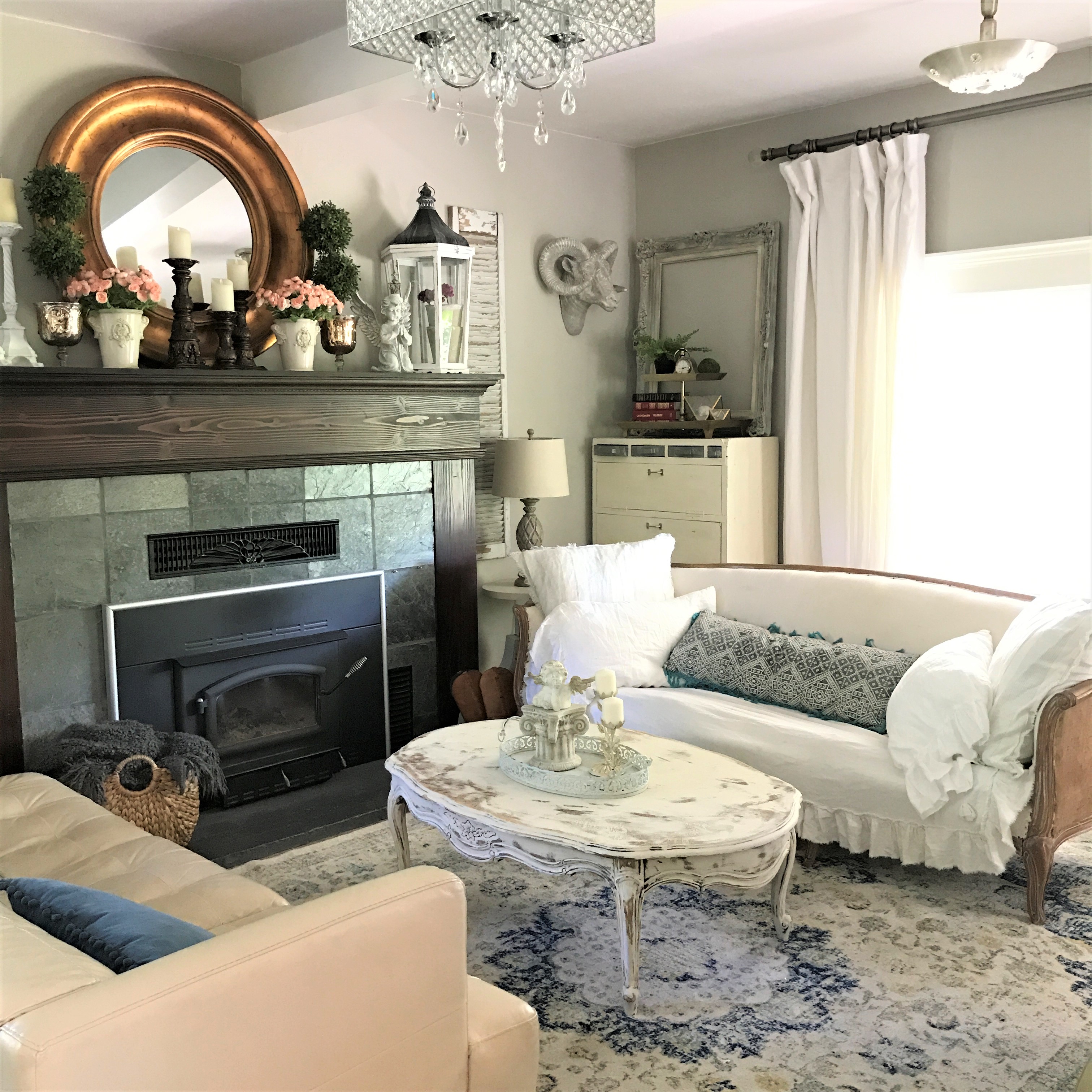 Now for my living room. I'm always changing the space and I am not kidding you when I mean always! You can find some of these one of a kind pieces in my Etsy shop. The chippy chalk painted table was so much fun to create, if you're pretty crafty take a look at it.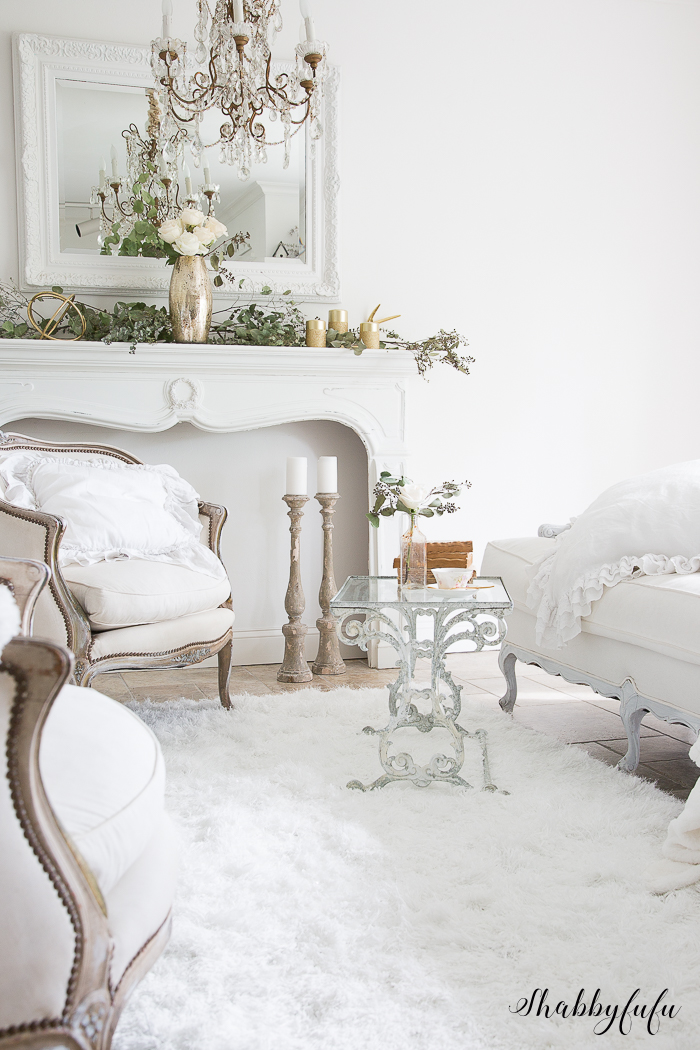 Now this is a shabby chic farmhouse living room! I am always so impressed at what Janet can do.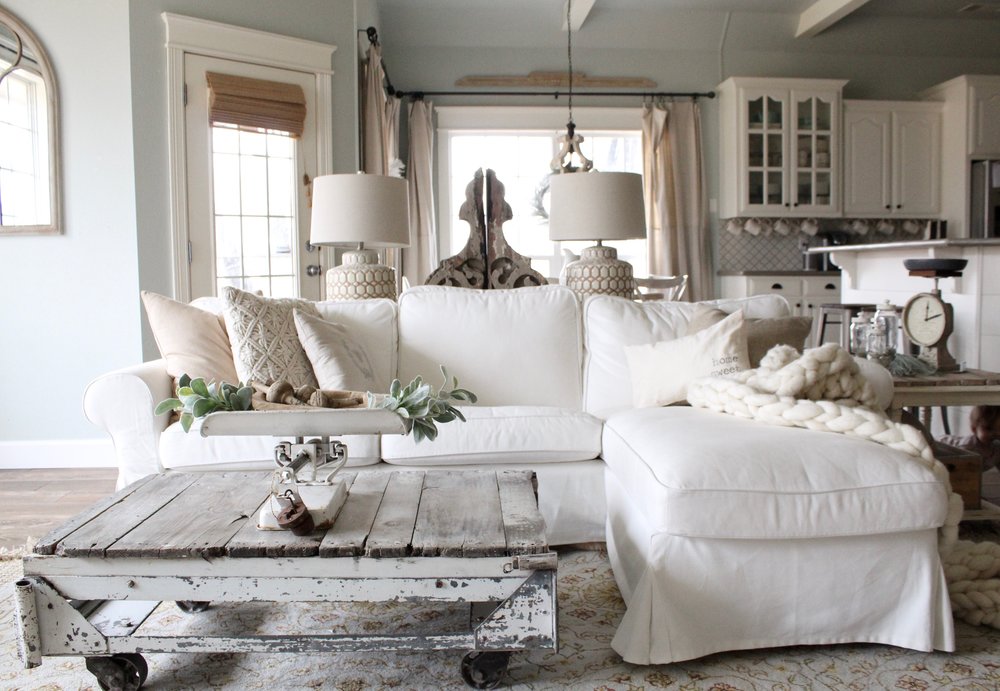 This is gorgeous!(heart eyes) That wool throw, yeah.. I need one! The antique pieces can always add some drama to your space, as well as add that farmhouse look to your living room.

If you want even more inspiration look at my Pinterest and give it a follow, so you always know what's new.