You must be wondering why I am sharing a Gluten Free cake recipe when I create and sell home decor. Well, simple answer—I love this Yummy Gluten Free Coconut Layer Cake and since so many wanted the recipe from my Instagram account, I thought I would share how I score big points with family and friends by doing this one easy thing.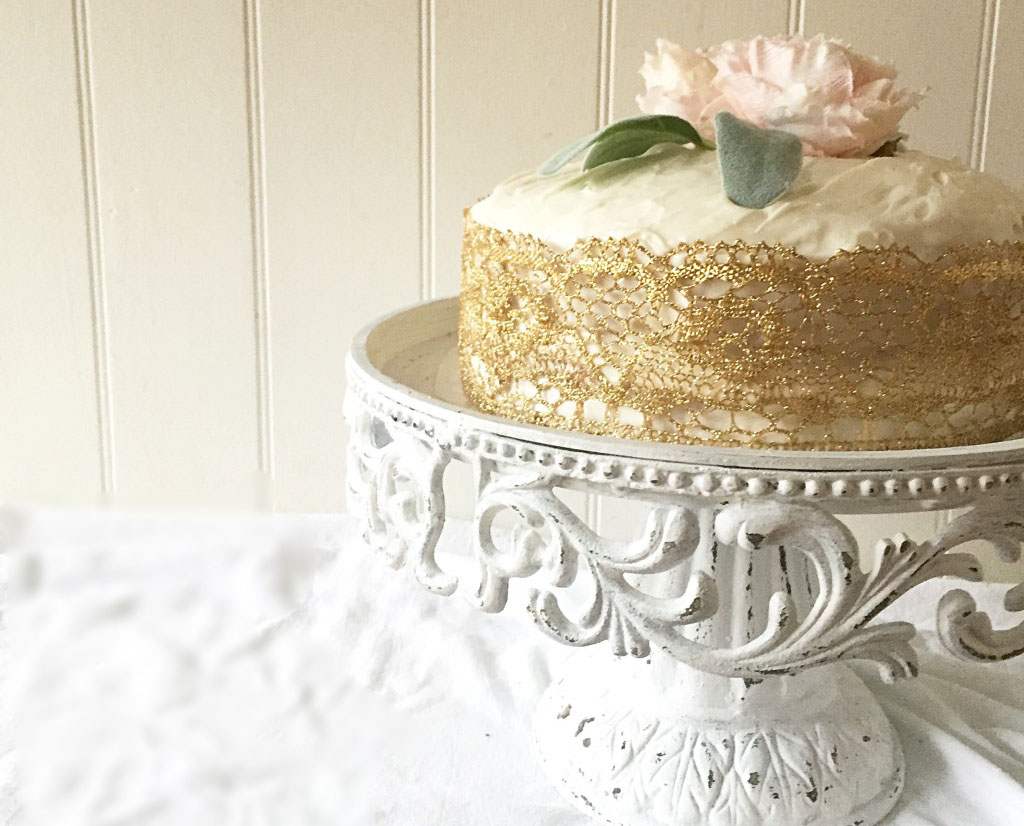 Yummy Gluten Free Coconut Layer Cake
Ok now let me mention one thing before you think to run away. I am not GF, but this cake is much better with this specialty flour mix by Mama's Coconut Blend Brand. Also note that I embrace The Gluten Free Revolution. We were once Gf before it was popular, however, we no longer are. I will happily make and bake for all my GF friends and family because it truly is easy and a nice thing to do. Right? So let's get started;
I absolutely love my cake pans by Williams-Sonoma. These goldtouch pans have made my cake baking so simple and easy with hardly any cleanup. To find more baking inspiration give my recipe board a follow on Pinterest.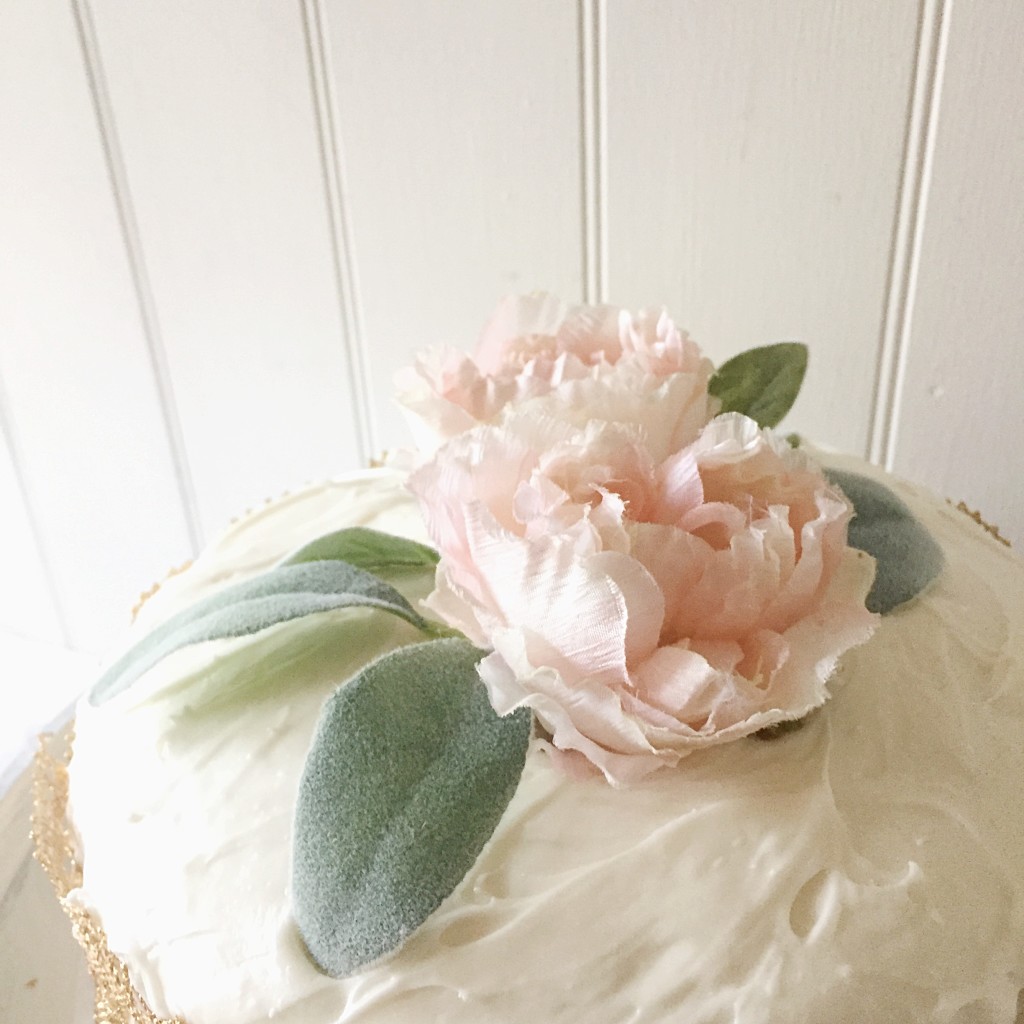 Yummy Gluten Free Coconut Layer Cake
2 cups granulated sugar
4 large eggs
2 1/2 cups Mama's blend of coconut flour
1/2 tsp salt
1 Tbsp baking powder
1 tsp xanthan gum (no substitution for this product)
Cup canola oil
Cup unsweetened coconut milk (not low fat)
1 tsp pure vanilla extract
1 tsp coconut extract
Directions
Preheat oven to 350°. Position rack in center of the oven. Line two 8 inch round pans with parchment or wax paper and spray lightly with nonstick spray.
Beat sugar and eggs in large bowl with electric mixer at medium speed for 9 minutes. Add remaining ingredients and beat one more minute.
Pour batter into prepared pans. Place in oven and bake about 40 min, 35 min for 9 inch pans and 18-20 min for cupcakes or until center springs back when touched and cake has pulled from sides of pan.
*Frosting recipe below photos
Mama's Coconut Blend flour is the secret ingredient that makes this Yummy Gluten Free Coconut Layer Cake so exceptional.
<br />
Yummy Gluten Free Coconut Layer Cake
I use parchment paper on the bottom of the pan to keep the cake from sticking.
It works best to draw a circle around the pan for the parchment paper.
I like to line just the bottom of the pan.
Bake until cake springs back and has pulled a bit from the sides of the pan.
Once the Coconut Cake has cooled, gently peel off the parchment paper.
Coconut Frosting for Coconut Layer Cake
1/2 cup unsalted butter, room temperature
4 oz low-fat cream cheese, room temperature
3 cup confectioners sugar, sifted if lumpy
1/4 cup unsweetened coconut milk
1 tsp pure vanilla bean paste
*this frosting recipe makes for a really smooth frosting. If you want a thicker frosting replace the coconut milk with 1 Tbsp coconut extract.
Directions
Beat butter and cream cheese in large bowl with mixer until light and fluffy.
Add confectioner's sugar, coconut milk, vanilla, and coconut extract and beat at low speed until well blended and smooth.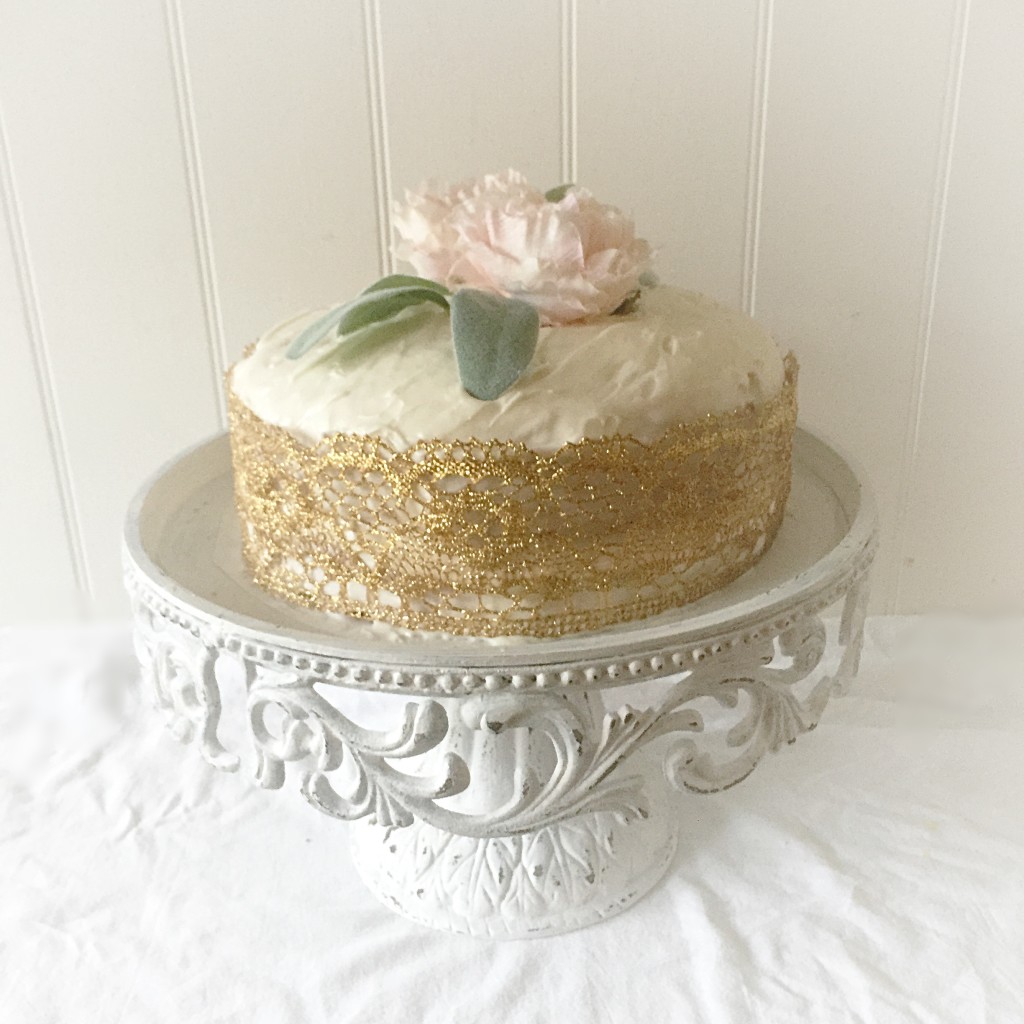 You can also sprinkle with shredded coconut or white chocolate shavings for a gorgeous and yummy addition!
*Note- I have made this coconut cake with traditional flour and the results are a very dense, thick cake. I have also used other gluten free flours and these have been much better than traditional flour. I don't believe they're as good as Mama's blend of coconut or almond flour, this runs a bit more but it's worth it. Enjoy.
If you liked this recipe, then I suggest you try some of our other favorite foods below.