Our DIY Outdoor Farmhouse Table can be used inside or outside with just a couple things to change as you go. The best part to making this rustic wood table is that any lady with the proper tools can do it. This was my first big do it myself project and it came out pretty cool. With hubby saying he couldn't believe how sturdy it is and that its not tippy for how long and narrow it is. We created a PDF of our farmhouse table plans in case you want to build it too, the PayPal button is below to get our table plans. This only took two hours to build without adding the sealer. The even better part is it only cost me $77 for the lumbar! So let go over some tips you will want to know and what wood is best for your farmhouse table.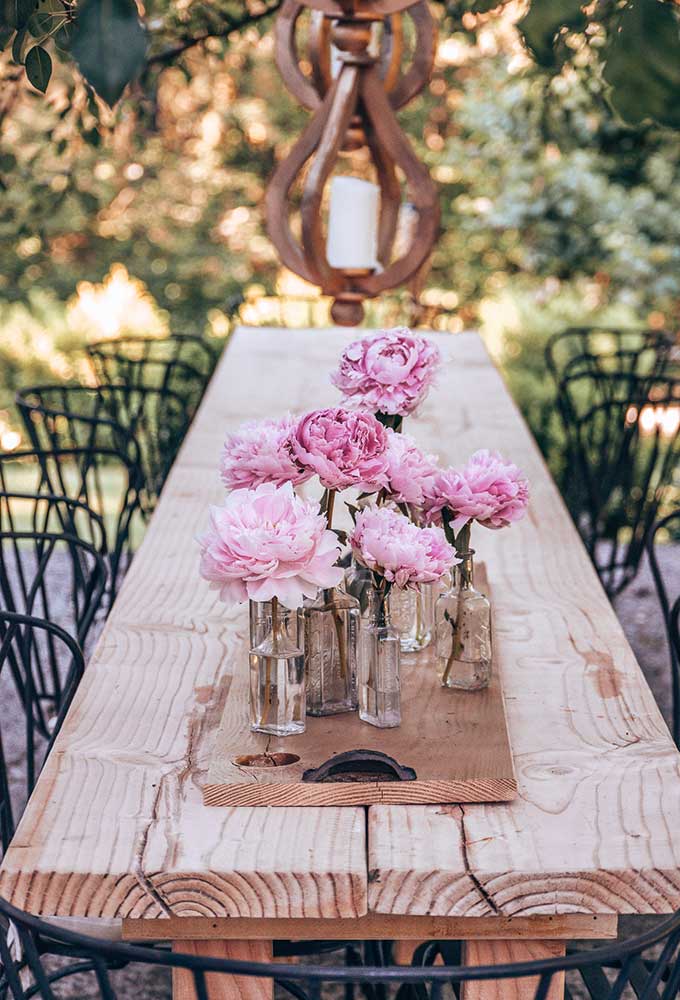 DIY Outdoor Farmhouse Table
This first thing to consider is what type of wood to purchase. For an outdoor farmhouse table you may want to go with weather treated lumber. This is the type of wood that looks orangey brown in color. This table is made from standard ordinary fir to save on cost and to get the look I wanted. Using the correct sealer and lots of it will be key to the longevity of your table.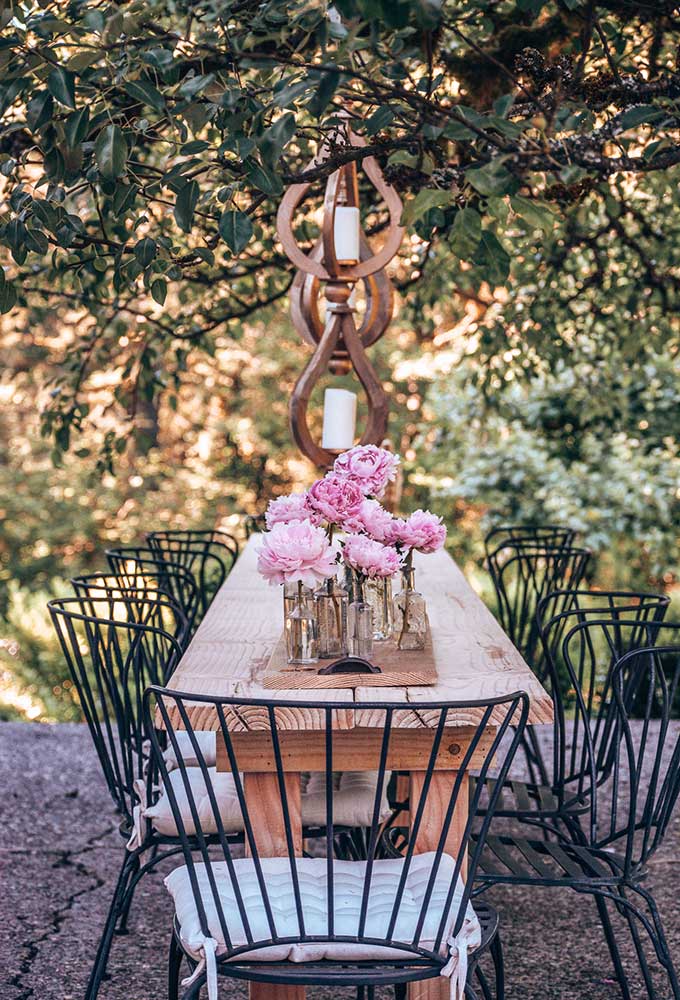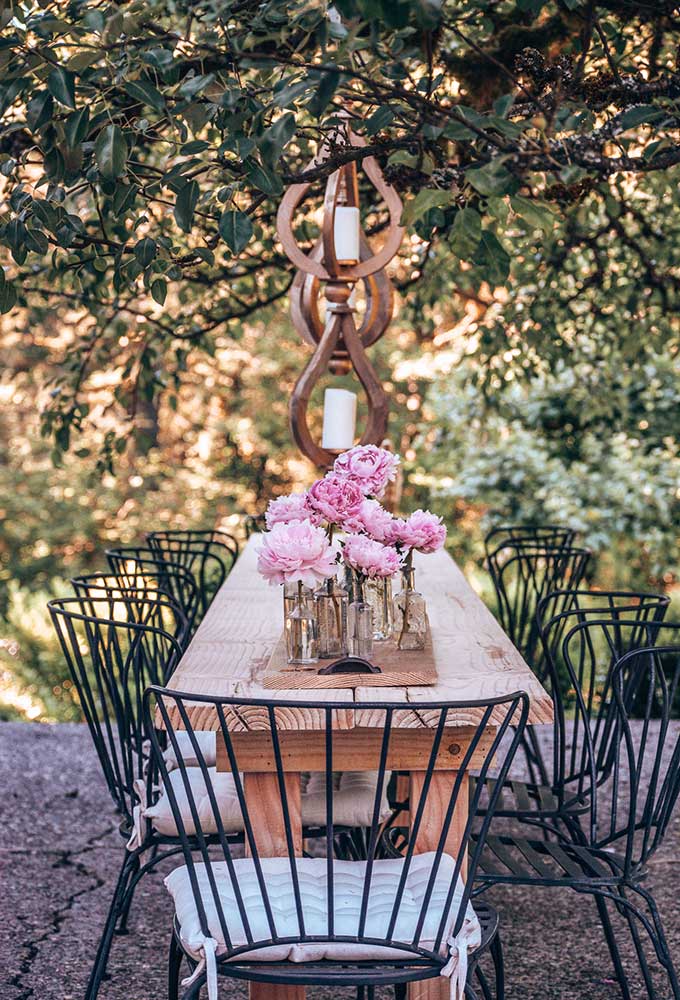 What type of wood to use
As you can see here that the fir comes with cracks. It is possible to get fir boards without cracks. But for me I wanted a rustic look to balance off the shabby chic style that I often decorate with. You can follow us on Instagram at HallstromHome where I show all the behind the scenes of running an online shop, blog as well as paint and design tips. Or feel free to sign up for our once a week emails to stay up to date.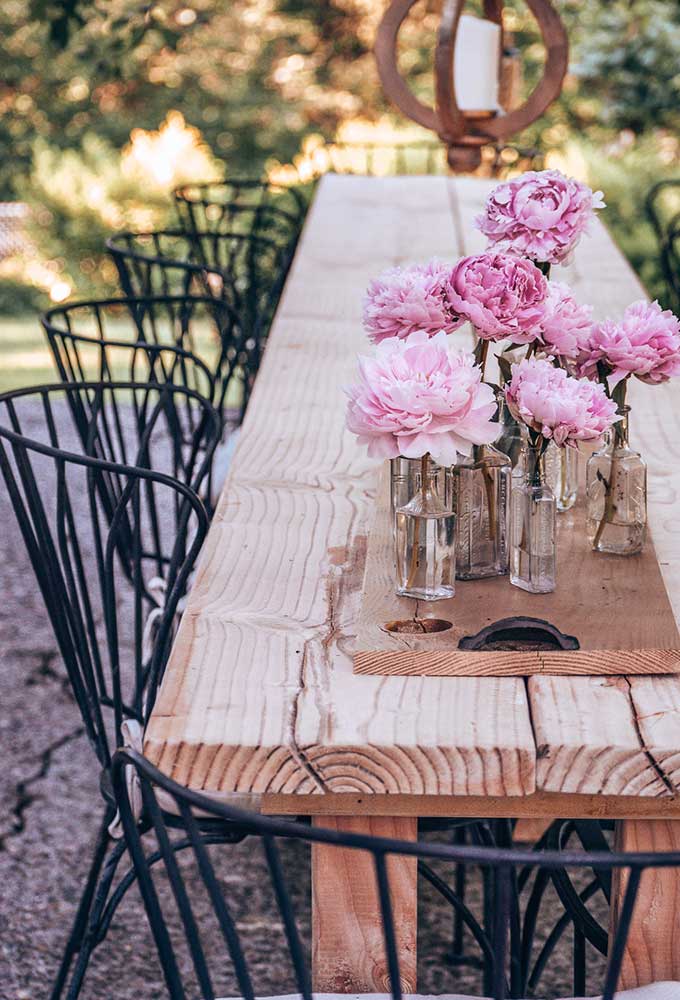 What kind of screws
Second this to consider is the type of screw to get. I used 3″ exterior wood screws, but if you're making an indoor wood farmhouse table then you can use standard wood screws. They are a bit cheaper and like for me we have buckets of these screws. So make sure you purchase your screws when you purchase your lumber. Before screwing all the lumber together I would recommend pre drilling the screw holes with a drill bit. This will help prevent the screws from splitting the wood and making your legs or support wood looks and feel cheap.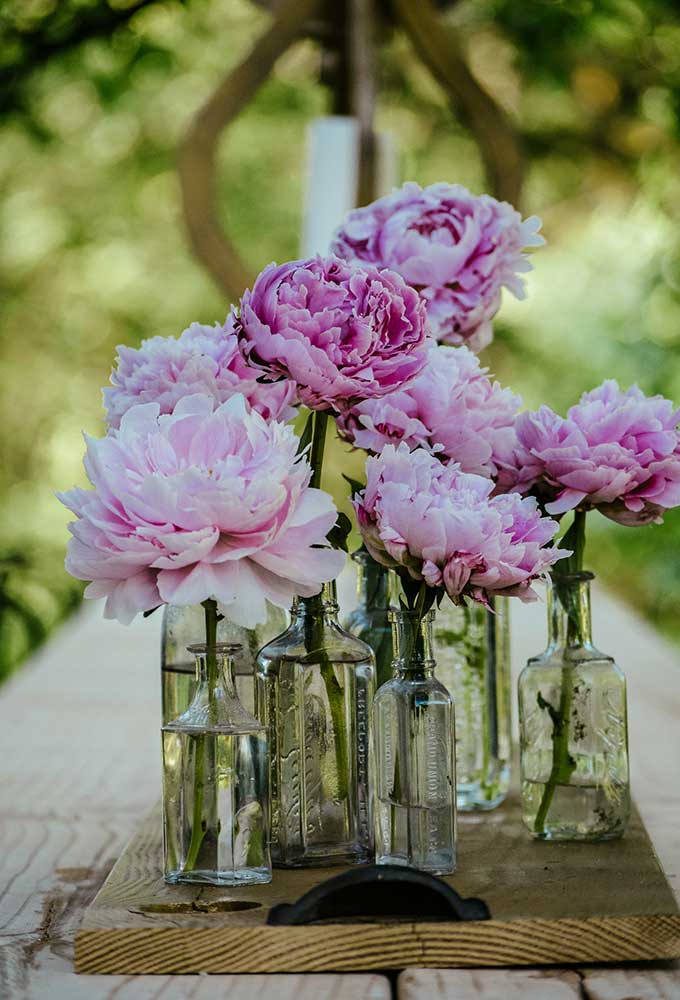 Helpful tip on getting started
Using a nail gun for the prebuild part was the best choice I made and I honestly don't think I could have done this without this too. Be sure to use ear and eye protection when doing woodworking. Good ear protection helps me use these tools without so much fear that I will hurt myself. For some reason it's the noise that scares me than actually using the tools. This Senco Air Nailer holds 2″ nails and this is what I used to put all my pieces in place before I used the finish screws which hold for long term use.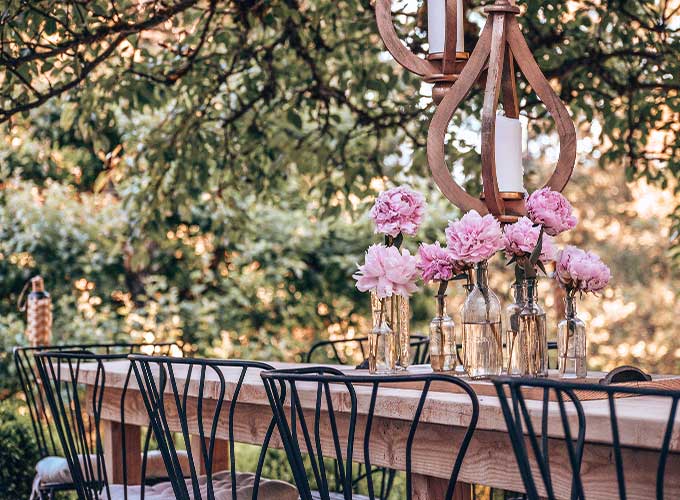 My hubby warned me that the wood I bought from Lowes was wet and not kiln dried. So he said I should wait at least a week for the wood to dry out in the shop with fans going but did I listen? No!!! because when I have a project in mind then I am going to do it. Once the table was all air nailed together, I did ask one of my boys to help flip it onto its feet so I could put all the screws in. This wood farmhouse table is 16 ft x 23″ wide and is exceptionally long and heavy.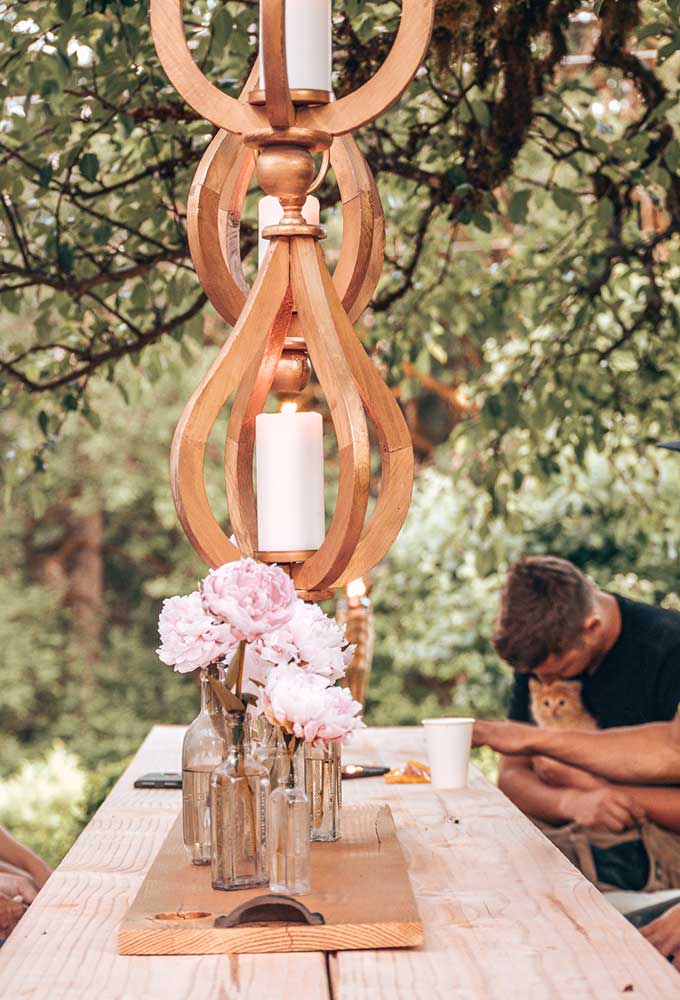 When you have one handy hubby and four boys that say this table is pretty cool then you know it's a win. You may just build more because you can and it's really not hard with a plan to follow. We created a PDF for those that are interested in making this long wood farmhouse outdoor table. You can shop our table plans here.

Sealing your outdoor table
Now let's talk stains and sealers. With so many options out there it is overwhelming. I personally keep my life easy by using Tung oil on most of my wood projects. It's not as toxic as most sealers and we have been super happy with it. In our last big custom house I sealed all the hardwood floors with this. That's when I fell in love with it and how easy it is to use and to maintain. If you want to stain your indoor or outdoor wood farmhouse table, do this before you seal it. Use a wood conditioner before applying the stain. This helps make you stain go on smooth and more evenly. On this table I will not stain it until I get tired of the color in a couple years and then I will apply a stain and seal it again.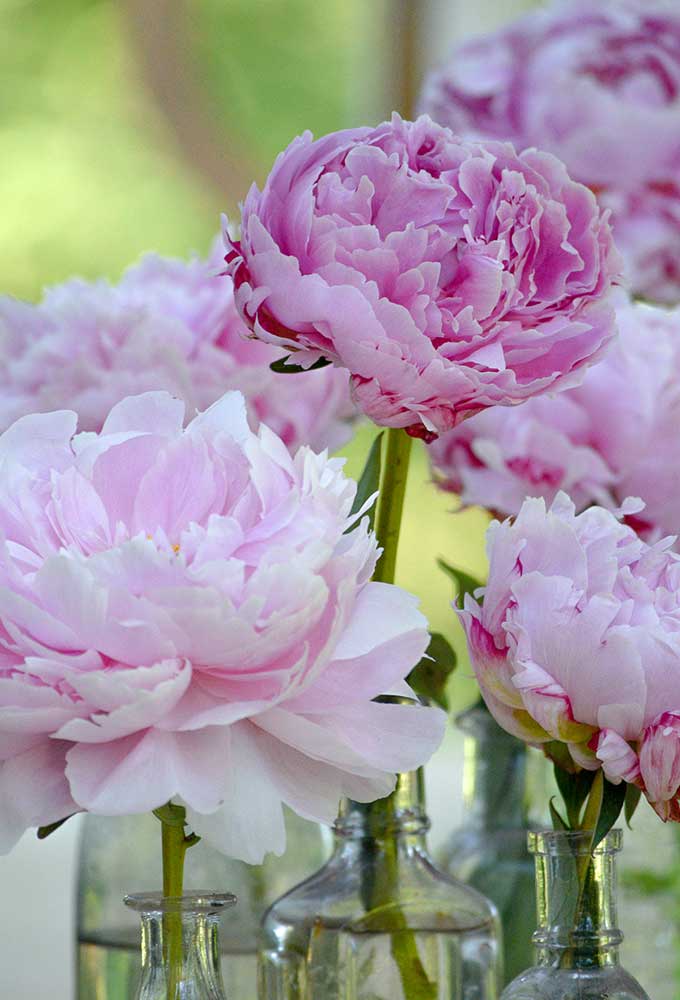 There are some other sealer options that are good such as Sherwin Williams outdoor wood sealer. You can use this even on indoor wood farmhouse tables. Just be sure to seal the underside of this table as well as the tops side. The more the better in my mind.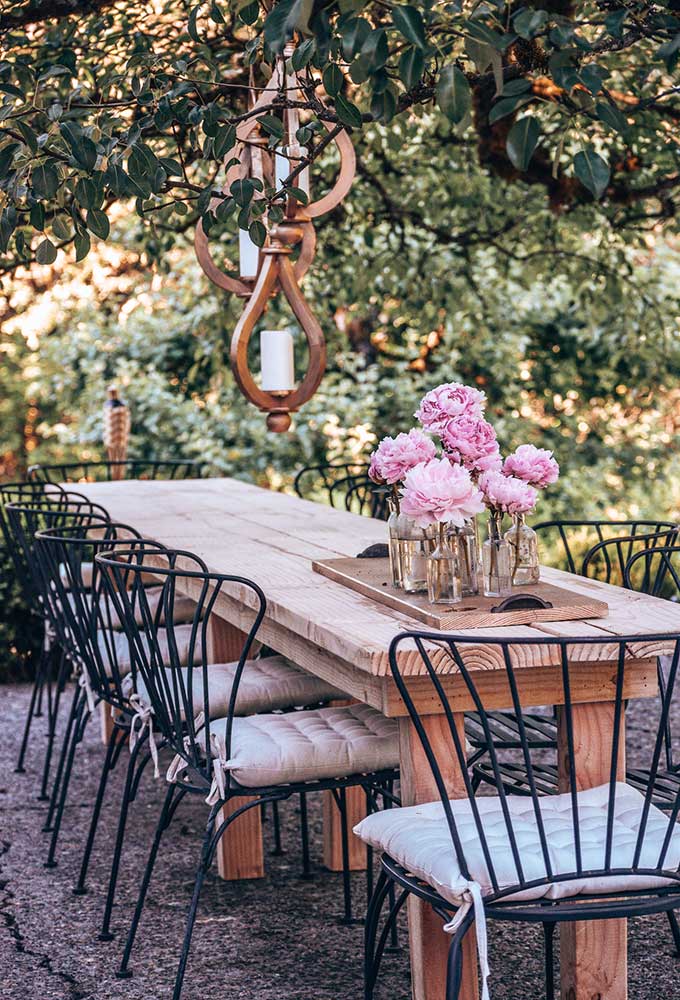 What are the best kind of chairs
Finding chairs for your outdoor wood farmhouse table is all about style and cost. In the Pacific Northwest, we get lots and lots of rain so metal works best. I have had these for about three years now and can purchase more at World Market. The cushions can be found there as well and I just throw them in my wash to brighten them back up.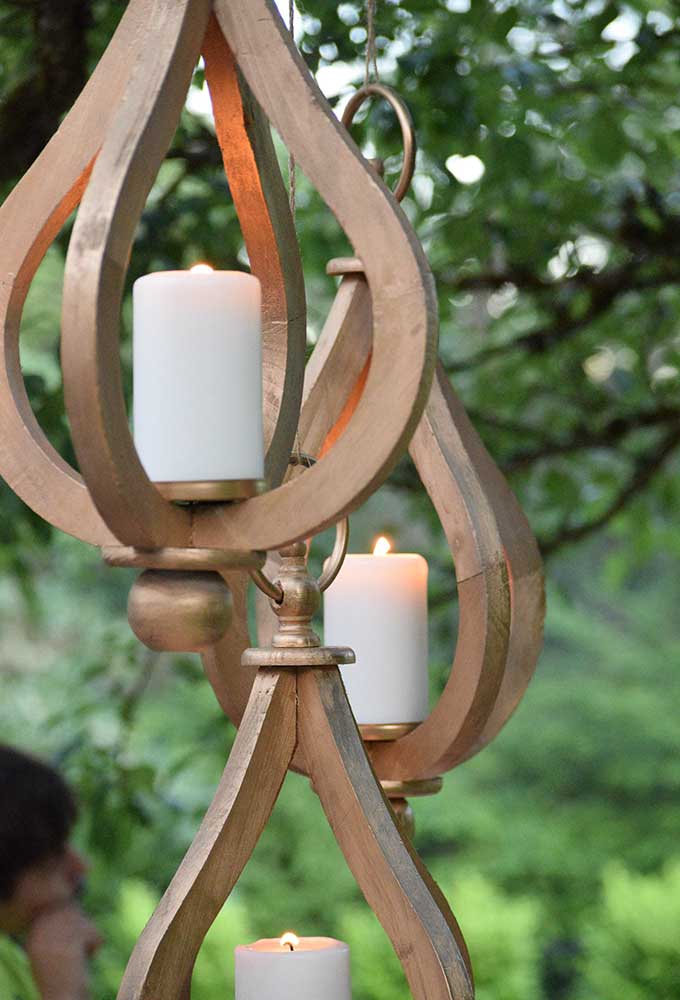 When styling our outdoors I like to keep it simple yet something dramatic. I painted up these candle holders in a soft gold and hung them from a piece of wood, that I then placed in the trees. It made for a gorgeous evening outside with the kids who stayed for a birthday party and dinner. I have used the flameless candles from Pottery Barn. But for this occasion I wanted real candles that drip wax and make a mess when the wind blows ever so slightly. Insert hand over face.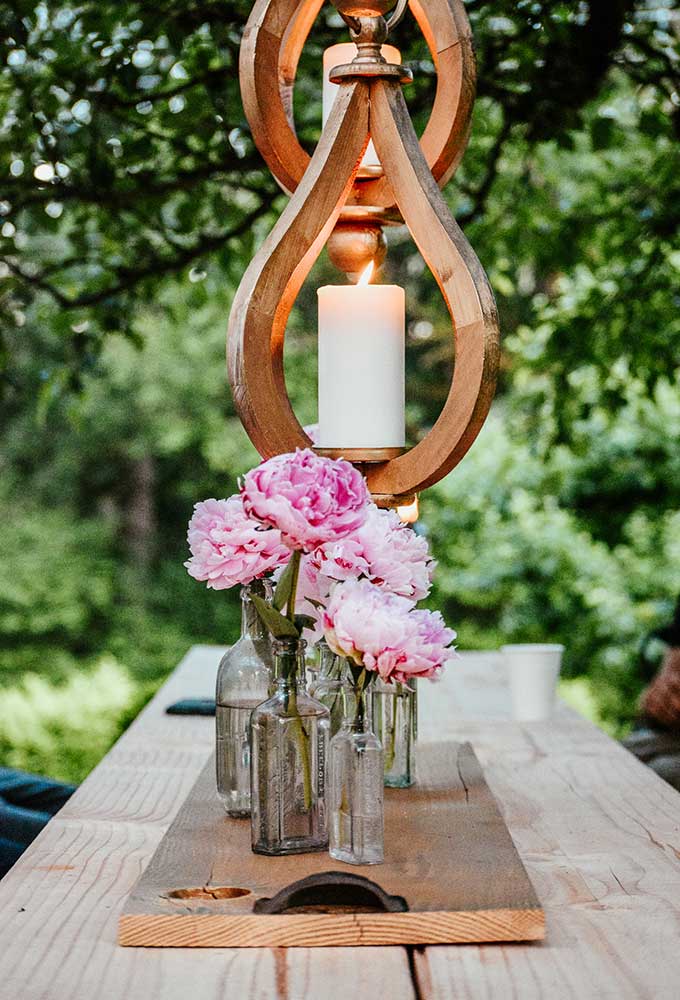 Tablescape Decor
I also ran up to the shop and made this wood tray by painting it gold and putting handles on it. I needed something thin and not too bulky to fit as a table centerpiece for this farmhouse table. Real peonies are always nice but I also havefaux ones that I will link here because sometimes a girl just needs flowers around and they look so real.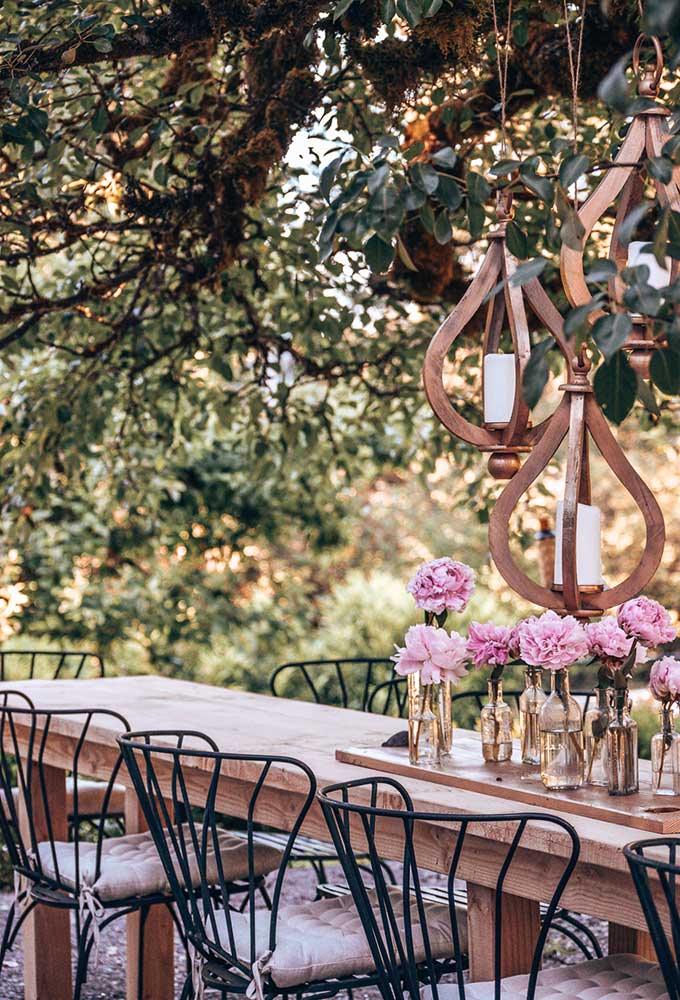 If you are interested in our chalk painted floors, please checkout this post as it's super popular and we still love these floors in our daughter's room. We also have a post on our handmade wood floors that we made for our new office space. Again we used this same type of wood but for floors instead.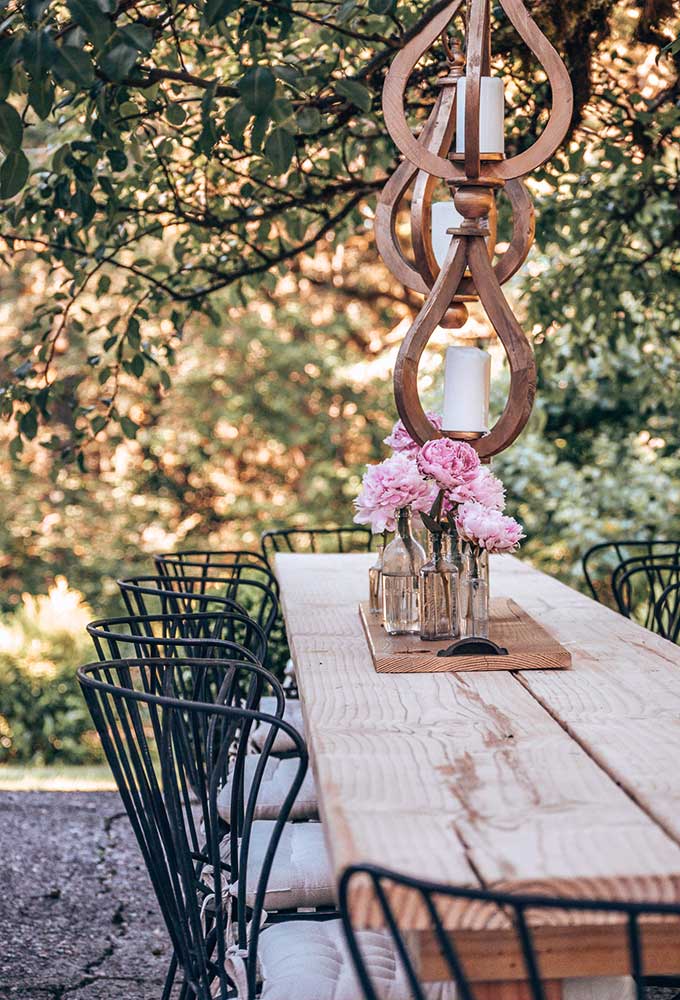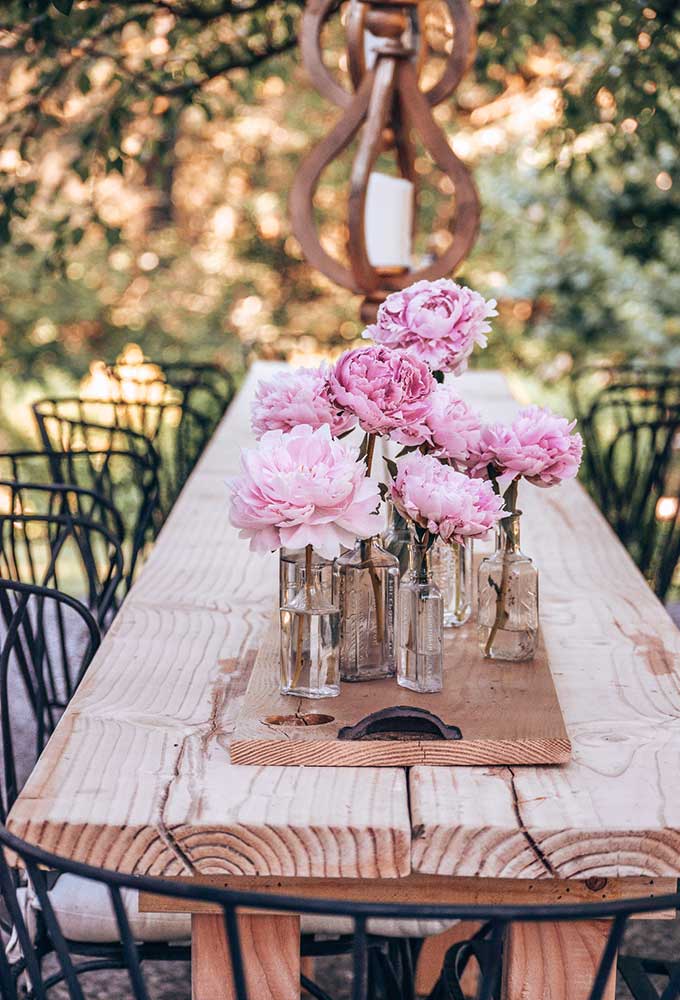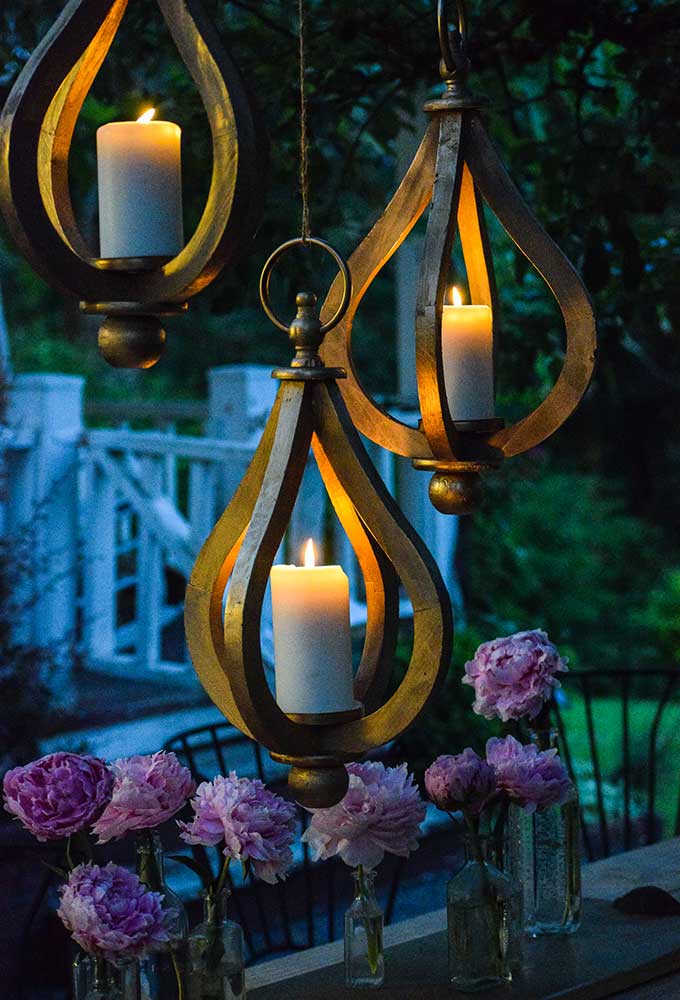 A romantic setting outside with candles, flowers and a bit of cake to top it off. If you want another really great tutorial on an outdoor table, Shanty 2 Chic has a great one!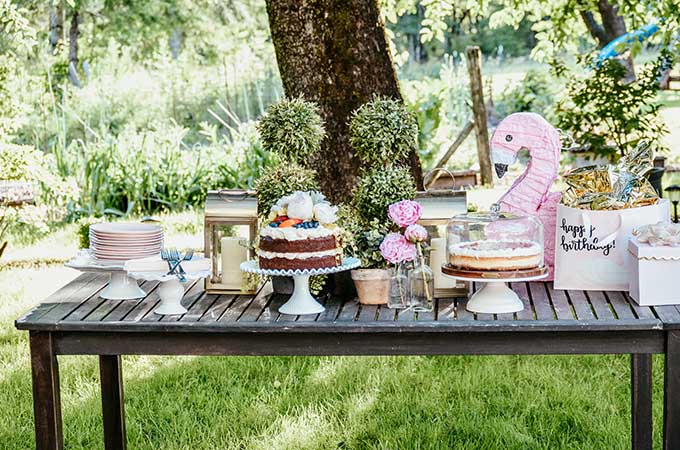 Let me know if you have any questions and be sure to tune in for more projects and farmhouse living.