Easy Chippy Painted Mirror DIY
I love to re-purpose, it is so much fun to see how you can turn something old into something that's new and your style. I will help you through the steps on how to make an Easy Chippy Painted Mirror DIY. This chippy look is very popular right now and it is so much fun to create. Product links included at the bottom.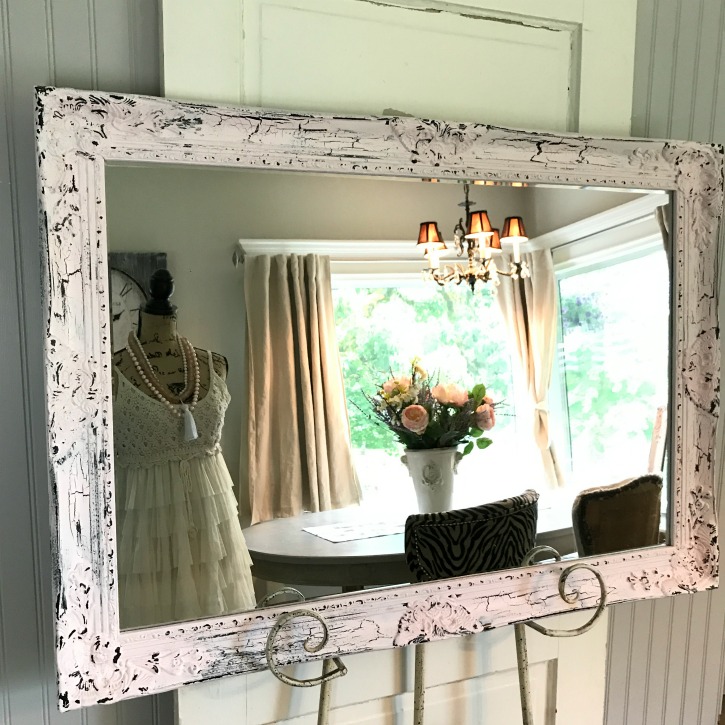 Choosing the right color for your space is key, color is very important. But the second most important part is the mirror. You can get one from your house that's just begging to be redone. Or you can even buy one in my shop here to test out. Also going to your local antique shop and finding a beautiful mirror to revamp is a great way to do this project.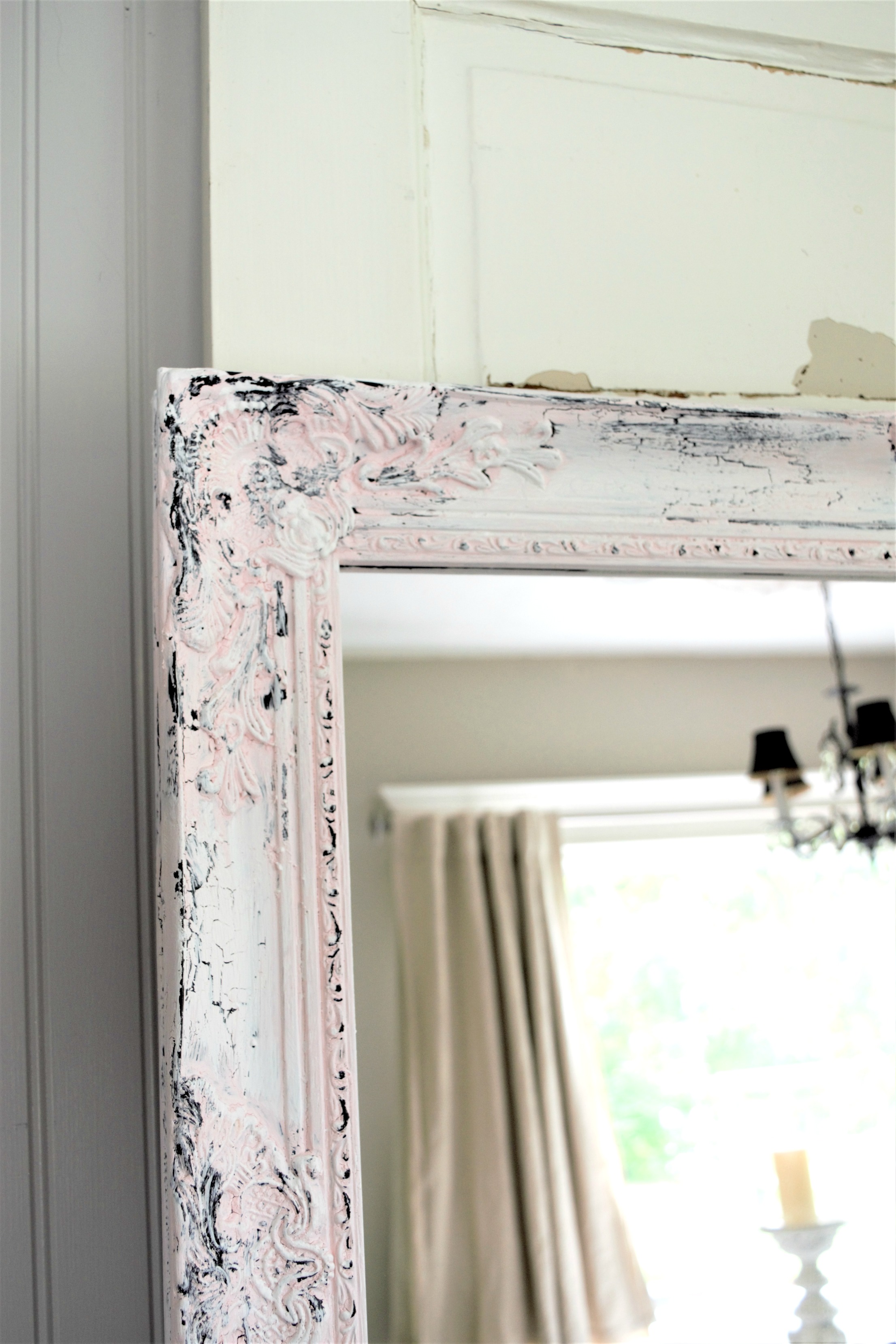 I start by using Vaseline and dabbing it on parts of the mirror I don't want crackled. If you look in the picture above, I dabbed Vaseline on the detailed areas. But still painted over most of the details with my light pink paint.
Then I apply the crackle on the frame where I want it to crackle. It will go on, in a milky color, but it will dry clear.
You want to apply a liberal amount with light pressure. You don't want to overwork it because then it won't crackle.
Once the crackle drys completely, you can then apply your paint how you would like.
When your whole mirror frame is dry then you can wipe off the Vaseline you applied.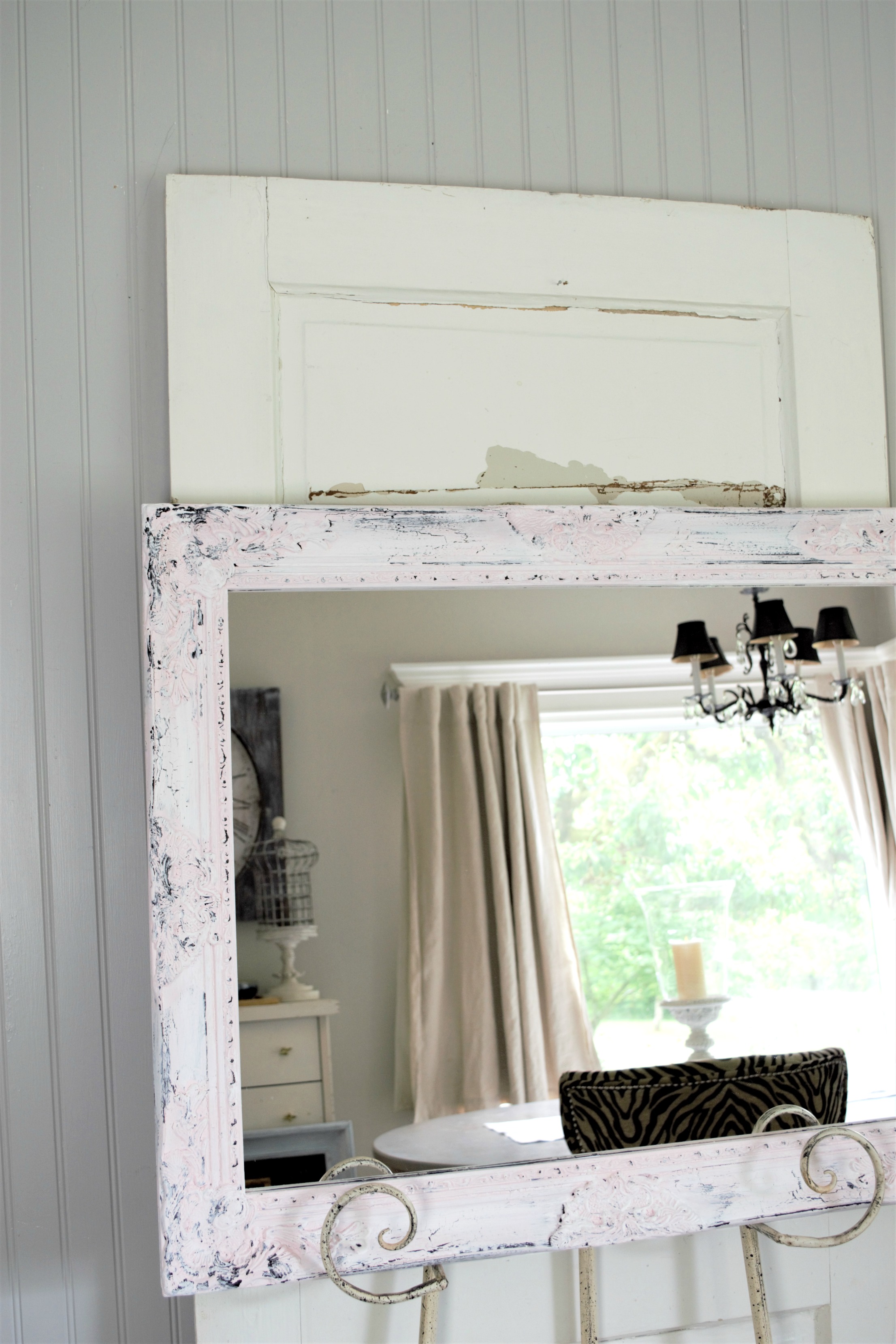 Easy Chippy Painted Mirror DIY
If you love trying new things out, try out my DIY on how to chalk paint a mirror. Another fun project to do to a mirror is my Salt Wash DIY here. Trying out new projects is so much fun and with such a variety to try, you can tell me which one is your favorite!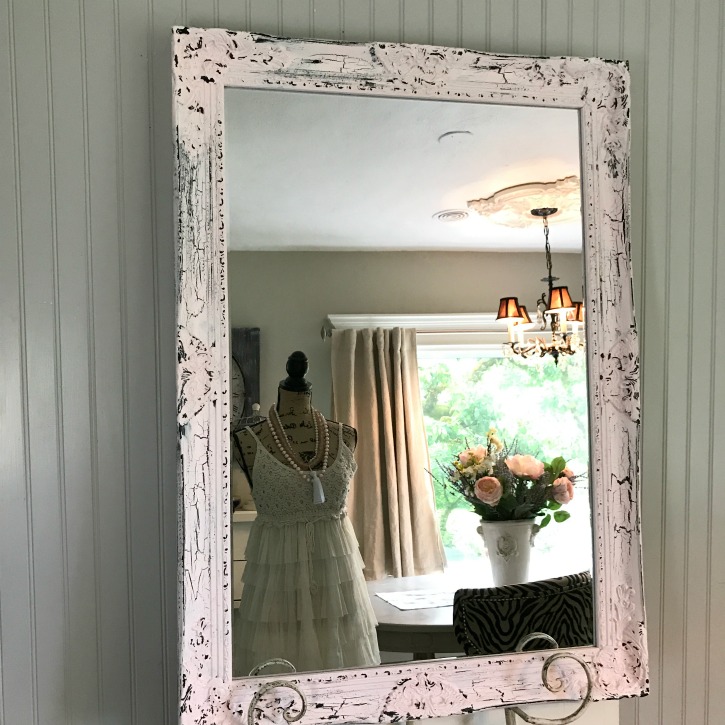 I personally use Crackle Tex found here. But Martha Stewart always makes good products, so I'm sure hers would work well. I just stumbled upon Crackle Tex at my local boutique and it works very nice. Now I hope you go on and create your own beautiful mirror. Leave comments below and show me how your crackle mirror looks!