Talk about an Easy DIY Fabric Wreath, so simple and beautiful! If you need a quick little decor piece or gift, this would be the one. This one is great for Valentines Day, but of course you can get other wreath bases and colored fabric for a different look.
Be sure to sign up for my email to get new recipes, crafts and home ideas in your inbox, plus access to our free printable vault! *This post contains affiliate links*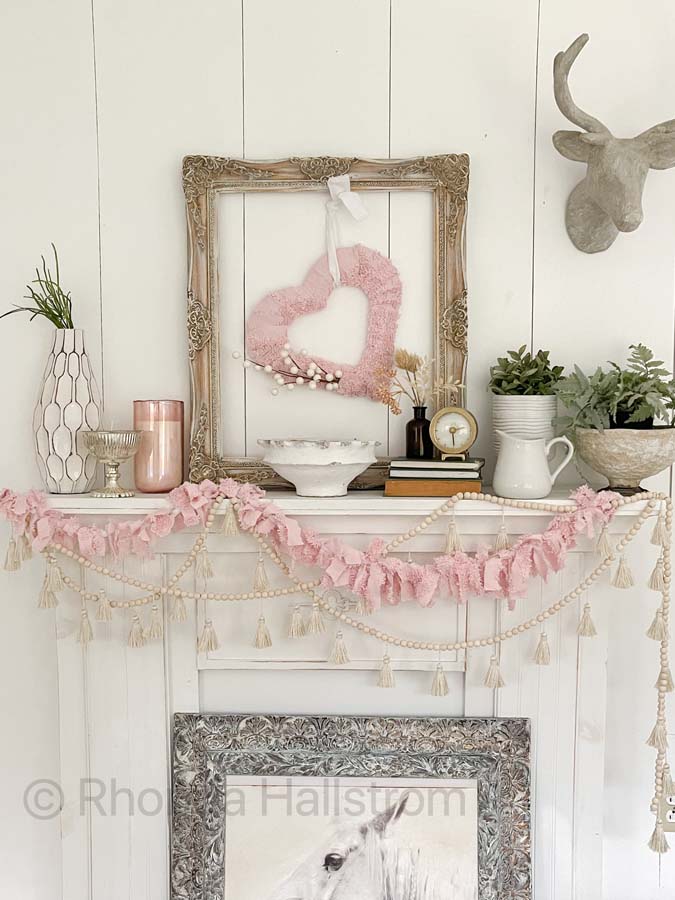 Supplies:
Wreath Base
Chenille Fabric
Hot Glue
Faux Greenery
Ribbon
For the chenille fabric you can either buy it at your local craft store, but sometimes it's hard to come by. So an easier way is to buy a chenille bedspread and cut it up. Plus then you can use it for so many other projects!
Some pretty exciting things are happening here at Hallstrom Home with a new hire. My daughter Alea has joined the group, it will be so exciting with her here. If you want to see all of the craziness that goes on around here give us a follow on Instagram. I promise you won't regret it, from crazy wigs to the farm there's always action.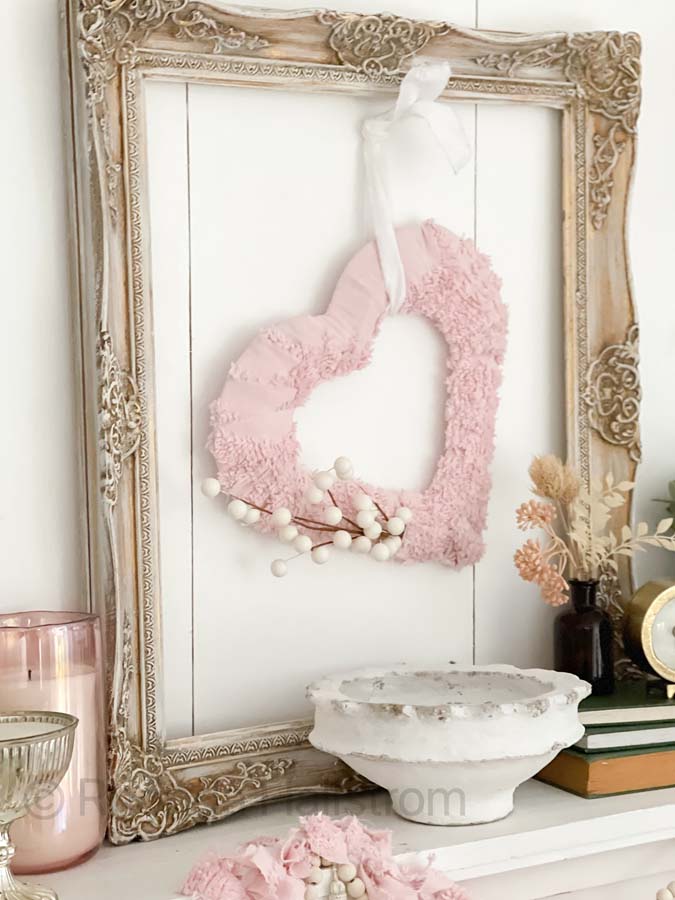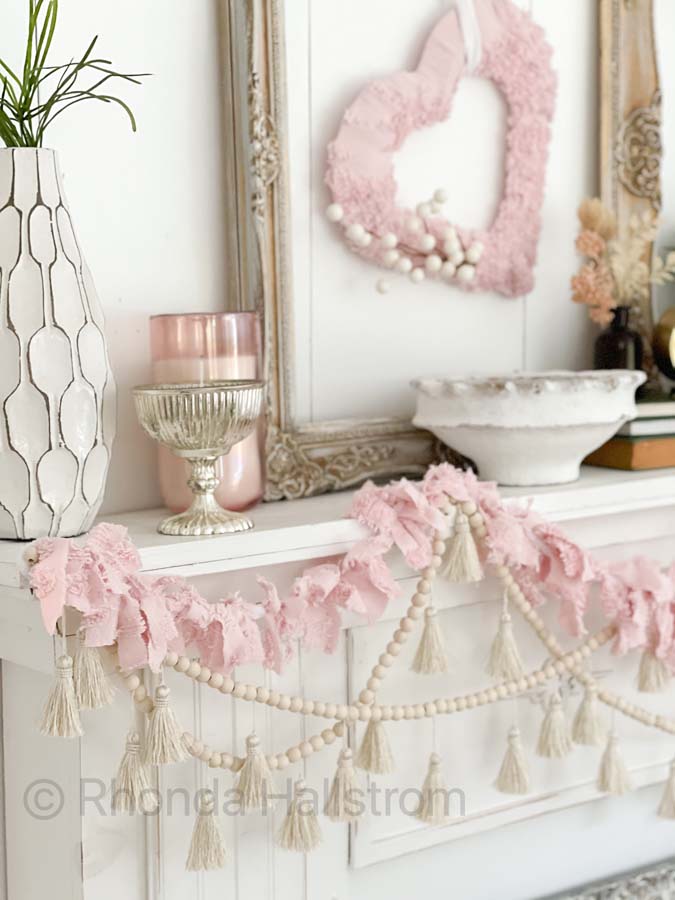 How to Make a Fabric Wreath
Step 1: Cut your Fabric
I cut stripes about 2″ wide for this project. And about 18″ long, just because that's how it worked out. You can keep in one long strip and then just cut when you've wrapped your whole wreath.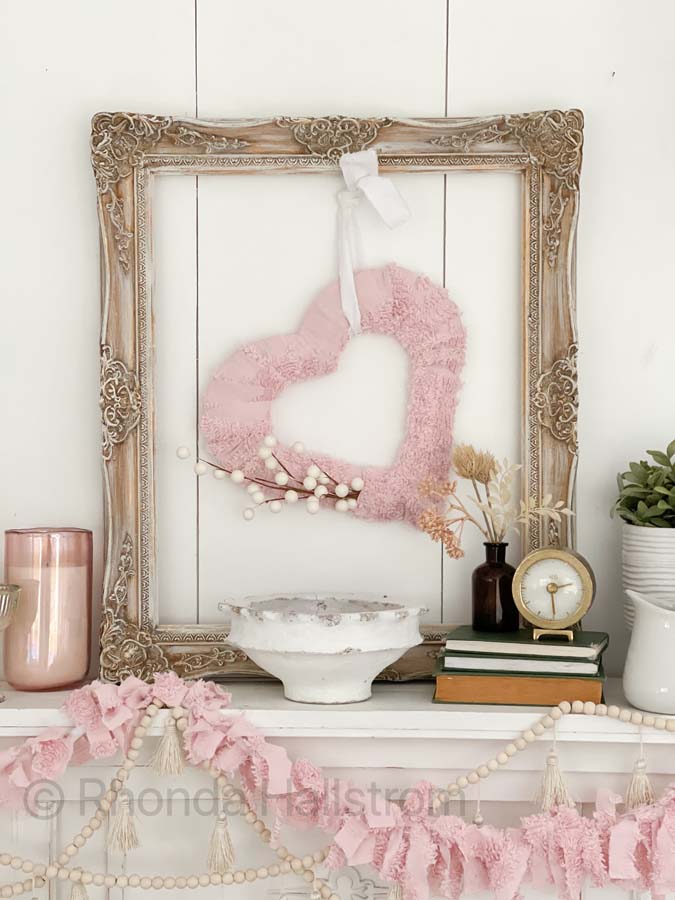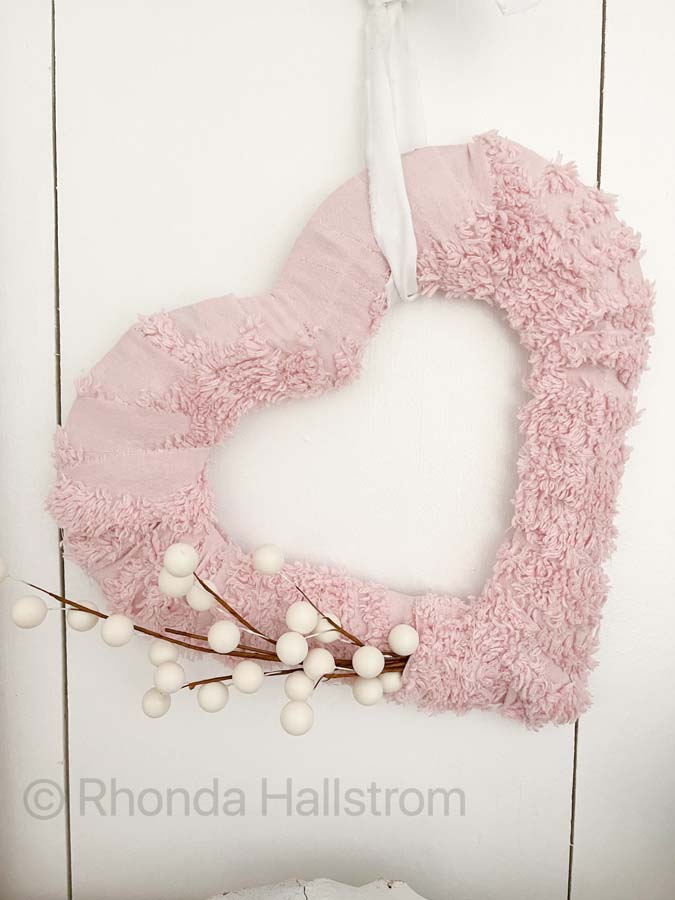 No Sew Fabric Wreath
Step 2: Wrapping the Wreath
You can add a little dab of hot glue to attach but you don't need to. I simply started wrapping the fabric around the end piece. All you have to do is wrap all the way around the whole wreath base. Once you get to the end I tucked the end piece into a spot on the backside of the wreath.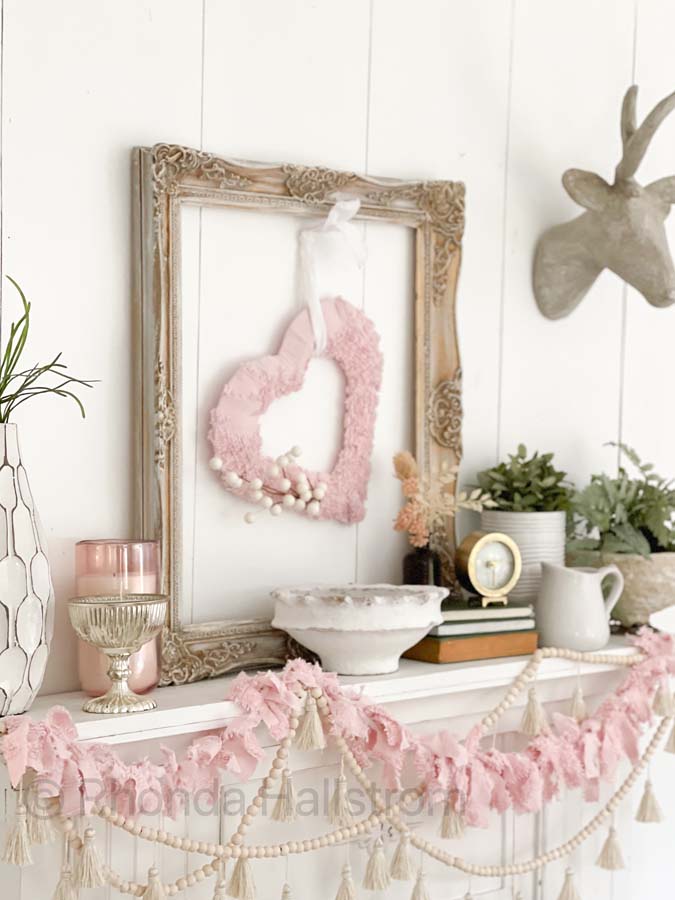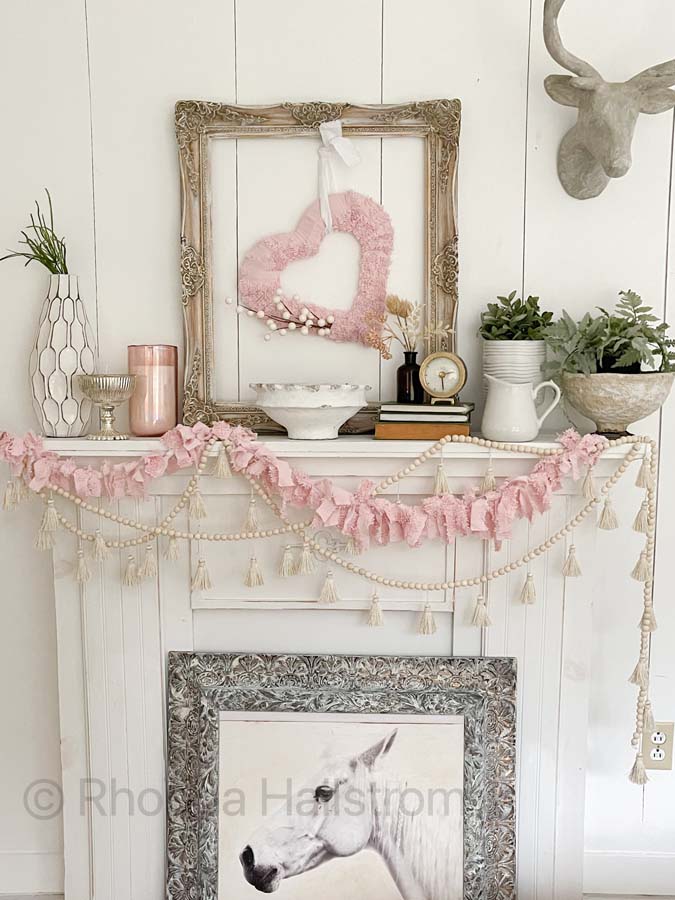 Fabric Wreath Ideas
Step 3: Adding Greenery
Time for Greenery! I wanted to keep it simple this time, so I stuck some white billy balls through a gap in the fabric. Get creative when adding the faux greenery. What was also tempting was to add some cute little flowers, but my girls said no. So I guess I had to go more simple this time. We have also made a tattered rag wreath, which is another fun twist on a wreath.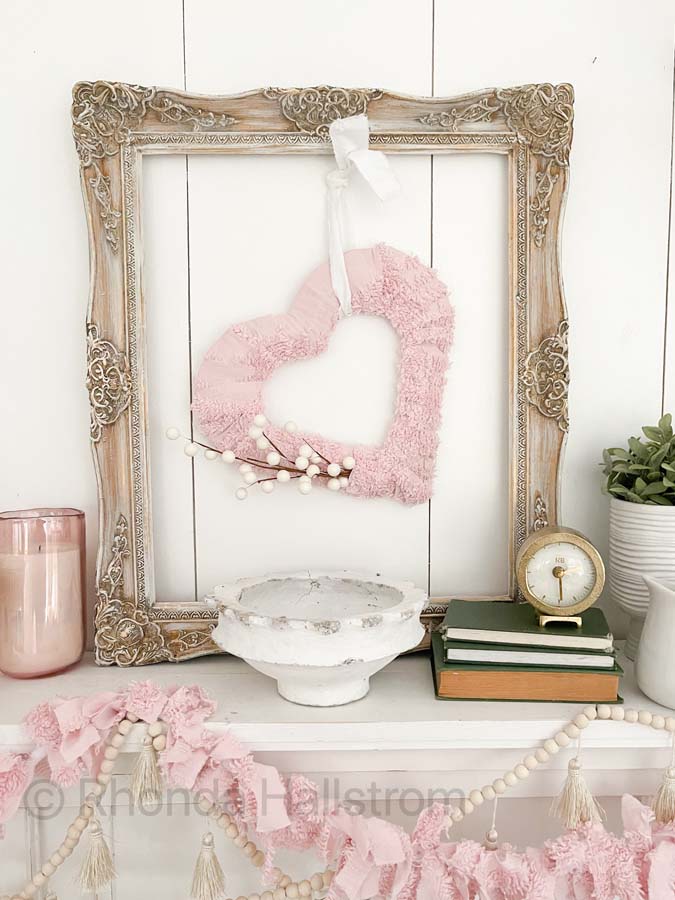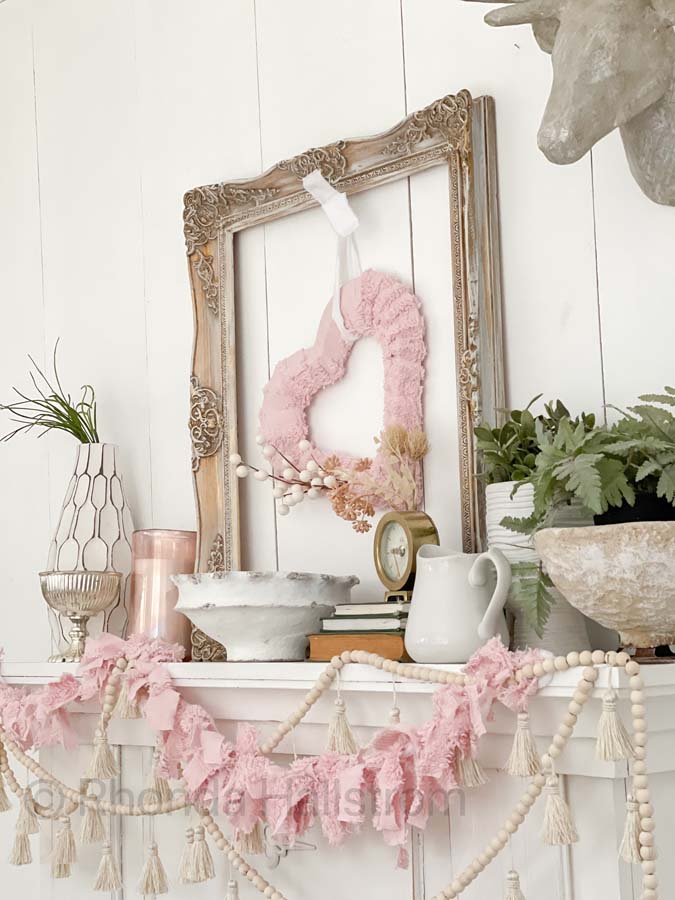 And of course to hang it I added a scrap piece of fabric for a ribbon. You can use ribbon, fabric, or just hang it straight from the wall! Then I had the fancy up this mantel in our bedroom! Do you like it? It's very shabby chic, which is my style. I always say once the kids all move out I'm going back to shabby chic. It's always been my absolute favorite. Follow along on our diy Pinterest board for more fun crafts!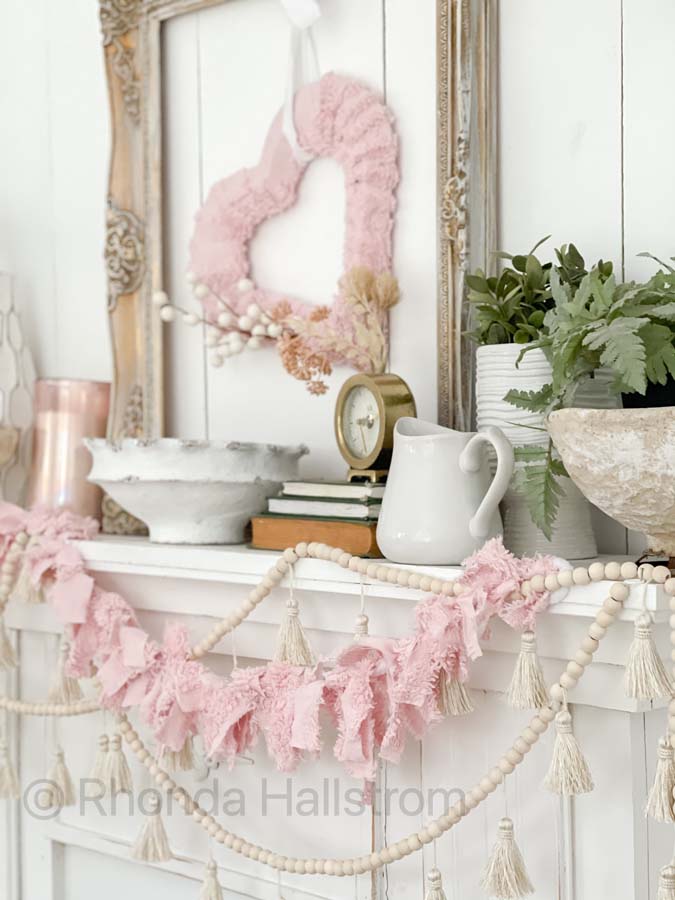 If you love seeing crafts like this, hop on over and take a look at our Facebook Community. It's where we get together with lives, crafts, recipes and just talk! I would love for you to come on over.