You would never guess what this chippy old Farmhouse Planter Box for Herbs is made of. My Farmhouse Planter Box for Herbsis actually an old wood toilet tank. Are you thinking what I'm thinking? I vowed that I would NEVER use an old toilet as a planter!! Please notice the double exclamation marks 😉 So how did this come to be?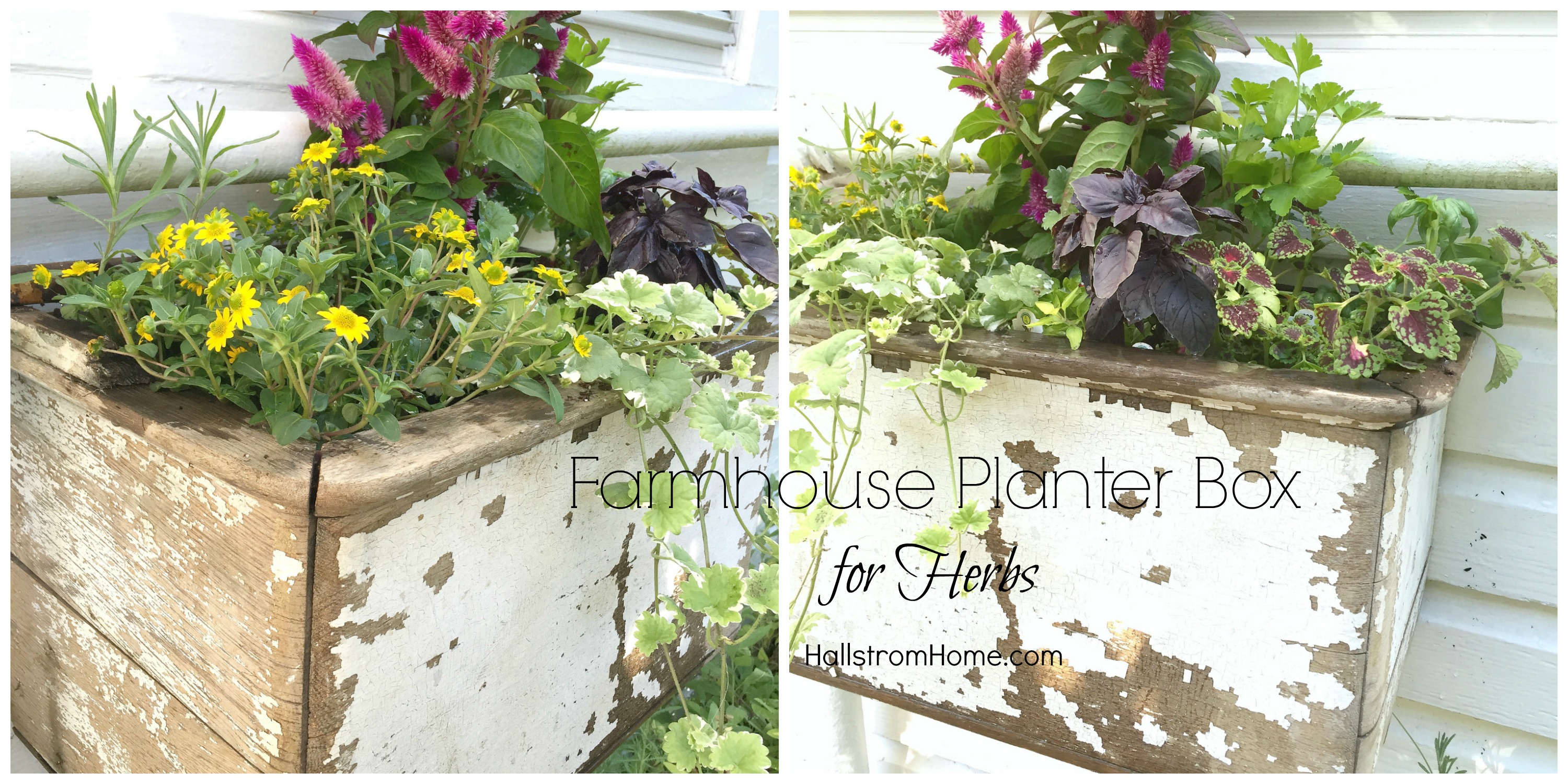 As a weekly antique shopper, I found this at one of our local junk shops in town. I instantly fell in love with the possibilities. I even had this for sale in my shop for awhile, but as people must not have seen the cool possibilities as a Farmhouse Planter Box for Herbs. Then I decided it was time to make use it. This box is lined with copper and has a hole to drain water. I covered the hole with burlap before I filled with dirt and plants.
Farmhouse Planter Box for Herbs
We hung this right below the Farmhouse kitchen window for a charming display of flowers and herbs. The best part is actually using the herbs for meal prep. Check this link here for our famous egg recipe. Let me show you the plants and herbs I chose at the bottom of this post, as well as links so you can create this same look. I thought others may want to create their ownbecause it's really easy, fun and unique. Something like this would make a lovely gift. I tend to want to keep all the gifts that I make or buy so I'm finding that I always need two. One for me and one for someone else. ( I can't believe I just admitted that 😉 )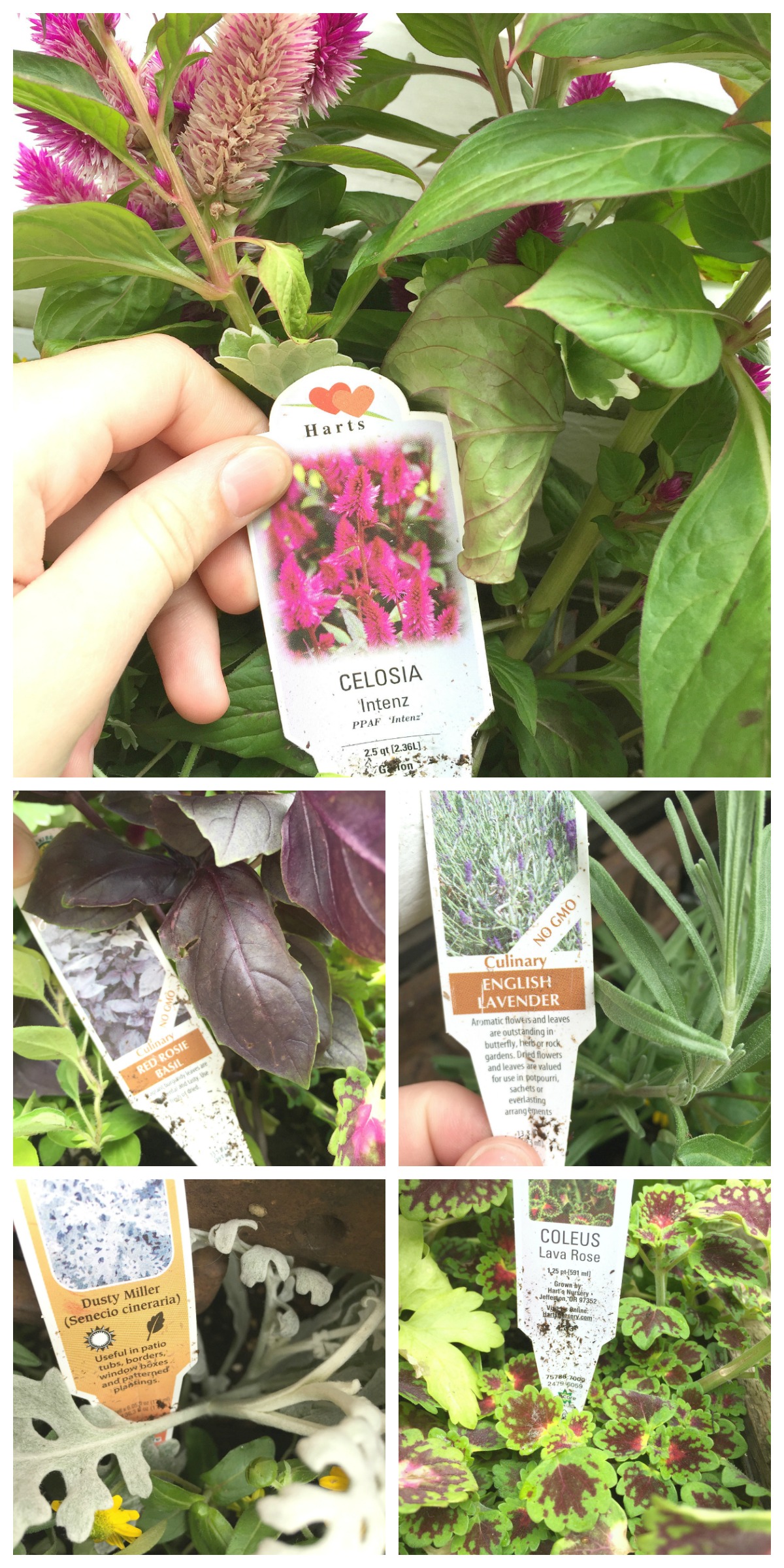 Make your own Farmhouse Planter Box for Herbswith all these unique options. We have provided various planter box options and a few extras depending on each person's style. Mixing and matching is so easy and can be personalized with this selection.
SHOP AMAZON FOR AMAZING DEALS ON HERBS
*affiliate links used in this post*