Do you ever struggle picking the perfect rug? Picking a Farmhouse Rug does not have to be hard, with these tips you will be able to find the rug that fits your farmhouse style for any room!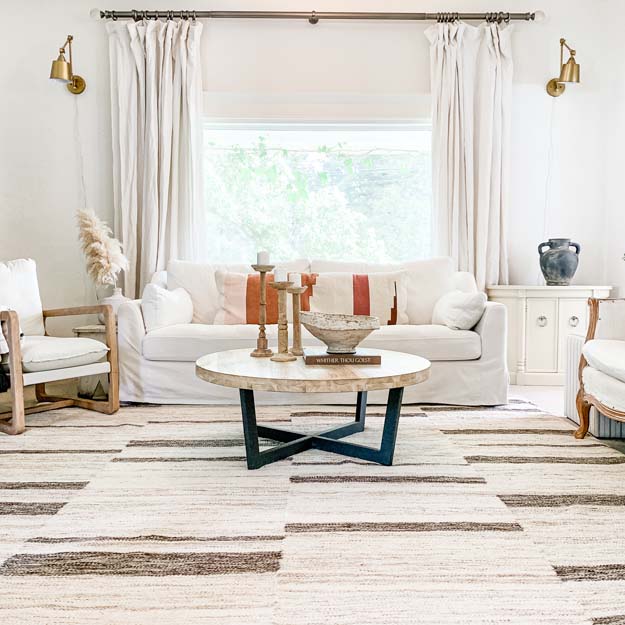 I have recently worked with Revival Rugs and found the rug of my dreams!! This is the Rune rug and it is made from fine wool, but it is so soft and inviting. We wanted to offer you all a great discount of 10% off with the code HALLSTROMHOME10.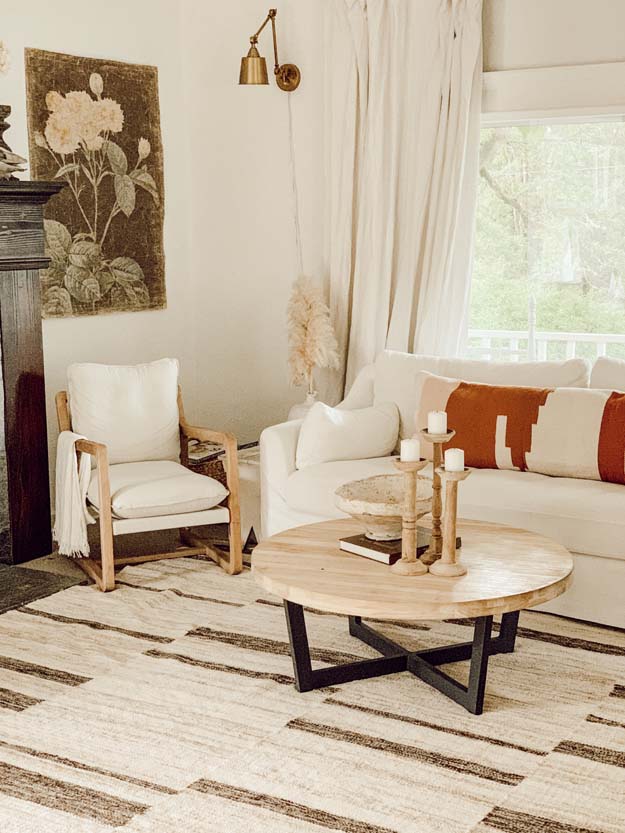 The Rune rug was perfect for our space because it is very large and it really opened up the space and makes it look huge. It has a low pile which makes it great for the grand baby living with us and cleaning up those messes. We love the soft neutral colors to enhance our space and add that simple beauty to it. Rugs are a perfect way to add texture and some coziness to the space.
Tip 1 Choosing what size of rug
Living room rugs start from 8′ x 10′, you want the legs of the furniture to rest at least on the edge of the rug. For this look I went with 9′ x 12′. When choosing for a dining room you want it to extend about 2′ around the table.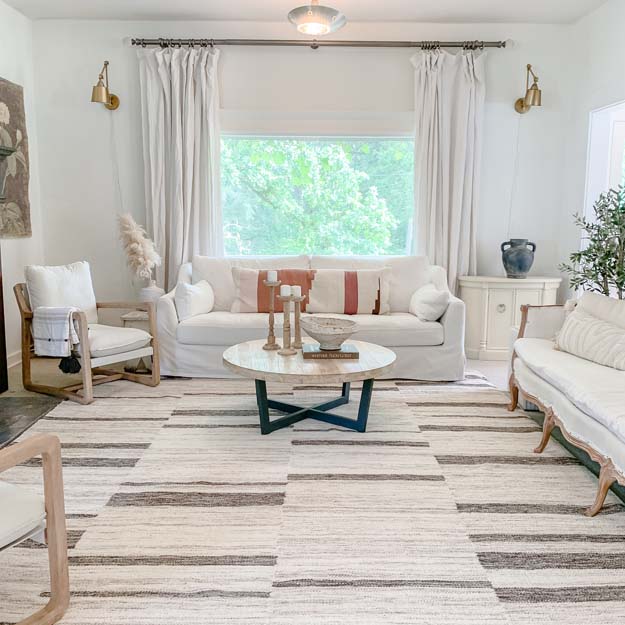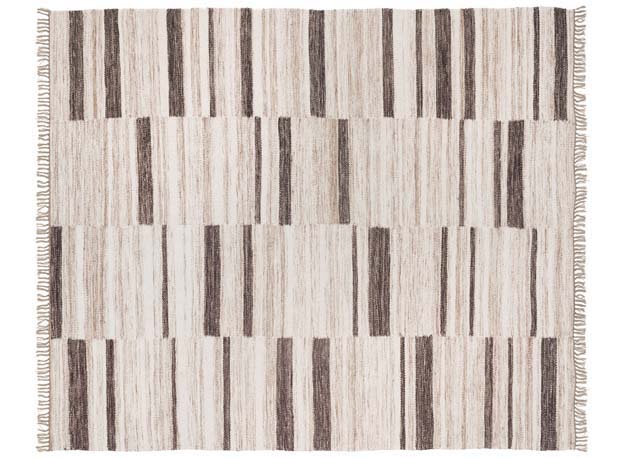 Tip 2 How to choose the material
There are many different materials you can go with. Really any kind would work. Just think of if it is a high traffic area, low pile works good for us because we have spills and messes to clean up. But one of the most popular is jute. Actually under this rug is a huge jute rug that I have used for layering. It was just too heavy to move so I left it there. You can take a look at our rug layering here.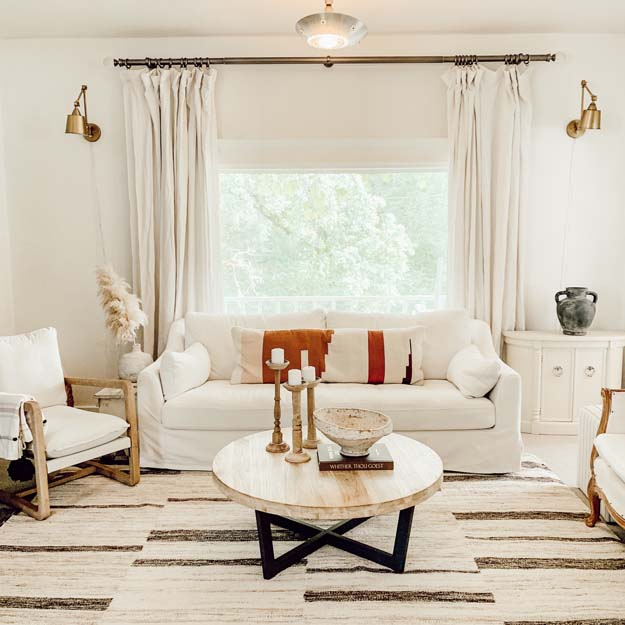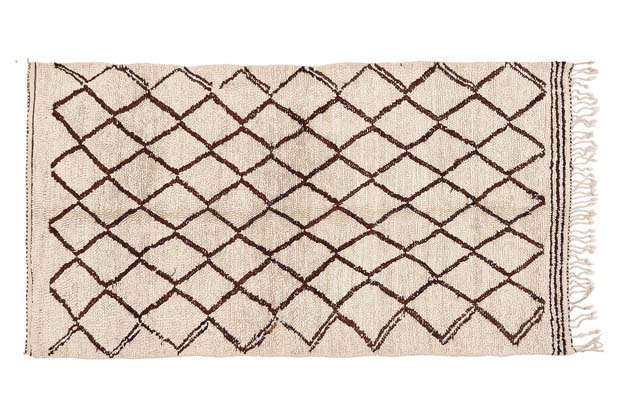 Adding a patterned rug
Go with a pattern have fun with it! It's especially good to add pattern when your furniture is solid. Soft patterns are always great, don't be scared to try it out. Vintage style rugs with a modern twist are a great way to bring in the farmhouse look. Take a look at how to style an outdoor rug here.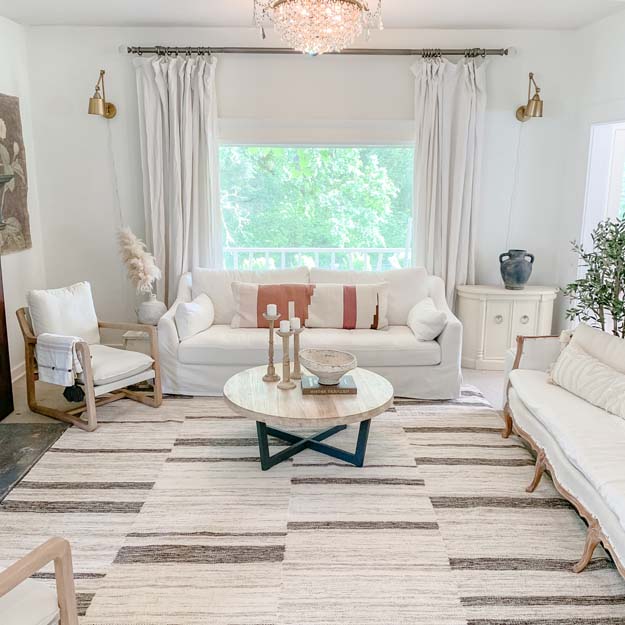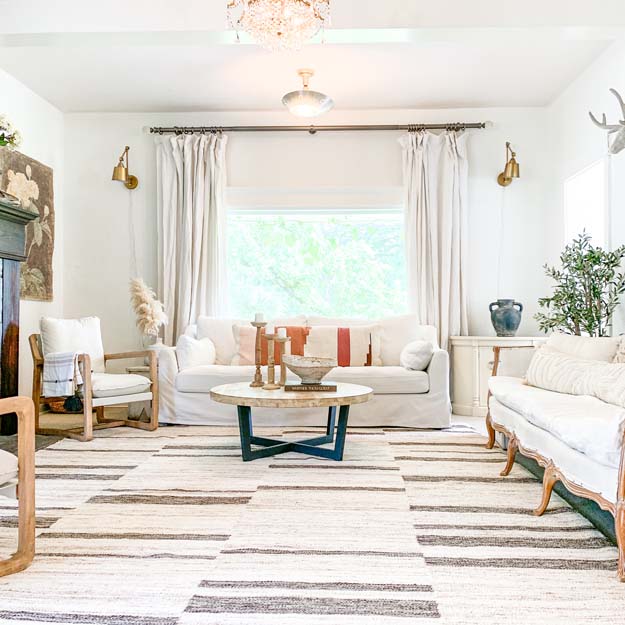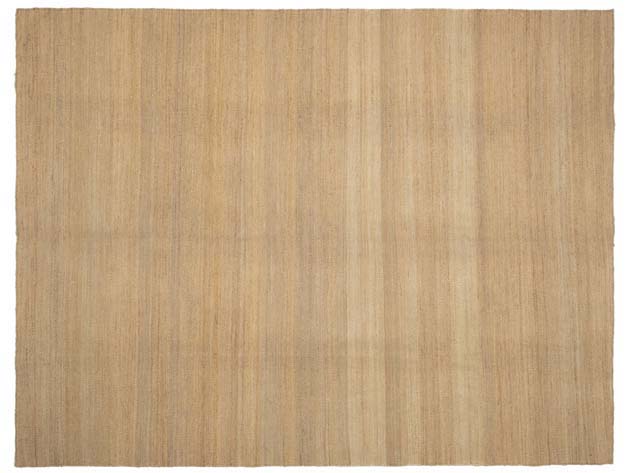 The rug linked below gives the modern vintage vibe. They add subtle pops of color in your space as well as warmth.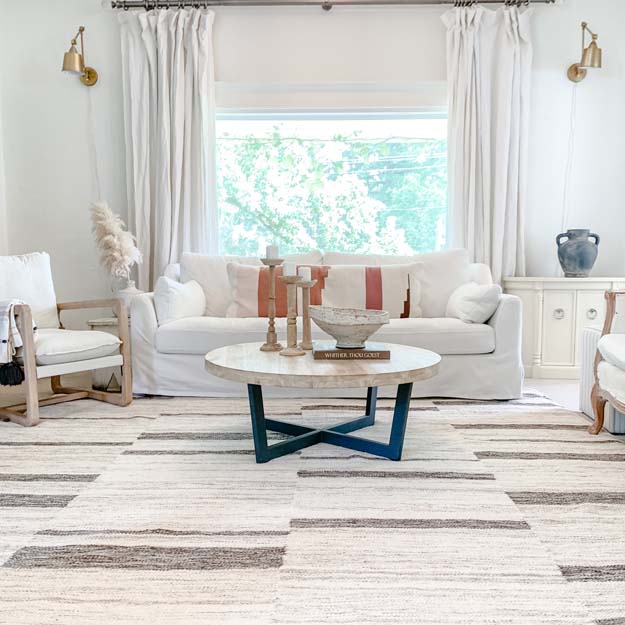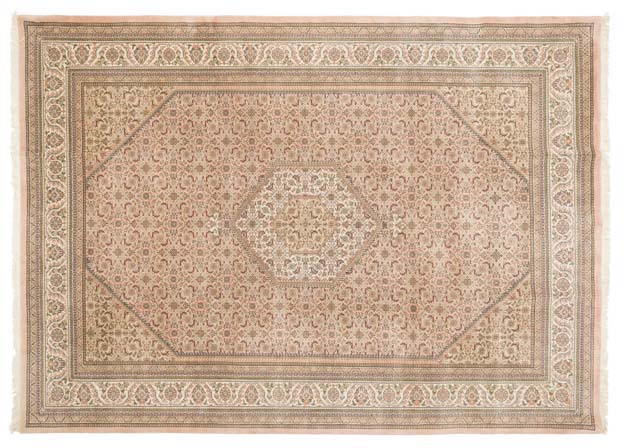 I have always loved rugs as they can really make a space stand out. When you switch out different styles of rugs you can get many different farmhouse looks. Modern farmhouse, traditional farmhouse, vintage look, so many farmhouse styles.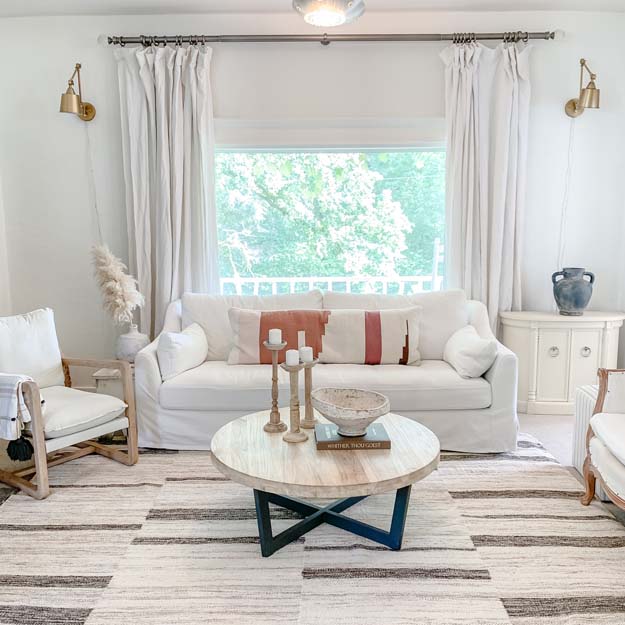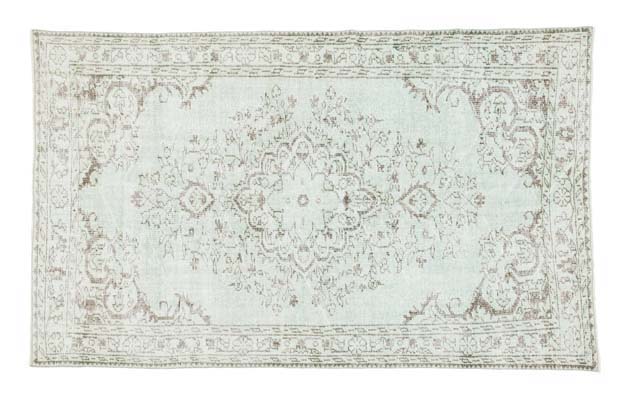 Picking a Farmhouse Rug
I just thought this rug really complimented the colors of my home, with the neutral tones against my accent pillows.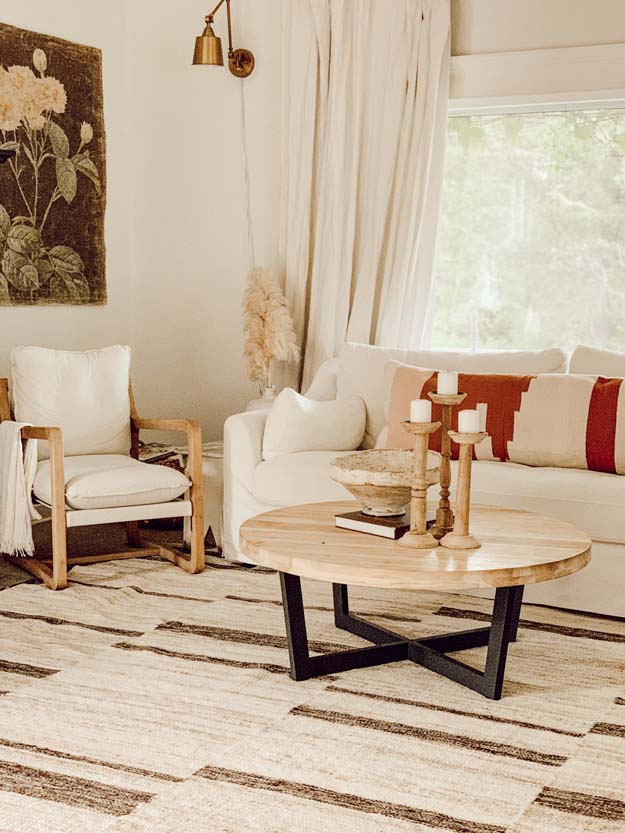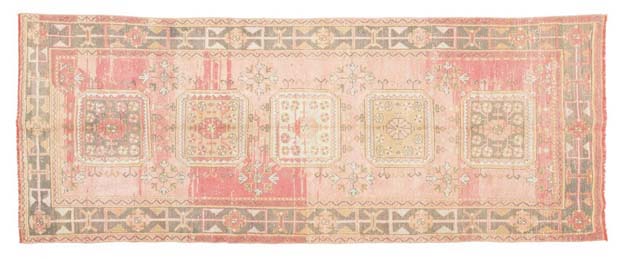 Another great way to add a rug is to get a solid rug, like the one below and layer. Have you ever layered rugs? It is so fun. Imagine it over a larger jute rug! That's a statement! Here is our next blog post on The Best Rug Company On Instagram link here.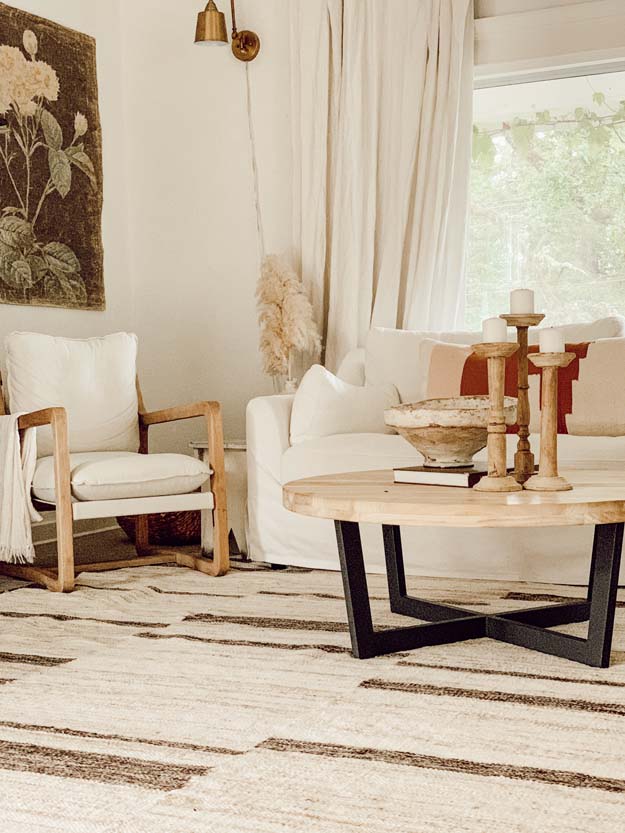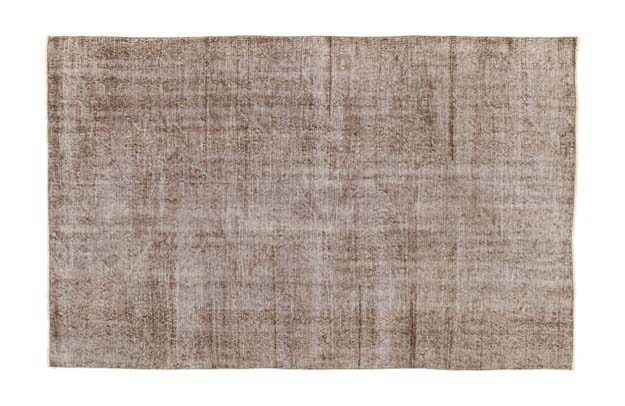 Thanks for stopping by! Shop the look below.
*This post contains affiliate links.*