I came up with another one of my crazy ideas! It is How to Make a Wine Barrel Cheese Board the Easy Way. Yes it was easy. Don't get me wrong we did have some trial and error. But look at the end result.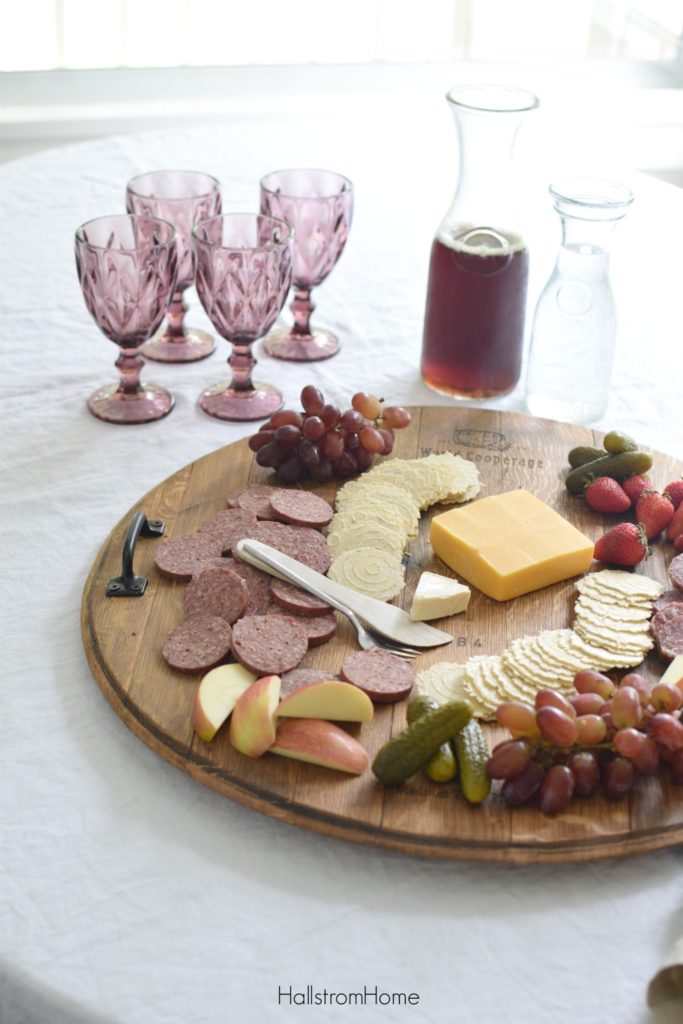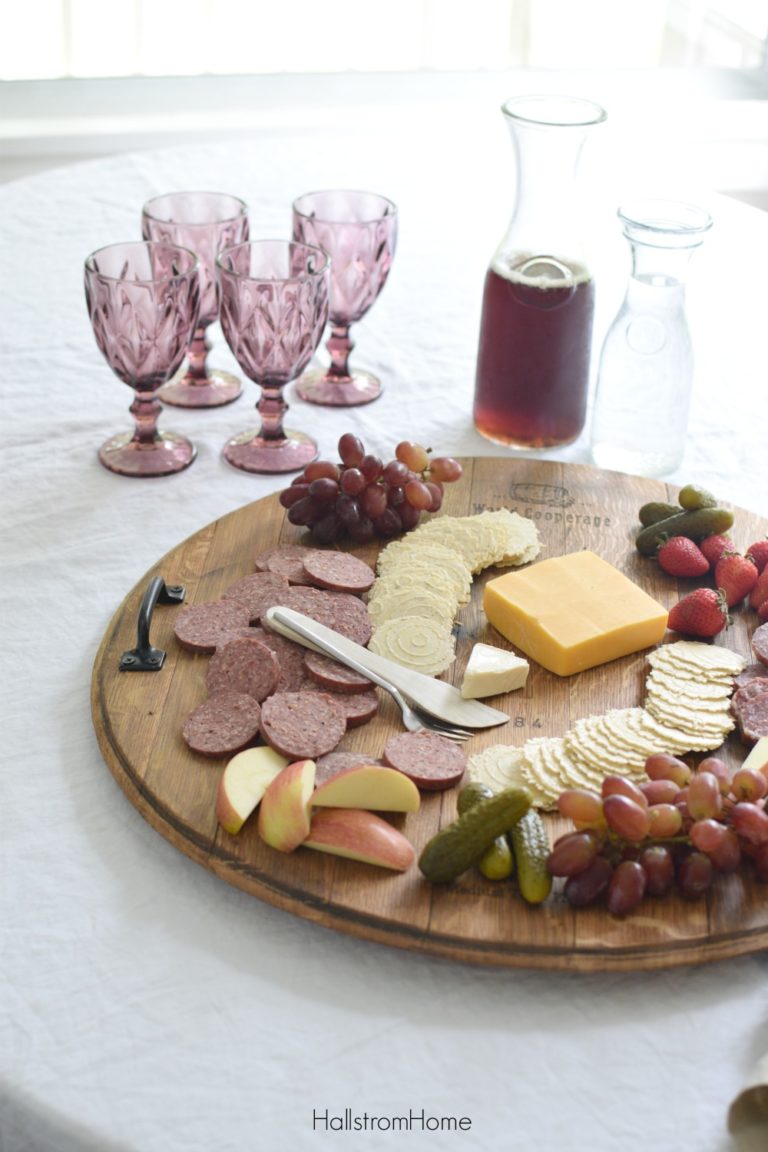 How to Make a Wine Barrel Cheese Board the Easy Way
My friend Debbie had a wine barrel and wanted to make something out of it! So I helped her out and we came up with the idea of making a cheese board!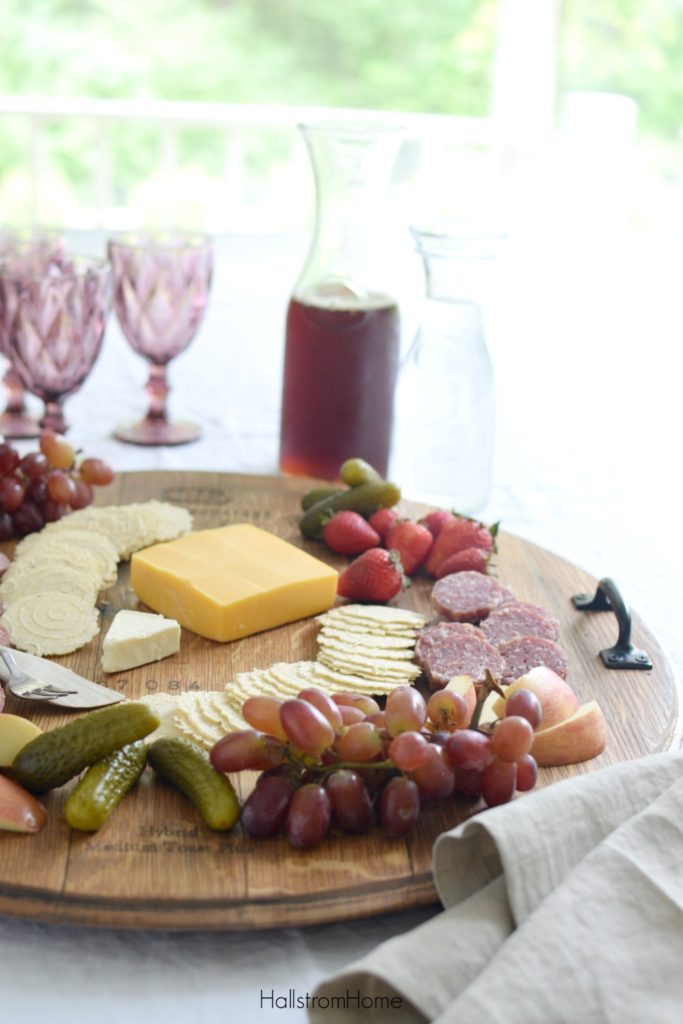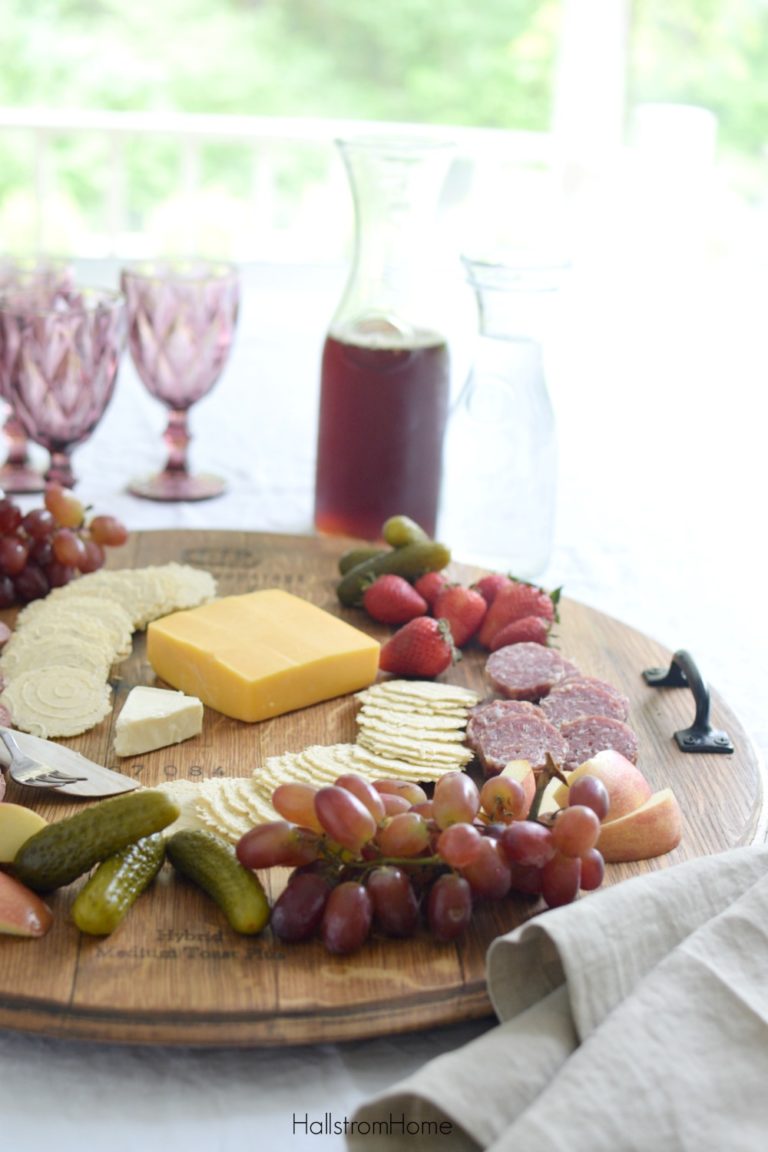 Taking apart the wine barrel isn't that difficult. The hard part is taking off the metal bands that wrap around it. Once those are off the top and bottom come off super easy.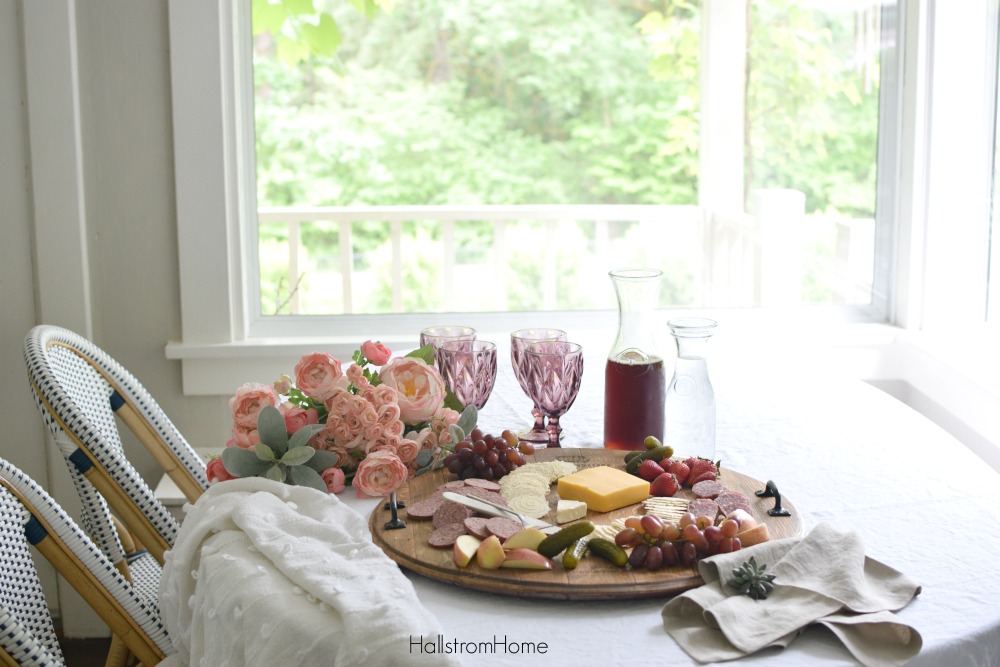 I had cracks in my wood so I used super glue and accelerator to keep it together. Both of us weren't patient enough to glue it and put clamps on it. That's a lot of drying time for us to just sit there! I then sanded it. With a food grade hemp oil from Old Milk Barn Paint, I sealed the wood and it really brought out the rich color of the wood.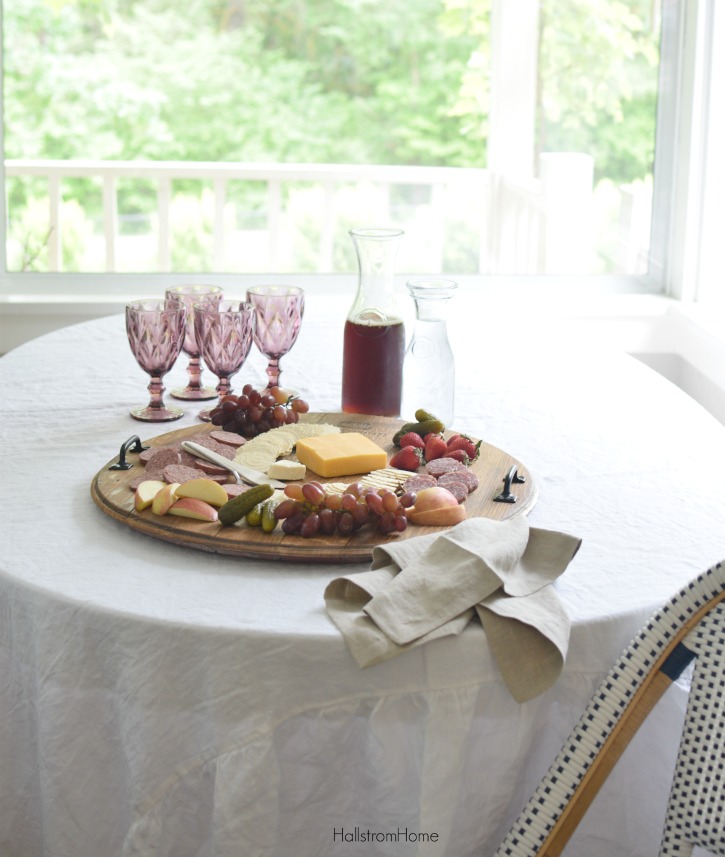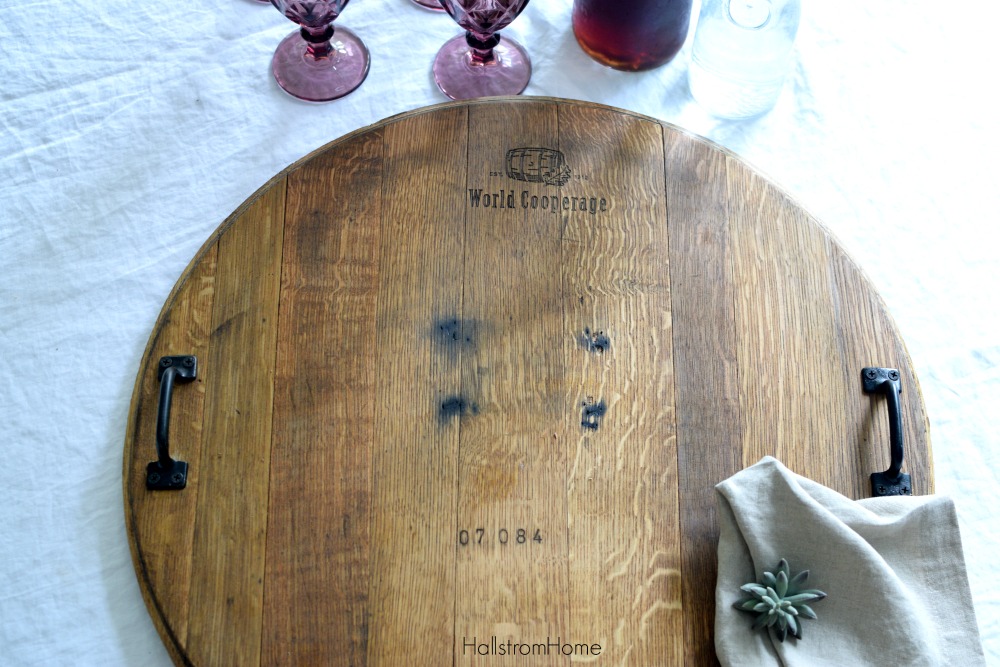 To get the perfect patina, aged look you'll want to get a wine barrel straight from a winery. But if you can't do that I will share some links below.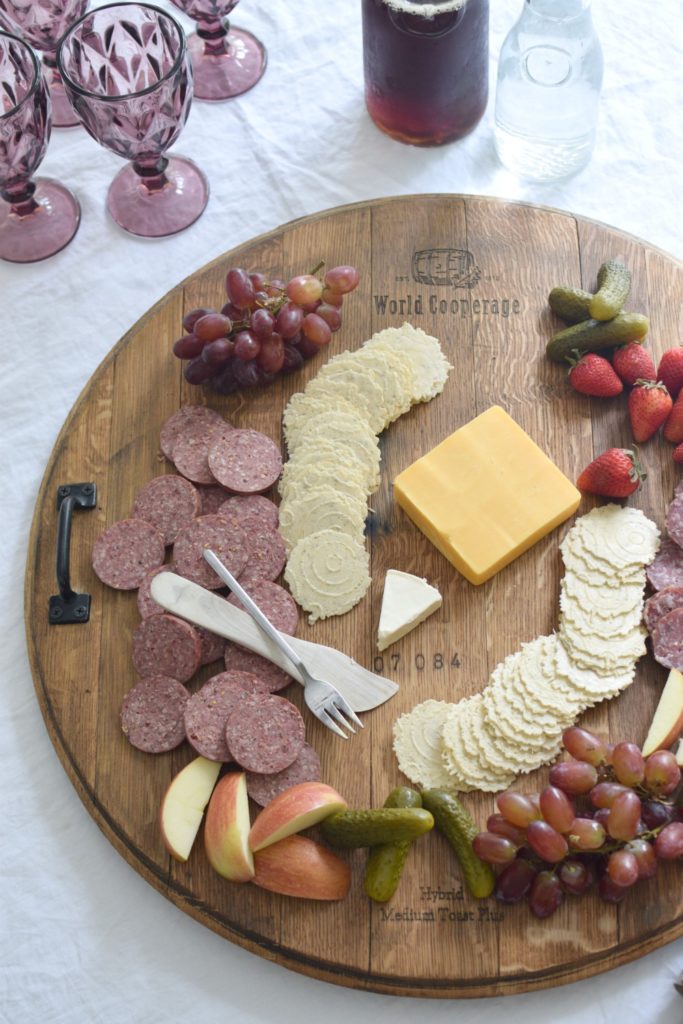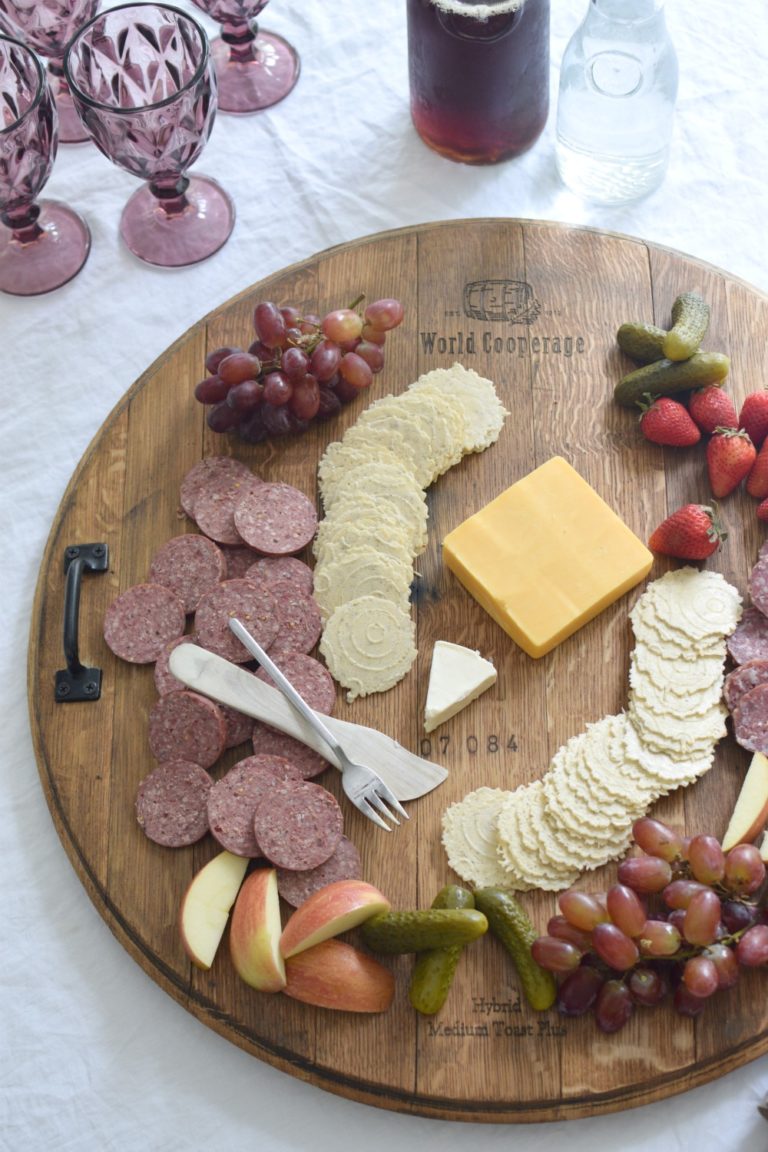 We added some old handles that had been lying around. Perfect for carrying the cheese board! This was a great lunch after all our hard work. Served with some cold iced tea!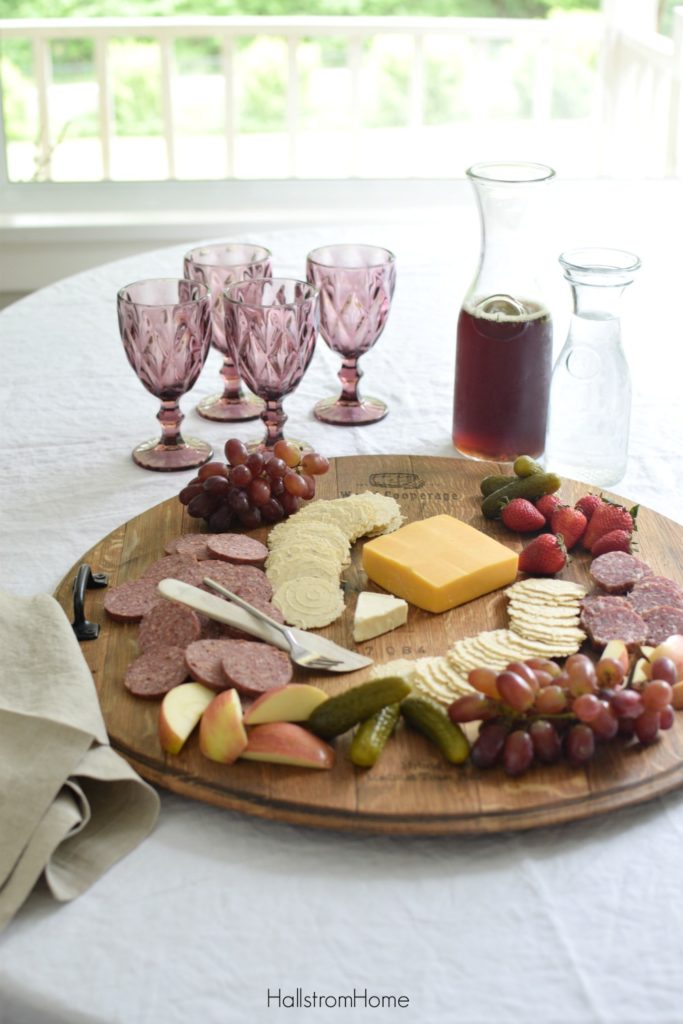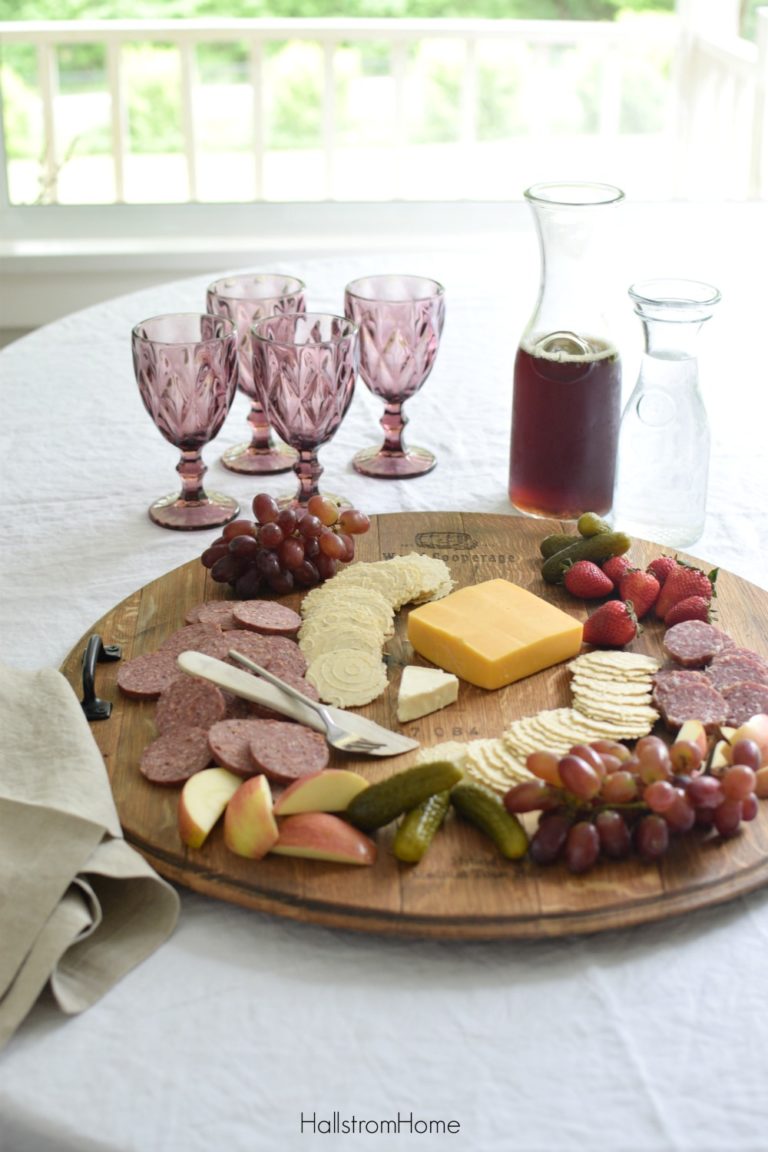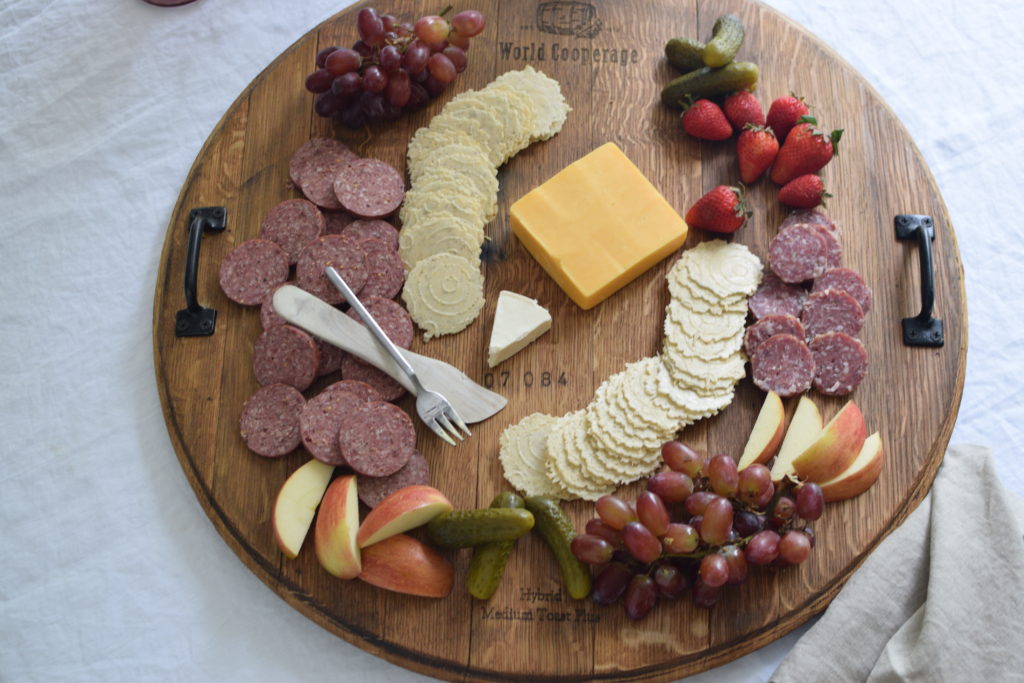 Have you ever made a wine barrel creation? Go follow my craft board on Pinterest to see all the wine barrel inspiration!