I kicked Daisy off the front porch for a smidge a bit. She wasn't too happy to lose her glamorous dog bed. But I promise it didn't last long. Once again I've embraced the shabby chic style on our Farmhouse Front Porch. For me the key is simplicity with a relaxing vibe.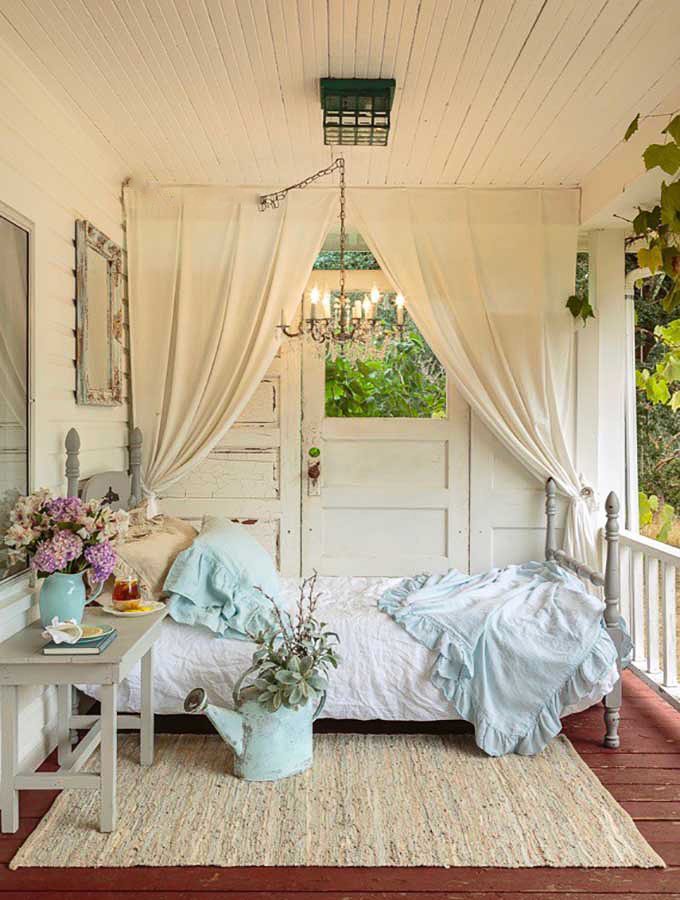 Farmhouse Front Porch
I have some tips on how you can get this style. Everything from garage saleing to where to shop online. Of course I hung one of our custom mirrors, with farmhouse salt wash texture. Because I'm pretty sure mirrors can go anywhere.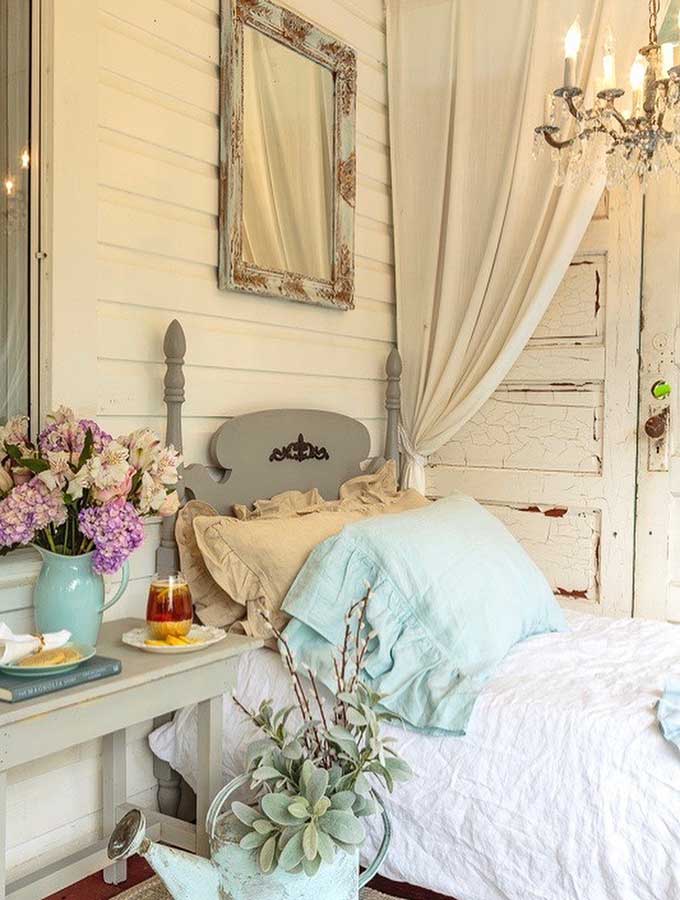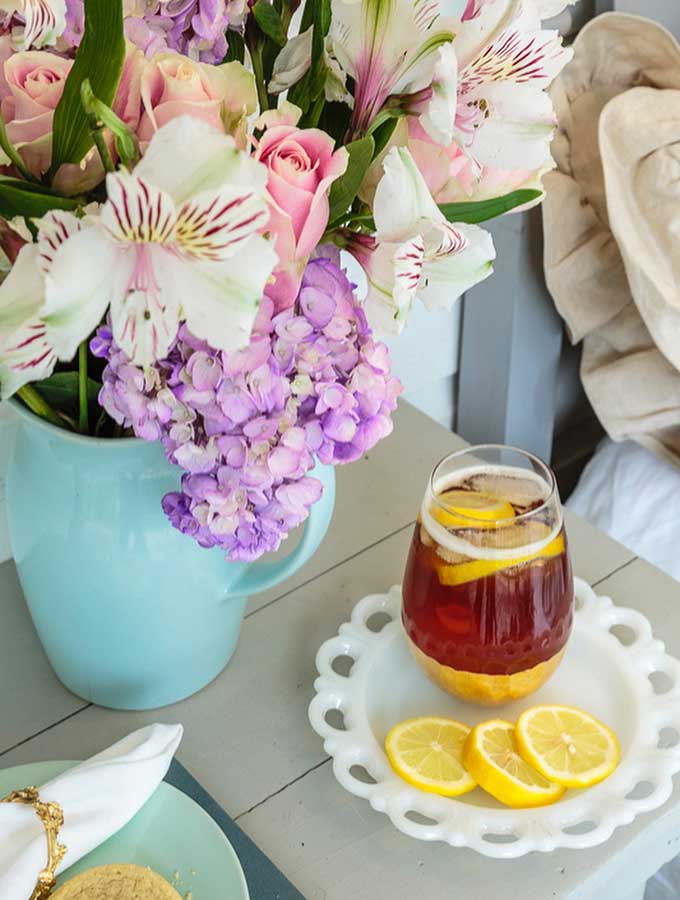 Farmhouse Porch Furniture
Step 1
Getting the right furniture. It's all about what can fit on your porch while still being functional. I was able to fit a bed, now talk about perfect. If you know anything about me, you know I love a nice afternoon nap. Along the porch we have some rocking chairs, great for the relaxing Summer days with a nice cold lemonade in hand. Depending on your budget you can shop at World Market, Craigslist, or Goodwill. For me I don't mind what store as long as I can mix and match and get something that I love. The furniture is what it's all about, when having a farmhouse porch you want it to be somewhere you can relax and wind down.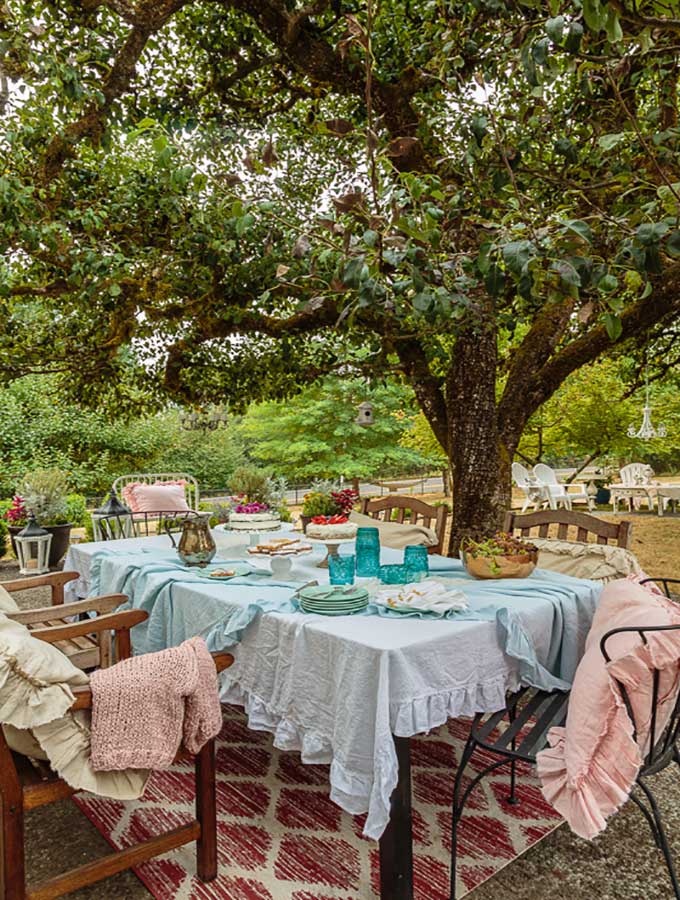 Front Porch Furniture
Step 2
How to layer your furniture. If you have kids or dogs this will determine what pillows, blankets, etc what you use. I like to keep my items simple for a quick clean up. Daisy is usually jumping on the bed, kids running around so things can get pretty messy. With my simple wood pieces of furniture, it's a quick wipe up. I then layer a rug, I would make sure the rug is a low pile to none, as grime might get in it. We just picked up chairs from World Market, out here in the PNW we need metal furniture it will last much longer in all this rain.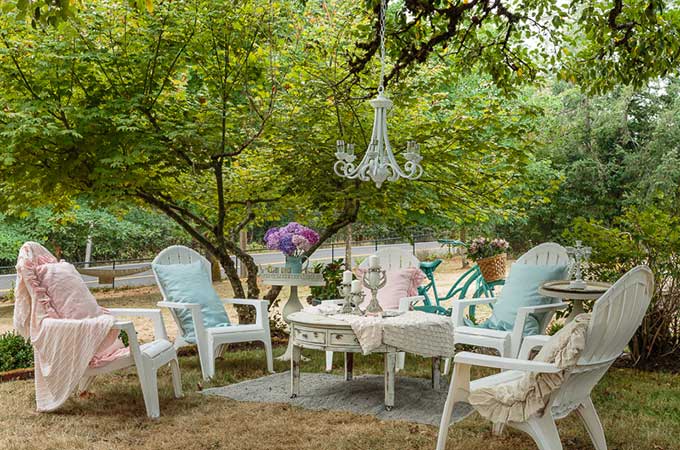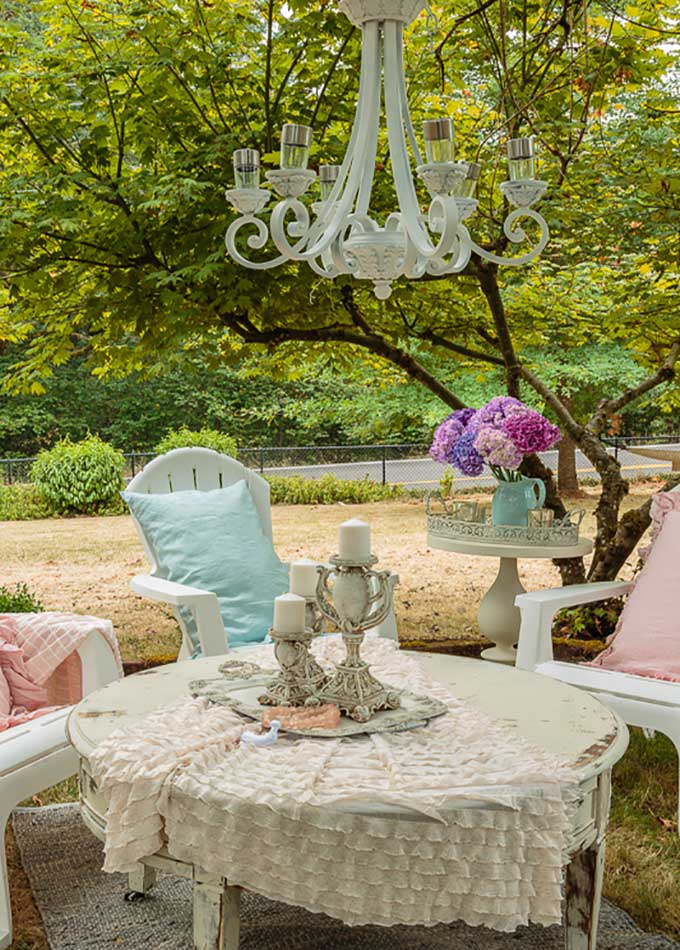 Country Style Porch Decorating Ideas
Step 3
It's all about home decor pieces. These photos are actually from our day with Fifi O'Neill, it was so much fun. These pieces are all from my shop or also on my Etsy shop. For this look I was going very shabby chic, with pops of color. Using distressed pieces, pops of gold or silver, along with some vintage decor pieces are all great for a chic look. Once again I love to layer. Like above I layered a ruffled table runner with a tray, then I topped that with some gorgeous distressed candle holders. With an addition of pink beads for that pop of color. If you want to add a shabby chic touch I created velvet covered eggs for home decor.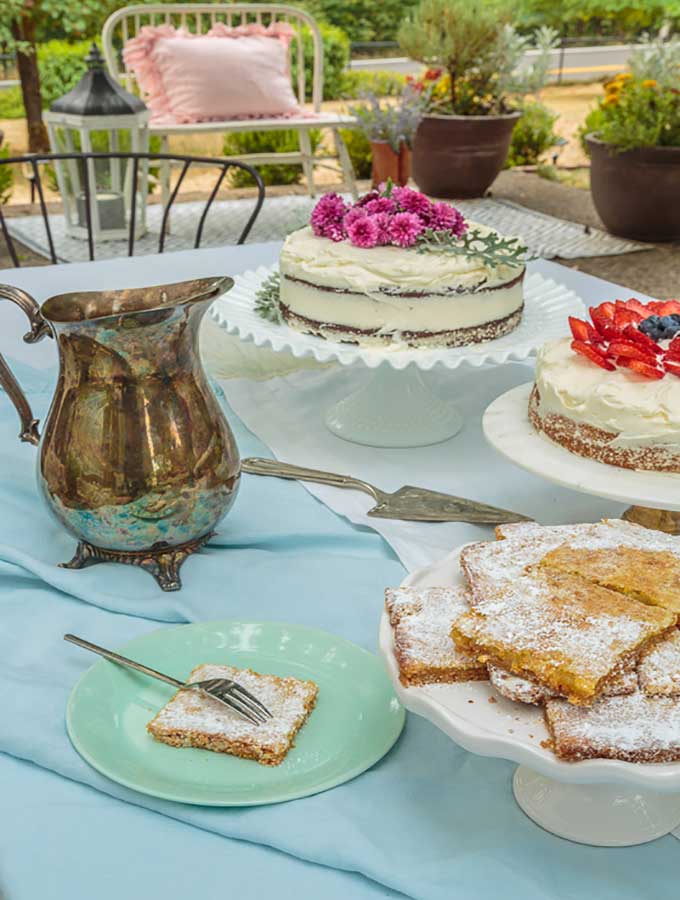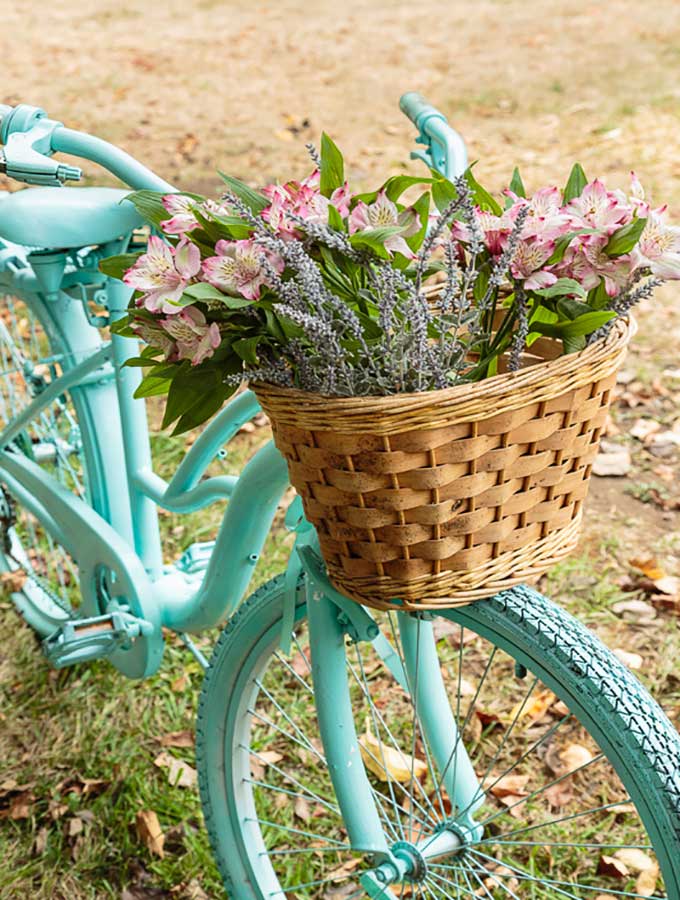 Farmhouse Lighting
Step 4
Lighting is a big deal when it comes to a space. It can open up the space or make it look much smaller. Since this is my outdoor space I wanted there to be enough lighting for the evening hours. I have ceiling mounted lights as well as a chandelier. The chandelier does add plenty of light but for me it's all about the look of the chandelier. Chandeliers have my heart, they are so beautiful!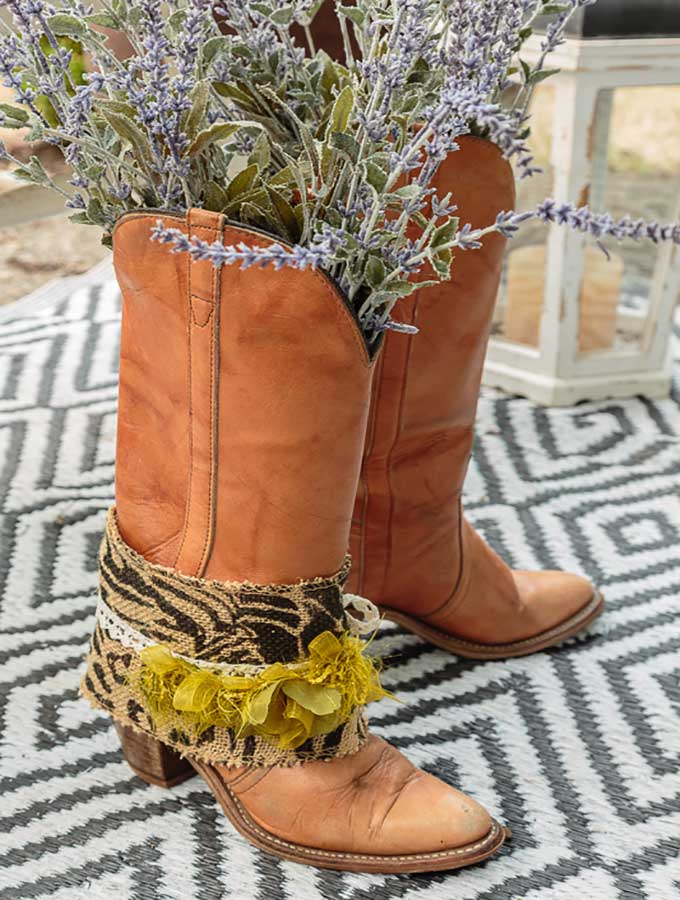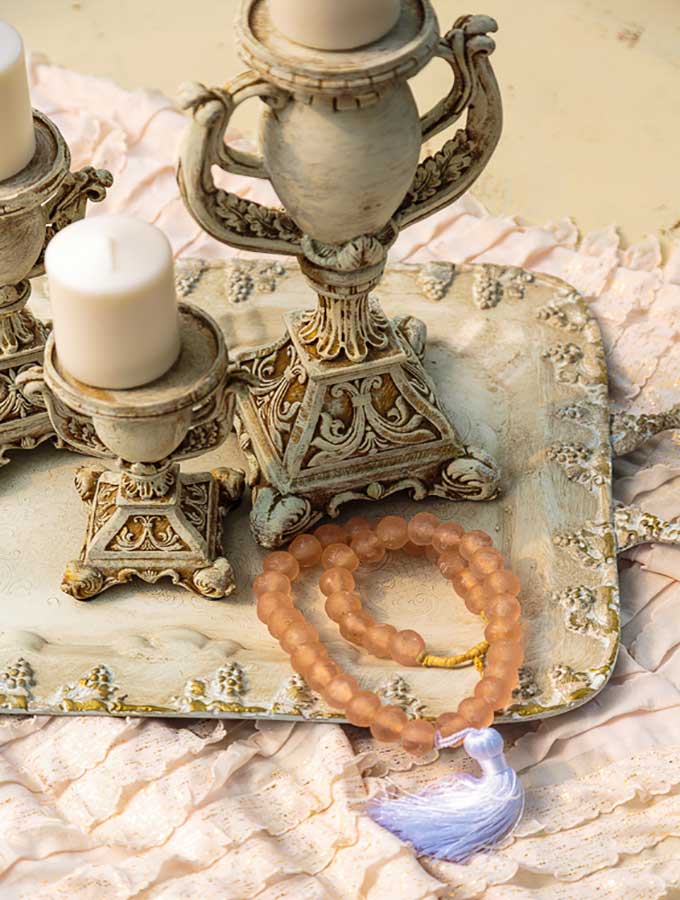 Farmhouse Lifestyle
Step 5
I will admit this is a great step, well it's not really a step but I mean it's pretty good advice coming from the lady with a crusty farmhouse. It's how you live with relaxed kind of vibe. Make the time to sit down with a cup of tea and listen to the birds chirp. It's sorta like that hygge lifestyle, you take time to inhale the beauty that's around you.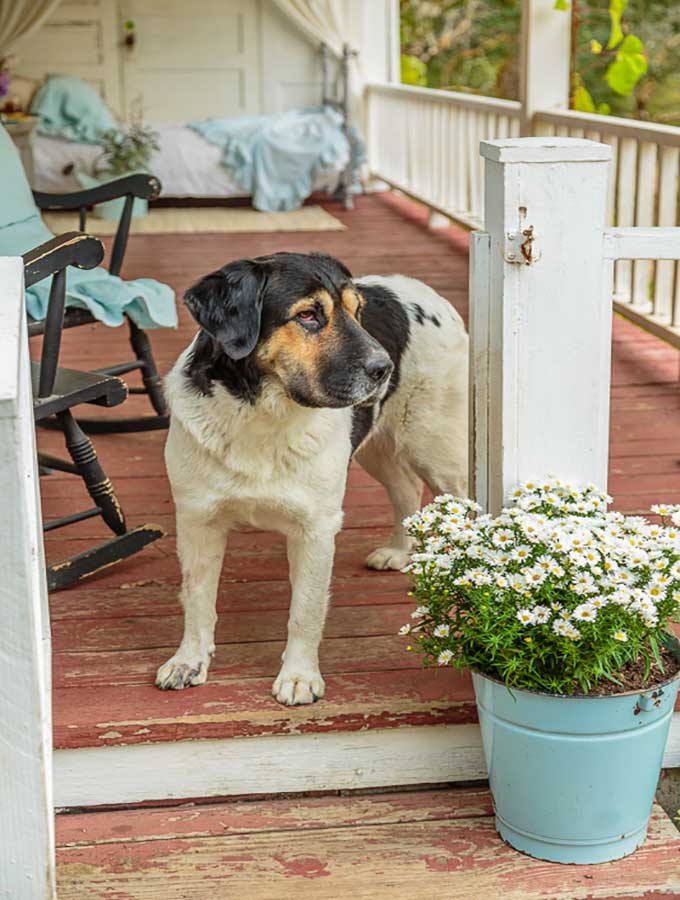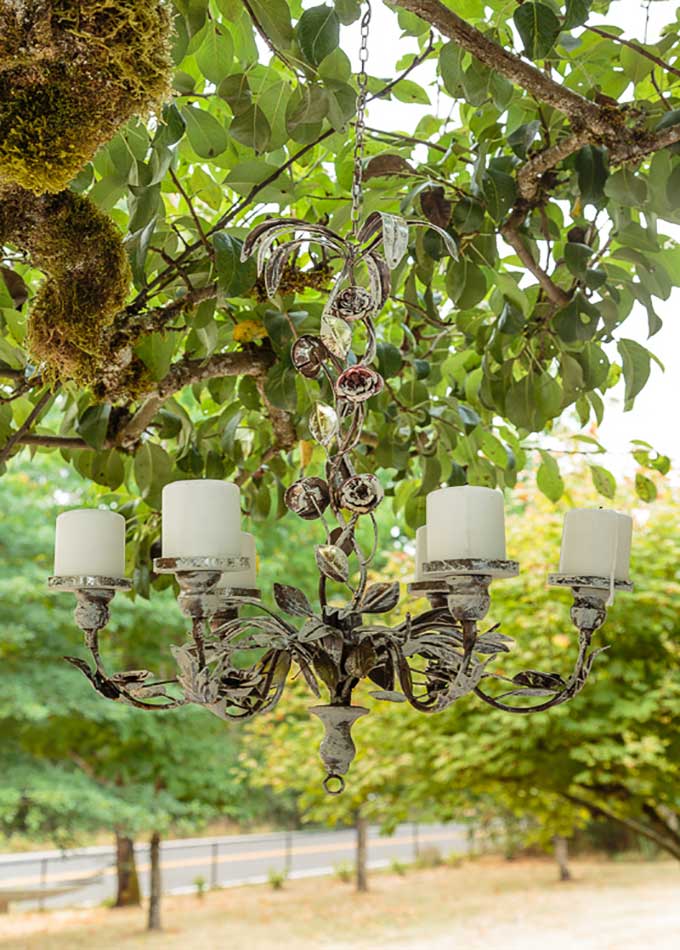 Creating a farmhouse front porch is important because it gives you a place to relax and unwind for the night. I almost forgot a porch is also great for that afternoon cat nap.
Today I'm joined by a fabulous group of blogging friends who are also sharing their Spring Porches as part of the Seasonal Simplicity Spring Series.
The Happy Housie // Lolly Jane // Blesser House // Modern Glam
A Pretty Life // Southern State of Mind // Taryn Whiteaker Designs // Zevy Joy
My Sweet Savannah // Life is a Party // Amber Tysl // Hallstrom Home